10 NBA predictions for 2021
Joe Murphy / National Basketball Association / Getty
The end of 2020 is a time to look ahead and, in some cases, dream big about what could be coming in the new year.
With that in mind, here are 10 predictions - some of them scorching hot - for 2021.
Lakers go back to back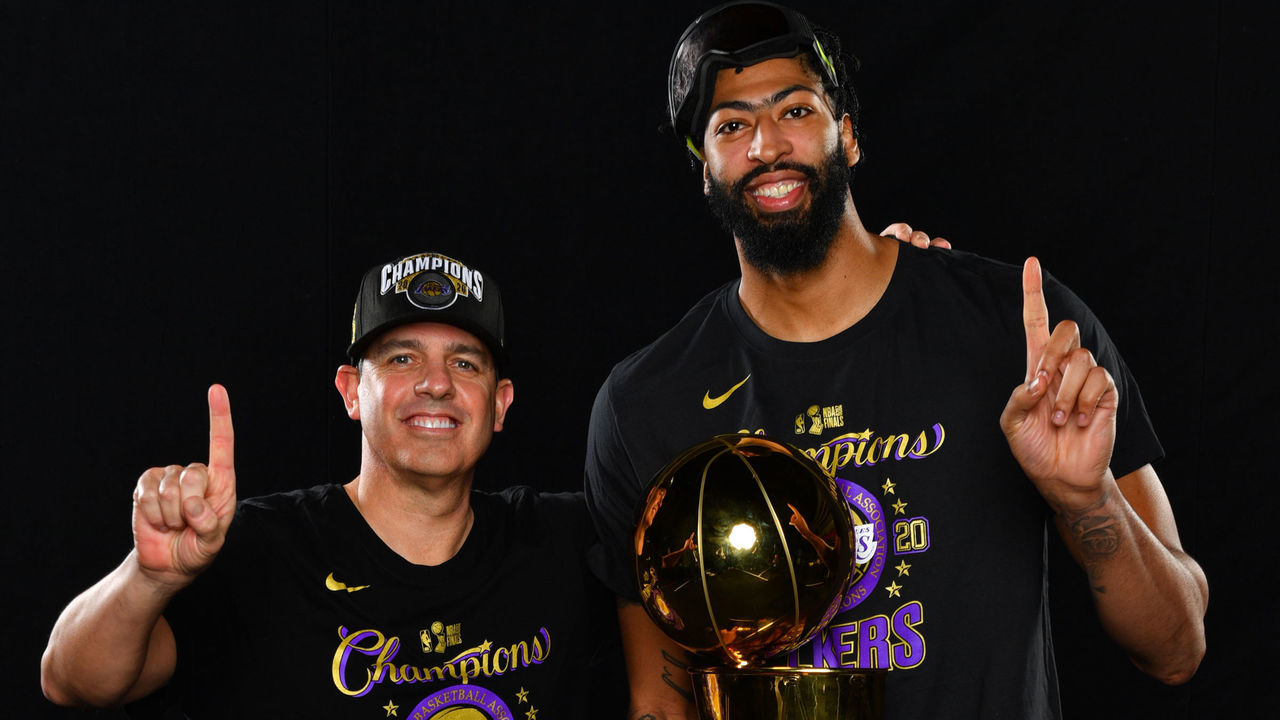 The Los Angeles Lakers last won consecutive NBA titles in 2010 and are in a good position to repeat the feat just over a decade later. The Purple and Gold arguably improved upon last season's championship squad with some key offseason additions.
Dennis Schroder will relieve LeBron James of some playmaking duties, Marc Gasol remains an intelligent defender at age 35, and Montrezl Harrell provides a much-needed spark off the bench with his scoring and rebounding. - Chicco Nacion
Zion makes an All-NBA team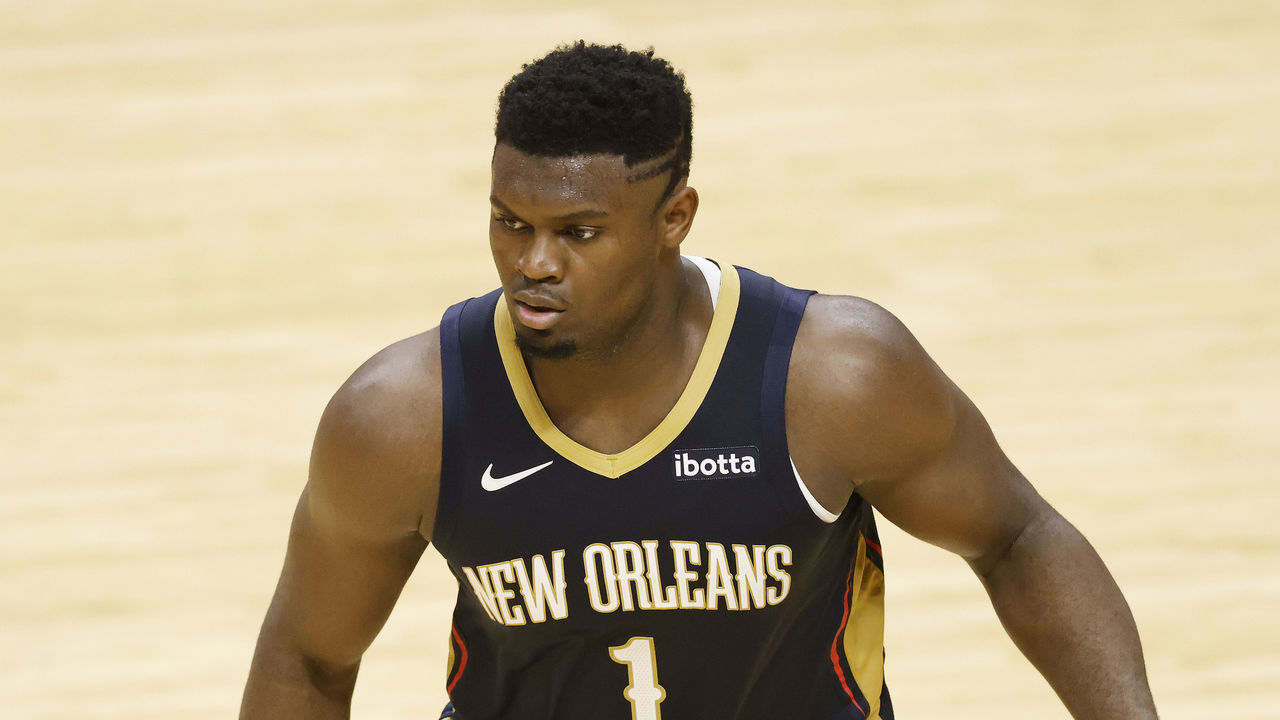 Zion Williamson entered the league in 2019 as the most vaunted rookie since Anthony Davis in 2012 - and maybe even LeBron in 2003. However, the hype train for the New Orleans Pelicans' No. 1 pick was soon derailed.
Williamson missed the first two months of the season with a torn right meniscus, and when he finally made his NBA debut in mid-January, he only played in 19 games before the season was paused due to the pandemic. He tacked on five more games in the Orlando bubble, but most attention had already shifted toward the true playoff contenders.
Now finally healthy, Williamson is ready to remind the basketball world just how special he is. Through four games this year, the 6-foot-6 locomotive is averaging 21.3 points, 9.3 rebounds, and two steals in 33.8 minutes per game. If he keeps that up, an All-NBA third-team selection is certainly in reach. - Potter
Luka wins MVP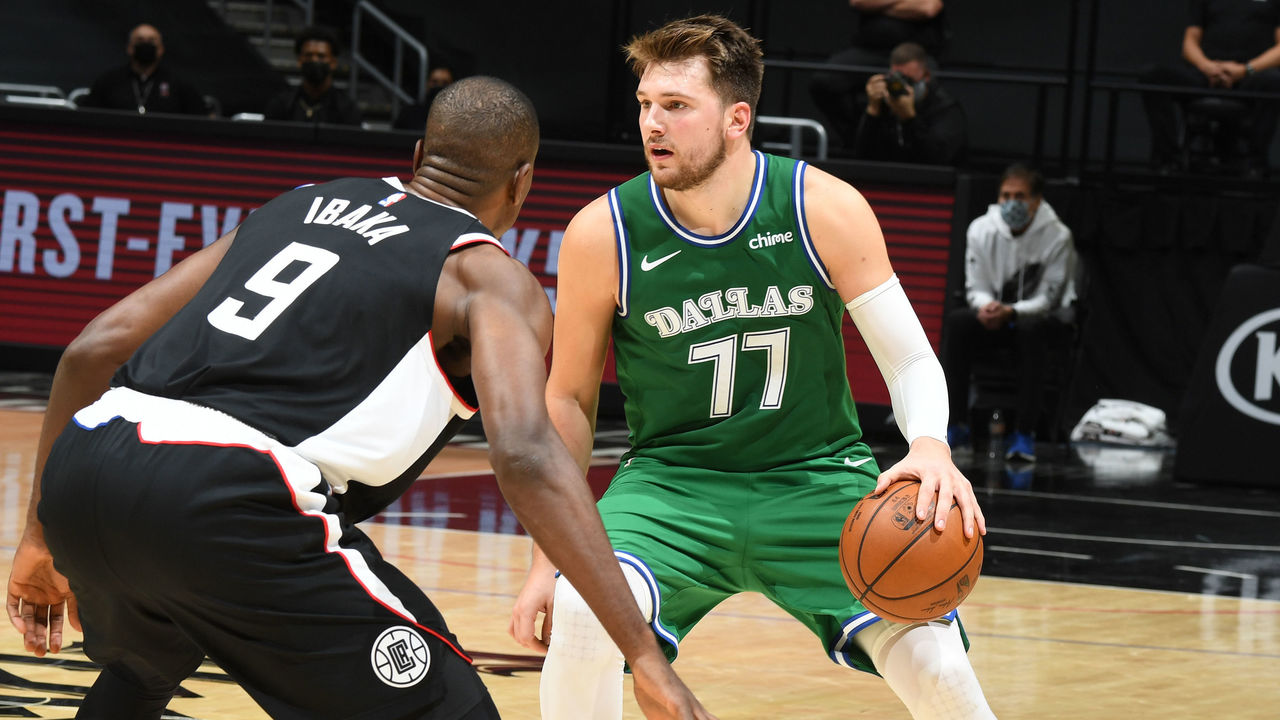 Dallas Mavericks star Luka Doncic finished fourth in MVP voting in his second season in the Association. The Slovenian ranked first in triple-doubles (17), third in assists (8.8 per game), and sixth in scoring (28.8) as he earned All-NBA first-team honors.
Dallas should build upon its 43-win campaign in Year 2 of the Doncic-Porzingis partnership. If Doncic can replicate similar numbers, he'll be in the MVP conversation once again. - Nacion
Raptors trade Lowry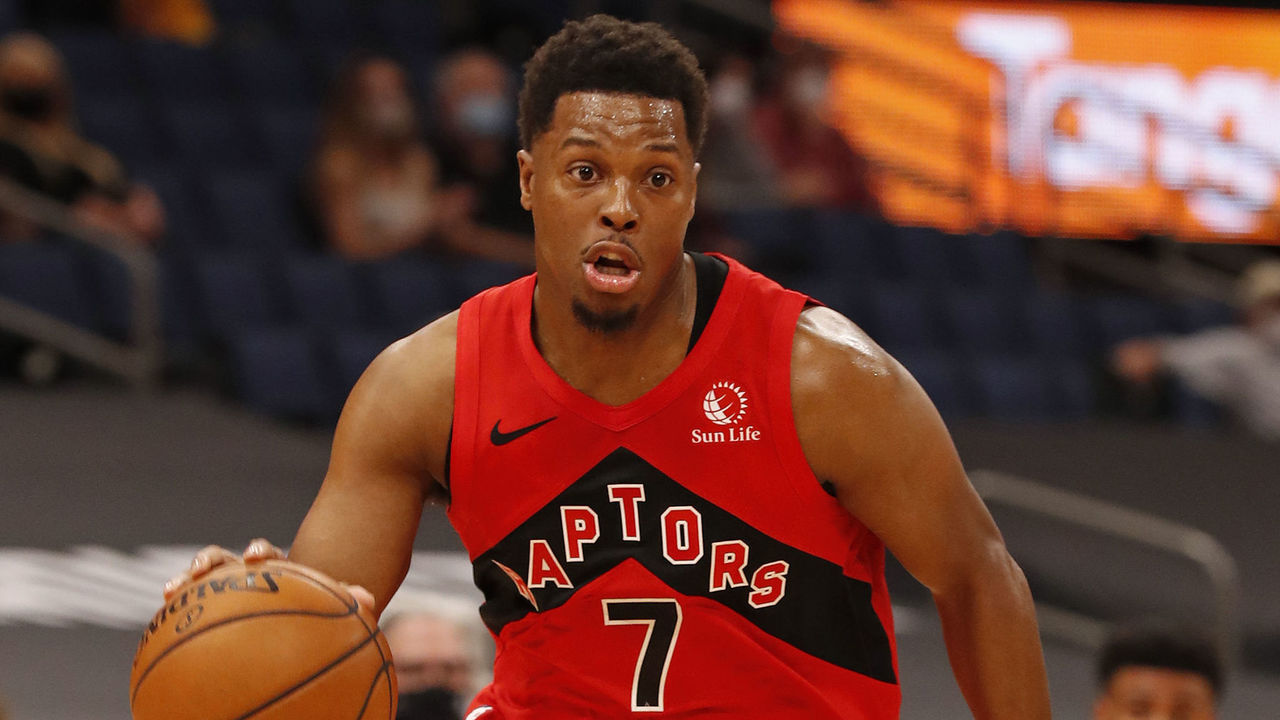 The Toronto Raptors have fallen behind in the Eastern Conference arms race. After nobly keeping the band together in the wake of their 2019 title run, veterans Serge Ibaka and Marc Gasol walked in the offseason, leaving the perennial playoff hopefuls scrambling to fill out their frontcourt. Dinosaurs no longer rule the planet, let alone the Atlantic Division.
Barring a huge swing for a James Harden type, this looks like a transition year in the north, making Kyle Lowry's $30-million expiring contract a conundrum. Does the team take its lumps in 2020-21 but look to retool with him in the picture next summer? Or is it time to trade the 34-year-old, who's still an All-Star-caliber player?
Given Masai Ujiri's handling of former franchise star DeMar DeRozan, smart money would be on the less sentimental option. - Potter
Hammon tabbed as Pop's successor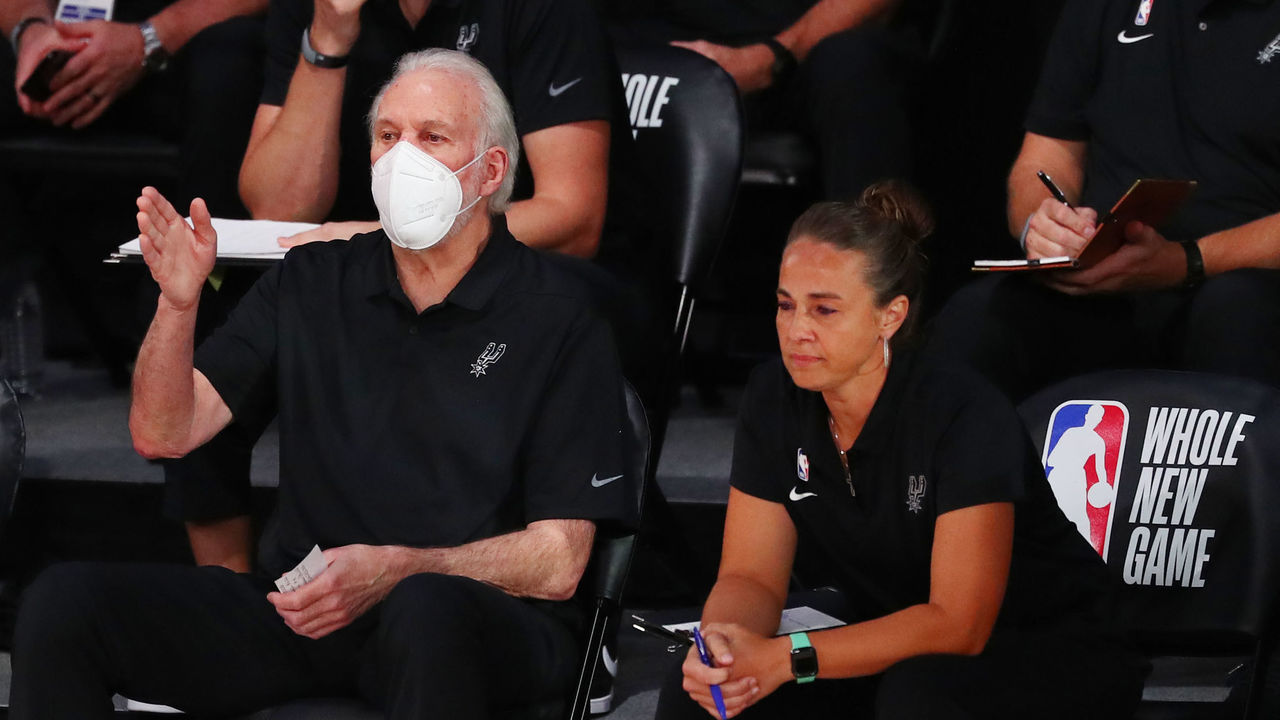 San Antonio Spurs assistant coach Becky Hammon has been linked to several head coaching vacancies in recent years, but perhaps the plan all along was for her to succeed Gregg Popovich.
The future Hall of Famer is turning 72 in January and there have been whispers that he'll step down after coaching Team USA at the Tokyo Games. Hammon is the longest-tenured member of Popovich's staff and would be a logical choice due to her familiarity with the Spurs' young core and front office. - Nacion
Heat, Celtics don't return to ECF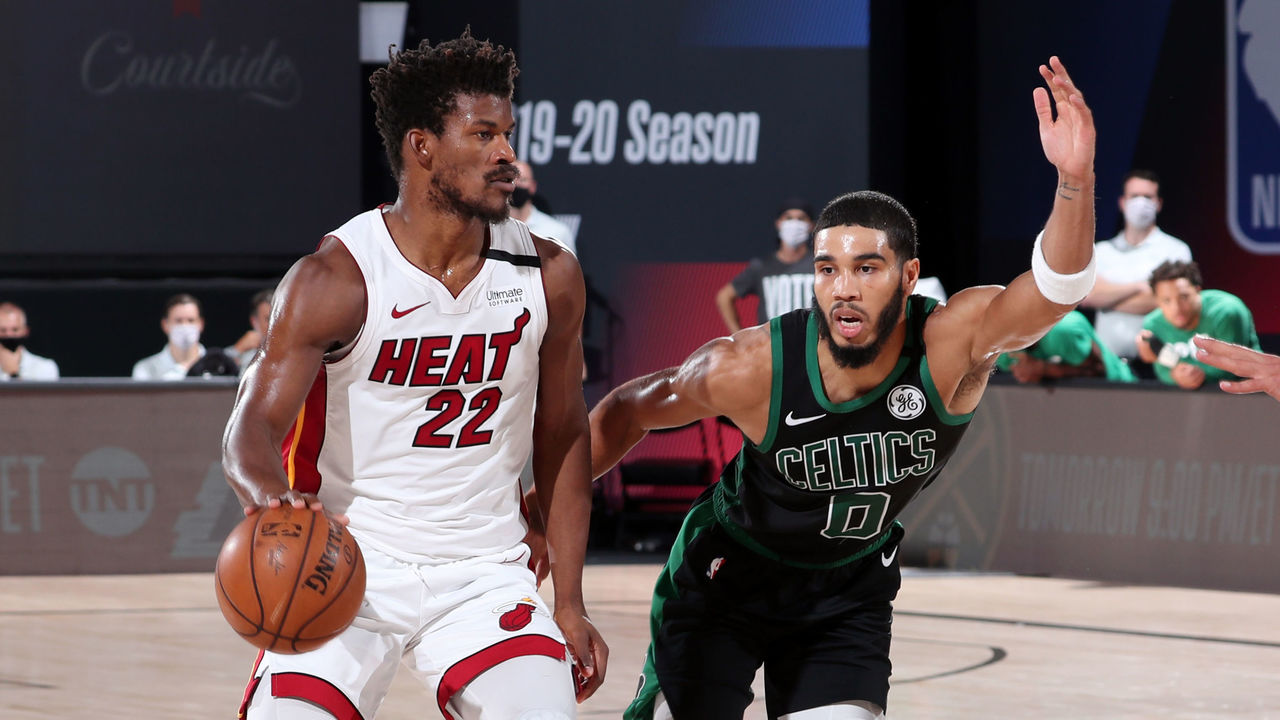 The Boston Celtics made the Eastern Conference finals in 2020 for the third time in four years, while the Miami Heat broke through - and onward to The Finals - after missing the playoffs entirely in 2019.
Both teams will remain strong in 2021, but with the Brooklyn Nets healthy, the Milwaukee Bucks and Philadelphia 76ers retooled, and dark horses like the Indiana Pacers and Atlanta Hawks off to quick starts, last year's conference finalists will have a hard time building on their success after mostly standing pat this offseason. - Potter
Cade Cunningham goes No. 1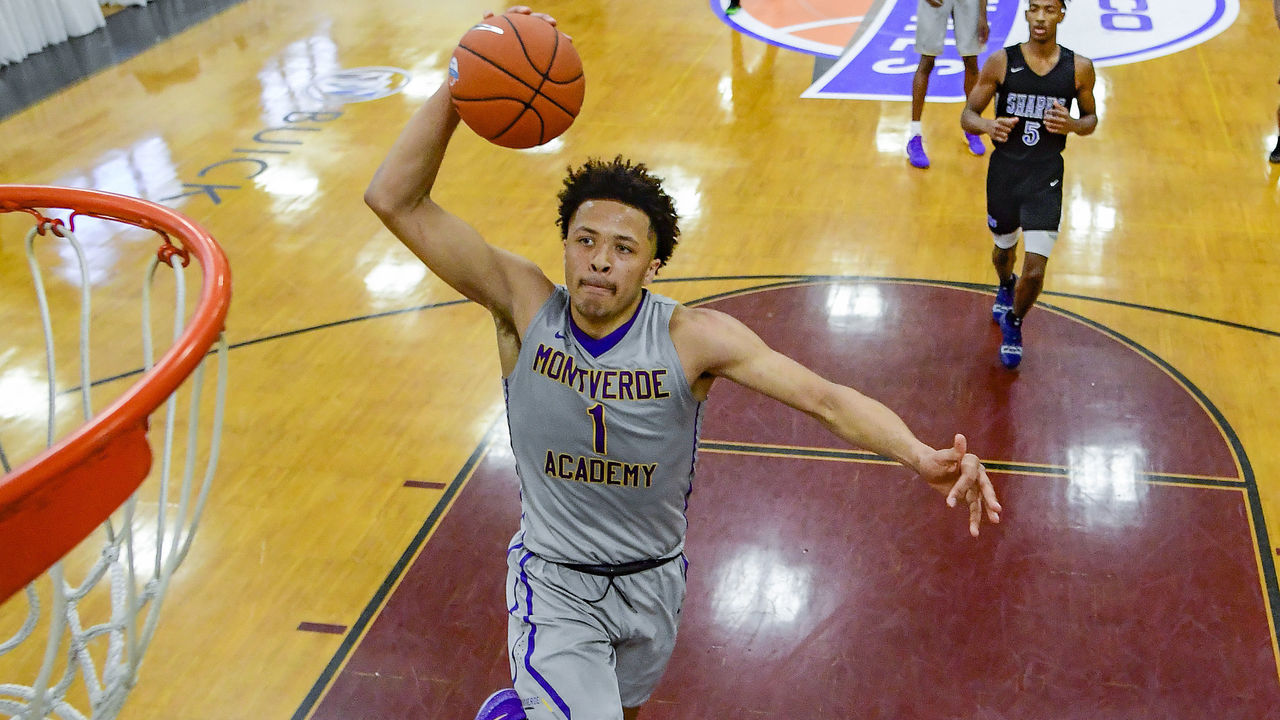 Oklahoma State star Cade Cunningham has done nothing to diminish his draft stock in what'll likely be his lone season in Stillwater. The 6-foot-8 point guard is averaging 19.4 points, 5.6 boards, and 3.6 assists over eight appearances.
He's improved his 3-point shooting, he shows tremendous court vision, he boasts a 7-foot wingspan, and he isn't afraid to take charge when the game is on the line. Lead ball-handlers of Cunningham's ilk don't come around too often. - Nacion
Russ finishes higher in MVP voting than Harden, Curry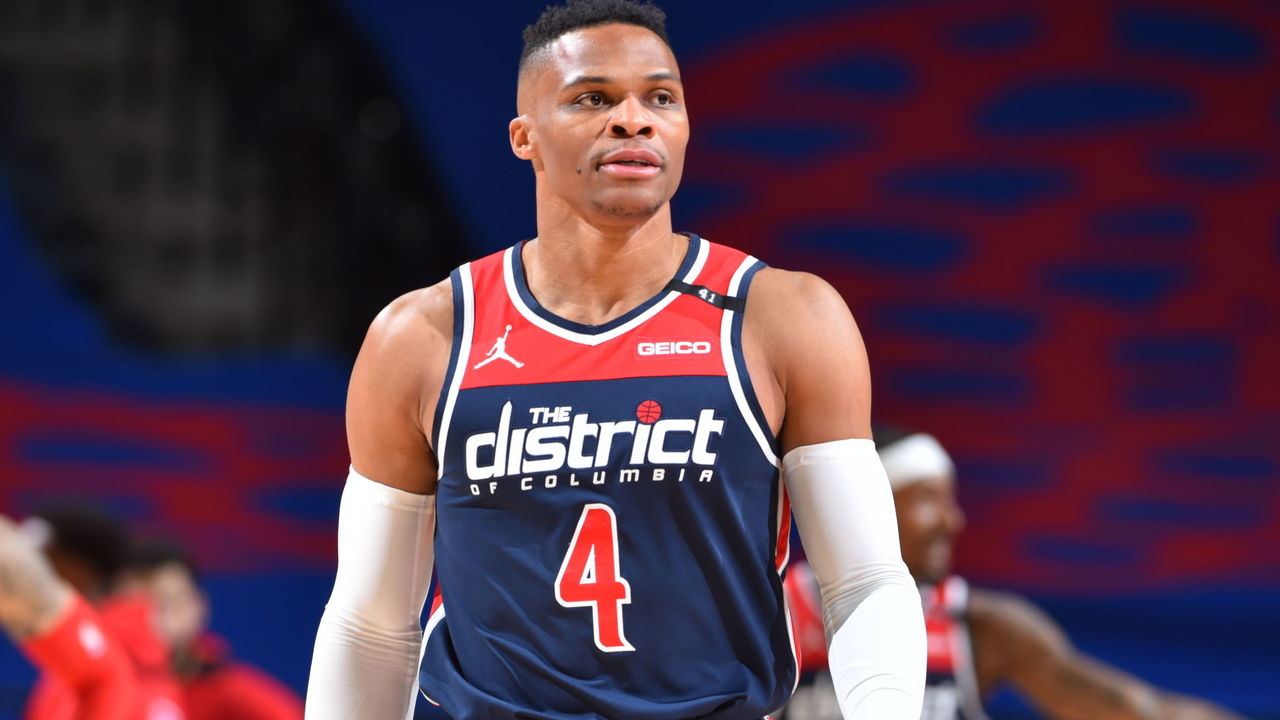 Russell Westbrook hasn't topped James Harden in MVP voting since 2017, the year he first averaged a triple-double over an entire season and captured the loftiest regular-season honor. Two-time winner Stephen Curry also held a significant lead over Westbrook in MVP voting in 2019, the most recent season that all three were healthy.
That script is about to be turned on its head. Harden, the 2018 winner and a top-three finisher in five of the past six seasons, has eroded the goodwill toward him thanks to his recent off-court shenanigans. Meanwhile, Curry is healthy but in command of an enigmatic (or just plain bad) Golden State Warriors squad.
Though he's now sharing a backcourt with Bradley Beal, Westbrook is primed to re-establish his bona fides as one of the league's preeminent floor-raisers; if the Washington Wizards make serious noise in the East, he'll be at the front of the pack of his generation's star guards. - Potter
Nuggets make big trade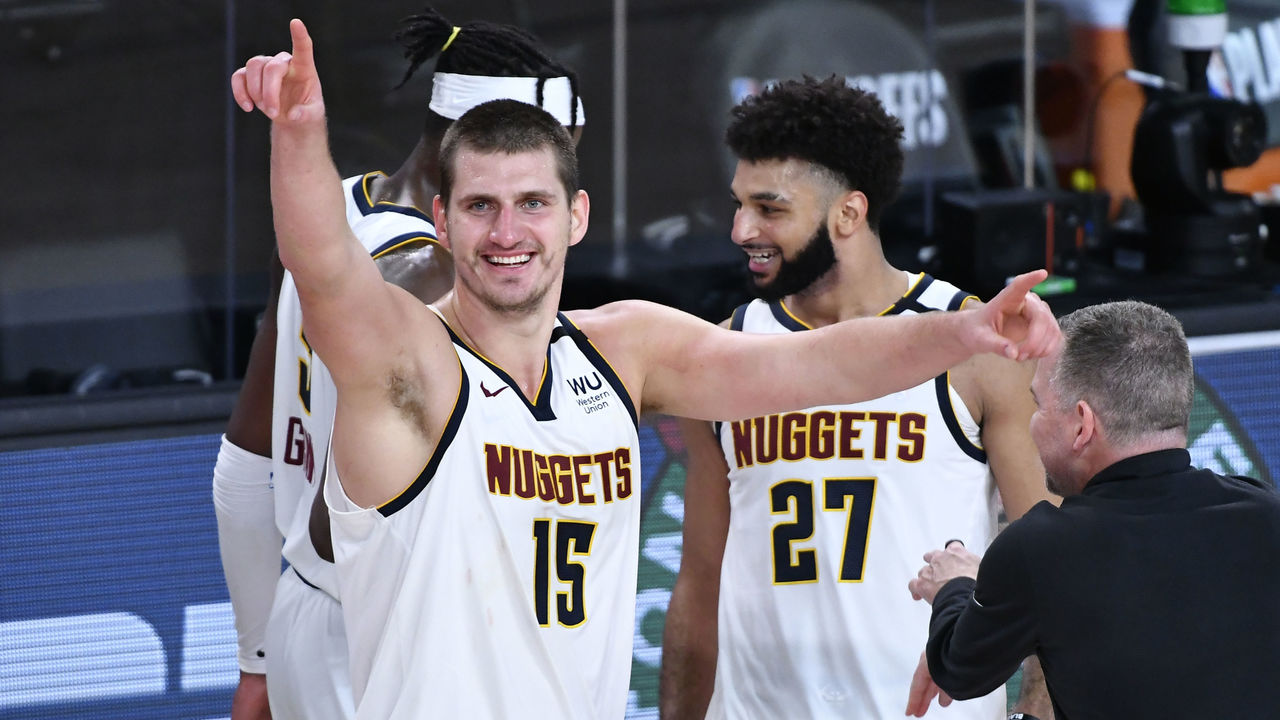 The Denver Nuggets surprised many last season when they reached their first conference finals since 2009. With Nikola Jokic and Jamal Murray in the fold, the club's arguably one piece away from truly contending for a title, and it's got the trade chips to make a big move.
The Nuggets could offer Gary Harris or Will Barton as salary fillers, along with a young asset in Bol Bol, and have an embarrassment of riches in the backcourt. The club's reported exploratory talks for Harden may indicate that a blockbuster move is on the horizon. - Nacion
Suns snag home-court advantage in Round 1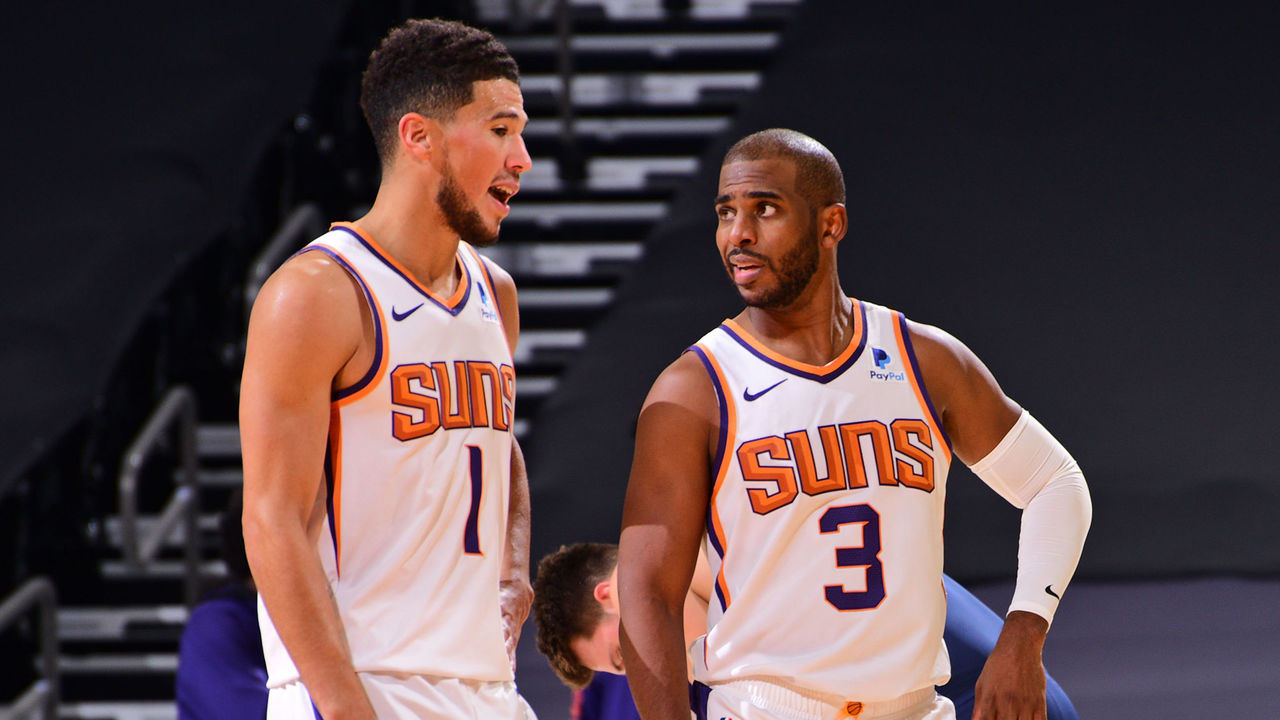 The Phoenix Suns look like last year's Oklahoma City Thunder, but with more highly regarded young prospects. It's no coincidence that the team's heightened expectations follow Chris Paul's arrival from OKC. With CP3 assuming the role of seasoned maestro, doubt Phoenix's ceiling at your own peril.
Even before Paul, the Suns had all the makings of a team that could finish between fourth and sixth in the West: an emerging in-his-prime superstar (Devin Booker), a recent No. 1 overall pick (Deandre Ayton), a former lottery pick in the midst of a serious breakout (Mikal Bridges), veteran depth (Jae Crowder), and quirky young projects (Cameron Johnson and Jalen Smith). Paul will direct Phoenix's pieces into harmony. - Potter
Comments
✕
10 NBA predictions for 2021
  Got something to say? Leave a comment below!