Though new contracts can't be signed until Sunday, the NBA's free-agency negotiation period is open and theScore's NBA feature writers, Joseph Casciaro and Joe Wolfond, are analyzing every reported deal. Tap here for a breakdown of Day 1, and here for a look at Day 2.
Celtics sign Jayson Tatum to max extension (5 years, $163M to $196M)
When it came to maxing out Tatum, it was always a matter of when and not if for the Celtics, and this extension was one of the biggest no-brainers of the offseason.
In just his third season in the league, the 22-year-old wing leaped into the superstar stratosphere and established himself as a top-15 player. After a masterful two-way season that earned him All-NBA third-team honors, he averaged 26, 10, and five in the playoffs to lead Boston to within two games of The Finals. His playmaking still has room to grow, but as a multi-level scorer, off-the-dribble shooter, and team defender, he's about everything you could ask for in a young franchise player.
As with fellow rookie-scale extendees Donovan Mitchell and De'Aaron Fox, Tatum's deal has escalators based on All-NBA selections, which could take his base-year compensation from 25% of the cap to 30% - the difference between $163 million and $196 million over the life of the deal. Like Mitchell, he managed to secure a player option for Year 5, demonstrating how much leverage he's already earned. - Wolfond
Jazz sign Donovan Mitchell to max extension (5 years, $163M to $196M)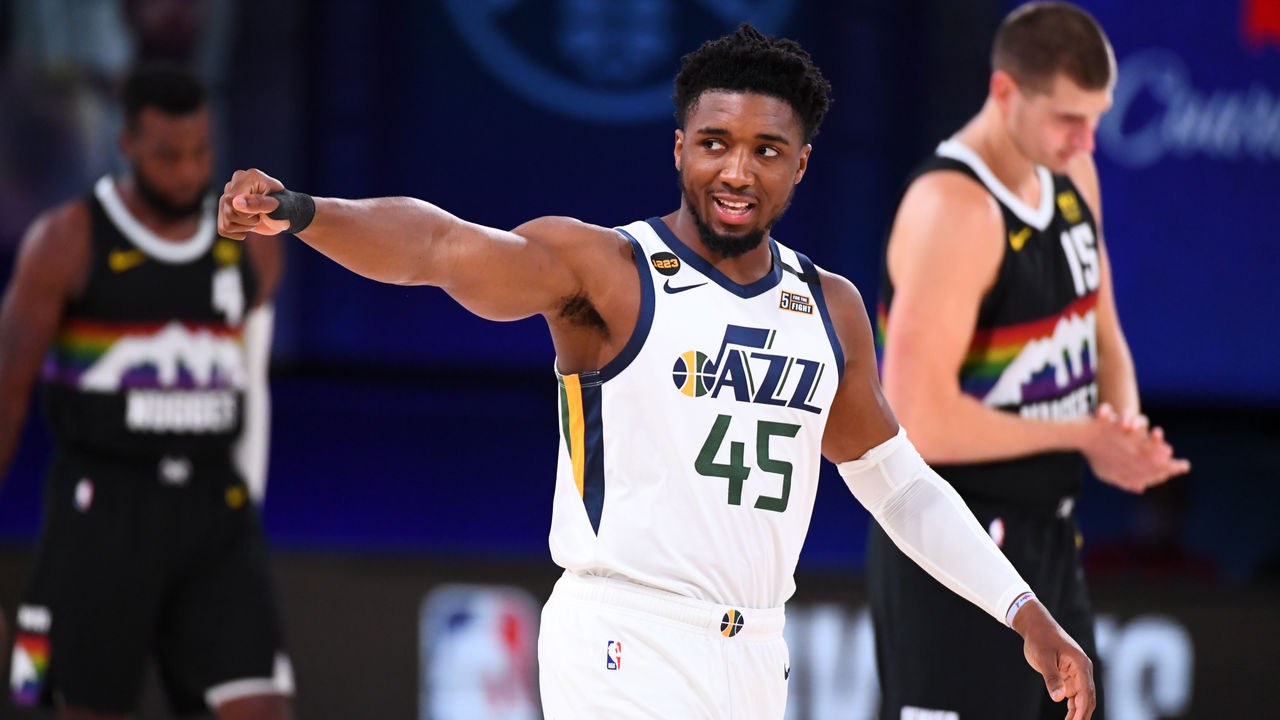 No one should be surprised Utah maxed out Mitchell at the first opportunity.
Mitchell burst onto the scene immediately after the Jazz drafted him 13th overall in 2017, and the All-Star guard has continued to develop both as an on-court star and off-court leader for Utah in the three years since. "Spida" has averaged at least 20 points and helped lead his team to the playoffs in each of his three seasons, and he's coming off the best all-around (and most efficient) campaign of his young career, posting 24 points 4.4 rebounds, 4.3 assists, and a steal on 55.8% true shooting.
Mitchell's playmaking and defense will have to improve for him to take the next step toward full-blown superstar status, and, at this point, he's not good enough to be the best player on a championship team. But he's a 24-year-old All-Star who just averaged more than 36 points per game on 53-52-95 shooting in a seven-game playoff series (which Utah lost), and he's proven himself to be wise beyond his years as a culture-setter for the Jazz. You don't think twice about maxing that kind of talent. - Casciaro
Timberwolves re-sign Juancho Hernangomez (3 years, $21M)
Hernangomez has shot nearly 36% from deep over his first four seasons in the league, and $7 million per year for a 25-year-old big with that ability seems fair enough in this market. However, we're also talking about one of the worst defensive bigs in the game. Among 171 listed power forwards and centers, Hernangomez finished with the second-worst defensive real plus-minus. The only big who finished behind him was teammate Karl-Anthony Towns. - Casciaro
Raptors sign Aron Baynes (2 years, $14.3M), re-sign Chris Boucher (2 years, 13.5M), sign DeAndre Bembry (2 years, $4M)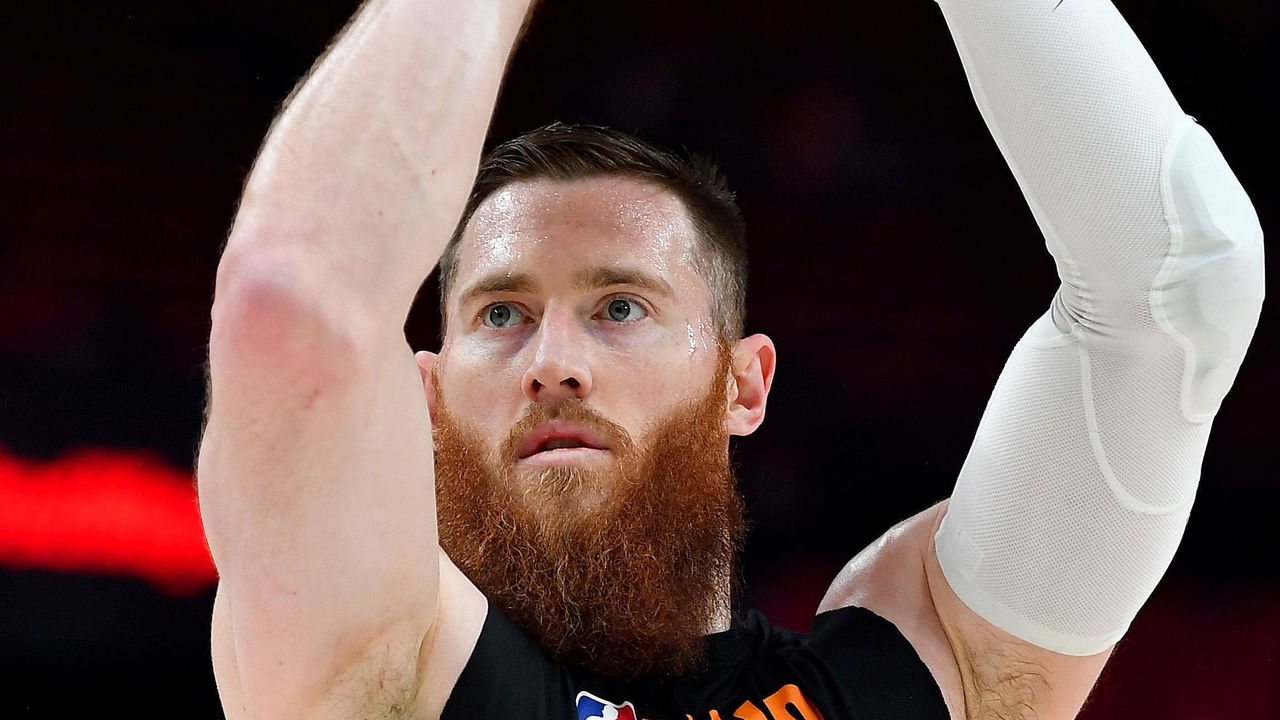 Raptors fans will be sad to see championship-winning centers Serge Ibaka and Marc Gasol go, and Baynes isn't the same caliber of big man, but he's a solid replacement for a team that still figures to be versatile and intimidating on the defensive end. Baynes will protect the rim behind Toronto's rangy, switchable forwards and guards, and should give the Raptors a better presence on the glass after the team finished bottom-nine in both defensive and offensive rebounding.
On the offensive end, Baynes' thunderous screens will help Kyle Lowry, Pascal Siakam, Fred VanVleet, and the rest of Toronto's ball-handlers create separation. The 33-year-old is also coming off a career year shooting the ball, as he canned 35.1% of his four 3-point attempts per game.
Boucher figures to benefit most from the departures of Ibaka and Gasol, as the 27-year-old Canadian will split minutes at center with Baynes - and could even earn himself a starting spot - after averaging about 11 minutes over his first three seasons. Boucher's an explosive big and has the potential to be a walking highlight on both ends, but he'll have to become a stronger and smarter player to make a long-term impact on a Raptors team that can once again threaten East contenders.
Between Boucher and Baynes, the Raptors have a couple of centers who can serve as efficient roll men on the offensive end, respectable shooting threats, and quality rim-protectors. Look for the Raps to further explore smaller lineups with one of Siakam or OG Anunoby at center, as well.
Bembry figures to replace the minutes of free-agent forward Rondae Hollis-Jefferson. He's a high-energy, defense-first wing who forces turnovers but possesses no real shooting ability. Though he's smaller than Hollis-Jefferson, Bembry is more capable of creating for teammates and making plays with the ball in his hands.
With team options or non-guarantees on the second year of all these deals, Toronto also preserves its precious 2021 cap space. - Casciaro
Knicks sign Austin Rivers (3 years, $10M)
The Knicks somehow got Rivers to agree to this deal with the second and third years reportedly non-guaranteed. That's good negotiating by New York - if he plays well, the Knicks can keep him around for cheap, and, if not, they can move on after one season - but it sure feels like Rivers is selling himself short here.
Rivers is a capable role player who can shoot, handle, and defend at an average level. He would've had some utility for a good team. In any case, though they're still no closer to their roster making sense, it's been a bit jarring to see the Knicks operating with so much prudence this offseason. - Wolfond
Mavericks re-sign Willie Cauley-Stein (2 years, $8.2M)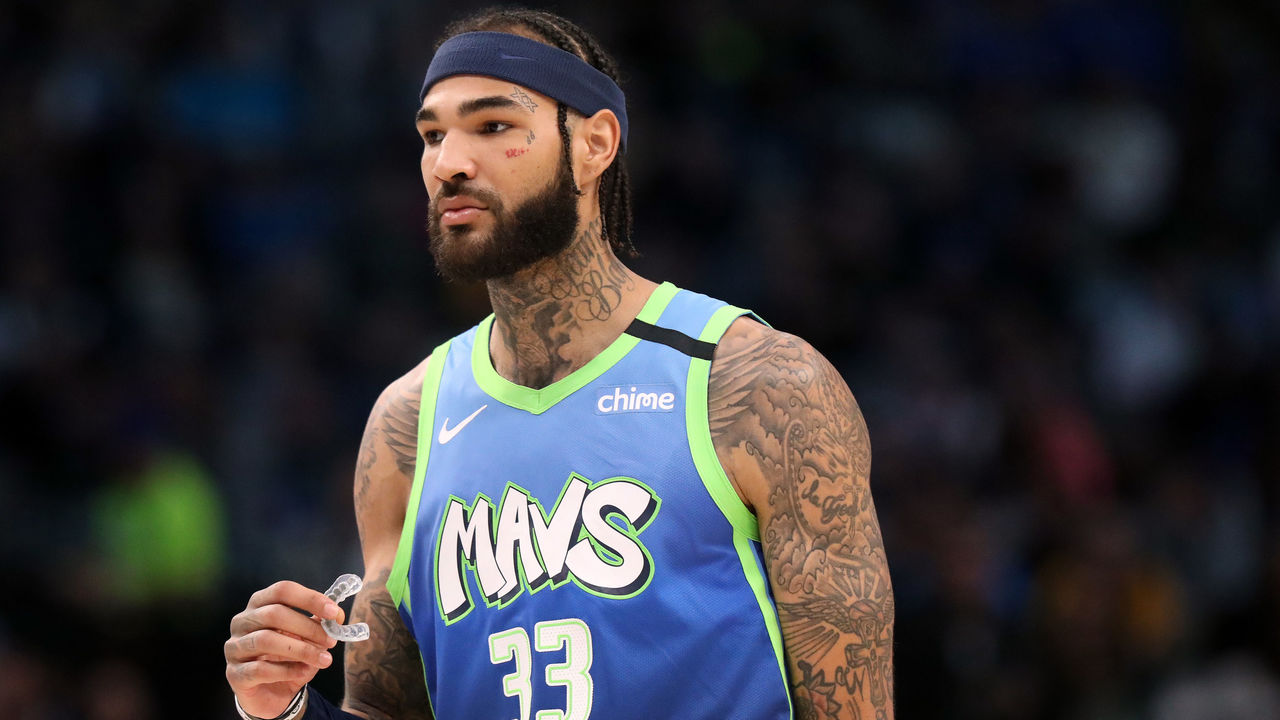 With the timeline on Dwight Powell's Achilles recovery still uncertain, it made sense for the Mavs to lock in a backup center. Cauley-Stein wasn't particularly effective for them after being traded by the Warriors last season, but the price is fine - especially with a team option for the second year - and he can be useful in a reserve role. He's a solid rim-runner with nice touch around the rim, and he's capable of being a high-level interior defender when engaged. Opponents shot a paltry 51.7% at the rim against him last year.
It's unclear how Dallas plans to structure its frontcourt rotation. The team was at its best last year with Kristaps Porzingis at the five but also had plenty of success with Porzingis playing alongside Maxi Kleber. As of now, it looks like Cauley-Stein will occupy the third big man spot in the depth chart, with the playing time split between him and Boban Marjanovic likely to be matchup-dependent. - Wolfond
Grizzlies re-sign Jontay Porter (3 years, $6M)
The undrafted big man - once thought to be a potential lottery pick - joined the Grizzlies in March but has yet to make his NBA debut after rehabbing back-to-back ACL injuries that sidelined him for his sophomore season at Missouri. The brother of Michael Porter Jr., Jontay has some intriguing offensive upside and is a legitimate stretch-big, but there are obvious questions about his knee (and his defense). Still, this is a low-risk, high-reward deal for a Grizzlies team bursting with young talent. - Casciaro
Lakers sign Marc Gasol (2 years, vet's minimum)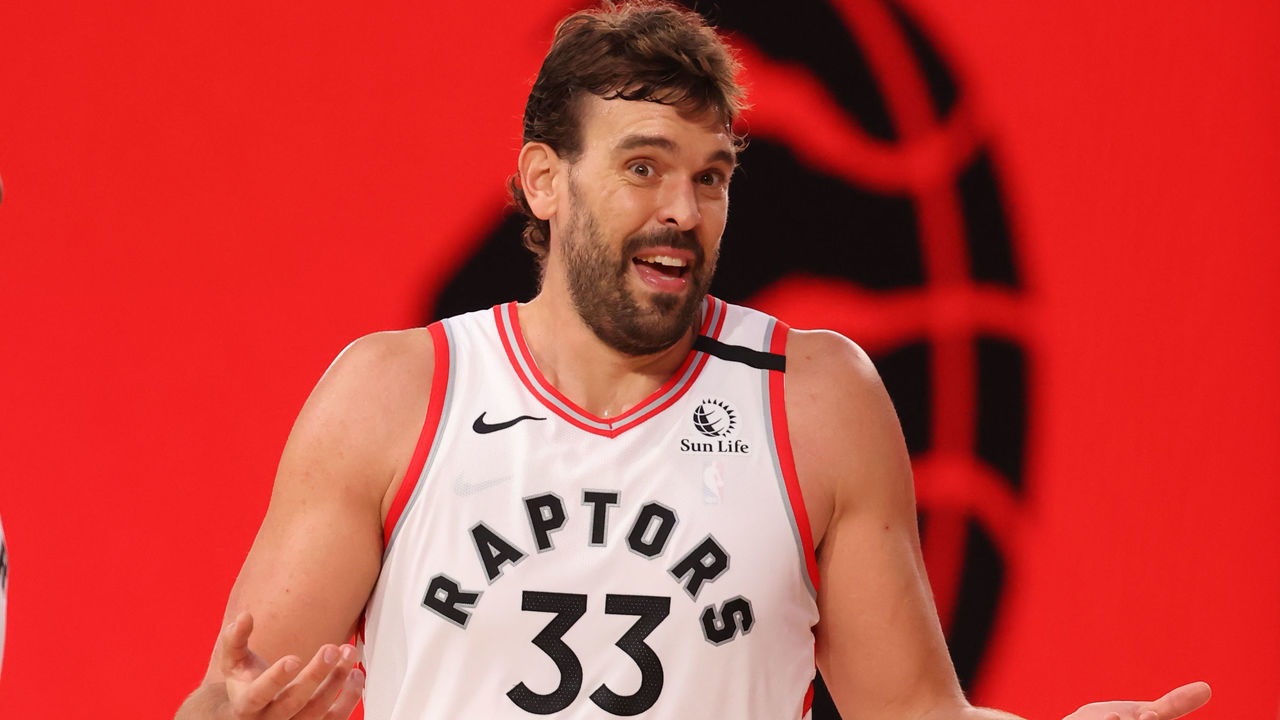 The rich get richer. Despite limited flexibility, the Lakers have managed to upgrade their center rotation this offseason from JaVale McGee and Dwight Howard to Gasol and Montrezl Harrell. It took some cap maneuvering to fit Gasol's two-year minimum (which features a player option for Year 2) under the hard cap, but they were able to do so by shipping McGee and a second-round pick to Cleveland for Jordan Bell and Alfonzo McKinnie.
That's a worthwhile price to bring in Gasol, who, despite entering his age-36 season as one of the slowest players in the league, remains a defensive genius and an immovable post stopper. His smarts, strength, positioning, and ability to read the floor and decipher opposing schemes make up for his lack of foot speed. The Raptors posted a ridiculous 98.9 defensive rating with him on the floor last year. He got exposed a bit in the second round of the playoffs when the perimeter-oriented Celtics forced him to constantly defend in space, but in a pared-down role, he should make an already ferocious Lakers defense even harder to score on.
Offensively, Gasol's decline has been more precipitous. He's no longer even remotely a threat to score in the post, and is a non-entity as a roll man and often hesitant to let it fly from 3-point range, despite that being his last remaining viable skill as a scorer. But the Lakers don't need him to score, and his high-post passing could introduce a really interesting wrinkle into their offense. All told, an excellent pickup. - Wolfond
Bucks sign Bryn Forbes (2 years, vet's minimum), Torrey Craig (vet's minimum)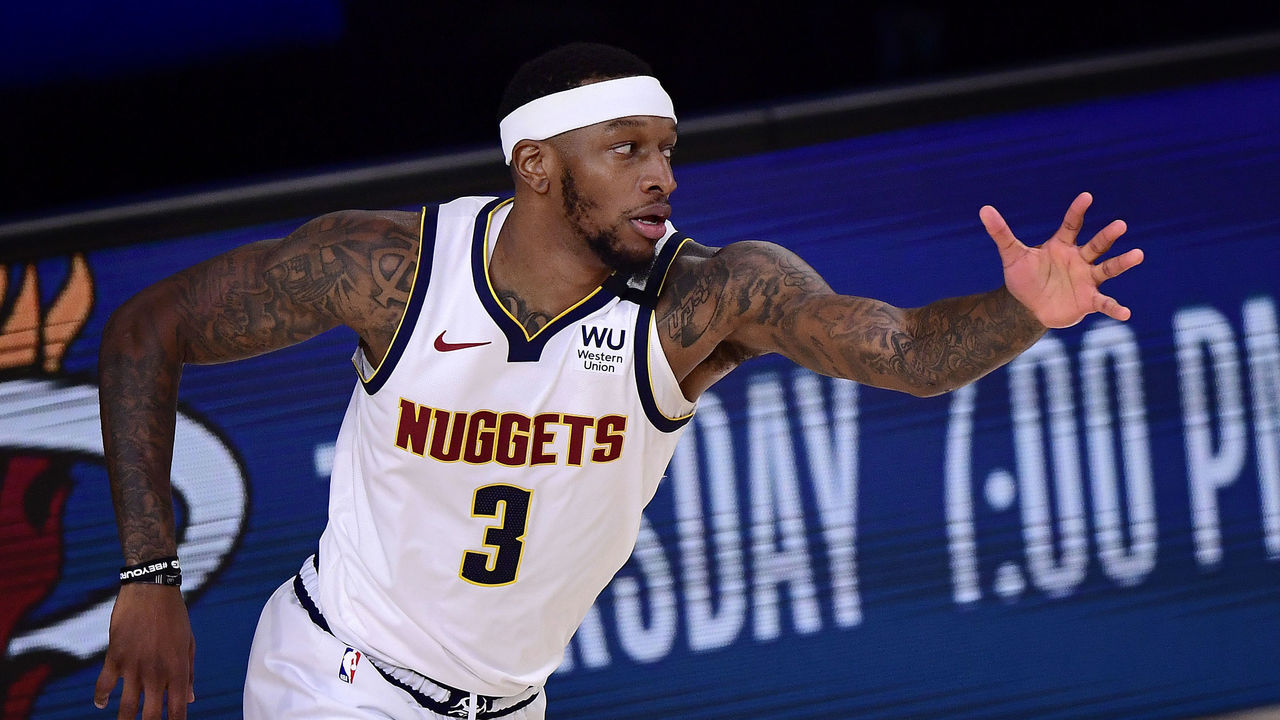 Forbes is a career 40% shooter from deep and will give Giannis Antetokounmpo yet another threat to seek out when the reigning MVP draws extra defensive attention, while Craig is more of a defensive specialist who can competently guard three or four positions off the bench.
The Bucks aren't as talented or postseason-ready as they seemed after swinging a since-failed sign-and-trade for Bogdan Bogdanovic, but Milwaukee is much deeper than it was before that deal fell apart. Hopefully, Mike Budenholzer doesn't lean too heavily on that depth in the playoffs (again). - Casciaro
Trail Blazers sign Harry Giles (1 year, vet's minimum)
The Blazers' strong offseason continues with a value deal for an intriguing big man with plenty of untapped upside. The question is whether Giles will actually be able to carve out any playing time on a team with two established centers in Jusuf Nurkic and Enes Kanter, and a power-forward logjam featuring Robert Covington, Zach Collins, Derrick Jones Jr., and Carmelo Anthony. Where does Giles fit in?
He may be more viable than Kanter in certain matchups, but it's a little strange that the 22-year-old couldn't do better than a minimum deal with a team that has no apparent need for him, especially given the number of competitive teams with holes in the frontcourt. Giles is raw, but he has a unique skill set, with particularly slick high-post passing chops. The Blazers could run a lot of the same stuff through him that they run through Nurkic. Here's hoping he'll get a chance to showcase those skills in Portland. - Wolfond
Suns sign Damian Jones (2 years, vet's minimum), E'Twaun Moore (1 year, vet's minimum)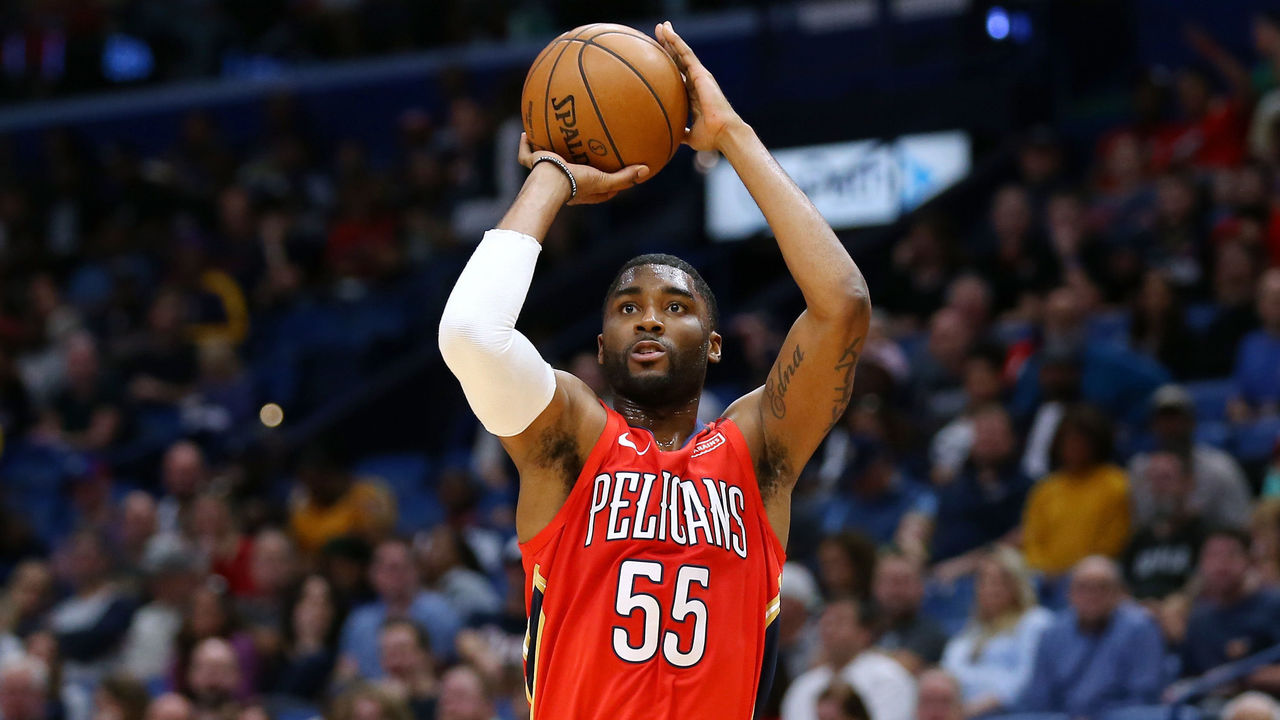 Jones is a defensively limited rim-running big who couldn't do much for the Hawks last season; they got outscored by an ungodly 14 points per 100 possessions with him on the floor. Phoenix is making a low-cost bet on his physical tools, which include a 7-foot-3 wingspan. He won't be anything more than a deep bench piece for the Suns, who just drafted a big man in Jalen Smith and will likely re-sign Dario Saric to back up Deandre Ayton after losing Baynes.
Moore, meanwhile, is a very nice depth piece to add at the minimum, especially given the otherwise flimsy state of Phoenix's reserve backcourt. Jevon Carter and Cam Payne are fine, but Moore is a dramatically better shooter than either of them. He's shot 39% from 3-point range for his career and also has one of the deadliest floaters in the league. The Suns needed to shore up their guard depth behind Devin Booker and Chris Paul, and given who was available in their price range, they couldn't have done much better than Moore. - Wolfond
Nuggets sign Isaiah Hartenstein (2 years, vet's minimum)
This has a chance to work out nicely for both sides. The Nuggets get one guaranteed year at the minimum to see what Hartenstein can do, and he gets a safety net with a player option for Year 2. The Nuggets needed a backup center after losing Mason Plumlee to the Pistons, and Bol Bol probably isn't ready to shoulder that role on his own.
Hartenstein couldn't get much run with the Rockets last year despite being the lone ambulatory big man on the team by the end of the year, but he tore up the G League for a second straight season (24.9 points, 14.8 rebounds, 4.2 assists, 1.4 steals, 1.1 blocks) and there's still solid upside for the 22-year-old 7-footer. - Wolfond
Warriors sign Kent Bazemore (1 year, vet's minimum)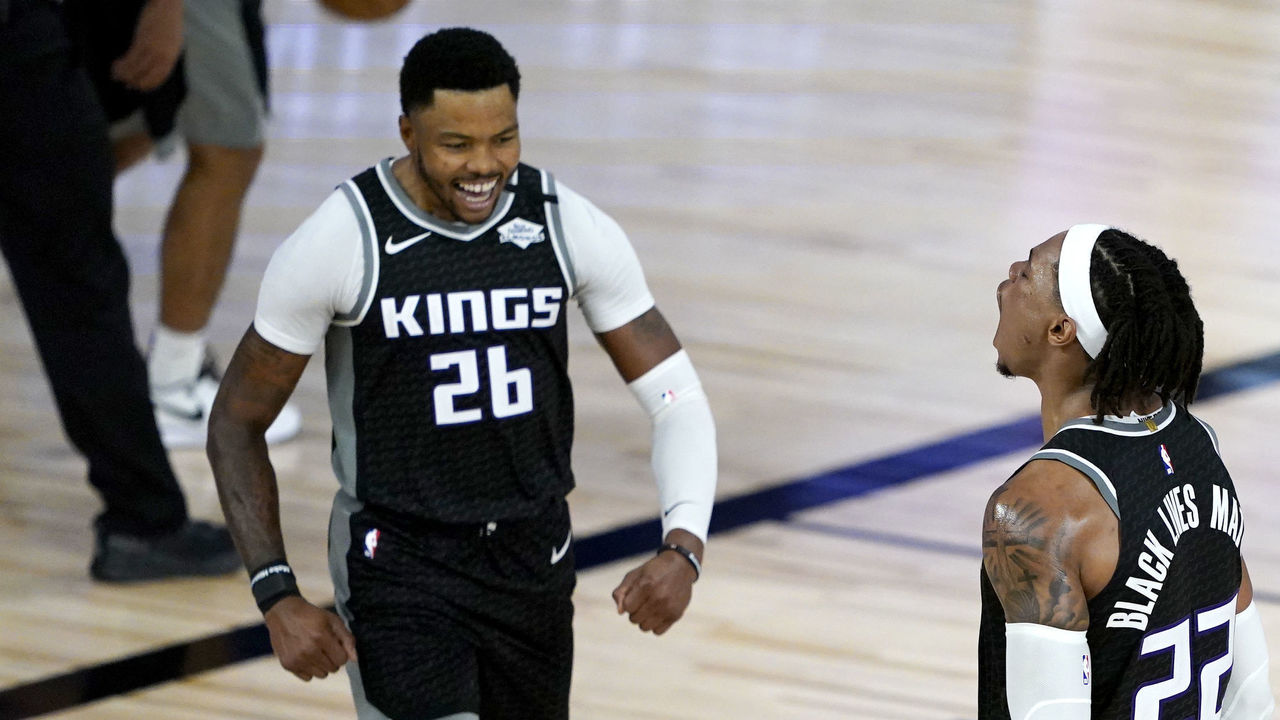 Bazemore at the minimum is great value for the Warriors, who desperately need guard depth. They've now made two solid, cost-effective moves to address that hole after already signing Brad Wanamaker. As a low-maintenance 3-and-D guard, Bazemore will give the team a lift without stepping on anyone's toes.
The 31-year-old had a rough start to his 2019-20 season in Portland but quietly produced some really good basketball after being traded to Sacramento, shooting 38.4% from deep and playing rugged point-of-attack defense. Don't discount Bazemore's off-court fit, either; he began his career as an undrafted rookie in Golden State, where he formed a friendship with Steph Curry and even helped recruit Curry to the Under Armour brand. It won't soften the blow of losing Klay Thompson, but every little good vibe helps. - Wolfond
Rockets sign Sterling Brown (1 year, vet's minimum)
Brown's shot came and went over his three years in Milwaukee, but he's a hard-playing wing who can defend multiple positions, and he's still only 25. There could be consistent minutes to be found in his future, especially on a Rockets team in flux. - Casciaro
Pacers re-sign JaKarr Sampson (1 year, vet's minimum)
The Pacers have a crowded frontcourt, but moving TJ Leaf should open up a relatively stable role for Sampson as a backup power forward. He's undersized, can't shoot, and lacks any kind of offensive polish - as evidenced by his 13% usage rate last year - but he's bouncy, moves his feet well on defense, and has a nose for the ball. With TJ Warren set to start at the three but likely see plenty of time as a small-ball four, it makes sense to think of Sampson as a third-stringer at the position. In that role, he'll be just fine. - Wolfond
Hornets re-sign Bismack Biyombo (vet's minimum)
Biyombo's an offensive liability, but he still does enough on the boards and as a rim-protector to serve his purpose as a reserve behind Cody Zeller, though rookie Vernon Carey Jr. could eat into some of those minutes. - Casciaro
Pelicans sign Willy Hernangomez (1 year, vet's minimum)
Hernangomez no longer had a place in a crowded Hornets frontcourt, and as things currently stand, he's probably New Orleans' third center behind Steven Adams and Jaxson Hayes. The older Hernangomez brother isn't the shooter that Juan is, but he's a strong rebounder and a little better defensively. - Casciaro