Doc Rivers leaves behind a complicated Clippers legacy
Douglas P. DeFelice / NBA / Getty Images
In the days since it was announced that head coach Doc Rivers and the Clippers had mutually agreed to part ways, many have tried to make sense of the stunning news while grappling with the legacy Rivers leaves behind in Los Angeles.
In the grand scheme of things, the undeniable truth is that Rivers had a positive impact on the franchise and its brand.
Saying Rivers merely guided the Clippers through the Donald Sterling scandal in 2014 - at the end of only his first season in Los Angeles - would be a massive understatement. As ESPN's Arash Markazi reminds us, Rivers kept the organization running and intact in a time of unprecedented chaos, serving as the sounding board and mouthpiece for players, coaches, ticket reps, and interns alike.
It means something, both on a human level and an organizational one, to have one of the NBA's most respected voices representing your franchise.
Just as Rivers counseled his Clippers through discussions of a potential boycott in 2014, the revered coach and former player did the same on a league-wide level in 2020. As ESPN's Ramona Shelburne and Ohm Youngmisuk reported, National Basketball Players Association president Chris Paul called on Rivers to address players in the bubble on Aug. 26, the day NBA stars opted not to play postseason games in an act of protest following the police shooting of Jacob Blake.
That kind of respect - an almost unanimous reverence for Rivers - was especially valuable to the Clippers considering the state of the franchise through the majority of its existence. This is a team that has spent the better part of a half-century as the NBA's longest-running joke, a laughingstock both on and off the court. We may once again be laughing at the Clippers nowadays, but when we do, it's because they're perennial contenders who repeatedly fall short in the playoffs.
That may sound like a backhanded compliment, but it represents quite a leap for a franchise that could never have conceived of such lofty expectations less than a decade ago.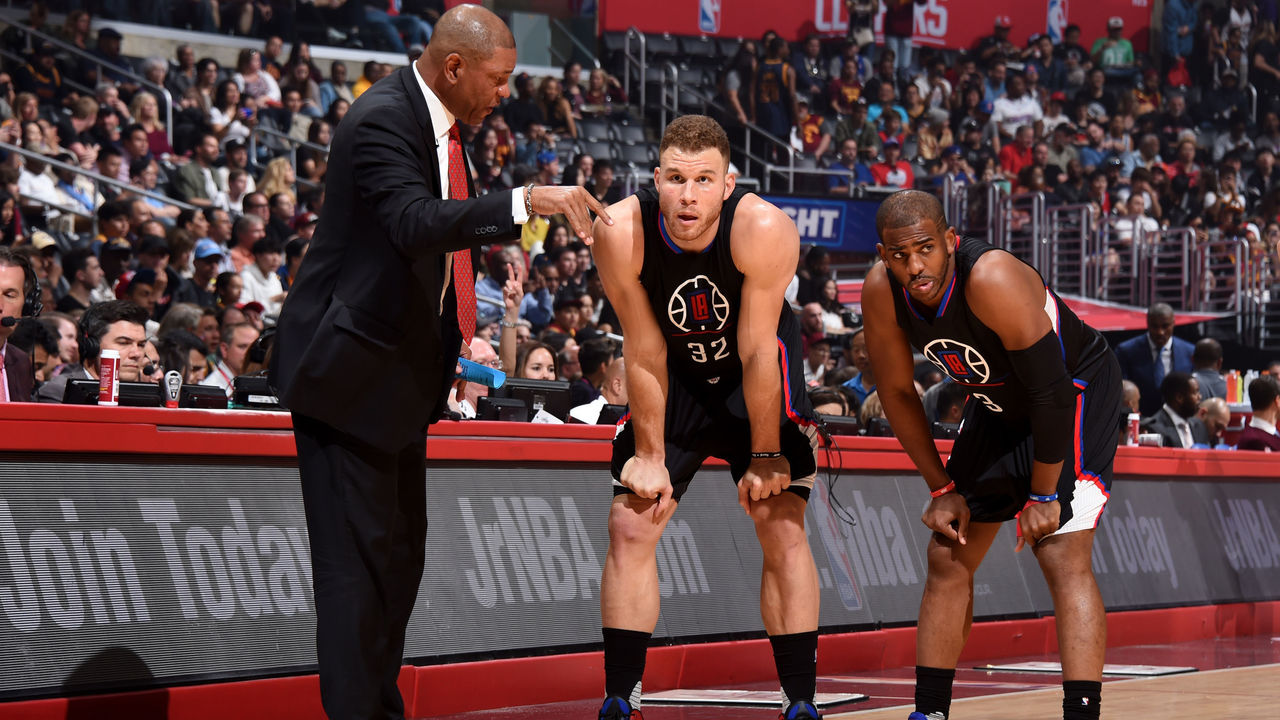 Contributions from former stars like Paul and Blake Griffin, as well as the invigorating ownership style of Steve Ballmer, have played obvious parts in the reinvention of the Clippers as a franchise to be reckoned with. But Rivers deserves his flowers, too. He laid the foundation of a new culture that allowed the team to attract stars like Kawhi Leonard and Paul George, swiftly transitioning from the Lob City era without posting a single losing season in the process.
But in laying that groundwork, changing the culture of L.A.'s second team, and elevating the Clippers' annual expectations, Rivers may have made himself a victim of his own success.
That's why examining his legacy in Los Angeles is an inexact science. While Rivers unquestionably altered the Clippers for the better, he ultimately proved incapable of finishing the job his arrival was supposed to accelerate.
Rivers took over the Clippers in 2013 after the outrageously inferior Vinny Del Negro had steered them to a then-franchise-record 56 wins and a first-round playoff exit. Over the final two seasons of Del Negro's three-year run as head coach, the Clippers won 64.9% of their games and one playoff series, igniting an ongoing run of nine straight winning seasons.
Over Rivers' final two seasons as head coach, the Clippers won 63% of their games and one playoff series. Rivers may have helped the Clippers gain some much-needed respect and relevancy, but in terms of tangible basketball results, the team is no further ahead than when he took the job. It's also worth noting again that Leonard and George are only under team control for one more season, and that the Clippers don't control their own first-round pick until 2027.
The Clippers won three postseason series in seven years under Rivers. They don't have a single conference finals appearance to show for it, despite being legitimate title contenders in five of those seven seasons and building 3-1 series leads in two of the last six Western Conference semifinals.
Rivers, who also coached an Orlando Magic team that blew a 3-1 series lead in 2003, is the only coach in NBA history to blow multiple 3-1 leads and owns the worst closeout-game winning percentage in league history. His 2008 championship with the Boston Celtics immortalized him as a coaching legend, and he added a second Finals appearance to his resume two years later. But in 21 years as an NBA head coach, Rivers has squandered 3-1 series leads as often as he's led teams to the conference finals.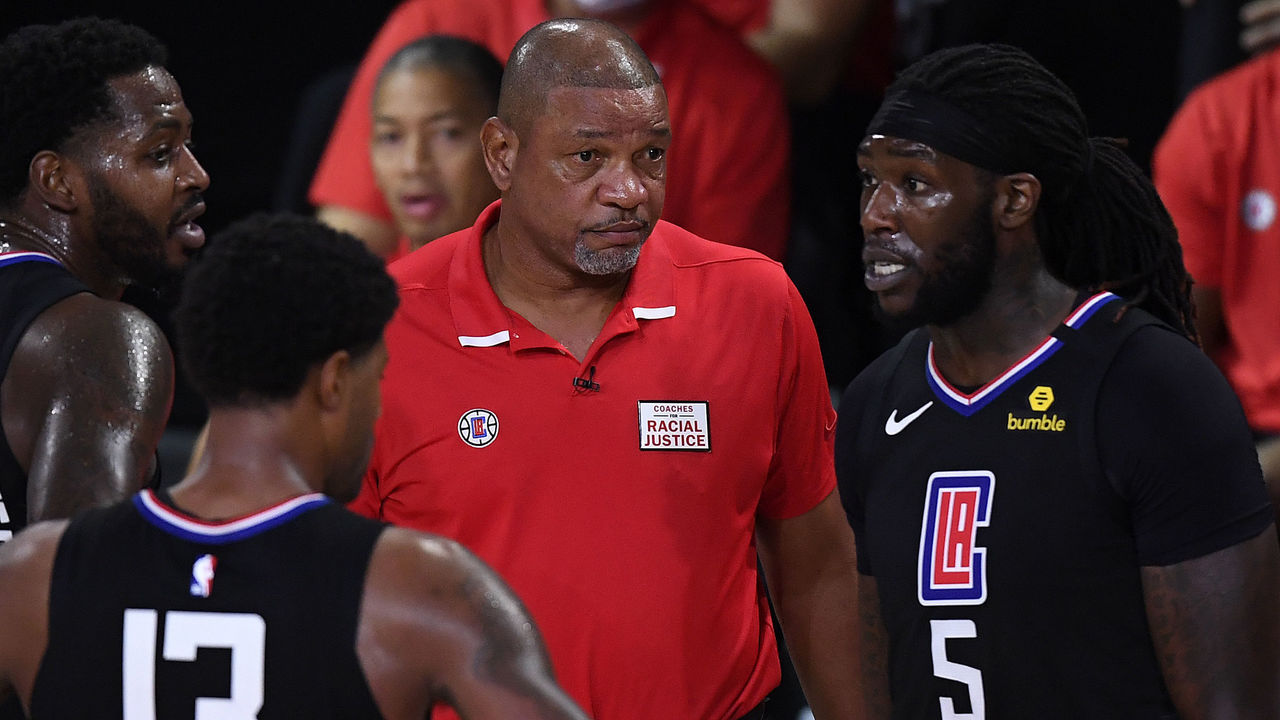 That's not to say Rivers is a bad coach. Quite the contrary: The 58-year-old is the rare head coach who excels at both the Xs and Os and as a motivator - the elusive combination only truly great coaches possess. He's a king of the ATO (plays after timeouts) and has earned a reputation as a relationship builder.
As Rivers explained in Episode 1 of Netflix's "The Playbook" - ironically released the day he departed the Clippers - one of the worst pieces of advice he received early in his coaching career was not to get too close to his players.
"That's awful advice," a passionate Rivers tells the camera. "Yeah, get close to them. The reason they said that is because you're gonna get your heart broken. They will let you down. Some do. So what? Your job is to make them better players, better people, better teammates."
Perhaps those bonds Rivers forms - bonds that have made him a mostly beloved players' coach - also proved his final undoing in Los Angeles. His decision to stick with Montrezl Harrell in a second-round collapse against the Denver Nuggets reportedly didn't jive with his bosses' desires.
The Nuggets exposed Harrell's defensive shortcomings in that seven-game series: The Clippers were outscored by 68 points in 243 minutes with Harrell on the court, but they outscored Denver by 123 points in the 386 minutes he spent on the bench. Giving more of Harrell's minutes to Ivica Zubac and JaMychal Green seemed like an obvious adjustment to us Monday morning quarterbacks. But considering the value Rivers places on loyalty to the players who got him here, it was far easier said than done.
Harrell is one of the scrappy overachievers who helped Rivers instill the workmanlike culture that attracted Leonard and George, and the big man made another leap this season by taking home the Sixth Man of the Year award. But after leaving the NBA bubble in mid-July and losing his grandmother, Harrell didn't return until Aug. 10 and appeared to be playing catch-up the rest of the way. It was understandable, both on a physical and emotional level.
Rivers should have further cut Harrell's minutes. As Herm Edwards once famously reminded us, you play to win the game (hello!). But the reasons he didn't are the very reasons his players have come to regard him so highly after coaching stints in L.A, Boston, and Orlando.
Rivers will land on his feet. Of this, you can be sure. He's a Hall of Fame-bound coach with financial security who will probably have his pick of the litter in an unprecedented season of quality head coaching vacancies. The Philadelphia 76ers and New Orleans Pelicans have reportedly come calling already. His successes - some of them with the Clippers - have earned him that kind of sway.
His failures in Los Angeles, meanwhile, have left the Clippers in a much murkier position than his own.
What to make of such a complicated legacy.
Joseph Casciaro is theScore's senior basketball writer.
Comments
✕
Doc Rivers leaves behind a complicated Clippers legacy
  Got something to say? Leave a comment below!