Every week following the release of two new episodes of "The Last Dance," theScore will provide thoughts and observations from the most hyped and highly anticipated sports documentary in recent memory. We've already covered episodes 1 and 2, episodes 3 and 4, and episodes 5 and 6. This week, we're breaking down episodes 7 and 8.
Why Mike walked away when he did
From the first episode, "The Last Dance" has been operating on three separate timelines. The main focus is ostensibly on the 1997-98 season, but the chronicle of the Bulls dynasty's final act is bookended on one side by interviews with the principles in the present day, and on the other side by an abridged account of everything that led up to that fateful final season.
On parallel tracks, the first six episodes had been slowly building toward both the 1998 playoffs and the 1993 offseason in which Jordan announced the first of his three retirements from pro basketball. Those episodes spent a good deal of time planting the seeds for his decision at the end of both seasons to walk away from the sport he held in the palm of his hand. The circumstances surrounding the 1993 decision made it inexplicable to a lot of people. The idea that Jordan - at just 30 years old, coming off a third straight championship, still by far the best basketball player in the world - would suddenly up and quit of his own volition … there was just no precedent for that.
And so, conspiracy theories started to swirl. With recent revelations about the extent of Jordan's gambling addiction now part of the public consciousness, some insisted there must have been an edict from David Stern that Jordan step away from the game until he had his habit under control.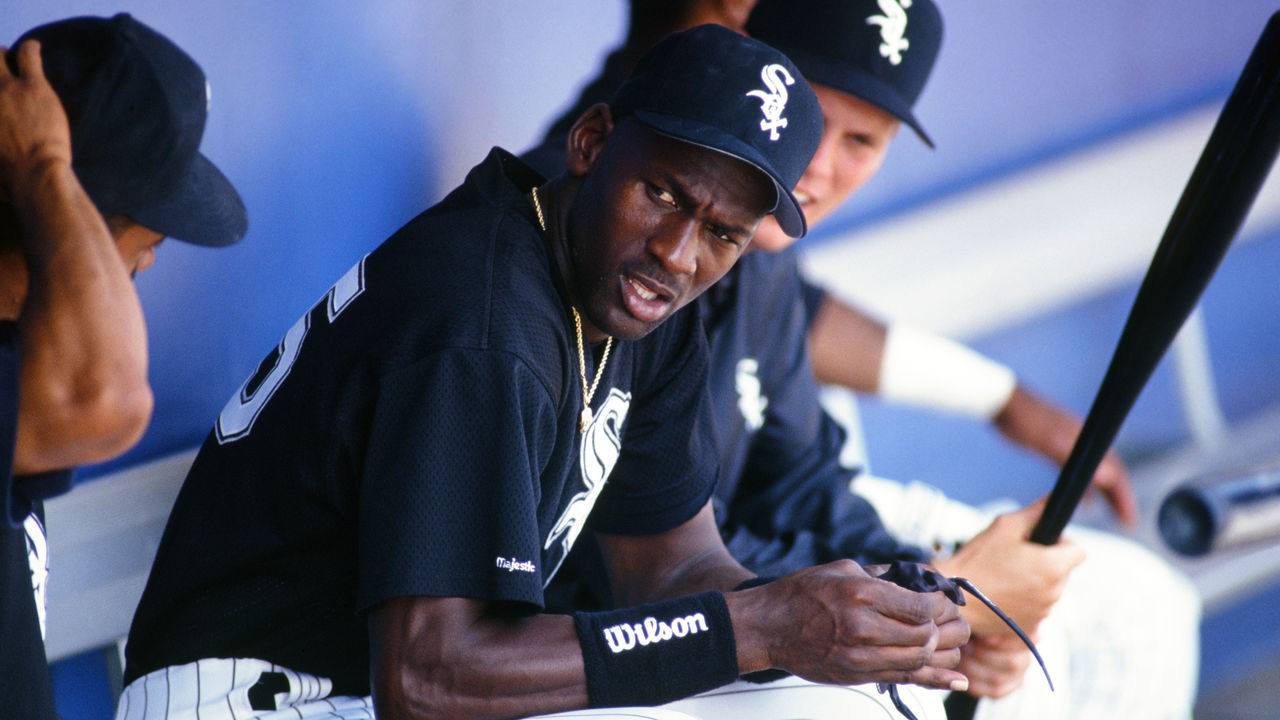 Let's leave aside the preposterous notion that the commissioner of the NBA would go out of his way to sideline the most popular player in its history, the player who'd almost single-handedly driven the league to the zenith of its cultural relevance, and that he'd somehow been able to do so while keeping the suspension a secret for over 25 years. The documentary lays out a number of compelling reasons Jordan felt it was time to try his hand at something else.
We saw the immense mental and physical toll that came with scaling and then trying to remain atop the mountain. Plenty of people have suggested over the years that the Bulls could have won eight consecutive championships if Michael had never taken his 18-month hiatus, but it's worth noting Jordan himself didn't agree. "I don't think so," he told Rick Telander in 1998. "After our (first) three-peat, the atmosphere on the team wasn't the same."
We saw Jordan buckle under the weight of the constant, wearying media scrutiny that became the price of his fame. We saw him lying on a couch watching TV in his hotel room, alone, lamenting the fact it was the only sliver of peace and solitude he'd get that day. "This is not one of those lifestyles that you envy," he told the camera. "I'm ready for getting out of this life."
Then there was the matter of fulfillment. By the end of the 1992-93 season, he'd proven just about everything one could hope to prove in one's chosen profession, reaching the pinnacle on both an individual and team level. He'd won multiple MVP awards, a Defensive Player of the Year award, and three successive Finals MVPs. Jordan, by nature, is a person who seeks out challenges, and he'd already overcome the challenge of dominating the NBA. "When Alexander saw the breadth of his domain, he wept, for there were no more worlds to conquer," etc., etc. Baseball was a new world to try and conquer.
The murder of Jordan's father in the summer of 1993, one presumes, brought every other bit of disillusionment he'd already been feeling into even sharper relief. If the intensity of the spotlight was already starting to burn, imagine going through it while processing such immense grief and loss. Before his death, Michael's father had encouraged him to make the cross-sport jump. If there were any lingering doubts about the decision or its timing, that traumatic, life-altering event washed them away.
Some will assuredly continue to believe there were darker truths behind that first retirement, but from everything we know about Jordan, and everything we can deign to imagine about what it would be like to be him at that time, his decision made plenty of sense.
What should we make of Jordan's leadership?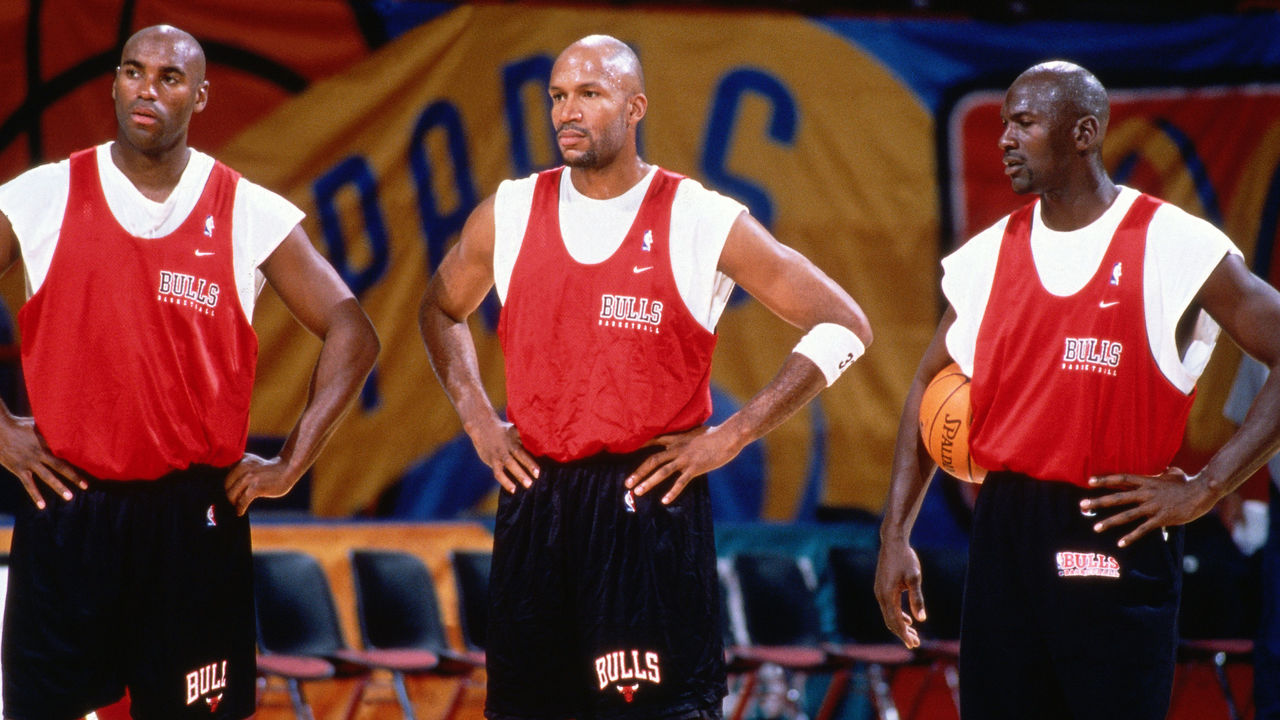 I'm not sure if Michael Jordan ever read "The Prince," but his precepts of leadership have more than a tinge of Machiavellian menace. "My mentality was to go out and win, at any cost," he explained, which is another way of saying, "The ends justify the means." Fear, not love, was his motivational tool of choice.
In an emotional interview segment at the end of the seventh episode, Jordan is asked whether his "intensity" came at the cost of being perceived as a nice guy. "Winning has a price, and leadership has a price," he said. "So I pulled people along when they didn't want to be pulled. I challenged people when they didn't want to be challenged. And I earned that right … When people see this, they're gonna say, 'Well, he wasn't really a nice guy, he may have been a tyrant.' Well, that's you. Because you never won anything."
That's contrasted with Scottie Pippen's more supportive leadership style. "Michael would just bludgeon everybody around him," Steve Kerr said. "Scottie was the much softer touch. He was the guy who would comfort you when things weren't going well and put his arm around you and say, 'Hang in there, you'll be alright.'"
Pippen suggests the good cop/bad cop dynamic was part of what allowed the partnership to flourish, but Phil Jackson describing Pippen as the team's "prime motivator" in their 55-win season without Jordan suggests there's more than one way to motivate people.
I'm not here to question Jordan's methods, or to speculate about whether or not he and the Bulls would have been as successful if he'd taken a different approach. I do take some issue with the way the documentary, and culture at large, seems to valorize those traits and treat them as necessary to success. Leadership takes many forms, and I don't think there's a right or wrong way to go about it. But I don't believe that, say, punching Kerr in the face, or relentlessly chiding Scott Burrell, was a surefire way to ultimately get the best out of those guys, or prepare them for the stresses of playoff basketball, or bring the team together.
It felt particularly cynical for the documentary to splice footage of Burrell's 23-point game against the Nets in the first round of the 1998 playoffs with scenes of him being bullied by Jordan, as if to suggest the former was made possible by the latter. Burrell explained it pretty well when he said, "Each and every day he's gonna push you and push you to try to get you to where he is. I'm not sure if he knows that only he can achieve those goals."
In the present-day interviews, Jordan's teammates call him an asshole, say he constantly crossed the line, and cop to being terrified of him. But those aspects of his personality are retrofitted into this idea of him being the Ultimate Winner who was only Doing What Had To Be Done. Which makes sense; the Bulls won and won and won, and winning excuses everything. Whatever ugliness comes along with winning simply becomes part of the process. The ends justify the means.
It's possible Jordan truly did push his teammates to be better. There's no way to measure that. But Jordan's outrageous skill was the only thing that provided the permission structure for his emotionally abusive behavior. In a less favorable context, he was the surly, washed-up legend trying and failing to lead a young Wizards team to the playoffs while annihilating Kwame Brown's psyche.
Pippen stands by his decision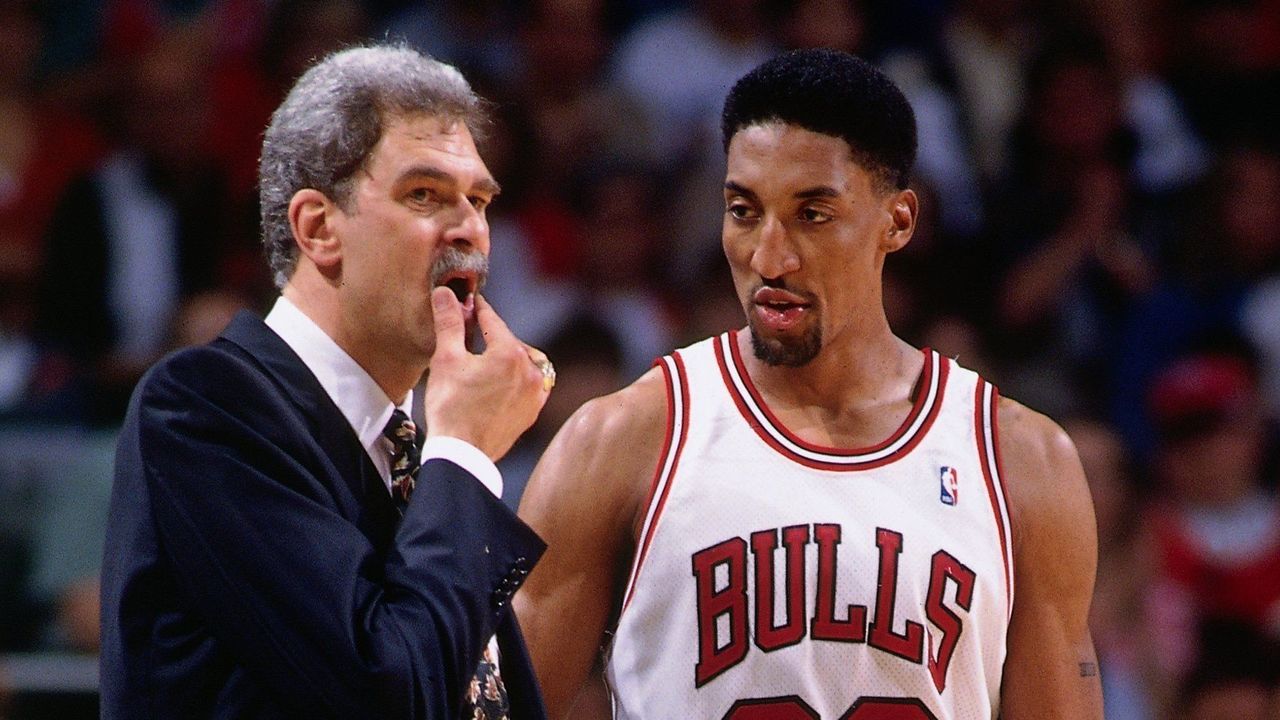 On the whole, Pippen has been one of the biggest winners of the whole "Last Dance" experience. His former teammates have all spoken about him in glowing terms, Jordan has professed to needing him in order to win, and fans have grown outraged on his behalf for the below-market contract the Bulls refused to renegotiate with him.
It's a shame the Jordan-less, 1993-94 season that stands as Pippen's greatest triumph also gave way to his most scrutinized moment as an NBA player. Pippen was ridiculous that year, leading the Bulls in points (22.0), assists (5.6), steals (2.9), and basically every other meaningful statistical category. He finished third in MVP voting, had been named MVP of the All-Star Game, and he was named to both the All-NBA and All-Defensive first teams at season's end. He led the Bulls to 55 wins (just two fewer than they won the year prior) and the second round of the playoffs. He had reason to feel "insulted" when Jackson didn't trust him to take the final shot of a must-win Game 3 against the Knicks.
That wounded feeling doesn't justify his refusal to reenter that game for what proved to be the final possession (Toni Kukoc made the shot). His teammates all spoke of feeling betrayed by his decision, and of being particularly shocked that Pippen, of all people, would let them down like that. But in certain ways, it doesn't seem totally out of character, either.
We've seen and heard great things about Pippen's character throughout the documentary, but we've also learned he's a proud person willing to go to great lengths to stick up for himself and to make a point. He did so when he delayed foot surgery until the start of the 1997-98 campaign rather than get it done in the offseason - knowing it would cause him to miss a huge chunk of games - because he was upset about his contract situation. And he did so when Jackson drew up that final play for Kukoc instead of him.
And it's not like you need to go searching for context clues to get to the bottom of Pippen's motives. He tells the documentarians, point blank, that if put in the same situation he'd do the same thing. Jordan insists Pippen knew better, but Pippen himself still remains unapologetic about it.