Every week following the release of two new episodes of "The Last Dance," theScore will provide thoughts and observations from the most hyped and highly anticipated sports documentary in recent memory. We've already covered Episodes 1 and 2, followed by Episodes 3 and 4. This week, we're breaking down Episodes 5 and 6.
Kobe's memory, Michael's shadow
From the moment Episode 5 begins with the words, "In loving memory of Kobe Bryant," viewers know the next few minutes are going to be a painful trip down memory lane.
While one of the criticisms through the first four episodes was that the actual behind-the-scenes footage from the 1997-98 season had so far left something to be desired, the fifth installment's opening moments were the best thus far: Jordan and the rest of the 1998 Eastern Conference All-Stars discussing a young Bryant.
The veteran stars laugh about Bryant's infamous four-air-ball performance against the Utah Jazz in the 1997 playoffs, discuss his determination to take control of games rather than let them come to him, and joke about not wanting a 19-year-old Kobe to put them on a poster. Jordan, meanwhile, is more concerned with teaching the young Bryant a lesson.
In the end, the teacher and student came away from that 1998 All-Star Game with a new bond. It's bittersweet to hear Bryant refer to Jordan as an older brother since his public memorial included a tearful goodbye from Jordan and a reference to Kobe being like a little brother to him.
Bryant also reminds us he modeled his game after Jordan's; hardcore hoops fans know the Black Mamba's impressions of His Airness extend beyond the 48 minutes of an NBA game. It's no coincidence Bryant's celebration on the scorer's table after his fifth championship in 2010 and his reaction to a 2006 postseason game-winner against the Phoenix Suns - among countless other moments - look eerily similar to Jordan's title celebrations and his own reaction to a Finals game-winner against the Jazz.
The two legends struck up a beautiful friendship in the more than two decades following the 1998 All-Star Game, but there's still something heartbreaking about hearing Jordan tell Bryant, "I'll see you down the road" when it ended.
Knicks take another L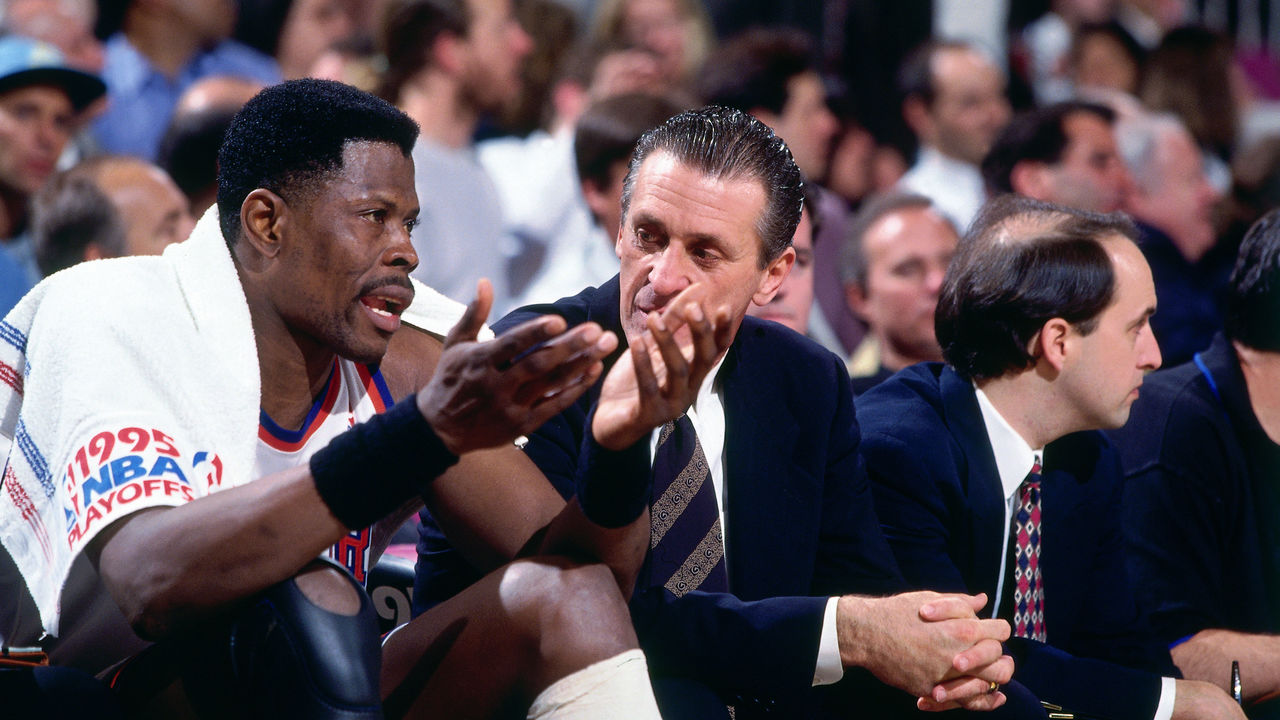 Sunday's episodes are a comic reminder - unless you're a tortured New York Knicks fan - that while Madison Square Garden has always been a favorite arena of the game's biggest stars, the home team has spent decades as a mere supporting act for the featured talent.
We learn that Jordan's 42-point performance at MSG in 1998 was authored while his bloody feet - literally - were taking a beating from the original Jordan 1s he squeezed into for what he thought was going to be his last game in New York. We're also reminded that Patrick Ewing's Knicks blew a 2-0 series lead in the 1993 Eastern Conference finals after the New York media blasted Jordan for staying late at an Atlantic City casino prior to Game 2.
New York sports personality Mike Francesca questioned Jordan's focus - imagine doubting Michael Jordan's commitment to winning - before No. 23 proceeded to eviscerate the Knicks for the umpteenth time.
This week's episodes tease that the constant media scrutiny Jordan faced at the time - which came mostly from his penchant for gambling - contributed to him walking away from the NBA in 1993. Of course, New York still couldn't find its way to a title during the ensuing two postseasons, watching instead as Hakeem Olajuwon's Houston Rockets filled that void.
'The Jordan Rules'
If "The Last Dance" was your first time coming across Sam Smith's 1992 classic, "The Jordan Rules," do yourself a favor and read it.
In the modern age of social media and a news cycle that moves at the speed of light, it's hard to imagine a book written by a local sports reporter blowing up and nearly derailing a dynasty the way "The Jordan Rules" did. But, 28 years ago, Smith's book was that impactful.
1984: What a time for shoe brands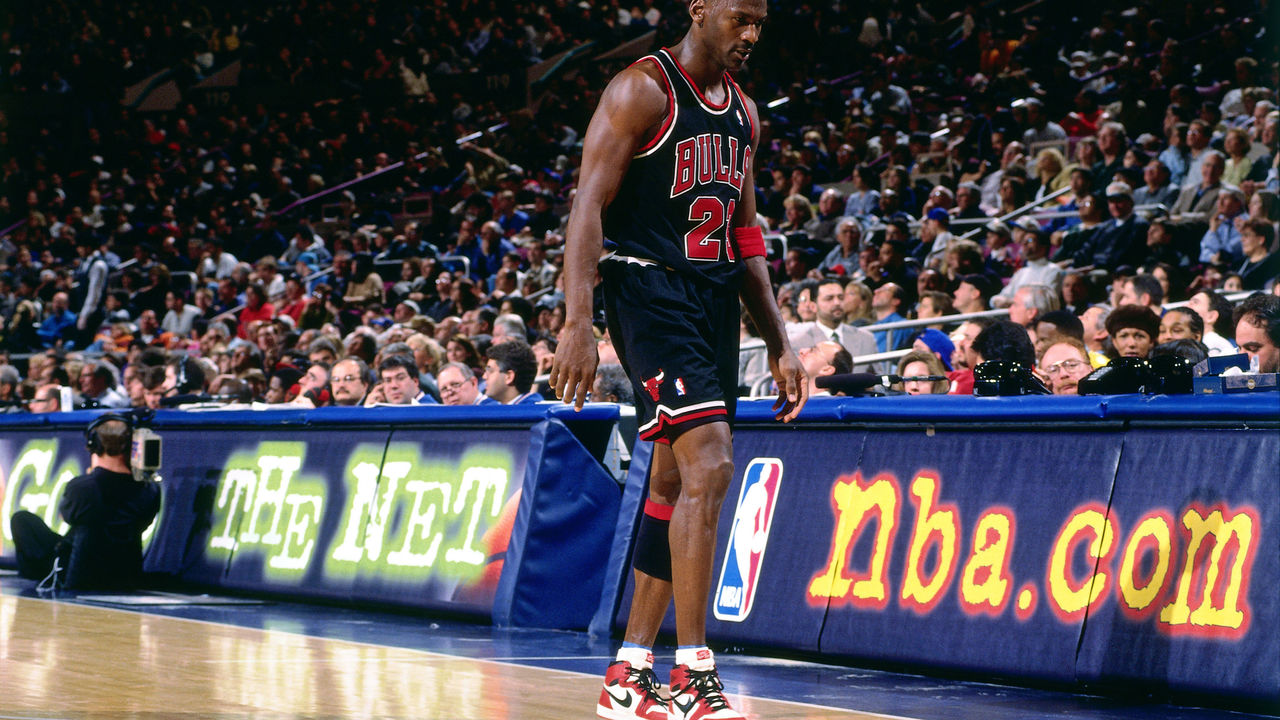 Converse ruled the NBA but couldn't picture prioritizing Jordan over established stars Larry Bird and Magic Johnson. Adidas was Jordan's overwhelming preference, but it wasn't in a position to offer him his own shoe. Jordan wanted no part of Nike's pitch before being convinced by his parents to hear out the Oregon-based company, which was mostly known for track.
Bulls executive Rod Thorn, meanwhile, was confused by how agent David Falk was intent on turning Jordan into a shoe brand and marketing star, "like a tennis player."
Oh, and as a commodity, Jordan would become "as hot as a Cabbage Patch doll."
The convenient flag
Speaking of branding, there's something so Jordan about draping an American flag over his shoulder to cover up Reebok's logo during the 1992 gold medal ceremony, and in the way he vulgarly discussed his plan to slight Reebok while sipping on a cappuccino in the streets of Barcelona.
"Harvey Schiller ... what a dick," just hits different when Jordan's holding a cappuccino instead of his usual cigar.
No love for Zeke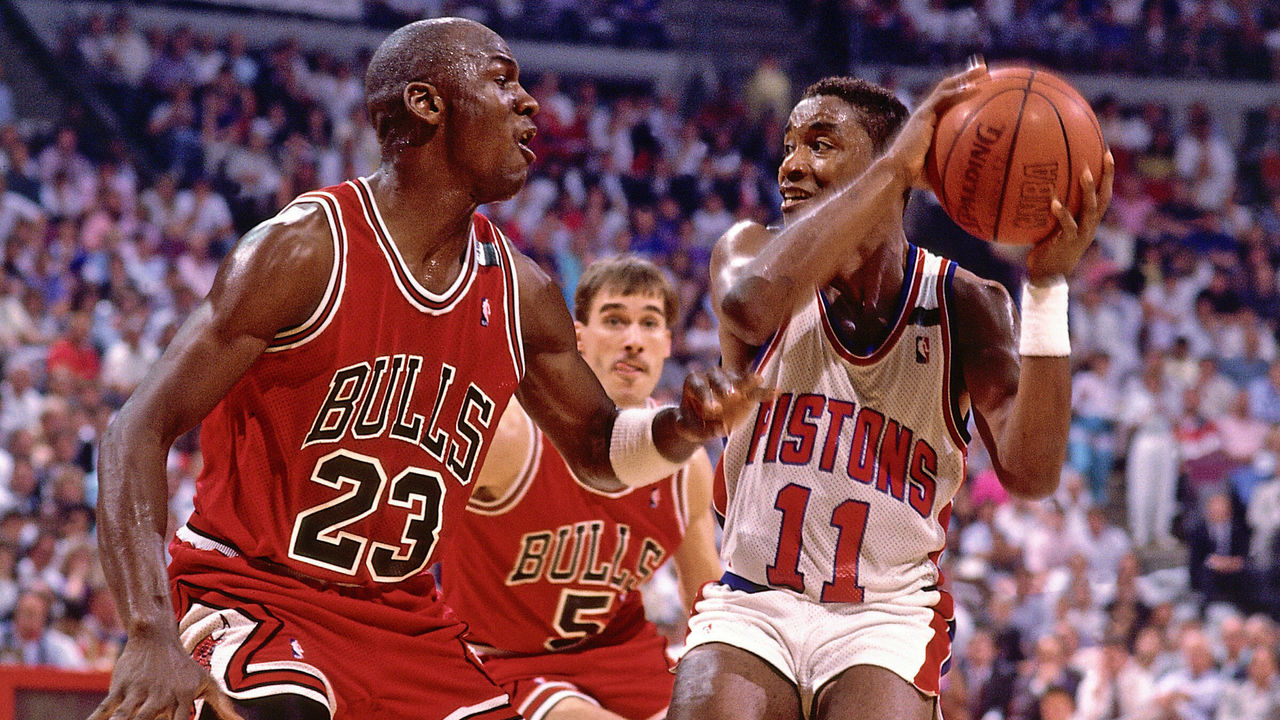 Jordan maintains he never asked for Isiah Thomas to be left off The Dream Team, and the truth about who was most responsible for snubbing Zeke - months removed from his 12th straight All-Star selection - may never be revealed. But here's a more fascinating angle: What would be the modern-day equivalent?
Jordan, Bird, Johnson, Scottie Pippen, and others on the U.S. Olympic team all had beef with Thomas, whose potential presence on the squad may have disrupted the camaraderie of the most famous collection of talent in basketball history. Could you imagine a scenario today in which someone like Russell Westbrook, Draymond Green, or Jimmy Butler is left off an American team strictly because of bad blood with fellow superstars?
The difference, of course, is that today's American teams are actually challenged by some foreign basketball powers and can't necessarily afford to leave top-tier talent at home for trivial reasons. The '92 team was never going to be tested, so it's understandable the stars' main concern was ensuring the players they shared the experience with were ones they admired.
Magic was a gamer
In addition to furthering the lore of that infamous Dream Team practice in Monte Carlo, which firmly established Jordan as the squad's alpha, the footage from that time is a good reminder that Magic was a killer in his own right.
Johnson's million-dollar smile often leaves him portrayed as the grinning showman in contrast to scowling stars Jordan and Bird. These days, he's mocked for his painfully benign Twitter presence and brief tenure as a Lakers executive. But when he stepped between the lines, Magic wanted your head, and he wanted you to hear about it as he aimed for it. Don't let that part of history be lost to recency bias.
Be Like Mike
If the opening beats of this song don't warm the cockles of your heart, inspire you, or instantly teleport you back to your childhood, there are only two logical explanations: You're not a 90s child, or you're a sociopath.
Jordan wasn't Ali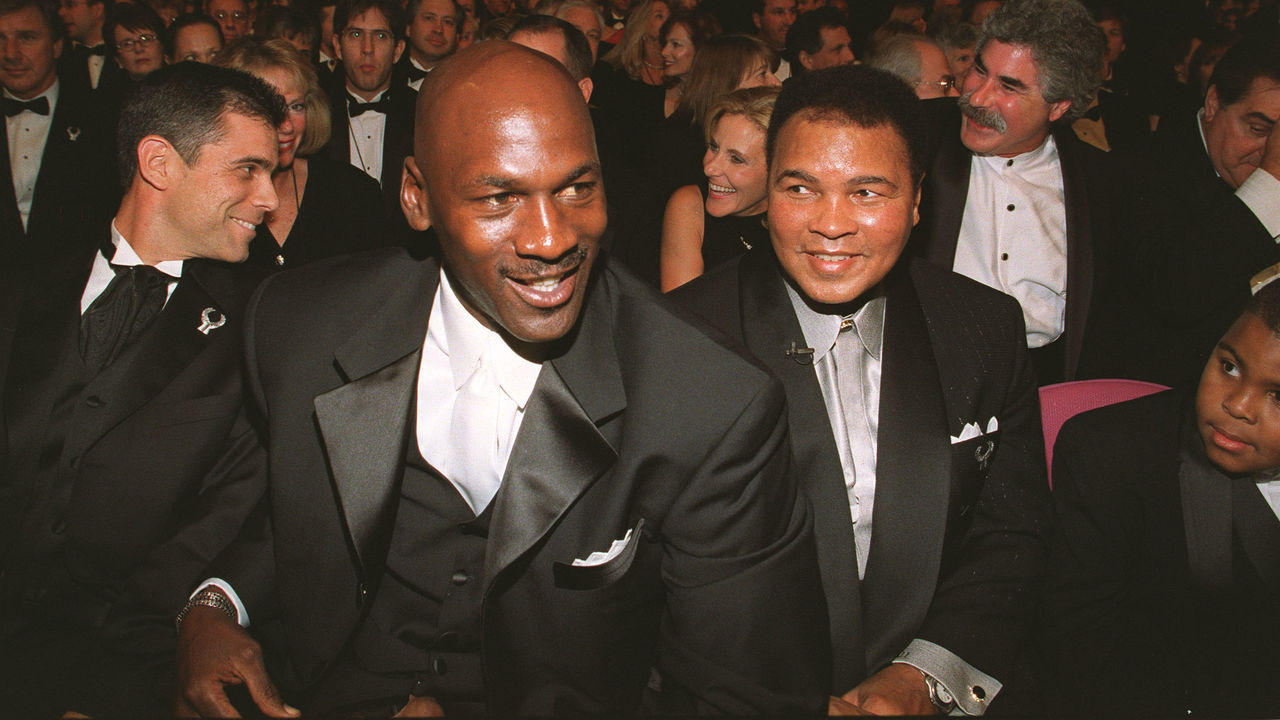 One of the underlying themes of Episodes 5 and 6 is that no human - including Jordan - can actually live up to the unrealistic standards set by the tens (maybe hundreds) of millions of us who wanted to be like Mike.
More so than his gambling issues or his relentless competitiveness, this harsh reality was most apparent when Jordan refused to appear in an endorsement message for North Carolina Democrat Harvey Gantt, a black Senate hopeful who was trying to defeat Republican incumbent Jesse Helms, who was known for racist and segregationist views.
While Jordan claims he donated to Gantt's campaign, it's hard to forget his infamous quip that "Republicans buy sneakers, too." As Jordan shares in one of the docuseries' sit-down interviews, he never thought of himself as an activist in the vein of Muhammad Ali.
The fact is that no one can live up to the societal standards Ali left us with. Even Ali himself had to confront his own segregationist views at one point. LeBron James, who has mostly lived up to the hype as an athlete and a humanitarian who changes the lives of countless children, still isn't perfect when it comes to speaking up.
No athlete, politician, or any other celebrity is as flawless as their most devout followers want them to be, and Jordan was no different. The bigger the stage, the more jarring every unfortunate misstep seems.
Disconnect between the players and front office
Whether you believe Jerry Krause was an evil mastermind who brought down the Bulls' dynasty or a brilliant sports executive who's been unfairly criticized, the disconnect between Krause and Chicago's stars is further highlighted in Episodes 5 and 6.
In a champagne-soaked locker room following the Bulls' second championship in 1992, Krause proclaims that while the team itself is great, he's most proud of the Bulls organization, which he touts as the greatest in sports. Meanwhile, Jordan feels that Krause's devotion to Toni Kukoc was like putting someone "in front of his own kids," and Pippen later admits that Krause's actions "paved the way for a lot of hell for Kukoc."
No matter who was at fault for these icy relationships, the reality is that no organization with this kind of internal resentment can be billed as a model enterprise.
The Meme Team
If you're looking to put a Jordan-like wager down on which moments from this Sunday's episodes will go viral this week, there are only three choices.
Option 1: The only man in Chicago with the mettle to roast Jordan to his face. Former security guard, army veteran, and Chicago police officer, the late John Michael Wozniak in all his glory:
Option 2: Jordan trying to dispel rumors of a gambling addiction while looking like someone who dressed up as a gambling addict: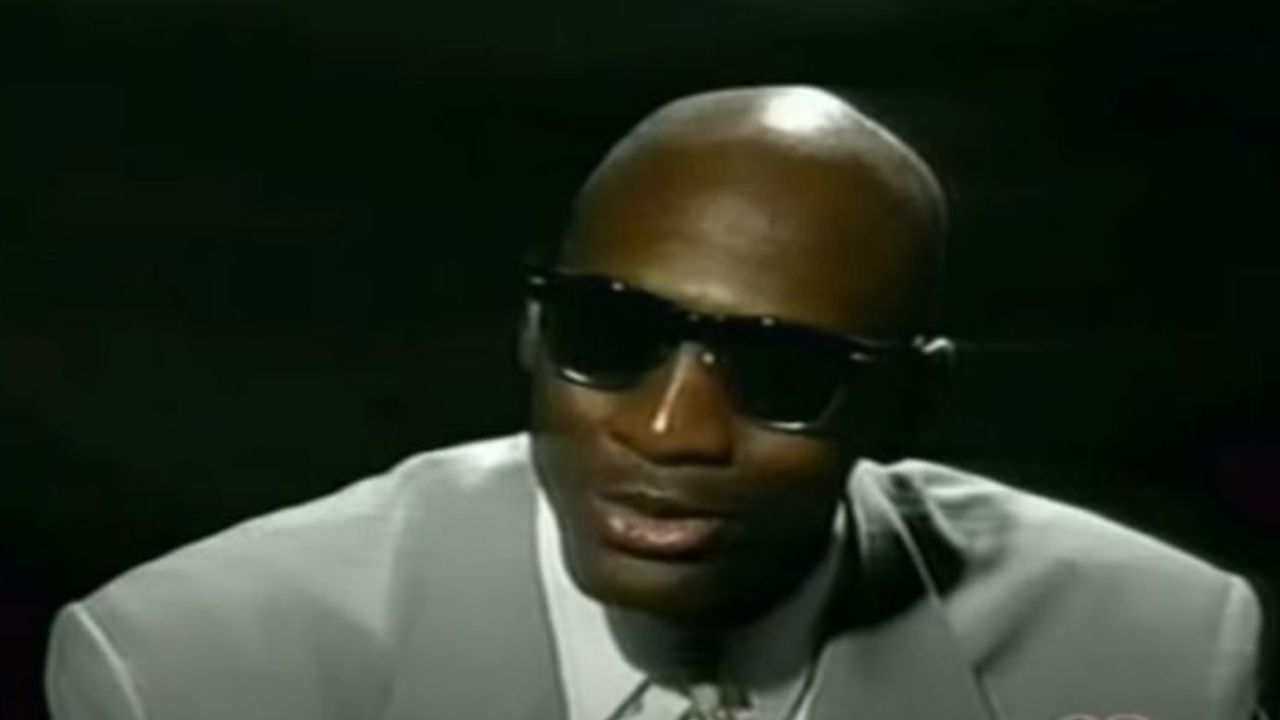 And Option 3, presented without comment:
No comparison
Clyde Drexler averaged 25 points, 6.7 assists, 6.6 rebounds, and 1.8 steals in the 1991-92 season. Charles Barkley was an MVP averaging 25.6 points, 12.2 rebounds, 5.1 assists, 1.6 steals, and a block on 52% shooting in 1992-93. And yet, Jordan literally "took offense" to the mere thought of pundits putting either superstar in the same stratosphere as His Airness.
That's the competitive inferno that made Jordan one of a kind.
The Suns were so close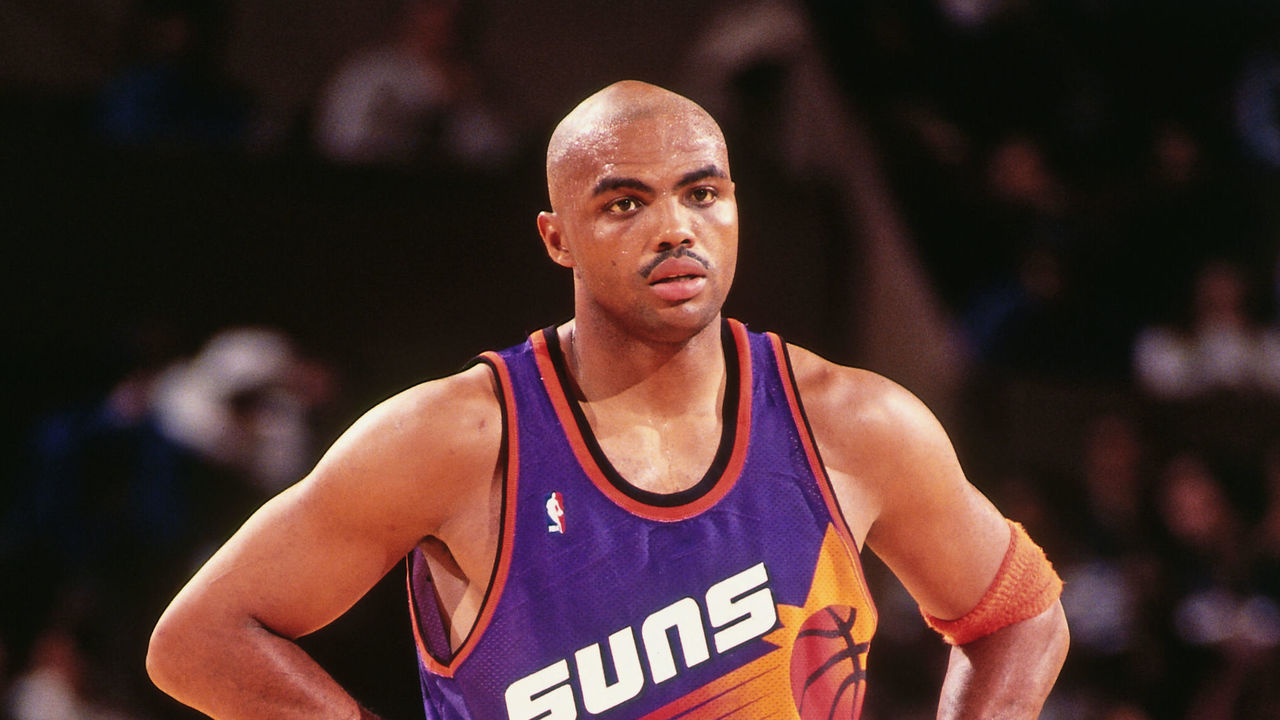 John Paxson's championship-winning shot in 1993 is an indelible mark in NBA history and makes it easy to forget just how close that year's Phoenix Suns were to the promised land.
After staving off elimination in Game 5 at Chicago, the league-best Suns held a two-possession lead with 40 seconds remaining in Game 6 and a potential winner-take-all contest looming in Phoenix. Instead, an uncontested Jordan layup and a memorable Paxson jumper reduced Barkley's 62-win Suns to a footnote in history.
Jordan vs. Barkley
And finally, speaking of Barkley, there's a fascinating juxtaposition to be found in Episodes 5 and 6 between Jordan and "The Round Mound of Rebound."
As we watch Jordan grapple with the pressures of his fame and admirers, while continuing to reel off championships, we also hear him admit that if he could do it all over again, he'd never want to be considered a role model.
Barkley, of course, went out of his way to make not being a role model famous but walked away from the game without even one championship to his Hall of Fame name, thanks in large part to Jordan's unforgiving commitment to success.
As you take in this week's episodes, ask yourself who seems happier.