Every week following the release of two new episodes of "The Last Dance," theScore will provide thoughts and observations from the most hyped and highly anticipated sports documentary in recent memory. We kick things off with the premiere.
Sorely needed
Without live sports to watch, debate, and obsess over, fans have resorted to rehashing and reliving old games, moments, and storylines. Twenty-two years in the making, "The Last Dance" is therefore the perfect sports entertainment antidote for our time.
It's nostalgic, yet fresh. It'll surely fuel debate and social media controversy. It opens Michael Jordan and those legendary Chicago Bulls teams up in ways that promise to be eye opening for a younger generation that never got to watch Jordan's Bulls dominate, and thought-provoking for an older generation that may have assumed it knew all there was to know about MJ's - and Chicago's - glory years.
A big man's league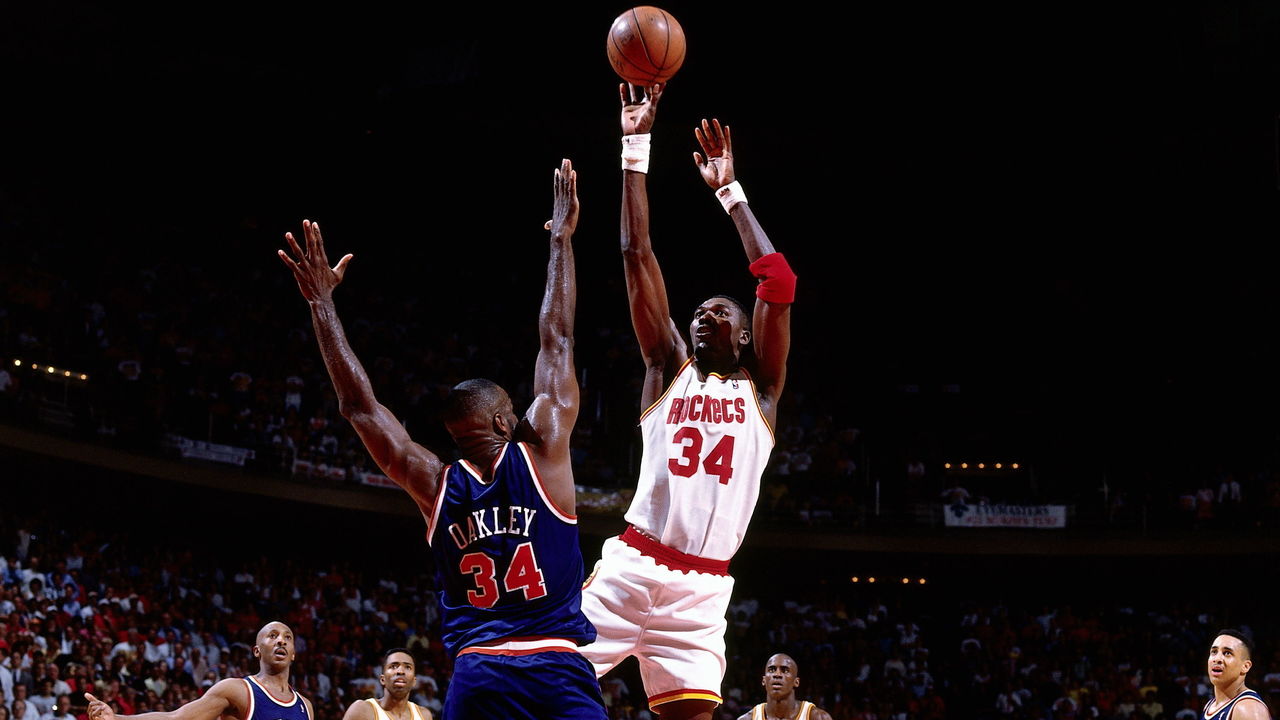 It's easy to look back now and laugh watching Clyde Frazier and other players in the mid-80s discuss Jordan's lack of size. It's easy to scoff at the idea Hakeem Olajuwon - a once-in-a-lifetime talent in his own right - was the consensus No. 1 pick in a draft that featured Michael Jordan. And it's obviously easiest to mock the hard-luck Trail Blazers for selecting center Sam Bowie No. 2 simply because they already had a young, star guard in Clyde Drexler (sidenote: always draft the best player available, regardless of positional need).
Hell, Rod Thorn, the man who drafted Jordan third overall, is seen in the first episode lamenting the fact the North Carolina prodigy the Bulls just acquired isn't seven feet tall.
But consider the era these executives and players were playing in. Larry Bird may have been the reigning MVP when Jordan was drafted in 1984, but the small forward was also only the fourth non-big to win the award in its 29-year history. And no guard had won MVP since Oscar Robertson in 1964.
So, yeah, the idea of a 6-foot-6 swingman taking the NBA by storm and one day leading his team to the promised land probably seemed far-fetched.
Having said that: Bird, Julius Erving, and Magic Johnson all starred on championship teams in the early 80s, so the game was changing. Jordan arrived, blew the doors off, and made sure basketball would never be the same again.
How times have changed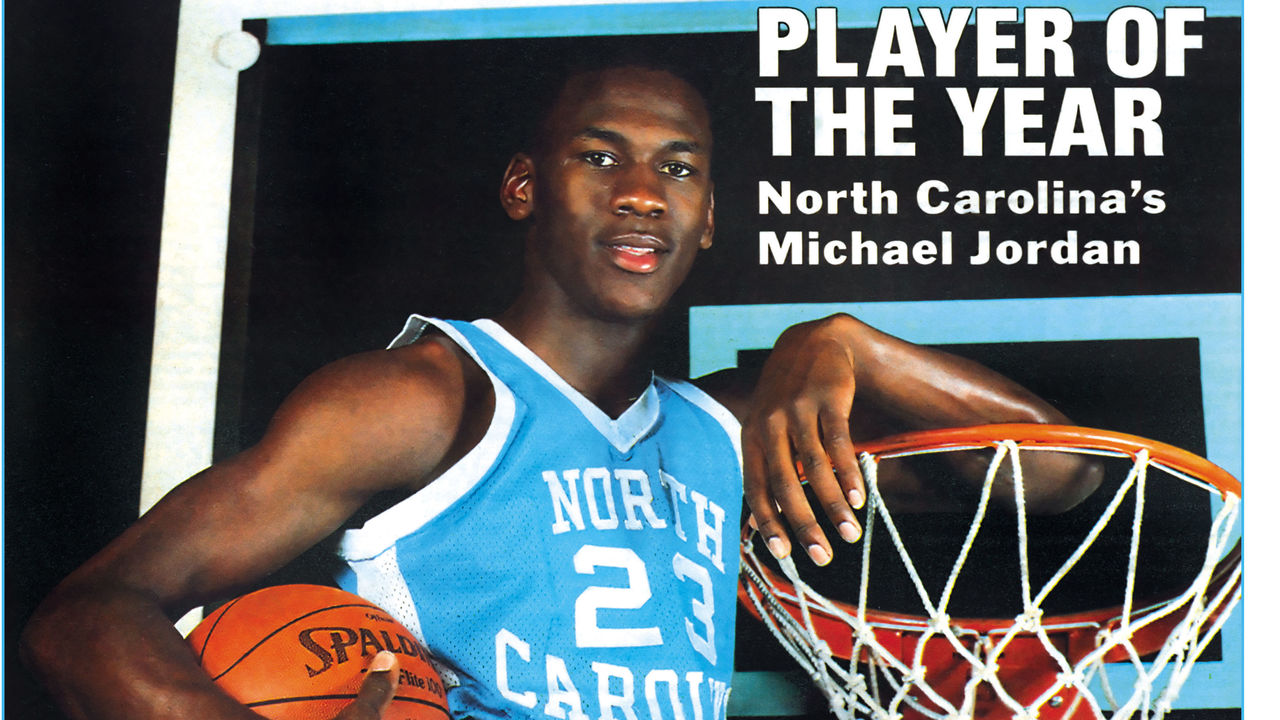 It seems preposterous in 2020 - when we acknowledge that the best high-school seniors are better off going pro than playing NCAA basketball - that Jordan had to be convinced not to return for a fourth season at UNC when he was already projected to be a top-four pick in the draft, and already had a national championship-winning shot under his belt.
As we saw Sunday, the legendary Bob Knight, who coached Jordan at the 1984 Olympics (back when Olympic basketball was for amateurs only), was already calling a 21-year-old MJ the best basketball player he'd ever seen. Only a couple months earlier, that guy was debating whether to even declare for the draft.
Young MJ was a straight-laced basketball fiend
Jordan today is recognized as one of the greatest athletes to ever walk the earth. There's the living brand he has become, the images of him smoking countless victory cigars, the memes, his penchant for gambling large sums, and his otherworldly competitiveness.
And while there's nothing wrong with gambling or cigars, it's wildly entertaining to watch modern-day Michael - a drink (of varying volume) and cigar at his side throughout his interviews - talk about how rookie MJ wanted no part of the party lifestyle his more experienced teammates indulged in.
That turned out for the best for everybody who holds Jordan's basketball exploits dear. As we also found out Sunday, before Jordan set the tone in Chicago, those Bulls teams were a "traveling cocaine circus."
The Bulls were a joke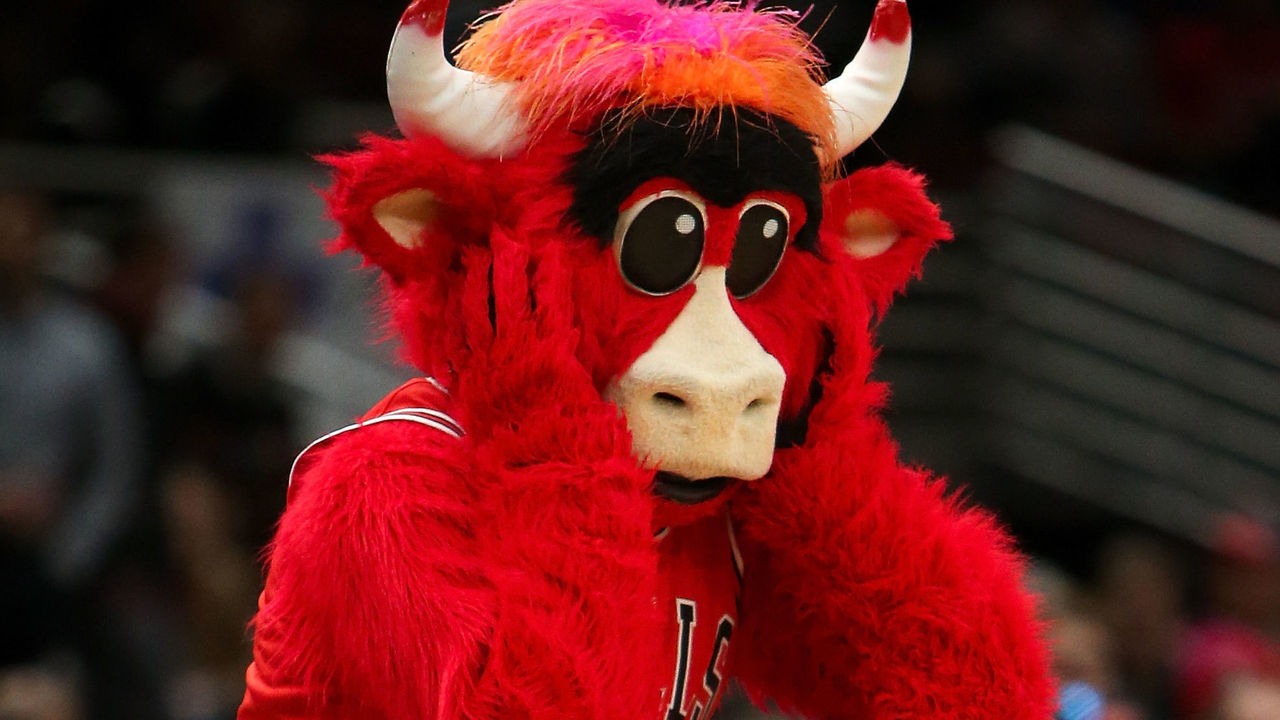 Though the Bulls have mostly seen dark times in the more than two decades since Jordan last walked away, the franchise remains synonymous with dynastic success. Six championships will do that.
"The Last Dance" is a reminder that before Jordan's arrival in '84, the Bulls were a punchline in Chicago, being outdrawn by the city's indoor soccer team (the Sting, in case you were wondering). In 18 seasons, the Bulls had a .473 win percentage and only two conference finals appearances to show for themselves.
And don't forget how long it took Jordan and Co. to climb the league's hierarchy. Though they made the playoffs immediately with Jordan in the fold - and qualified for the postseason in every year of Jordan's Bulls career - it took Jordan four years to post a winning season and win a postseason series, five years to reach the East finals, and seven years to finally break through and claim a championship in 1991.
Jordan was the league's most spectacular singular talent, but he spent much of the 80s being somewhat of a high-flying, prolific-scoring sideshow to what was considered the main event: Lakers-Celtics, then Lakers-Pistons.
Jordan's 1985 foot injury
There are plenty of interesting nuggets related to the tricky and potentially career-threatening broken foot Jordan suffered early in the 1985-86 season; the Bulls went 9-9 with Jordan in the lineup and 21-43 without him. Chicago made the playoffs as a 30-win team thanks to Jordan averaging 26.5 points in only 28 minutes over the last nine games of the season, while under a strict and controversial minutes limit. And of course, this gem of a Jordan story, about the risk involved.
But the topper on this subject - and easily the most unbelievable for modern stars who live and work in the 24-hour news cycle of the social media era - has to be that Jordan was secretly playing 90 minutes of basketball per day at UNC while he was supposed to be recovering.
GOAT chyron
Introducing Barack Obama, "former Chicago resident":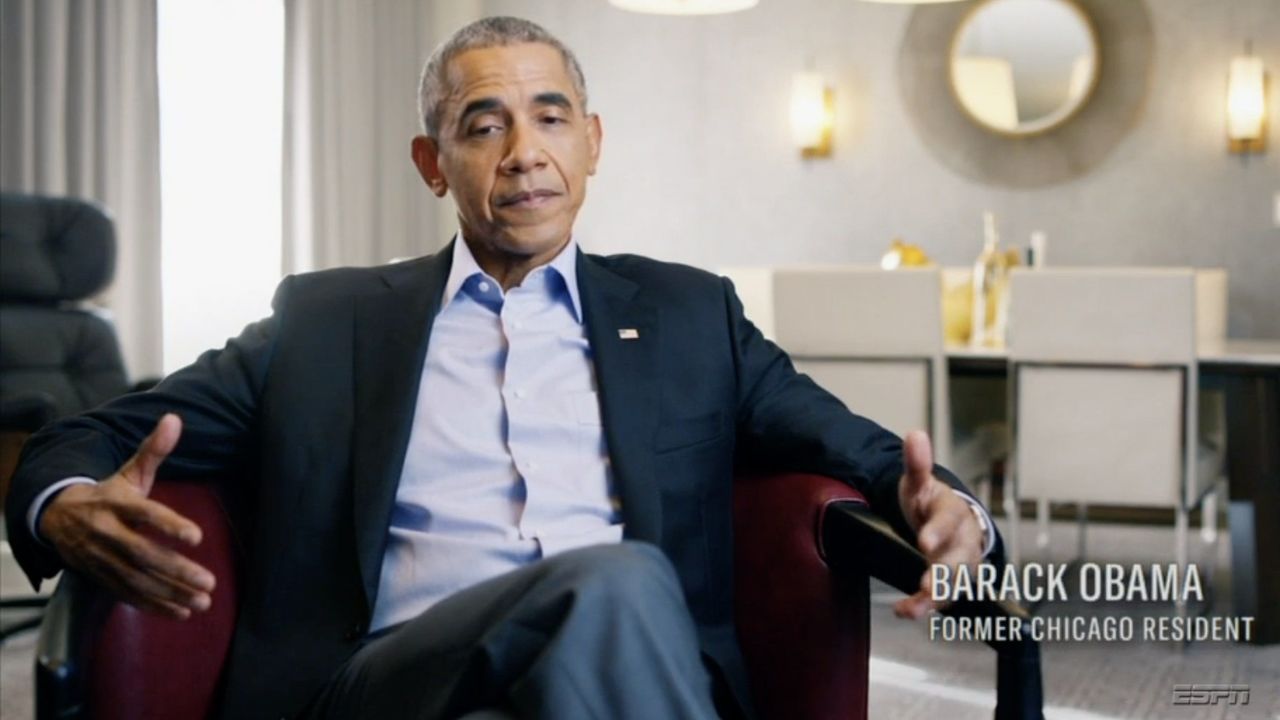 GOAT sports intro
We caught a few seconds of it Sunday. Scenes from the Bulls' 1997 ring ceremony were replayed, and those few seconds were all it took to remind us that Jordan's Bulls had the most perfect intro segment any team or fan base could ever ask for.
When that sequence followed NBA on NBC's Roundball Rock, basketball fans experienced pure, unadulterated bliss.
A rocky start for 'The Last Dance' team
Imagine for a second how apocalyptic the start to the 1997-98 season - the last dance - must have felt for Bulls fans. The team was coming off back-to-back championships and 69- and 72-win seasons. Suddenly, they were a pedestrian 8-7 club, and a rehabbing Scottie Pippen - who purposely delayed surgery until the season started - was demanding a trade.
Pippen's contract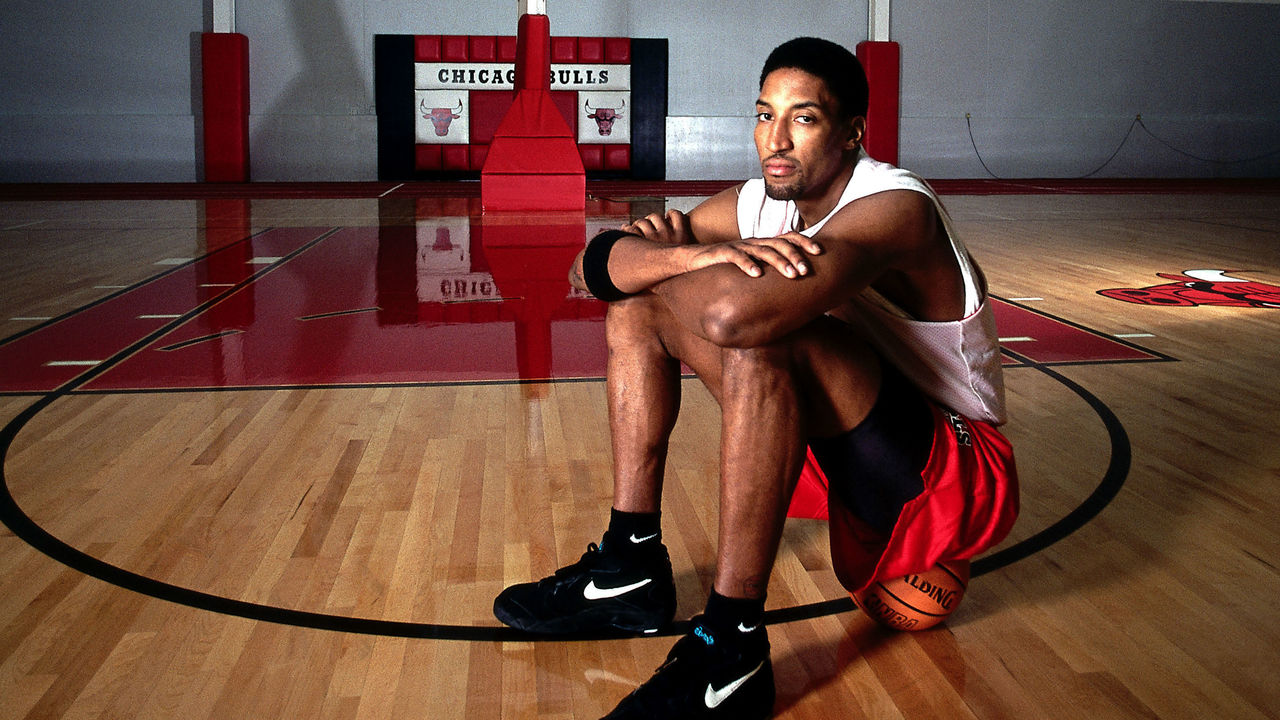 It's ludicrous to imagine a player of Scottie Pippen's caliber agreeing to a seven-year, $18-million contract as a 25-year-old All-Star - Bulls owner Jerry Reinsdorf even told Pippen he would be selling himself short by signing it - but Sunday provided some perspective for those unfamiliar with Pippen's story.
Both his father and one of his brothers were paralyzed (by a stroke and a phys-ed accident) and the idea of turning down $18 million, which could change his family's life for generations, was too risky.
Of course, as Pippen continued to emerge as a superstar, he predictably soured on the front-loaded deal, which placed him as only the sixth-highest paid Bull in 1997, and the 122nd-highest paid player in the league. It probably didn't help that general manager Jerry Krause publicly revealed trade discussions for Pippen.
Speaking of Krause ...
It's tough to reckon what to make of the mercurial Bulls executive. On one hand, we hear that he's among the nicest men in the business, and watch him get openly mocked about his appearance by Jordan and Pippen. On the other hand, he's portrayed by many in the series as incredibly envious of the credit Jordan, Pippen, and Phil Jackson received for Chicago's success.
Most famously, he declared that even an 82-0 season in 1997-98 wouldn't save Jackson's job, despite the fact Jackson had guided the Bulls to five championships by that point.
Finally, can we take a second to fully absorb the fact that Krause was a scout for the Chicago White Sox before Reinsdorf - who bought the baseball team in 1981 and the basketball team in 1985 - gave him Thorn's old job on the basketball side?
Charles Oakley, forever an OG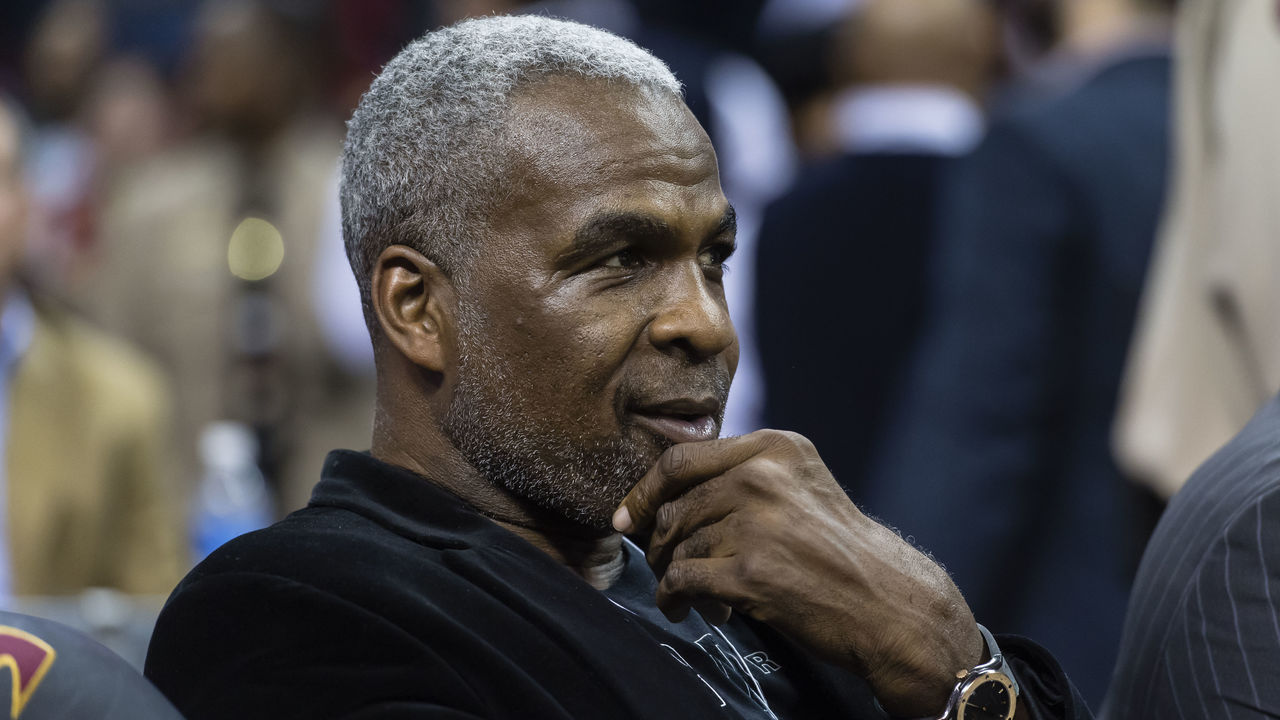 There's a hilarious scene that showed Oakley, clearly a locker-room alpha despite only being in his 20s, playfully bullying and slapping a rookie Pippen around. There's some comedy here for those of us who knew Oakley as an older, more grizzled NBA tough guy in New York and Toronto.
Turns out he was the veteran tough guy long before he was actually a veteran. The enforcer who mentored a young Vince Carter and Tracy McGrady at the turn of the century was bossing Pippen and Co. around more than a decade earlier. Timeless.
Jordan golfs with Ainge
The ironic part about learning Jordan played a round of golf with Celtics guard Danny Ainge in the middle of a 1986 Bulls-Celtics playoff series that Chicago lost in three straight is that it's the exact kind of fraternal exercise modern stars would be flamed for, especially by old heads who've spent years arguing the fact His Airness would never do such thing.
It should be noted, though: Jordan averaged 43.7 points, 6.3 rebounds, 5.7 assists, 2.3 steals, and 1.3 blocks in the three-game sweep.
The perfect soundtrack
Speaking of that '86 series against the Celtics: There was something almost transformative about watching Jordan's record-setting, 63-point performance in Game 2 - the one that had Bird calling MJ "God diguised as Michael Jordan" - set to the tune of LL Cool J's 1987 classic, 'I'm Bad.'
Oh, and speaking of music, who knew Common was a Bulls ball boy back in the day, or that he once tried to scam a fan out of $5 by forging Jordan's autograph? He might have even gotten away with it had he spelled "Michael" correctly.
Joseph Casciaro is theScore's senior basketball writer