While hoops remain on hiatus, theScore's NBA editors will be compiling ultimate starting lineups for each team in the Association. The catch: Only players who've been in the league since the 1995-96 season can be included.
It's not exactly a secret that the Chicago Bulls have employed the best stars to ever play the game, including arguably the best player of all time. It logically follows that the Bulls' late-'90s dynasty features prominently in their best lineup of the last 25 years.
But Chicago's greatest modern five also boasts a few contemporary names; specifically, a couple of All-Stars who gave the Bulls their best run since that second three-peat.
Guard
Derrick Rose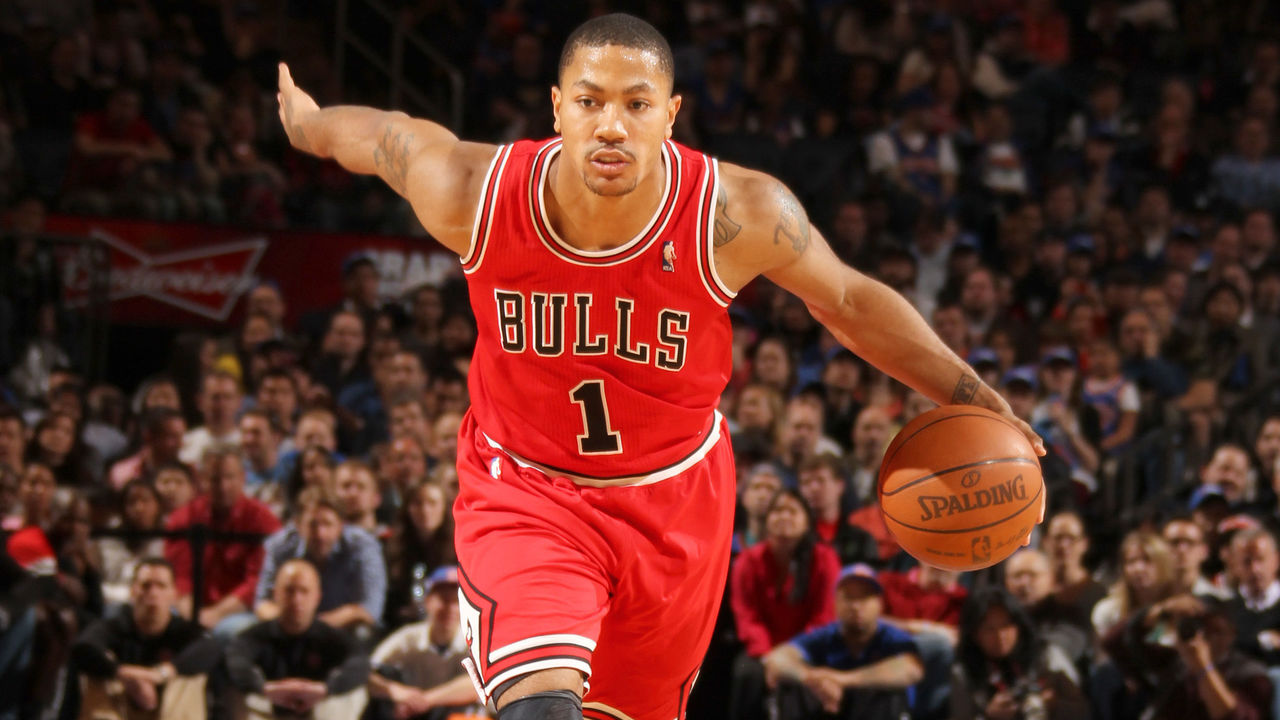 Rose was beloved in Chicago. The Bulls took their hometown star first overall in 2008 thanks to a fortuitous draft lottery and he quickly proved himself to be the right choice. Two years after winning Rookie of the Year, he was named MVP after averaging 25 points, 7.7 assists, 4.1 rebounds, and one steal while leading Chicago to a league-best 62-20 record. All in all, he recorded 19.7 points, 6.2 assists, and 3.7 rebounds across seven seasons with the Bulls.
He was a force of nature in his prime and got to the rim seemingly at will. His two-handed tomahawk slam was essentially his signature move, and plenty of helpless defenders found themselves on posters because of it. Sadly, knee injuries derailed his career, and he never returned to his peak following his 2012 ACL surgery. But he is, indisputably, the best point guard to ever play for the franchise.
Guard
Michael Jordan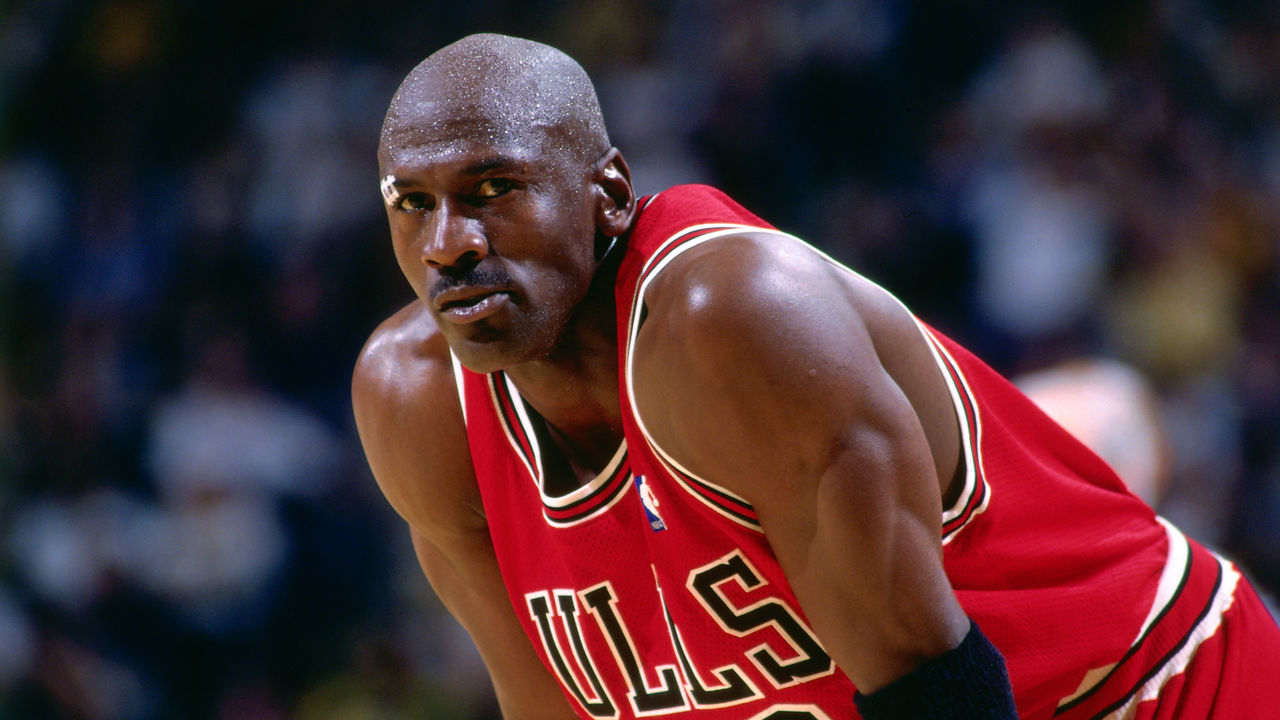 Leaving Jordan off of this list would be sacrilegious.
He only played three campaigns in Chicago from the 1995-96 cutoff on, but they were as close to perfect as seasons can be: two MVP awards, three Finals MVPs, three All-Star nods, three scoring titles, and, of course, three NBA championships. Oh, and he did this all while playing an average of just over 38 minutes a night (41.5 minutes in the postseason) without missing a single game.
So much has already been said about Jordan's scoring prowess, but his defensive capabilities deserve merit, too, as he was named to the All-Defensive first team from 1996-98. It all goes to show how much of a one-of-a-kind star His Airness was before he retired on top of the world for a second time in 1998 and left the Bulls for good.
Forward
Scottie Pippen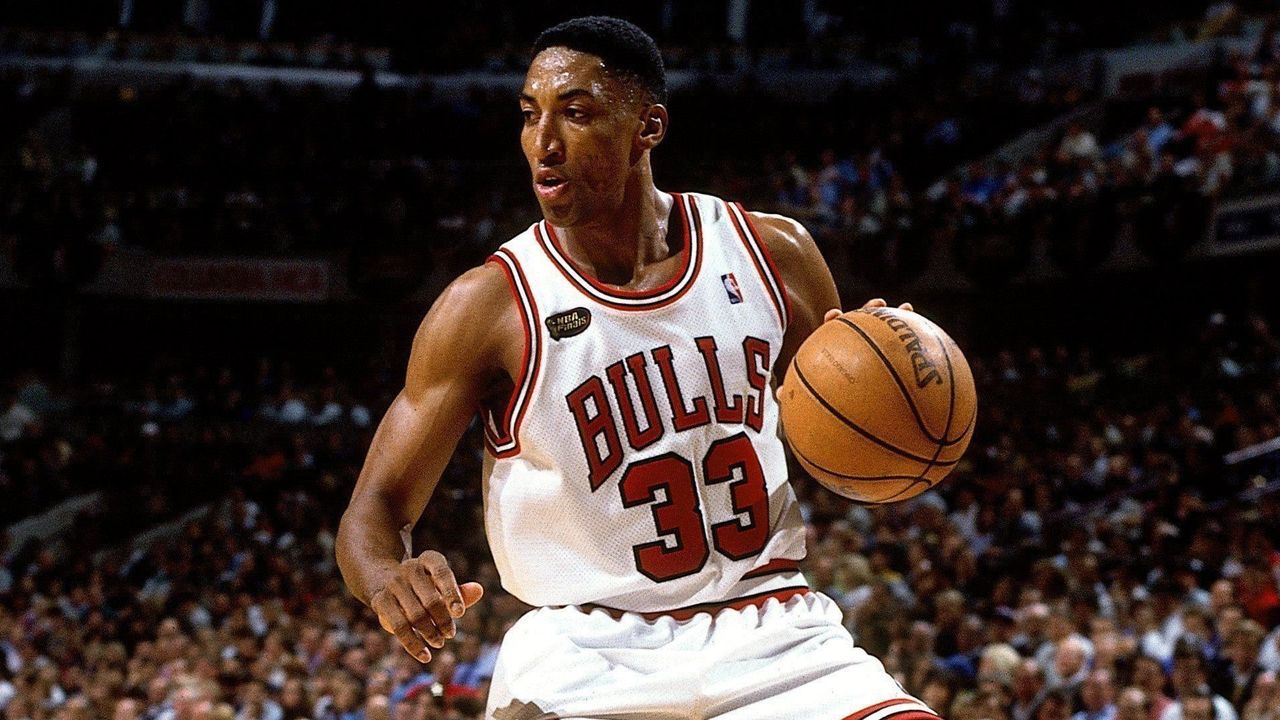 Too often, Pippen is remembered as Jordan's longtime sidekick, which is a disservice to how stellar he was in his own right. During the Bulls' second three-peat, Pippen tallied 19.7 points, 6.2 rebounds, 5.8 assists, and 1.8 steals per contest, shot 36.1% from deep, and was considered one of the best overall defenders in the game.
As part of the NBA's 50th anniversary in 1996-97, Pippen was recognized as one of the 50 greatest players in the league's history - and that was well before Chicago had even won its fifth title. Even an injury-riddled return to the Bulls for his final season in 2003-04 couldn't tarnish his legacy with the franchise; he still ranks second all time for the club in games played (856), points, (15,123), assists (4,494), and steals (1,792).
Forward
Dennis Rodman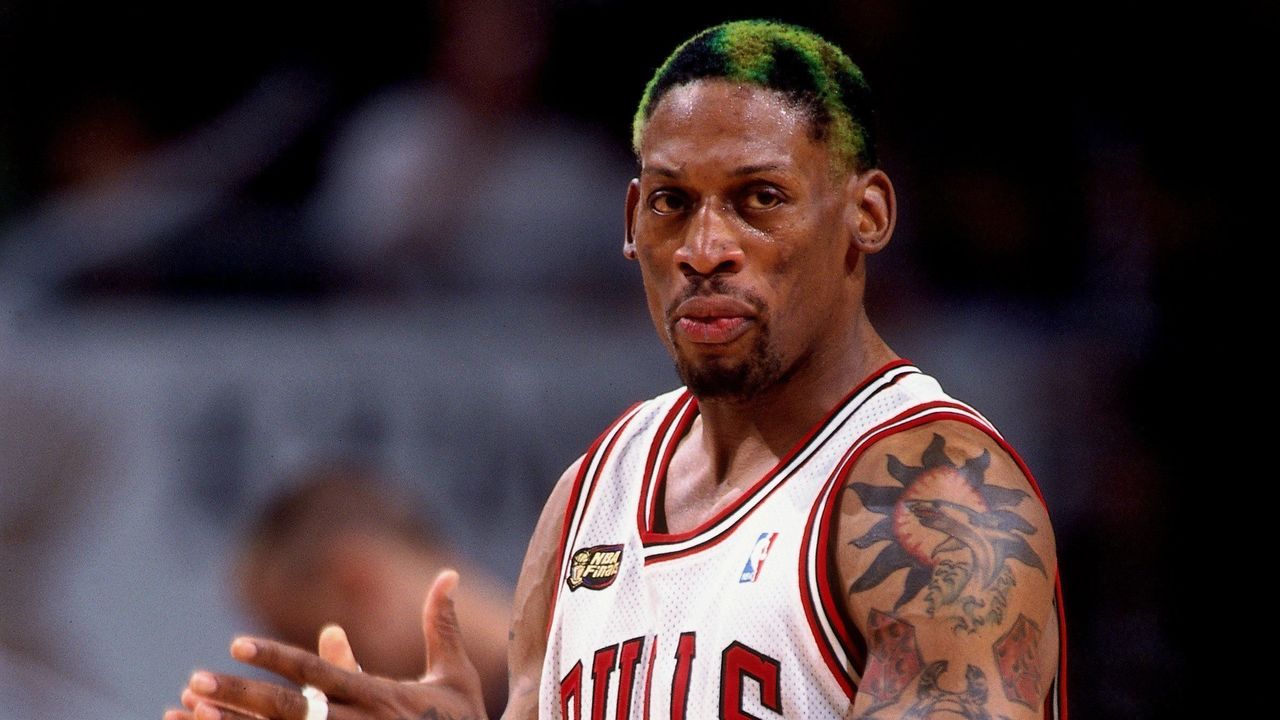 Rodman wasn't a scorer by any stretch of the imagination with the Bulls, but he didn't have to be. Chicago excelled during its second three-peat partly because "Worm" understood that. Despite maxing out at just 5.7 points per game with the Bulls, Rodman led the league in rebounding in all three of his seasons in the Windy City, registering 14.9, 16.1, and 15 boards per game, respectively.
His penchant for the dirty work is what allowed Jordan and Pippen to run havoc on the league from 1996-98. But he didn't just meticulously study the art of rebounding; he was a good defender, too. He joined both Pippen and Jordan on the All-Defensive first team in 1996 thanks to his ability to lock down any opponent.
Center
Joakim Noah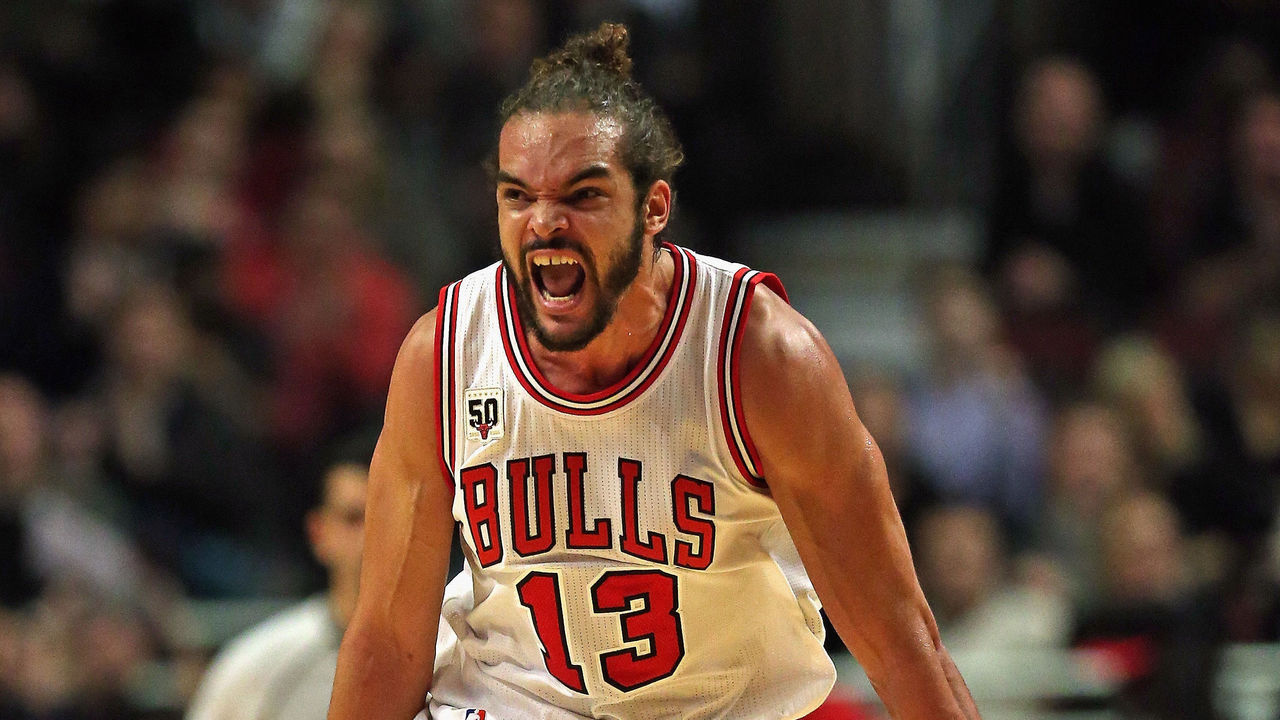 Noah has one of the more unorthodox shots in recent memory, but don't let his game's aesthetics allow you to forget how crucial he was to the Bulls' seven straight playoff trips between 2008 and 2015.
During his peak, the Florida product possessed one of the most unique skill sets among big men. His ability to both handle and distribute the ball allowed Chicago to run its offense through him, and it wasn't surprising to watch him lead their fast breaks.
But it was on the other end of the court where he was arguably most influential. In his best season in 2013-14, he averaged 12.6 points, 11.3 rebounds, 5.4 assists, 1.5 blocks, and 1.4 steals, made the All-NBA first team, and was named the Defensive Player of the Year - the first Bulls player to win the award since Jordan.
Just Missed
Jimmy Butler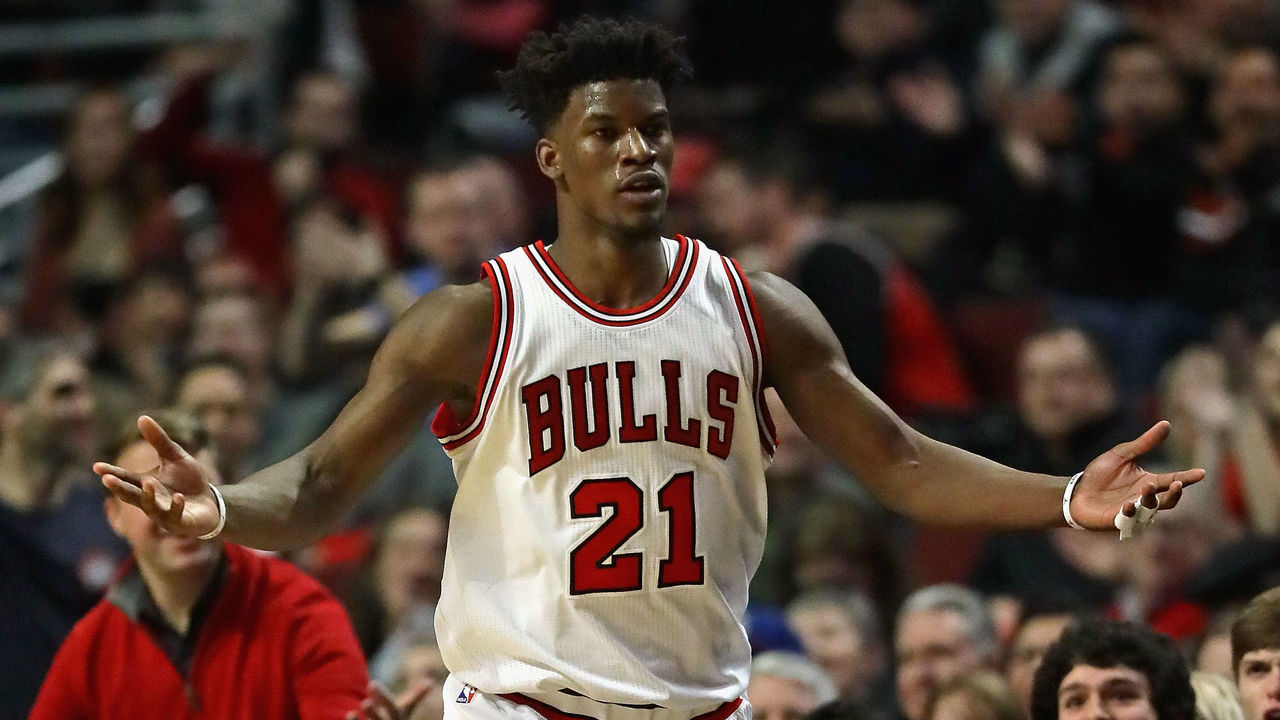 There's no room for Butler when you have Pippen and Jordan occupying the wings. However, he blossomed into one of the league's best two-way players during his Bulls tenure, and his unexpected rise earned him the Most Improved Player award in 2015.
During six seasons in Chicago, he was thrice named an All-Star, was recognized on the All-Defensive second team three times, and made the All-NBA third team in 2017.
Luol Deng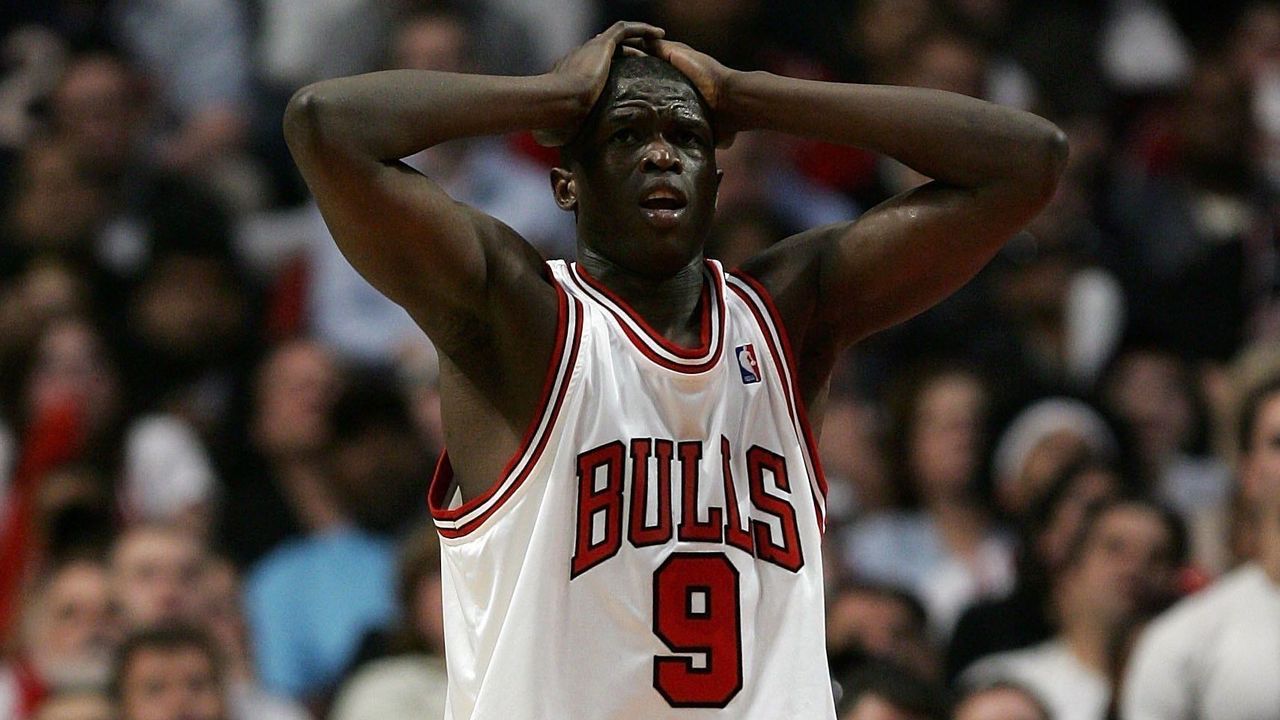 Drafted seventh overall in 2004, Deng carved out an impressive decade with the Bulls as their starting small forward. He put up 16.1 points, 6.4 rebounds, 2.5 assists, and a steal per game for Chicago while having to mark some of the best opposing perimeter stars nightly. The two-time All-Star was recognized for his defensive exploits in 2012 when he was selected to the All-Defensive second team.
In October, Deng called it quits after a 15-year career in the NBA, a majority of them spent in Chicago. As a result, he signed a one-day contract in order to retire as a member of the Bulls. He still leads all Bulls players in win shares since the 1995-96 season, per Basketball Reference.
Honorable mentions: Toni Kukoc, Ben Gordon, Kirk Hinrich