Q&A: 'The Last Dance' director talks Jordan's softer side, Kobe's bond with MJ
Andrew D. Bernstein / National Basketball Association / Getty
Sports were a big part of Jason Hehir's upbringing.
He grew up with posters of Michael Jordan on his bedroom wall and was at the Boston Garden for Jordan's NBA playoff-record 63-point performance against Larry Bird and the Boston Celtics.
So Hehir was overjoyed after learning he'd be directing "The Last Dance," ESPN and Netflix's 10-part documentary series chronicling Jordan's final season with the Chicago Bulls.
"It's a dream story to tell for anyone who's a filmmaker or a sports fan," Hehir recently told theScore. "But even more so if you're both of those things, it's kind of like the holy grail."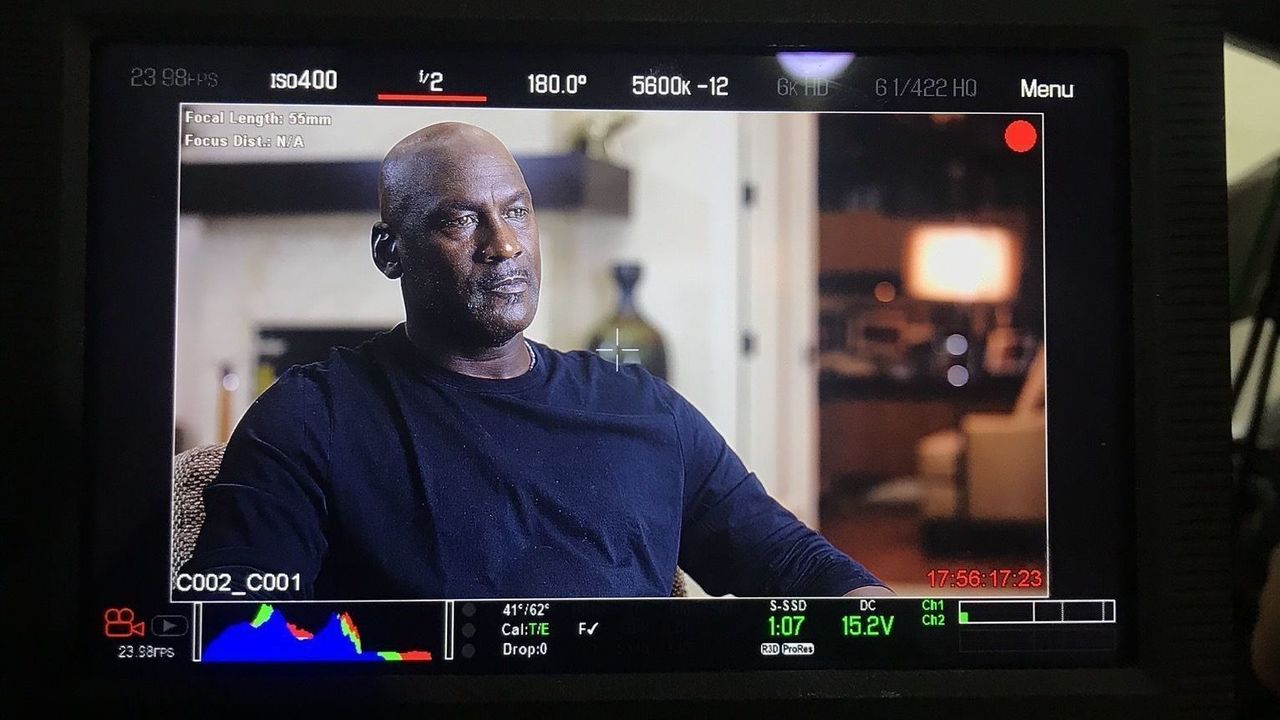 Hehir was given access to never-before-seen footage from the 1997-98 campaign as Chicago pursued its second three-peat of the Jordan era. For almost two decades, the footage was locked up in the league's library in Secaucus, New Jersey, and only to be used with Jordan's permission.
When His Airness finally agreed to do the documentary in 2016, Hehir wanted to understand why. He was diligent in his preparation for "The Last Dance," digging deep into the archives to better understand Jordan beyond the legend's unprecedented on-court success.
Hehir came across a 2013 feature on the Bulls icon that ESPN's Wright Thompson wrote. In it, Jordan struggles to believe he's 50 years old and well past his playing days. Through that story, Hehir realizes Jordan doesn't want to be portrayed as a relic, and he conveys that to the Hall of Famer during their initial meeting in September 2017.
"Michael respects hard work and he respects honesty," said Hehir, who also directed ESPN Films' "The Fab Five" and HBO's "Andre the Giant." "So my goal for that first meeting that I had with him was to demonstrate that I had done my homework, that I knew the story up and down, that I was interested in his feedback.
"I wasn't just there to tell him what we were going to do. I wanted his participation and I wanted him to be as enthusiastic about the project as I was, but also that there were going to be some difficult questions that I had to ask as a filmmaker."
From that point on, Hehir earned Jordan's trust. No topic was off-limits, with the two touching on virtually every aspect of Jordan's life during three separate sit-down interviews over a year and a half.
The two discussed the emotions tied to Jordan losing his father, James Sr., his brotherly bond with the late Kobe Bryant, and his thoughts on other members of the famed Bulls dynasty, among other topics. Hehir spoke in-depth with theScore about some of those chats.
Check out the conversation below (answers edited for length and clarity).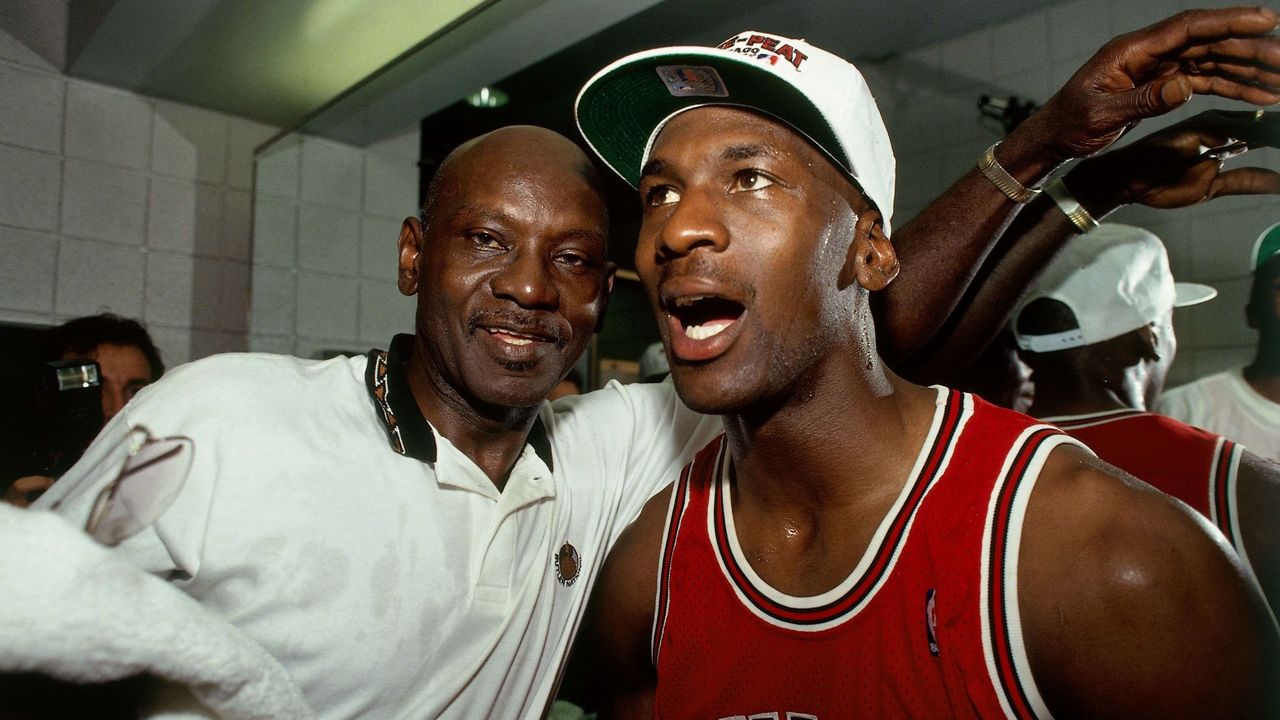 During this documentary, Jordan speaks about his late father. How emotional were those conversations?
Jason Hehir: I think it's so painful for him to discuss his father. He's very careful with his words. I'm sure he breaks down away from cameras. It would be natural to. I think when he's telling that story (of James' death), he's very deliberate in his telling of it and he just goes to another place. You can see he's just trying to grit and bear it, and get through the details so that he can finish talking about it.
One of the images that I couldn't get out of my head is Ahmad Rashad, who is one of his best friends, talking about driving to the memorial service and that Michael couldn't tie his tie in the limo on the way there.
This is a guy who has put on a suit and tie at that point tens of thousands of times and he was so emotional at that point that he couldn't even get his tie tied, and Ahmad had to tie the tie for him. ... It was a humanizing moment, and it's one of those images that I think are indelible to the telling of the story.
There are plenty of candid Jordan moments throughout the episodes. What did you learn about him off the court?
JH: I think there's a lot of sides to Michael, just as there's a lot of sides to all of us. I think that his humanity hopefully is slowly being revealed in this in that there are a lot of facets to his personality. He is a very fun guy. He wants to be around people. He's not one of these celebrities who wants to be up in a high castle and separated from everyone.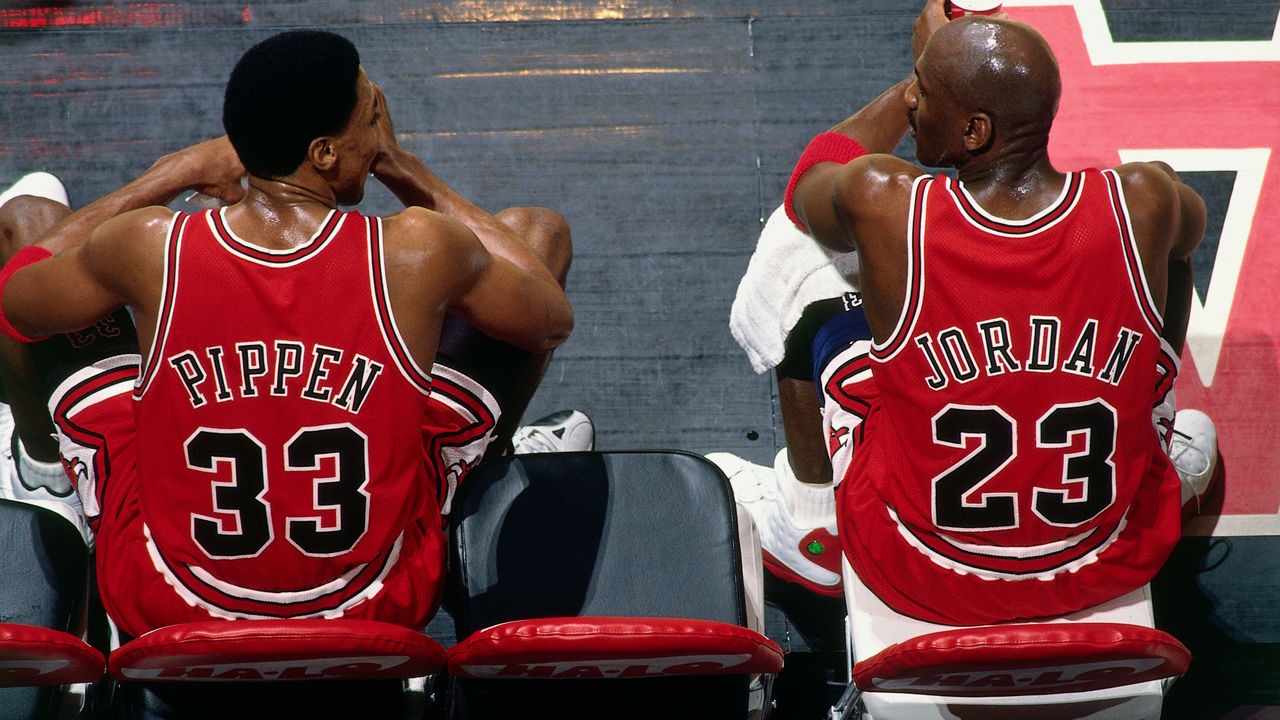 Knowing more about Jordan's personality, what made Scottie Pippen the perfect complement?
JH: Michael was a very intense teammate and I do think that on any successful team, you need a good cop and a bad cop. Michael was the guy where if he'd pass you the ball and you didn't hit a couple of open shots, he wasn't going to look your way anymore. He was going to drive you more via his intolerance of your mediocrity than via a pat on the back.
Scottie was the kind of guy who would go over and pat you on the back and say, "It's alright. Let's go work harder next time." He would pass you the ball until you make that shot. So it's two different kinds of leadership.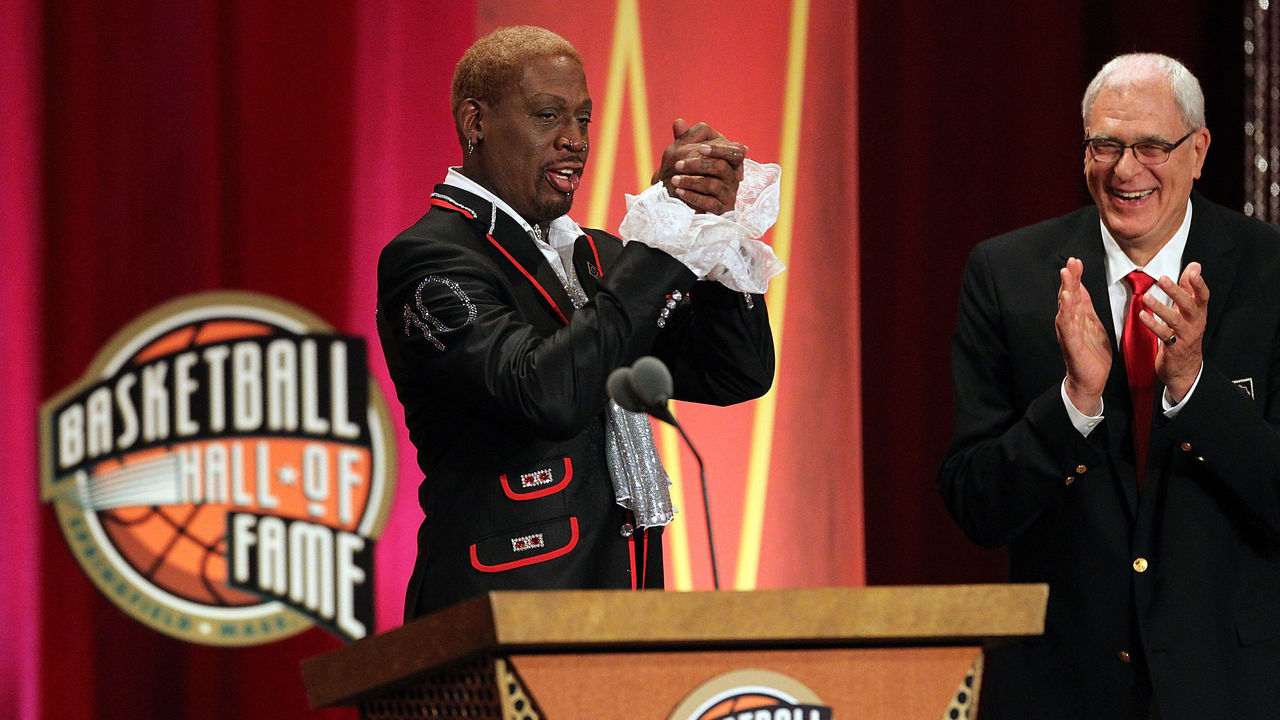 Phil Jackson successfully managed so many personalities during his head coaching career. How was he able to connect with an enigma in Dennis Rodman?
JH: (Phil's) such a fascinating character in that he came up in such a strict household. It was so strict that he rebelled because he was raised under Pentecostal ministers who literally prepared him every day for the rapture. He was supposed to be ready for God to come back down to Earth and to either banish him to hell or raise him to heaven. That's a big burden for a kid to carry. ... I think they both knew what it was like to be misunderstood.
Phil was a very empathetic guy and I think that he empathized with Dennis in a lot of ways. There's a picture in episode four of Dennis and Phil. Phil's got his arm around Dennis in the film room from behind. It might be my favorite picture of the entire series.
It says so much about Phil and Dennis' relationship. It's almost like Dennis is a six-year-old in that picture. ... I think Dennis needed a father figure and needed an authoritarian figure to keep him in line, and Phil was the perfect guy.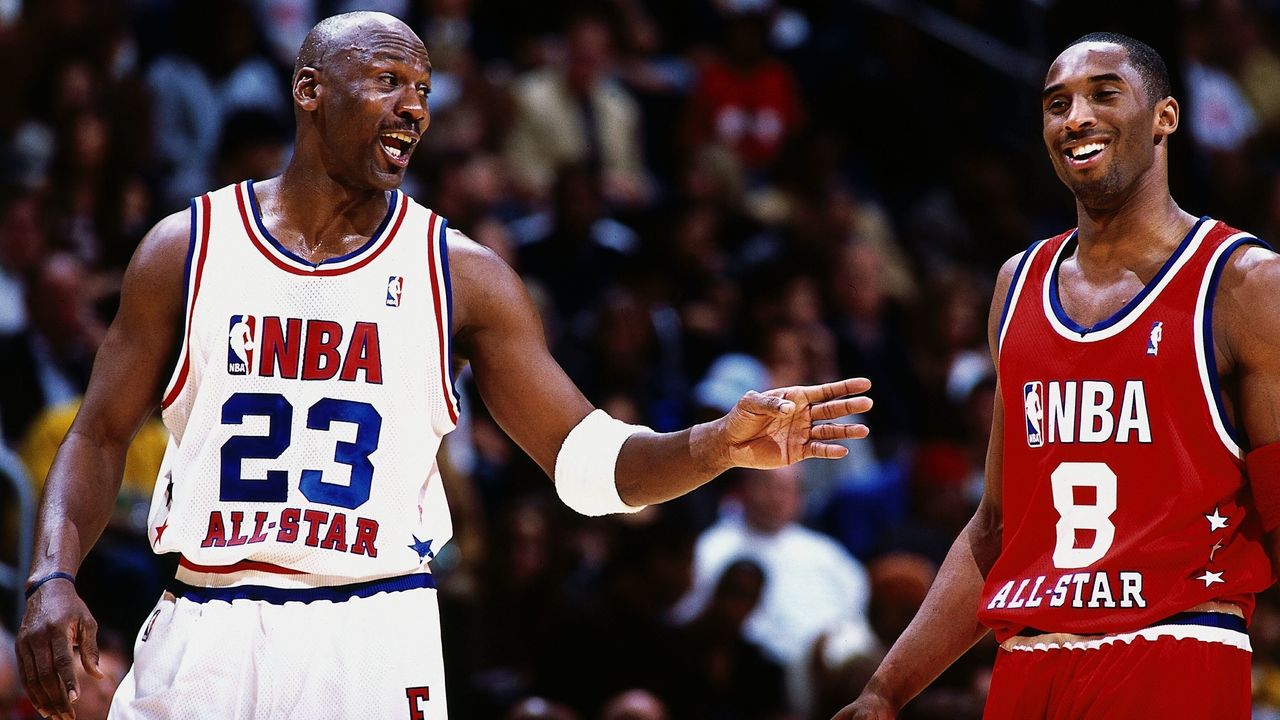 Most weren't aware of Jordan's close relationship with Kobe Bryant until he delivered that moving eulogy at Kobe's memorial service. Did you know then that they shared a special bond?
JH: I didn't realize they had the relationship that they had until we interviewed Kobe in July a few weeks after the birth of his daughter (Capri). And he told me that from the time he was a youngster in the league, he did seek out Michael's advice.
But then Michael took it a step further and gave him his number and said, "Anytime you need advice - on or off the floor - you can call me." ... (Kobe) said, "Michael is like the big brother that I never had. Without Michael Jordan, you don't get Kobe Bryant."
(Kobe) said that he's offended when people say, "You could beat (Jordan) one-on-one, or if you guys played one-on-one, you'd smoke him." And he always told people, "No, no, no. Fall back. This is not a guy that I'm going to talk that way about." ... And then for Michael to make the speech at Kobe's memorial service and from his perspective call him his little brother, it was just so poignant.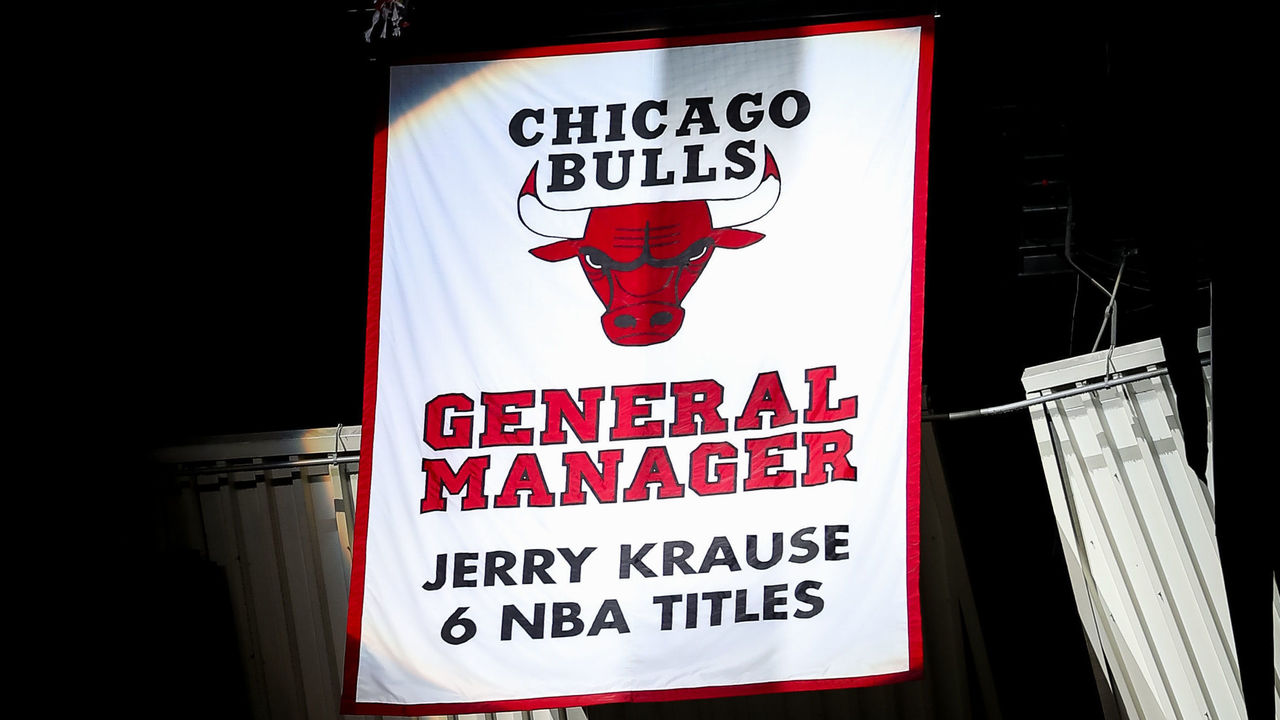 Jerry Krause was the architect of the Bulls' dynasty, but also responsible for its demise. Is there still a bit of resentment toward him from Jackson and the players for how it all ended?
JH: I think with some distance and perspective that a lot of that ice has thawed. I think that a lot of people respect the role that Jerry had. It's sad that he wanted so much credit back then and that it actually injured some of these relationships and jeopardized the future of the dynasty.
David Halberstam, (the author of "Playing for Keeps"), said it best: "Jerry deserved more credit than he got, but he wanted more credit than he deserved." And I thought that was the perfect way to say it because it was somewhere in the middle. If he had just had the humility to let the rings and trophies do the talking, then he eventually would've gotten the credit. He's getting it now.
Two new episodes of "The Last Dance" air Sundays at 9 p.m. ET in the U.S. on ESPN until May 17. The docuseries is also available internationally on Netflix the following morning at 3 a.m. ET.
Comments
✕
Q&A: 'The Last Dance' director talks Jordan's softer side, Kobe's bond with MJ
  Got something to say? Leave a comment below!