The No. 1 overall pick can fast-track a team's rebuild - or set it back even further.
In most years, the premier selection has been pretty obvious. In others, the team selecting first has had to trust its scouting, with no clear-cut top prospect emerging from the pack.
From worst to best, here are theScore's rankings of every No. 1 overall pick from the 2010s.
10. Anthony Bennett, Cleveland Cavaliers - 2013
Bennett was set up for failure the moment the Cavaliers selected him No. 1 overall. Projected by many to be a mid-to-late lottery pick, the UNLV product didn't even attend the NBA combine after undergoing surgery on his left rotator cuff. Despite the red flags, Cleveland took Bennett with the top selection.
The Canadian was already behind the eight ball, and the additional expectations that come with being a No. 1 overall pick didn't help. Bennett bounced around four teams in as many seasons before briefly heading to Europe. He's since returned to North America, putting up some respectable numbers in the G League, but his 2019-20 campaign came to a premature end after he suffered a knee injury during Houston Rockets training camp.
9. Markelle Fultz, Philadelphia 76ers - 2017
Fultz looked to be trending in the same direction as Bennett after shoulder injuries limited him to just 33 games across an uneventful first two NBA seasons. When he was on the court, his shot mechanics looked off, especially during free-throw attempts.
The 76ers essentially gave up on Fultz, dealing the Washington product to the Orlando Magic at last year's trade deadline before he was healthy enough for game action. But Fultz has found new life with his new club, recording 12.1 points on 47.3% shooting to go along with a team-high 5.2 assists per contest in 2019-20.
8. Zion Williamson, New Orleans Pelicans - 2019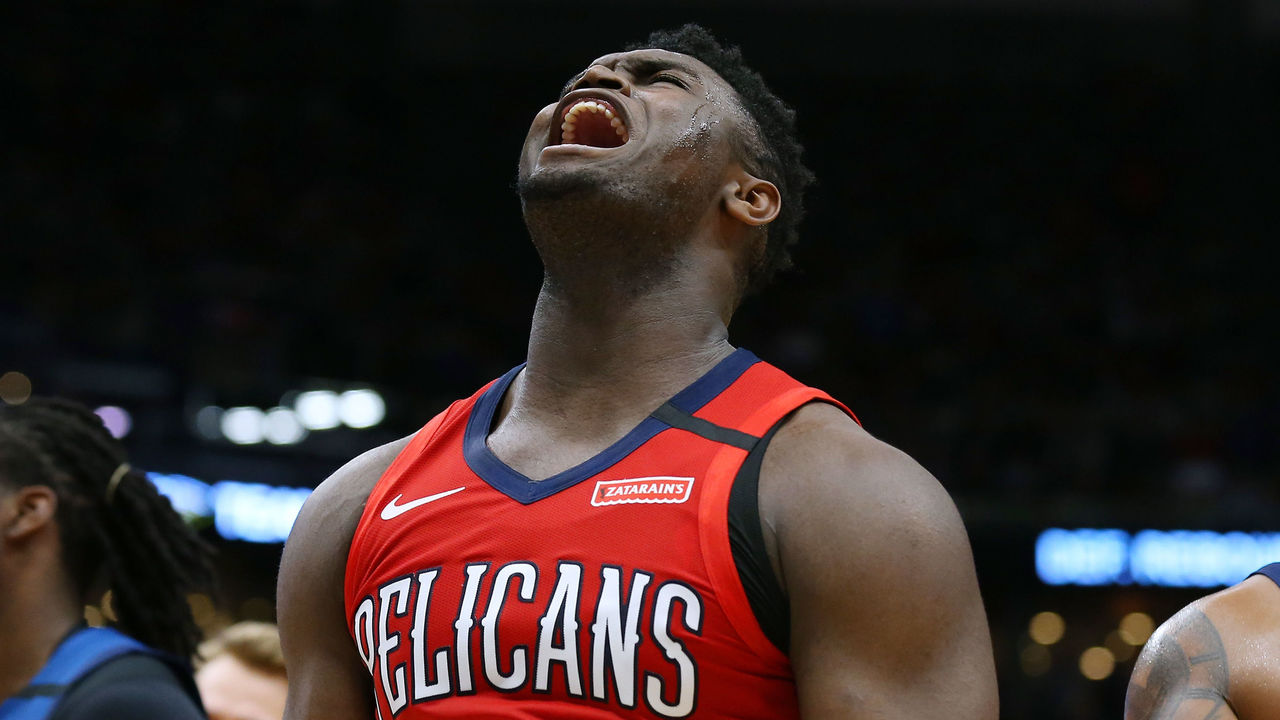 Williamson could very well be near the top of this list when all is said and done. From his jaw-dropping dunks to his dominant post play, Zion has been a force to be reckoned with through his first 19 games in the Association.
The Pelicans rookie has averaged 23.6 points, 6.8 boards, and 2.2 assists in just 29.7 minutes per contest this season, and he's already the first teenager in league history to register 10 consecutive 20-point outings. There has never been a prospect with Zion's combination of size, power, and speed - and he's just scratching the surface.
7. Andrew Wiggins, Cleveland Cavaliers - 2014
Six years into his NBA career, Wiggins remains an enigma. The 6-foot-7 wing was the centerpiece of the Kevin Love blockbuster, but he's yet to fulfill the two-way star potential the T-Wolves once saw in him. Wiggins' length and raw athleticism should've made him a solid defender at the minimum, yet far too often he's shown lapses in focus.
The 25-year-old has averaged 20-plus points in three separate seasons including 2019-20, though his ill-advised shot selection has kept him from making more than 45.9% of his field goals in any campaign. Wiggins had a promising start to the currently halted season, and the Golden State Warriors are hoping to unlock his strong performances on a consistent basis.
6. Deandre Ayton, Phoenix Suns - 2018
The Suns' decision to pass on Luka Doncic will forever haunt them, especially considering their bench boss at the time, Igor Kokoskov, coached the Slovenian wunderkind at EuroBasket 2017. Fortunately, Ayton's progression into a potential foundational piece has made that choice somewhat easier to digest.
Ayton has built on his solid rookie season, averaging 19 points on 54.8% shooting in 2019-20 while adding 12 boards and 1.7 blocks per contest. The Arizona product has excelled in both post-ups and pick-and-rolls, and even his defense has improved during his second NBA campaign. Opponents have shot 52.9% against Ayton on attempts within six feet of the rim this season, nearly 10% worse than they did the year prior.
5. Karl-Anthony Towns, Minnesota Timberwolves - 2015
Towns has proven to be more than a physical, bruising player in the post. Since Ryan Saunders took over as the Timberwolves' head coach in January 2019, the star center has enjoyed the freedom to let it fly from distance. Towns has shot 41.2% on a career-high 7.9 3-point attempts per game in 2019-20. Excluding heaves, he ranks in the 91st percentile among big men in 3-point percentage, according to Cleaning the Glass.
At age 24, Towns is already one of the best inside-out threats in the game. His progression on the defensive end will go a long way in helping Minnesota return to the playoffs.
4. Ben Simmons, Philadelphia 76ers - 2016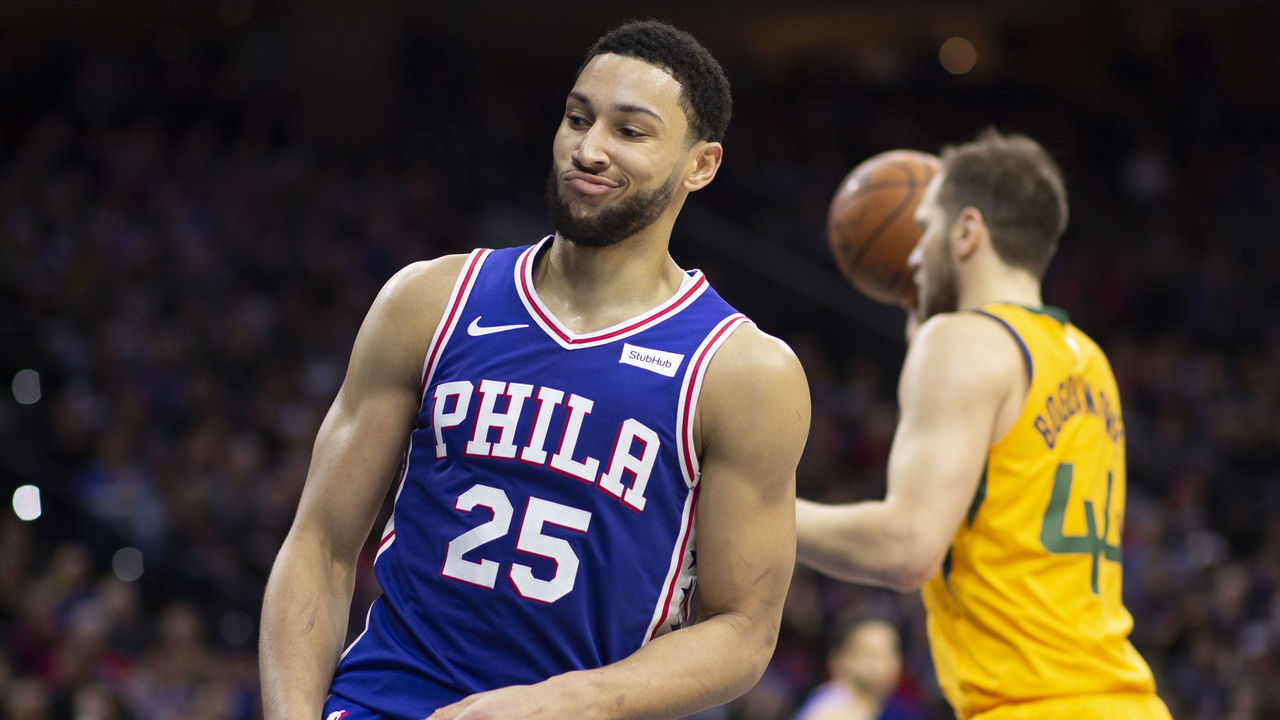 It can be easy to forget all of Simmons' strengths because of the attention and mockery around his jump shot. His 6-foot-10 frame, above-average rebounding, and elite court vision have earned him comparisons to Magic Johnson. And the Los Angeles Lakers great isn't the only Hall of Famer with whom Simmons has been associated.
During his 2017-18 Rookie of the Year campaign, Simmons joined the legendary Oscar Robertson as the only other player in league history to record at least 1,200 points, 600 assists, and 600 rebounds in his first NBA season. Simmons has been equally versatile defensively, guarding multiple positions with his 7-foot wingspan. He leads the Association with 2.1 steals per contest in 2019-20.
3. John Wall, Washington Wizards - 2010
It's been more than a year since Wall last suited up for an NBA game. But before injuries struck the talented floor general, he was one of the top players at his position.
Wall earned four straight All-Star nods from 2013-17 and finished each of those seasons ranked top three in total assists - including a league-leading 721 in 2013-14. The Kentucky product also made the NBA All-Defensive second team and All-NBA third team during that span.
Wall further elevated his game in the postseason, specifically in 2016-17, when he averaged 27.2 points and 10.3 dimes to bring the Wizards within one win of the Eastern Conference finals.
2. Kyrie Irving, Cleveland Cavaliers - 2011
Love him or hate him, Irving is must-watch basketball. From his killer crossovers to his explosiveness off the bounce, the now-Brooklyn Nets star knows how to put on a show.
Irving's electrifying play continued during his injury-shortened debut season in Brooklyn. He averaged a career-high 27.4 points on 47.8% shooting while connecting at a 39.4% clip from deep. Time and again, Irving single-handedly took over games in 2019-20, scoring 30-plus points in seven of 20 appearances while averaging 5.4 points per contest in clutch situations.
One could argue Irving deserves the top spot on this list based on his accolades. He's a six-time All-Star, earned All-NBA honors twice, and hit one of the biggest shots in Finals history to help the Cavaliers win their first NBA title.
1. Anthony Davis, New Orleans Hornets - 2012
Before Zion, Davis was the most highly anticipated NBA prospect since LeBron James. He entered the draft having set the Division I freshman single-season record for blocks and had won the John R. Wooden Award as the nation's top male college player after leading Kentucky to a national championship.
It's safe to say Davis has lived up to the hype and more. He's a seven-time All-Star, three-time All-NBA first-team selection, three-time NBA All-Defensive member, and has finished top five in MVP voting twice. Davis has averaged at least 20 points, 10 boards, and two blocks in six of his first eight NBA campaigns, which means he's halfway to matching Shaquille O'Neal and Hakeem Olajuwon, both of whom accomplished the feat in a record 12 seasons.
Davis is the best two-way big man in the game. His guard-like quickness and ball-handling skills can be traced back to his high school days when he played the position before a massive growth spurt. The native of Chicago is a devastating finisher in the pick-and-roll and he's shooting and drilling more 3-pointers than ever. Davis is a lock for the Hall of Fame and has a chance to add some rings to his resume if he and James remain with the Lakers long term.