The NBA season is suspended indefinitely due to the COVID-19 outbreak, and while the league hopes it will eventually be able to resume and conclude the 2019-20 campaign, that's far from a foregone conclusion. This week, we're looking at teams that stand to lose the most in the event of a canceled season.
One could argue the Los Angeles Lakers are built to last.
Assuming Anthony Davis re-signs with the one team that was always his preferred landing spot, he'll be rejoining a Lakers squad with LeBron James, Danny Green, Kyle Kuzma, JaVale McGee, and Alex Caruso still under contract, with Avery Bradley, Kentavious Caldwell-Pope, and Rajon Rondo owning player options.
The core of a James-led team that was on pace for 63 wins before the season was suspended will almost surely return intact, and yet other than Milwaukee, no fan base should be as heartbroken about potentially losing the remainder of this season as Lakers fans.
That harsh reality begins and ends with James.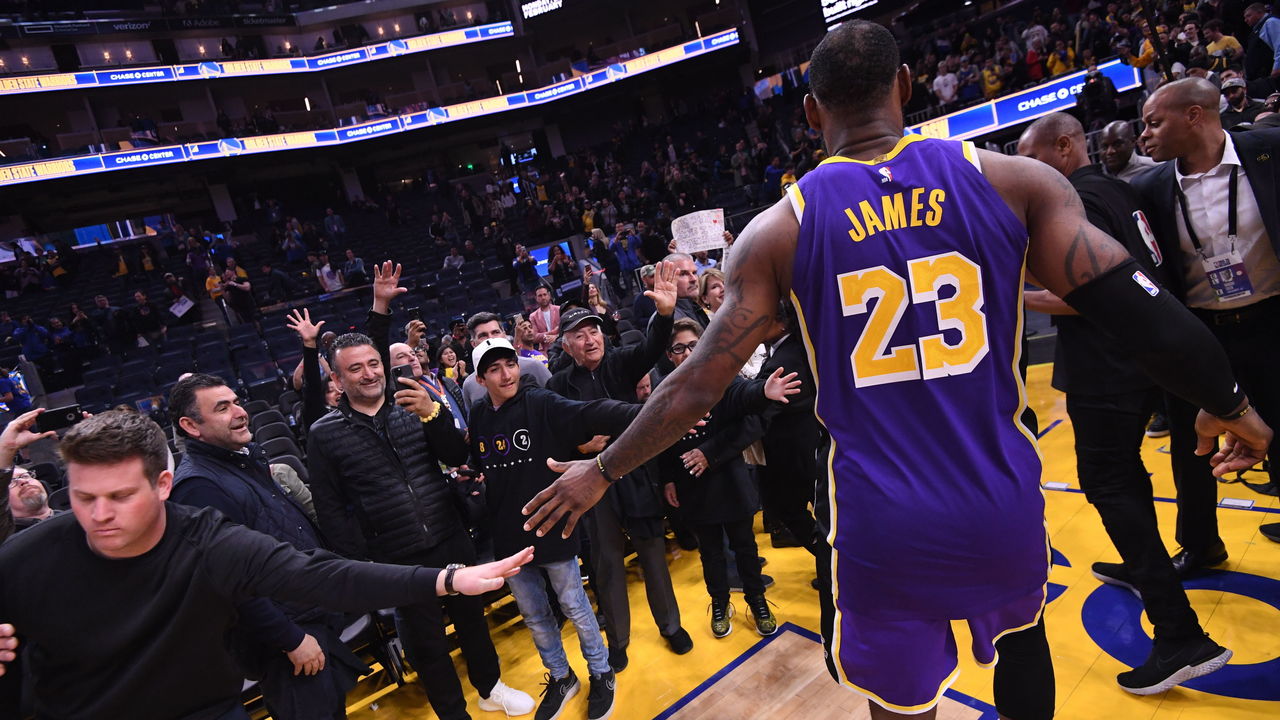 Over the course of 17 indescribable seasons, James has reminded us time and time again to never count him out, and that's not what this piece aims to do. It merely aims to deal with reality.
You've heard it spelled out before, but it continues to be worth repeating: James will turn 36 during the 2020-21 season. He has more than 58,000 NBA minutes under his belt between the regular season and playoffs. The fact he was once again in the MVP debate right before the season was suspended is a testament to his age-defying greatness.
LeBron averaged a league-leading and career-high 10.6 assists to go along with 25.7 points and 7.9 rebounds through 60 games and was playing the best and most engaged defense since his days in Miami.
As great as Davis has been for both James' game and the Lakers as a whole, James' all-around impact is still the driving force. When James is on the court, the Lakers' net rating (+10.3 points per 100 possessions) rivals that of the near-historically dominant Bucks (+10.7). When he sits, the Lakers boast a net rating (-1.4) that would slot the team in 18th, just behind the Magic.
Pondering how much longer James can be this good isn't taking him for granted. No, taking his greatness for granted would be to assume that LeBron can lose the final portion of a season without considering how many more he has left in him.
And that's where things get sobering.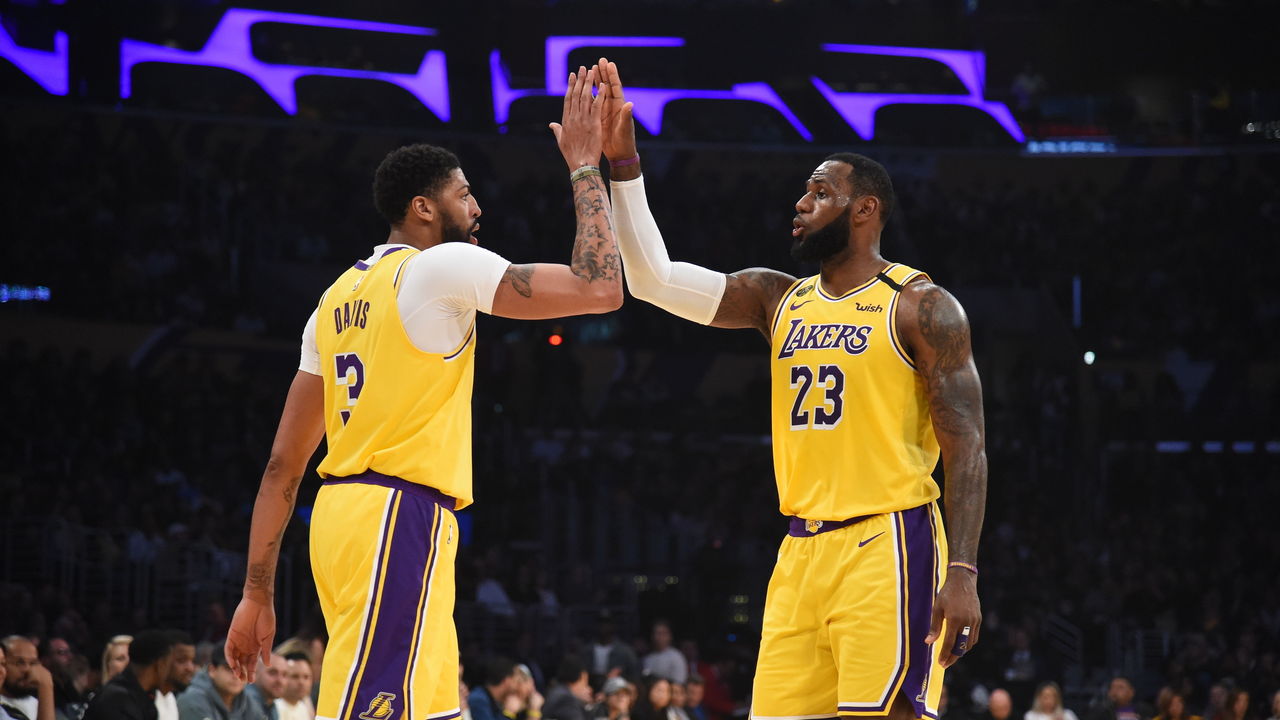 Even if James has a few years of MVP-caliber play left in the tank, would it not still be heartbreaking that one of those years may have come to an end without him being able to challenge Giannis Antetokounmpo for what might've been his fifth Maurice Podoloff Trophy?
Even if his championship window remains open a few more years, is it not still heartbreaking that LeBron - already two years removed from his last postseason appearance - might lose the chance to author another playoff masterpiece this spring?
The Bucks and rival Clippers would've been worthy adversaries come May and June, but it just felt like things were falling into place for another coronation of King James, and assuming things will simply remain this way come next season would be naive.
As James, and anyone else who's won a championship know all too well, so much has to break right over the course of a season for your team to be in a position to triumph when it's all said and done. Who's to say injury, a bad bounce here, or an unfortunate break there, won't derail L.A.'s season next year? Who's to say the Warriors - buoyed by the healthy reunion of Klay Thompson and Steph Curry - won't have something to say atop a more crowded Western Conference when play resumes next season?
There are just too many variables to assume the Lakers will be back in the driver's seat a year from now, and too many miles on James' body to assume he can do this forever.
Though James has proven his most formidable foe yet, Father Time remains undefeated, and a potentially canceled season when James and his Lakers were playing at such a high level seems like a round for the bad guy in that clash of titans.