The trio of Zion Williamson, Ja Morant, and RJ Barrett have dominated the headlines surrounding this year's rookie class, but there are plenty of names outside of the NBA draft lottery who could make some noise.
As Draymond Green and Nikola Jokic have proven, you don't need to be a high draft pick to succeed in the league.
Here are five under-the-radar players who are set to make an impact in their first NBA season.
Matisse Thybulle, 76ers
Thybulle was college basketball's Defensive Player of the Year in 2019 and could quickly crack the Philadelphia 76ers' rotation if he continues to wreak havoc on opponents. The 22-year-old is nicknamed the "Disruptor," as he's a nuisance for his counterparts with his 7-foot wingspan and defensive intensity. Thybulle shows great anticipation when reading passing lanes and timing shot contests.
The 6-foot-5 guard averaged 3.5 steals and 2.3 blocks this past campaign to become just the third player in the last 20 years to average at least two blocks and two steals per contest in a single collegiate season. Thybulle's offensive game remains a work in progress, but he did knock down 39.3% of his 3-point attempts during summer league play.
Philadelphia finished 23rd in the NBA with 15.3 points allowed per contest off turnovers last season and injecting Thybulle's lockdown defense should help the Sixers improve on that mark.
Dylan Windler, Cavaliers
Windler was one of the nation's best pure scorers last season and rode that strong senior year into the first round at the draft. He averaged 21.3 points on 54% shooting - including a 42.9% mark on 7.1 triples attempted per game. The 23-year-old also added to his production via the charity stripe, averaging 4.2 free-throw attempts. With his quick shot release and 6-foot-10 wingspan, Windler has the makings of a 3-and-D player at the next level.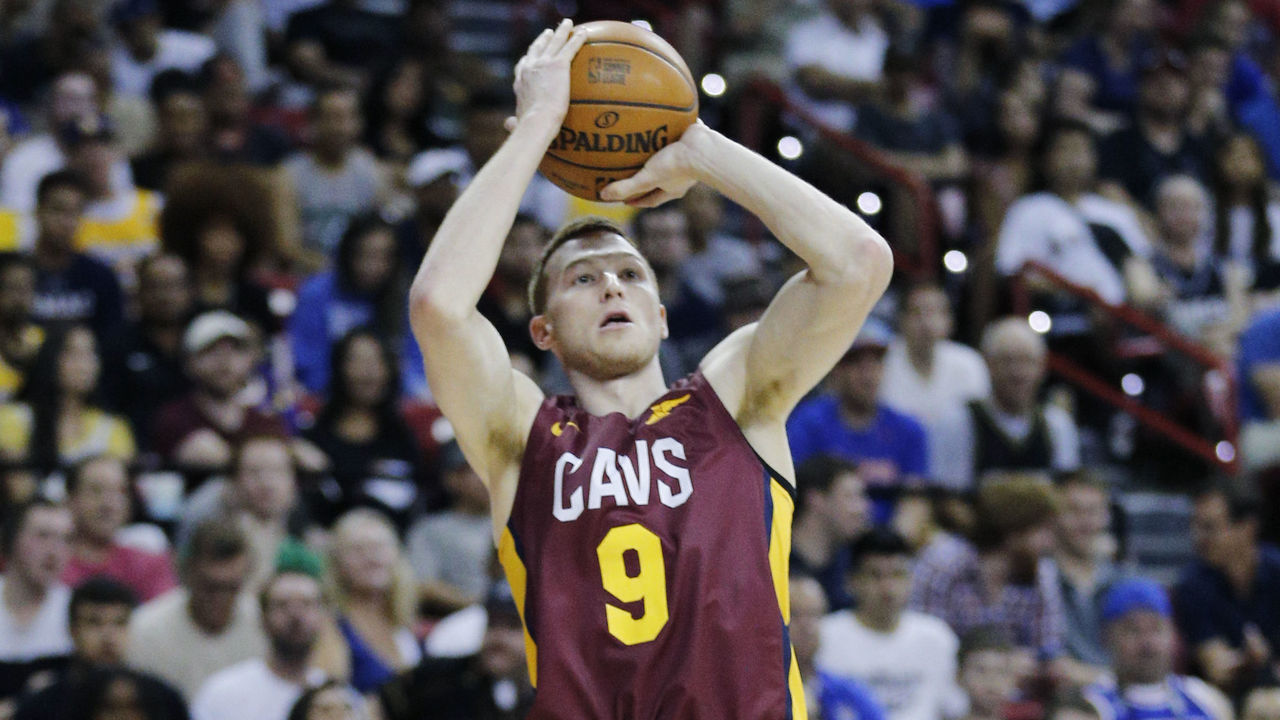 Windler's presence on the glass didn't go unnoticed either. The 6-foot-8 forward was the top rebounder in the Ohio Valley Conference in each of the last two seasons and notched 18 double-doubles in 33 games during the 2018-19 campaign. A left leg injury will sideline Windler to begin the season, but his return should boost a Cleveland Cavaliers squad that finished tied for 20th in 3-pointers made per game and 26th in total boards per contest.
Darius Bazley, Thunder
Bazley is perhaps the most intriguing prospect from this year's draft class. The former five-star prospect and All-American was set to join Syracuse for the 2018-19 campaign but instead decommitted to train for the NBA. Bazley hadn't played competitive basketball in a year leading up to summer league, and it showed. He posted 4.8 points, 4.5 boards, and 1.3 blocks in just under 22 minutes across four appearances for the Oklahoma City Thunder.
However, the 19-year-old's raw tools leave plenty of reason for optimism. Bazley has a 7-foot wingspan and the athleticism needed to guard multiple positions. The 23rd overall pick can also finish above the rim and is a willing playmaker with excellent court vision.
With Chris Paul and Shai Gilgeous-Alexander on the roster, Oklahoma City has two solid pick-and-roll ball-handlers to pair with an effective roll man in Bazley. The 6-foot-9 wing should have a solid opportunity to grow, with the Thunder entering a rebuild.
Bruno Fernando, Hawks
The Atlanta Hawks have managed to build a nice, young nucleus. Fernando was initially drafted No. 34 by the 76ers in June before being traded a couple of weeks later. The 6-foot-10 center is a physical specimen with the athleticism and strength to man the middle for years to come. He has a 7-foot-3 wingspan and proved to be quite the obstacle for opponents in the paint, posting almost two blocks per game last season.
Fernando boasts a tremendous motor and is a truckload to handle on the glass. He was a double-double machine during his sophomore year, finishing tied for second in the nation with 22 across 34 appearances during the 2018-19 campaign.
The Maryland product can also get out in transition and fits an Atlanta squad that likes to play at a high tempo. With Alex Len and Damian Jones being the only traditional centers on the roster, Fernando has a chance to be the Hawks' long-term solution at the five-spot.
Mfiondu Kabengele, Clippers
It's not often that a rookie immediately contributes to a title-contending team, but Kabengele has the chance to do so with the Los Angeles Clippers. With Paul George coming off two offseason shoulder surgeries and Kawhi Leonard possibly under load management, there should be more playing time available for the Canadian.
Even when both superstars suit up, Kabengele could still climb into Doc Rivers' rotation with his rebounding and shot-blocking. The 22-year-old seems to have taken after his Hall of Fame uncle - Dikembe Mutombo - posting an 8.3 block percentage (fifth in the ACC) and 1.5 blocks per game with Florida State last season.
Los Angeles lacks a rim-protecting presence and neither of its key big men - Ivica Zubac and Montrezl Harrell - has exceeded 26 minutes per game in a season. JaMychal Green will also see some spot duty at the five in small-ball lineups but is by no means a traditional center.
Kabengele gives the Clippers a combination of their strongest traits. Similar to Harrell, he's an energizer on the glass; like Zubac, he boasts a 7-foot plus wingspan; and like Green, he can stretch the floor. Kabengele will begin the campaign behind all three on the depth chart, but don't be surprised if he eventually finds his way onto the floor during crunch time.