The Golden State Warriors' slump reached peak weirdness against the Portland Trail Blazers on Thursday night.
It was a game the Blazers won despite shooting 36 percent from the field - where the greatest shooting team of all time went 13-of-44 from 3-point range and 6-of-15 from the free-throw line. A game in which the Warriors trailed by double digits with three minutes left but still managed to force overtime. A game in which Steph Curry clanked a handful of open threes but splashed in a 35-foot inbounds pass at the end of regulation. A game in which Klay Thompson shot like Draymond Green and Green wound up hitting a go-ahead 3-ball in overtime. A game in which Curry barfed away the ball with a two-point lead and under 15 seconds to play and Kevin Durant missed a clean 12-footer at the buzzer after Damian Lillard had given Portland the lead.
Most significantly, it was sort of a microcosm of this weird Warriors season. The two-time defending champs have shot themselves in the foot at seemingly every opportunity, only to remind everyone they have enough talent to overcome their self-inflicted wounds, before subsequently inflicting more damage.
They started the year full of joy and verve. Curry established himself as an MVP front-runner while threatening to shatter his own 3-point record, Durant casually posted a 25-point fourth quarter against a team that's ostensibly recruiting him, Thompson hit 14 threes in one contest to break Curry's single-game mark, and even role players like Alfonzo McKinnie and Quinn Cook stepped up in big moments. They had people suggesting they could break their own regular-season record and win 74 games.
Then, the strangeness began. Curry got hurt, Green and Durant had a public blowup, Thompson went into a profound shooting funk, Green's worsened, the depth pieces faded, and the defense showed cracks. Even Curry's return hasn't cured their ills.
They've already lost four home games by 20 or more points, and two of those losses came in the last two-odd weeks with the Warriors virtually at full strength. One was against a Kawhi Leonard-less Raptors team on the second night of a back-to-back, the other against a Lakers team that lost LeBron James to injury midway through the third quarter. After Thursday's loss, the Warriors are a pedestrian (by their standards) 23-13, with the league's 14th-ranked defense and only its seventh-best net rating. So, what gives? And does any of this actually matter?
The trials and tribulations of Dray and Klay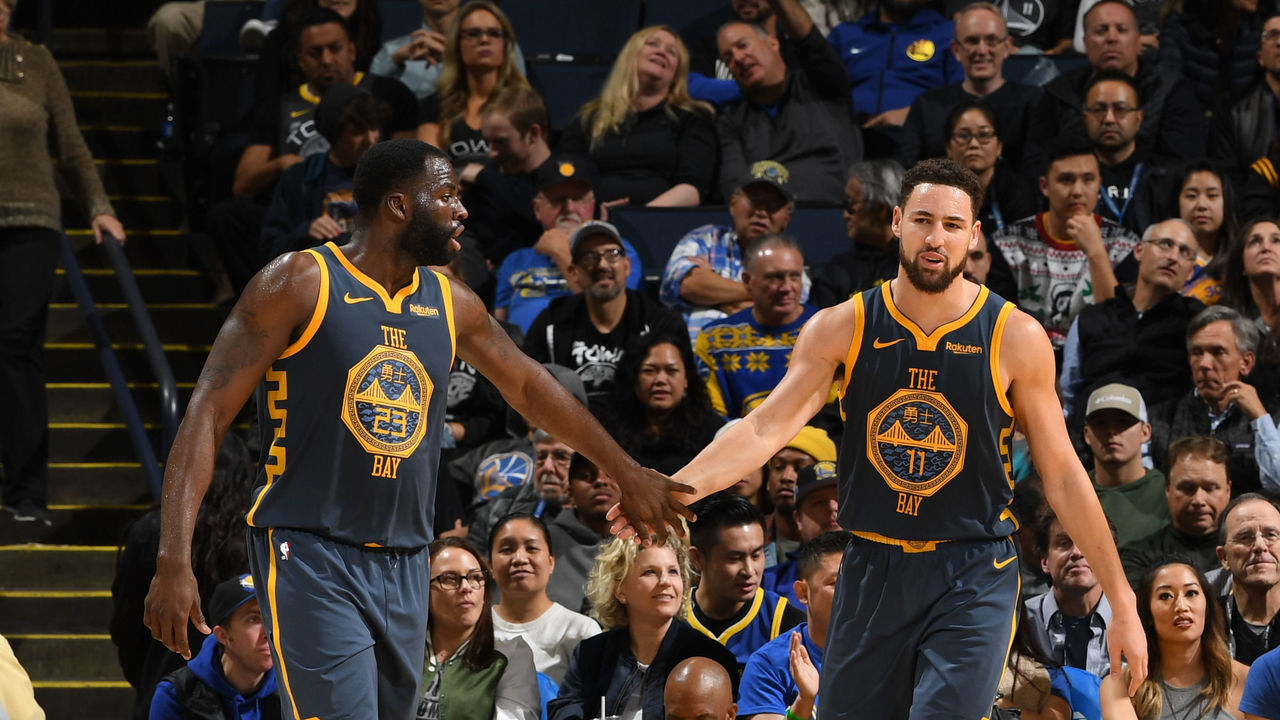 A pair of significant cold spells have conspired to hamstring Golden State's offense in recent weeks. Yes, the Warriors still rank second in the NBA in offensive efficiency, but over their past 10 games they rank 23rd, which just looks wrong.
That has a lot to do with the fact two of their four best players have forgotten how to shoot the basketball. Thompson, a career 41.6-percent 3-point shooter who's never dipped below 40 percent in any of his seven completed seasons to date, is at 33.3 percent from deep, including 28.1 percent over the past 10. Green, who has never been a natural shooter but has been consistently passable (32.4 percent for his career, topped out at 38.8 percent in 2015-16), is at 22.6 percent, and in recent games has simply stopped even looking at the rim when he catches the ball behind the arc.
Thompson's slump is more mystifying - this is a dude who's earned the nickname "The Metronome" for his near-robotic consistency over the years - which makes it simultaneously more and less worrisome. On the one hand, you simply can't expect him to keep shooting this poorly, and even if he does, he's going to continue to let it fly, and defenses will continue to treat him like the terror-inducing flamethrower he's always been. On the other hand, if his struggles do persist, the entire shape of the Warriors' offense changes. And right now, he's hurting more than he's helping while trying to force himself back into a rhythm by any means necessary, which often involves abandoning any notion of selectivity:
Green's inability to shoot or draw defensive attention is a more familiar problem for the Warriors, and easier to scheme their way out of, but it's also never been this bad before. Thompson could miss every 3-pointer he takes for the rest of the season and defenses wouldn't cheat off of him the way they're doing with Green right now. Green's defender will just drop deep into the paint to divert cutters and bump rollers and stymie drives, and they'll dare Green to beat them from outside. Lately, he's been resolutely unwilling to even try, and it's killing the Warriors' offensive momentum.
Compound that with the fact Green hasn't been nearly as effective or assertive as a rim-runner and is finishing poorly around the basket, and he has the Warriors playing 4-on-5 a lot of the time.
As he said after his team's Christmas Day loss to the Lakers, "I kind of f-----our whole offense up, and it messed up the whole flow of the game."
A retrograde shot profile
The Warriors' odd shot mix has been a season-long curiosity (their offense has still been too successful to call it a "concern"). This was once the team that bludgeoned the league with math and stood as the idealized version of analytically sound basketball principles. Now, they take more shots from the least efficient spots on the floor than nearly any team. Back in 2015-16, they led the league in 3-point attempt rate, ranked 14th in percentage of shots attempted at the rim, and 29th in mid-range attempt rate, per Cleaning the Glass. This year, they're 13th in 3-point attempt rate, 29th in at-rim attempt rate, and third in mid-range attempt rate.
Of course, Golden State is still exceptional at shooting those mid-range jumpers, so they don't qualify as "bad shots." The Warriors would tell you they aren't about hunting specific shots so much as they're about standing by their base principles of cutting and passing and then exploiting whatever advantage the defense cedes to them. Still, whether or not their ethos has changed, the shift in their offensive process, particularly in relation to the changing league around them, has been a bit jarring.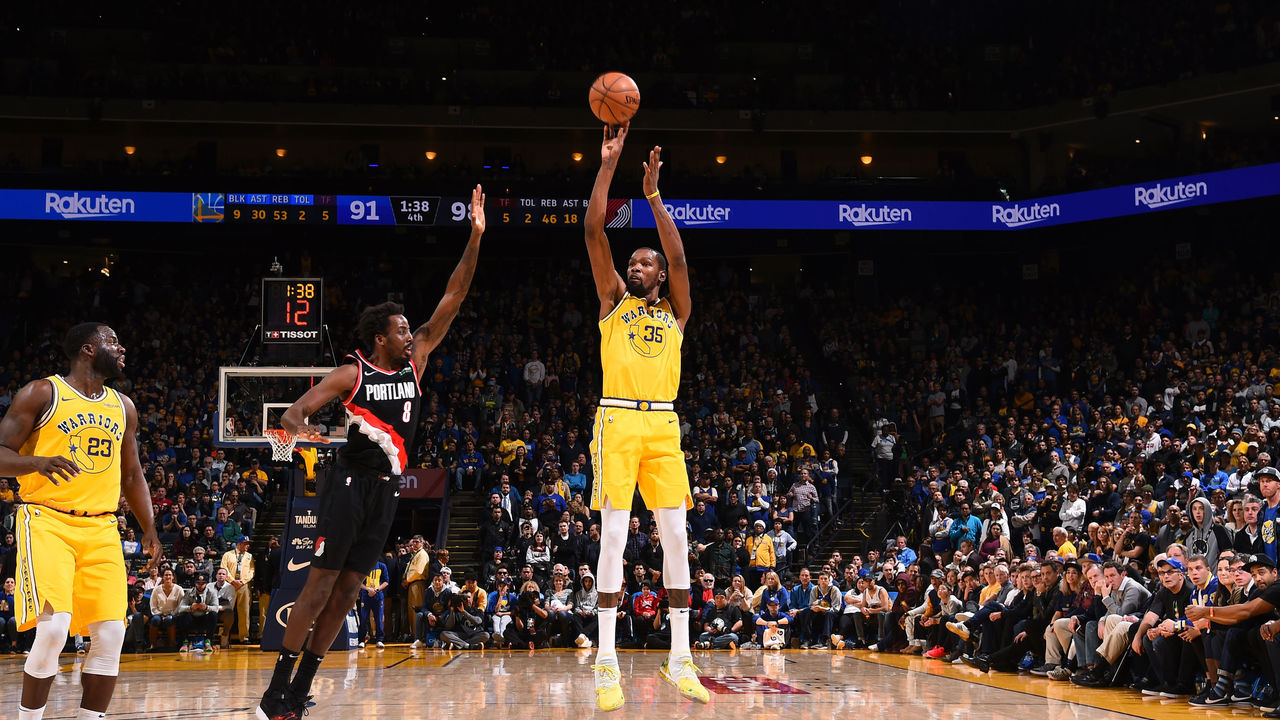 The Warriors still get by on talent. Their shooting ability remains unassailable, even if it's concentrated with a few guys at the top of their roster. They rank fourth in the league with a 37.6-percent mark from deep despite being one of the worst teams at creating 3-point looks deemed to be "wide open" by NBA.com. But their opponents now regularly get higher efficiency looks while also winning the possession battle; they attempt more threes than the Warriors, more shots at the rim, and more free throws while grabbing a higher share of offensive rebounds and committing fewer turnovers.
Their shot profile is largely a function of defenses zoning up lesser threats and keying in on the select group of Warriors who can light it up from deep. Those Warriors - Durant and Thompson, in particular - now get run off the arc, and then frequently pull up from mid-range rather than continuing to the basket or looking for a kick-out pass. The Warriors rank dead last in the NBA in drives, and teams will happily sell out to take away the 3-point line when there's little risk of a rim-run.
The Warriors of this era have always been among the league leaders in off-the-dribble 3-pointers, but they've typically been middle-of-the-pack in pull-up jumpers overall. This season, their rate of pull-up threes has dipped while their rate of pull-up twos has skyrocketed. Accordingly, their assist rate is the lowest it's been in the Steve Kerr era (which is an admittedly high bar). If this were a less talented team, we might call their offense outmoded.
The defensive downturn
At their best, the Warriors have won as much with their defense as with their offense. They've been a whirring, switching, talking, rotate-on-a-string terror ever since Green's emergence back in 2014. But, again, they're barely above average in defensive efficiency this season, and they've been increasingly prone to mental lapses and miscommunication. They can't protect the rim at all and own the league's fourth-worst defensive field-goal percentage in the restricted area, per NBA.com.
They've become a bit like the second LeBron-era Cavaliers, who were routinely apathetic (and often flat-out atrocious) on defense, but always managed to find a new gear in the playoffs. These Warriors will surely do the same. Green, Durant, and Andre Iguodala will all dial it up. Those miscommunications will suddenly become few and far between. But can we expect them to crank it up to the level to which we've grown accustomed?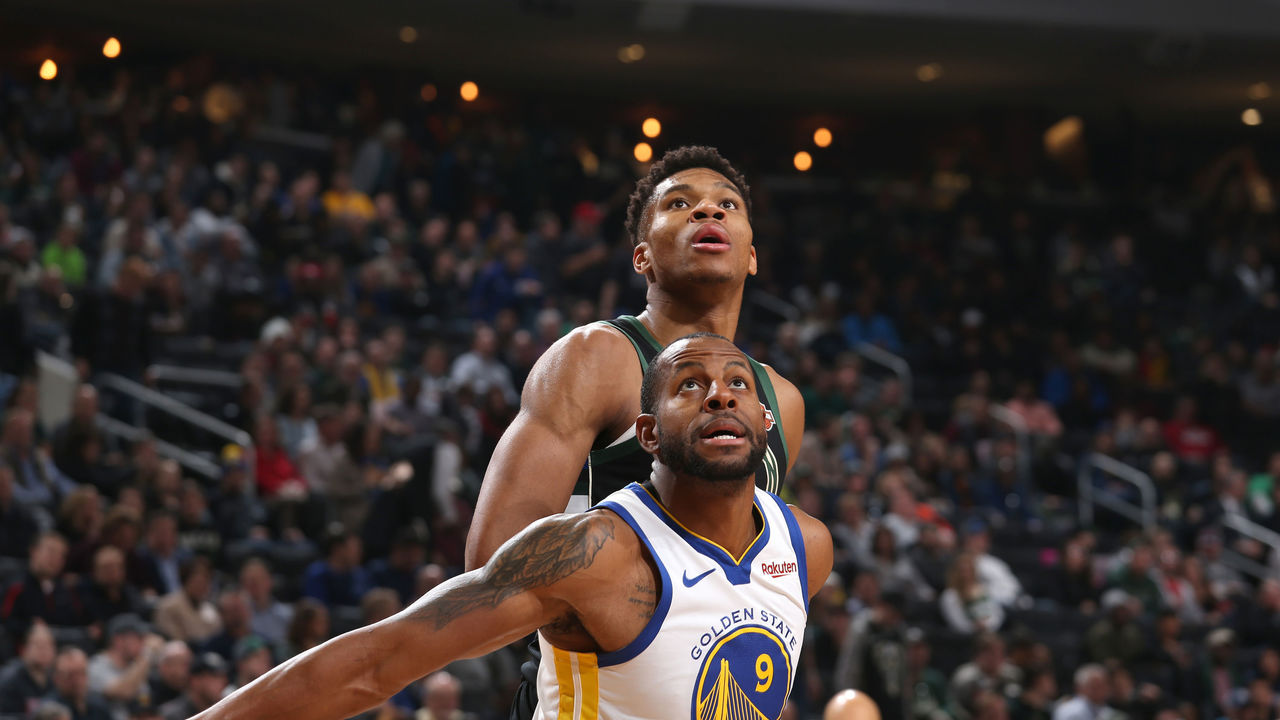 This roster has aged and thinned out. The Warriors don't pressure the ball or force turnovers like they used to. Kerr has increasingly little trust in the traditional bigs on his roster, and Green's offensive struggles mean their small-ball lineups can no longer expect to just play opposing bigs off the floor. Instead, those bigs are having their revenge against Golden State and its mushy interior D, as Jusuf Nurkic did Thursday night. DeMarcus Cousins' return may help shore up the middle, but it could also make them more vulnerable in the pick-and-roll.
Ratcheting up the compete level can only make up for so much. The Warriors can still be an above-average defensive outfit, but it's no certainty they can still be elite. That's why their offensive issues - first-world as those problems may be - are notable. Their margin for error is not what it was.
Does it matter?
At last, we come to the big question: How much should we really be reading into these struggles? The Warriors sleepwalked through a lot of the regular season last year but were absorbing routine blowouts by April. They lost the last game of the season by 40 freaking points. Every single one of these indicators was trending in the wrong direction then, too. They looked worn down and beatable.
Now, as then, the Warriors should still be considered title favorites. Perhaps overwhelmingly so. It is still too difficult to imagine any team overcoming Golden State's embarrassment of top-end talent. Cousins coming back could help them in a bunch of ways, from his ability to bang with the bigs who are currently hurting the Warriors inside, to his willingness to step into the open threes Green is currently passing up. Thompson's shooting should come around. Their rotation will tighten. And in the most pressing postseason moments, Kerr can always just spam Durant-Curry pick-and-rolls and let defenses decide which poison to die by.
But we shouldn't act like the process does not or will not matter. Because it actually did matter last year, despite the revisionist history that went on after the Warriors swept a lousy Cavs team in the Finals and made everyone forget how close they'd come to getting bounced by the Rockets in the conference finals. The Rockets were easily the less talented team in that series, but their math advantage and game plan execution still almost swung it in their favor.
Of course, people will remember Houston clanking 27 straight threes in Game 7 and consider the Rockets' strategy their own undoing, but that would be the wrong takeaway. The fact is, it took a historic, cataclysmic shooting slump to help the Warriors survive an opponent playing without its second-best player in Chris Paul. Their championship may have ultimately seemed like a foregone conclusion, but it wasn't, and it isn't this year, either.
Other teams have spent five years trying to figure out how to beat them. A blueprint exists. And for the first time in a while, it feels like belief does, too.