Rockets' Anderson: I'll stand 'almost out of bounds' if Kawhi guards me
Troy Taormina-USA TODAY Sports / Action Images
In theory, the second-round series between the Houston Rockets and San Antonio Spurs promised a matchup that pitted James Harden's offense against Kawhi Leonard's defense. It didn't quite turn out that way in Monday night's Game 1.
Leonard ended up spending a bunch of time guarding Rockets stretch forward Ryan Anderson. The strategy was sensible; by presenting the possibility of Leonard switching onto Harden, the Spurs could deter the Rockets from running what is a pretty deadly Harden-Anderson pick-and-pop.
It worked in one sense: the Rockets generally avoided using Anderson as a screener when Leonard guarded him. But the Rockets still managed to neutralize Leonard's defensive impact, by parking Anderson as far away from the central action as they could get away with. Here he is, barely in frame, camped out about 10 feet behind the arc.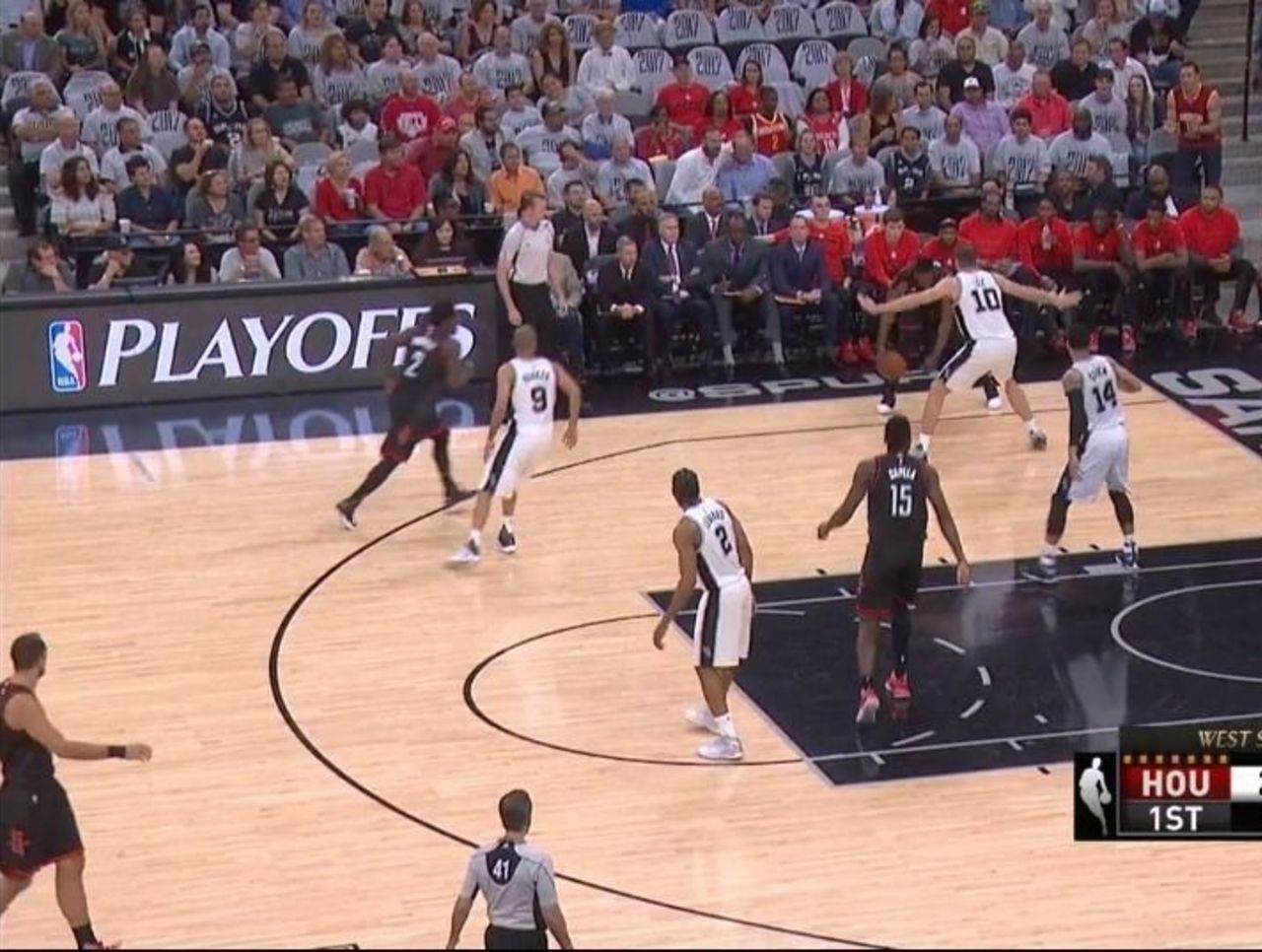 Here he is again, spotting up in the same area on the opposite wing.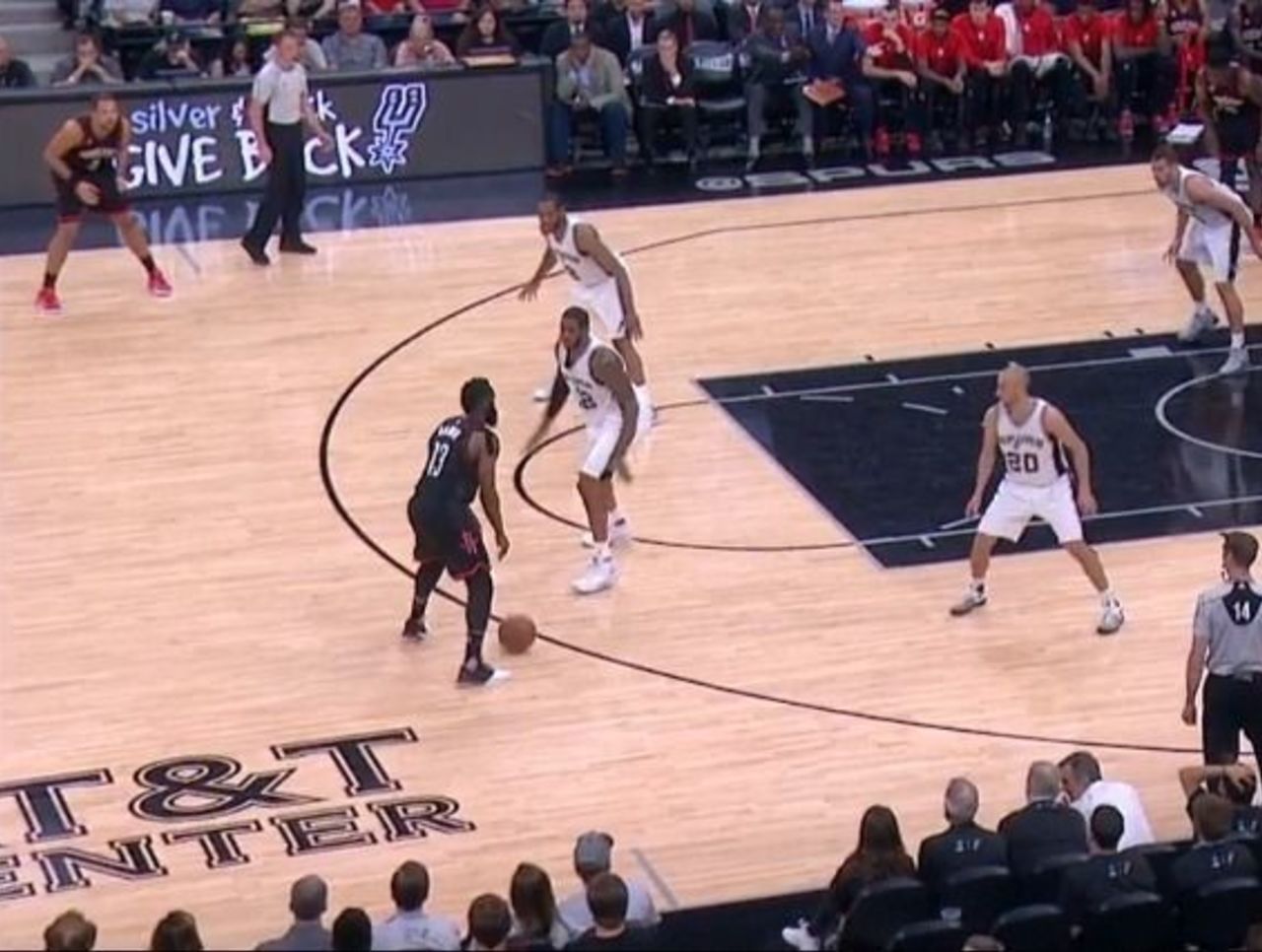 This allowed Harden to go to work in space - often (as on the two possessions pictured) against the Spurs' overmatched bigs - and get into the paint at will.
Anderson told reporters he's prepared to take the tactic to a new extreme if the Spurs try sticking Leonard on him again in Game 2.
"If Kawhi wants to guard me the whole game, then I'll be standing almost out of bounds to give James that extra space," Anderson said, according to ESPN's Tim MacMahon.
This a strategy that both the Spurs and Rockets are familiar with. Teams have been doing their utmost to isolate Leonard on defense all year, a strategy detailed painstakingly by Matt Moore of CBS Sports earlier in the season.
Anderson, meanwhile, has been making a concerted effort this season to expand his range so that he can spot up a few feet beyond the arc and still force defenders to stay within range, opening up that much more space for Harden and the Rockets' deadly spread offense to operate.
The returns couldn't have been more positive for the Rockets in Game 1. Anderson finished with a game-high plus-37 rating in 35 minutes, as Houston rolled to a 126-99 victory to snatch the Spurs' home-court advantage.
Comments
✕
Rockets' Anderson: I'll stand 'almost out of bounds' if Kawhi guards me
  Got something to say? Leave a comment below!