What do you offer the player who's about to have everything? In the case of free-agent outfielder Jason Heyward, we're on the verge of finding out.
The top position player this offseason is expected to decide soon where he'll play in 2016, with the reported finalists believed to include the St. Louis Cardinals, Chicago Cubs, Los Angeles Angels, and Washington Nationals.
Heyward is reportedly seeking a long-term contract worth more than $200 million over 10 years, and the expectation is that any team still in the hunt to sign him will be prepared to pony up the money. So what separates one $200-million offer from another? We imagined each team's pitch to Heyward - including the stuff they'd never say - in an effort to find out.
Editor's note: Jason Heyward reportedly agreed to a deal Friday with the Chicago Cubs.
St. Louis Cardinals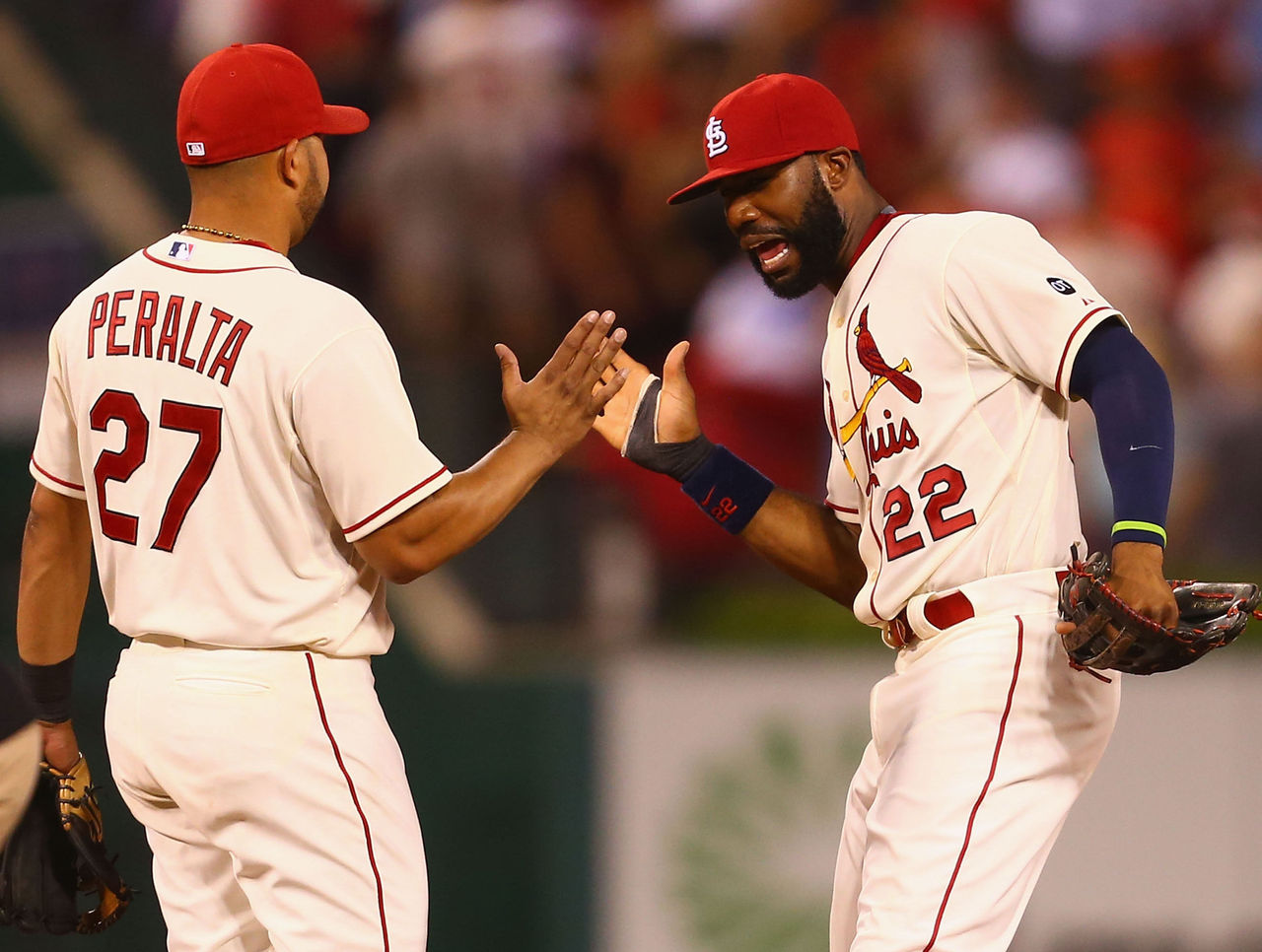 You'll play: Your natural position, right field. Why would we ask the biggest free agent of his class to change positions in his prime? Last year you topped all players at the position with 22 defensive runs saved and won your second straight Gold Glove. Enough said.
We'll pay: Whatever you want. Our most expensive position player (Matt Holliday) is only under contract for one more season, and no current player on our roster is in line to make more than $20 million per season for the rest of the decade. You want $24 million per season? We'll give you $25 million.
Why us? Because all we do is win, and we do it the right way. Three straight division titles, five consecutive playoff appearances, and arguably the best uniforms in baseball. What more could you ask for?
Buyer beware: We love you, Jason, but be prepared to go through a couple years of retooling. The Cubs are coming, the Pirates are young, and some of our stars are getting older. We're committed to winning, but every dynasty has a lull. Ours might be sooner rather than later.
Chicago Cubs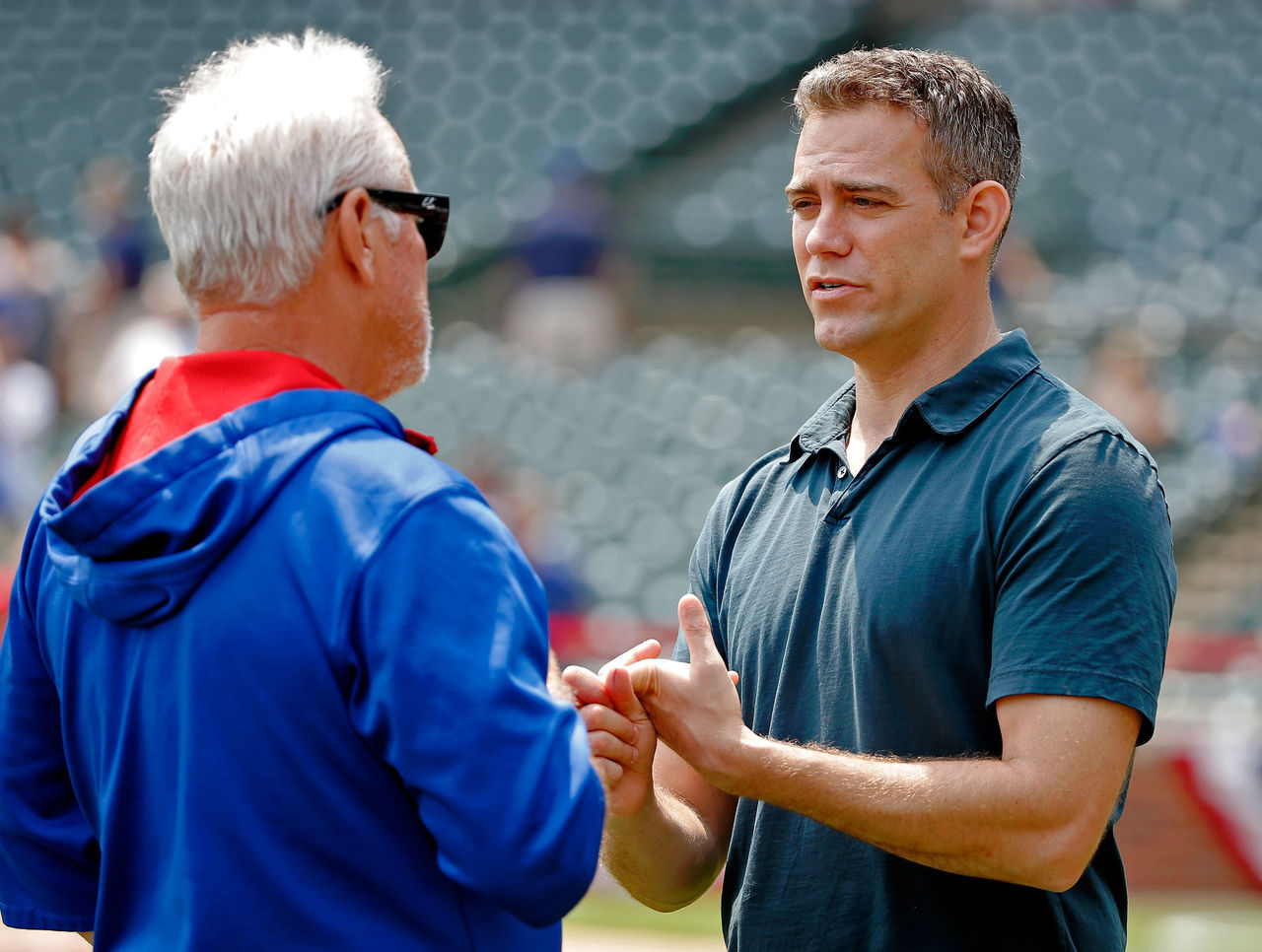 You'll play: Center field. Or right, and possibly left. With Joe Maddon at the helm, we can't make any promises. Soler currently plays your position, but we might trade him for pitching. Schwarber is still learning left, so you may have to help him out a bit - either as the left or center fielder. It all depends on where we play Zobrist.
We'll pay: Close to what the Cardinals will pay - wait, what exactly are they offering you again? We promise we're not trying to drive up your price. Our interest in you is legitimate.
Why us? We're the preeminent juggernaut in baseball right now, and playing for Joe and Theo is the trendy thing to do. We added Lackey and Zobrist after winning 97 games this year, and we can still flip a young bat for more pitching. Winning a World Series for the Cardinals would be cool, but being a part of the Cubs' first title since 1908 would be historic.
Buyer beware: We'll meet your demands even if it comes at the expense of locking up the reigning Cy Young winner or our young stars to lucrative extensions over the next couple years. After all, you're willing to play whichever position, right?
Los Angeles Angels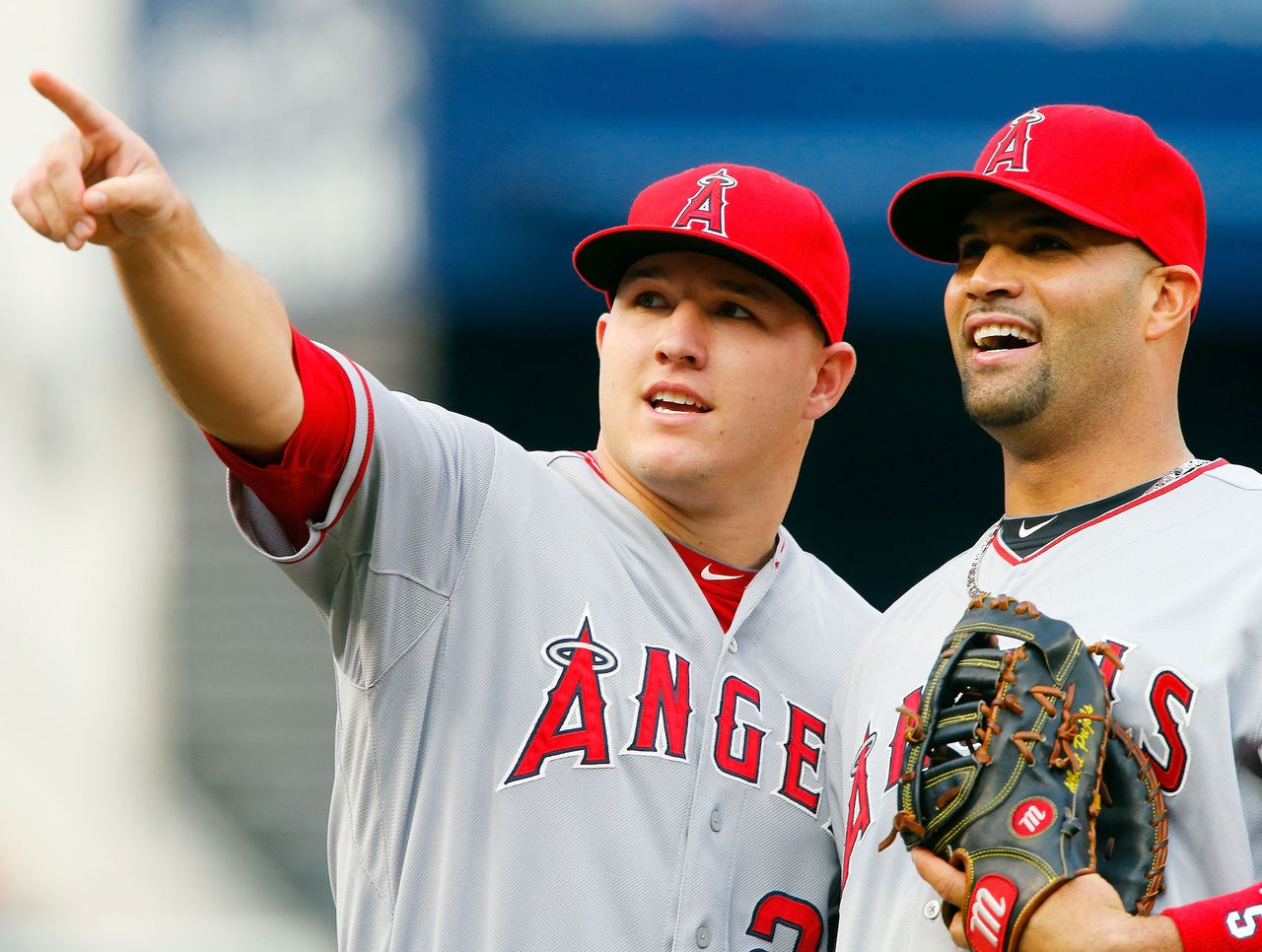 You'll play: Anywhere you want. We need help - badly. But honestly, you'll play your customary right field next to the best player in baseball. We'll need you to hit for power, though, as Trout doesn't have much help and Pujols is getting older. No pressure.
We'll pay: More than anyone else, despite reports our owner is trying to avoid the luxury tax. We've been known to overpay the players we desperately want, even at the expense of fielding a contender.
Why us? You and Trout - both New Jersey natives - would be arguably the best outfield tandem in baseball, and you'll probably have a better chance at starting All-Star games playing in a different league than Harper. Plus, if you need a rest, we've got the DH.
Buyer beware: Our team still has lots of holes but we expect you to fill as many of those as possible by being a better hitter, defender, and source of power than you've ever been in your career. If we pay you, we can't improve our pitching staff, so temper your expectations.
Washington Nationals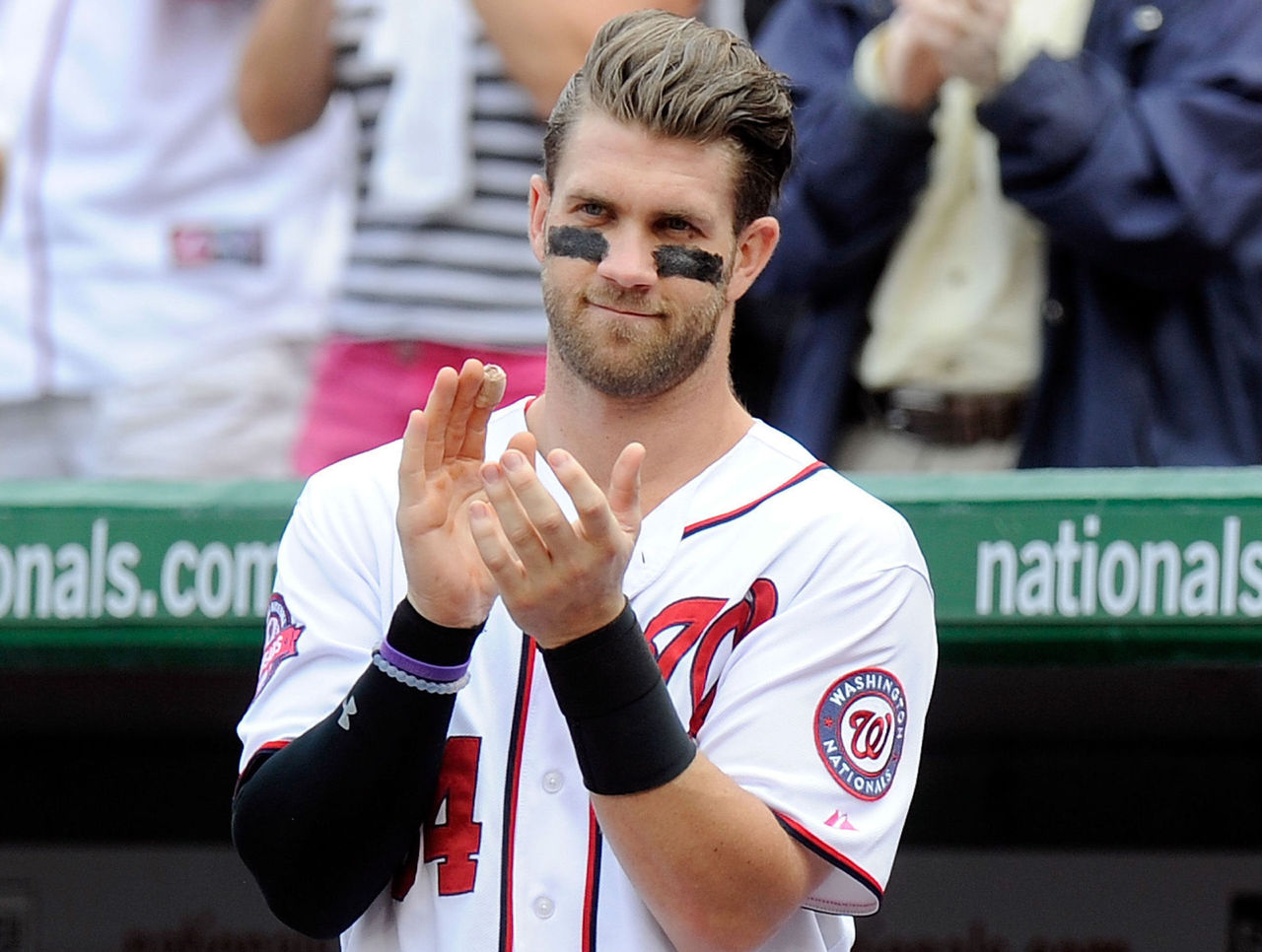 You'll play: To the left of Bryce, of course. We need a center fielder, and are confident your all-world defensive skills still play in the middle of the field. You'll hit near the top of our lineup - likely in front of Harper - and therefore will begin piling up 100-run seasons. You're a better offensive player than people give you credit for - you just need to be surrounded by the right hitters.
We'll pay: Just enough. We've still got to figure out how we'll handle the impending free agency of Harper and Strasburg, so while we'll make a competitive offer, it probably won't be the highest bid.
Why us? Don't listen to Chicago - we're still the favorites in the NL. Yes, we underperformed last year, but we still have Scherzer, Strasburg, and the MVP, plus the East is the weakest division in the NL. Come back to the division you grew up in, where you can play your former team 19 times a year. Our new manager Dusty Baker is a players' coach, so you won't get yelled at for jogging out a grounder ... not by him, at least.
Buyer beware: Yeah, about the whole Papelbon thing. He's been known to get a little grumpy if he thinks you're not playing hard so try not to get choked on your first day. There's an outside chance we'll lose Strasburg and Harper to free agency over the next few seasons, but you'll then become our big star anyways, so it's a no-lose situation. You might have three or four different managers over the next decade, but we're optimistic Dusty will work out. Maybe.