An oral history of the bat flip heard 'round the world
Dan Hamilton-USA TODAY Sports / Reuters
Presented by

Never has one bat flip sparked so much discussion.
Jose Bautista's game-winning home run in Game 5 of the American League Division Series capped what many around baseball are calling the craziest inning in playoff history, and the dramatic hit featured not one, but two incredibly captivating moments.
There was the 431-foot blast itself that clinched the Toronto Blue Jays a spot in the ALCS, and then there was the bat flip that figuratively and literally put a nail in the Texas Rangers' season.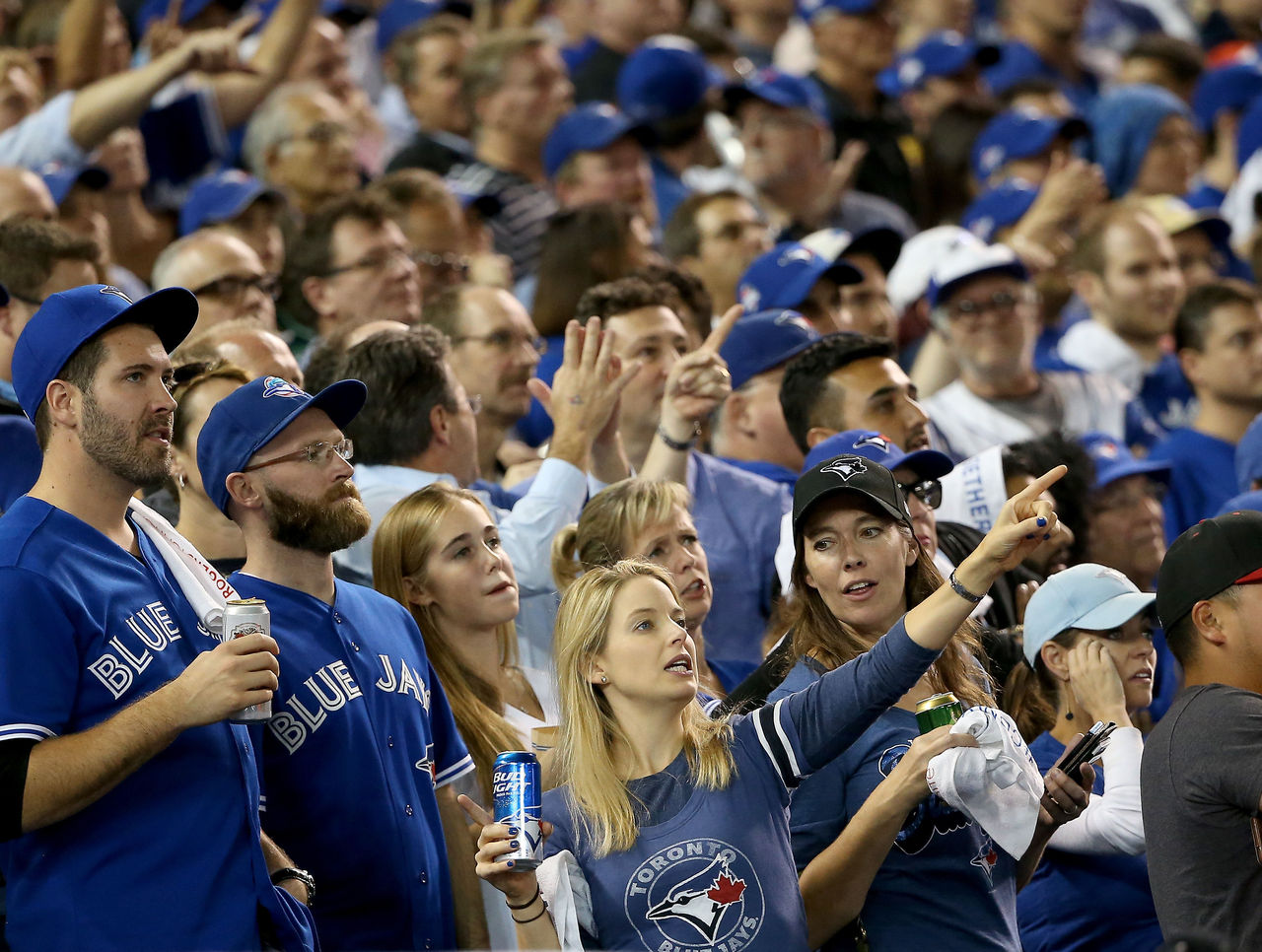 Here's what everyone is saying about Bautista's big homer and majestic bat flip in the seventh inning of Game 5:
Troy Tulowitzki, shortstop: A special moment. Besides Joe Carter's home run, I would say the biggest home run in Blue Jays history.
John Gibbons, manager: He's got the flare for the dramatics, you know. He's been known to hit dramatic home runs and there ain't a better time. This is his first opportunity on a national stage and he rose to the occasion.
Kevin Pillar, outfielder: That's the biggest home run I've ever experienced in my life. That's what big-time players do. This guy's been part of this franchise for a long time. First postseason. For him to do that, under the circumstances to put us up by three runs? That's a home run we'll be talking about for a long time.
Ryan Goins on the flip: On a scale of 1-10, that's a 27.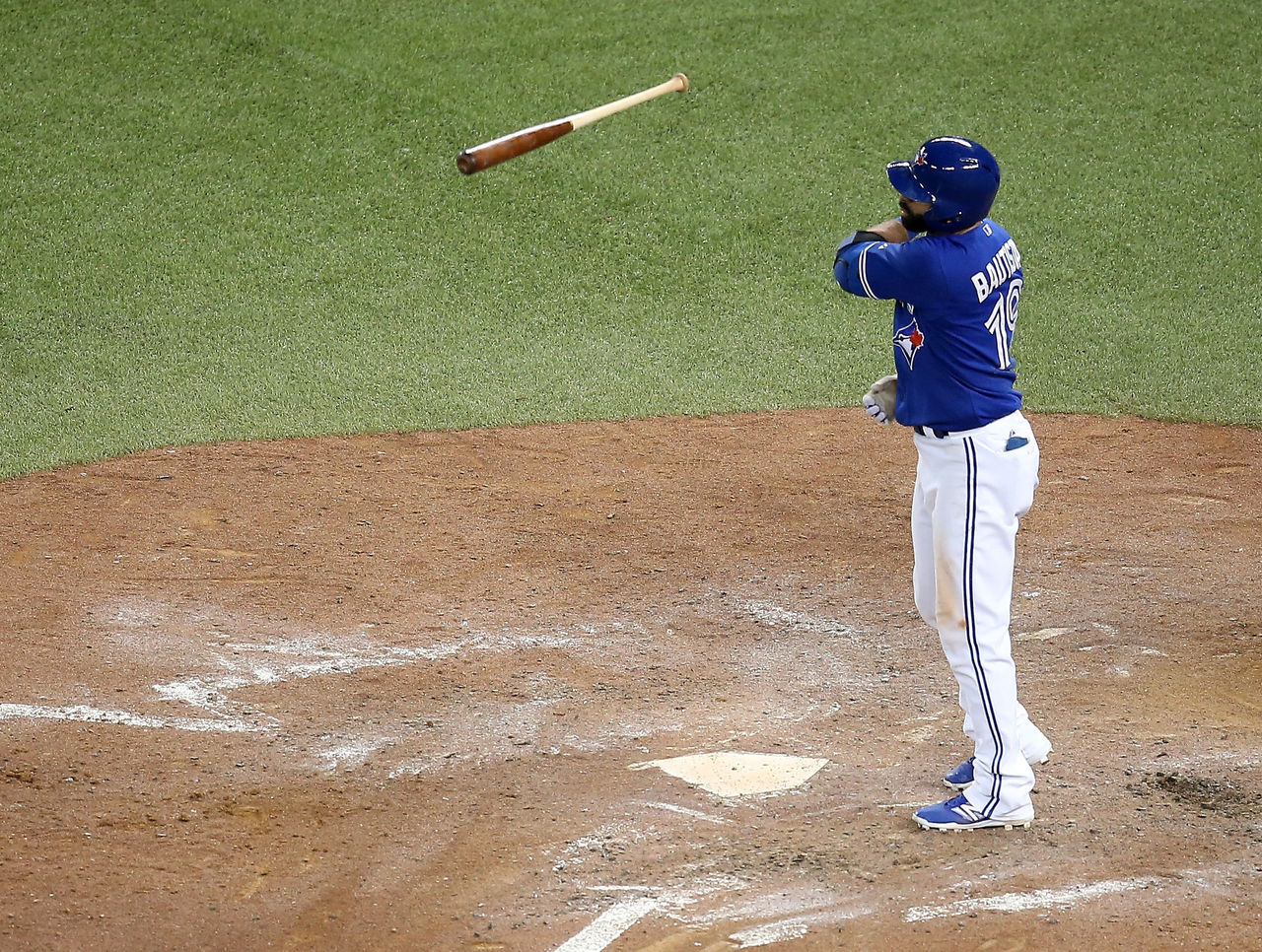 Jose Bautista, bat-flipper: I can't really remember what was going through my mind, to be quite honest with you. After I made contact, I just, you know, I didn't plan anything that I did and so I still don't even know how I did it. I just enjoyed the moment, rounded the bases and got to the dugout. And after all the guys stopped punching me and hitting me is when I kind of started realizing what happened. I knew I did something great for the team at the moment of impact because I knew I hit that ball pretty good, and I gave us the lead in a crucial moment so I was happy to do that.
Marcus Stroman, pitcher: Watching that, my whole body went numb. That was the craziest game I've ever been a part of.
Alex Anthopoulos, Blue Jays GM: That was incredible.
Toronto Maple Leafs, Twitter account: Joey Bats, if you could get your bat that landed on the Air Canada Centre Roof, that'd be great.
More Bautista: It's the most emotionally charged game I've ever played. Everybody was trying to win for their team and you see it on a slide at second base, a reaction after a strikeout, a reaction after a base hit, and I think that's what baseball's all about. Just play with your heart, play with emotion and just try to win. I think I like watching players play that way because I know they're giving it their all.
Russell Martin, catcher: Unbelievable. I want to hug him forever.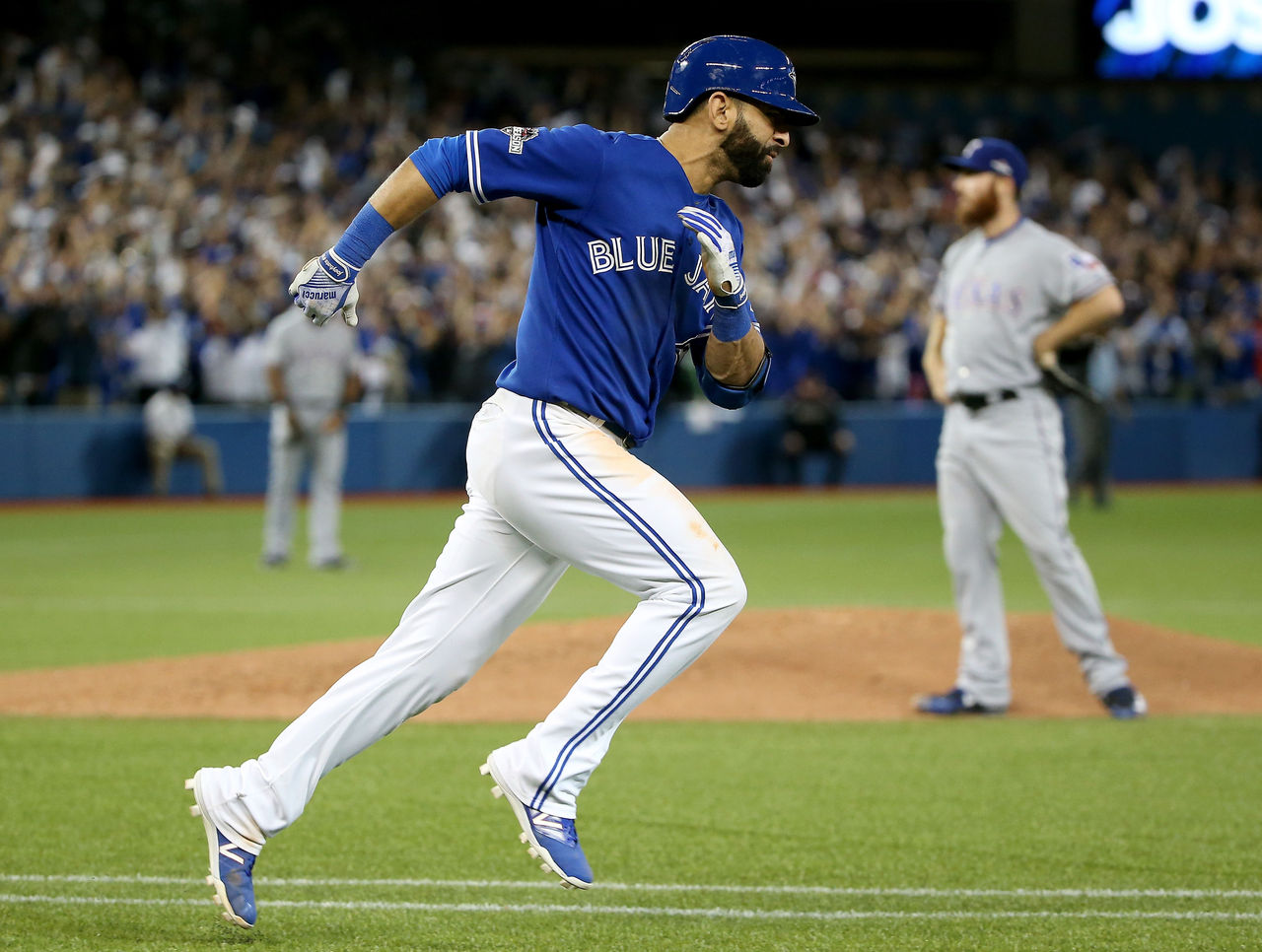 Sam Dyson, Rangers reliever: Jose needs to calm that down, just kind of respect the game a little more. He's a huge role model for the younger generation that's coming up playing this game, and I mean he's doing stuff that kids do in Wiffle ball games and backyard baseball. It shouldn't be done.
Bautista was asked after the game if he had a reaction to Dyson's critical postgame comments. His response:
No.
So, he's not only a bat-flipper, he's a mic-dropper, too.
- With h/t to Brendan Kennedy, Jesse Spector, Jamie Ross, Shi Davidi, Ian Harrison, Arden Zwelling, ASAP Sports
Comments
✕
An oral history of the bat flip heard 'round the world
  Got something to say? Leave a comment below!