Each AL team's biggest question early this season
With the regular season opening up this week, we look at the biggest question facing each American League club early in 2023.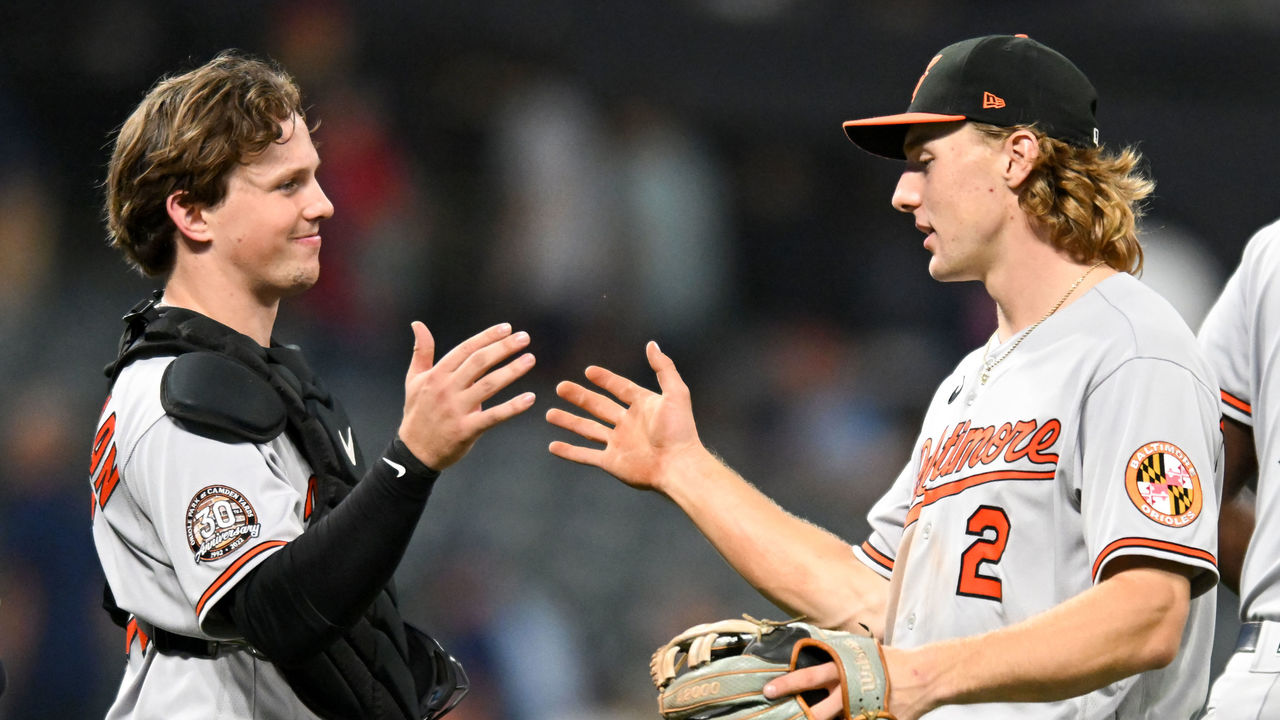 Baltimore Orioles: Are they ready to take the next step?
The young Orioles didn't make too many big moves after nearly crashing October last season, meaning that the kids - including Adley Rutschman, Gunnar Henderson, and Grayson Rodriguez - will again determine this team's success in 2023. A full season of Rutschman will help immensely, and the likes of Cedric Mullins, Anthony Santander, and Dean Kremer add even more solid homegrown pieces to an already talented group. But young teams also have to take their lumps. Last year, the Orioles had zero pressure and nothing to lose during their surprising run. While nobody's forecasting 100 wins, fans in Baltimore should be expecting a winning record and contention for a wild-card spot right to the end at minimum. That's a lot to ask of this very young squad, even if the talent is capable of getting there.
Boston Red Sox: How will all the new faces gel?
There was a lot of turnover in Beantown during the winter. Out went Red Sox mainstays Xander Bogaerts, J.D. Martinez, Matt Barnes, and Nathan Eovaldi. Their replacements include veterans Justin Turner, Adam Duvall, Kenley Jansen, and Corey Kluber, plus Japanese star Masataka Yoshida. Top prospect Triston Casas is also set to play a prominent role on the big club, taking over at first base. Rafael Devers, armed with a rich new extension, is the unquestioned clubhouse leader, but that's about the only sure thing.
Chicago White Sox: Who gets the ninth inning?
With Liam Hendriks sidelined indefinitely, the White Sox closer role is open, although nobody's run away with the job just yet. It's a major conundrum for rookie manager Pedro Grifol. Kendall Graveman and Joe Kelly both have plenty of big-league experience in the bullpen, but they've combined for just 22 saves in the majors. Aaron Bummer's become a staple of the White Sox 'pen, but his extreme splits could pose problems against right-handed hitters in the ninth. Reynaldo Lopez revitalized his career as a reliever and owns a powerful arm, but he has even less experience closing than Graveman and Kelly. If the White Sox go with the closer-by-committee approach, someone is going to have to eventually step up and cement themselves as the ninth-inning guy for Grifol until Hendriks returns.
Cleveland Guardians: Can the offense do its part?
There are zero questions as to whether the Guardians can pitch. Cleveland's rotation, fronted by former Cy Young winner Shane Bieber and rising star Triston McKenzie, is as formidable a quintet as any in baseball, while Emmanuel Clase leads a powerful bullpen that can shut down most lineups. But the Guardians can't win every game by a score of 2-1. Cleveland captured the AL Central last year in spite of some serious offensive struggles. While the Guardians were the toughest team to strike out in 2022, they hit the second-fewest homers in the league, and their 99 wRC+ was the lowest among all playoff teams. Jose Ramirez is a perennial MVP candidate, but he can't do all the work himself. If the entire Guardians lineup can pull their weight consistently, there's no reason this team can't waltz to a second straight division title.
Detroit Tigers: How much will the kids contribute?
It's another rebuilding year in Detroit, and that means even more focus on the many youngsters poised to carry this franchise forward. So much is riding on how this inexperienced group does when it's thrown into the fire. For former first overall pick Spencer Torkelson, it's a particularly big year, as he needs to finally make good on the potential the Tigers saw in him three years ago. Riley Greene and Kerry Carpenter will also be counted on for production on a daily basis. On the pitching side, Matt Manning and Spencer Turnbull will get chances to show that they can carry the rotation long term. The 2023 Tigers will only go as far as their young stars will carry them.
Houston Astros: How much does Abreu have left in the tank?
Fresh off another World Series, the Astros kept the pedal to the metal, inking former AL MVP Jose Abreu to a three-year, $58.5-million contract. Abreu should be a huge boost at first base after the Astros struggled to get much production from the position in 2022. Abreu was still productive last season, but at the age of 36, it's always fair to wonder when an age-related drop-off might occur. If he can be productive and help the Astros win in 2023, fans will probably be willing to stomach any decline in the second and third years of his contract. The Astros will need Abreu to hit the ground running in his first season to help pick up the slack in the absence of Jose Altuve.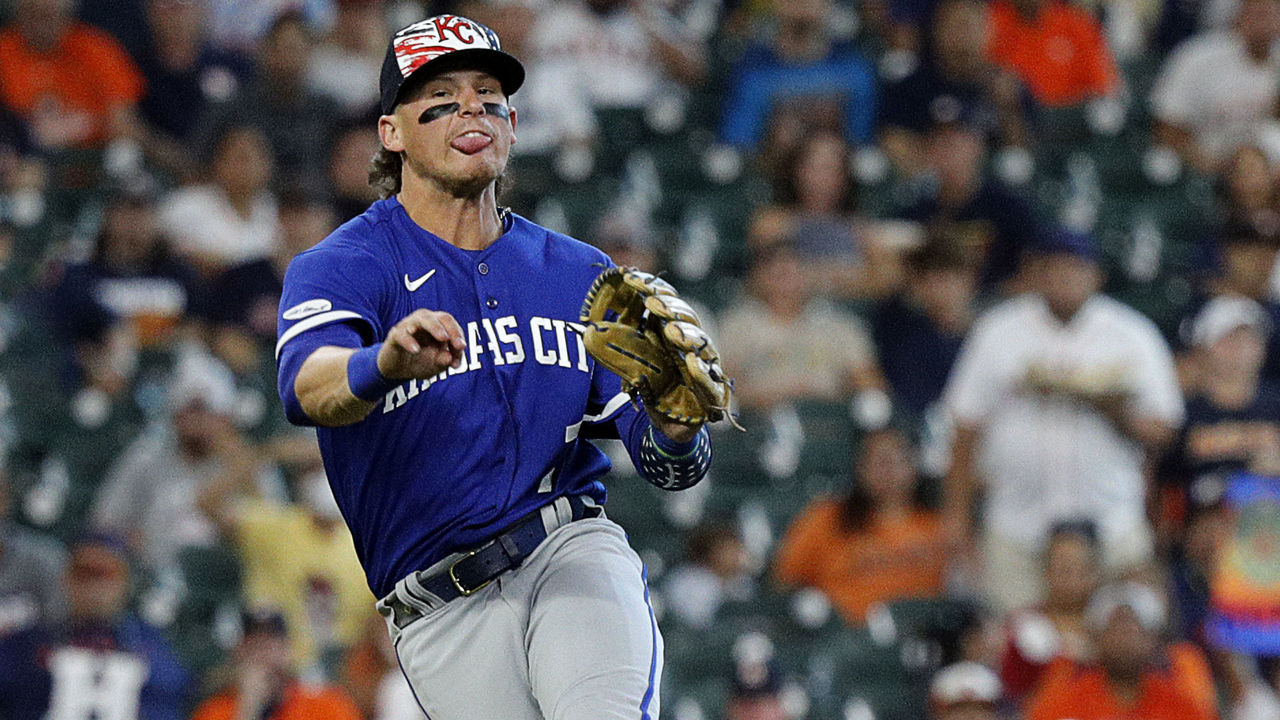 Kansas City Royals: Will Witt take the next step toward stardom?
Bobby Witt Jr. showed plenty of promise in his highly anticipated rookie campaign, posting a 20-20 season while playing solid defense at two positions. He did enough to show that he can be the face of the Royals for years to come. In 2023, it's time for him to take that next step on an otherwise dismal Kansas City club. Witt should be able to take advantage of the new bigger bases to up his stolen-base totals while also improving both his OBP and defense. Yes, this is a lot to put on a 22-year-old, but there's no reason to think he can't get there. Witt's one of the few reasons to watch the Royals this season, and he should continue to show fans why that is.
Los Angeles Angels: Can they keep Ohtani?
This is the biggest question in baseball this season. Angels general manager Perry Minasian aggressively upgraded the roster with proven veterans to provide Shohei Ohtani and Mike Trout with more support than they've been afforded over the past few seasons. It seems like a foregone conclusion that Ohtani will test free agency following the season. If the Angels can get to the postseason for the first time since 2014 and make some noise, it could give Ohtani something to think about when deciding where to play the remainder of his career.
Minnesota Twins: Can they stay healthy?
The Twins were a trendy pick to win the AL Central last year before injuries helped derail their season. Health remains the main obstacle for this group in 2023. The injury bug has already reared its head during spring training: Jorge Polanco, Alex Kirilloff, Royce Lewis, and Gilberto Celestino will all start their seasons on the IL. The players who remain had better stay healthy. Byron Buxton, for all of his incredible natural talent, has only played 100 games in a season once during his career and needs to play a full season for the Twins to have any hope of taking the division back. There will also be a microscope on Carlos Correa's ankle all year after his offseason adventure. Pitchers Tyler Mahle and Kenta Maeda will also have to avoid setbacks after injury-plagued 2022 campaigns. If Minnesota's staff has to work overtime to keep these guys healthy, they should.
New York Yankees: How much will Volpe contribute?
Yankees top prospect Anthony Volpe opened plenty of eyes with his stellar spring performance. Though he's only played 22 games above Double-A, he did enough to earn his spot on the big-league roster, officially making the team Sunday. Volpe will start at shortstop on Opening Day, which will no doubt please many in the Bronx. But how much can be expected of the 21-year-old out of the gate, despite his talent? The Yankees need Volpe to solidify shortstop in a way that Isiah Kiner-Falefa couldn't last year. There will almost certainly be some struggles as he adjusts to life in New York, which is a far cry from Scranton, Pennsylvania. If Volpe can play up to his potential out of the gate, the Yankees will be in a very good spot.
Oakland Athletics: How long will this rebuild last?
It's been a tough year or so for Athletics fans. The club has shipped out franchise pillars Matt Olson, Matt Chapman, Sean Murphy, and Frankie Montas. The A's have some intriguing prospects in the pipeline but are right in the middle of what could be yet another extended rebuilding period. This might be the reality for the club until there is some clarity about a new stadium. Whether that's in Oakland or another city like Las Vegas, A's fans need to accept the fact that they are going to be watching a lot of losses over the next few years.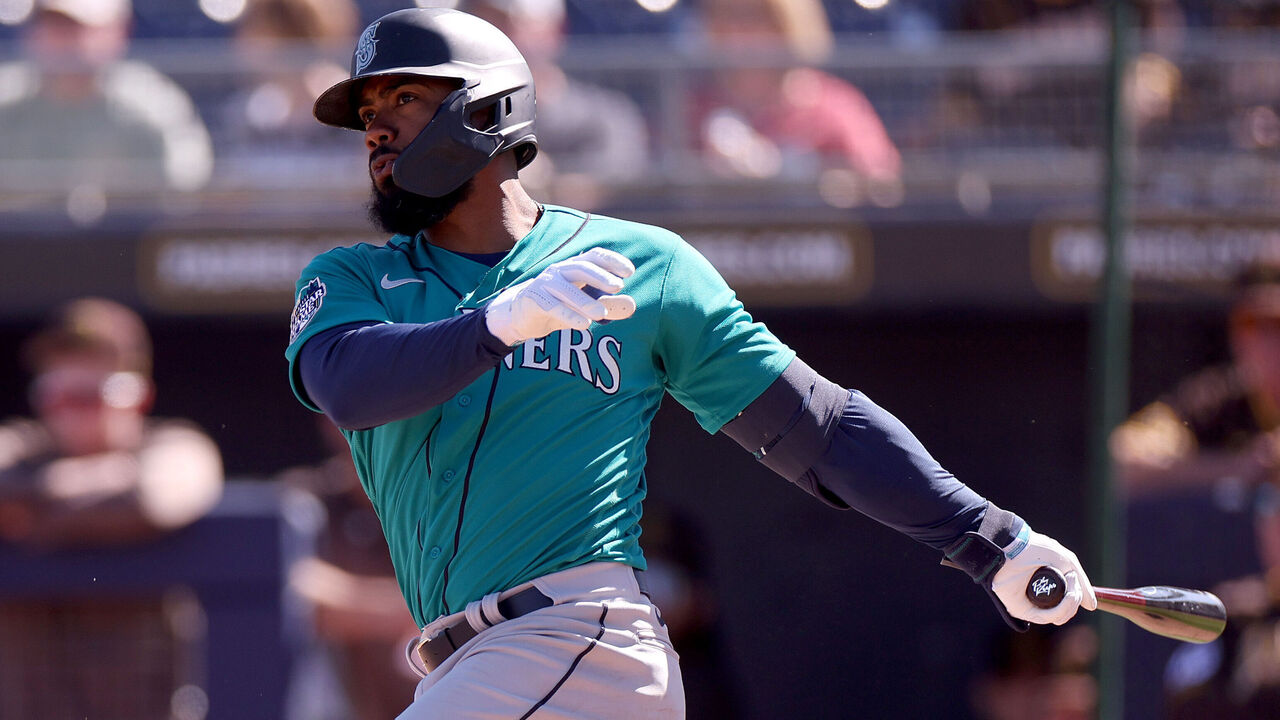 Seattle Mariners: Is the offense good enough?
After snapping baseball's longest postseason drought last year, expectations are high in Seattle entering 2023. The club acquired two-time Silver Slugger Teoscar Hernandez from the Blue Jays to help bolster an offense that finished 17th in slugging percentage and 18th in runs scored in 2022. The Mariners will need Hernandez and reigning AL Rookie of the Year Julio Rodriguez to anchor the lineup this season. One intriguing wild card to keep an eye on this year is outfielder Jarred Kelenic. The 23-year-old struggled mightily last season and was sent down to Triple-A for the second straight year. Kelenic made some mechanical adjustments to his swing, helping him to an impressive performance during spring training. Kelenic coming closer to reaching his potential could help Seattle's lineup reach another level this season.
Tampa Bay Rays: Can they score enough runs to compete?
Pitching carried the Rays into the playoffs as the AL's No. 6 seed in 2022. That's because their offense averaged just 4.11 runs per game, ahead of only the lowly Royals, Angels, A's, and Tigers in the American League. Kevin Cash is going to need a lot more from his bats this year in order to guide the Rays back to October inside the rough-and-tumble AL East. Certainly, good health for Wander Franco and Brandon Lowe, who both struggled to stay healthy in 2022, will go a long way toward revitalizing Tampa Bay's offense. Franco and Lowe are offensive linchpins for this lineup, and their ability to stay off the IL could make or break the team's season.
Texas Rangers: Can the rotation stay healthy?
Rangers general manager Chris Young entered the offseason knowing his club needed an infusion of talent in the starting rotation. He proceeded to go out and add two-time Cy Young winner Jacob deGrom as well as proven commodities in Nathan Eovaldi, Andrew Heaney, and Jake Odorizzi. The elephant in the room is the fact that all of these hurlers come with extensive injury histories. Odorizzi is already on the shelf, and deGrom dealt with some side soreness at the outset of spring training. If Young's stable of new pitchers can stay healthy, it could go a long way to helping Texas to its first winning season since 2016.
Toronto Blue Jays: Will the back end of the rotation do its part?
Toronto's top three of Alek Manoah, Kevin Gausman, and Chris Bassitt can match up with the best of any staff in the AL. It's the final two rotation spots that might make Canadians sweat this summer. Yusei Kikuchi has looked like a new man at times this spring, but while he's given up just two runs, he's also walked nine during 13 innings. And then there's Jose Berrios, who led the AL in both hits and earned runs allowed during his dismal 2022 and has had a very rocky spring training. Berrios has also been hit hard in March despite his low ERA and added to the question marks by getting shelled for six runs (five earned) in a one-inning WBC start for Puerto Rico. The Blue Jays don't need Kikuchi and Berrios to be All-Stars, but with depth at a premium, getting solid back-end production from both is a must in order for this team to reach its potential.
Comments
✕
Each AL team's biggest question early this season
  Got something to say? Leave a comment below!