7 MLB storylines to watch in the 2nd half
With the second half of the MLB season set to kick off Thursday, we look at the seven biggest storylines to watch during the stretch run.
Where does Soto end up?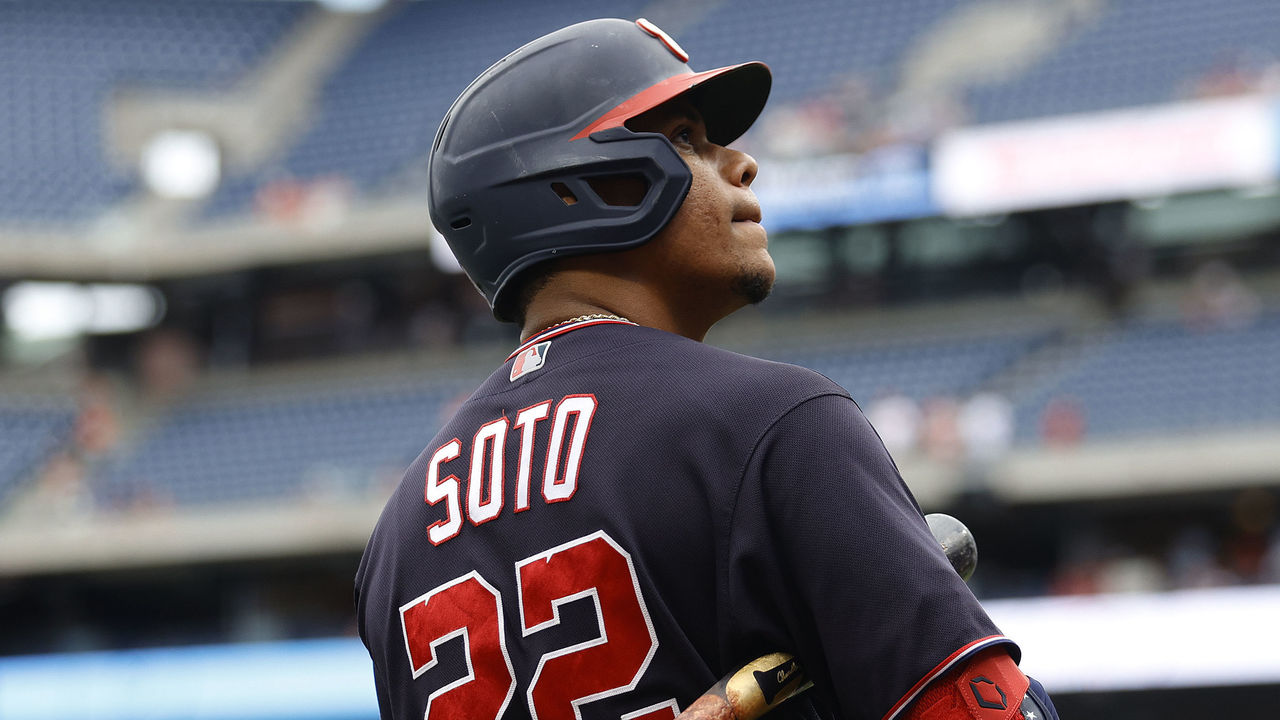 There's no bigger story in baseball right now than the future of Juan Soto. The opportunity to acquire someone of Soto's talent and age with two-and-a-half years of control just doesn't happen. Soto's relationship with the Washington Nationals seems to have deteriorated rather quickly, with leaks coming from both sides heading into the All-Star break. With Soto having rejected a $440-million offer, it makes sense for Mike Rizzo to start exploring trade packages - especially with his team owning the worst record in the majors.
But trading a generational talent isn't something the organization should take lightly, and special consideration needs to be given to a fanbase that's watched Bryce Harper and Anthony Rendon walk out the door in recent years. The early suitors in their championship windows appear to be the New York Yankees, Los Angeles Dodgers, New York Mets, San Diego Padres, and Toronto Blue Jays. But don't rule out a second tier that includes the St. Louis Cardinals, Seattle Mariners, Philadelphia Phillies, Houston Astros, San Francisco Giants, and Boston Red Sox. Even if a club feels it can't give Soto the extension he wants, executives need to make the call for what could still be three pennant races. It'll also be interesting to see if the Nationals try to attach the contract of Patrick Corbin in any deal.
Will Judge, Yankees make history?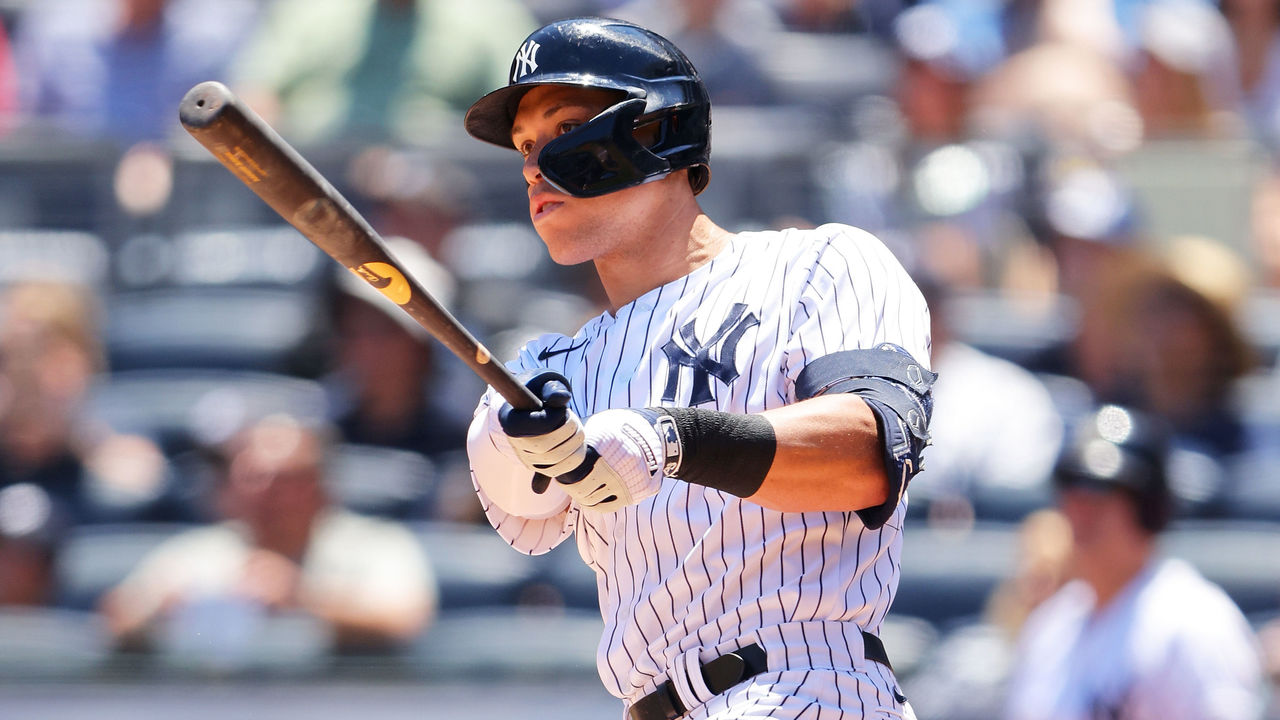 The Yankees have an insurmountable 13-game lead in the division, but there's still plenty to play for down the stretch. New York owns a .755 winning percentage at Yankee Stadium this season and will want to lock up home-field advantage throughout the playoffs and a potential World Series. With possible showdowns against the likes of the Astros or Dodgers, the Yankees will seek any advantage they can get. The club is trying to break its single-season franchise wins record (114), which it set in 1998. It'll need to go 50-20 (.714) over the second half to match the record, which seems like a tall ask.
Aaron Judge is also playing for plenty. Not only will he want to finish strong to set up a monster payday in free agency and an AL MVP award, but Judge also has a realistic shot at breaking Roger Maris' single-season home run record in what could be his final season in pinstripes. He's been outspoken about his desire to break the record and needs 29 home runs over his final 70 games to do so after hitting 33 in his first 89.
How will the AL wild-card race finish?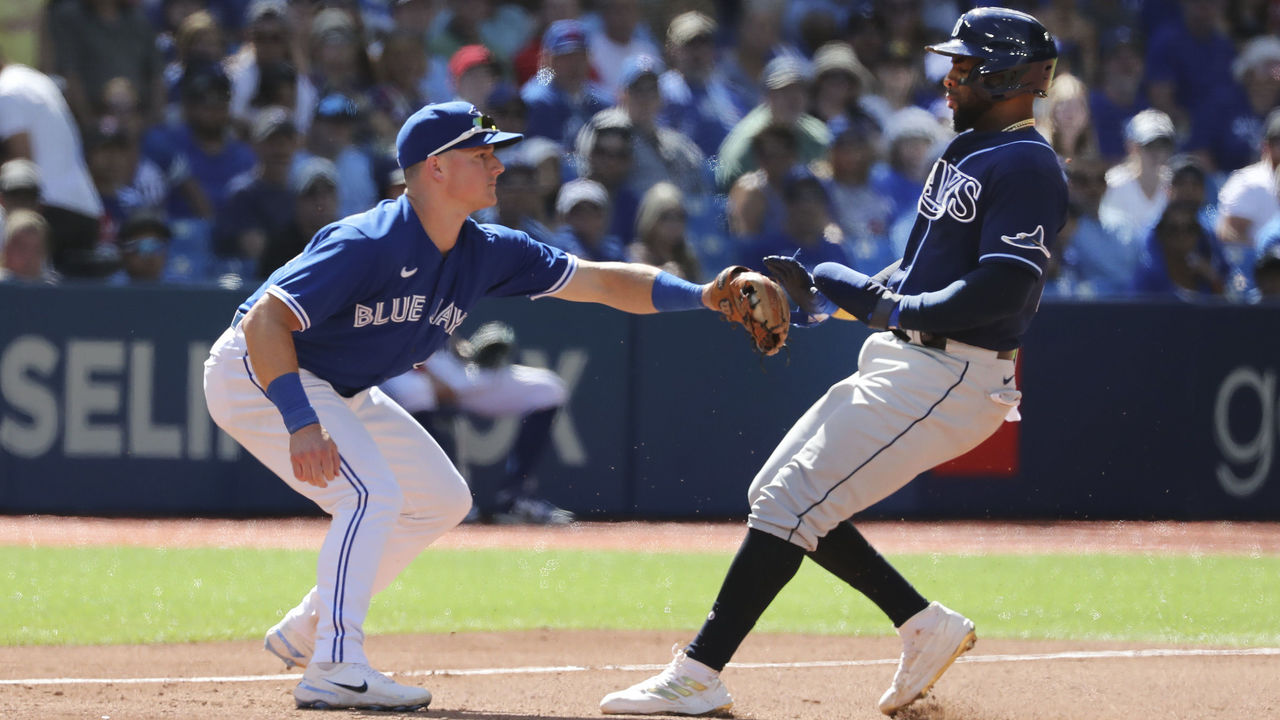 Last year's AL wild-card race gave us an epic sprint to the finish between four 90-win teams, with two unlucky clubs left on the outside. This year, with one extra playoff spot up for grabs, things should be even wilder in the Junior Circuit.
Heading into the second half, the Tampa Bay Rays, Mariners, and Blue Jays hold down the three wild-card spots, with Toronto two up on Boston in the final position. The Red Sox, Cleveland Guardians, Chicago White Sox, and Baltimore Orioles - yes, the Orioles - all sit within 3 1/2 games of a playoff berth. Even the Texas Rangers are only 7 1/2 out - and four behind Chicago and Baltimore - despite being eight games below .500. Texas' odds remain incredibly long, but a quick start to the second half could throw another gigantic wrench into this race, if nothing else.
By the end of Game 162, we could have four AL East playoff teams, or two from the weaker AL Central if things break right. All we know for sure is that the second half promises absolute chaos in the American League - and we're very much here for it.
Will the Red Sox become sellers?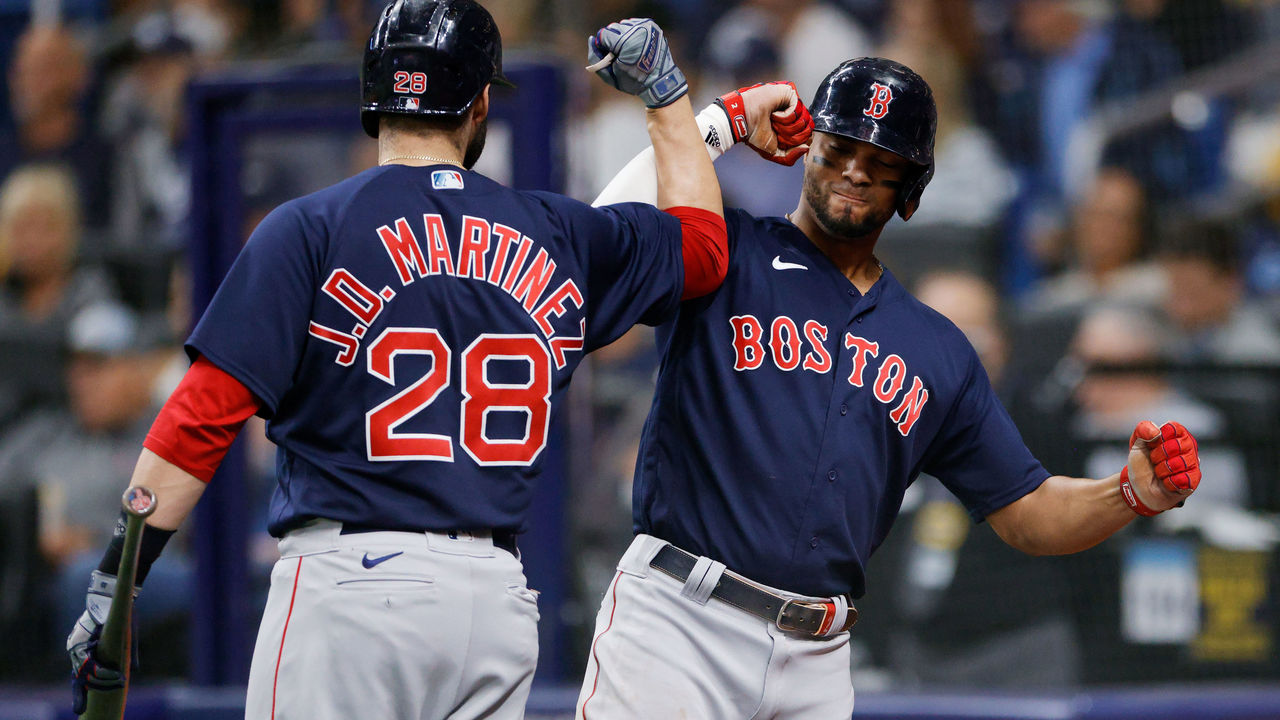 Boston's miserable stretch heading into the All-Star break (3-10) has the team outside the final wild-card spot. Making matters worse, the club opens the second half without Chris Sale and with four straight series against winning teams - Toronto, Cleveland, the Milwaukee Brewers, and Houston. The Red Sox could realistically become sellers at the deadline if they stumble out of the gate; Nathan Eovaldi, Xander Bogaerts (opt-out), J.D. Martinez, Enrique Hernandez, Jackie Bradley Jr., Michael Wacha, Rich Hill, Christian Vazquez, Matt Strahm, and Kevin Plawecki are all set to be free agents.
Chaim Bloom and the front office thus have a major decision to make. What is the potential deficit the club is willing to face in the wild-card race to be sellers? If it's within a few games of a wild-card spot, how much does it buy? Bogaerts said Monday that Boston needs reinforcements at the deadline. This veteran team proved last season that it can surprise in the postseason, but it needs to show the front office that it's worth investing in.
Can Ohtani win another AL MVP?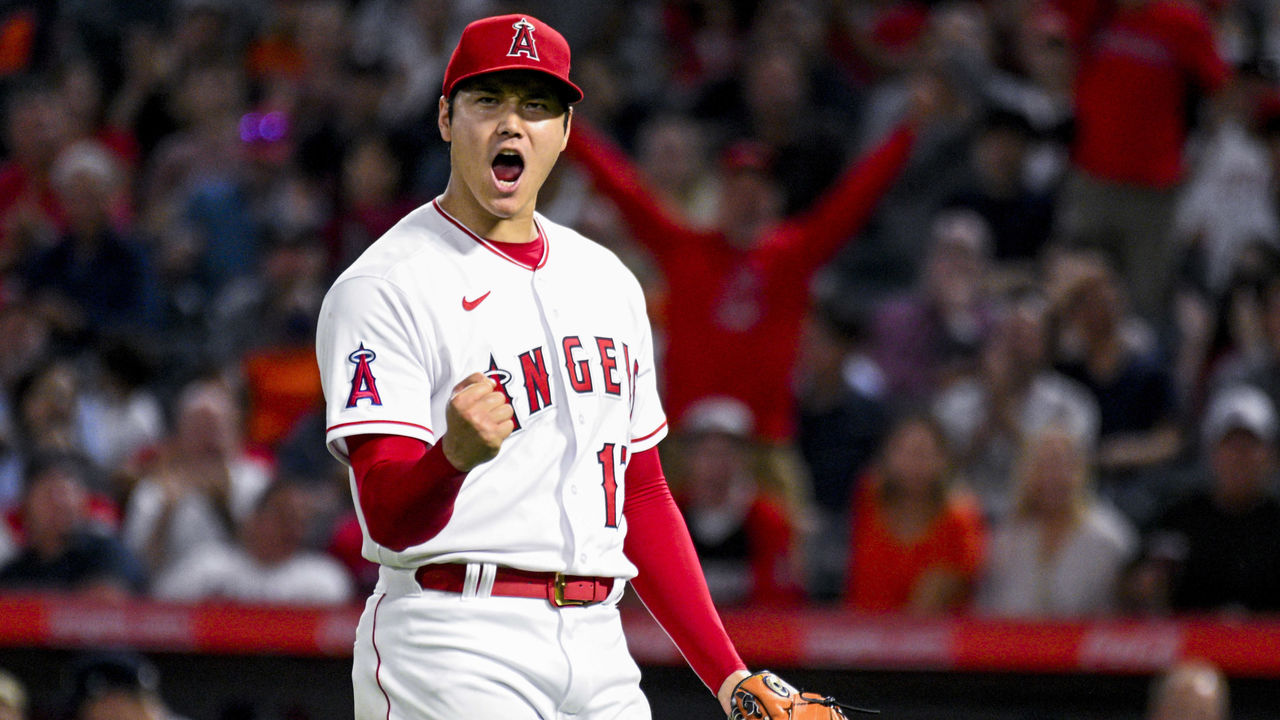 The AL MVP conversation is turning into a redux of last year. Judge is destroying every baseball in his sight and making a run at 60 homers for the league's best team - and he might not even sniff the trophy because Shohei Ohtani exists. Could Ohtani really do this again?
Ohtani's also turned his production upside down compared to last year's historic MVP performance. His offensive numbers, while still incredible, are down just a bit from last season. On the mound, however, Ohtani's raised his game several notches, emerging as one of the best pitchers in the AL following a dominant June. He also has the "valuable" component locked up, because the lowly Angels would probably be even worse without him.
Last year, Vladimir Guerrero Jr. had an unbelievable season and essentially had to win the triple crown just to have a shot at getting some first-place votes. This year, there could be some voter fatigue on account of Ohtani's novelty wearing off, but as long as the Angels superstar keeps doing what he's doing, Judge might want to hit 60 just to be safe.
Can the Mets and Brewers hold on to their division leads?
Two of the NL's three division races promise to be nail-biters down the stretch, and there's plenty of reason to try to hang on to first place.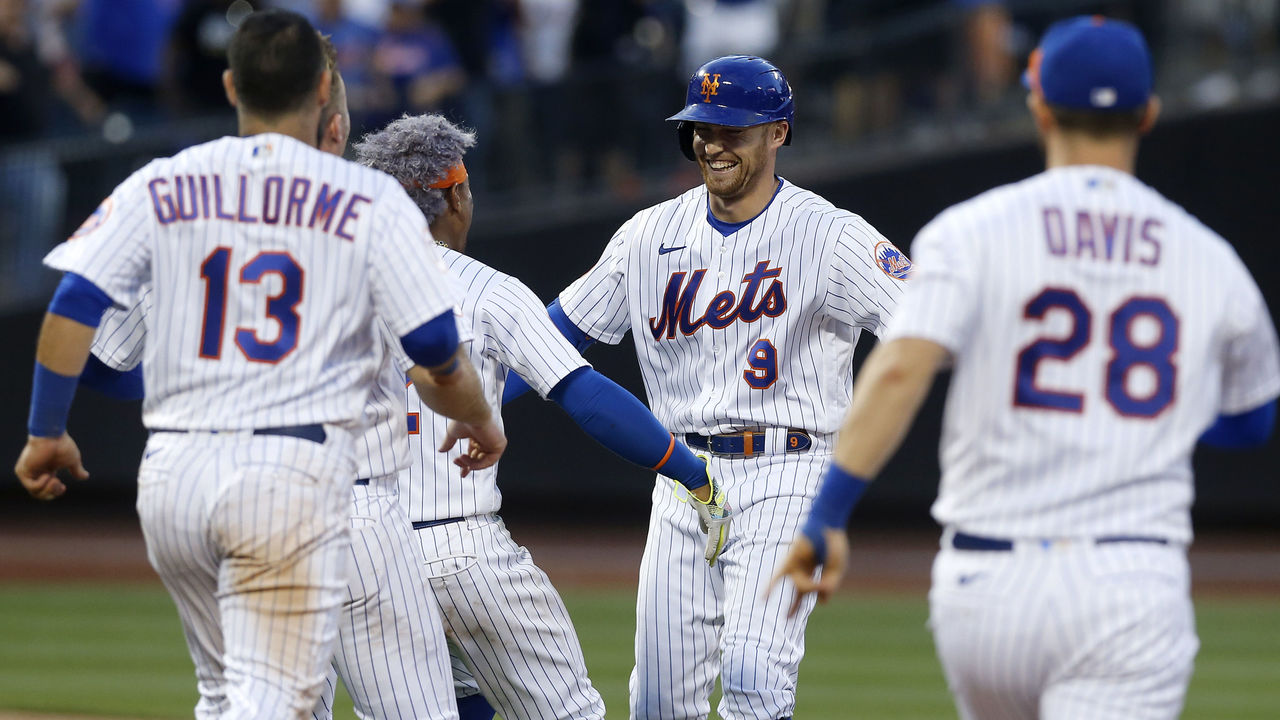 In Flushing, there's lots of confusion as to how the Mets are now in this situation. New York started the season on fire - it's held down first in the NL East every day since April 11 and started June with a 10 1/2-game cushion. That's when the defending champion Braves came roaring back with an unbelievable June run that brought them to 2 1/2 back of Buck Showalter's club heading into the break. The craziest part of this is the Mets have barely slumped - they did just enough to hold the lead through June before ending the first half by winning 11 of 17. With 12 games left against one another, this bitter rivalry is about to get reheated.
The Brewers, meanwhile, narrowly held off St. Louis in the NL Central despite losing three straight before the break. These two teams have been flip-flopping all season, and that's probably unlikely to change given the weak divisional opponents both teams get to feast on down the stretch. But unlike the NL East - where the second-place team will likely make the playoffs and host a series - as the NL's No. 4 seed, second place in the Central offers no such guaranteed cushion. Right now, the Cardinals trail Philadelphia by percentage points for the final NL wild-card spot, and the Giants are breathing down their necks. Milwaukee could easily fall into that position by Monday. The weakest division in baseball might have the most important division race of all.
Can anyone catch Alcantara for NL Cy Young?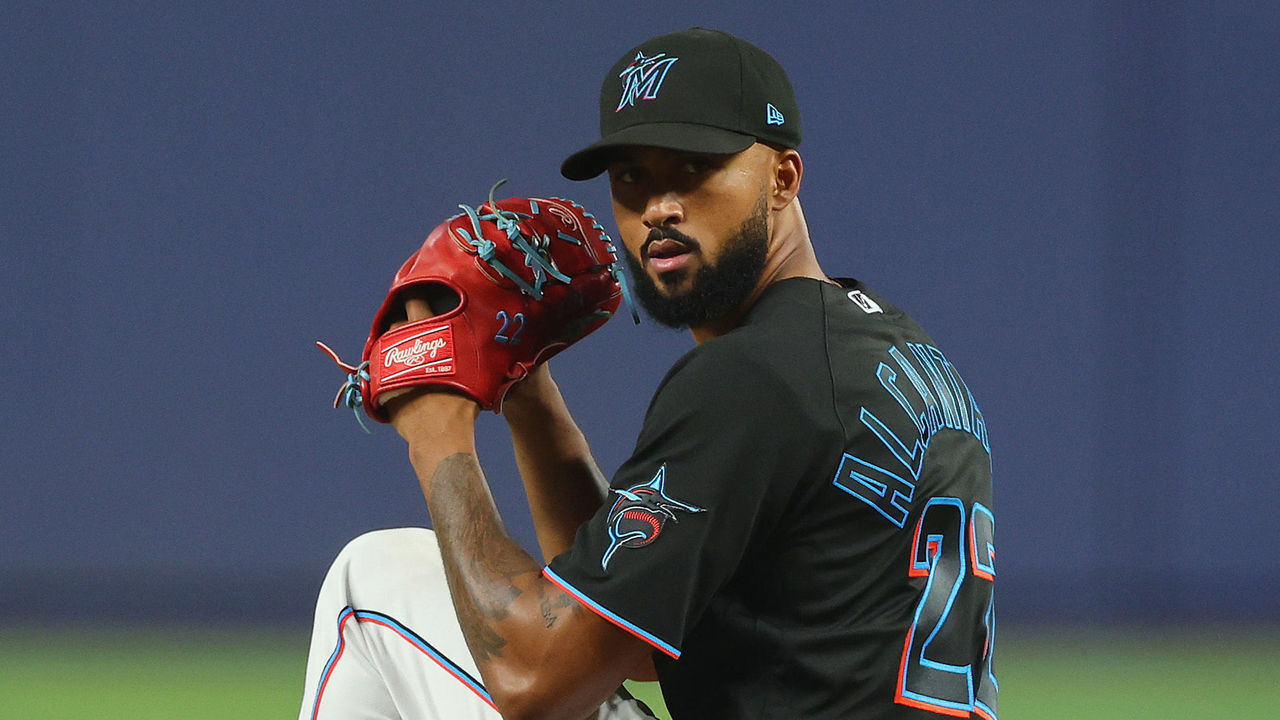 The Miami Marlins ace is pulling away from the pack in a hurry. Sandy Alcantara's become the ultimate workhorse in a bullpen-heavy era, easily leading the majors in innings pitched and complete games. He also owns the NL's lowest ERA by a wide margin, has allowed just six homers, and is still the lone Senior Circuit pitcher with more than 4.0 WAR.
To be clear, there are some excellent candidates making their push in the NL. Tony Gonsolin, Carlos Rodon, Max Fried, and reigning winner Corbin Burnes are just a few of the names worthy of consideration. But they may have to up their game considerably to catch Alcantara, who gives the floundering Marlins hope every five days. At this point, it may take a lot to wrestle the NL Cy Young out of his hands.
Comments
✕
7 MLB storylines to watch in the 2nd half
  Got something to say? Leave a comment below!