Astros' Baker critical of Siri admiring homer: 'He should've ran'
Carmen Mandato / Getty Images Sport / Getty
Warning: Article contains coarse language
Houston Astros manager Dusty Baker wasn't a fan of outfielder Jose Siri admiring his mammoth home run during Tuesday's game against the New York Mets.
With the Astros leading 7-2 in the bottom of the eighth inning, Siri crushed a solo home run and took a long look at it before rounding the bases.
Mets infielder Eduardo Escobar appeared to take exception to Siri as he trotted around the bases. Escobar then had a conversation with Houston catcher Martin Maldonado before his at-bat in the top of the ninth.
Following the game, Baker was critical of Siri's actions.
"I wish he'd ran. Back in our days, the next guy would've gotten drilled. … He should've ran," Baker said, according to Fox 26's Mark Berman.
Siri agreed that he made a mistake by not quickly running the bases.
"I know I made an error there," Siri said Tuesday, according to the Houston Chronicle's Matt Young. "I spoke to some of our guys and I just made an error. ... Those are sometimes things that happen in a game, especially coming up there frustrated at the plate, but it won't happen again."
Siri is not in the lineup for Wednesday's series finale with the Mets but offered his thoughts on the matter in a since-deleted tweet.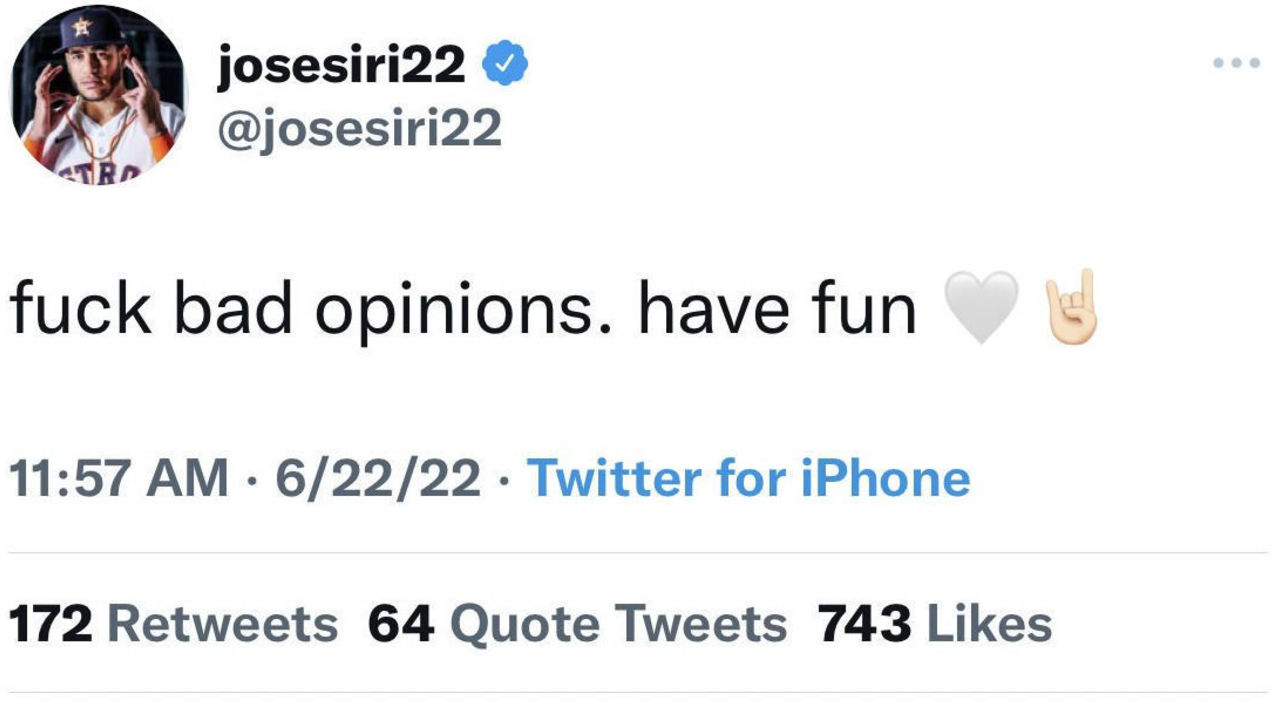 Comments
✕
Astros' Baker critical of Siri admiring homer: 'He should've ran'
  Got something to say? Leave a comment below!