What the wild-card contenders need to do in September
The San Diego Padres and Toronto Blue Jays are two of the greatest disappointments this season as September baseball begins. Both clubs are loaded with young, exciting star players and began the campaign with postseason ambitions after making the expanded playoff fields in 2020. Many thought the Padres would challenge the Los Angeles Dodgers for the title of the best team in the National League, if not the majors.
The Padres opened their campaign with better than a 90% probability of reaching the postseason, according to FanGraphs playoff odds, and owned a 96% chance on July 1. The Blue Jays entered the year with a 50% chance, rose to nearly 60% in mid-May, and had a 48% probability as recently as Aug. 11.
Entering September, the Padres have a 32% probability of securing a playoff berth after going 22-29 since July 1. The Blue Jays have dropped off a cliff after winning just six of 17 games between Aug. 10-27. Their probability stands at 9% after Tuesday's loss to Baltimore.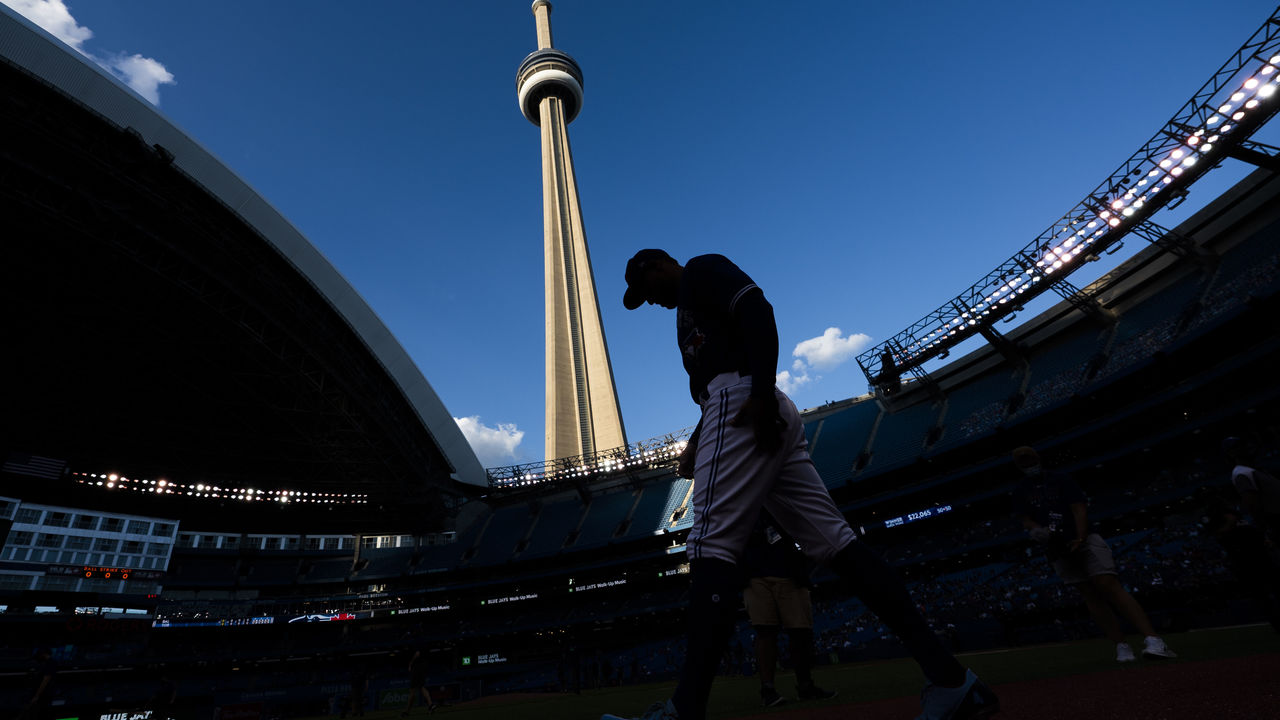 The Chicago White Sox, Milwaukee Brewers, Atlanta Braves, and Houston Astros are in a strong position to secure their divisions. The Tampa Bay Rays and San Francisco Giants are also nearly assured playoff spots, though it remains to be seen if they can hold onto their division leads against the New York Yankees and Los Angeles Dodgers, respectively.
It would take a major collapse for one of these teams to miss the playoffs. They account for eight of 10 playoff spots at the moment, and they all have at least a 75% probability of reaching the postseason. (Only the Braves have less than a 98% chance, per FanGraphs.)
But what about the teams on the bubble? Those with less than 75% playoff chances but not quite hopeless? Let's take a closer look at which teams could potentially earn the second wild-card spot in each league.
San Diego Padres
The Padres have to get more out of their starters down the stretch. Yu Darvish returned Thursday from a back injury but was not dominant; Chris Paddack is coming off an oblique injury and is underperforming compared to his peripheral performance stats. The Padres need more behind Joe Musgrove and it's unclear where that will come from.
Dinelson Lamet has pitched just 34 innings. He's on a rehab assignment now, though he's expected to pitch out of the bullpen when he returns. Rookie Ryan Weathers doesn't miss bats and is expected to be optioned back to the minors. MacKenzie Gore, a top prospect who was expected to help at the major-league level this season, is working through command issues at the club's training complex in Arizona. The Padres tried but failed to land Max Scherzer at the deadline and have since fired pitching coach Larry Rothschild. August free-agent pickup Jake Arrieta is almost certainly not the answer.
The starting pitching - which looked great on paper before the season - ranks ninth in ERA and WAR, and last in innings in the NL. The bullpen's performance slipped in the last month, compiling a 4.31 ERA in August.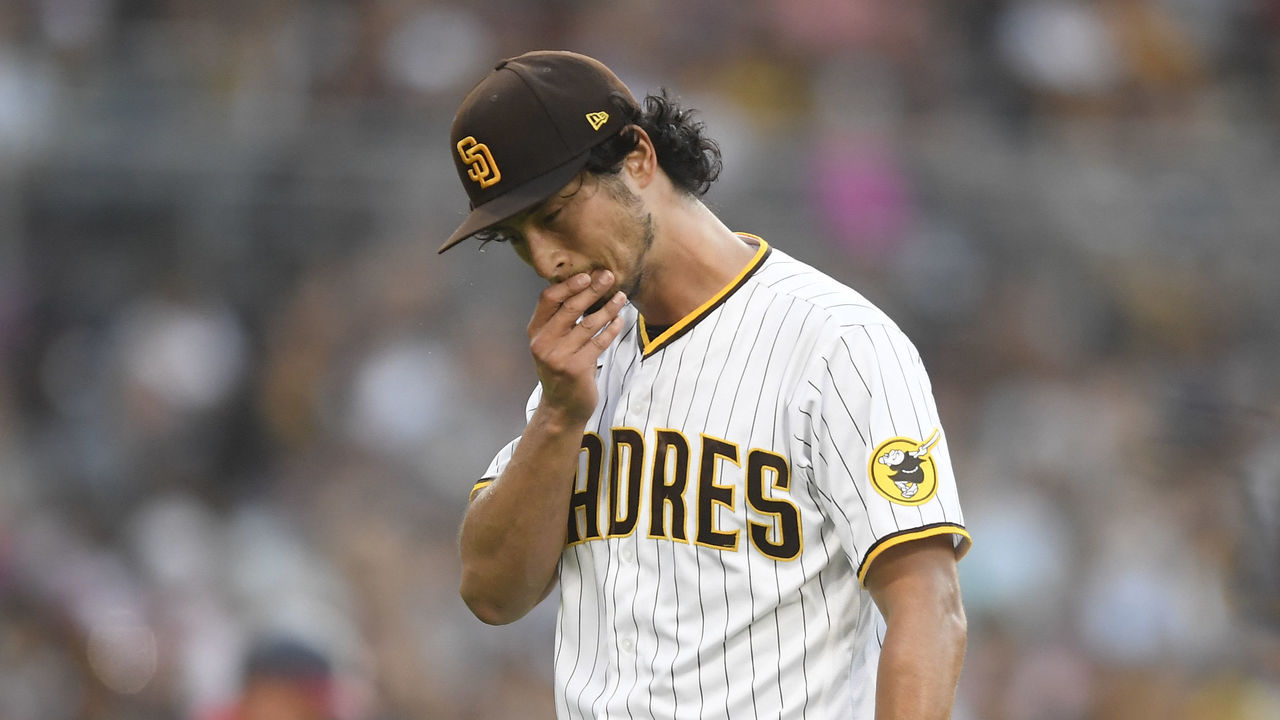 Perhaps it's time to see what Blake Snell can do the third time through an order.
He's faced only 86 batters this season while pitching the third time through a lineup. That's 87th among starting pitchers in 2021. On the surface, it makes sense since he's struggled to go deep into games over his career. But he's actually been more effective in that situation than when seeing the lineup the second time this season. On Tuesday against the Diamondbacks, he faced five batters a third time before he was lifted after throwing 107 pitches in seven innings, allowing no hits.
If we've learned anything in this era of baseball, it's that player skills don't have to remain static. Snell owns four plus pitches and his velocity remains steady. If he gets his command back to previous levels, he should be better able to navigate opposing lineups than most pitchers. He leads the NL in walks and is one of the bigger disappointments on this underachieving team. He hasn't been great since 2018. The Padres need that to change immediately.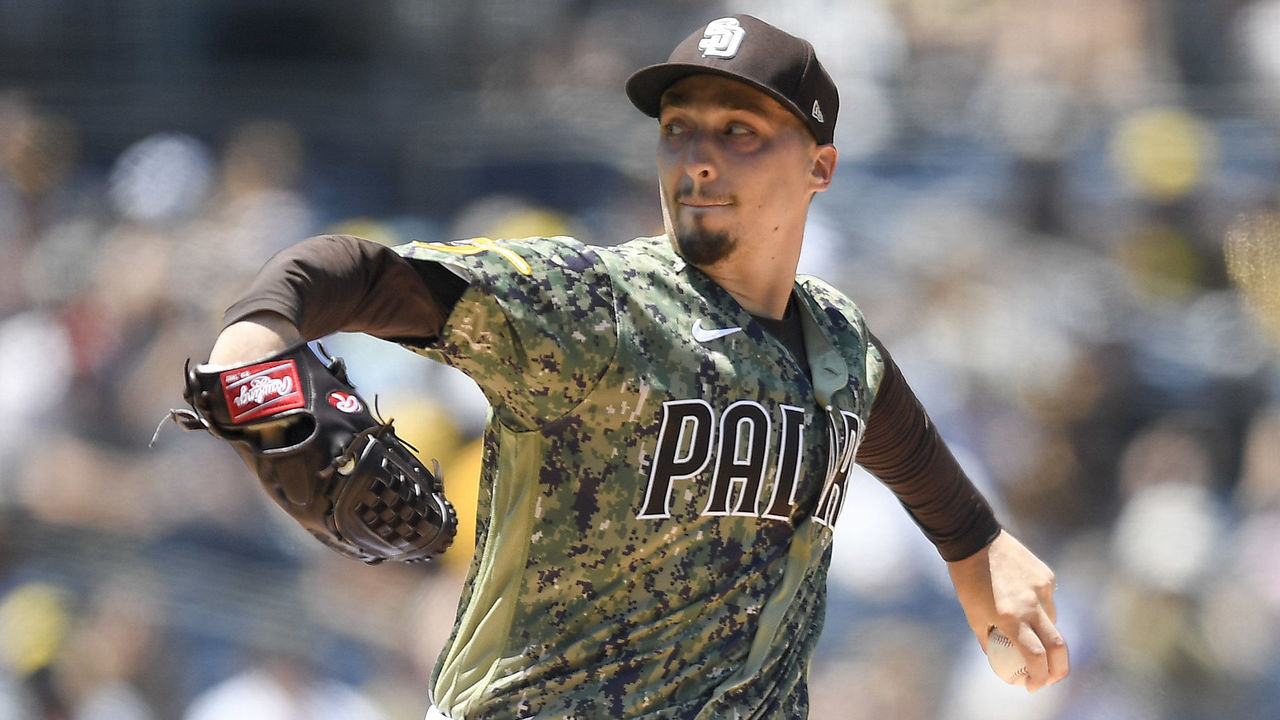 The Padres have the toughest remaining schedule in the majors, including 10 more games against the Giants and six against the Dodgers. On the other hand, they have the third-best record against teams above .500 (32-25). If they're a team that rises to the occasion, then this September setup is a great test.
Toronto Blue Jays
The Blue Jays are the longest shot in this group and perhaps the unluckiest. Their expected record, based on runs scored vs. runs allowed, should be 77-54 - eight games better than where they stand now. The Jays have struggled in close games in part because of bullpen issues, leaving them a postseason long shot.
While the front office took steps to strengthen the embattled bullpen at the deadline, those efforts have fallen short to date. The bullpen ranks 13th in FIP and 14th in WAR in the AL in the second half. Trade-deadline acquisition Brad Hand was unable to find his groove and was designated for assignment on Tuesday. Adam Cimber and Trevor Richards have struggled at times. If only Julian Merryweather could stay healthy.
The Blue Jays' other, quieter deficiency is that they've simply been a mediocre defensive team, ranking 17th in the majors in defensive runs saved. Major defensive gaffes late in two August games against the Tigers cost the Jays dearly. Santiago Espinal's glove would have seen more time at third base, but he strained his hip over the weekend and is on the injured list.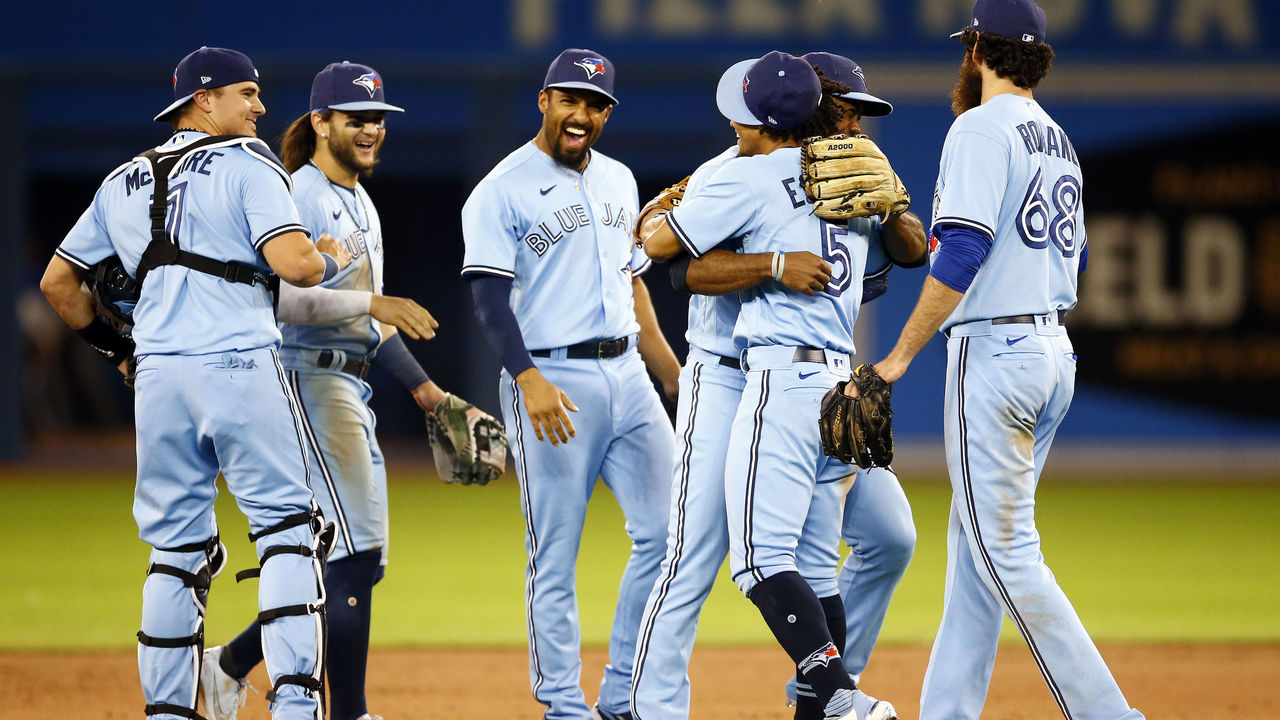 To secure a playoff berth, the Blue Jays might simply have to outhit everyone in September. Getting George Springer back is a big lift if he can stay on the field. More than anything, the Jays need Vladimir Guerrero Jr. to return to his first-half MVP-caliber form. Maybe he's doing just that with Monday's two-homer game.
Entering the weekend, Guerrero's ground-ball rate was increasing and his offensive productivity decreasing. Since the All-Star break, he's looked more like 2020 Vlad than the 2021 version of himself. Before his breakout this week, Guerrero was batting just .267 in the second half (118 wRC+) after posting a .332 average (189 wRC+) in the first. But assuming that is just a lull in a breakout season, maybe he's peaking one more time after hitting three homers in his last two games. The Jays were first in the AL in homers and fourth in runs in the first half, but rank sixth and eighth, respectively, in the second half.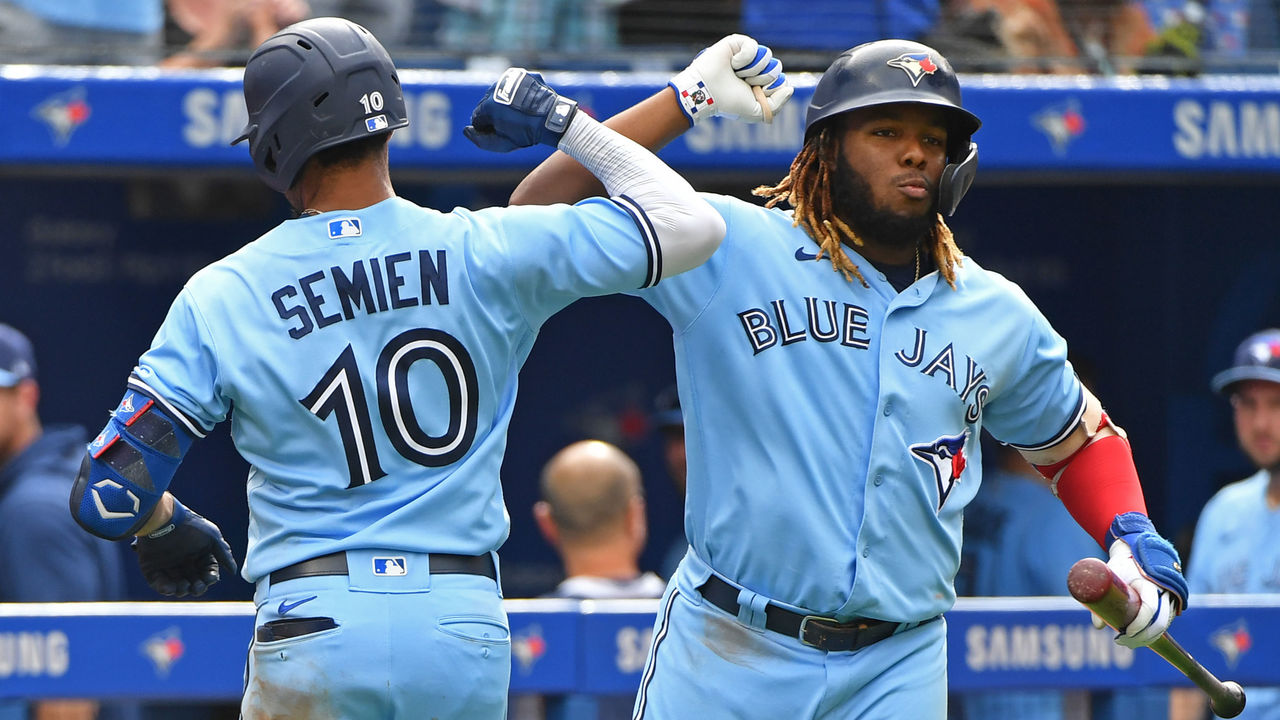 Boston Red Sox
As the Yankees surged, the Red Sox have faltered. Perhaps that's not all that surprising, as the Red Sox appeared to be overachieving in the first half. Still, they remain in a strong position to capture the final AL playoff spot.
Chris Sale might need to be a late-season savior. He's been excellent in his first three appearances back from Tommy John surgery - including an immaculate inning against the Twins on Thursday. Sale must continue to pitch like a top-of-the-rotation arm.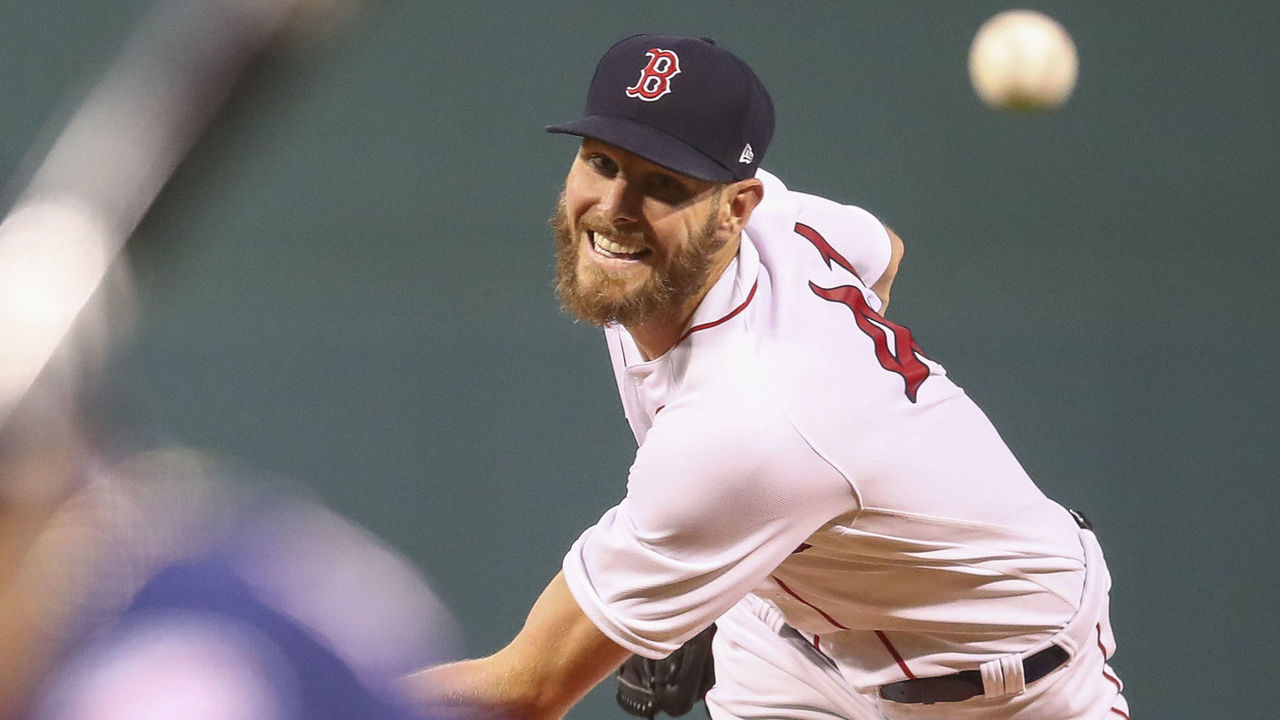 Offensively, the Red Sox could also stand to be even more aggressive. They lead baseball with a .713 slugging percentage on first-pitch offerings but rank just 21st in first-pitch swing rate.
Getting Matt Barnes healthy (COVID-19 injury list) and back to his first-half form later in September could also be key. Barnes was one of the best finishers in baseball with his hammer curveball playing well off his mid-90s fastball. However, in his last 11.1 innings, he's allowed 11 runs (after allowing just 12 over his first 38 innings).
Oakland Athletics
The Athletics were dealt a blow after staff ace Chris Bassitt - a Cy Young contender - suffered a scary injury two weeks ago. Replacing him is all but impossible, but the A's might have a secret bullpen weapon in A.J Puk, a 6-foot-7 lefty with incredible stuff. Puk has rarely been healthy, but since his return in August, he's shown flashes of brilliance with a Randy Johnson-esque pitch mix and throwing motion. The bullpen is mediocre, but it's a fresh group for the stretch run, having thrown the fewest innings in baseball thanks to the workload Bassitt and other A's starters absorbed.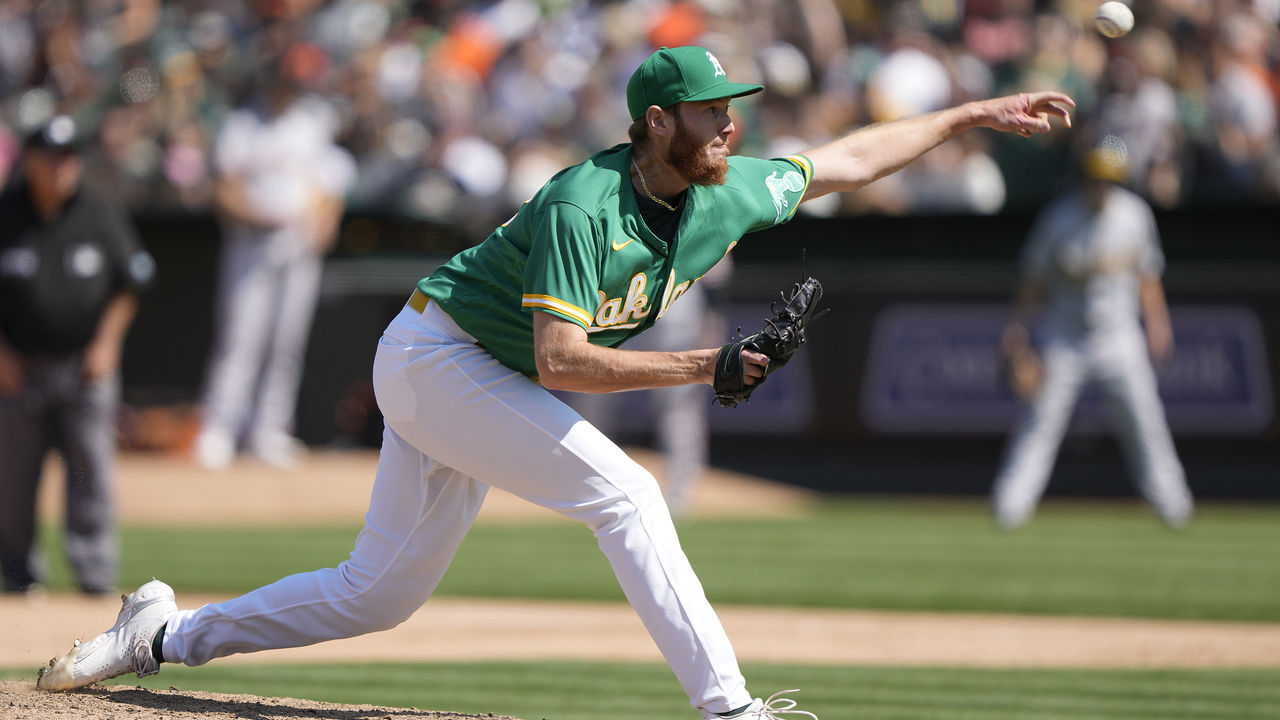 If he doesn't become a starter, Puk could be an Andrew Miller-style, high-leverage, multi-inning difference-maker someday, but it might need to happen now. Oakland needs to find new ways to prevent runs while deploying a staff with below-average strikeouts and stuff as a whole.
Cincinnati Reds
The Reds got back in the wild-card picture with one of the best run-scoring efforts in the second half of the season. While the Blue Jays and Padres have disappointed, the Reds have overachieved. They face a much easier schedule than the Padres - the second-easiest remaining schedule in the majors - that includes nine games versus the lowly Pittsburgh Pirates.
The Reds also have another advantage: Luis Castillo is looking more like his former ace self.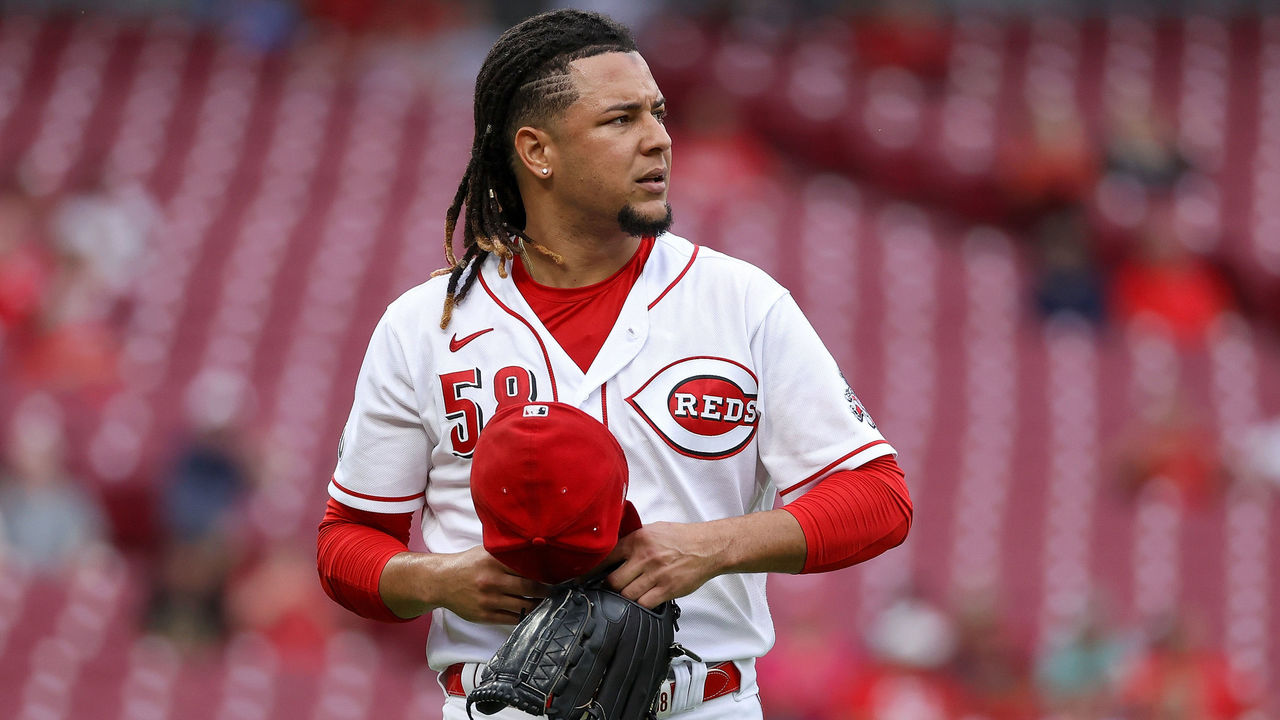 In the second half, his walk and strikeout numbers are trending the right way (2.1 K-BB ratio in the first half, 3.3 in the second); his ERA dropped from 4.65 to 3.64. He's now relying on his changeup less, but that is perhaps making him less predictable. An improving Castillo, with a loaded lineup and an easier schedule, just might give the Reds the inside track to a wild-card spot.
Philadelphia Phillies
The Phillies are the one team in this group not on the wild-card bubble - they're more likely to catch Atlanta for the NL East title (24.6% probability) than earn a wild card (6.2%), even though they're only 2 1/2 games behind the Reds.
The Phillies are a stars-and-scrubs team. Bryce Harper, J.T. Realmuto, Zack Wheeler, and Aaron Nola have combined for 43% of the team's WAR value this season (12.8 of 29.5). Harper is playing like an MVP candidate, putting together his best season since winning the NL MVP in 2015. Wheeler is in Cy Young conversations. The rest of the roster generally leaves much to be desired. One candidate to emerge? Andrew McCutchen.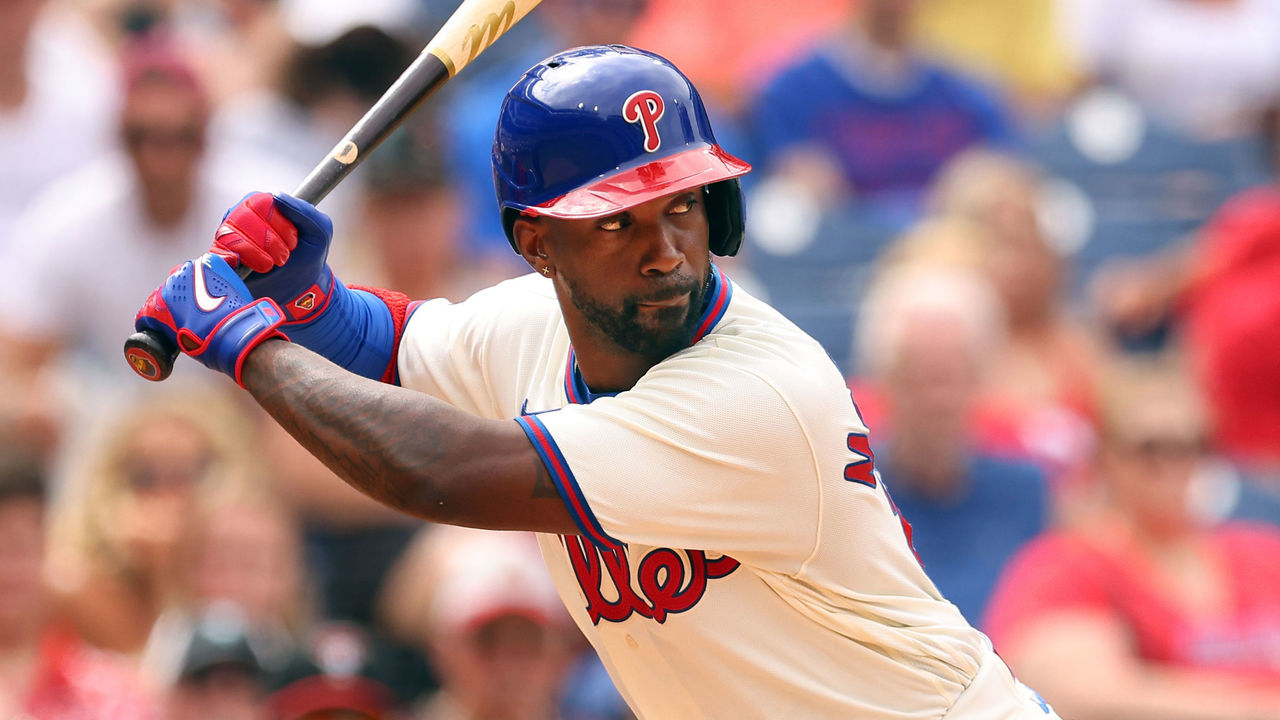 McCutchen was once an MVP winner himself, taking home the award in 2013. While he's not the player he was then, he has retained excellent plate discipline, posting the second-best walk rate (14.8%) and one of the lowest chase rates of his career. His strikeout rate is below the MLB average. He's hit 22 home runs.
So why is he hitting only .222? McCutchen has posted the lowest BABIP of his career to date (.243). His career BABIP is .319. He doesn't run like he once did, but he has been unlucky this season and there's still plenty of offensive skill in his profile. Given the state of the Phillies' bullpen and back end of the rotation, the Phillies need runs, and McCutchen has some upside in September to help provide a potential boost.
Travis Sawchik is theScore's senior baseball writer.
Comments
✕
What the wild-card contenders need to do in September
  Got something to say? Leave a comment below!