Who spent the most in MLB free agency?
Julio Aguilar / Getty Images Sport / Getty
Here's how every MLB team ranks in total money spent on major-league free-agent contracts this offseason. Contract extensions, minor-league deals, salaries acquired in trades, and contracts awarded in arbitration are not included.
1. Toronto Blue Jays, $186.25M
Signings (6): George Springer (6-year, $150M), Marcus Semien (1-year, $18M), Robbie Ray (1-year, $8M), Kirby Yates (1-year, $5.5M), Tyler Chatwood (1-year, $3M), David Phelps (1-year, $1.75M)
The Blue Jays outspent everyone despite not playing a single game in their own stadium in 2020. With the bulk of its young core having graduated to the majors, now is the time for Toronto to commit big dollars to free agents. The team did just that by signing Springer to the richest contract in franchise history.
2. Philadelphia Phillies, $160M
Signings (6): J.T. Realmuto (5-year, $115.5M), Didi Gregorius (2-year, $28M), Archie Bradley (1-year, $6M), Chase Anderson (1-year, $4M), Brad Miller (1-year, $3.5M), Matt Moore (1-year, $3M)
The Phillies weren't expected to be major players in free agency after ownership claimed significant financial losses, but they ended up spending more than almost everyone else. New president of baseball ops Dave Dombrowski isn't someone you hire if you aren't willing to spend, and ownership allowed him to spend big, inking Realmuto to the offseason's second-most expensive free-agent deal.
3. Los Angeles Dodgers, $158.25M
Signings (4): Trevor Bauer (3-year, $102M), Justin Turner (2-year, $34M), Blake Treinen (2-year, $17.5M), Tommy Kahnle (2-year, $4.75M)
Los Angeles isn't about to slow down after winning its first World Series since 1988. The Dodgers blew through the luxury-tax threshold to sign Bauer to a unique record-setting deal that will see him earn $40 million in 2021. L.A. will pay Bauer, Turner, and Treinen more this season than the Pirates will dish out for their entire 40-man roster.
4. New York Mets, $111.55M
Signings (9): James McCann (4-year, $40.6M), Taijuan Walker (2-year, $23M), Marcus Stroman (1-year, $18.9M), Trevor May (2-year, $15.5M), Kevin Pillar (1-year, $5M), Jonathan Villar (1-year, $3.55M), Aaron Loup (1-year, $3M), Albert Almora Jr. (1-year, $1.25M), Jacob Barnes (1-year, $750K)
Steve Cohen's impact has been immediate. Not only did the Mets bring on more than $30 million in the trade for Francisco Lindor and Carlos Carrasco, but the team's new owner gave the front office the green light to spend more than $110 million on free agents. It's almost a tad disappointing that the team avoided going over the luxury-tax threshold. Either way, New York is arguably one of MLB's deepest teams following an excellent winter.
5. New York Yankees, $111.5M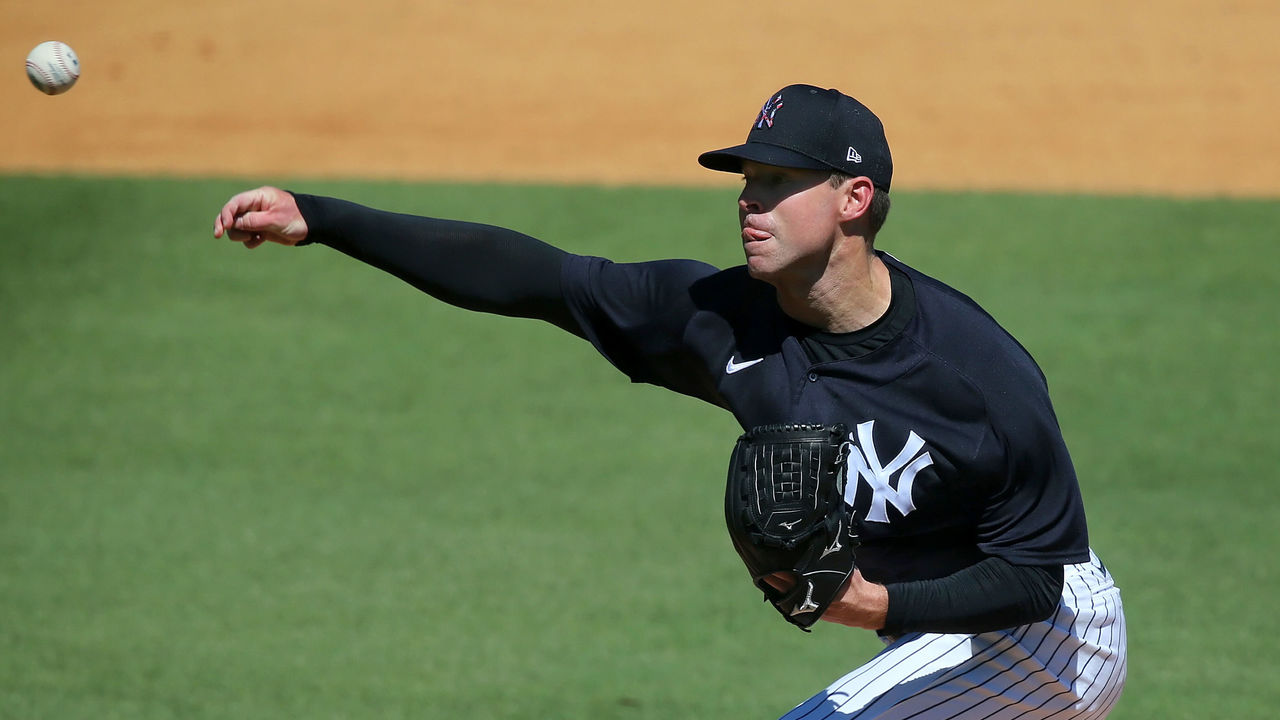 Signings (5): DJ LeMahieu (6-year, $90M), Corey Kluber (1-year, $11M), Brett Gardner (1-year, $4M), Justin Wilson (1-year, $4M), Darren O'Day (1-year, $2.5M)
The Yankees' offseason seemed quiet - and they still managed to outspend most of the league. New York didn't have much room to maneuver under the tax threshold, so spreading out LeMahieu's $90 million was some clever work by general manager Brian Cashman. But there's very limited payroll flexibility both now and moving forward: The Yankees have already committed $149 million to their 2022 roster - before accounting for the potential arbitration salaries of Aaron Judge, Gary Sanchez, Luke Voit, Gio Urshela, Gleyber Torres, Jameson Taillon, and others.
6. Atlanta Braves, $93M
Signings (5): Marcell Ozuna (4-year, $65M), Charlie Morton (1-year, $15M), Drew Smyly (1-year, $11M), Jake Lamb (1-year, $1M), Josh Tomlin (1-year, $1M)
Alex Anthopoulos struck gold with one-year deals for star position players in recent years, but he finally had to extend the commitment with Ozuna. If the slugger can replicate his 2020 production over the next four years, his contract will be a steal - even without the universal DH this season. The additions of Smyly and Morton on one-year deals strengthen the Braves' rotation while keeping long-term spots open for several young arms.
7. Houston Astros, $72.35M
Signings (5): Michael Brantley (2-year, $32M), Jake Odorizzi (2-year, $20.25M), Pedro Baez (2-year, $12M), Jason Castro (2-year, $7M), Ryne Stanek (1-year, $1.1M)
Gerrit Cole and George Springer departed in consecutive offseasons, dealing the Astros a pair of considerable blows. Houston still opted to spend elsewhere right up to the tax threshold, bringing back Brantley while adding Odorizzi and some bullpen arms to stay competitive. Houston is unlikely to exceed the threshold as it faces further draft-pick penalties in the wake of its sign-stealing scandal.
8. Chicago White Sox, $64M
Signings (3): Liam Hendriks (4-year, $54M), Adam Eaton (1-year, $7M), Carlos Rodon (1-year, $3M)
After spending $178 million last offseason to sign Yasmani Grandal, Dallas Keuchel, and Jose Abreu, the White Sox tightened things up this winter. That didn't stop them from making an impact, though. Hendriks landed the richest deal for any reliever by more than $35 million. With Eloy Jimenez, Yoan Moncada, and Luis Robert all signed long-term, it wouldn't be a surprise to see the White Sox make another major addition next winter.
9. San Francisco Giants, $62.25M
Signings (10): Kevin Gausman (1-year, $18.9M), Tommy La Stella (3-year, $18.75M), Jake McGee (2-year, $7M), Anthony DeSclafani (1-year, $6M), Aaron Sanchez (1-year, $4M), Alex Wood (1-year, $3M), Curt Casali (1-year, $1.5M), Matt Wisler (1-year, $1.15M), Jose Alvarez (1-year, $1.15M), John Brebbia (1-year, $800K)
The Giants kept working to stay competitive in the short term while staying flexible for next winter when over $100 million could come off the books. San Francisco's entire rotation - Gausman, DeSclafani, Wood, Sanchez, and Johnny Cueto - could be headed for free agency next offseason.
10. Milwaukee Brewers, $46.23M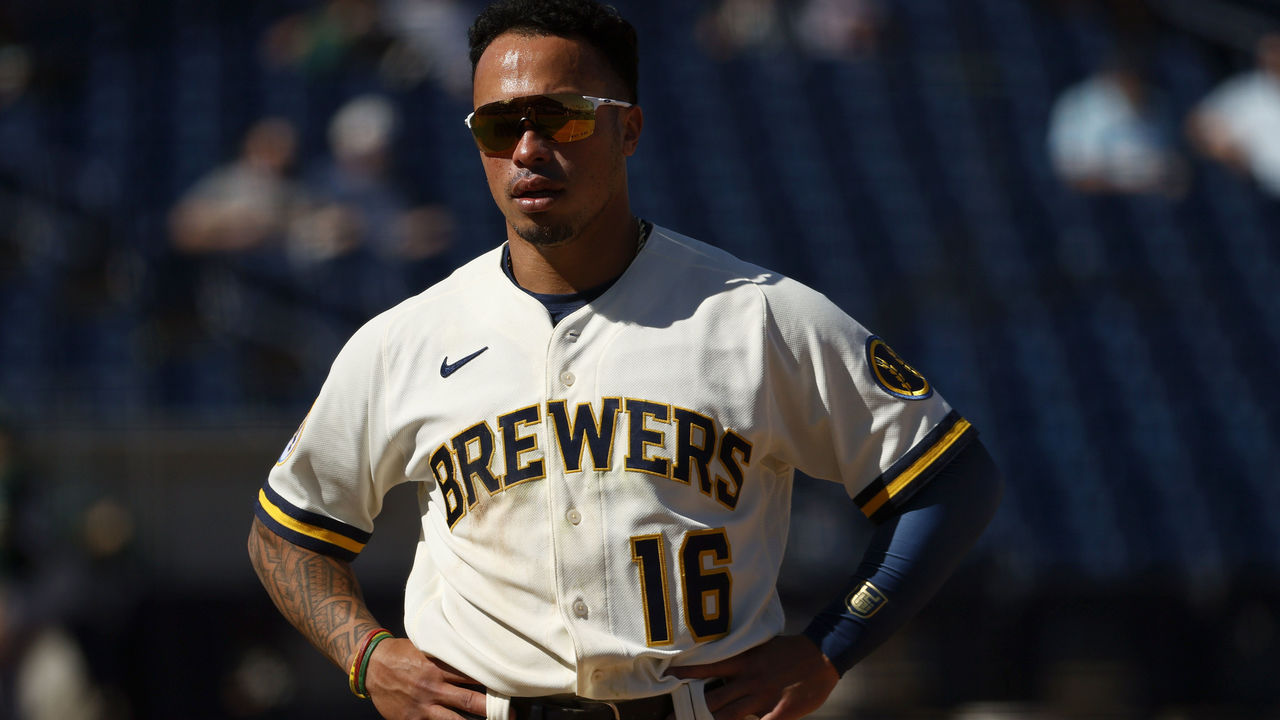 Signings (5): Jackie Bradley Jr. (2-year, $24M), Kolten Wong (2-year, $18M), Brett Anderson (1-year, $2.5M), Daniel Robertson (1-year, $900K), Luke Maile (1-year, $825K)
Milwaukee added two Gold Glove winners up the middle in Bradley and Wong. Waiting out Bradley's market proved beneficial, as the Brewers managed to get the outfielder to come down from his reported four-year demand. Without the DH - and with Lorenzo Cain's return - Bradley's addition creates a crowded outfield, but too much depth is a good problem to have.
11. Minnesota Twins, $41.75M
Signings (6): Nelson Cruz (1-year, $13M), Andrelton Simmons (1-year, $10.5M), J.A. Happ (1-year, $8M), Alex Colome (1-year, $6.25), Matt Shoemaker (1-year, $2M), Hansel Robles (1-year, $2M)
The Twins brought back an integral piece of their offense by re-signing Cruz, who owns a 1.020 OPS with 57 homers in 173 games since joining the team before the 2019 season. Simmons and his four Gold Gloves shore up Minnesota's infield defense. The club also improved its bullpen by bringing in two relievers with a combined 165 career saves.
12. Kansas City Royals, $41.5M
Signings (5): Mike Minor (2-year, $18M), Carlos Santana (2-year, $17.5M), Greg Holland (1-year, $2.75M), Michael A. Taylor (1-year, $1.75M), Jarrod Dyson (1-year, $1.5M)
General manager Dayton Moore did a sneaky good job bolstering a Royals roster that could compete for a wild-card spot. Minor gives Kansas City a veteran hurler to complement Danny Duffy, Brad Keller, and Brady Singer. Santana, meanwhile, is a middle-of-the-order bat with a career .366 on-base percentage.
13. Boston Red Sox, $40.2M
Signings (7): Enrique Hernandez (2-year, $14M), Garrett Richards (1-year, $10M), Martin Perez (1-year, $5M), Hunter Renfroe (1-year, $3.1M), Marwin Gonzalez (1-year, $3M), Hirokazu Sawamura (2-year, $3M), Matt Andriese (1-year, $2.1M)
The Red Sox opted to remain under the luxury-tax threshold for a second straight season. Still, despite an offseason lacking any big expenditures, the team's payroll will exceed $200 million for the third time in four years. Chaim Bloom did well to build up the roster with limited cash to spend, though it is a bit concerning to see one of MLB's richest clubs go consecutive winters without a major splash.
14. Washington Nationals, $28M
Signings (5): Brad Hand (1-year, $10.5M), Kyle Schwarber (1-year, $10M), Jon Lester (1-year, $5M), Alex Avila (1-year, $1.5M), Ryan Zimmerman (1-year, $1M)
The Nationals checked a lot of offseason boxes thanks to a productive foray into the free-agent market. Washington's bullpen is much stronger with Hand taking the closer's role, and Schwarber gives the club a power bat alongside Juan Soto, Trea Turner, and newcomer Josh Bell.
15. San Diego Padres, $25.2M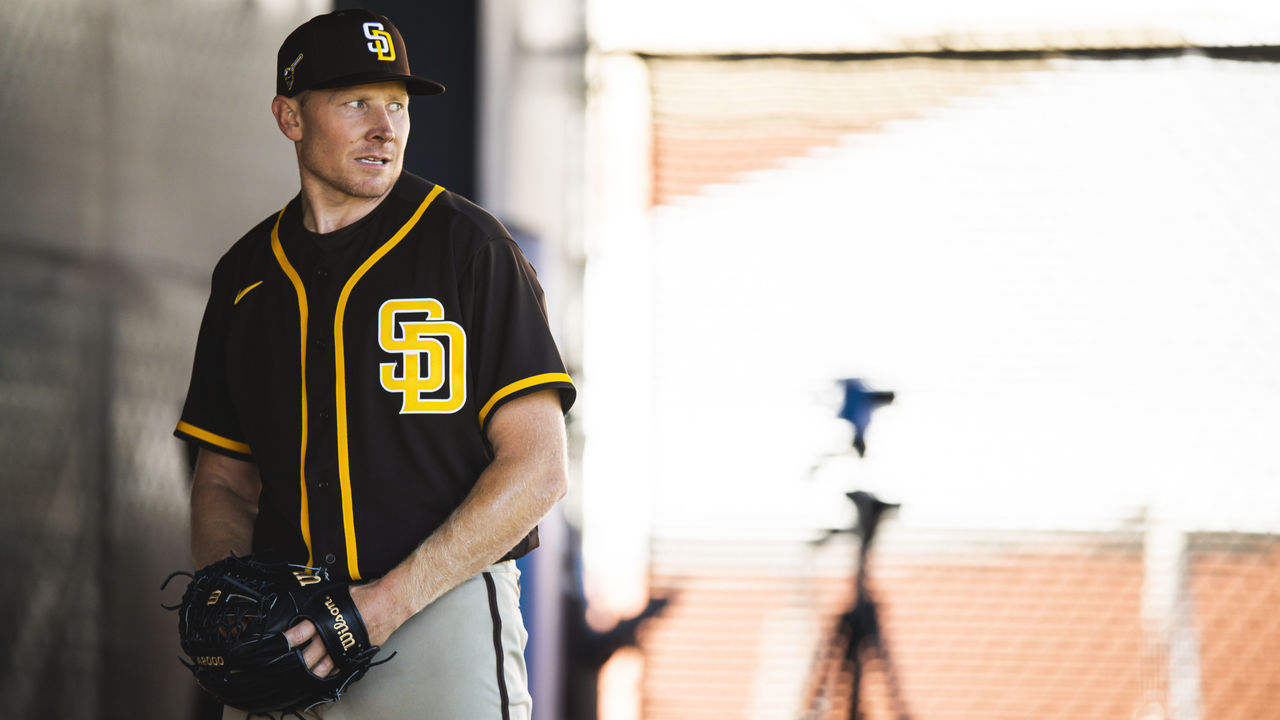 Signings (3): Jurickson Profar (3-year, $21M), Mark Melancon (1-year, $3M), Keone Kela (1-year, $1.2M)
San Diego increased its payroll by $29 million compared to last season, but the Padres rank relatively low here after doing the bulk of their heavy lifting on the trade market. Adding Kela and Melancon for $4.2 million carries enormous upside with almost no risk.
16. Chicago Cubs, $23.75M
Signings (9): Joc Pederson (1-year, $7M), Jake Arrieta (1-year, $6M), Andrew Chafin (1-year, $2.75M), Trevor Williams (1-year, $2.5M), Austin Romine (1-year, $1.5M), Jake Marisnick (1-year, $1.5M), Brandon Workman (1-year, $1M), Ryan Tepera (1-year, $800K), Kohl Stewart (1-year, $700K)
With Theo Epstein jumping ship, forever sidekick Jed Hoyer took over and opted to settle for multiple one-year deals. The team looks committed to figuring out how to handle key impending free agents Kris Bryant, Javier Baez, and Anthony Rizzo in the coming months. Chicago's $170-million payroll is its lowest since 2015.
17. Seattle Mariners, $22.3M
Signings (5): James Paxton (1-year, $8.5M), Ken Giles (2-year, $7M), Chris Flexen (2-year, $4.75M), Kendall Graveman (1-year, $1.25M), Keynan Middleton (1-year, $800K)
Paxton is back after a two-year stint in the Bronx. The Canadian hurler owns a career 3.42 ERA, 1.18 WHIP, and 9.5 K/9 in 136 starts with the Mariners. Giles is another interesting signing, but he won't pitch in 2021 due to Tommy John surgery.
18. Detroit Tigers, $21.5M
Signings (5): Robbie Grossman (2-year, $10M), Jonathan Schoop (1-year, $4.5M), Jose Urena (1-year, $3.25M), Wilson Ramos (1-year, $2M), Nomar Mazara (1-year, $1.75M)
The Tigers' additions aren't going to blow anybody away, but that doesn't mean the club's front office didn't do a good job. Grossman put up an .826 OPS with the Athletics last season, while Schoop and Ramos are former All-Stars who could become trade assets down the road. Mazara, still just 25, is a cheap bat with three 20-homer seasons under his belt already.
19. Tampa Bay Rays, $18.725M
Signings (7): Chris Archer (1-year, $6.5M), Michael Wacha (1-year, $3M), Mike Zunino (1-year, $3M), Rich Hill (1-year, $2.5M), Collin McHugh (1-year, $1.8M), Chaz Roe (1-year, $1.15M), Oliver Drake (1-year, $775K)
Charlie Morton's and Blake Snell's innings will be replaced by some combination of Archer, Wacha, Hill, and whoever else Kevin Cash brings out of his "stable of guys that throw 98." No team does more with less than the Rays, so it's only safe to assume all of these players will somehow outplay their contracts.
20. Oakland Athletics, $18.5M
Signings (4): Trevor Rosenthal (1-year, $11M), Yusmeiro Petit (1-year, $2.55M), Mitch Moreland (1-year, $2.25M), Sergio Romo (1-year, $2.25M)
The A's let Marcus Semien walk, opting instead to reinvest $18 million into four players. Oakland will miss Semien's presence both on the field and in the clubhouse, but it's hard to argue with the value the front office squeezed out of free agency. This is how the A's have to operate, and they've proven to be successful at it.
21. St. Louis Cardinals, $17M
Signings (2): Yadier Molina (1-year, $9M), Adam Wainwright (1-year, $8M)
It's the year 2045, and the Cardinals are still signing Molina and Wainwright to one-year deals. It's a wonder St. Louis didn't spend more this winter with the Rockies covering all of Nolan Arenado's $35-million salary for 2021.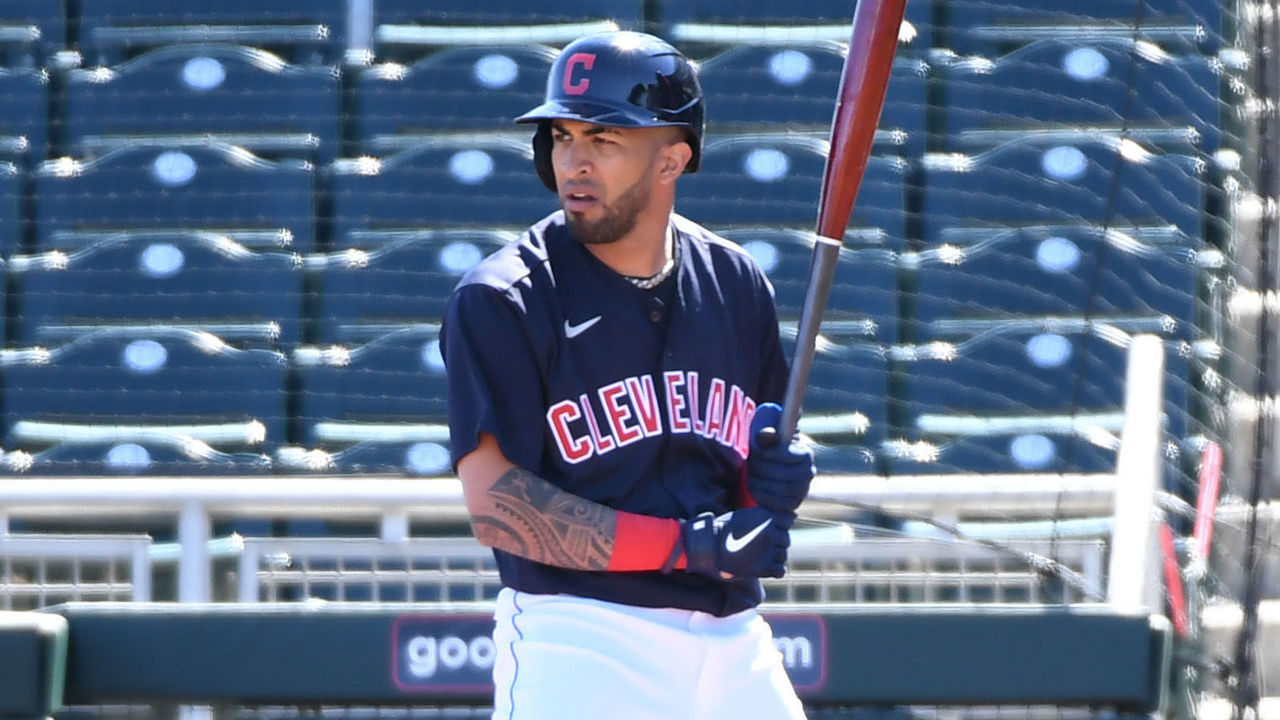 22. Cleveland Indians, $13M
Signings (2): Eddie Rosario (1-year, $8M), Cesar Hernandez (1-year, $5M)
Cleveland saved $31.3 million by swapping Francisco Lindor and Carlos Carrasco for Amed Rosario and Andres Gimenez. The team also cut another $10 million by declining Brad Hand's option. It would have been nice if the Indians reinvested more of those savings back into the roster.
23. Texas Rangers, $10.9M
Signings (3): Kohei Arihara (2-year, $6.2M), David Dahl (1-year, $2.7M), Mike Foltynewicz (1-year, $2M)
The Rangers took a flyer on a pair of former All-Stars in Dahl and Foltynewicz. Both were inexpensive and could easily outperform their contracts if they stay healthy. Arihara, who's projected to pitch in the rotation, has spent his entire career in Japan, so there's some mystery surrounding his potential contribution.
24. Miami Marlins, $10.85M
Signings (3): Adam Duvall (1-year, $5M), Anthony Bass (2-year, $5M), Ross Detwiler (1-year, $850K)
Miami's surprise postseason appearance - one that even saw the Marlins win a series - was not enough to prompt the front office to deviate from its long-term plan. It shouldn't take long for Duvall and Bass to provide surplus value on their reasonably cheap contracts.
25. Los Angeles Angels, $10.625M
Signings (3): Jose Quintana (1-year, $8M), Kurt Suzuki (1-year, $1.5M), Alex Claudio (1-year, $1.125M)
Having Anthony Rendon, Mike Trout, Justin Upton, and Albert Pujols account for $115.7 million makes it tough to build out the rest of the roster, and it looks like the Angels will again be in tough to make the playoffs. The team has considerable money - including Pujols' 10-year deal - coming off the books next offseason, though.
26. Arizona Diamondbacks, $7.5M
Signings (3): Joakim Soria (1-year, $3.5M), Tyler Clippard (1-year, $2.25M), Asdrubal Cabrera (1-year, $1.75M)
Arizona will hope last year's big expenditures bounce back. A couple of inexpensive bullpen additions in Soria and Clippard could be nice under-the-radar moves for the Diamondbacks.
27. Pittsburgh Pirates, $2.5M
Signings (1): Tyler Anderson (1-year, $2.5M)
Five of the Pirates' seven highest-paid players from last season are gone, and only three players on the 2021 roster will earn more than Anderson's $2.5 million. The Dodgers are $49 million over the luxury tax. The Pirates are $149 million under it.
T-28. Cincinnati Reds, $1.5M
Signings (1): Sean Doolittle (1-year, $1.5M)
One year removed from spending $164 million on free agents Wade Miley, Mike Moustakas, Nicholas Castellanos, and Shogo Akiyama, the Reds opted to cut payroll. Reclamation project Doolittle will serve as a cheaper option in the bullpen after Cincinnati traded away closer Raisel Iglesias for salary relief.
T-28. Baltimore Orioles, $1.5M
Signings (1): Freddy Galvis (1-year, $1.5M)
Find something the Orioles love more than signing a veteran free-agent shortstop on a short-term deal. Galvis takes over for Jose Iglesias after Baltimore traded the latter this offseason.
30. Colorado Rockies, $0
And you're wondering why Nolan Arenado wanted out. This was the second straight offseason the Rockies spent zero dollars on guaranteed contracts for free agents.
Comments
✕
Who spent the most in MLB free agency?
  Got something to say? Leave a comment below!