Over/under: Breaking down 2021 PECOTA projections for every team
Lindsey Wasson / Getty Images
It's almost spring training, which means it's time for the prognosticators to get to work. Baseball Prospectus released its PECOTA projections for the 2021 season this week, and though more than a few free agents remain unsigned, it's as good a time as any to start examining how rosters stack up.
Let's take a deeper dive into the algorithm and break down what each projected win total says about all 30 teams heading into the season.
AL East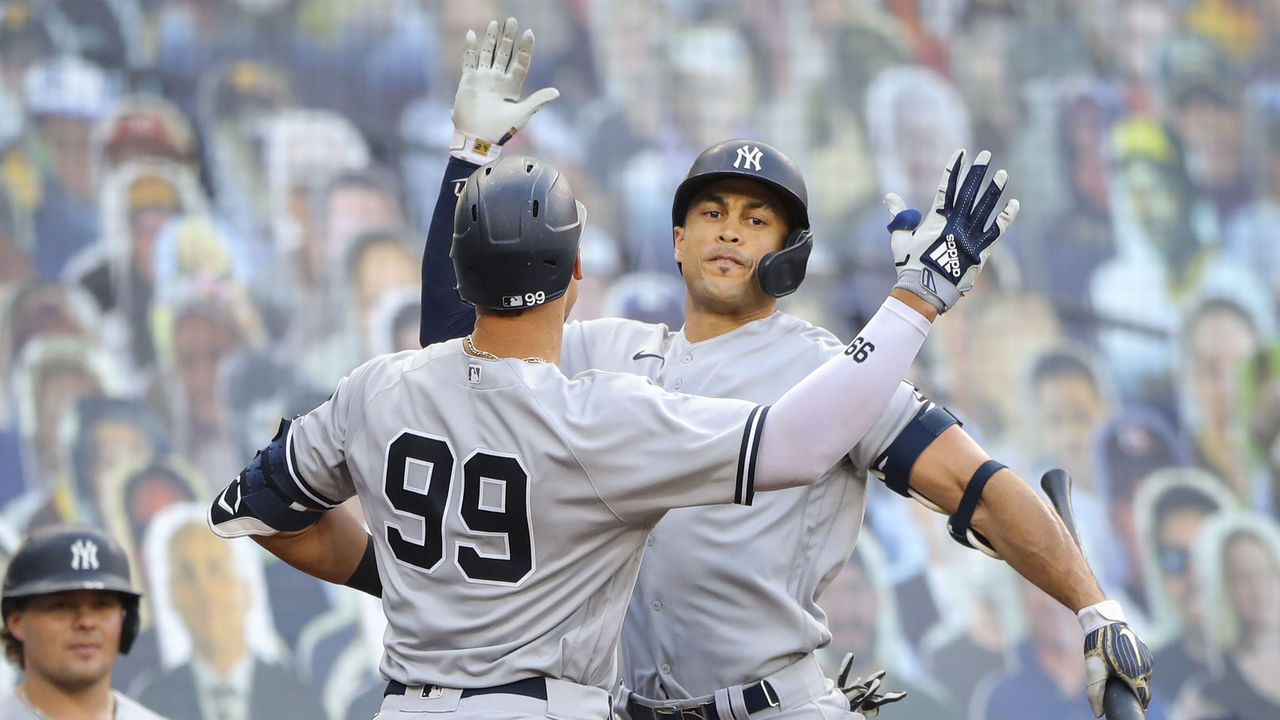 | Team | Projected wins | O/U |
| --- | --- | --- |
| Yankees | 97 | U |
| Rays | 86 | U |
| Blue Jays | 85 | O |
| Red Sox | 80 | O |
| Orioles | 66 | U |
PECOTA loves what the Yankees have done this offseason. Though there's a lot of risk in replacing Masahiro Tanaka with two pitchers coming off major injuries in Corey Kluber and Jameson Taillon, both offer very high rewards. Bringing back DJ LeMahieu was also a must, and the team took care of it.
The AL champion Rays will be hard-pressed to repeat after jettisoning Blake Snell and losing Charlie Morton. It remains to be seen whether their unique approach to building a pitching staff will help them withstand those losses. A full season of Randy Arozarena and a rebound campaign from Austin Meadows will go a long way for this club.
The Blue Jays will be in tough even after a splashy winter that saw the team add George Springer and Marcus Semien, among others. The pitching staff behind Hyun-Jin Ryu probably did Toronto no favors when it came to this projection. Still, this is a very talented club with enough offensive firepower to outperform expectations.
What exactly are the Red Sox? Andrew Benintendi is gone, Jackie Bradley Jr. may follow, and the pitching staff remains an odd assortment of question marks. Their biggest additions have been utility players like Enrique Hernandez and Marwin Gonzalez, or bounce-back candidates like Hunter Renfroe and Garrett Richards. But the offense - still anchored by Rafael Devers, J.D. Martinez, and Xander Bogaerts - remains potent enough to push Boston above what's expected.
Maybe PECOTA was simply being nice by projecting 66 wins for the Orioles.
AL Central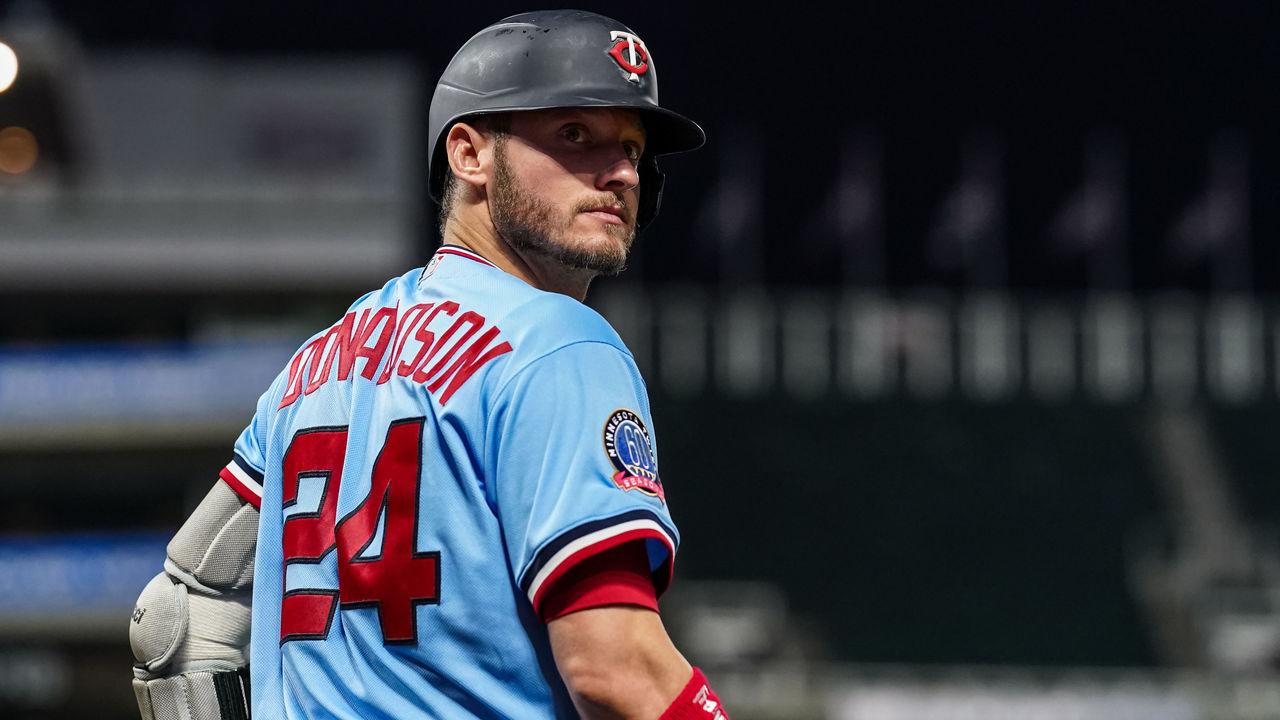 | Team | Projected wins | O/U |
| --- | --- | --- |
| Twins | 91 | O |
| Indians | 86 | U |
| White Sox | 83 | O |
| Royals | 71 | O |
| Tigers | 67 | U |
The Twins are built on solid ground, with the bulk of the offensive core returning to the fold after Nelson Cruz re-signed. Outfield prospect Alex Kirilloff, who debuted in the postseason, will get his first crack at the everyday lineup. Replacing Jake Odorizzi with J.A. Happ might raise a few eyebrows, though, and the pitching staff may ultimately be the club's weakness.
The Indians traded Francisco Lindor and Carlos Carrasco, yet they're still projected to finish second? Shane Bieber can't start 100 games. Jose Ramirez will anchor the offense, and there is some upside in Franmil Reyes, Josh Naylor, and Amed Rosario, but a bigger drop-off can be expected.
We're confidently taking the over on the White Sox. They added Lance Lynn and Liam Hendriks, and they'll likely get Michael Kopech back. Eloy Jimenez and Luis Robert should make further strides.
The Royals may not be a playoff team, but they won't be pushovers. Acquiring Andrew Benintendi and Mike Minor while signing Carlos Santana, Michael A. Taylor, and Hanser Alberto gives the club some added depth as it waits for its top prospects to graduate.
The Tigers will hope to see growth from young pitchers Casey Mize and Tarik Skubal, but another 100-loss season isn't out of the question.
AL West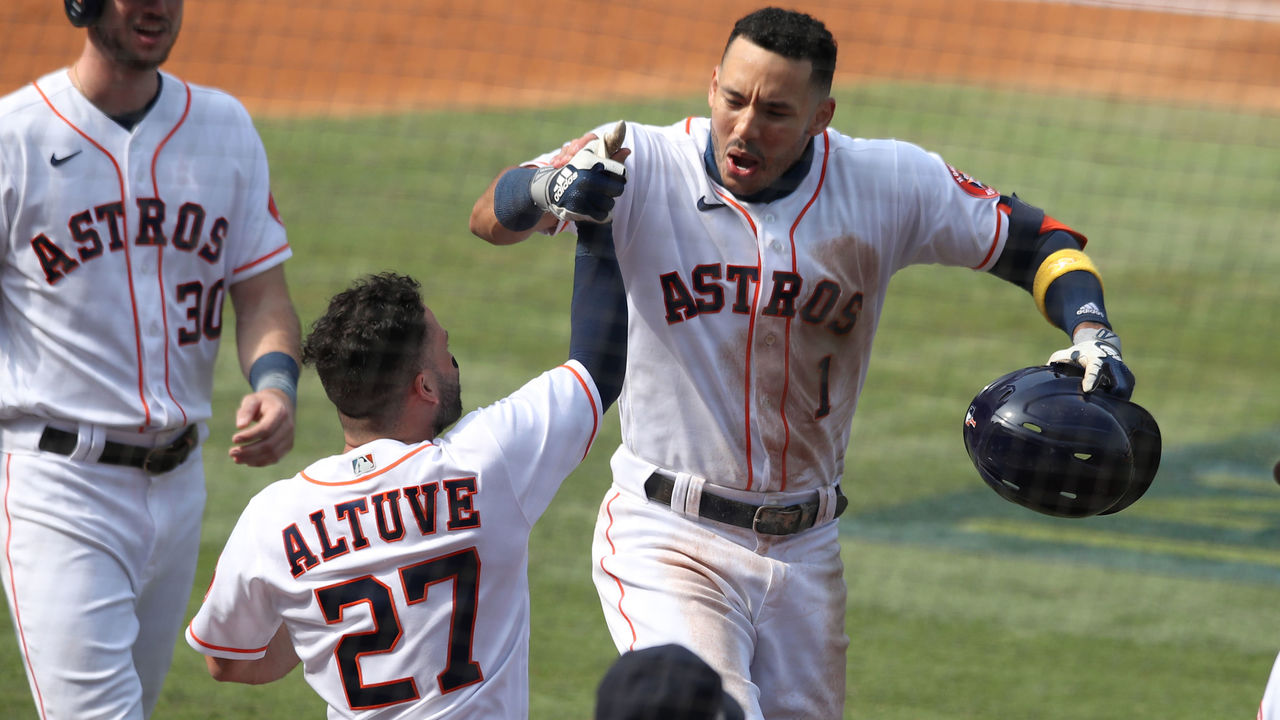 | Team | Projected wins | O/U |
| --- | --- | --- |
| Astros | 93 | U |
| Angels | 87 | U |
| Athletics | 80 | O |
| Mariners | 70 | O |
| Rangers | 67 | U |
The AL West landscape is slowly changing, yet the Astros - who lost George Springer and will again be missing Justin Verlander - are still projected to be the class of this division. Though their roster has taken some hits, they still have an elite foursome atop their lineup and Zack Greinke heading the rotation. Perhaps 93 wins is a touch optimistic, but it still feels premature to start writing this team's obituary.
Did the Angels finally surround Mike Trout with enough talent? They missed out on big names, but new general manager Perry Minasian made a series of smaller moves that should vault them closer to contention.
The Athletics lost Marcus Semien and Liam Hendriks, but this is still an intriguing team with enough talent to contend. In many ways, it's par for the course for an Oakland club that is constantly retooling and often shows up against all odds.
It finally feels like the Mariners are entering the next phase of their rebuild. They're no longer the worst team in this division, and there's plenty of young talent on the verge of reaching the majors. With little in the way of expectations, it's easy to picture Seattle emerging as a club that can make life difficult for contenders.
It's a full-on rebuild for the Rangers, who will be among the AL's worst teams.
NL East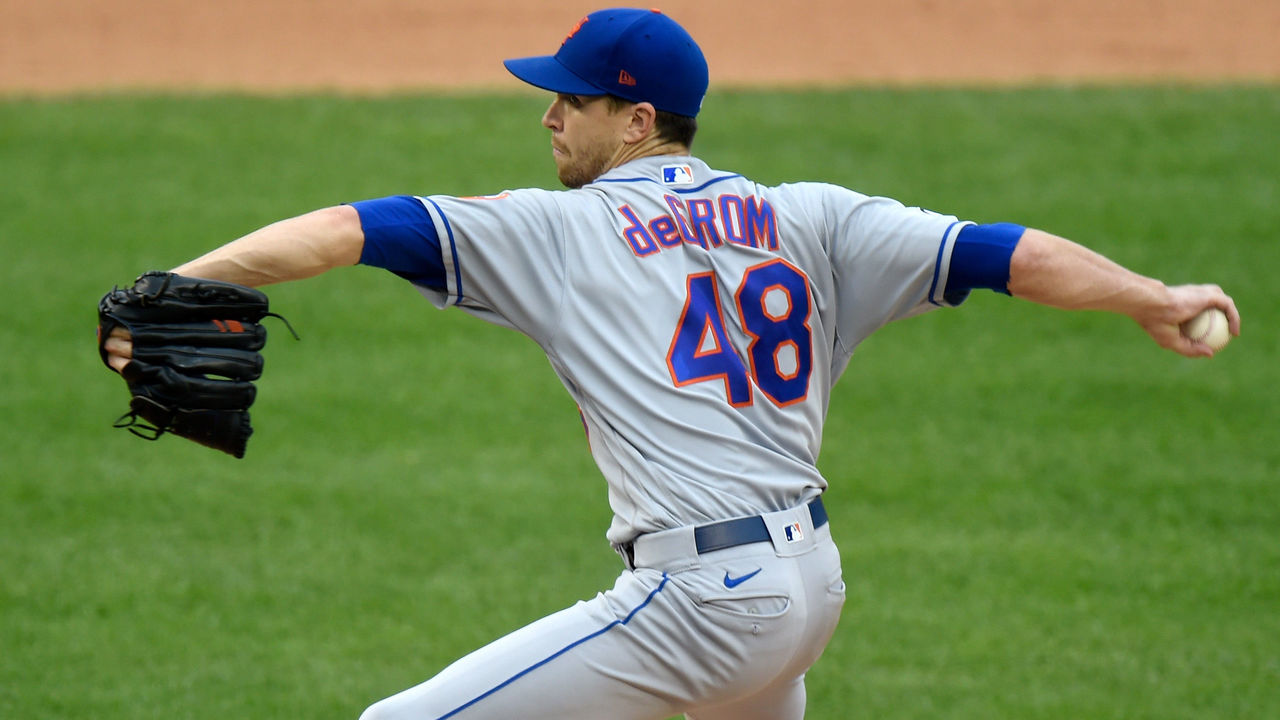 | Team | Projected wins | O/U |
| --- | --- | --- |
| Mets | 96 | U |
| Nationals | 85 | O |
| Phillies | 83 | O |
| Braves | 82 | O |
| Marlins | 68 | O |
Adding Francisco Lindor, Carlos Carrasco, and James McCann probably won't be enough to help the Mets win almost 100 games and finish far ahead of the pack in the NL East. We're not convinced they're the best team in the division.
The Nationals made some nice depth additions in Josh Bell and Jon Lester, and the core remains strong despite a disappointing 2020. Remember, with more time a year earlier, Washington snapped out of the doldrums to surge to a championship.
Will the Phillies finally put it all together? They brought back J.T. Realmuto and Didi Gregorius, but they haven't really added much of significance. It's time for the underachievers to find a groove.
A projection putting the Braves a game over .500 is ludicrous. Atlanta is arguably better heading into 2021 with Charlie Morton in the fold, Drew Smyly joining the rotation, and Mike Soroka presumably getting healthy at some point. The Braves also brought back Marcell Ozuna, and they still have reigning MVP Freddie Freeman, Ronald Acuna Jr., and Ozzie Albies, among others.
The Marlins were a nice surprise when they reached the postseason in 2020, but the young roster will probably struggle over a full season. That's OK because the future is bright.
NL Central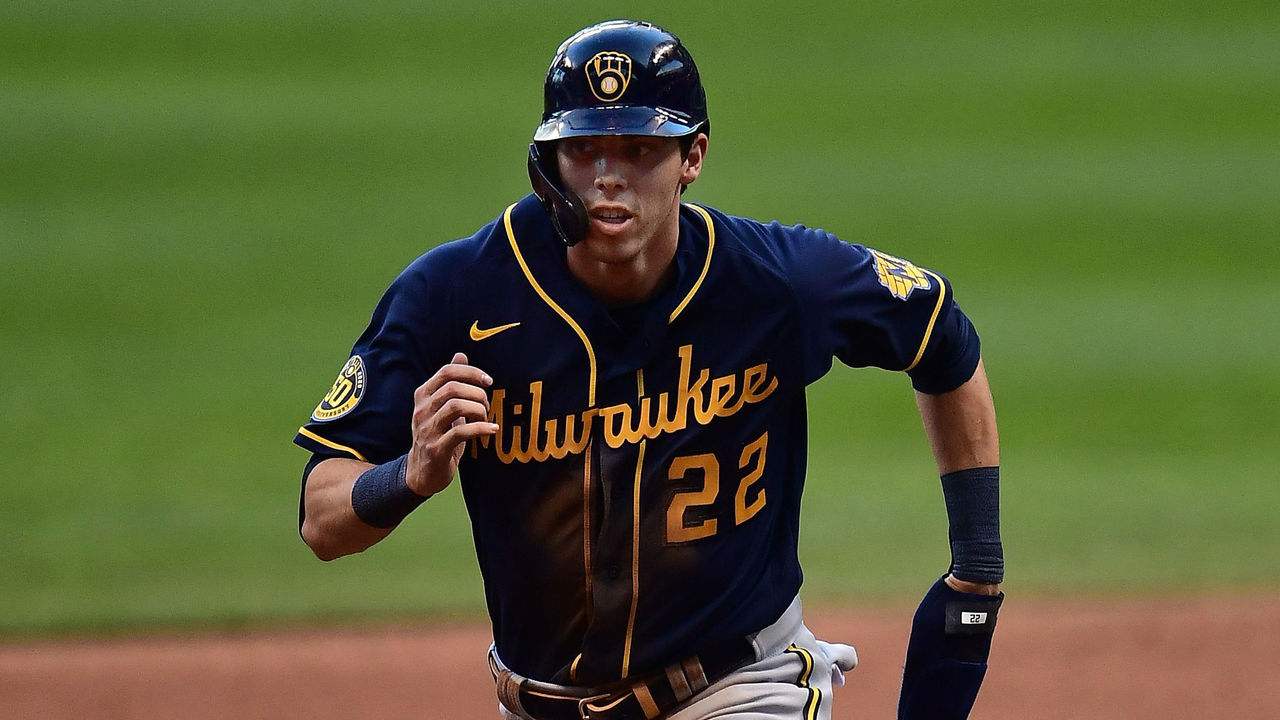 | Team | Projected wins | O/U |
| --- | --- | --- |
| Brewers | 89 | U |
| Cubs | 85 | U |
| Cardinals | 81 | O |
| Reds | 79 | U |
| Pirates | 61 | U |
The Brewers saw strides in the rotation from the likes of Corbin Burnes, and Devin Williams had a breakout in the bullpen. Still, an NL Central title seems awfully optimistic.
The Cubs dismantled their entire rotation around lone holdover Kyle Hendricks, and there's been a litany of rumors that several star players could be next. An improvement on Chicago's 2019 record by a team demonstrably worse on paper seems improbable.
Calling the Cubs' projection overly optimistic is especially fair after the Cardinals landed All-Star third baseman Nolan Arenado. Expect St. Louis to finish above .500 even if it makes no further additions.
The Reds are difficult to pin down, but their failure to replace Trevor Bauer suggests they won't improve. Still, if the offense plays up to its potential after a disappointing 2020, things could go very differently.
After finally tearing it all down to the foundation, expect the Pirates to lose more than 100 games en route to being the worst team in baseball.
NL West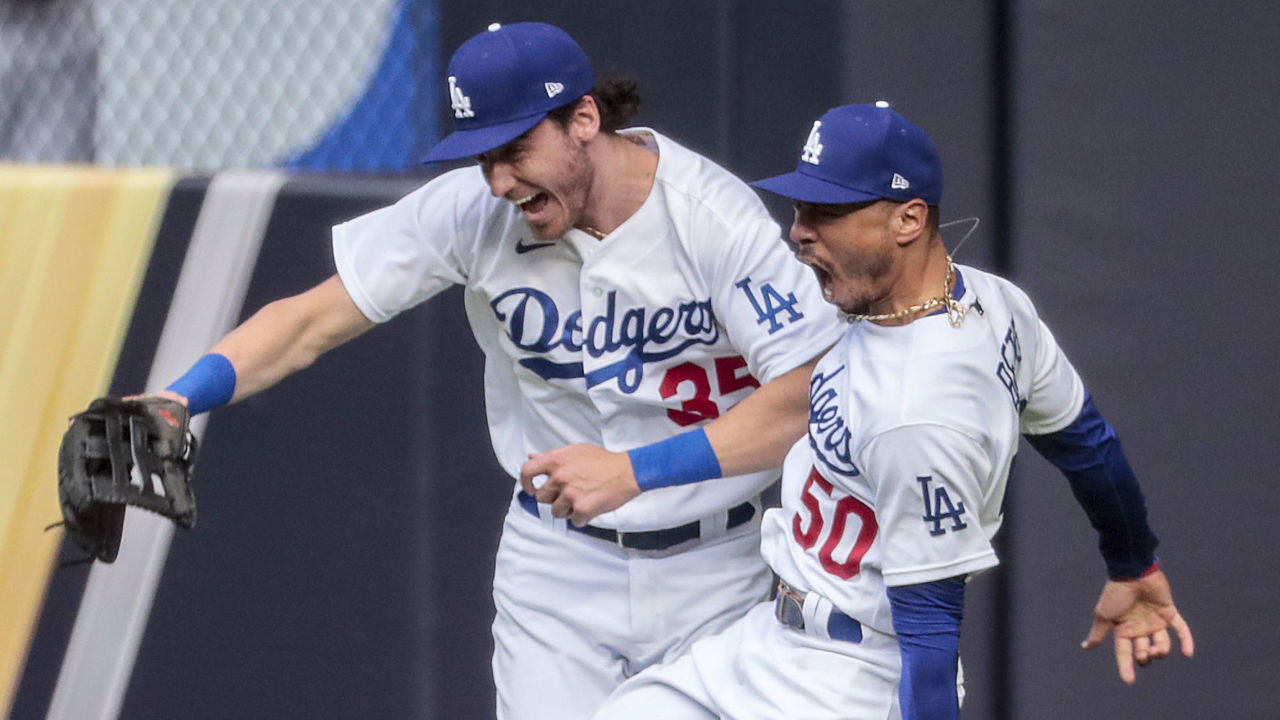 | Team | Projected wins | O/U |
| --- | --- | --- |
| Dodgers | 103 | O |
| Padres | 96 | O |
| D-Backs | 79 | U |
| Giants | 75 | O |
| Rockies | 60 | O |
The Dodgers added Trevor Bauer to an already loaded championship club. A 103-win projection almost seems light. The sky is the limit.
And then there are the Padres, nipping at the heels of their rivals. San Diego loaded up this winter in hopes of catching the Dodgers. This is clearly the second-best team in MLB, and it could very easily outdo its 96-win projection.
The Diamondbacks received a rather favorable projection despite a very quiet offseason. Arizona isn't the worst team in the division, but it could be hard-pressed to win 79 games if Madison Bumgarner doesn't rebound.
After falling just short of what would have been a surprising playoff berth, the Giants made some additions around the margins that should at least help them cause trouble for their opponents.
Without Nolan Arenado, the Rockies are in for a world of hurt. Still, a 60-win projection feels a bit harsh, even when factoring in 38 games against the Dodgers and Padres. A bounty of contests against the D-Backs and Giants should help even things out and allow Colorado to outperform these expectations.