With the calendar ready to turn to 2021, here's a look at the top 10 stories in Major League Baseball from 2020:
10. Marlins hire Ng
The Marlins' hiring of Kim Ng as general manager in November made sports history. Ng shattered two glass ceilings at once, becoming both the first woman GM of a major North American professional sports franchise and MLB's first GM of East Asian descent.
The hiring wasn't shocking from a baseball standpoint; Ng's resume speaks for itself. She's worked full time in baseball since 1991, including stints as an assistant GM with the Yankees and Dodgers, plus nearly a decade as MLB's senior vice president of operations. She was overly qualified for the position well before the Marlins hired her. Although it took far too long to happen, baseball is better off because of Ng's monumental hiring.
9. Jays, Marlins, Cardinals make playoffs despite COVID-19 disruptions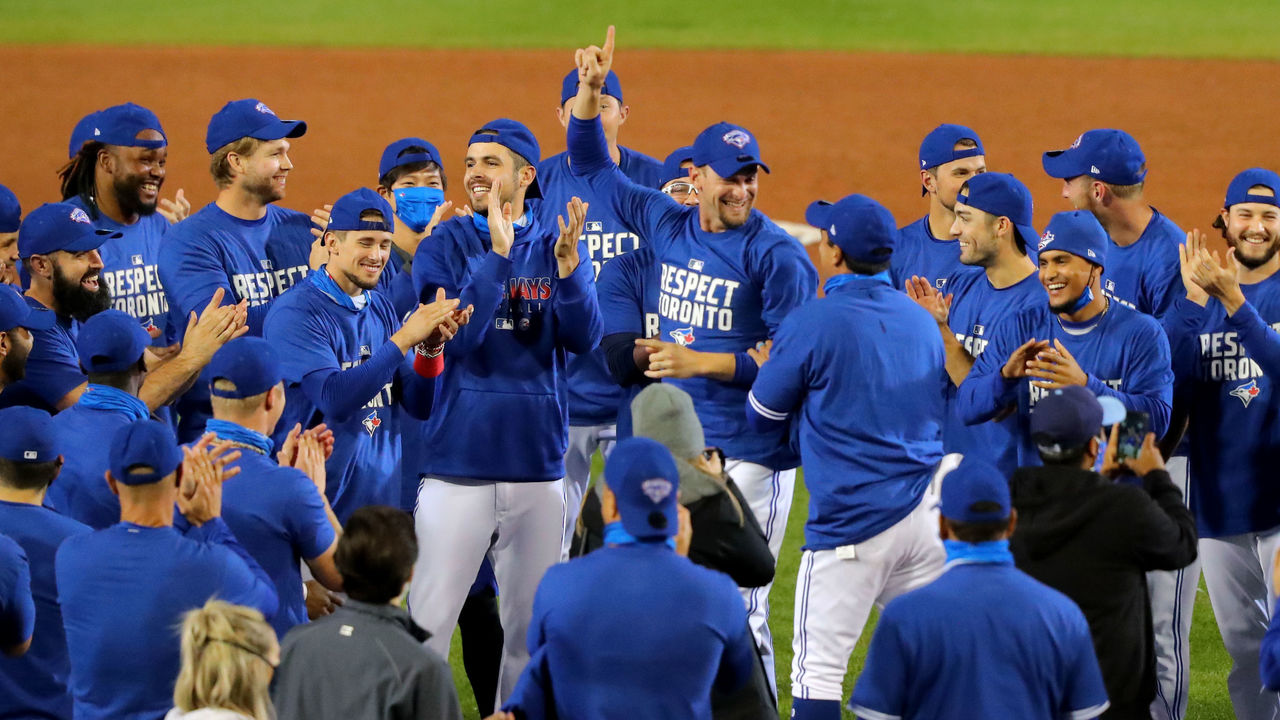 All 30 teams were affected by the pandemic, but three clubs faced additional challenges. A COVID-19 outbreak shut down the Marlins for over a week while 18 players tested positive and much of the roster was turned over. The Cardinals stopped playing for almost three weeks and completed just 58 of 60 scheduled games. And while the Blue Jays didn't have an outbreak, they were denied permission to play in Toronto due to Canada's quarantine laws. The Jays ended up at Buffalo's Sahlen Field, though they didn't arrive until mid-August.
Despite everything, all three teams rallied to make the playoffs, with the Marlins even winning their wild-card series. It was fitting in such an upside-down year that these clubs overcame the odds to make 2020 a success.
8. Indians announce plans to change name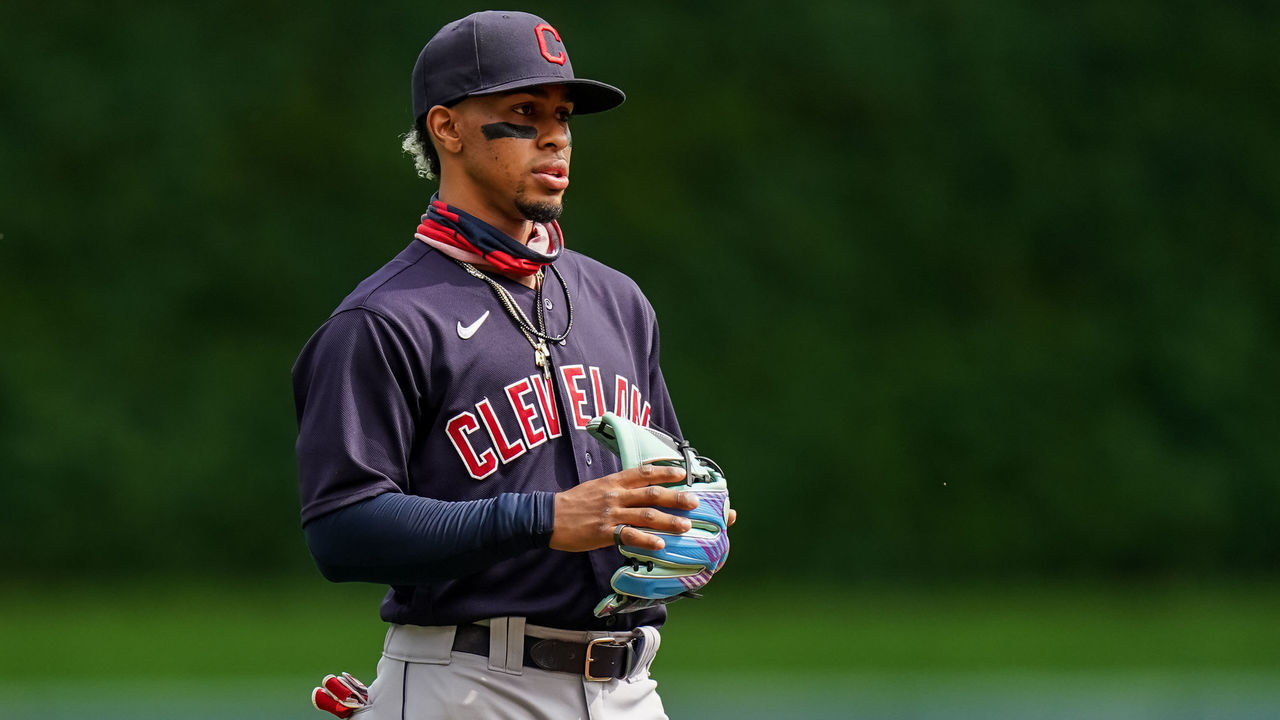 A storyline that had followed Cleveland's baseball team for decades finally reached its conclusion in December when the Indians announced plans to change their name. This ended a slow move away from the controversial nickname that started two years ago when Cleveland retired longtime mascot Chief Wahoo. But the pressure to retire the "Indians" moniker - the team's name since 1915 - reached a new level over the summer following the Washington Football Team's decision to abandon its longtime nickname. Players expressed support for a name change in July by choosing to wear road uniforms that read "Cleveland" during an early-season home game.
Cleveland opted to not go the Washington route and instead will play one last season as the Indians in 2021 before rebranding.
7. Rise of the Padres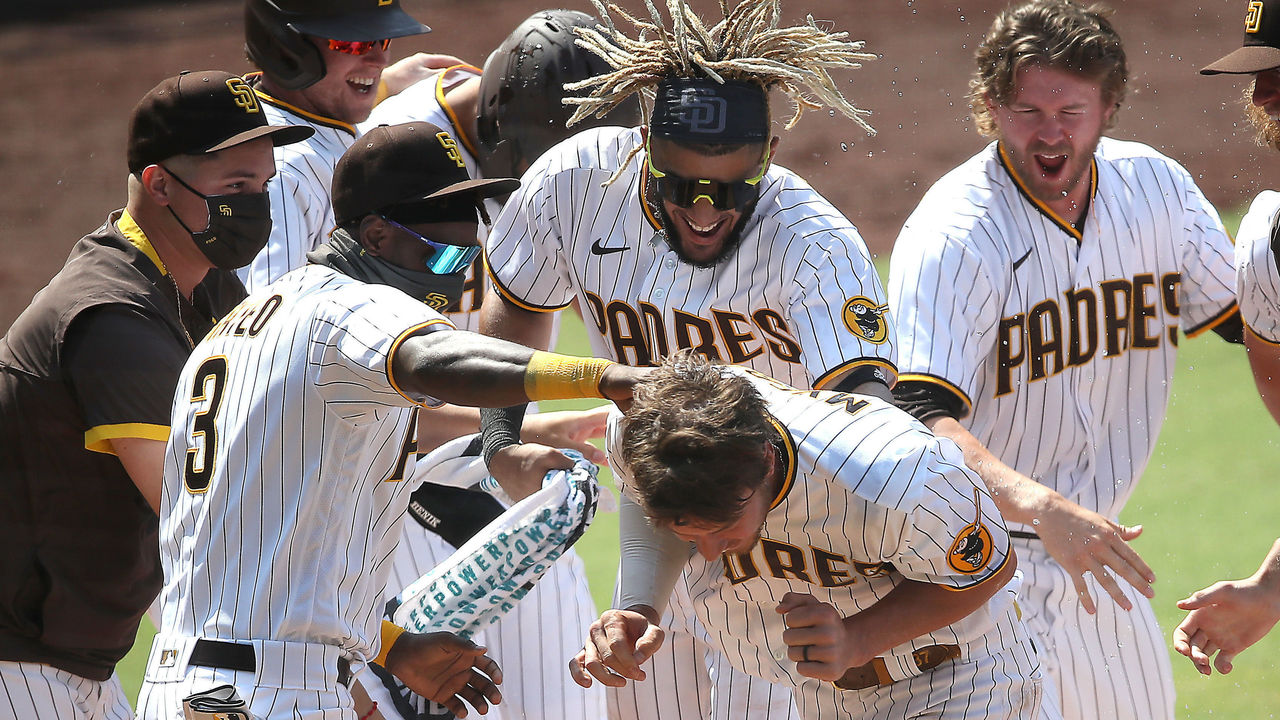 The Padres announced their arrival as contenders in a big way this season. Led by young superstar Fernando Tatis Jr. and MVP finalist Manny Machado, "Slam Diego" left a grand impression during the regular season by playing with a swagger that led some teams to throw at them for breaking so-called "unwritten rules." They even showed a great commitment to winning, adding Mike Clevinger at the deadline in a pair of blockbuster deals.
That continued into the offseason when the Padres reportedly swung two more blockbusters for Blake Snell and Yu Darvish while also apparently signing Korean star Ha-seong Kim. It feels like 2020 was only the start for this tremendously talented team.
6. The players vs. Manfred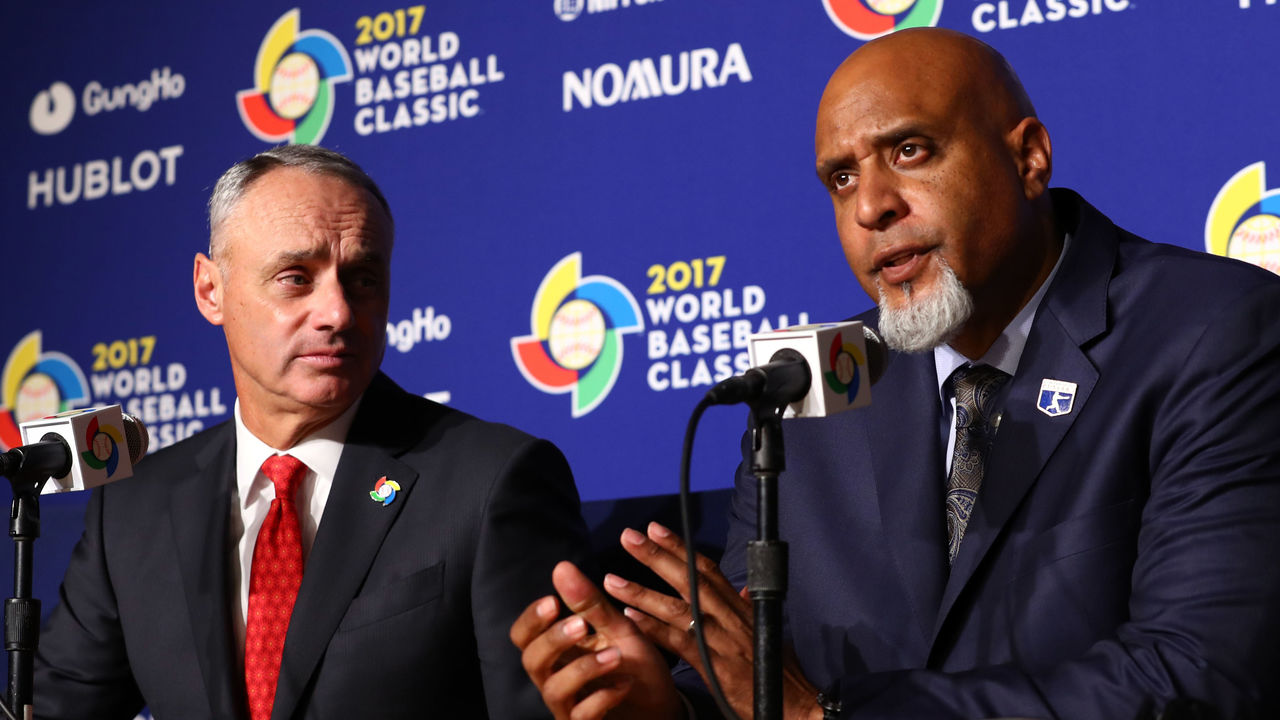 While MLB has experienced labor peace for nearly two decades, trouble has been brewing under the surface. Multiple events, including the COVID-19 pandemic stoppage, brought everything to a head in 2020.
Commissioner Rob Manfred's response to the Astros' scandal came under intense scrutiny, especially after he referred to the World Series trophy as a "piece of metal," prompting an apology. But that was only the start. After the pandemic halted spring training, the league and players entered protracted and harsh negotiations over the 2020 season. Manfred angered players after proposing prorated salaries and a shortened 60-game season. For a time in June, it appeared that there wouldn't be baseball at all, something that only further angered many already enraged players.
They reached a deal, of course, following monumental efforts by both sides. Unfortunately, the conflict might have been a sign of things to come, as MLB's collective bargaining agreement expires next December and tension is only growing during what's become a slow offseason. The bloody battle may have only just begun.
5. Red Sox trade Betts to Dodgers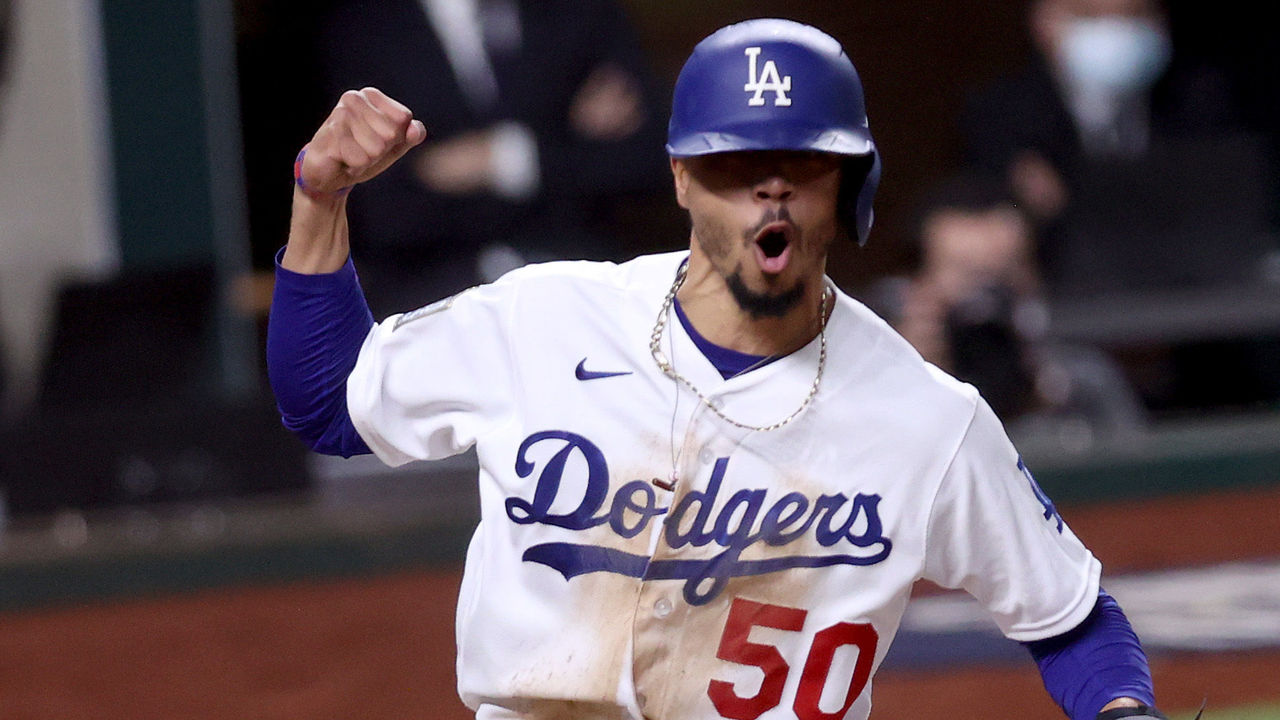 Mookie Betts looked like he'd inherited the torch from Big Papi as the face of Red Sox baseball after helping them to a championship in 2018, but it was not to be. The Betts era at Fenway Park came to an end in February when the Red Sox traded the former MVP, along with David Price, to the Dodgers for a package including former top prospect Alex Verdugo.
While the Red Sox achieved their desired goal of lowering their payroll below the luxury-tax threshold, Betts quickly made them look silly for trading one of the sport's best players. He signed a 12-year, $365-million extension with L.A., then led the Dodgers to a World Series title while finishing as the NL MVP runner-up. Boston, meanwhile, limped to its worst winning percentage in 55 years. But it saved the Red Sox some money - and that, in many ways, sums up baseball in 2020.
4. Arozarena sparks Rays' run, which ends in controversy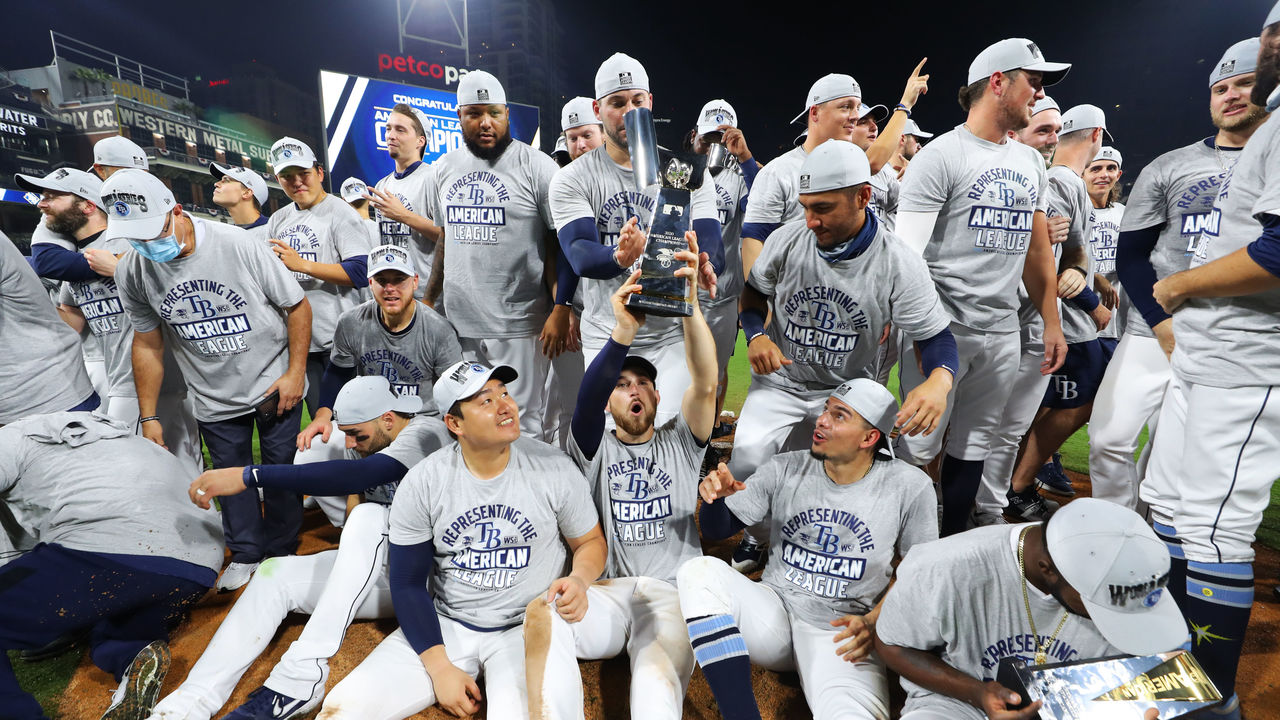 Expectations were high for the Rays in 2020 after a pair of 90-win seasons ended in disappointment. They didn't disappoint this year, winning their first division title in a decade and posting the AL's best record despite, in typical Rays fashion, competing on a shoestring payroll while battling a lot of injuries. Randy Arozarena stole the show in the playoffs. The Cuban broke out with 10 postseason home runs to push Tampa Bay past the rival Yankees and pesky Astros into the World Series.
Alas, the Rays' luck ran out against the Dodgers, and not without controversy. Manager Kevin Cash interrupted Blake Snell's Game 6 gem by pulling the ace after just 73 pitches, only to watch as Los Angeles immediately scored the series-winning runs. It also turned out to be Snell's last game in Tampa Bay, as he was reportedly traded to the Padres this week.
2020 may well be remembered for the Rays' deconstruction as much as their playoff run and Arozarena's rise. Either way, Tampa Bay was at the center of the sport all year, for both the right and wrong reasons.
3. Dodgers finally win it all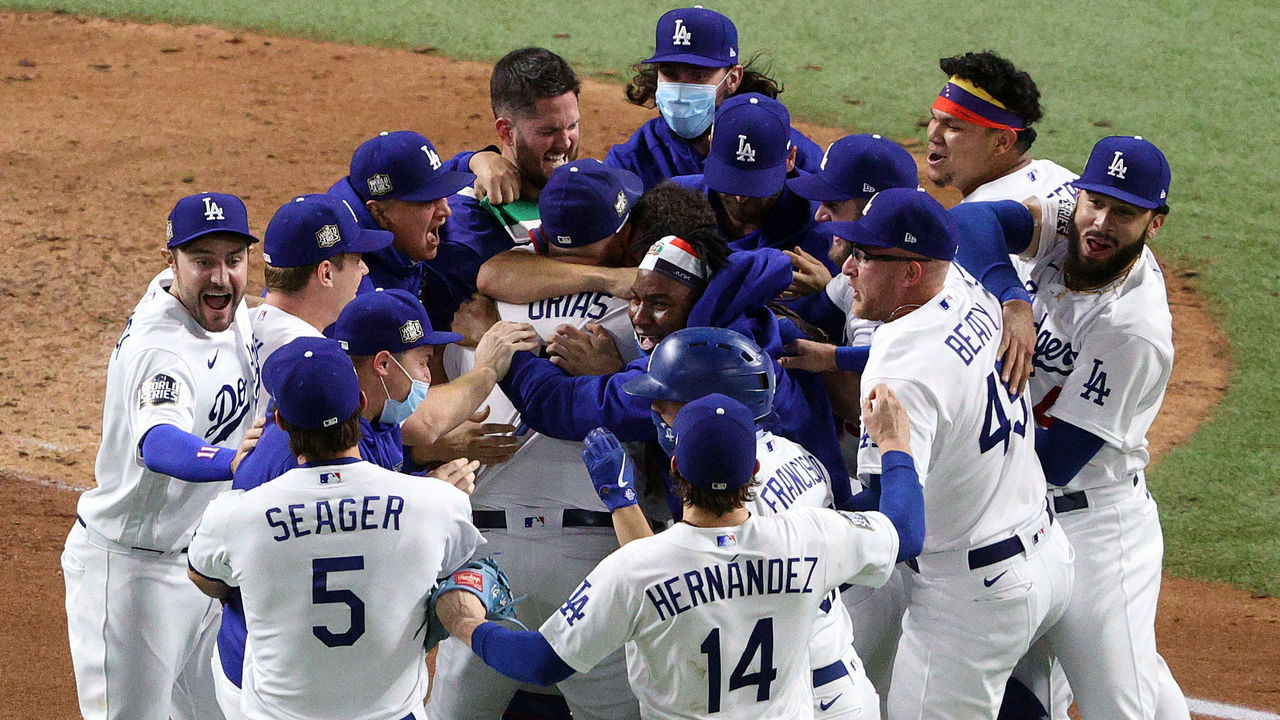 Heading into 2020, Dodgers fans were again left wondering if this perennially great team could overcome the October demons that had recently dogged the franchise. This time, they left nothing to doubt.
After acquiring Betts to form a dynamic duo with fellow MVP Cody Bellinger, the Dodgers ran the table in 2020. They posted the league's best record, breezed through the first two rounds, and erased a 3-1 NLCS deficit before defeating the Rays in six games to win the World Series. Even Clayton Kershaw, the Dodger icon who developed a reputation for not getting it done in October, did his part with some solid playoff starts.
Unfortunately, Justin Turner's late removal from Game 6 due to a positive COVID-19 test marred L.A.'s celebration at Globe Life Field. Shortly afterward, Turner and his wife were seen celebrating on the field without a mask.
2. Astros' sign-stealing scandal
This was baseball's worst cheating scandal since the 1919 "Black Sox" rocked the sport in unforeseen fashion.
It all started last November when former Astros pitcher Mike Fiers blew the whistle on the 2017 World Series champions' cheating. Manfred's investigation, which concluded in January, found that Houston used cameras and garbage cans to steal signs from opponents and relay pitches to hitters. Manager AJ Hinch and GM Jeff Luhnow were both fired within hours of Manfred's released report, while the Red Sox fired skipper - and former Astros bench coach - Alex Cora for his role in the scandal.
Additionally, the Mets fired Carlos Beltran - a respected veteran player on the 2017 Astros - before he'd managed a game due to his involvement. Houston was also fined and lost draft picks. However, no players were disciplined, instead receiving immunity in exchange for their testimony.
The scandal became even more surreal in spring training when Astros stars Jose Altuve and Carlos Correa issued brief apologies. Conspiracy theories ran wild: Altuve was accused of wearing a buzzer under his uniform. His defense of him telling teammates to not rip his jersey after his 2019 pennant-winning homer centered around a bad, unfinished tattoo - leading to Zapruder-like film analysis - and his wife not wanting him to be seen shirtless. One fan even started a website dedicated to uncovering Houston's cheating, and former MLB pitcher Mike Bolsinger sued the team, stating that its sign-stealing ended his big-league career.
No one involved in this scandal came out unscathed. The reputations of many Astros players were destroyed even as they advanced to the ALCS in 2020, Manfred's investigation drew criticism from many corners, and several players hinted at taking action themselves once the games began. In August, the A's - Fiers' current team - brawled with the Astros. And it still doesn't feel like we've heard the end of this story. The effects of this scandal will likely continue to haunt baseball, perhaps for decades to come.
1. COVID-19 disrupts everything, shortens season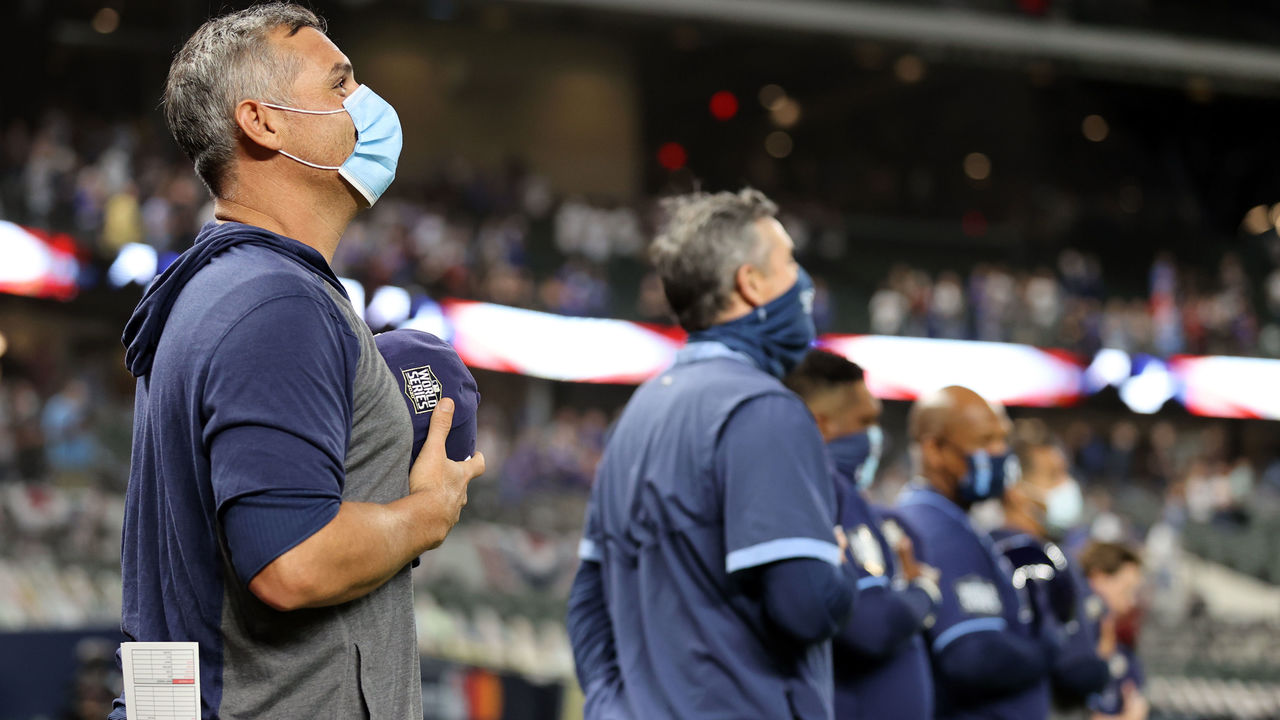 The COVID-19 pandemic brought the world to a halt in 2020, and baseball was no exception. On March 12, less than 24 hours after the NBA suspended its season, MLB canceled the rest of spring training; weeks later, Opening Day was postponed indefinitely. It wasn't until late July that baseball finally got going, albeit amid harsh new realities.
Several players opted out of the 60-game campaign, contests were played in empty ballparks, schedules were hastily rearranged, and the newly expanded playoffs were mostly contested at neutral sites. New rules included seven-inning doubleheaders, an automatic runner at second base in extra innings, and the designated hitter finally coming to the National League.
Sometimes, it didn't quite feel like baseball. At times, it was a rocky ride for everyone involved. But for everything that went wrong this year, they managed to play baseball, and that should be considered a victory for the sport.