Marcell Ozuna hit free agency at the right time. After betting on himself by signing a one-year deal with the Atlanta Braves last winter, he turned in a career year (albeit on a shortened schedule) and now heads back to the open market in line for a nice pay raise - and without draft-pick compensation attached to him.
Ozuna's a two-time All-Star who can mash with the best of them, but he's also a weaker defender. In some corners, it seems he's destined to serve as a designated hitter. There are important questions to ask before committing to him on a long-term deal.
Let's break down some of the pros and cons of signing Ozuna, as well as some potential suitors for his services.
Pros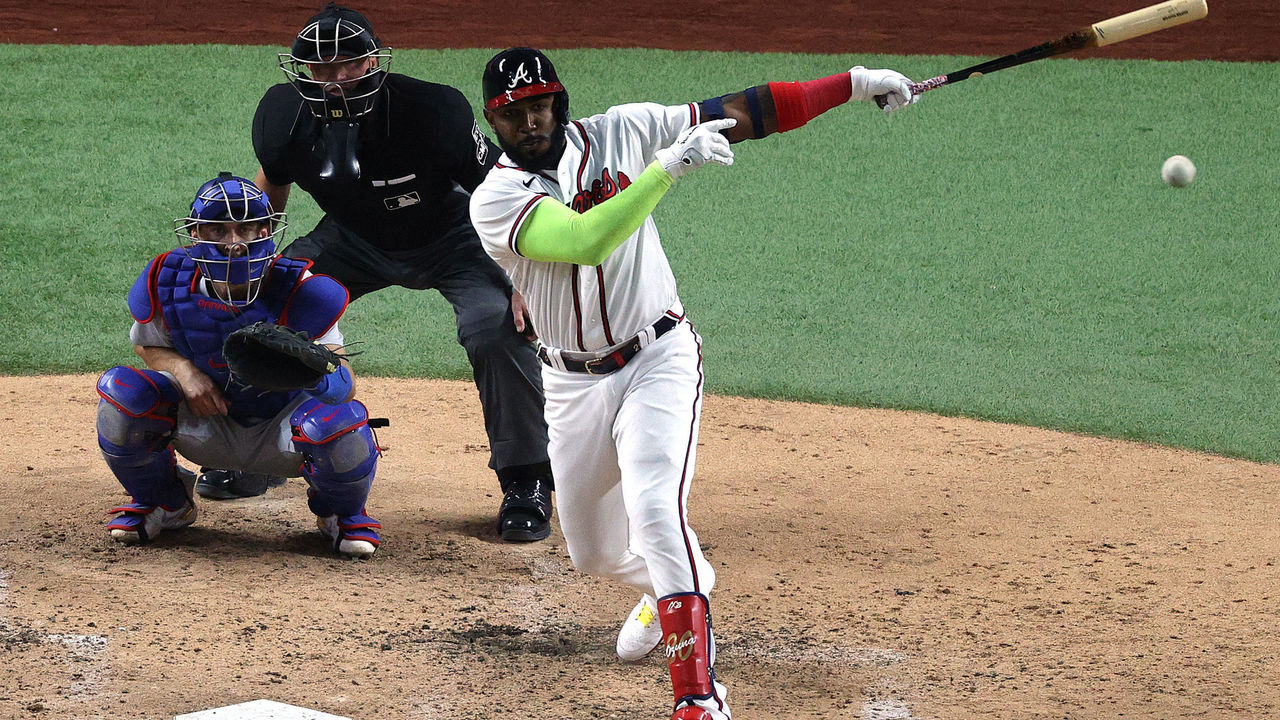 Ozuna was everything the Braves hoped he'd be in 2020. He appeared in all 60 games, posted career highs in all four slash-line categories, and led the National League in home runs, RBIs, total bases, and plate appearances.
In general, you know what you're getting with Ozuna. Even in seasons when his slash line dipped below expectations, he's still usually good for 23 to 30 home runs and around 40 extra-base hits, and he increased his walk rate significantly during each of the last two seasons. He's entering his age-30 campaign, so he's still just entering the peak of his powers.
Cons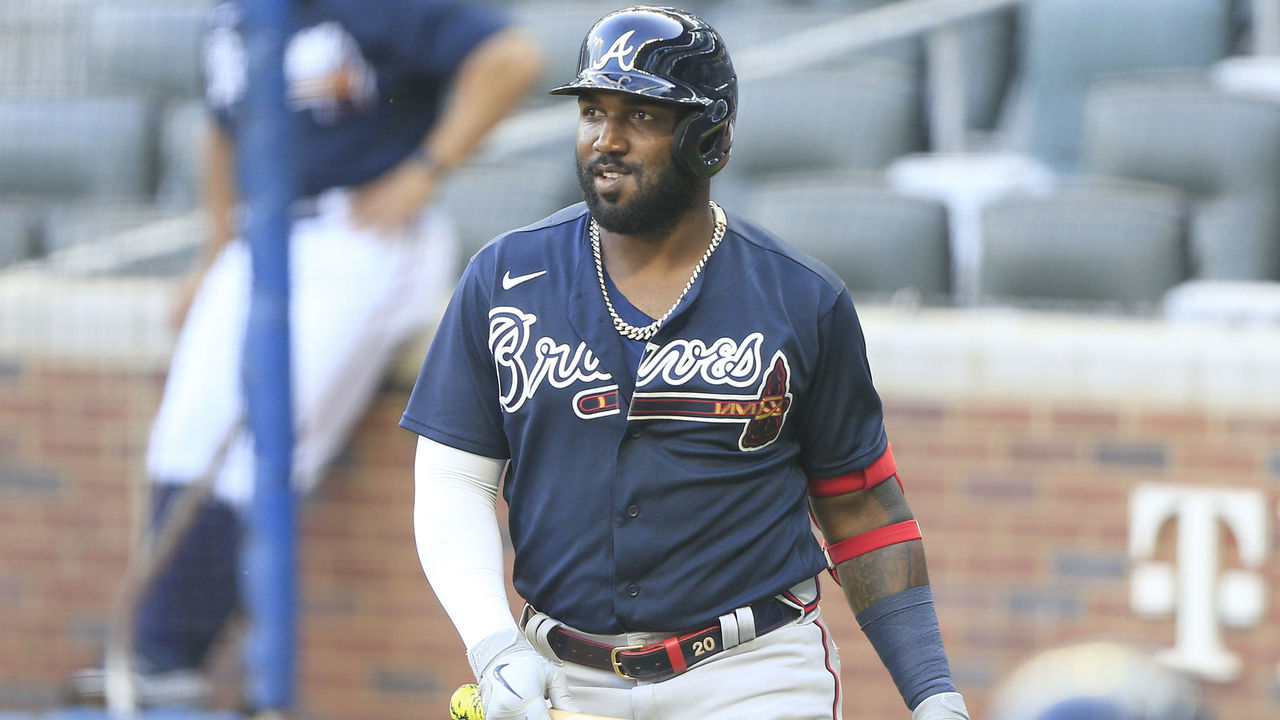 Though he's one of the best hitters available this winter, Ozuna also hasn't shown a ton of consistency during his career. Only twice in his seven seasons prior to the shortened 2020 campaign was Ozuna worth more than 3.0 WAR, according to FanGraphs. By wRC+, he's been a near-average hitter for the bulk of his career, despite some gaudy power numbers in Miami and St. Louis.
There's also the pressing issue of his defense. Ozuna owns one Gold Glove as a left fielder in 2017 (he tallied seven defensive-runs saved), but that stands as an outlier. He's closer to average now and is limited likely to just left field after spending the bulk of 2020 at DH.
Ozuna's free agency is hindered by the uncertainty surrounding the universal DH. If the National League ditches the position in 2021, his long-term market is suddenly cut perhaps in half.
Potential Suitors
Atlanta Braves: General manager Alex Anthopoulos has been vocal about his desire to retain Ozuna, who seemed to enjoy his first year in Atlanta. He was a clear fit both in the clubhouse and the middle of a powerful lineup alongside NL MVP Freddie Freeman and Ronald Acuna Jr., and there's room for him in the outfield even if the NL ditches the DH.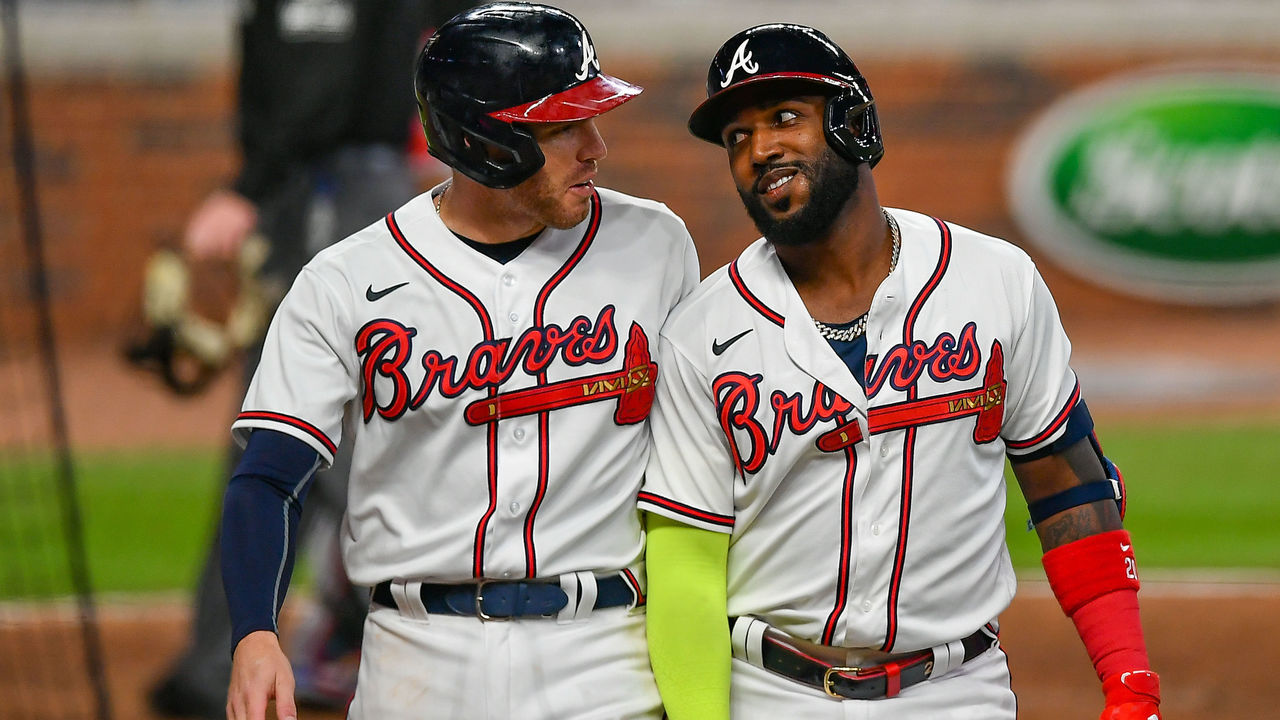 However, the Braves haven't handed out too many long-term contracts during Anthopoulos' tenure; they let Josh Donaldson walk after his one-year deal. And though Atlanta's going to have to pay Freeman soon (he's one year away from free agency), stars Acuna and Ozzie Albies are on extremely team-friendly deals. The Braves have the ability to lock up Ozuna and should push to do so.
Chicago White Sox: Ozuna represents a great short-term fit. He could slide into left field and allow Eloy Jimenez - who's even more of a defensive liability - to serve as the full-time DH. Ozuna would also likely be a hit inside a predominantly Spanish-speaking clubhouse, and he could serve as another mentor for the likes of Jimenez and Luis Robert.
However, Jimenez's presence also poses a potential problem from a positional standpoint, as he'll block Ozuna from moving to DH later in a potential long-term contract.
Houston Astros: Ozuna could be a viable replacement if the Astros lose George Springer and/or Michael Brantley. Minute Maid Park's short left-field fence would be able to hide his defense, which is important because the Astros already have a DH in Yordan Alvarez.
The outfield is thin outside of Kyle Tucker, so the Astros could absolutely use Ozuna. The only question is whether they're willing to spend the money on him.
Minnesota Twins: If the Twins choose to move on from Nelson Cruz, Ozuna could make for a suitable replacement in the lineup.
However, Minnesota has plenty of outfield depth, and though adding Ozuna could enable them to dip into that pool for a trade to improve elsewhere, it would also create a problem for manager Rocco Baldelli. Ozuna would almost certainly have to serve as the full-time DH in this lineup; whether he's ready to do that permanently at this stage of his career isn't clear.
New York Mets: The Mets want to spend this offseason, and though Ozuna isn't a perfect fit, they're reportedly interested in him. His bat would be a welcome addition to an overwhelmingly left-handed Mets lineup.
However, center field remains more of a concern for the Mets than the corner spots; Ozuna can't play center anymore, unlike fellow marquee free agent George Springer. An outfield of Springer flanked by Brandon Nimmo and Michael Conforto would be much better.
Prediction: Ozuna signs five-year, $95-million contract with the Braves