When baseball returns in July, the National League is going to look different thanks to the inclusion of a universal designated hitter.
Lineups should improve overall with pitchers not stepping into the batter's box, but some NL teams are better equipped to take advantage of the change.
Here are the best DH options for the 15 NL squads during the 2020 campaign.
National League East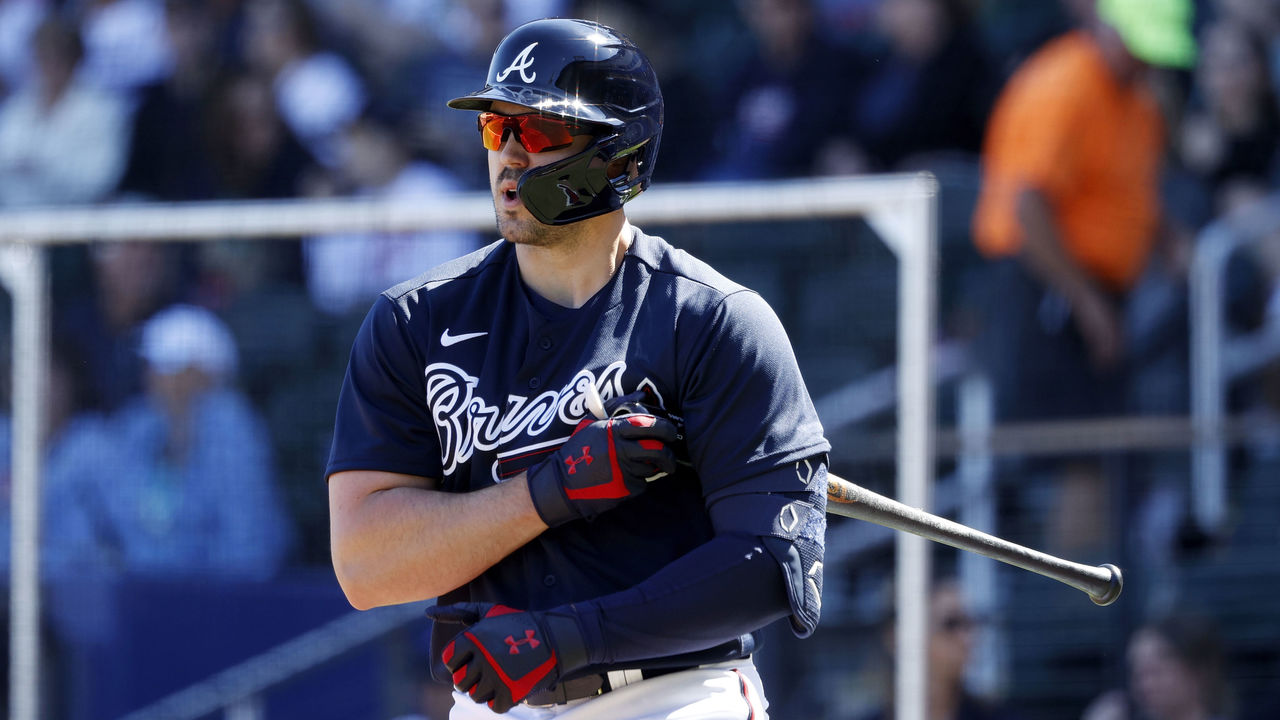 Braves: Adam Duvall
With Nick Markakis opting out, the Braves will likely spread the DH duties around. However, Duvall could see additional reps at the spot. The 31-year-old has recorded a pair of 30-plus homer campaigns, blasting 10 in just 120 at-bats last season. Duvall has hit for power against right-handers (.457 SLG) and left-handers (.473 SLG) during his career. Using him at DH would give the Braves another slugger and allow them to keep Ronald Acuna Jr., Marcell Ozuna, and Ender Inciarte in the outfield.
Marlins: Matt Joyce
Joyce produced a resurgent campaign for the Braves last season (128 wRC+ in 238 plate appearances), he's always hit right-handers well (.806 career OPS), and he's a liability in the outfield. That all makes him the perfect DH candidate for the Marlins. Garrett Cooper (15 HR, .791 OPS in 2019) is also an option.
Mets: Yoenis Cespedes
Cespedes entered Mets summer camp with some health concerns after missing the 2019 campaign. While his mobility might still be an issue, he's looking like a "monster" at camp, and Cespedes appears primed to DH for the club on Opening Day. If the Cuban slugger fails to rediscover his power stroke, Dominic Smith, J.D. Davis, and Melky Cabrera could all get DH at-bats too.
Nationals: Howie Kendrick
With Ryan Zimmerman opting out of the 2020 campaign, Kendrick is the best choice for the defending World Series champions at DH. The 36-year-old posted the highest average among players with 350-plus plate appearances last season, and he hits righties and lefties equally well. Manager Dave Martinez might also struggle to find playing time for Kendrick in the field, with Eric Thames, Starlin Castro, Asdrubal Cabrera, and Carter Kieboom all in Washington's player pool.
Phillies: Jay Bruce
With Bryce Harper, Andrew McCutchen, and Adam Haseley expected to start in the Phillies' outfield, DH looks like the best way for Bruce to get playing time. McCutchen could also rotate into the spot to ease back into action after tearing his ACL last season. Either choice should work well for manager Joe Girardi, with Bruce's bat still powerful (.523 SLG in 2019), and McCutchen getting on base at a high rate (career .378 OBP).
National League Central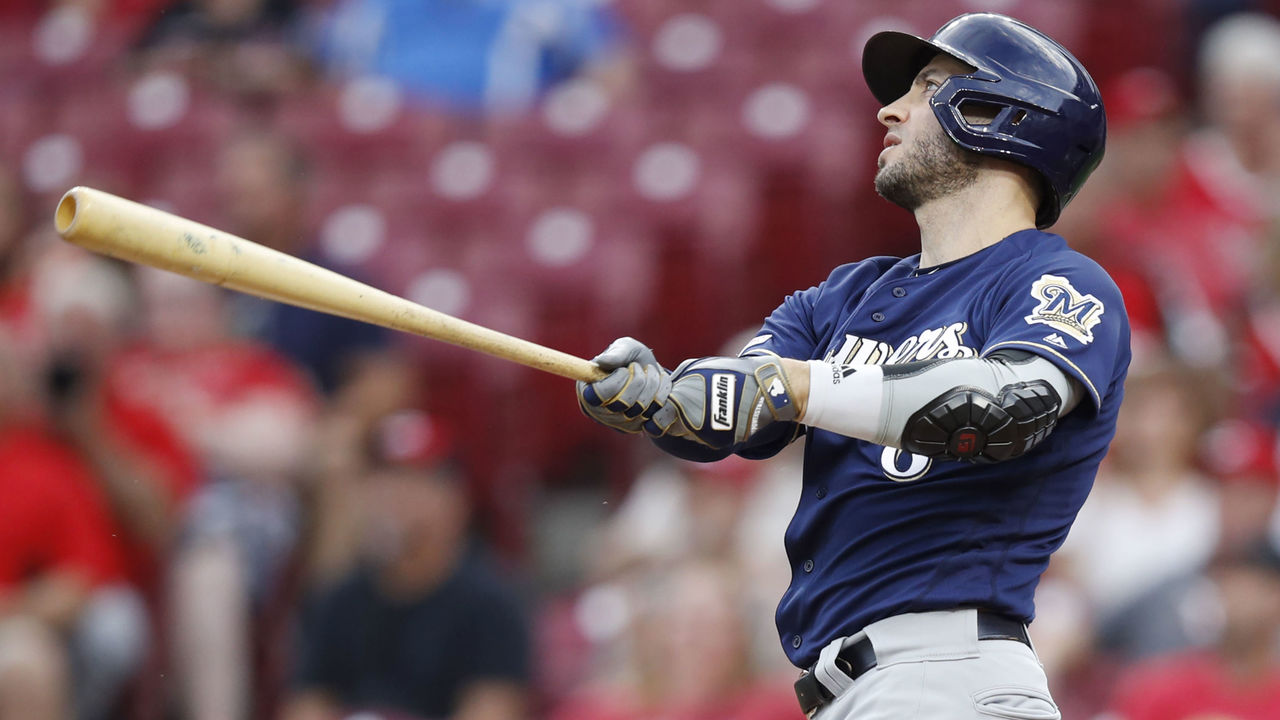 Brewers: Ryan Braun
Braun may not put up MVP numbers anymore, but he's still a potent hitter for the Brewers, as evidenced by his 117 wRC+ last season. The 36-year-old's inefficiencies come on defense, making him an ideal candidate for full-time DH duties, especially against left-handers. He authored a .287/.360/.573 slash line against lefties in 2019.
Cardinals: Matt Carpenter
The Cardinals appeared to be entering the 2020 campaign facing a conundrum. What would they do with Carpenter? The veteran infielder struggled last season, and it didn't look like he was going to continue starting after the emergence of Tommy Edman. The universal DH should give Carpenter a chance to prove he's better than his .226 average in 2019.
Cubs: Kyle Schwarber
Since his spectacular debut in 2016, the Cubs have done everything they can to get Schwarber's bat in the lineup (career .829 OPS). Chicago even moved Schwarber to the outfield after they couldn't find him reps as a catcher, and while the slugger hasn't been awful out there, the Cubs can trot out better defensive options. The universal DH should allow the club to deploy Schwarber regularly and also use Jason Heyward, Ian Happ, and Albert Almora Jr. in the outfield.
Pirates: Gregory Polanco
Polanco's surgically repaired left shoulder, which has given him problems for close to a year and a half, might be enough of a reason for the Pirates to use him more as a DH. The team also employs three better outfield defenders in Jarrod Dyson, Guillermo Heredia, and Bryan Reynolds. Even with Polanco as their DH, the Pirates might be one of the worst offensive clubs this season.
Reds: Nick Senzel
The Reds would have struggled to find somewhere for Senzel, the No. 2 pick in the 2016 draft, to play because Eugenio Suarez, Mike Moustakas, and Shogo Akiyama are blocking him at all three of the positions he's capable of fielding. The universal DH provides the talented youngster with an opportunity to build on a promising rookie campaign that a torn labrum in his right shoulder threw off track last season.
National League West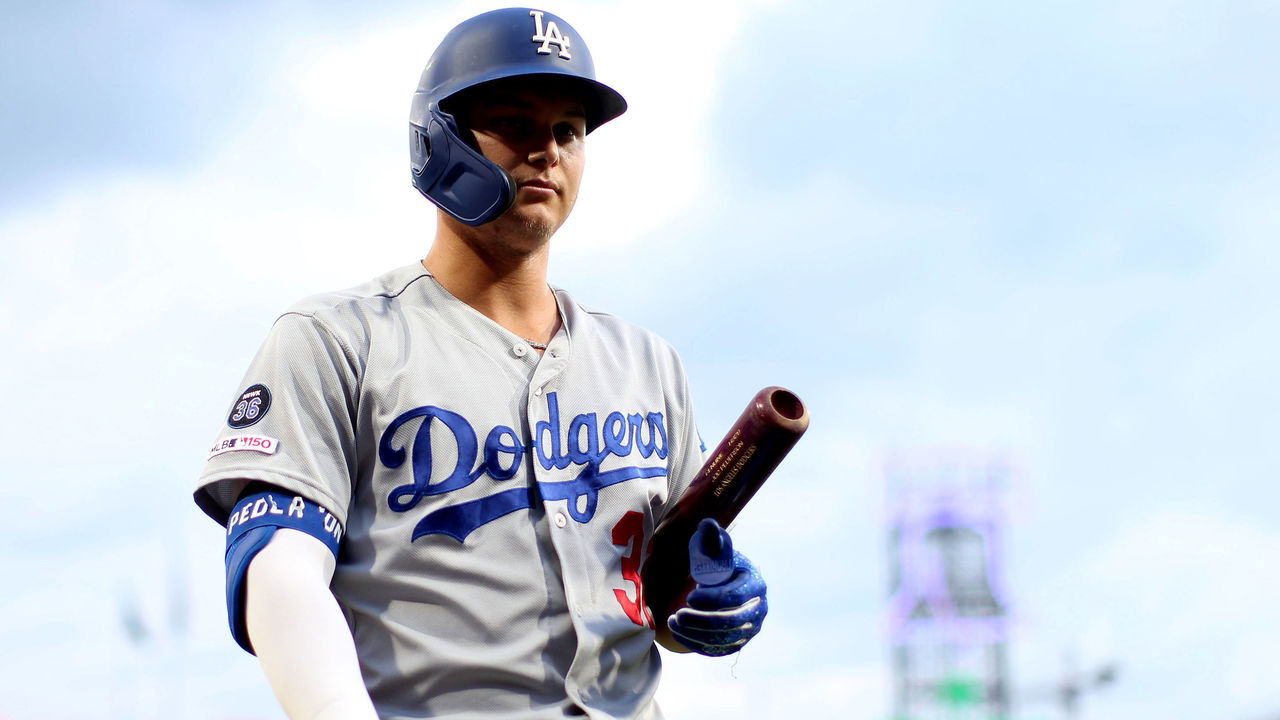 Dodgers: Joc Pederson
Pederson was nearly traded to the Angels in the offseason before the deal fell apart. The Dodgers were willing to move him because they weren't going to have room to play Pederson after adding Mookie Betts. As a DH, the powerful 28-year-old (36 HR, .876 OPS in 2019) should get more at-bats while increasing the potency of the Dodgers' lineup. Pederson doesn't hit lefties well, so expect manager Dave Roberts to use either Enrique Hernandez or Chris Taylor against a southpaw.
Diamondbacks: Jake Lamb
Injuries have hampered Lamb since his All-Star campaign in 2017, but he appeared to be regaining his old form during spring training before the stoppage (.308/.419/.615 in 31 plate appearances). Manager Torey Lovullo can utilize the DH spot and put together a lineup of Lamb, Ketel Marte, and Eduardo Escobar without taking at-bats away from anyone in that dangerous trio.
Giants: Hunter Pence
Pence returns to the Bay Area after a productive one-year stopover with the Rangers. He made the All-Star team following a tremendous first half in 2019 (15 HR, .962 OPS) while doing most of his damage as a DH. Adding the position to the NL should give the veteran more playing time. Pablo Sandoval could also see some DH at-bats for Gabe Kapler.
Padres: Wil Myers
When the Padres acquired Tommy Pham and Trent Grisham in the offseason, it looked like Myers could be relegated to the bench. The DH slot will give San Diego a chance to be more flexible with its multitude of outfield options, and Myers looks most likely to slide into the role because of his average defense at first base and below-average play in the outfield (minus-9 defensive runs saved in 2019).
Rockies: Daniel Murphy
The universal DH is a blessing in disguise for Murphy, who has struggled with defensive mobility for a couple of years. The 35-year-old posted an underwhelming first season in Colorado, but he's still a good hitter (career .298 average). Taking him out of the field should also allow Ryan McMahon to shift to first, opening up playing time for Brendan Rodgers at second.