Three clubs are re-evaluating their rotations in the wake of top pitchers requiring Tommy John surgery.
New York Mets right-hander Noah Syndergaard, Boston Red Sox ace Chris Sale, and New York Yankees fireballer Luis Severino are out until some point in 2021, and while they'll be recovering from the same procedure, each team's impacted in different ways going forward. Let's break it down:
Boston Red Sox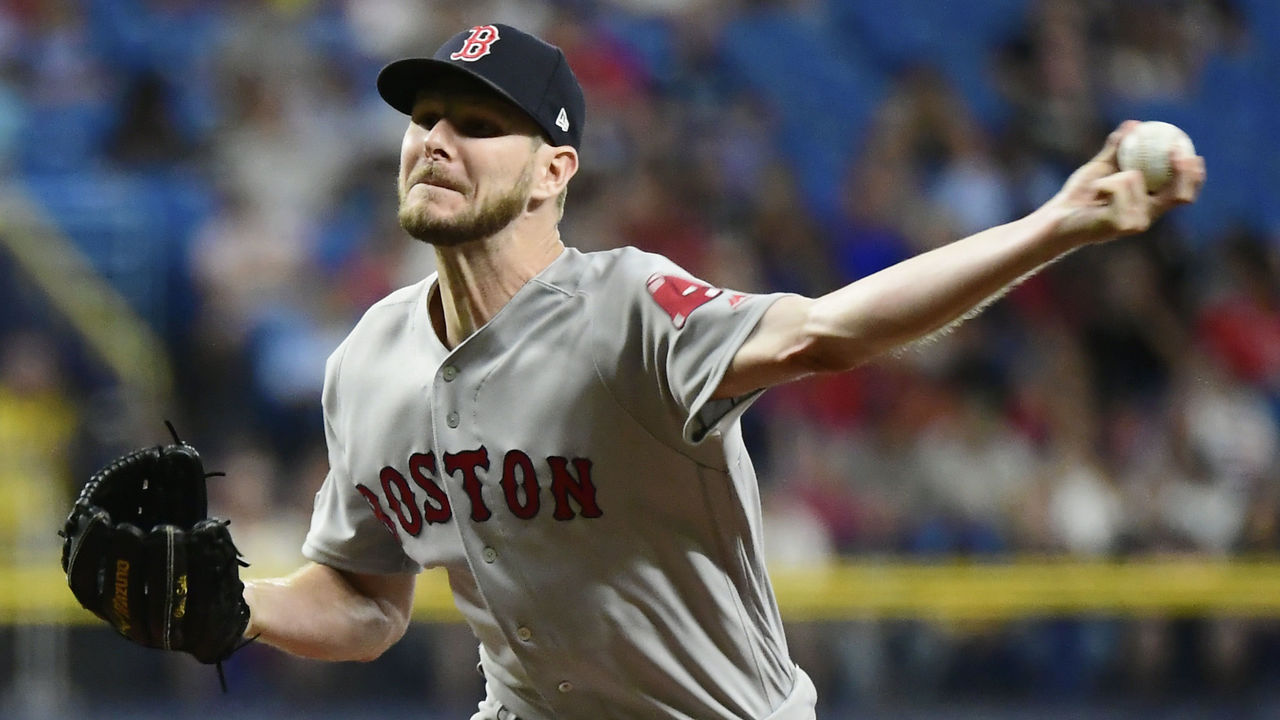 What it means in 2020: They're probably cooked. This was always going to be a bizarre season in Boston after the Mookie Betts trade, and Sale's absence will only make things worse. Even if Eduardo Rodriguez can build on what he did last year, a rotation headlined by him, Nathan Eovaldi (who owns a troublesome elbow himself), and Martin Perez is not that of a contender. Dumping David Price's salary in the Betts trade looks worse now.
What it means long term: Worst-case scenario is a new rebuild, but one centered around a core of Rafael Devers, Xander Bogaerts, Michael Chavis, Alex Verdugo, and some yet-to-debut prospects. While that's promising, Boston's system is shallow when it comes to high-end, MLB-ready pitchers.
This was supposed to be the first season of a five-year, $145-million extension for Sale, which suddenly looks like it might be an albatross if he can't perform at the level he's accustomed to.
Past Sale, the Red Sox need E-Rod and Eovaldi to take positive strides and they'll need to make additions in free agency and/or via trade. They may secretly be hoping J.D. Martinez opts out of the remaining two years of his contract following the season. They'll at least reset the luxury tax heading into the winter, so they'll have money to add arms.
What it means for Sale: The lanky left-hander looked like he might be a one-of-a-kind talent in Chicago and Boston before elbow issues crept in. Now, he's at risk of becoming the latest example of a potential all-timer burning out earlier than anticipated. If this is the end of elite Sale, does he have a chance at the Hall of Fame? Like Johan Santana, probably not.
Assuming he comes back on time, Sale will be 32. That's not ancient, but it's not young in baseball years, either. He's already one of the best pitchers ever without a Cy Young, and there's a chance he may never win the award now. At least he cashed in on his extension when he did.
New York Mets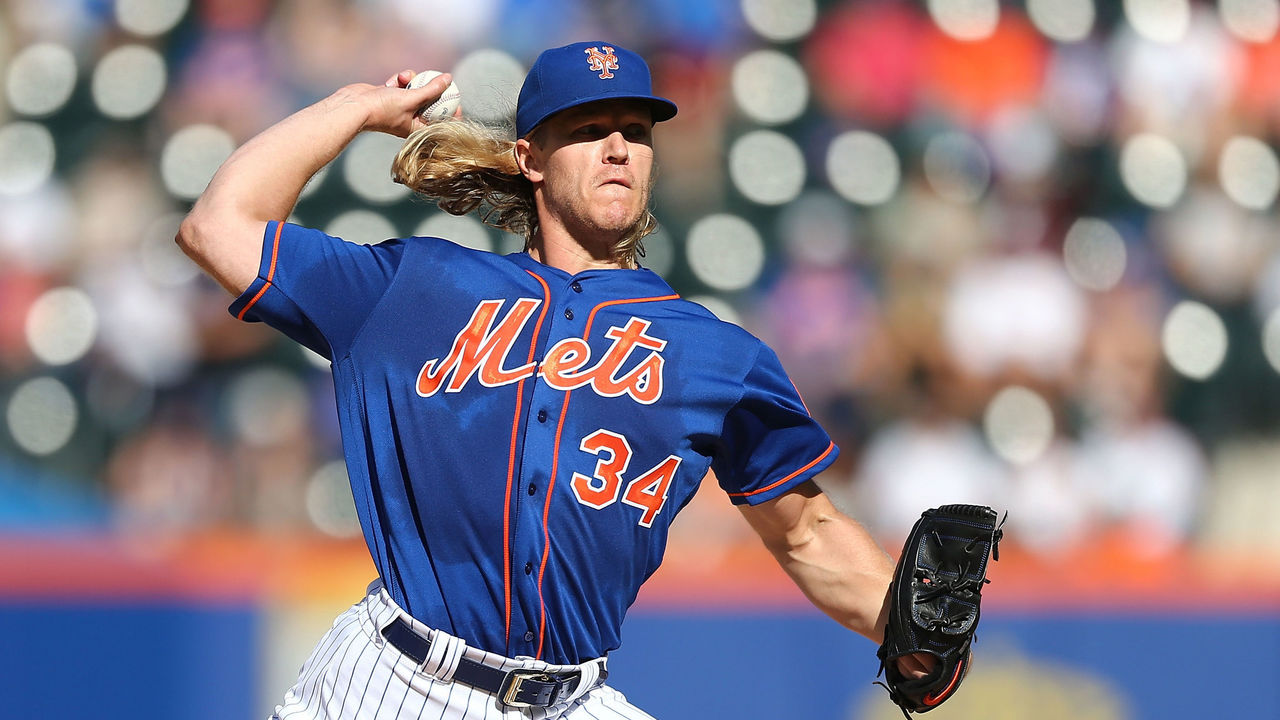 What it means in 2020: A revitalized Syndergaard was being counted on to slot in behind Jacob deGrom as a dependable No. 2 - or even a 1-A type, in the best-case scenario - on a winning team. He would have also taken some pressure off Marcus Stroman and Steven Matz at the back end while easing the burden on deGrom. Instead, the Mets are now forced to use Rick Porcello and Michael Wacha - veterans trying to revitalize their careers who were competing for the final rotation spot - as full-time starters, while increasing the pressure on Stroman and Matz going forward. The Mets are in trouble, no matter how long or short the season is - there's no margin for error left.
What it means long term: This injury could change the trajectory of the Mets. Stroman, Wacha, and Porcello are all free agents next winter, with Stroman potentially hitting the market as one of the top available starters. New York will likely face stiff competition to retain them, especially if they do step up in Syndergaard's absence.
Best-case scenario: Syndergaard is able to return at some point next May. But you never know with rehab from Tommy John surgery, it's tricky, and this puts the Mets in a difficult spot as they evaluate long-term options and which pitchers to try to retain - not to mention whether they're beginning to waste deGrom's peak. The effects of this injury could be felt in Queens for years to come.
What it means for Syndergaard: The injury couldn't have come at a worse time for Syndergaard, who's scheduled to become a free agent after the 2021 season. When he hits the market, he'll be a 29-year-old known for a blazing fastball and not long removed from lengthy elbow rehab. There's a chance he could be forced to take a pillow contract in 2022 to rebuild his value.
The only good news for Syndergaard is that he hasn't had major elbow problems before. If anyone can regain his old form after mid-career Tommy John, it may well be Thor.
New York Yankees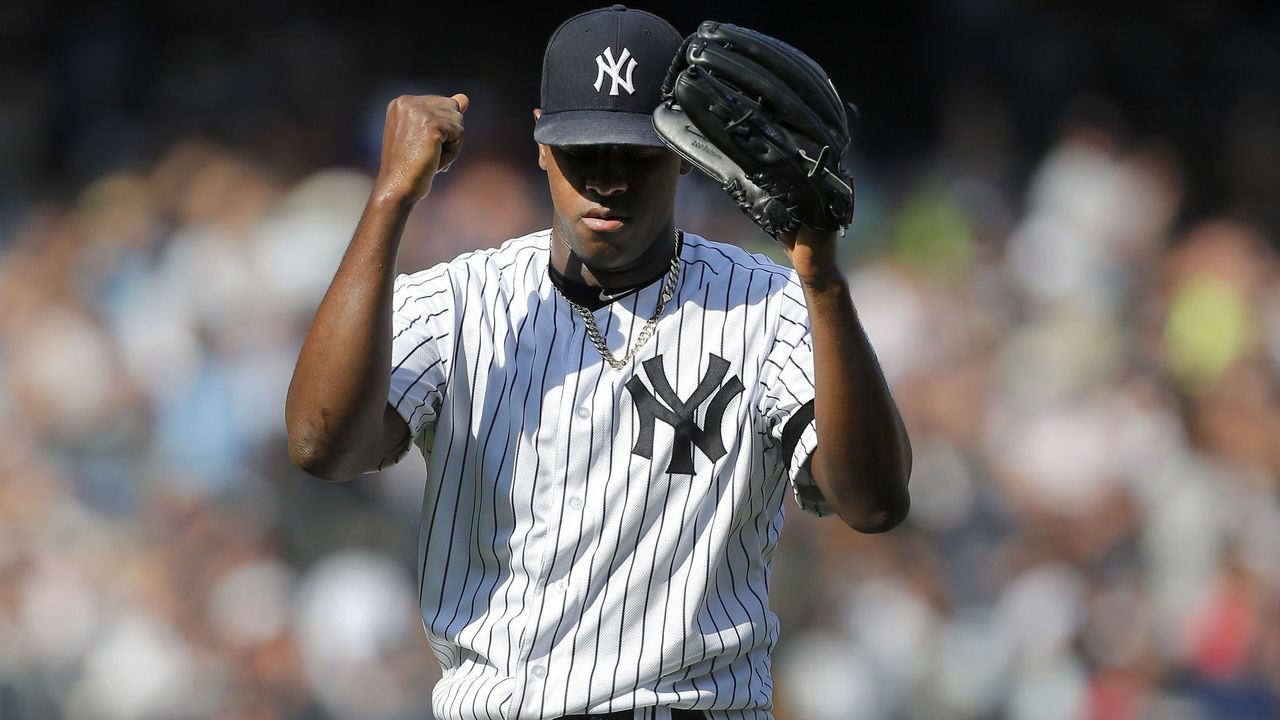 What it means in 2020: With Severino out, the Yankees will lean even more heavily on newly signed ace Gerrit Cole. The delayed start of the season could mean southpaw James Paxton will be able to open the campaign in the rotation, but his status remains uncertain due to injury as well.
A shortened season would mean right-hander Domingo German's impact would theoretically be softened, as he's slated to miss 63 games of an 81-game domestic-violence suspension when play resumes.
The Yankees' rotation is tentatively expected to include Cole, Jordan Montgomery, Masahiro Tanaka, J.A. Happ, and maybe Paxton. Jonathan Loaisiga is also an option as another injury replacement or if anyone in the back end stumbles.
What it means long term: The Yankees have a lot invested in Severino, who turned 26 in February, and there remain great expectations for his future. New York signed the right-hander to a $40-million extension (plus a $15-million option for 2023) prior to the 2019 season, covering all his arbitration years in the process. Assuming he recovers on time from surgery, Severino should be able to rejoin the rotation at some point in 2021.
Cole is under contract through 2028, but the rest of the pitching staff is a little tenuous. Tanaka and Paxton are scheduled to hit free agency after this year, and it seems unlikely that Happ's $17-million option will vest, though the requirements (165 innings or 27 starts) may be adjusted if the season is abbreviated.
While Montgomery and German are under control for some time, as is top pitching prospect Deivi Garcia, the win-now Yankees may be forced to re-sign one of their impending free-agent hurlers, make a big offseason trade, or do both as an insurance policy. That way, if Severino comes back at full strength, they'll be in an even better position.
What it means for Severino: Without the context of Severino's latest injury, the extension he signed seemed to inordinately favor the Yankees. However, with him missing all of 2020 and possibly a chunk of 2021, Severino has several years of guaranteed money coming in that may not have been on the table had he delayed agreeing to a deal.
He still has time to shed the injury-prone label, but he appeared in only 12 innings in 2019 thanks to shoulder and lat injuries after he went 33-14 with a 3.18 ERA in 384 2/3 innings over two All-Star seasons.
Severino will be entering his age-30 season when he hits free agency, so it's paramount that he recovers to cash in on that one big payday.