There are plenty of questions tied to a number of players as fantasy drafts begin, mostly due to the hype following impressive 2019 campaigns.
Will Ronald Acuna Jr. supplant Mike Trout as the player selected No. 1 most often? Is Gerrit Cole really better than Jacob deGrom? Has Trevor Story emerged as fantasy baseball's best shortstop?
Here are three players who may have posted unsustainable production in 2019, and you should approach them with caution while channeling your inner Public Enemy.
Average draft positions are from FantasyPros as of March 10.
All stats for 2020 projections are from FanGraphs.
Jonathan Villar, Marlins - 2B, SS (ADP 58)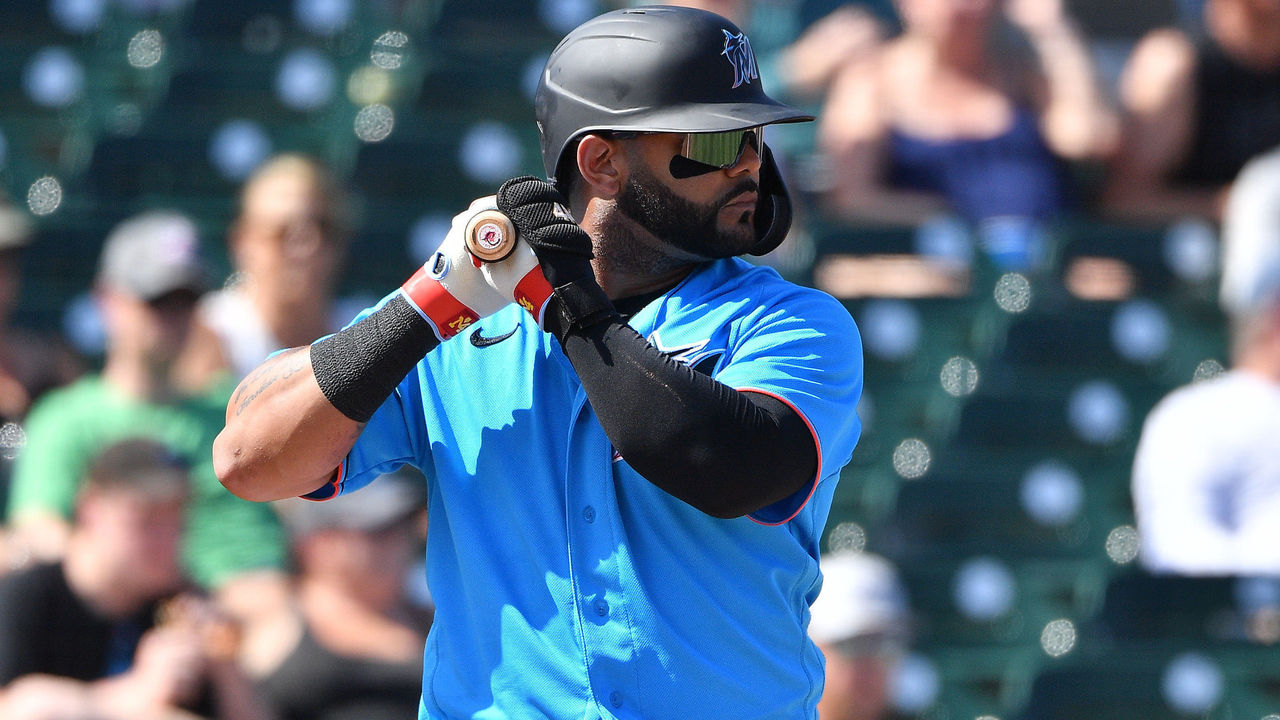 | AVG | R | HR | RBI | SB |
| --- | --- | --- | --- | --- |
| .258 | 79 | 17 | 65 | 33 |
Last season, Villar was productive across four categories (steals, homers, runs, and RBIs), rewarding fantasy managers during one of his best career campaigns.
But before buying into the veteran as a fourth- or fifth-round fantasy draft selection ahead of this season, pay attention to the warning signs.
Although Villar raked in 2019, he did plenty of his damage at the hitter-friendly confines of Camden Yards as one of the Orioles' best players. The 28-year-old now plays for the Marlins following a trade, and Miami's home park is one of the league's toughest places to hit, so a drop in production should be expected.
There's also a concerning fantasy pattern developing with Villar.
In 2016, the Dominican constructed a fantastic fantasy season similar to the one he authored last year. The speedster hit 19 homers while scoring 92 runs and swiping 62 bags for the Brewers.
With fantasy owners clamoring for his services in the early rounds of drafts the next season, Villar wound up giving his buyers plenty of remorse after disappointing with a negative-win campaign.
If that's not enough, consider his projected outcomes for 2020.
FanGraphs is projecting a homer dip for Villar, and also a huge drop-off in runs scored (111 to 79). His RBIs and steals will take hits too, according to Steamer projections.
So tread lightly when thinking about Villar in the early rounds, because the hype surrounding him could come back to bite fantasy managers like it did in 2017.
Josh Bell, Pirates - 1B (ADP 80)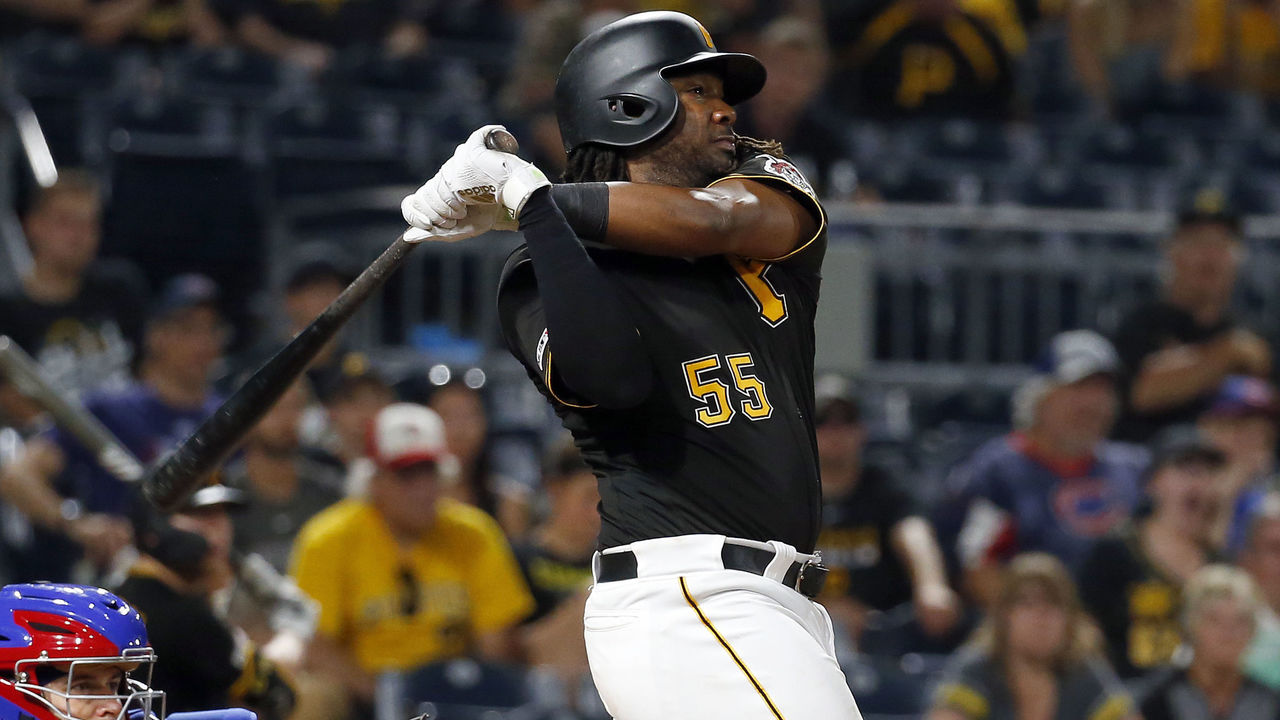 | AVG | R | HR | RBI | SB |
| --- | --- | --- | --- | --- |
| .275 | 83 | 29 | 94 | 2 |
After a disappointing 2018, Bell put himself back on the map last season with an All-Star campaign that featured a team-leading 37 homers and 116 RBIs.
But it was a tale of two halves for the 26-year-old Pirates first baseman, which should give fantasy managers some concern.
Bell's scorching-hot first half (.302 average, 30 doubles, 27 HRs, 84 RBIs) came before frosty post-All-Star Game numbers (.233 average, seven doubles, 10 HRs, 32 RBIs), with his wRC+ dropping 54 points.
The slugger's second-half slash line (.233/.351/.429, wOBA of .326) was more aligned with his previous career averages (.260/.348/.436, wOBA of .337). He also struck out more in 2019 (19.2% of his at-bats), setting a career high as pitchers started tossing him more balls down in the zone, or out of it entirely.
Bell began struggling to square up pitches with the same consistency in the second half. He posted a 49.4 hard-hit percentage in the first half, which fell to 38.4% in the second half.
That led to a second-half decrease in line drives, and an uptick in fly balls, only 10 of which left the park. He ranked 92nd in the big leagues in second-half dingers.
With a plethora of productive first basemen available throughout the first 200 picks, there are lots of options better than Bell to choose from. Don't buy into the hype.
Eduardo Rodriguez, Red Sox - SP (ADP 119)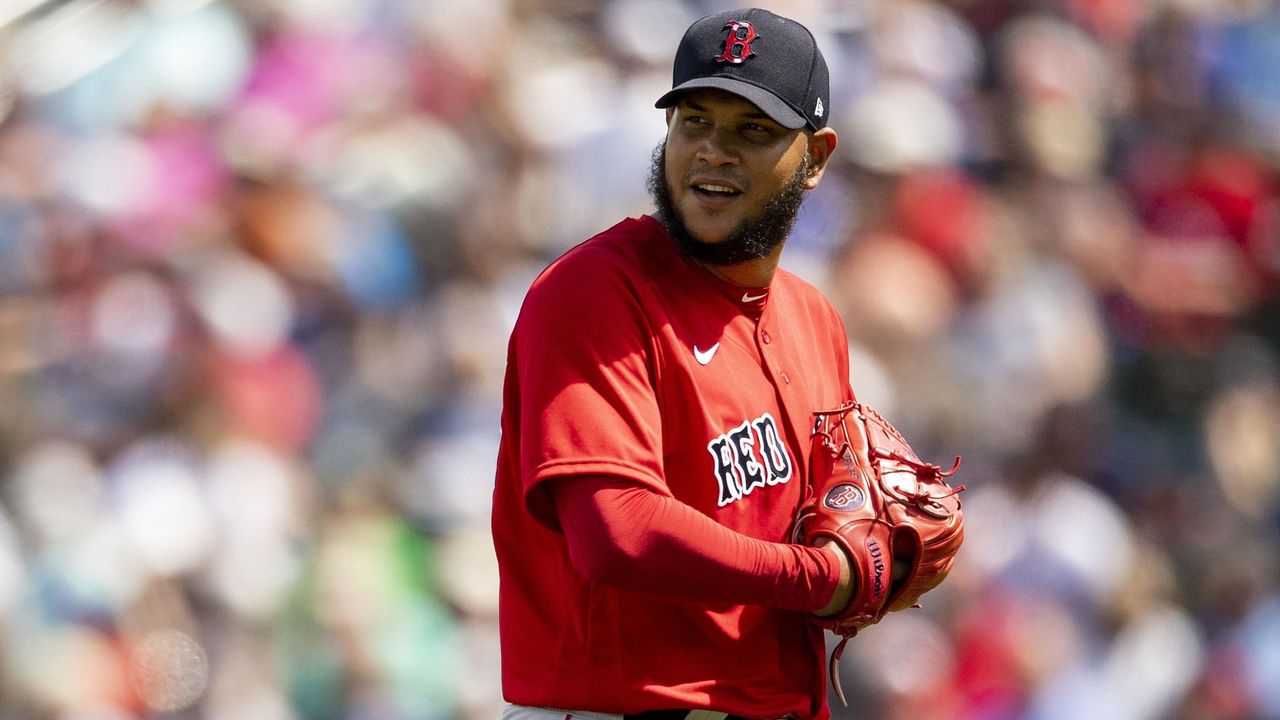 | IP | W-L | ERA | WHIP | K |
| --- | --- | --- | --- | --- |
| 193 | 13-10 | 4.17 | 1.31 | 202 |
Even though the Red Sox disappointed last season, Rodriguez managed to author a Cy Young-caliber campaign, setting career-best marks in wins, starts, ERA, and strikeouts. But fantasy managers shouldn't be fooled.
The 26-year-old southpaw also walked the most batters in the American League, pushing his WHIP to a career-worst 1.33. A Red Sox offense that no longer features Mookie Betts helped him to 19 wins, too.
Of those victories, 15 came when he received six-plus runs of support. But in tighter games (two or fewer runs of support) he was winless, and Rodriguez still wasn't very good when his team put three-to-five runs on the board for him (4.92 ERA).
Steamer projections still forecast a promising season ahead for the left-hander, but it's predicted he'll win six fewer games with a similarly high walk rate and a higher ERA, FIP, and HR/9.
Rodriguez's ADP slots him in as the 33rd-best starter in most drafts, which shows there's reason to be careful and ignore the hype.