The New York Yankees are once again a fully operational Death Star, and Gerrit Cole is at the helm.
Yankees general manager Brian Cashman nabbed his self-proclaimed "white whale" late Tuesday night in San Diego, handing the star right-hander a jaw-dropping $324 million over the next nine years.
Cole was indisputably the biggest prize of this offseason. Now, as rival teams dust themselves off following the record signing, there's still plenty of work to be done. Here's how the deal will have a ripple effect across MLB.
Angels must pivot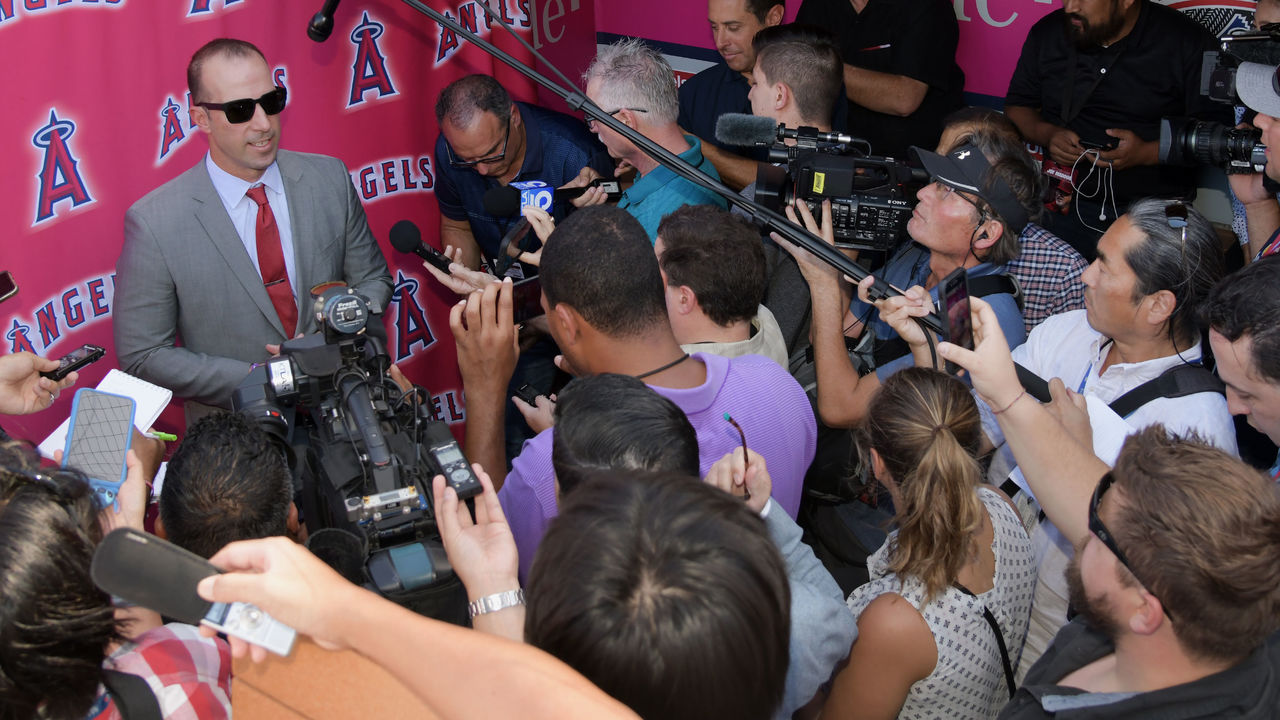 Cole to the Angels was the perfect fit. But now, general manager Billy Eppler must pivot to Plan B, C, D, and maybe even E. Luckily for Los Angeles, there's plenty of time left in the offseason and more than enough quality players available to accomplish the team's goals. Left-handed starters Madison Bumgarner, Hyun-Jin Ryu, and Dallas Keuchel all remain unsigned and could slide into the top of L.A.'s rotation. Position players Anthony Rendon, Josh Donaldson, Nicholas Castellanos, and Marcell Ozuna are All-Stars who would immediately boost an offense in need of help. Team ownership has declared itself all-in, so money shouldn't be an issue. There's enough flexibility to add two players making at least $20 million per year. Being spurned by Cole could end up being a blessing in disguise. Instead, the Angels can use their money to fill a number of holes on the roster.
Pitching market will ramp up
With Cole and Stephen Strasburg now signed, expect the pursuit of second-tier pitchers to accelerate. Bumgarner, Ryu, and Keuchel are borderline top-of-the-rotation arms. Rich Hill, Wade Miley, and Julio Teheran aren't aces, but they can immediately improve any rotation. However, the Dodgers, Blue Jays, White Sox, Rangers, Astros, Twins, Brewers, Padres, Astros, Red Sox, and Giants are all looking for help. That means there are more teams searching for quality starters than there are arms available. As a result, there should be more league-wide urgency to get deals done, which could leak into the trade market, where David Price, Corey Kluber, Matt Boyd, and Robbie Ray will generate plenty of interest.
Yankees may clear out salary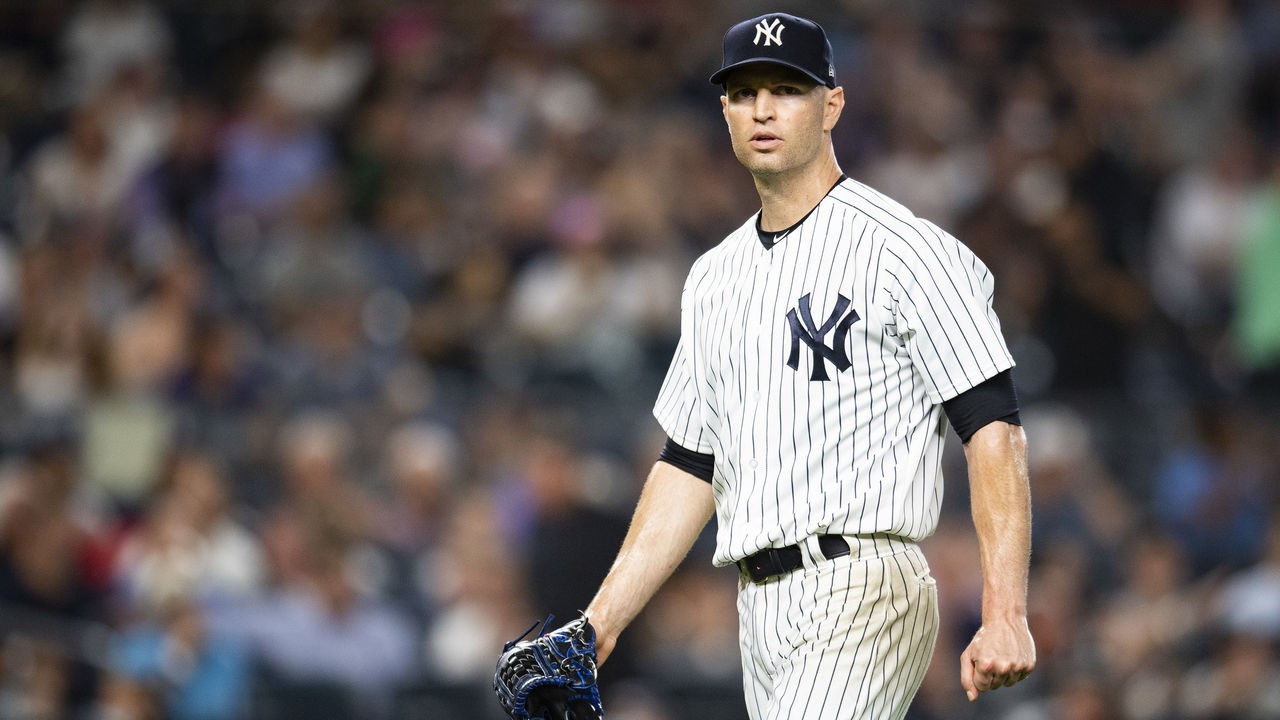 Everything was on hold in the Bronx until Cole made his decision. Now, Cashman can start tinkering with the depth of his roster. The club's projected payroll for 2020 sits at $239 million after adding Cole, according to Roster Resource. With the Yankees still hoping to add another reliever and potentially eyeing a reunion with outfielder Brett Gardner, expect them to try and move some salary out. Trading J.A. Happ is the most logical starting point. The left-hander is set to make $17 million in 2020, and he's likely the odd man out in the rotation with Jordan Montgomery and Domingo German representing much cheaper options. The Angels attached 2019 first-round pick Will Wilson to Zack Cozart in a trade with the Giants on Tuesday in order to shed $12 million. That deal could serve as a model for the Yankees to follow.
Rendon, Donaldson next in line to cash in
Agent Scott Boras has nabbed more than $600 million combined for his clients already this winter. Now, it's Anthony Rendon's turn. The Nationals, Dodgers, Angels, and Rangers have all expressed interest in the All-Star third baseman, who's the best position player on the market. Meanwhile, clubs that don't land Rendon - or prefer a cheaper alternative - can focus on Josh Donaldson or pursue a trade for Cubs star Kris Bryant. Free agency has been flooded with cash to date, so it shouldn't be a shock to see Rendon land a seven-year deal that exceeds $200 million. And you wonder why Mookie Betts wants to test free agency next winter.
Don't sleep on the Dodgers
Despite the Yankees and Angels generating most of the headlines in pursuit of Cole, the Dodgers were rumored to be heavily involved right up until the end. Los Angeles has claimed seven straight NL West titles, but it still can't finish the job. That inability to win a World Series title could result in seismic changes in Chavez Ravine. With only $179 million in salary committed for 2020 - and just $91 million for 2021 - the NL heavyweight possesses plenty of financial flexibility. Expect Rendon to be a priority with Justin Turner willing to move away from third base. If that doesn't work out, a blockbuster trade for Betts, Francisco Lindor, or Bryant is within the realm of possibility. A decade without a World Series resulted in the Yankees handing out the richest contract to a pitcher in MLB history. What will a three-decade drought do for the Dodgers?