For the first time in franchise history, the Washington Nationals - formerly the Montreal Expos - are heading to the World Series to compete against the Houston Astros.
It took 14 years, 15 seasons, and a lot of heartbreak for the Nationals to finally reach the Fall Classic after relocating from Montreal. And they somehow managed to achieve their goals after losing onetime face of the franchise Bryce Harper to a massive free-agent deal from the Philadelphia Phillies.
It wasn't easy, but here's how the Lerner family, along with Mike Rizzo and Co., put together the National League champions.
Note: This is based on Washington's active roster during the NLCS and includes Daniel Hudson, who missed Game 1 due to paternity leave, instead of his replacement, Wander Suero.
| Method | Players |
| --- | --- |
| Homegrown | 7 |
| Free agent | 10 |
| Trade | 7 |
| Waivers | 1 |
Homegrown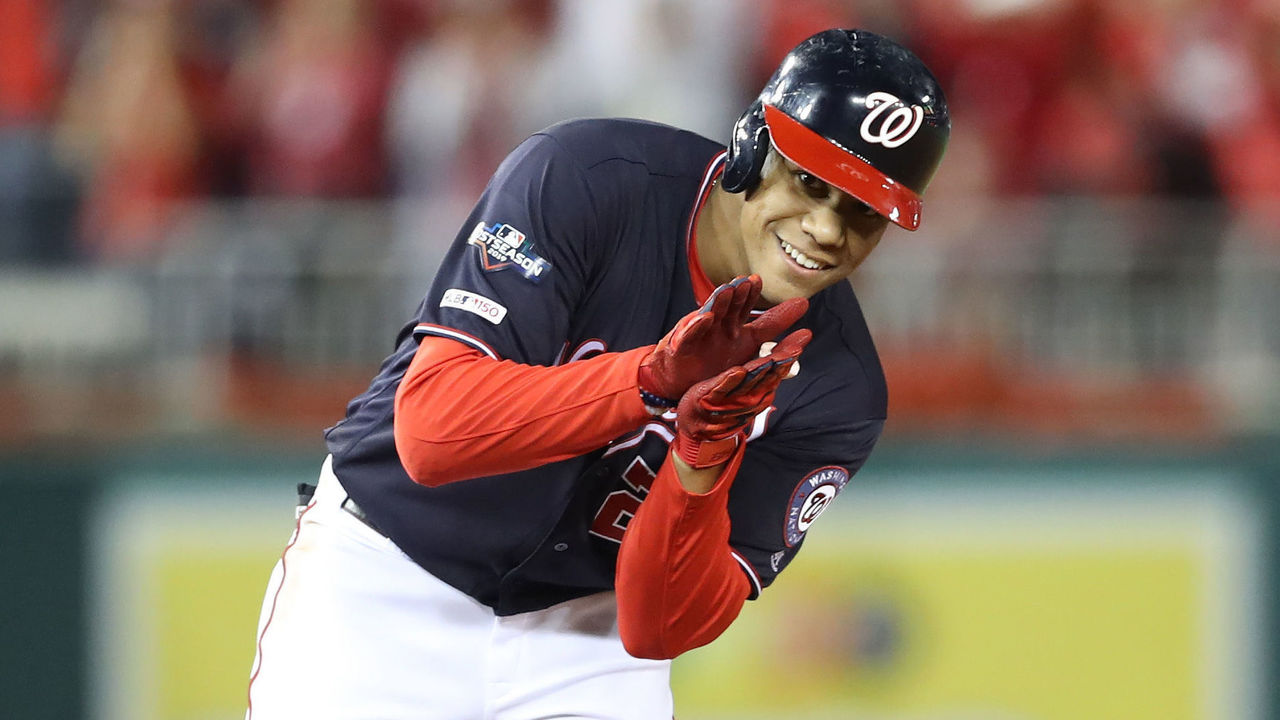 Ryan Zimmerman (June 7, 2005): The first player the Nationals drafted after they relocated to Washington is in his fifteenth season with the club. Zimmerman is the franchise leader in hits, home runs, RBIs, and total bases.
Stephen Strasburg (June 9, 2009): Selecting Strasburg first overall in 2009 was arguably the biggest move in the team's history. Some injuries aside, the choice has paid dividends, as Strasburg's cemented himself as one of the game's top pitchers.
Michael A. Taylor (June 9, 2009): The emergence of Juan Soto and Victor Robles has pushed the former sixth-round draft choice into a fourth outfielder's role.
Anthony Rendon (June 6, 2011): After being selected sixth overall in 2011, Rendon has become an elite third baseman. He's expected to be one of the most sought-after free agents this offseason.
Austin Voth (June 7, 2013): The fifth-round pick had only 13 games of MLB experience under his belt before the playoffs began. He hasn't pitched in the postseason.
Victor Robles (July 2, 2013): Signed out of the Dominican Republic as a 16-year-old for around $200,000, the 22-year-old rose through the Nationals system to become an everyday MLB starting center fielder thanks to his tremendous defense and speed.
Juan Soto (July 2, 2015): Another gem from the Dominican Republic, the 20-year-old Soto anchors Washington's lineup at present - and presumably well into the future. The Nationals added one of the game's best young players for $1.5 million as an international free agent.
Free agents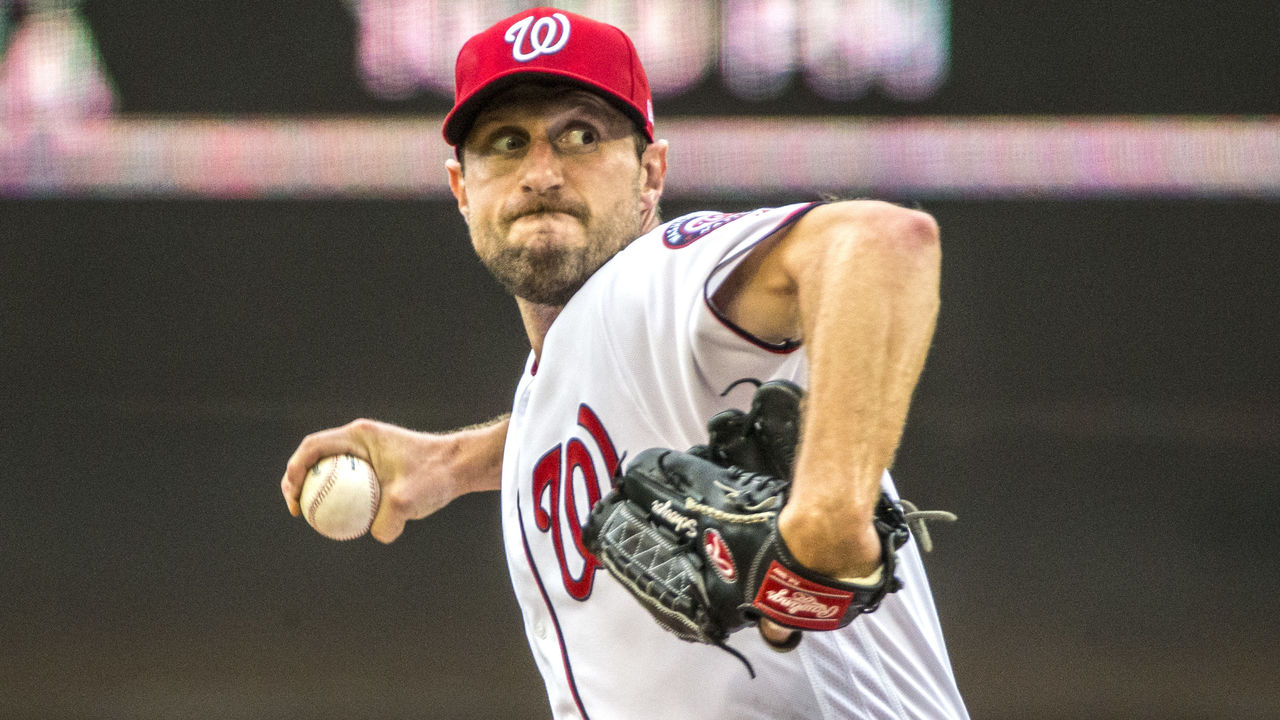 Max Scherzer (Jan. 21, 2015): Fresh off two stellar campaigns with the Detroit Tigers, one of which earned Scherzer his first Cy Young, the Nationals handed him $210 million over seven years. "Mad Max" has appeared in five All-Star Games and won two Cy Youngs since signing with Washington.
Kurt Suzuki (Nov. 20, 2018): The Nationals brought Suzuki in on a two-year, $10-million contract. During his second stint with the organization, the veteran catcher hit a career-high 17 home runs in 85 games and posted an .809 OPS.
Patrick Corbin (Dec. 7, 2018): Washington's biggest offseason addition, Corbin pitched well during his first year with the Nationals after inking a six-year, $140-million deal. The 30-year-old served as a third top-of-the-line starter behind Scherzer and Strasburg. He won 14 games, recorded a 3.25 ERA, and tossed 202 innings.
Matt Adams (Dec. 18, 2018): Like Suzuki, this is Adams' second stint in Washington. He hit 20 home runs in 111 regular-season games after signing a one-year pact for $4 million and has barely played in the playoffs.
Anibal Sanchez (Dec 27, 2018): The soft-tossing veteran continues to show he belongs. He had a solid regular season (11 wins, 3.85 ERA) after agreeing to a two-year, $19-million contract and was masterful against the St. Louis Cardinals in Game 1 of the NLCS, carrying a no-hitter into the eighth inning.
Brian Dozier (Jan. 13, 2019): Dozier got the lion's share of second-base reps during the regular season but has fallen out of favor in October. He's been to the plate six times in the playoffs and hasn't recorded a hit. He's on a one-year deal.
Gerardo Parra (May. 9, 2019): The man behind the "Baby Shark" phenomenon in Washington, Parra helped change the culture of the clubhouse after he signed for the league minimum following his release from the Giants.
Fernando Rodney (June 4, 2019): MLB's oldest active player can still cause heart palpitations with his inconsistency, but he somehow manages to get people out. He's got five strikeouts and three walks in 2 2/3 playoff innings. The 42-year-old joined Washington on a minor-league deal.
Asdrubal Cabrera (Aug. 6, 2019): Cabrera drove in 40 runs in 38 regular-season games and posted a .969 OPS after he signed. Not bad for the league minimum. He's been quiet in the playoffs, though, recording just one hit.
Trade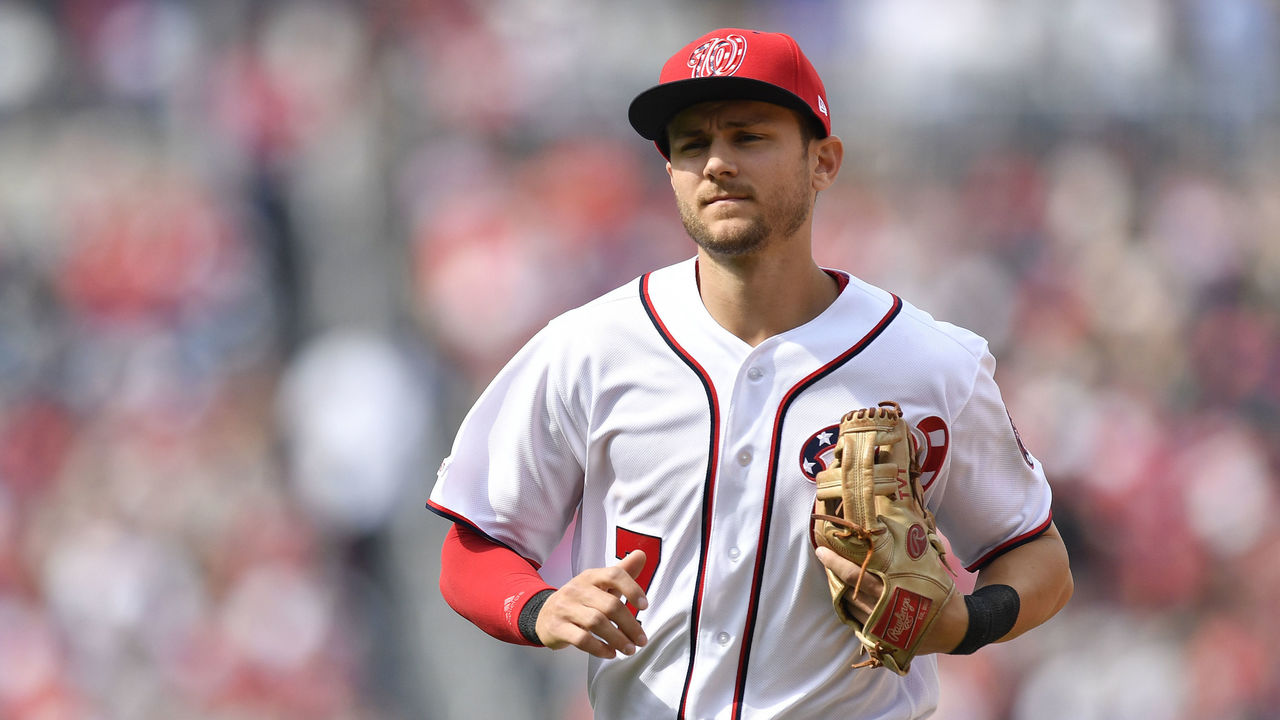 Trea Turner (June 14, 2015): To get Turner and pitcher Joe Ross in 2015, Washington gave up Steven Souza Jr. and a minor-leaguer in a three-team deal. One of the game's most electric players, Turner's become a spark plug for the Nationals.
Adam Eaton (Dec. 7, 2016): Eaton's injury-riddled tenure in Washington makes Lucas Giolito, Reynaldo Lopez, and Dane Dunning a hefty price for acquiring him from the Chicago White Sox. He was still a 2.3-win player during the regular season.
Sean Doolittle (July 16, 2017): Though it's been a down year for the 33-year-old, he's saved 75 games and struck out 10.5 batters per nine innings since arriving in Washington. Oakland may have won the trade, however: The A's nabbed top prospect Jesus Luzardo, Sheldon Neuse, and Blake Treinen in exchange for the closer.
Howie Kendrick (July 28, 2017): The NLDS hero was acquired from the Phillies, along with cash considerations, in a trade for a minor-league pitcher and international bonus slot money. Two months after being granted free agency in 2017, he signed a two-year, $7-million deal. In 2019, his first healthy campaign since the signing, he posted a .344/.395/.572 slash line.
Yan Gomes (Nov. 30, 2018): Gomes split catching duties with Suzuki and had his worst offensive season since 2016, hitting .223/.316/.389. The Nationals gave up three players to acquire him from the Indians.
Tanner Rainey (Dec. 12, 2018): Picked up from the Cincinnati Reds in exchange for Tanner Roark, Rainey struck out 74 hitters in 48 1/3 innings. He also issued 38 walks.
Daniel Hudson (July 31, 2019): Hudson's been tremendous since the Nationals acquired him from the Toronto Blue Jays for a minor-league pitcher. He's allowed a combined four earned runs between the regular season and playoffs and has become the team's de facto closer in the postseason.
Roenis Elias (July 31, 2019): The Nationals picked up Elias and Hunter Strickland from the Seattle Mariners at the trade deadline to help bolster a struggling bullpen. Elias posted a 9.00 regular-season ERA after he arrived and hasn't pitched in the playoffs yet.
Waivers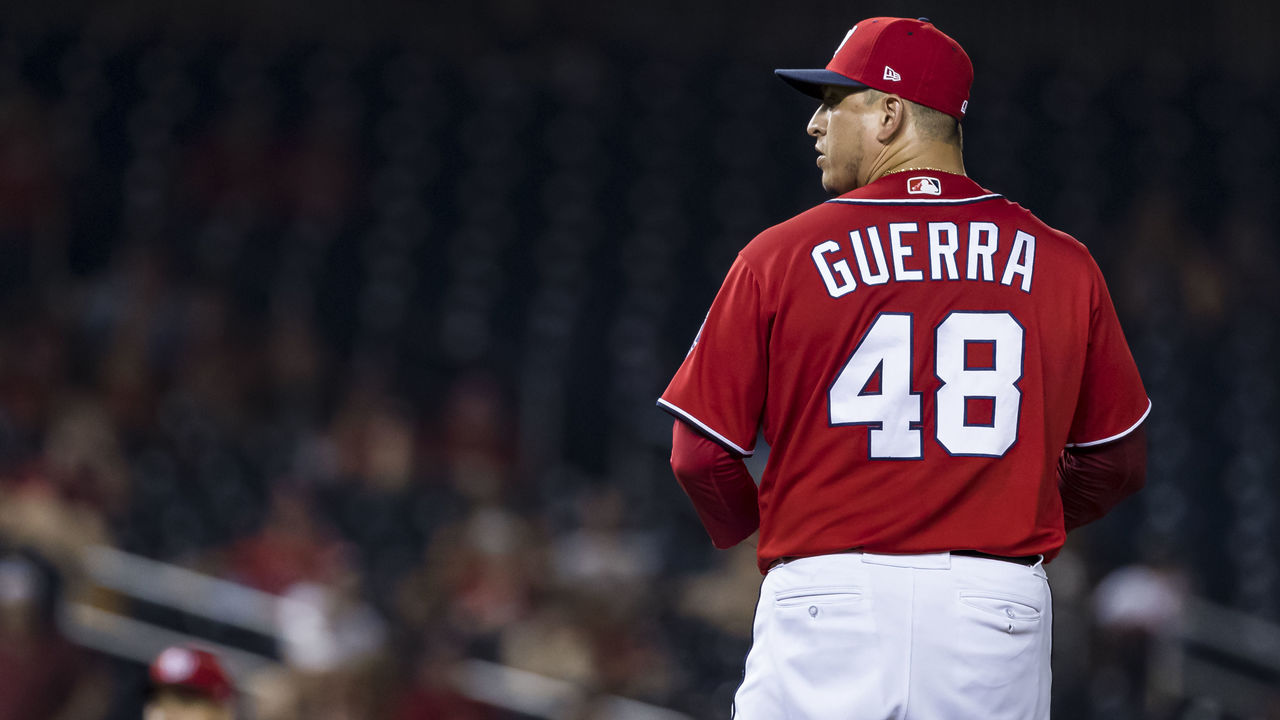 Javy Guerra (May 20, 2019): Guerra gave the Nationals more than 53 innings of serviceable relief in the regular season after he was claimed from the Blue Jays. Like Elias and Voth, he hasn't pitched in the postseason.