theScore celebrated Opening Day of the 2019 season by overreacting to every team's performance.
Now that every team has played 162 games - 161 in the cases of the inept Detroit Tigers and Chicago White Sox - let's take stock of just what these teams turned out to be.
Arizona Diamondbacks: The D-Backs hung around longer than most expected, but aside from Ketel Marte, their offense was pretty bad. In fact, by WAR, their 11th-best hitter was Zack Greinke, who made a mere 54 trips to the plate before getting traded to the Astros and is a pitcher.
Atlanta Braves: Ronald Acuna Jr.'s bid to become the youngest 40-40 player in MLB history was spoiled when he was shut down for the final week with a groin strain. But the Braves proved their 2018 division title wasn't an aberration, as they finished just shy of the 100-win mark. Atlanta can certainly hang with the top contenders in the Dodgers, Yankees, and Astros - and could even outlast them given its youth.
Baltimore Orioles: The Orioles didn't finish as the worst team in baseball, and that's a start. They still have to deal with the fact that two separate fights happened in the dugout under rookie manager Brandon Hyde's watch, though.
Boston Red Sox: Repeating is hard - no team has done it this millennium - but after dismissing Dave Dombrowski, it seems Red Sox ownership was playoffs-or-bust. Now, they enter the offseason with the goal of getting under the luxury tax; a tall task considering they exceeded the tax line by over $20 million this year. Will this team be a contender next year, or will it opt for a reset?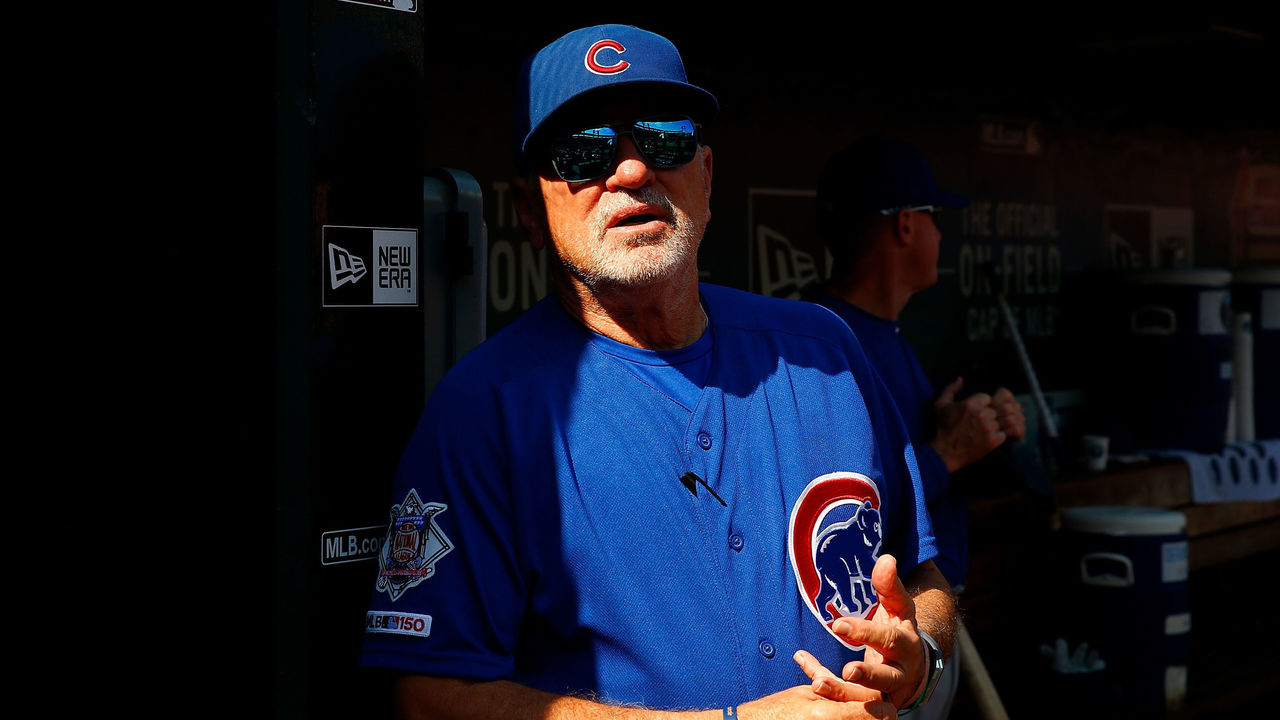 Chicago Cubs: Chicago will miss the postseason for the first time since 2014 despite finishing with the best run differential in the NL Central. This winter could be a transformative one for the Cubs, having already parted ways with manager Joe Maddon. Theo Epstein will now have to shuffle the deck and hope for a playoff berth in 2020, or he could be next.
Chicago White Sox: After the rebuild hit a snag in 2018, the White Sox took a step forward this year. They were without star pitching prospect Michael Kopech but saw Yoan Moncada and Lucas Giolito take leaps into stardom this year. Eloy Jimenez showed flashes of the slugger he can be, while Luis Robert became the single best prospect in baseball. This might be a team on the cusp.
Cincinnati Reds: For a while, it actually looked like the Reds were the best team in the division and just hamstrung by bad luck. However, they really tapered off down the stretch. Next year, eyes will be on Trevor Bauer to justify the Reds trading away top prospect Taylor Trammell and propel this team into contention.
Cleveland Indians: The Indians were so sure they could stroll into a playoff spot that the front office sat on its hands all winter. It really backfired. The club actually did well to hang around considering it regularly fielded a subpar lineup that featured an unrecognizable Jose Ramirez for the first half. Trading away Trevor Bauer to bolster the lineup was justified, and if Corey Kluber and Carlos Carrasco were healthy all year, the Tribe may have been able to keep the Twins in check.
Colorado Rockies: There's no way around it: the 2019 Rockies were a disappointment. They were the worst team in the NL West by run differential mere months after handing Nolan Arenado an eight-year, $260-million contract. Bud Black and Jeff Bridich might want to get their resumes ready.
Detroit Tigers: The only thing this Tigers season accomplished was putting into perspective how truly awful this franchise was in 2003 when it lost 119 games. So yes, there have actually been worse teams in major-league history.
Houston Astros: The Astros were as dominant as everyone expected, but Justin Verlander and Gerrit Cole putting on an absolute show in one of the most spectacular Cy Young races in recent memory was an added bonus. If Cole winds up leaving via free agency this winter, Houston likely boasts the depth to survive that loss, while Alex Bregman becoming yet a perennial MVP candidate is found money.
Kansas City Royals: Jorge Soler's AL home run title will quickly become forgotten due to how bad the Royals were this season, and that's a shame. Here's a fun comparison for those looking for a silver lining: Player A hit .265/.354/.566 with 48 homers. Player B hit .260/.359/586 with 53 homers. Player A is Soler and Player B is Pete Alonso.
Los Angeles Angels: The 2019 Angels season might go down as the most disappointing of Mike Trout's tenure, and that's saying something. Their 90 losses are the most they've had in a year since 1999, when Trout was 7 years old. They were outspent this past winter by the notably frugal division rival Oakland Athletics, and the on-field product suffered as a consequence. There's reason to be optimistic about 2020, though, with Shohei Ohtani returning to full two-way strength, and prospects Jo Adell and Griffin Canning potentially ready to make a full-season impact.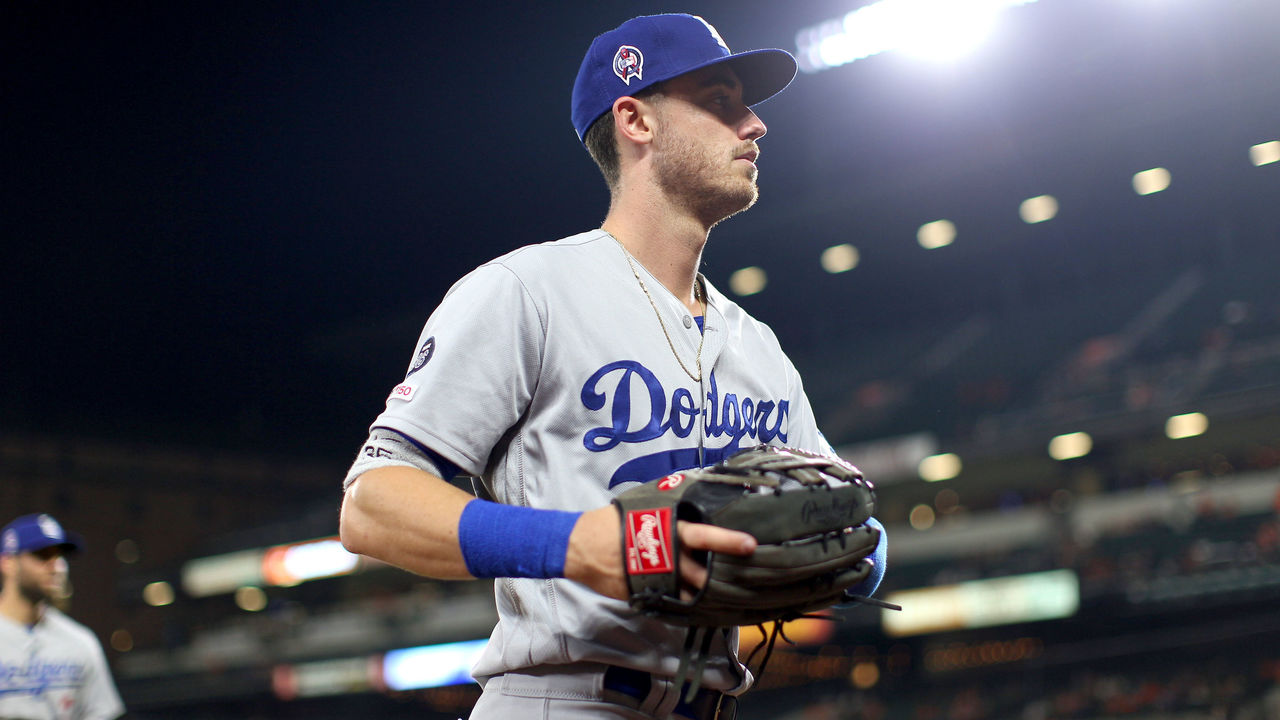 Los Angeles Dodgers: The Dodgers absolutely cruised to their seventh straight division title and second 100-win season over that span. Contributions from Hyun-Jin Ryu and Walker Buehler certainly helped, and Cody Bellinger blooming into an MVP is an incredible boon. After knocking on the door in recent years, perhaps this could be the year they get over the hump and win that elusive championship.
Miami Marlins: In a division with four teams that all should have threatened for the postseason, the Marlins' season had the makings of a disaster. To be clear, it didn't go well, but it also wasn't horrendous - particularly on the pitching side. Sandy Alcantara, Pablo Lopez, Caleb Smith, and Jordan Yamamoto all showed that they are major-league starters with upside.
Milwaukee Brewers: When the reigning and presumptive NL MVP fouled a ball off of his knee and saw his season abruptly ended, the Brewers could have rolled over, but they didn't. Instead, the club threatened for the division lead, going 18-2 from Sept. 6-26 before having to settle for a wild-card game against the Washington Nationals. The looming offseason could be a difficult one, too, if the Brewers want to elevate their status as a plucky band of misfits. Yasmani Grandal and Mike Moustakas will almost certainly reject their mutual options.
Minnesota Twins: Shame on you if you discounted the Twins. Not only did this team somehow win the division, it set an MLB record for home runs in a campaign. Offseason addition Nelson Cruz led the way with 41, but Max Kepler (36), Miguel Sano (34), Eddie Rosario (32), and Mitch Garver (31) all took huge steps forward. The Twins' ensuing slugfest in the ALDS against the Yankees is going to be appointment viewing.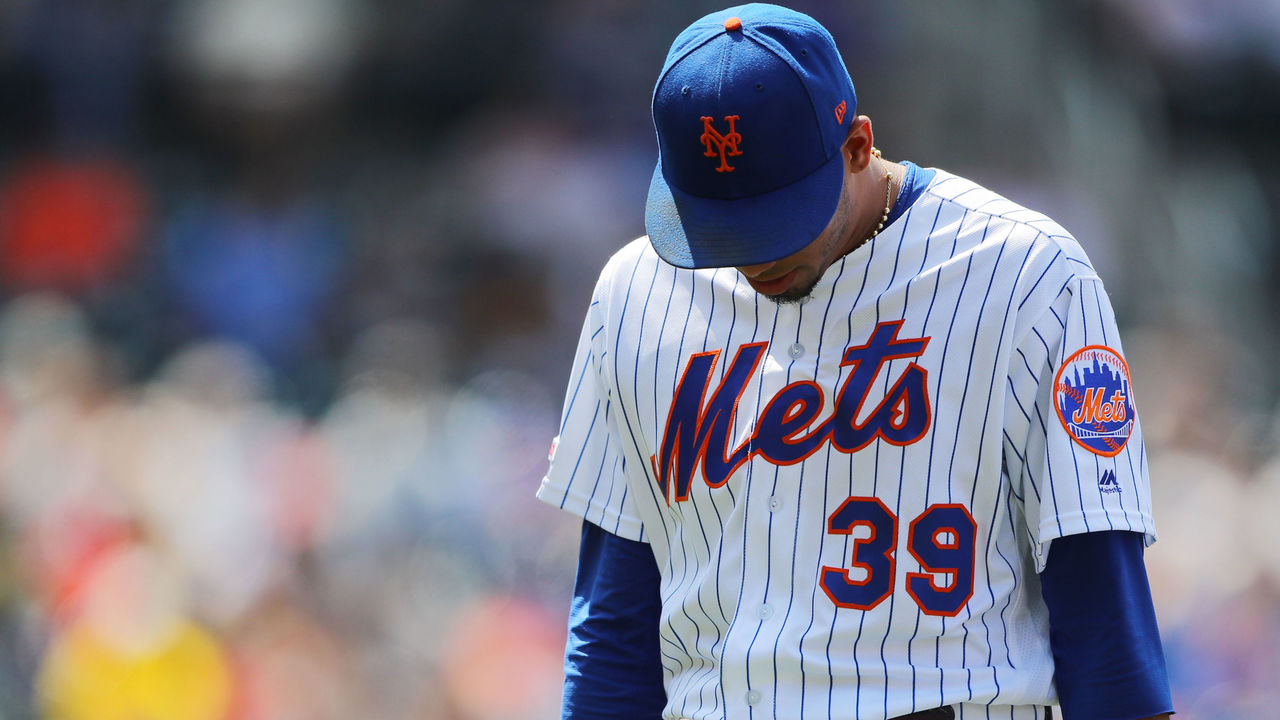 New York Mets: The Mets' season will be judged by how their offseason blockbuster with the Mariners panned out, and that's not really fair. Rookie general manager Brodie Van Wagenen made the right move to bet on a group led by NL Cy Young winner Jacob deGrom by shipping off a high school outfield prospect for the AL Reliever of the Year in Edwin Diaz and an eight-time All-Star in Robinson Cano. He also supplemented those additions with the signing of Wilson Ramos, who once again proved to be one of the best-hitting catchers in the sport. The fact that it didn't work out could mean Mickey Callaway's tenure as manager only lasts two years.
New York Yankees: It's incredible that this Yankees squad not only won the division but dominated pretty much the entire league. Opening Day bench player DJ LeMahieu leads the team in WAR. Gio Urshela hit more home runs than Giancarlo Stanton and Didi Gregorius combined. Mike Tauchman has more home runs than Aaron Hicks. Cory Gearrin threw more innings than Luis Severino.
Oakland Athletics: It took 12 months to finally see it, but the 2018 Athletics weren't just a one-year flash in the pan. The club boasts the fifth-best offense in baseball this year, according to wRC+, and looks like something of a powerhouse going forward. Not only is Sean Manaea back, but rookie pitchers A.J. Puk and Jesus Luzardo will likely play key rotation roles next year. A 100-win season is a genuine possibility.
Philadelphia Phillies: The dust hasn't even settled on 2019, and the Phillies are almost definitely going to be seen as baseball's biggest disappointment. Bryce Harper wound up having a pretty decent year, hitting more home runs than he'd hit in any of the previous three seasons. However, finishing at .500 was not this team's very public goal after adding Harper, J.T. Realmuto, Jean Segura, and David Robertson.
Pittsburgh Pirates: The Pirates finished the season with the second-worst record in the NL, ahead of only the openly rebuilding Marlins. Longtime manager Clint Hurdle lost his job. Their erstwhile ace, Gerrit Cole, will either win or finish as the runner-up for the AL Cy Young. Austin Meadows and Tyler Glasnow helped lead the Tampa Bay Rays to their first playoff berth since 2013. Not a very positive season in Pittsburgh.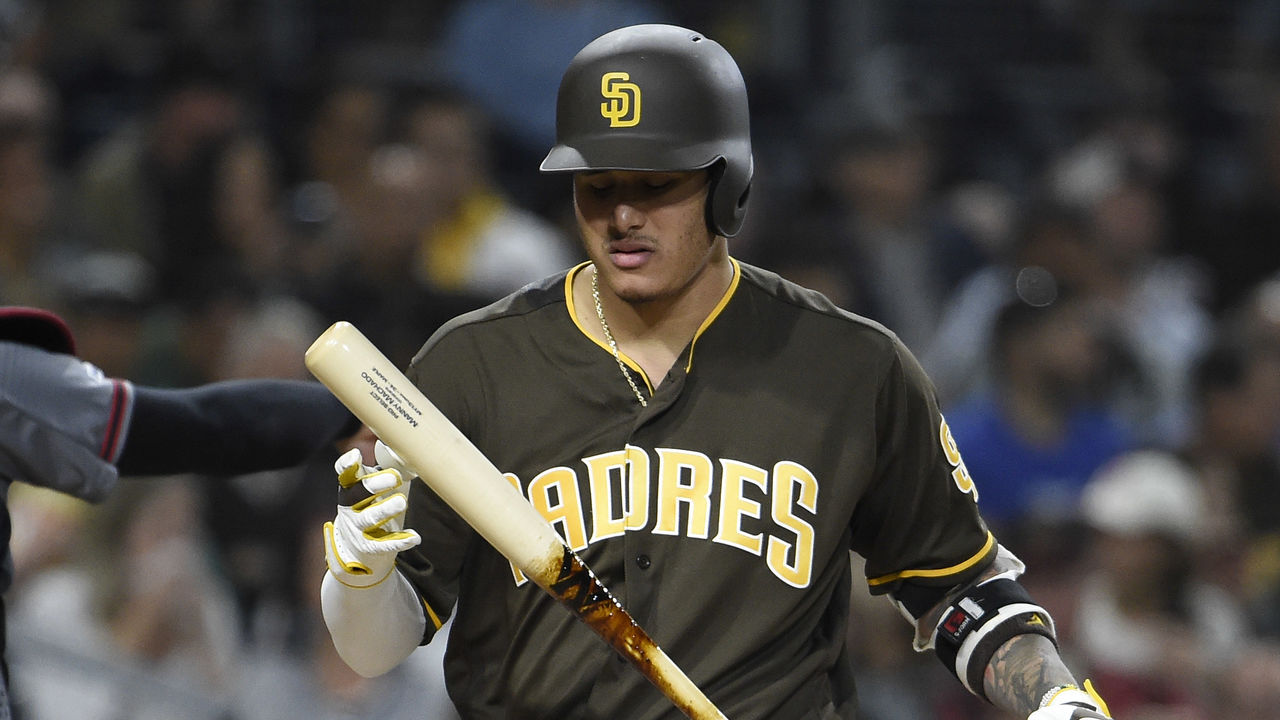 San Diego Padres: Despite Manny Machado not being pleased with his own play in his first season, the Padres have a lot going right for them. Machado gets an offseason where he doesn't have to worry about his employment, Fernando Tatis Jr. will return at full strength after looking like a legitimate threat to steal NL Rookie of the Year from Pete Alonso, and Chris Paddack will look to build on his remarkable debut.
San Francisco Giants: The departures of Bruce Bochy and Madison Bumgarner are tough pills to swallow for the San Fran faithful, but the breakout of Mike Yastrzemski at least provides a little hope. Farhan Zaidi worked hard to explore his options in his first season as president of baseball operations, as 48 different players made at least one plate appearance this year for the Giants.
Seattle Mariners: After a white-hot start, the Mariners finished last in the AL West and out of the playoffs for the 18th consecutive season, but they still featured two of the year's most heartwarming moments. After opening on the emotional farewell of Ichiro Suzuki, the season concluded with the possible final Seattle start for Felix Hernandez. As for where this franchise goes from here, it can only get better, and Kyle Lewis seems like as good a piece to build around as any, with top prospect Jarred Kelenic up next.
St. Louis Cardinals: The Cardinals owe this entire first-place finish to Jack Flaherty. At the All-Star break, the team was right at .500 and sat in third place. The club went 46-27 afterward - the second-best record in all of baseball. Flaherty led the charge, authoring a 0.91 ERA over his final 15 starts, including the pivotal Game 162 victory to keep the Brewers in second. St. Louis has found its ace.
Tampa Bay Rays: The Rays are more than just a Cinderella story, they were one of the most consistent teams this season. It's a shame that the midseason press conference from ownership suggesting the team play half its seasons in Montreal will follow this team around longer than the fact that the Charlie Morton signing worked out magnificently, and that Tyler Glasnow, Austin Meadows, and Tommy Pham have all blossomed into stars.
Texas Rangers: In their final season at Globe Life Park, the Rangers had one of the single worst seasons from a qualified hitter in history, rolling out Jeff Mathis and his .158 batting average for 88 games. That being said, he proved his value by turning Lance Lynn and Mike Minor into fringe Cy Young contenders with his elite game-calling and pitch-framing.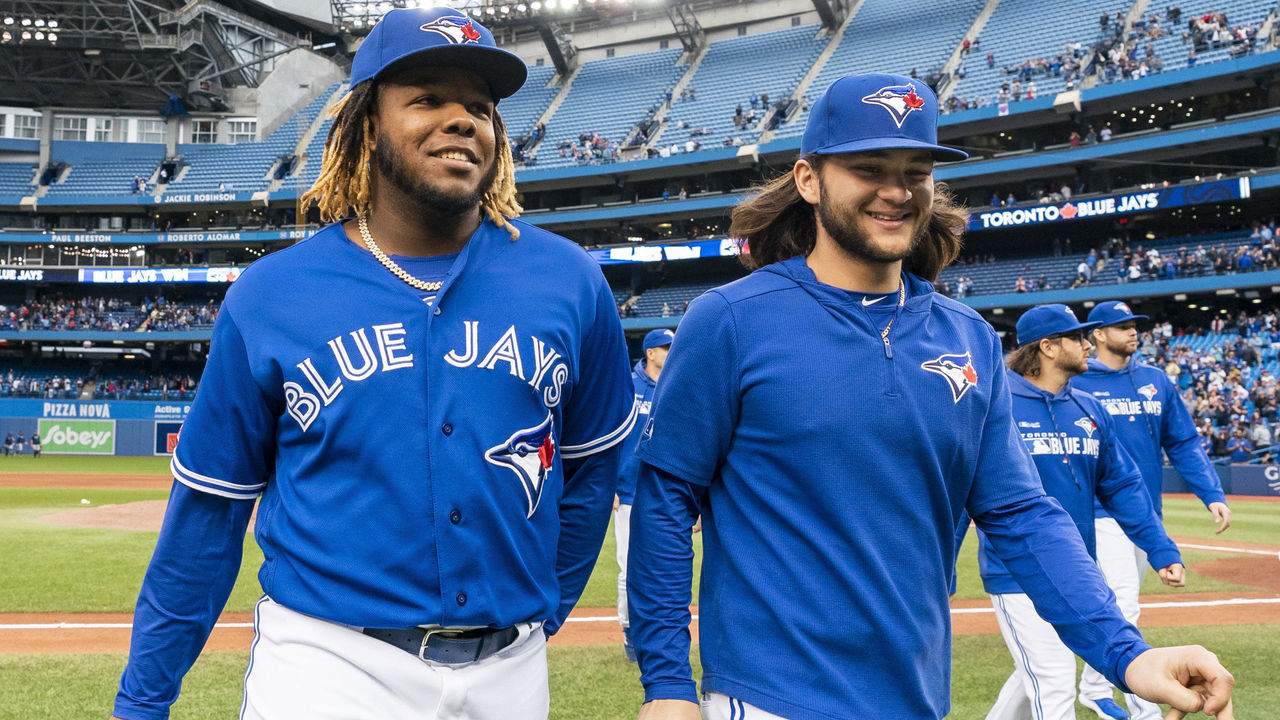 Toronto Blue Jays: No team had more home runs from rookies this year, and it's no wonder considering the sheer volume of freshmen. While Vladimir Guerrero Jr. didn't quite live up to the hype, Cavan Biggio set the team rookie record with a 29-game on-base streak, and Bo Bichette set an MLB best by getting a double in nine straight contests. The future is bright in Toronto.
Washington Nationals: Using the saved money from a potential Bryce Harper contract to sign Patrick Corbin worked remarkably well for the Nats, as they're back in the postseason after flaming out spectacularly in 2018. Washington seems like a legitimate powerhouse, but the free agency of Anthony Rendon and the potential for Stephen Strasburg to opt out of his contract loom large.