Free agency is almost here, but some players must make some important decisions first. Namely, whether they should test the waters.
Eight players, including a few of baseball's biggest stars, enter the offseason holding opt-out clauses that must be exercised within days of the World Series' conclusion. For some, the call might be a no-brainer, as Texas Rangers shortstop Elvis Andrus can attest.
Andrus, 31, has reportedly decided not to opt out of the three years and $43 million left on his contract, a choice likely made easier by his below-average 2019 season. Though the crop of free-agent shortstops is thin, it's doubtful he'd match the remainder of his contract on the open market.
But not every case is so cut and dried. Let's examine the choices facing the other seven players with opt-out clauses and advise - as best we can - whether or not they should exercise them.
Jake Arrieta, Phillies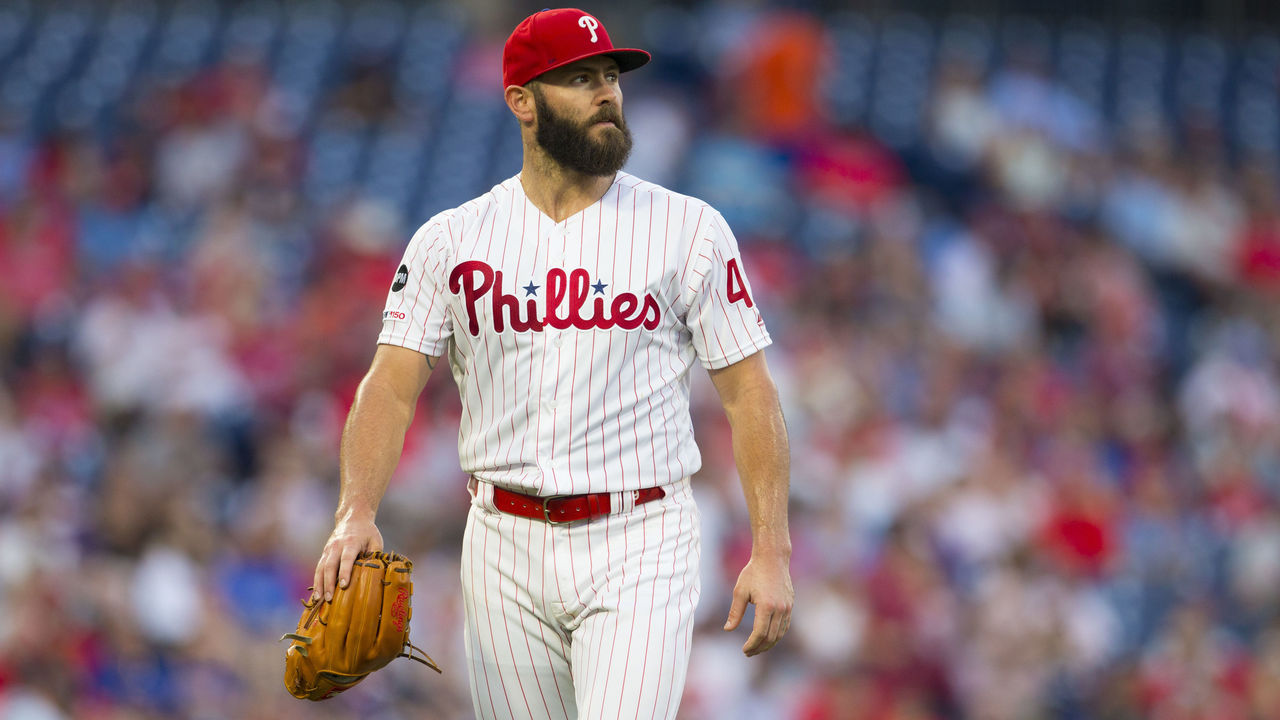 Position: SP
Age: 33
What he'd give up: 1 year, $20M
Eligible for qualifying offer: No
2019 Stats
| IP | ERA | FIP | WHIP | K | BB | WAR |
| --- | --- | --- | --- | --- | --- | --- |
| 135.2 | 4.64 | 4.89 | 1.47 | 110 | 51 | 1.1 |
Arrieta's three-year deal with the Phillies contains a unique clause: Should he opt out, the Phillies can void the clause by immediately invoking a two-year, $40-million extension that would keep him in Philadelphia through 2022. Presumably, this deal was structured to pressure the Phillies into retaining him following two great seasons. Unfortunately for Arrieta, this decision couldn't have come at a worse time.
The right-hander made just 24 starts in 2019 because of a bone spur in his elbow. When he did pitch, Arrieta was a shell of his Cy Young-winning self, putting together his worst statistical season since his days as a Baltimore Oriole. He also made headlines with his words, ripping teammate Bryce Harper for an ejection in April and, more recently, feuding through the media with ex-Phillie Carlos Santana.
Should he opt out? No, and unless Arrieta's developed an intense allergy to cheesesteaks over the last two years, this should be a very easy call. It's safe to say the Arrieta-Phillies marriage hasn't panned out, and there's next to no chance the Phillies exercise the extension if he triggers it. One more year to go.
Aroldis Chapman, Yankees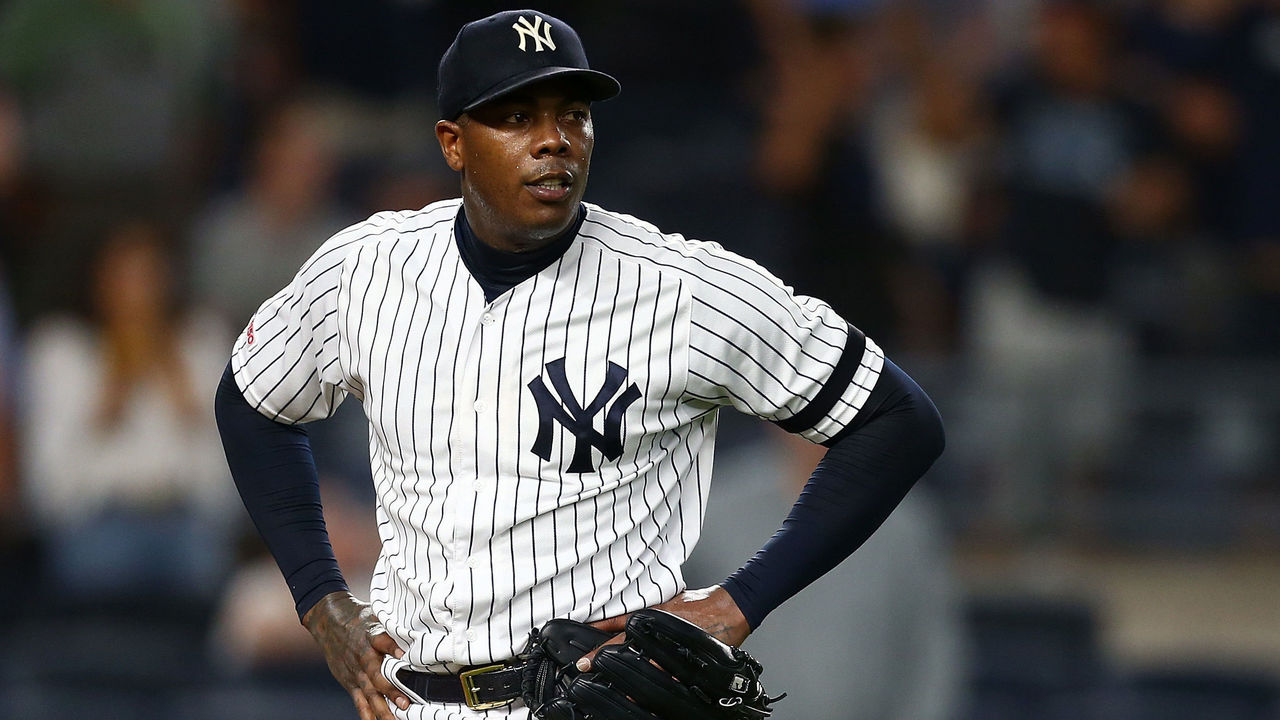 Position: RP
Age: 31
What he'd give up: 2 years, $30M
Eligible for qualifying offer: Yes
2019 Stats
| IP | ERA | FIP | SV | WHIP | K | BB | WAR |
| --- | --- | --- | --- | --- | --- | --- | --- |
| 57.0 | 2.21 | 2.28 | 37 | 1.10 | 85 | 25 | 2.0 |
Chapman was once again the cornerstone of the Yankees' lights-out bullpen this season. He was one of only nine relievers worth at least two wins in 2019 and gave up just four home runs across the regular season and playoffs. In fact, he's surrendered only nine homers over the life of this contract - unfortunately, one of those was a walk-off bomb to Jose Altuve that ended the ALCS. Few relievers can match his body of work in the ninth inning.
Should he opt out? Yes. Chapman seems to have found a home in the Bronx and it's unlikely either side wants this union to end, but it makes sense financially. Chapman will easily beat what's left of his current deal if he tests free agency, and flirting with other teams pressures the Yankees to pay up lest they lose him to another free-spending franchise. Expect to see Chapman opt out, look around, and then quickly re-sign with New York.
Yu Darvish, Cubs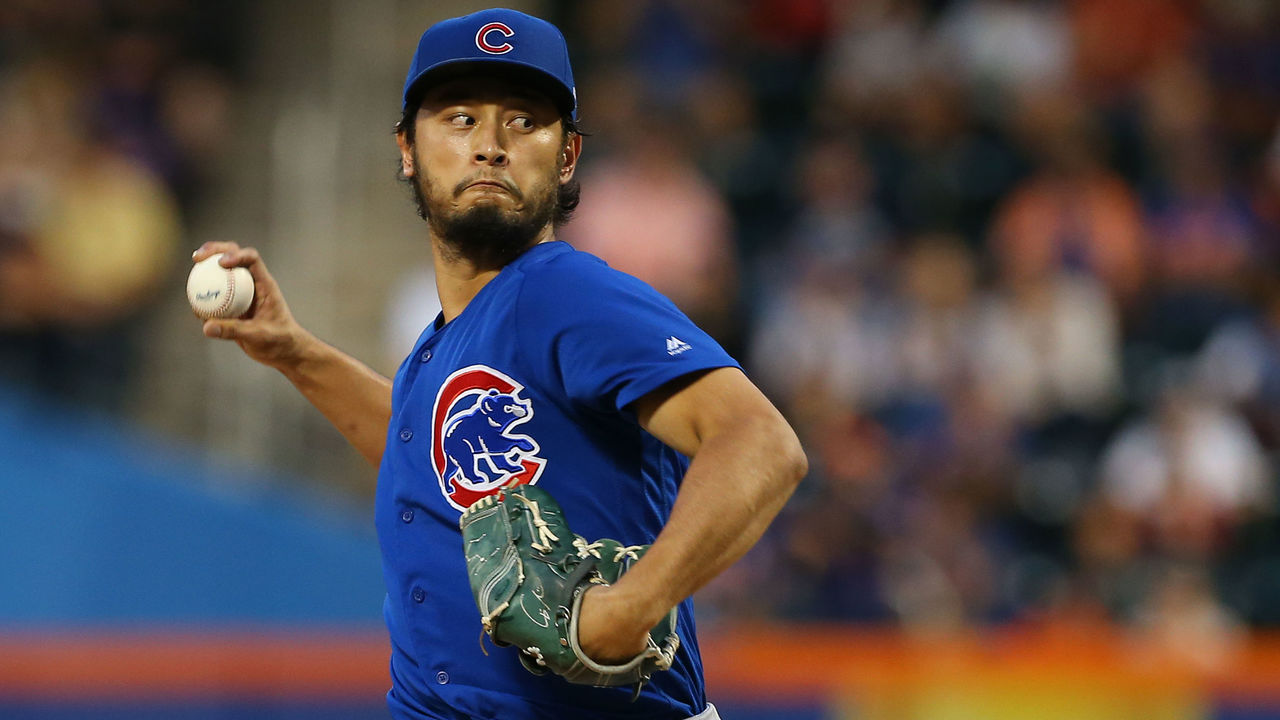 Position: SP
Age: 33
What he'd give up: 4 years, $81M
Eligible for qualifying offer: Yes
2019 Stats
| IP | ERA | FIP | WHIP | K | BB | WAR |
| --- | --- | --- | --- | --- | --- | --- |
| 178.2 | 3.98 | 4.18 | 1.10 | 229 | 56 | 2.6 |
The Cubs might have disappointed this year, but Darvish did not. After a poor, injury-riddled first season in Chicago, Darvish bounced back in 2019, looking far more like the pitcher the Cubs thought they were getting last winter. Darvish's 229 strikeouts marked his most since 2013, and he led the team in innings pitched while making over 30 starts for just the third time in his career. He was also the only Cubs starter who didn't falter down the stretch, turning in a team-best 2.39 ERA and 0.83 WHIP while giving up just two home runs during his team's September collapse. His NL-leading 33 homers allowed was a blemish, but could potentially be chalked up to the season's unprecedented offensive production.
Should he opt out? Yes. Darvish has publicly indicated he won't, citing his family's love of Chicago, but he might be better off reconsidering. By flipping the script on his calamitous 2018, Darvish proved he's still got plenty left in the tank; he remains not only a reliable ace but one of the league's best strikeout artists. That's a desirable combination for any team with a need for pitching and money to spend.
A case can be made for not opting out - he'll be a 33-year-old free-agent pitcher, after all - but Darvish would be among the best available arms this winter and another handsome payday could be within reach. He'd be wise to take a look around.
Jason Heyward, Cubs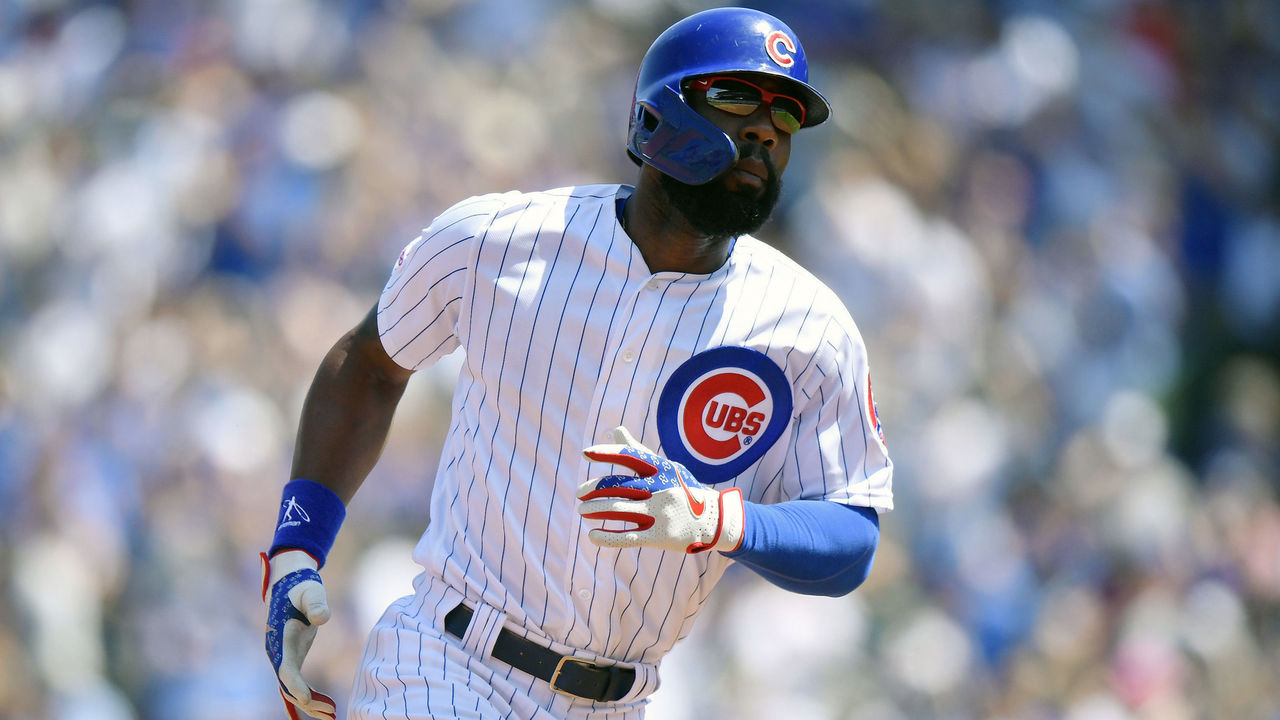 Position: OF
Age: 30
What he'd give up: 4 years, $86M
Eligible for qualifying offer: No
2019 Stats
| PA | OPS | HR | RBI | SB | wRC+ | WAR |
| --- | --- | --- | --- | --- | --- | --- |
| 589 | .772 | 21 | 62 | 8 | 101 | 1.9 |
This season was Heyward's best in a Cubs uniform on multiple fronts. He surpassed the 20-homer mark for the second time in his career and stayed healthy to the tune of 589 plate appearances - enough to trigger this opt-out clause. But he was still far from what Chicago paid for at the plate; even his 98 OPS+, his highest in five years, was well below average. Heyward was also a negative defender by defensive runs saved as a center fielder, though he did save seven runs in right field.
Should he opt out? No. Heyward will forever have a place in Cubs lore after his famous rain delay speech in Cleveland four years ago, but he's clearly failed to live up to a contract that's become an albatross on the Cubs' payroll. He's now an average hitter at best, and his once-golden glove is showing signs of decline. He'll keep the money and roster spot in Chicago, barring the unforeseen.
Kenley Jansen, Dodgers
Position: RP
Age: 32
What he'd give up: 2 years, $38M
Eligible for qualifying offer: No
2019 Stats
| IP | ERA | FIP | SV | WHIP | K | BB | WAR |
| --- | --- | --- | --- | --- | --- | --- | --- |
| 63.0 | 3.71 | 3.48 | 33 | 1.06 | 80 | 16 | 1.2 |
Jansen is still a force in the Dodgers' bullpen, but he wasn't quite the All-Star stopper of yore in 2019. The closer posted a career-high ERA and his WHIP spiked above 1.00 for the first time in five years. By ERA+, he was only slightly above average on the mound (112). On the other hand, Jansen's FIP - while still high at 3.48 - markedly improved after he finished above 4.0 last season, and he was worth nearly a full win more than he was in 2018. His strikeouts per nine innings also jumped while his walks per nine decreased.
When Jansen was on, he was on, posting a 1.32 ERA and 0.88 WHIP in the 33 games he saved successfully. But across all save situations - successful or not - his ERA spiked to 4.57 in 41 outings.
Should he opt out? No. Jansen has nothing to gain by leaving this money on the table after the season he just had. Dodgers president Andrew Friedman was non-committal about keeping him in the closer's role in 2020, but it seems safe to assume Jansen will be first in line to close for L.A. so long as he's under contract. He's got more than enough reason to stay put.
J.D. Martinez, Red Sox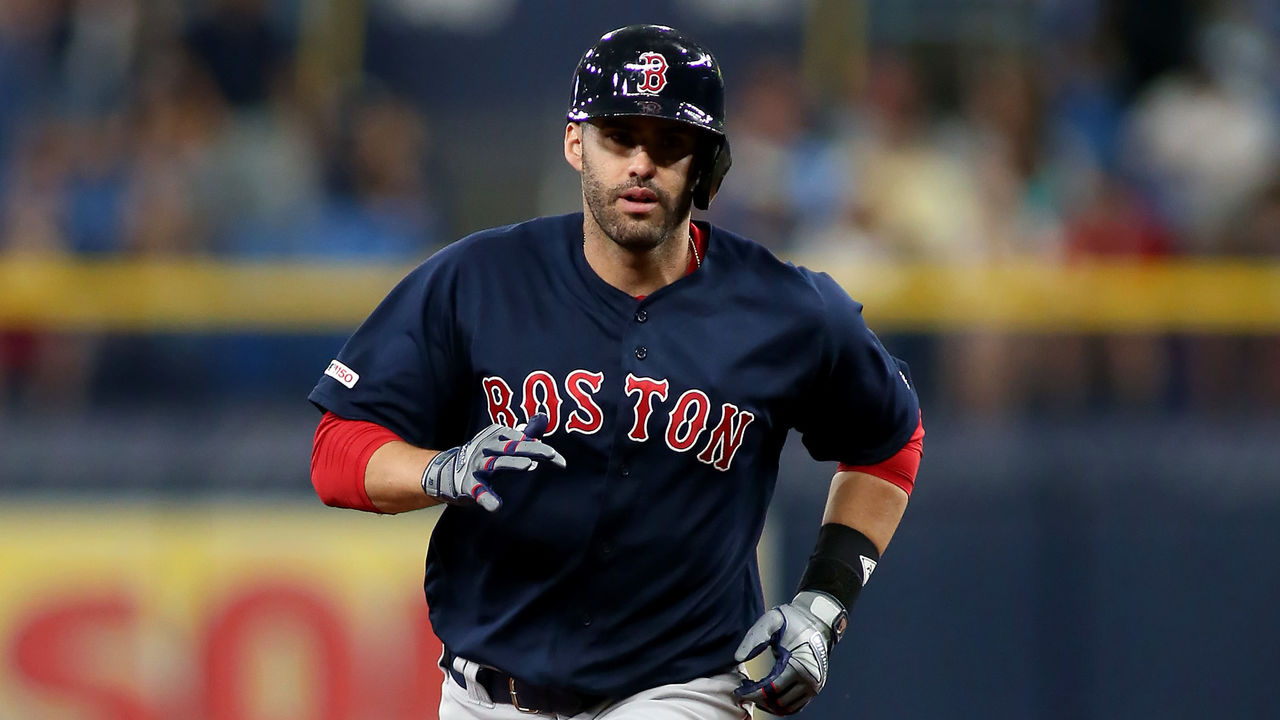 Position: OF/DH
Age: 32
What he'd give up: 3 years, $65M
Eligible for qualifying offer: Yes
2019 Stats
| PA | OPS | HR | RBI | XBH | wRC+ | WAR |
| --- | --- | --- | --- | --- | --- | --- |
| 657 | .939 | 36 | 105 | 71 | 139 | 3.2 |
This might be the hardest call of them all.
Martinez is coming off another stellar campaign at the plate, once again mashing over 35 homers, 100 RBIs, and 30 doubles. Sure, it wasn't quite the five-win, Hank Aaron Award-winning performance of 2018, but he was a force to be reckoned with and his bat showed no signs of slowing down. Most teams can only dream of having that kind of production in the lineup, and he's a perfect fit for cozy Fenway Park.
But Martinez is also a slow-footed 32-year-old who's quickly moving toward full-time designated hitter duties. His rapidly declining defense (minus-7 defensive runs saved) led the Red Sox to use him at DH for most of their games this year, a change from his near-even split in 2018.
It's obvious his bat remains an asset to most any team's lineup. But is Martinez's market now limited to the 15 American League clubs? Would any of them commit the kind of money and term he'd want to a player who could quickly become a near-full-time DH? He really only had one serious suitor the last time he was a free agent, and that was after an incredible second half with the Arizona Diamondbacks. Further complicating an already tough decision is the fact Martinez can also opt out next winter.
Should he opt out? It's a narrow no, though it could easily go either way. Could an up-and-coming club like the White Sox pony up the dough Martinez will want? What about a club looking for a splash in a new ballpark, like the Rangers? It's absolutely possible. Maybe even likely. But in a market that's not especially great for DH types, it's hardly a sure thing - and that's the deciding factor. The specter of a qualifying offer must also be considered; Boston will almost surely qualify Martinez if he opts out, meaning he'll be tied to draft-pick compensation. Great production aside, is any team willing to spend that much and lose a pick for him?
Ultimately, the advice here is for Martinez to stay in Boston for at least one more year - if not three. Just don't be surprised if Scott Boras' client chooses free agency anyway.
Stephen Strasburg, Nationals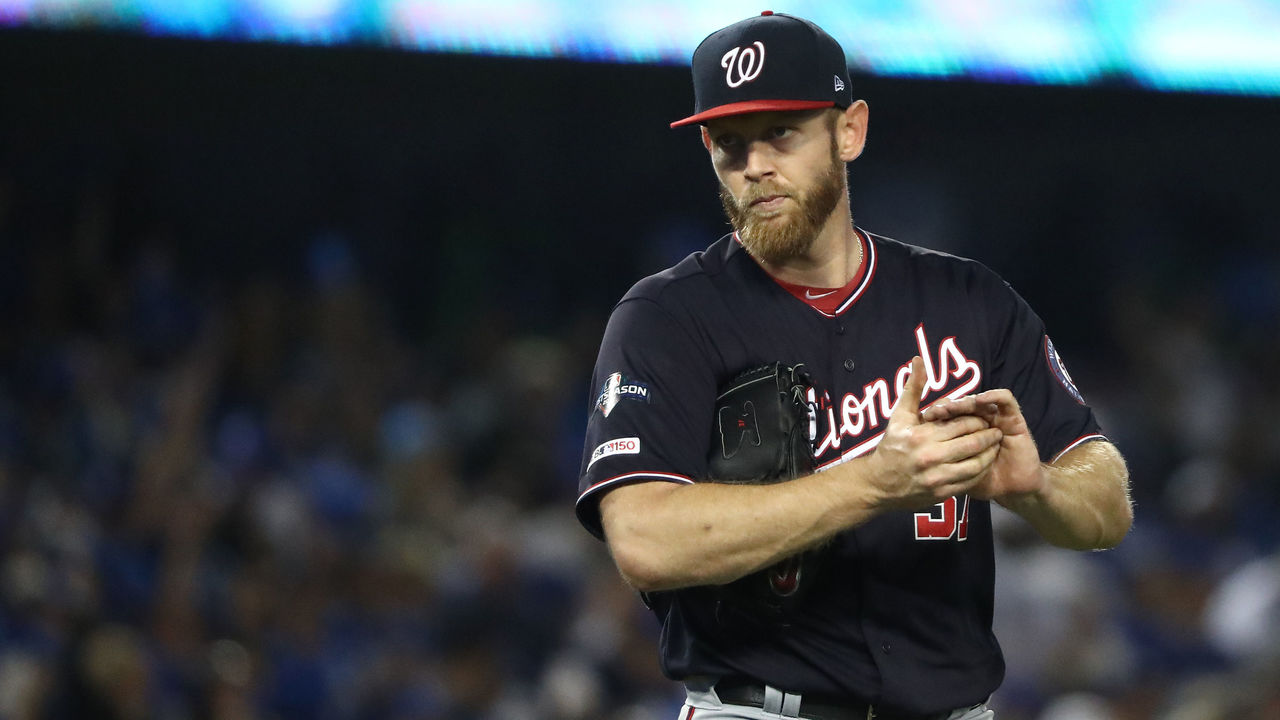 Position: SP
Age: 31
What he'd give up: 4 years, $100M (Note: The Nationals will owe Strasburg $30M in deferred salary over the next three years if he opts out)
Eligible for qualifying offer: Yes
2019 Stats
| IP | ERA | FIP | WHIP | K | BB | WAR |
| --- | --- | --- | --- | --- | --- | --- |
| 209.0 | 3.32 | 3.25 | 1.04 | 251 | 56 | 5.7 |
Strasburg turned in a solid regular season, leading the NL in wins and innings while striking out 251 batters - and that was before he etched his name into baseball lore with one of the most memorable October runs in decades. He currently owns a sparkling career 1.10 ERA in the postseason, which trails only Christy Mathewson and Sandy Koufax for the all-time lead among qualified starters. Not a bad way to get clubs to take notice before a potential free-agency tour.
Should he opt out? Absolutely. This doesn't mean Nationals fans should sweat losing their franchise icon just yet; by all accounts, Strasburg is happy in Washington and would entertain re-signing with the only team he's ever known. But it would be lunacy from a financial standpoint if he didn't explore his options.
Strasburg's now front of mind in the baseball world heading into free agency, and though he'll compete with Gerrit Cole at the head of the class, suitors will be lining up to make their pitches. He can easily make that $100 million back - and then some - even if he eventually chooses to stay in D.C.