Finally, mercifully, our winter of prolonged discontent is over and regular-season baseball starts this week. On March 28, a year of hope for all 30 teams over a grueling 162-game schedule begins.
In a perfect world, each team would have a legitimate shot at postseason glory, but that's not the case. The word "expectation" means something different depending on the outlook. And each squad has one player who will help make the difference through pushing his team to playoff contention, clarifying the roster-building plan ahead, or giving fans something to cheer about during tough times.
Which is why a team's X-factor is different based on the situation. Here are 30 players whose performances will be closely scrutinized throughout the 2019 MLB season.
AL West
Houston Astros, Carlos Correa, SS: Correa has almost become an afterthought in the Astros' lineup entering 2019 due to back injuries that severely limited his production last season, and Alex Bregman emerging as a legitimate superstar in his absence. The Astros are heavy favorites to win the AL West again while recording 100-plus victories for a third consecutive season, even with uncertainty surrounding Correa's return to form. The 24-year-old is still an elite-level talent when healthy, and he posted two five-win seasons before dropping off in 2018. If he's recovered, there may be no stopping the Astros from winning their second World Series in three seasons.
Los Angeles Angels, Shohei Ohtani, DH: Ohtani will face much more adversity in his second campaign with the Angels. Last year, the mystery about whether a two-way player could succeed in the majors was answered when Ohtani slugged and slung his way through the season, dominating on both ends. Tommy John surgery has removed pitching from the equation in 2019, and he'll open the season on the injured list before returning as a hitter. His bat will be one of the keys to propelling the Angels, and newly extended Mike Trout, back to the postseason.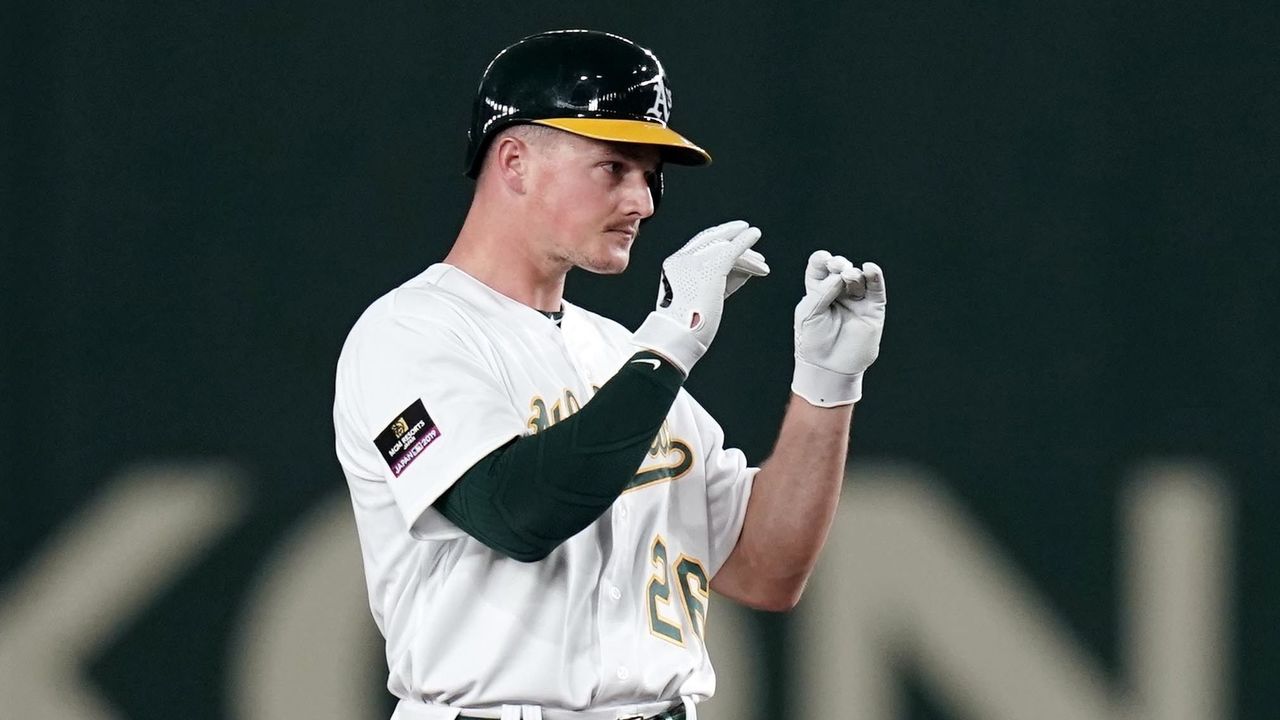 Oakland Athletics, Matt Chapman, 3B: If defense is your jam, Chapman's your man. While perhaps best known for his glove, Chapman proved in 2018 that he's no slouch with the lumber. His 137 wRC+ ranked fifth among qualified third basemen, and he posted that while drilling 24 home runs in 145 games. He'll need to prove that wasn't a mirage, especially with teammate Matt Olson sidelined with a hand injury to start the season. Chapman's surprise offensive production was a big reason why the A's stormed to a wild-card spot in 2018, and he'll be counted on to take the team back to the postseason in 2019.
Seattle Mariners, Yusei Kikuchi, SP: There's often plenty of fanfare and skepticism when a player makes the move from Japan to MLB. Now Kikuchi's beautifully deceptive delivery is being thrust into the spotlight alongside Marco Gonzales at the front of the Mariners' rotation for the team's rebuild, or reimagining, or whatever you want to call the roster overhaul. He got off on the right foot during his first regular-season start, though it only lasted 4 2/3 innings. Kikuchi allowed one earned run while striking out three batters and issuing one walk in an eventual 5-4 victory.
Texas Rangers, Elvis Andrus, SS: Andrus is suddenly the longest-serving member of the Rangers' offense after Adrian Beltre's retirement. He's tasked with guiding the team's youth movement while also reclaiming his place as a difference-maker in the lineup after playing only 97 games in 2018. From 2009 through 2017, he appeared in 145-plus games each year while stealing 20-plus bases (topping out at 42 in 2013), and he's posted a career .275 batting average. Sure, the 20 homers in 2017 were probably a mirage, but the 30-year-old can still prove his worth in the early days of likely a lengthy rebuild.
NL West
Arizona Diamondbacks, Robbie Ray, SP: Three things have held Ray back from joining the league's premier starting pitchers: injuries, walks, and surrendering the long ball. The lefty has topped out at 174 1/3 innings (2016), but he remains a wild card due to his swing-and-miss stuff. Since 2016, Ray has posted a K/9 of 11.76 - second only to Max Scherzer among qualified starters - and he's eclipsed 12.0 in each of the last two seasons. Only four starters have been more walk prone, and he needs to improve on his 1.29 HR/9 in that time.
Colorado Rockies, Kyle Freeland, SP: Last year, Freeland did what no other qualified starter had done in Rockies history: Post a sub-2.50 ERA at home. Over 93 2/3 innings in the home run haven of Coors Field, the left-hander held opposing hitters to a .226 batting average and .393 slugging percentage. Here's the thing, though: Freeland's peripherals don't indicate dominance. The 25-year-old struck out 7.7 batters per nine innings, and walked 3.1. By strikeout rate minus walk rate, he was essentially Kevin Gausman or Tanner Roark. He suppresses home runs, but relies heavily on his defense to bail him out. Will 2018 prove to be an anomaly, or has Freeland truly solved Coors Field?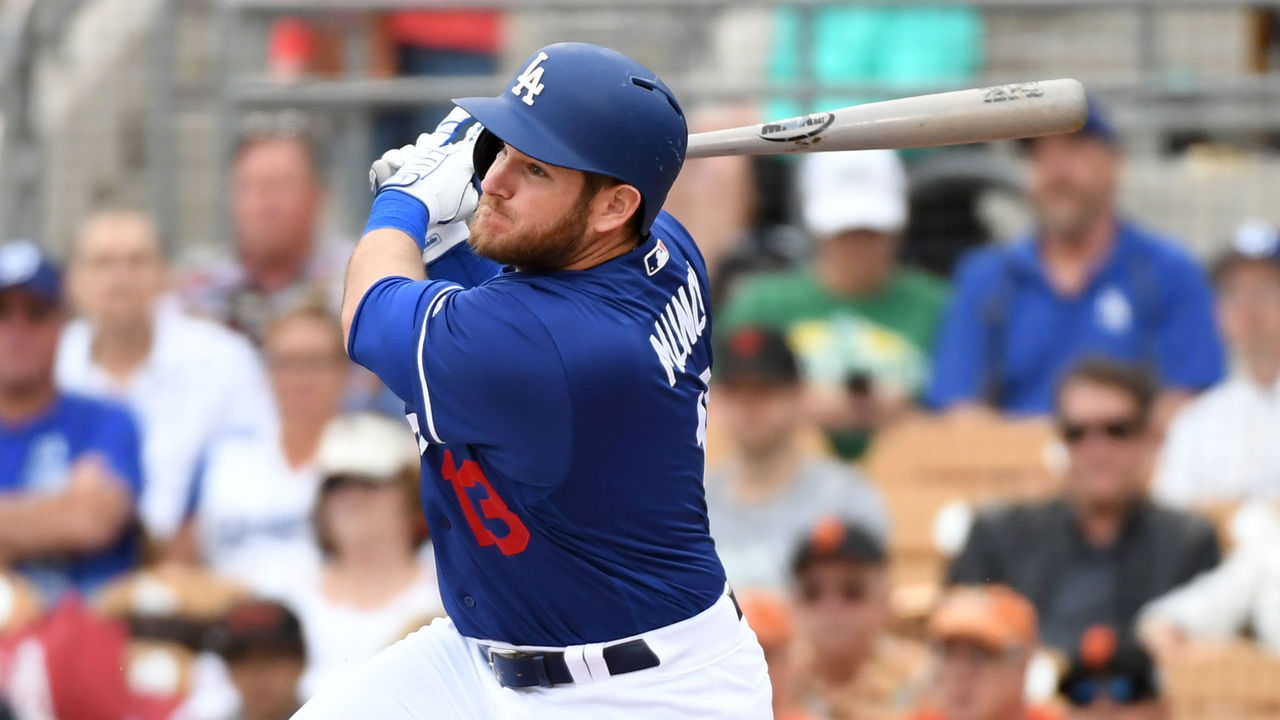 Los Angeles Dodgers, Max Muncy, IF: One minor concern surrounding Muncy is a small sample size of major-league success. During his breakout 2018 season, he slashed .263/.391/.582 with 35 home runs in 137 games. However, during his time with the Athletics, Muncy hit five long balls over 96 games across two seasons. His 162 wRC+ ranked fifth among batters with at least 450 plate appearances last season, trailing only Mike Trout, Mookie Betts, J.D. Martinez, and Christian Yelich. Two of those players were their respective league's MVP last season, putting Muncy in excellent company.
San Diego Padres, Wil Myers, OF: After a season when the Padres toyed with putting Myers at third base, he's back to roaming the outfield. He could be in line for his best season yet after a hot spring. On Saturday, Myers went 3-for-5 with two doubles, a home run, and a stolen base, and the long ball was his third in four games. A productive offensive season from Myers could push the Friars to relevance earlier than anticipated following the acquisition of Manny Machado while young stars Luis Urias and Fernando Tatis Jr. get their feet wet in 2019.
San Francisco Giants, Evan Longoria, 3B: Remember when Longoria swung one of the top bats at the hot corner? Those days were sweet. If you believe him, 2019 should be different than his underwhelming debut season in the Bay Area. He appeared in 125 games last year after playing no fewer than 156 over each of the previous five seasons. The Giants aren't expected to contend, but an improved Longoria could help boost morale, especially since he won't be a free agent until the 2022-23 offseason at the earliest.
AL Central
Chicago White Sox, Yoan Moncada, 2B: Moncada was one of the prized pieces acquired from the Red Sox in exchange for Chris Sale back in 2016. While the Red Sox won the 2018 World Series largely due to Sale's success, Moncada has been disappointing. He led the majors with 217 strikeouts in 2018 and has struck out in 33.6 percent of his career plate appearances. But Moncada is still only 23 years old, and he showcased decent pop with 17 home runs as well as speed with 12 stolen bases in 2018 while walking 10 percent of the time. If he can improve his contact, Moncada could be the heart of Chicago's rebuild, pushing it forward in the coming months.
Cleveland Indians, Trevor Bauer, SP: Bauer won't get the Opening Day nod for Cleveland, but he'll follow right behind Corey Kluber. Bauer faces pressure because Kluber is aging and possibly about to decline, and the Indians are trotting out a questionable-at-best lineup. The AL Central is still theirs to lose, but postseason success hinges on the rotation, which means staying healthy. Bauer may have been a Cy Young finalist in 2018 if he didn't miss over a month of action with an ankle injury. While Bauer can't win a playoff series by himself, his ascent to ace status will make things a lot easier.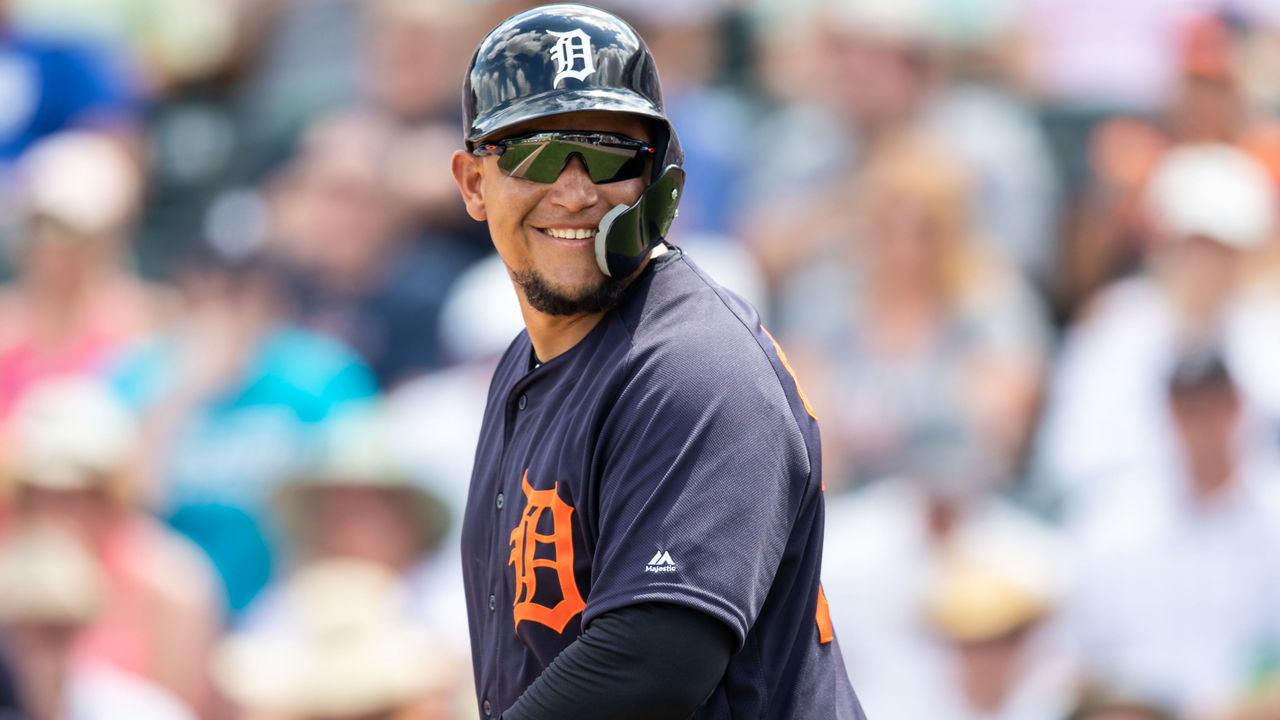 Detroit Tigers, Miguel Cabrera, 1B/DH: In likely a lost season as the Tigers continue to rebuild, a rejuvenated Cabrera would greatly boost the 2019 team. Miggy hit 38 home runs as recently as 2016 - his last All-Star season - and it's been a rough two years since then due to injuries and ineffectiveness. If Cabrera can even remotely channel his old form while ushering along the next generation of hopeful Tigers stars, that would bode well for a franchise looking to compete in 2022. Cabrera recently told Jayson Stark of The Athletic that he has something left in the tank.
Kansas City Royals, Billy Hamilton, OF: If the Royals want to set a record for stolen bases, they've hired the right man. With Whit Merrifield and Adalberto Mondesi entrenched in starting spots, and Terrance Gore coming off the bench, Hamilton should help quench that thirst for speed. Hamilton's historic inability to get on base and take advantage of his speed has prevented him from fully realizing his potential. Last year marked the first time he failed to swipe at least 56 bags in a season since being named a full-time player. It looks like Hamilton will open the season as the Royals' ninth hitter, but that could change if he starts hot. Hamilton could also become a trade chip at the deadline because of his elite defense, even if his bat never truly comes around.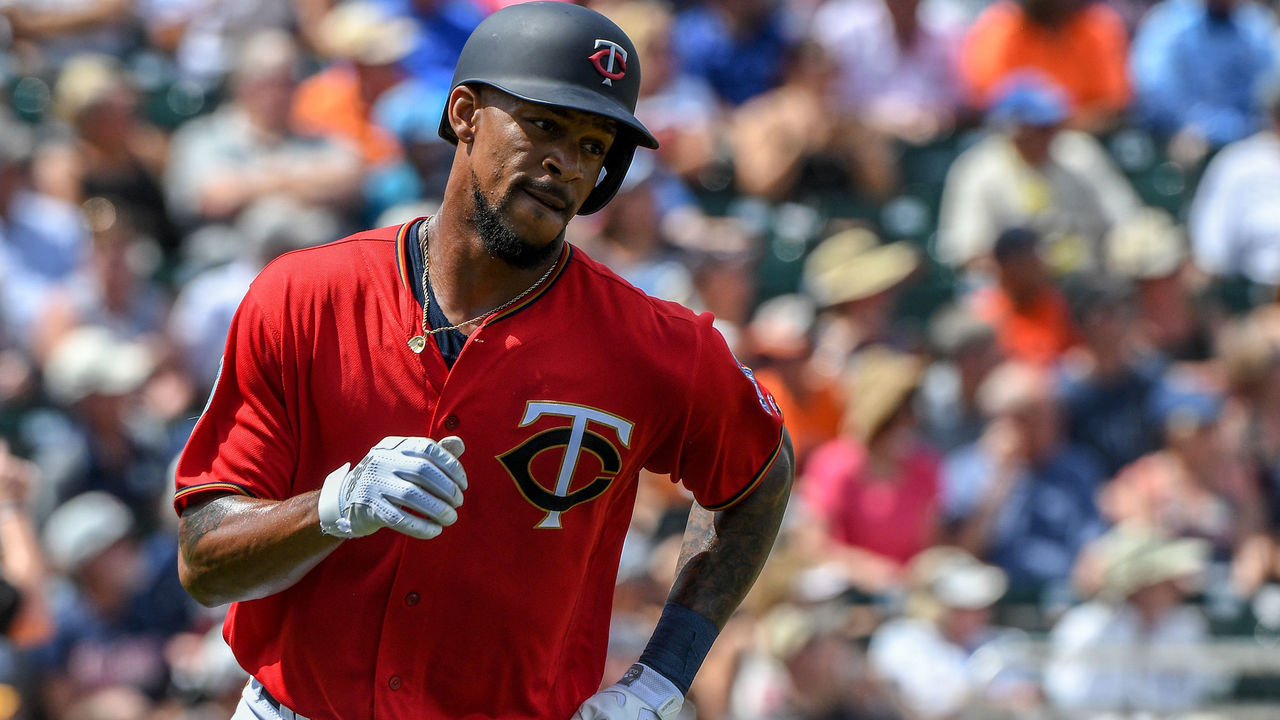 Minnesota Twins, Byron Buxton, OF: A solid spring has resurrected the hype around Buxton that seemed to fizzle after diminishing returns and a 2018 season spent mostly in the minors. And a freak collision last week led to fearful flashbacks of prior injuries. Still, Buxton isn't far removed from being the top prospect in baseball, and he has the potential to be a five-tool player. The Twins are in a precarious spot, too, on the cusp of contention in a winnable AL Central. If Minnesota makes the playoffs, Buxton will surely play a major role.
NL Central
Chicago Cubs, Yu Darvish, SP: Darvish was the Cubs' prized free-agent signing entering 2018, and it went about as poorly as possible. The veteran right-hander threw only 40 innings, posting a 4.95 ERA across eight starts before his season ended unceremoniously due to several throwing-arm injuries. The Cubs' rotation, while full of recognizable names, is in a tough spot because of age and injury risk. However, Chicago could easily win the NL Central, and getting close to 30 effective starts out of Darvish would make a world of difference.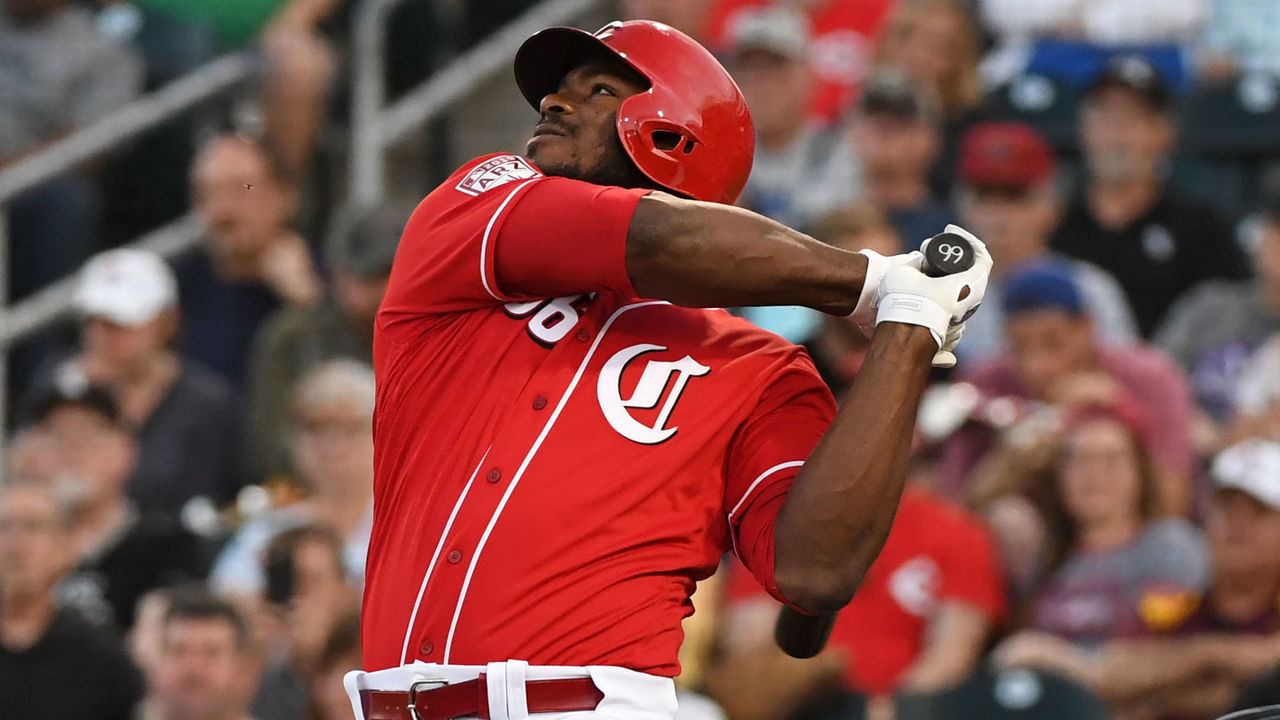 Cincinnati Reds, Yasiel Puig, OF: Puig is the Reds' most high-profile addition in recent memory, and the "Wild Horse" has often been labeled an underachiever. He's entering his contract year, too, so Puig has something to prove before hitting free agency. The Reds are trying to jump back into the NL Central race and Puig will play a big role, even if his stay is only a one-season cameo. The veteran won't be platooning like he was at times a year ago, with Puig slotting into the heart of the order. Cincinnati is depending on him posting a season that matches his hype.
Milwaukee Brewers, Jimmy Nelson, SP: It's no secret that the Brewers' starting rotation was the team's biggest weakness in 2018. Milwaukee rode its bullpen to the playoffs before the Dodgers punted the Brewers from the postseason in the NLCS. With Jeremy Jeffress and Corey Knebel battling injuries, the rotation will need to step up in a big way. Nelson, who won't open the season with the team, has struggled with elbow soreness, causing for alarm after missing all of last season. If he isn't shelved, Nelson's presence alongside the Brewers' young pitchers will be huge for a squad looking to prove last year wasn't a fluke.
Pittsburgh Pirates, Josh Bell, 1B: After 2017, Bell looked like he was quickly emerging as the future of Pittsburgh's offense when he slugged 26 home runs and slashed .255/.334/.466 in 159 games. Then his power slid backward in 2018 when he hit only 12 long balls despite playing in 148 games. That's not first-base production. He still made progress in 2018, however, striking out less often and drawing more walks. If his growth in those areas is combined with more power, an anemic Pirates offense will be more exciting.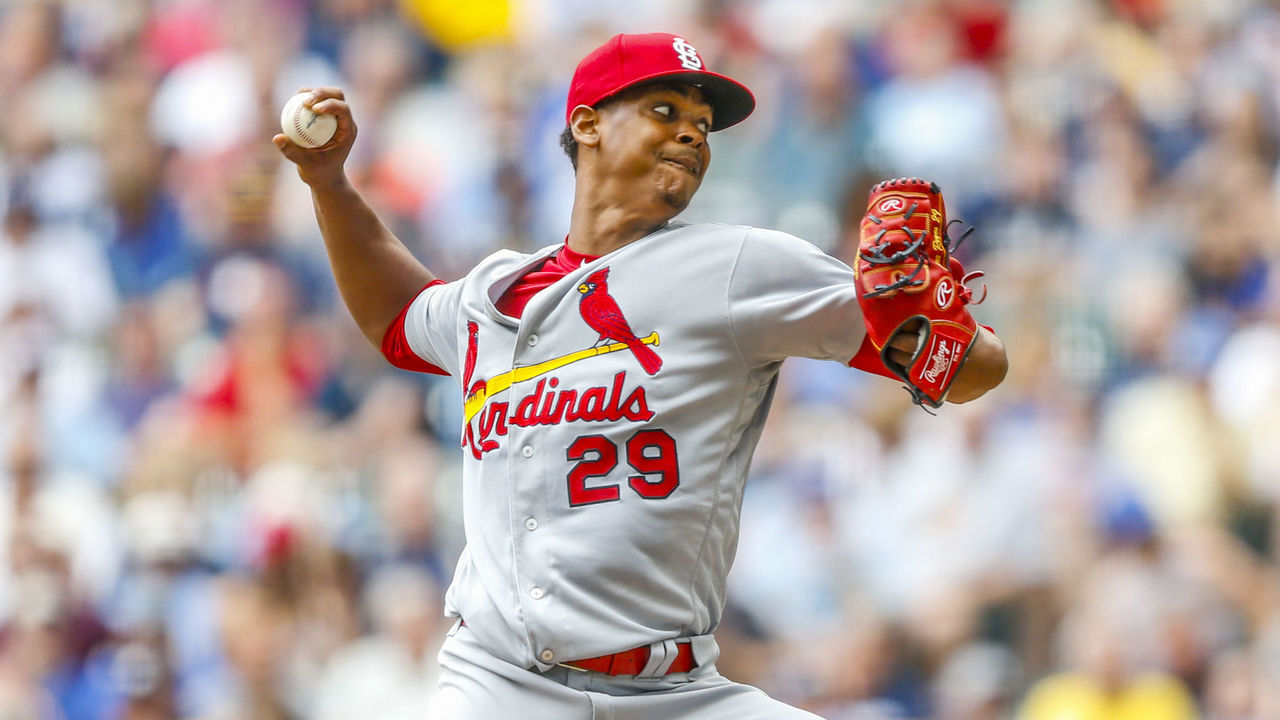 St. Louis Cardinals, Alex Reyes, SP/RP: The Cardinals' rotation is solid, but it comes with question marks. If the pitching staff performs to its potential, it could be the best in the National League. But if Miles Mikolas regresses, Adam Wainwright continues to decline, Carlos Martinez can't recover from injury, and Michael Wacha is uneven again, then the 2019 season could be a disaster. The biggest question is whether Reyes can finally make an extended big-league impact. He's only 24 years old and has looked like a phenom when able to take the mound, even after his recovery from Tommy John. Reyes struck out 44 batters in 23 innings across four minor-league levels last year.
AL East
Baltimore Orioles, Cedric Mullins, OF: The Orioles are destined to finish in the AL East basement and will focus on player development in 2019. Mullins appeared in 45 games in 2018 while graduating from the prospect ranks, and he struggled. He hit .235, struck out on nearly 20 percent of his plate appearances, and showed little power. The switch-hitter could be a leadoff weapon, though, especially if the Orioles use his speed. He stole 12 bases in 59 games in Triple-A last season and swiped 30 bags in 2016 in Single-A.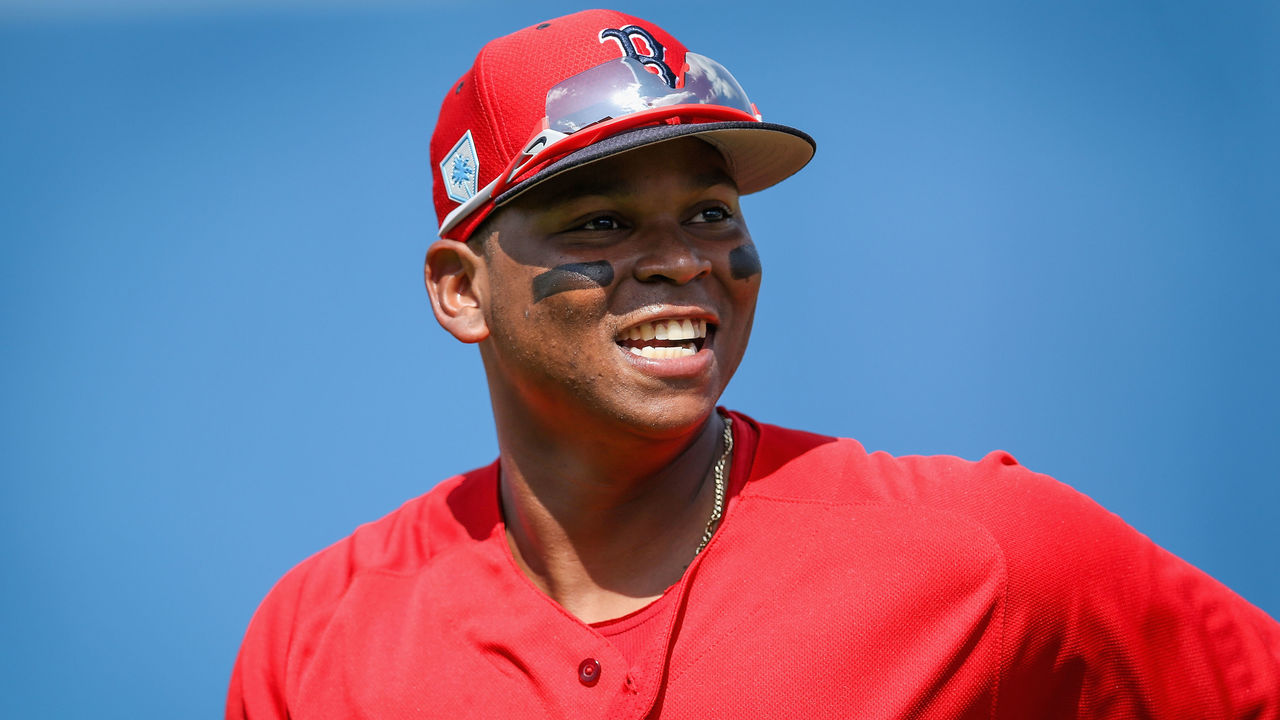 Boston Red Sox, Rafael Devers, 3B: It's easy to forget Devers is only 22 years old. He performed so well over 58 games in 2017 that his .298 OBP in 121 contests last season came as a major letdown. The Red Sox still won the World Series, so imagine what will happen if Devers comes into his own in 2019 and puts together a full season of mashing taters. That would make a fearsome lineup even deadlier.
New York Yankees, Gary Sanchez, C: Like Devers with the Red Sox, Sanchez became one of the lone holes in the Yankees' 2018 lineup. He had his moments, but he couldn't catch a break overall. His .186 batting average was pitiful, but his .197 BABIP probably isn't going to happen again. Only Logan Morrison posted a worse BABIP among batters with at least 350 plate appearances in 2018. Sanchez probably won't turn into a .300 hitter, but luck should be on his side more going forward. If he shores up his framing behind the plate, it'll be easier to stomach a low average.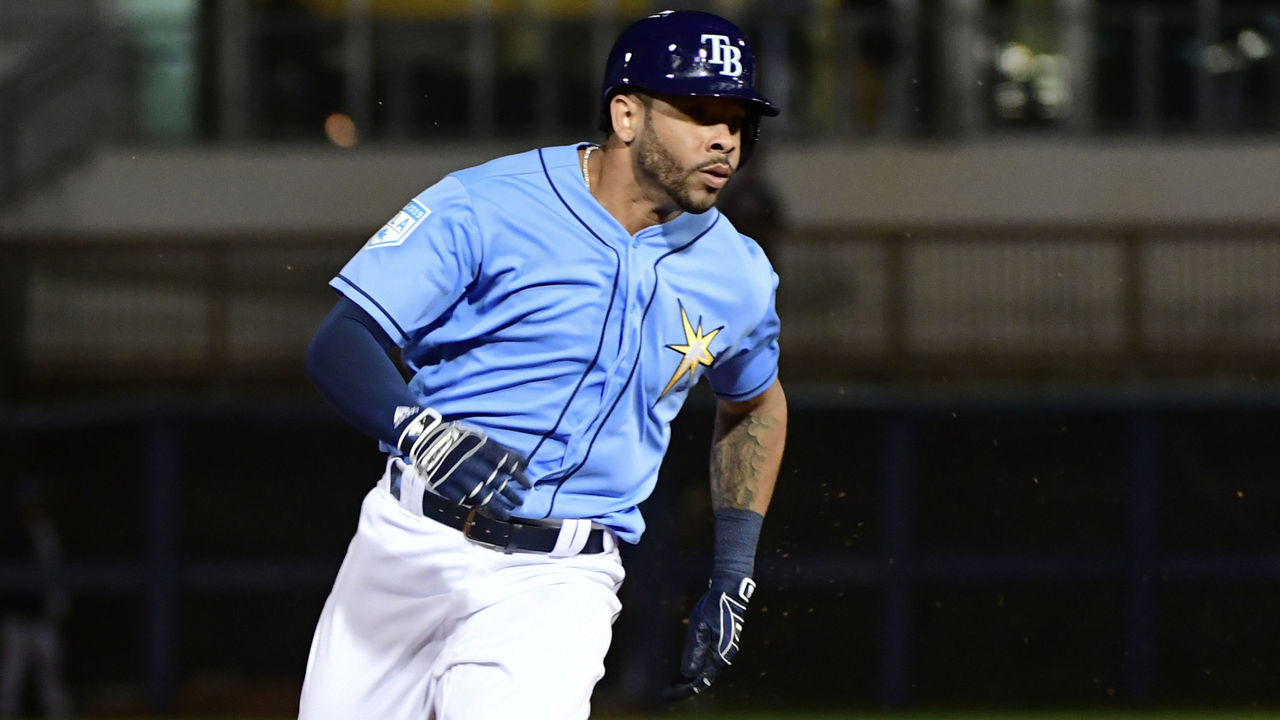 Tampa Bay Rays, Tommy Pham, OF: The Rays are a popular sleeper pick in 2019, and Pham is a key player. He broke out in 2017, batting .306/.411/.520 with 23 homers and 25 stolen bases for the St. Louis Cardinals. However, he stalled in 2018, hitting just .248 over 98 games with the Cardinals before being traded to Tampa. But after an injury briefly sidelined him, Pham ripped it up with his new club. He hit .343/.448/.622 with seven long balls in 39 games. That pace will be tough to keep up over a whole season, though Pham still has dark-horse MVP skills and is the most important player in the Rays' lineup.
Toronto Blue Jays, Lourdes Gurriel Jr., 2B/SS: Heavy expectations will come when Vladimir Guerrero Jr. is eventually called up, and Bo Bichette is next in line if he doesn't debut this summer. Gurriel can help expedite the Blue Jays' rebuild if he solidifies his role at second base and becomes a legitimate young star during his first full season. He hit 11 home runs while slashing .281/.309/.446 in 65 games a summer ago. Gurriel doesn't draw walks, and his free swinging could get exploited. Still, with Devon Travis opening the season on the IL, Toronto's middle infield should belong to Gurriel and Freddy Galvis. He'll get room to breathe, and that could fast-track his development.
NL East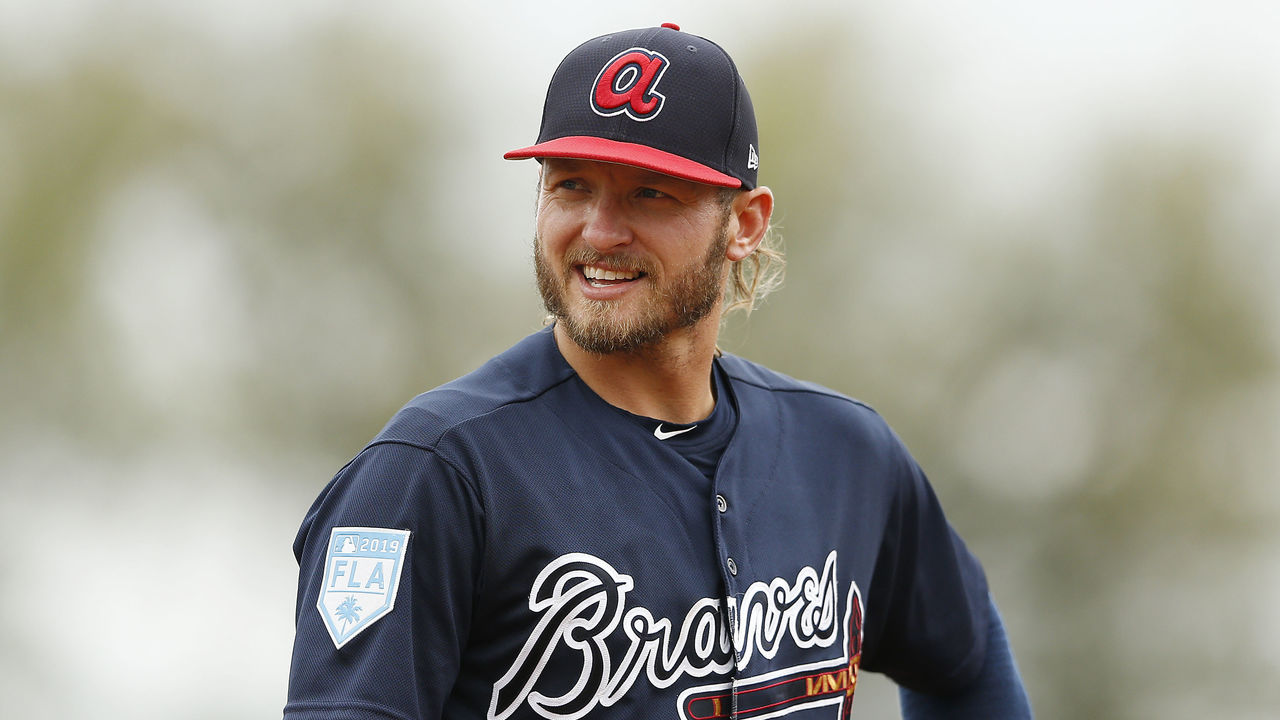 Atlanta Braves, Josh Donaldson, 3B: Donaldson may be the biggest X-factor in baseball this season. The defending NL East champs made fewer moves than their competitors, while the Mets, Phillies, and Nationals all made significant additions to their rosters. Donaldson, coming off a pair of injury-marred seasons, is the biggest name added to Atlanta's roster. If they're going to repeat as division champions, Donaldson will have to channel his 2015 MVP season. If he does, Bryce Harper may not be enough to propel the Phillies to greatness just yet.
Miami Marlins, Lewis Brinson, OF: Brinson, the centerpiece of the Christian Yelich trade with the Milwaukee Brewers, had a season to forget in 2018. He hit .199/.240/.338 with 11 home runs while striking out 29.6 percent of the time. Meanwhile, Yelich won the NL MVP and helped take Milwaukee to the NLCS. To put it bluntly, Brinson needs to pan out or that trade will be an unmitigated disaster for a Miami club that doesn't have an impressive farm system despite being in a rebuild. The first step is for the 24-year-old outfielder to live up to his past hype and to make the trade seem a little less one-sided.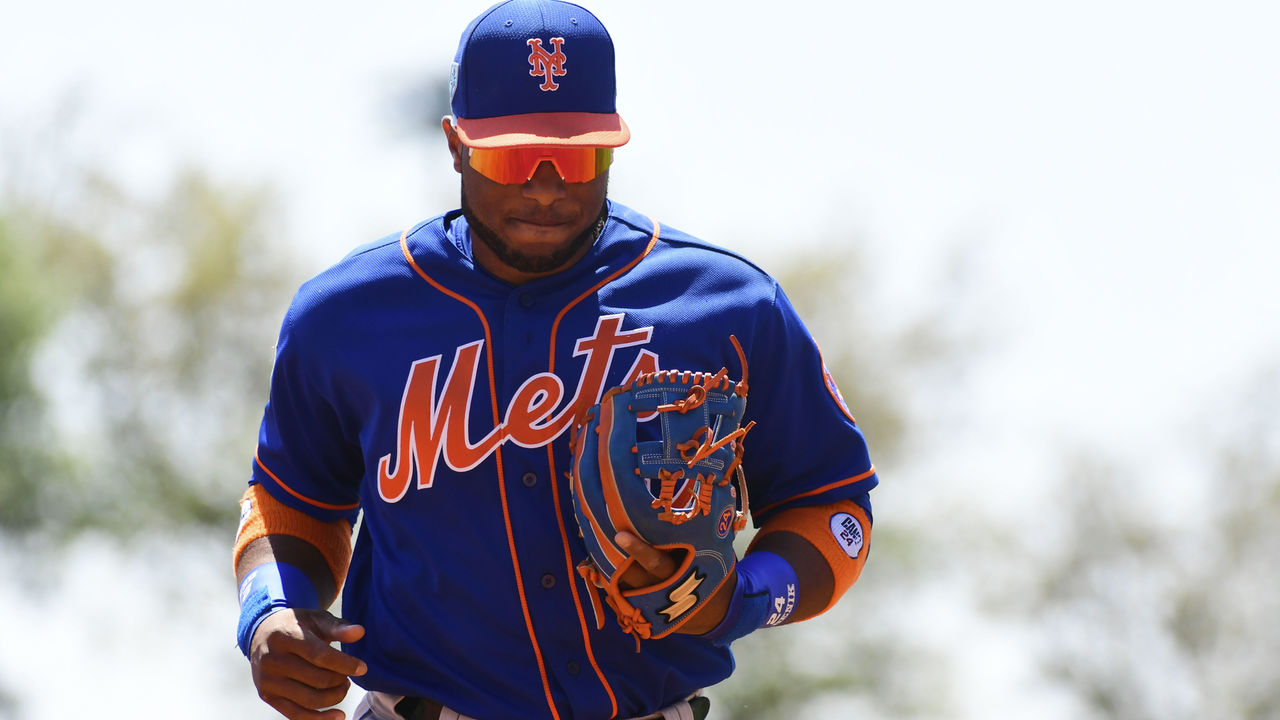 New York Mets, Robinson Cano, 2B: Cano lost a chunk of time thanks to a suspension for testing positive for PEDs last season. The specter of cheating will haunt Cano well after he retires and could severely hamper his shot at Cooperstown. One way to make good is to help lead another New York club to playoff success. Cano was part of the last Yankees team to win a World Series in 2009, and will slot into the middle of the Mets' lineup as one of their primary run producers. Let's not forget that he hasn't hit worse than .280 in over a decade and has a career strikeout percentage of 12.4. That stability should be just what the Mets need.
Philadelphia Phillies, Nick Pivetta, SP: Could the Phillies have another frontline starter waiting to break out next to ace Aaron Nola and veteran Jake Arrieta? While Pivetta posted a pedestrian 4.77 ERA in 2018, his 3.80 FIP suggests better results could be around the corner. Pivetta was one of 12 qualified starters to post a K/9 above 10 last season, and his 2.8 BB/9 was a major step in the right direction. He also made strides in limiting the gopher ball, and it's worth noting that he rarely surrendered home runs at the tail end of his minor-league career. Pivetta's a popular breakout candidate, and if he can limit the mistakes over the heart of the plate, then the Phillies' rotation may be in better shape than it appears at first blush.
Washington Nationals, Victor Robles, OF: The Nationals lost Harper in free agency and Robles, in theory, makes that an easier pill to swallow. He's been a top-five prospect since 2017 and only missed out on making the jump last year because Juan Soto had a ridiculous debut season seemingly out of nowhere. The NL East is exceptionally competitive, and if Robles can't keep up it may spell problems for Washington. The rotation is deep, but the lineup has issues with injury (Adam Eaton, Ryan Zimmerman) and can't afford a sub-par rookie season from Robles if the goal remains the World Series. That's a lot of pressure for a 21-year-old.