Spring training is now in full swing, and while many roster spots have already been sewn up, there are plenty of non-roster invitees across baseball who are hoping to stand out and crack their respective team's Opening Day lineup.
Here are 10 NRIs trying to make National League clubs to keep an eye on during spring training.
Read about the American League NRIs to watch here.
Atlanta Braves: Ian Anderson, SP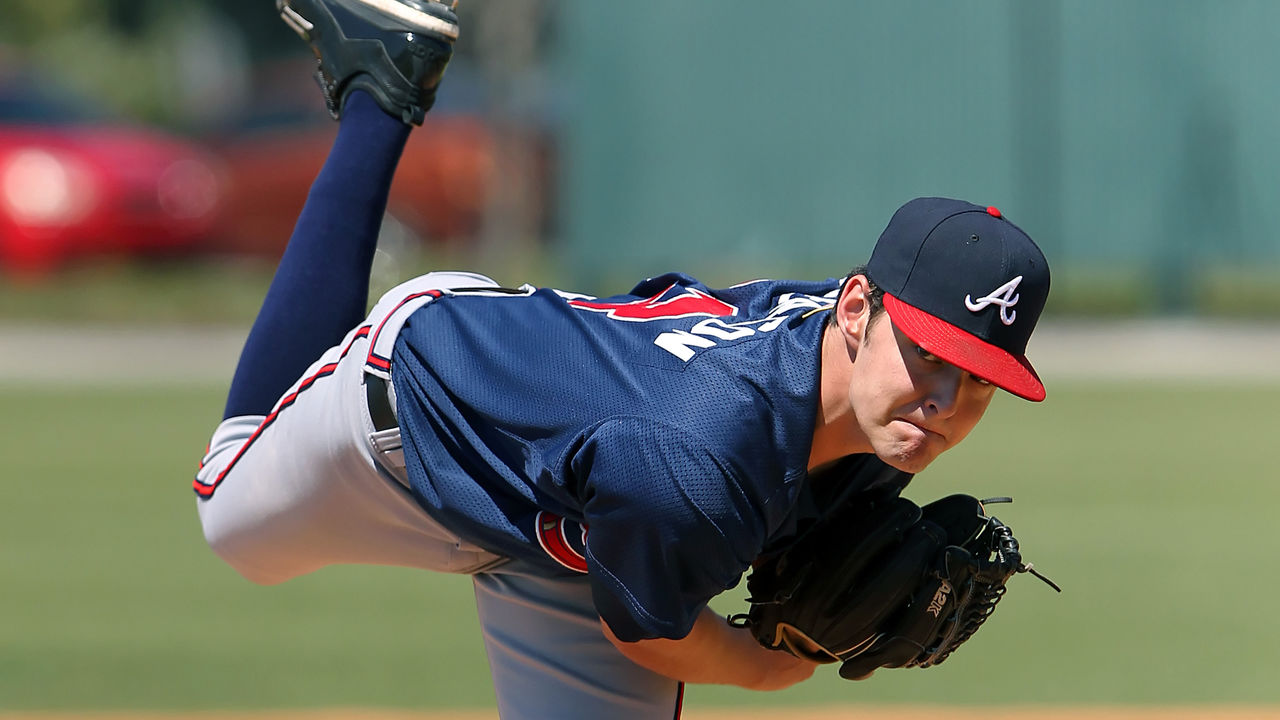 Anderson, the third overall pick in the 2016 MLB Draft, is coming off a stellar 2018 campaign in the minors that included an excellent late-season cameo at Double-A. The Braves' rotation appears to be full at the moment, so Anderson is likely to start the season in either Mississippi or Gwinnett, but that doesn't mean the 20-year-old won't get a shot. His three-pitch arsenal, which includes a 60-grade fastball, according to MLB Pipeline, certainly won't go unnoticed during camp.
Chicago Cubs: Dakota Mekkes, RP
You won't find Mekkes on many prospect lists, but the 24-year-old Michigan State product is quietly making a name for himself in the minors. Last season, he posted a 1.17 ERA and 1.21 WHIP with 11 saves and 11.9 strikeouts per nine innings between Double-A and Triple-A. Relievers sometimes do enough during spring to force their way onto a roster, and with enough opportunities, Mekkes could become that guy for the Cubs in 2019.
Cincinnati Reds: Nick Senzel, IF/OF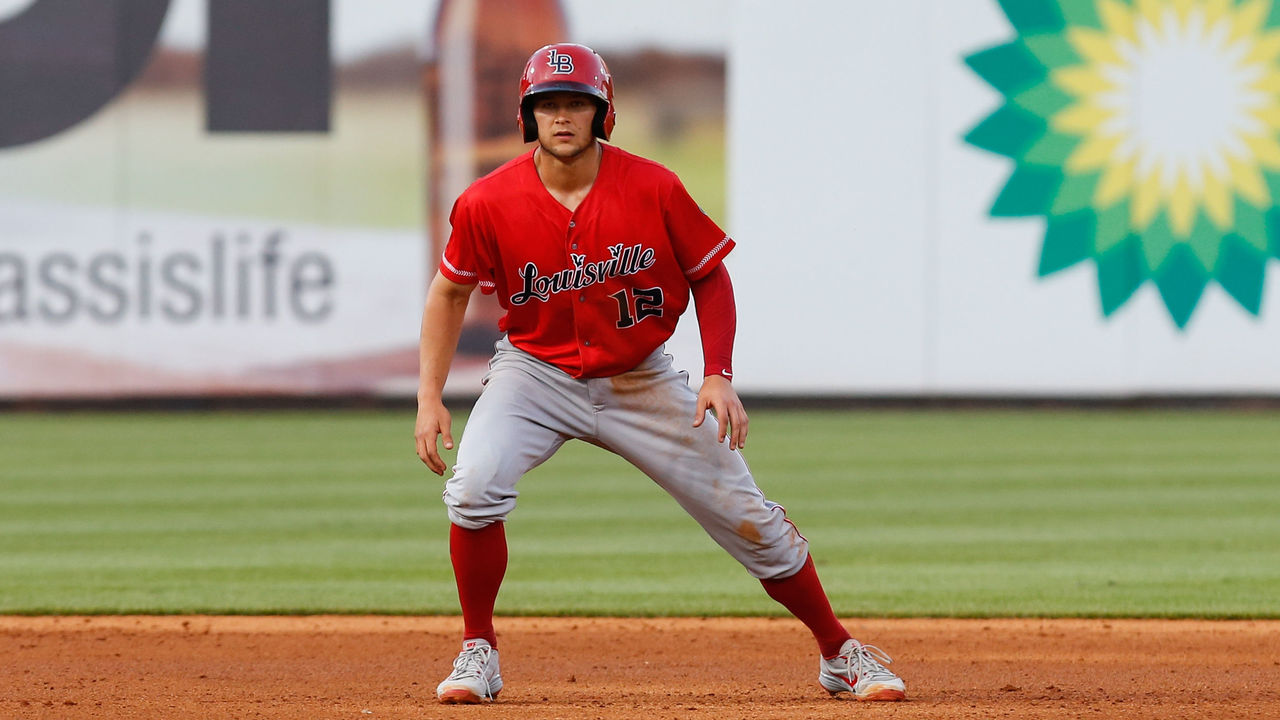 Senzel, one of baseball's top prospects, is converting to the outfield this spring and hasn't missed a step. In fact, it's going so well that he's seriously challenging to break camp as the Reds' Opening Day center fielder despite having never played the position in the minors. Manager David Bell has already alluded to the possibility, so it's now up to the 23-year-old to force the Reds' hands.
Colorado Rockies: Brendan Rodgers, IF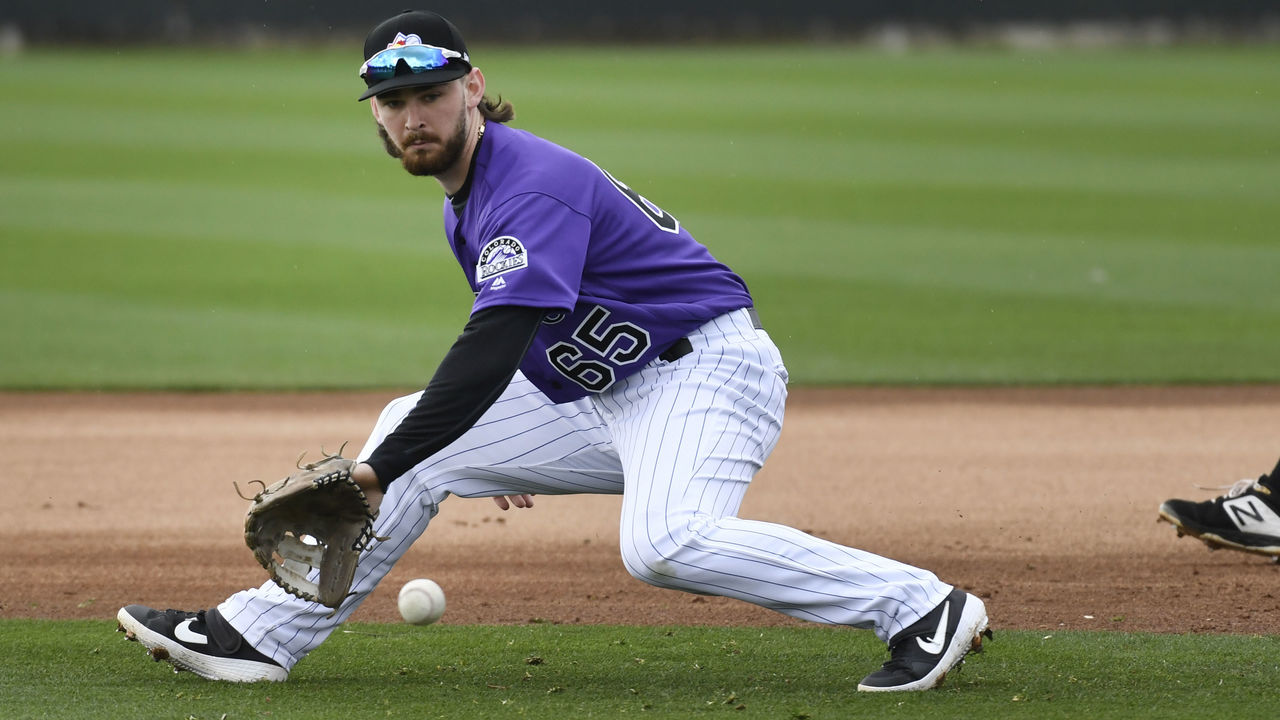 Rodgers is the Rockies' top prospect and is all but ready to play in the majors, but his fit into the team's plans right now remains unclear given the glut of infielders at the big-league level. He's also coming off a bit of a down season in the minors. So it will be interesting to watch Rodgers try to win a spot this spring.
Milwaukee Brewers: Keston Hiura, 2B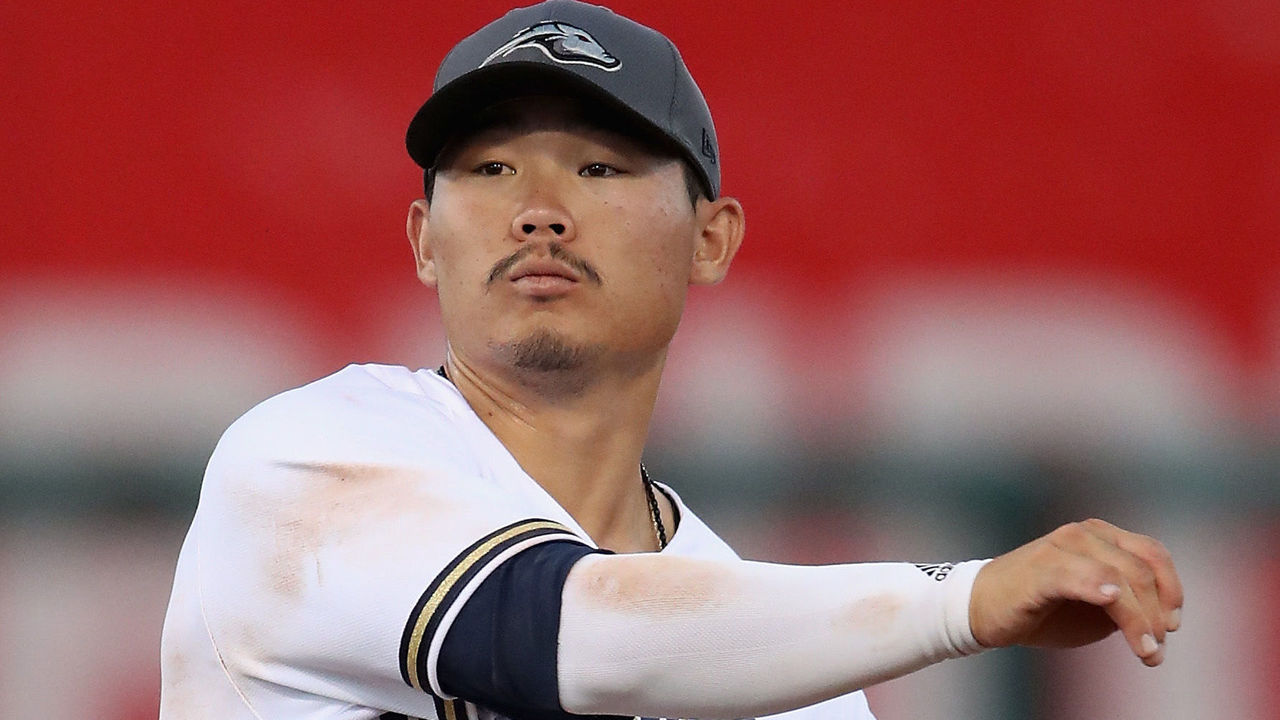 The Brewers didn't make a significant addition at second base because Hiura, their top prospect, is knocking on the door. After putting together an excellent season and advancing to Double-A, the 22-year-old put himself squarely on the map by dominating the Arizona Fall League and winning the AFL MVP. With the Brewers' patchwork operation at the keystone continuing into 2019 - Mike Moustakas is going to get a shot there while other options include Travis Shaw and veteran Corey Spangenberg - Hiura's path to Milwaukee is clear for 2020 and beyond. Can he force the issue in March?
New York Mets: Peter Alonso, 1B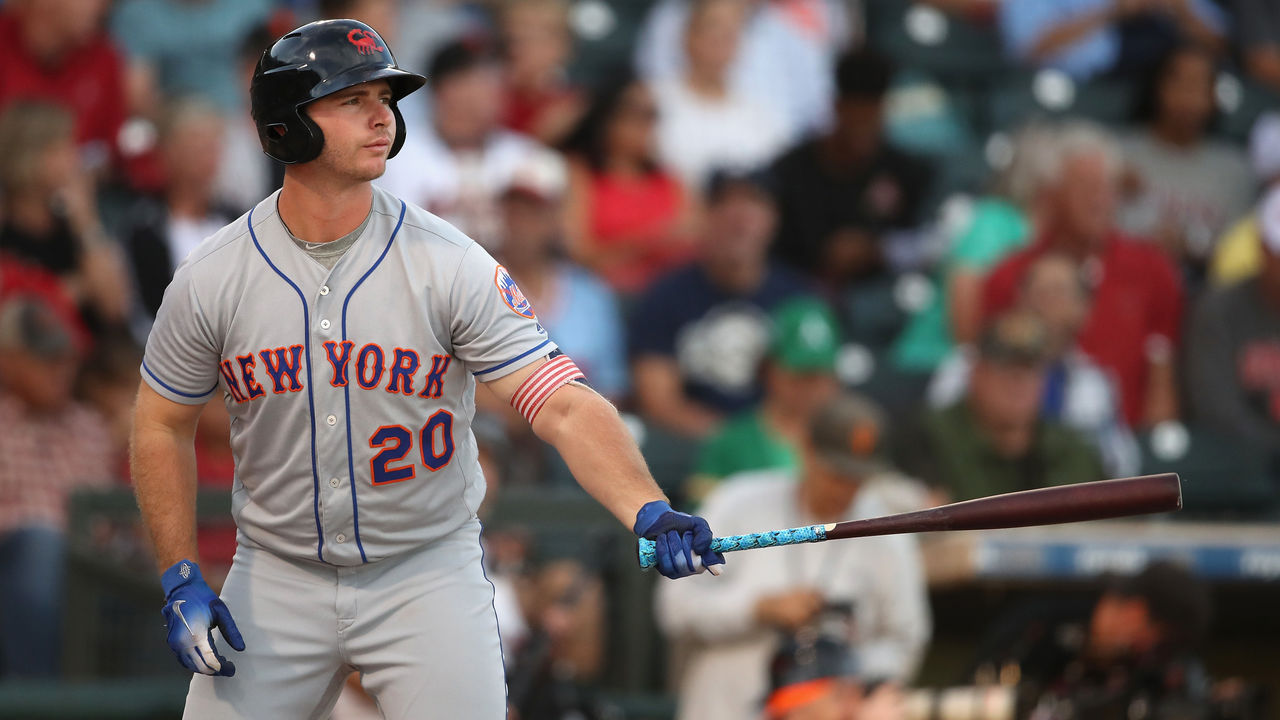 Excluding Tim Tebow, Alonso is going to be the most watched NRI at Mets camp this spring. He has a shot to take over at first base, where Todd Frazier's entering the last year of his contract and Dom Smith remains a relative unknown. Alonso figures to be an important piece of the Mets' future, and if he can bring last year's power surge to spring training, he might force the team to bring him north to Queens.
Philadelphia Phillies: Mickey Moniak, OF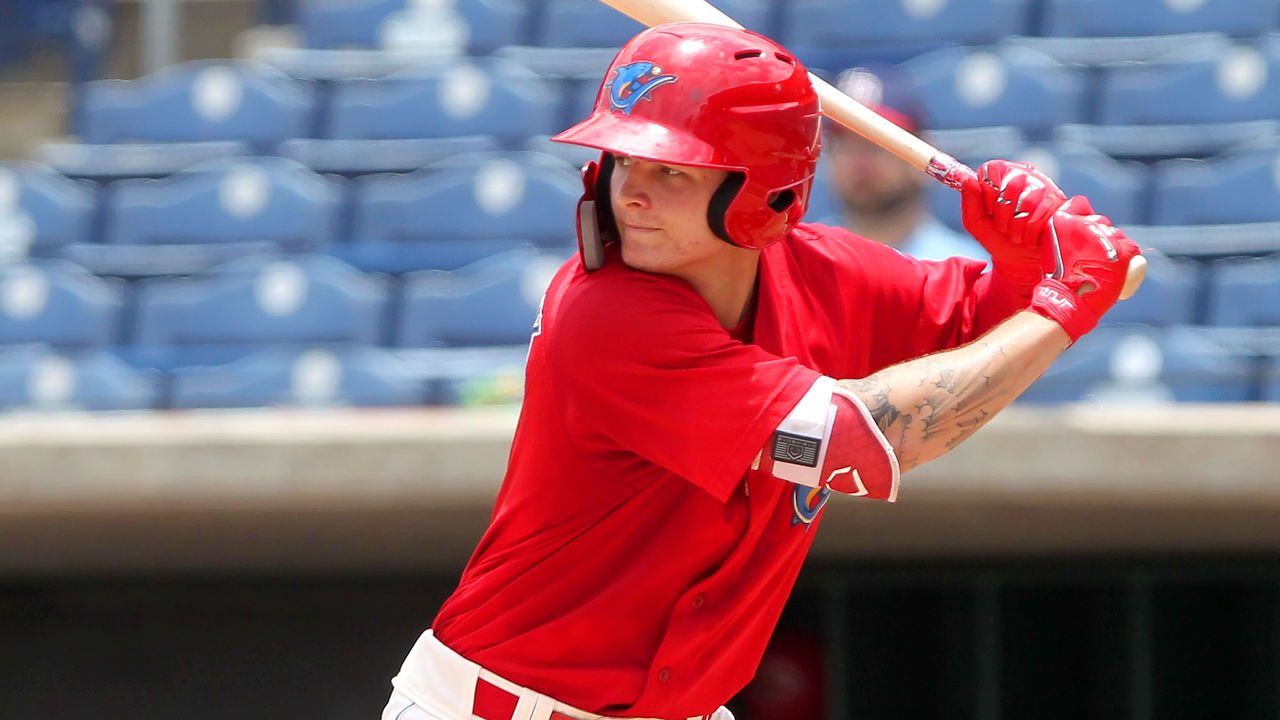 The Phillies took Moniak with the first overall pick just three years ago, but he's struggled as a professional, slashing .258/.301/.369 over his three minor-league seasons. His 2018 campaign ended positively, though, as he put up a .810 OPS in August; that finish might have helped prompt the Phillies to invite him to big-league camp. While it's unreasonable to think that he'll crack the Opening Day roster, this spring represents a chance for Moniak to show he really has turned a corner in his development. Fans of both the Phillies and prospects will want to tune in.
San Diego Padres: Fernando Tatis Jr., SS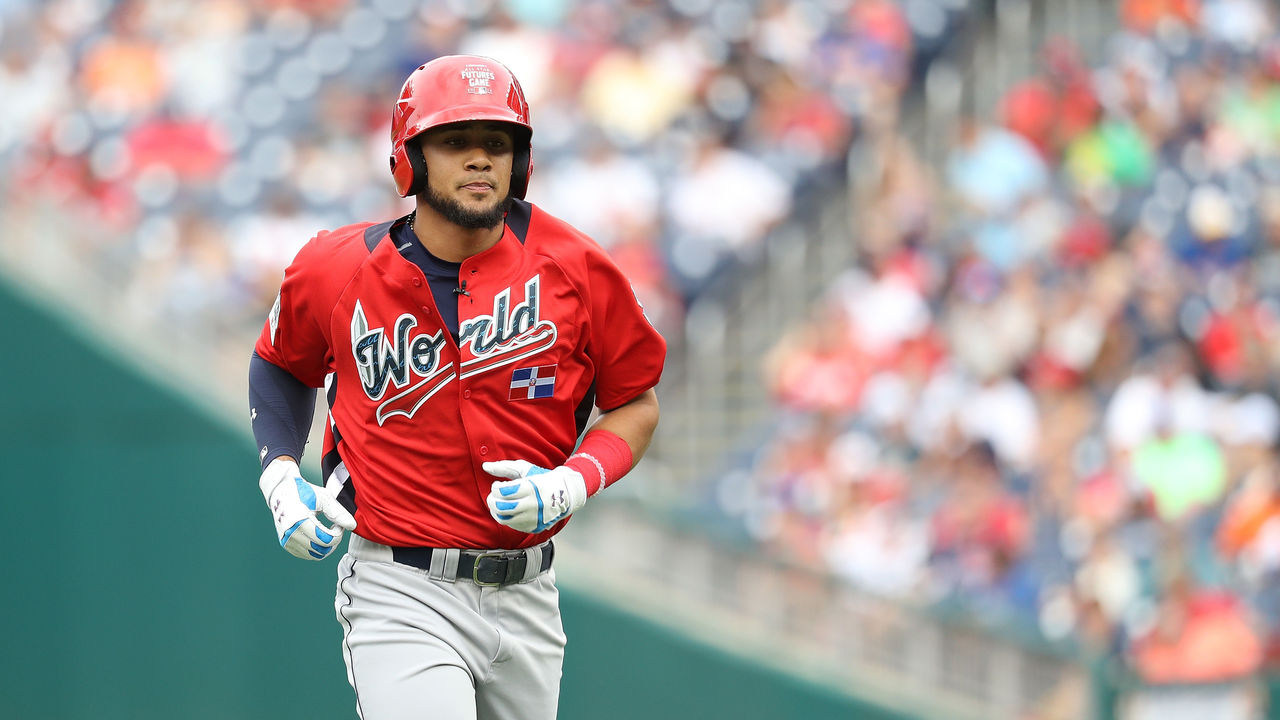 Tatis Jr. is one of the most exciting youngsters to come around in a long time, and his spring at-bats are going to get plenty of attention. Service time manipulation may send Tatis Jr. to El Paso for the start of the season, but for now, he'll have the chance to force the issue in big-league camp. It would be hard to bet against him doing that.
San Francisco Giants: Joey Bart, C
Bart, last year's second overall selection, is the Giants' top prospect and already the heir apparent to Buster Posey behind the plate. Bart isn't going to crack the 25-man roster any time soon, even as the team rebuilds, and he'll compete for playing time in the spring with three other NRI catchers, all of whom are vying to back up Posey on Opening Day. Still, expect the Giants to give Bart his share of reps for as long as he's got a locker in big-league camp, meaning fans in San Francisco can get a taste of what's to come.
St. Louis Cardinals: Andrew Knizner, C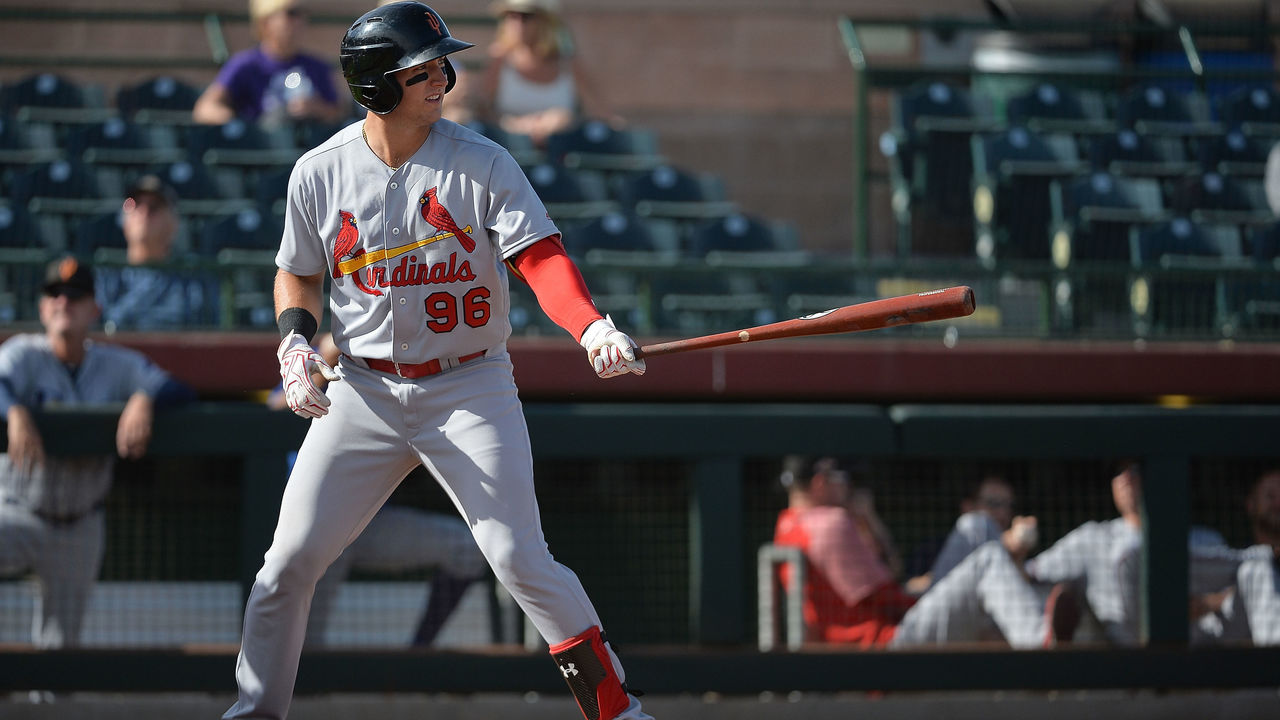 Of the seven catchers invited to Cardinals camp, Knizner is the most intriguing. MLB Pipeline ranks the 23-year-old as the 10th-best catching prospect in baseball, and with the venerable Yadier Molina aging, he seems to be closest to taking over the position whenever Molina finally scales back his playing time. It will be an open competition to back up Molina at this year's camp, as St. Louis doesn't have another catcher on its 40-man roster right now. While Knizner's likely ticketed for Triple-A, a good spring could conceivably change some minds.