Inspiration for Gose: 5 star pitchers who converted from other positions
Focus On Sport / Getty Images Sport / Getty
Presented by

Anthony Gose once had fans dreaming he'd be a Gold Glove outfielder, but he put that talk to rest with a big-league slash line of .240/.309/.348 and just 57 stolen bases over five seasons with the Tigers and Blue Jays. His stock plummeted in 2016 when, after starting the year as the Tigers' Opening Day center fielder, poor production and a public meltdown at Triple-A saw him tumble all the way to Double-A and off their 40-man roster.
But Gose has resurfaced in a new role. The 26-year-old left-hander converted to the mound over the winter, and made his pro pitching debut Monday at Single-A Lakeland. In one inning of work, Gose allowed one hit and one run, recorded one strikeout, and hit 99 mph with his fastball.
It may seem like Gose has a ways to go before making it back to the majors as a pitcher, but a quick look at history hints otherwise. In fact, there are multiple success stories past and present that he can look to for inspiration. Here are five other pitchers who became near-instant stars on the mound after failing at other positions.
Kenley Jansen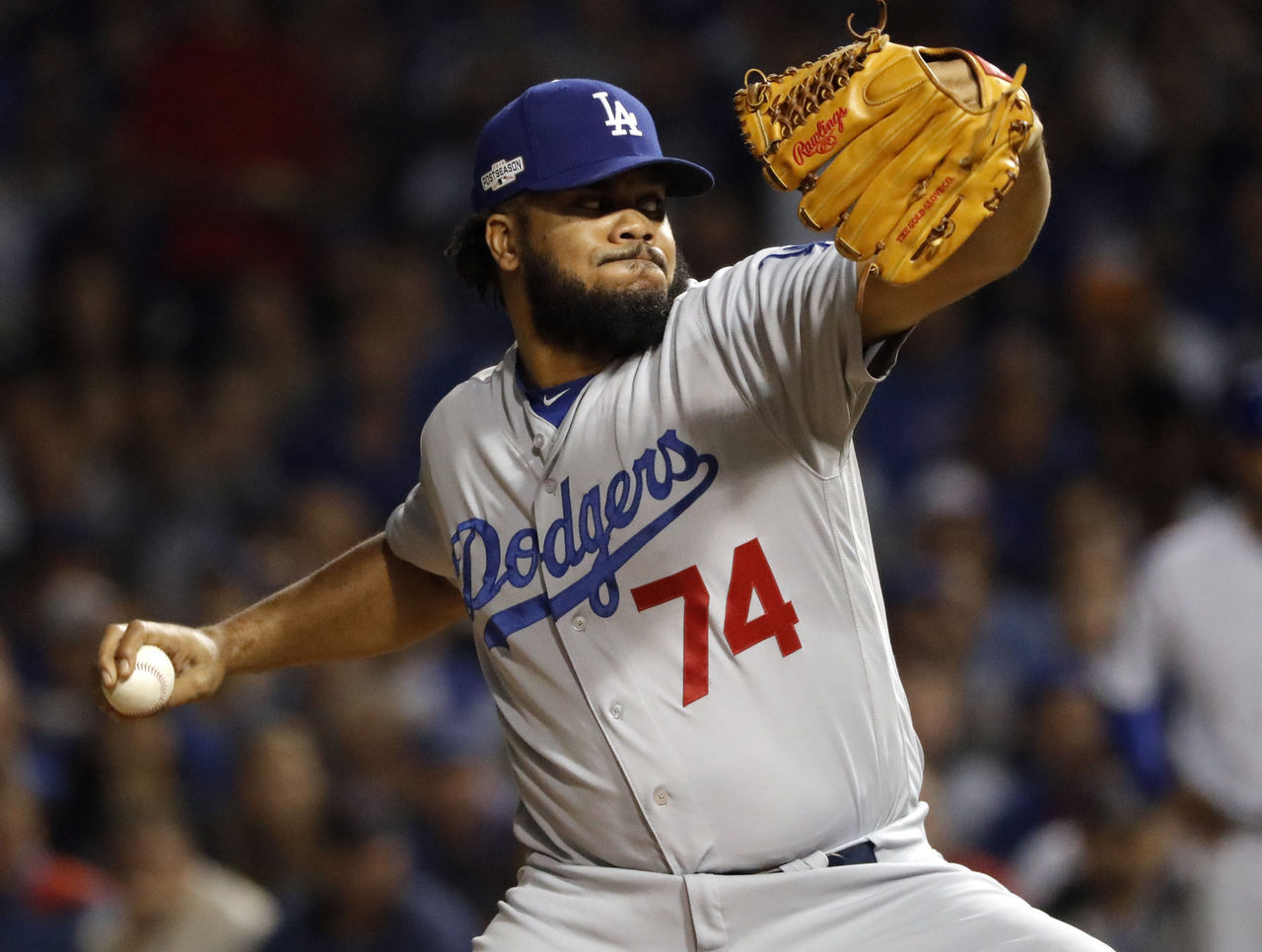 (Photo courtesy: Action Images)
Former Position: C
Year of conversion: 2009
MLB pitching debut: 2010
Career MLB WAR: 14.9
Jansen was originally signed by the Dodgers as a catcher. He made a minor-league All-Star team at the position, and was the Netherlands' catcher at the 2009 World Baseball Classic, where his defense helped the plucky Dutchmen upset the Dominican Republic in the opening round. But as his career minor-league OPS of .647 showed, Jansen just couldn't hit. After five years of stalling out as a catcher, the Dodgers converted him in 2009. Less than a year into his pitching career, Jansen was in the majors, posting a 0.67 ERA in 25 games as a rookie; by 2012 he was the Dodgers' closer, a role he still stars in.
Sean Doolittle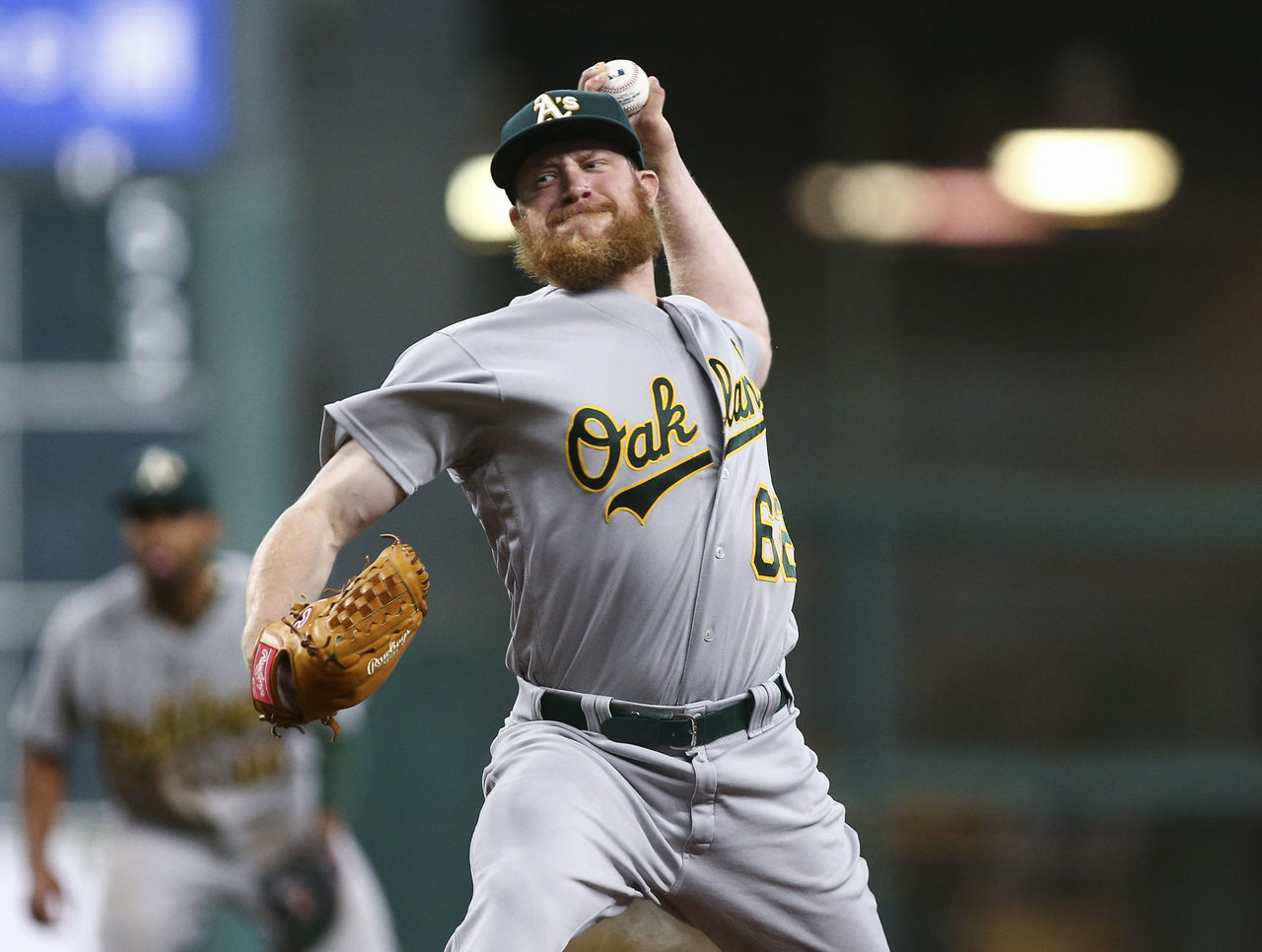 (Photo courtesy: Action Images)
Former Position: 1B
Year of conversion: 2011
MLB pitching debut: 2012
Career MLB WAR: 6.5
Unlike the rest of the players on this list, Doolittle wasn't a failure as a hitter. As a first baseman in Oakland's system, the former first-round pick excelled; in 2010 he was even ranked as the Athletics' No. 10 prospect by Baseball America. But then the injuries kicked in, costing him two full seasons and part of a third. When he finally started his comeback in 2011, the circumstances forced Doolittle to convert to pitching. It turned out to be the right call - within a year, Doolittle finally made good on his athletic promise and reached the majors, where he's turned into an All-Star reliever. Although he's currently on the disabled list, Doolittle remains a very popular and effective pitcher when healthy, and he's the glue that holds Oakland's bullpen together.
Dave Stieb
Former Position: OF
Year of conversion: 1978
MLB pitching debut: 1979
Career MLB WAR: 43.8
The Blue Jays found their franchise pitcher by complete accident. An outfielder at Southern Illinois University, Stieb was forced to pitch one day when the Salukis ran out of arms - and Blue Jays scout Bobby Mattick, his future big-league manager, happened to be in the stands. Suitably impressed, the Blue Jays drafted Stieb in 1978 and quickly converted the outfielder with a .509 minor-league OPS to the mound full time. Armed with a devastating slider, the seven-time All-Star was arguably the best pitcher in baseball in the 1980s; only Jack Morris won more games in the decade, though Stieb beats Morris in virtually every other category. While back injuries cut his career short and likely cost him a fair shot at Cooperstown, Stieb's place in Blue Jays history is secure: he recorded the franchise's only no-hitter, still holds many of its pitching records, and has his name honored on the team's Level of Excellence at Rogers Centre.
Joe Nathan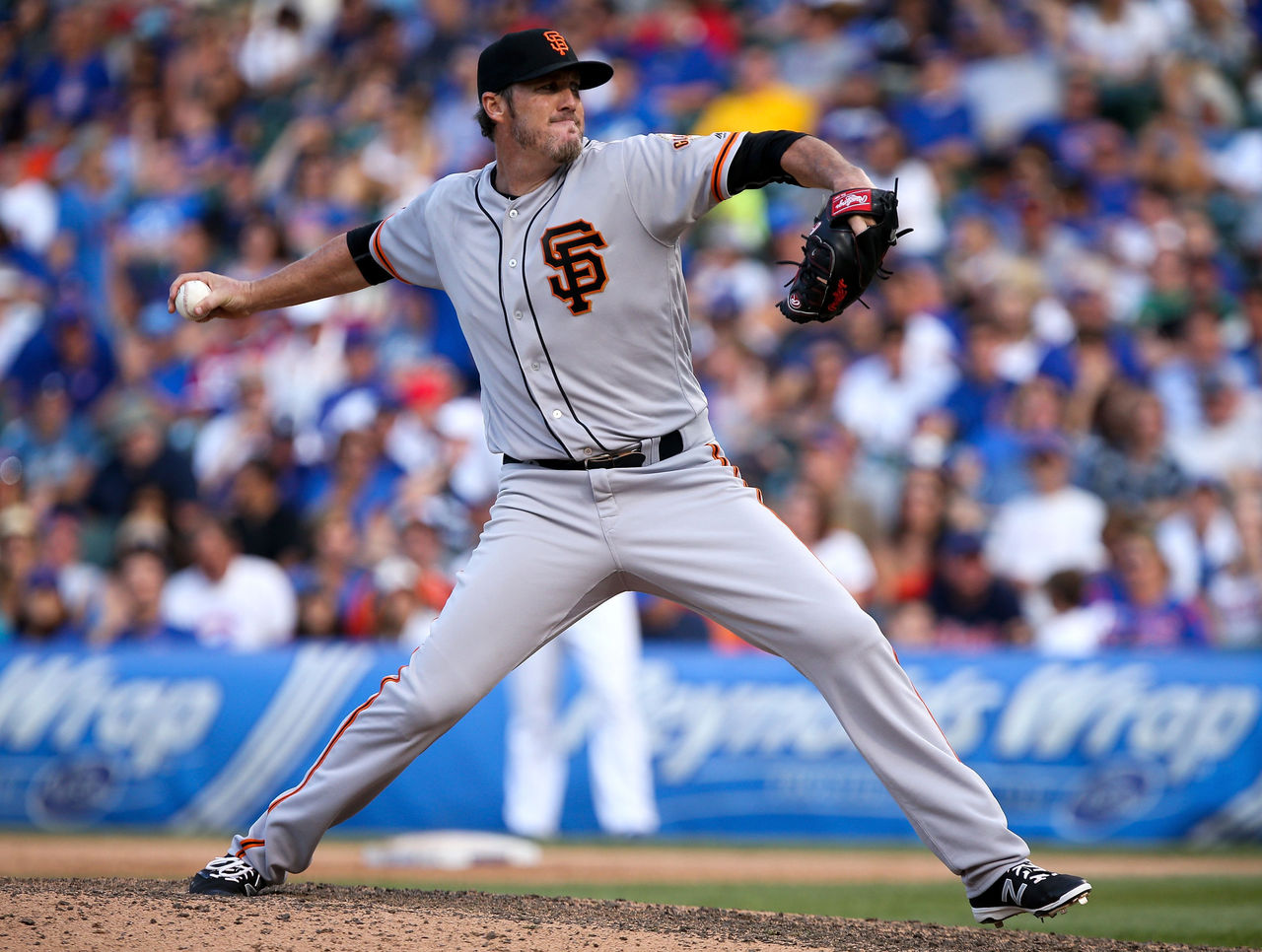 (Photo courtesy: Getty Images)
Former Position: SS
Year of conversion: 1997
MLB pitching debut: 1999
Career MLB WAR: 19.3
Initially drafted by the Giants as a shortstop in 1995, Nathan's lone professional season as a position player was so poor that the team asked him to convert. Nathan was so insulted that he instead opted to retire, and spent the next year working odd jobs while finishing his bachelor's degree. But he couldn't shake baseball, and after that year off, he accepted his fate and returned to the Giants organization in 1997 as a pitcher. Since then, he's survived multiple shoulder and elbow surgeries that cost him two full seasons to become one of the most feared closers of his generation, saving 377 games - eighth all time - while earning six All-Star berths and the 2009 Rolaids Relief Man Award. The 42-year-old's still pitching in the Nationals system, hoping for one last shot. Not bad for a guy who once chose working on a golf course over pitching.
Bob Lemon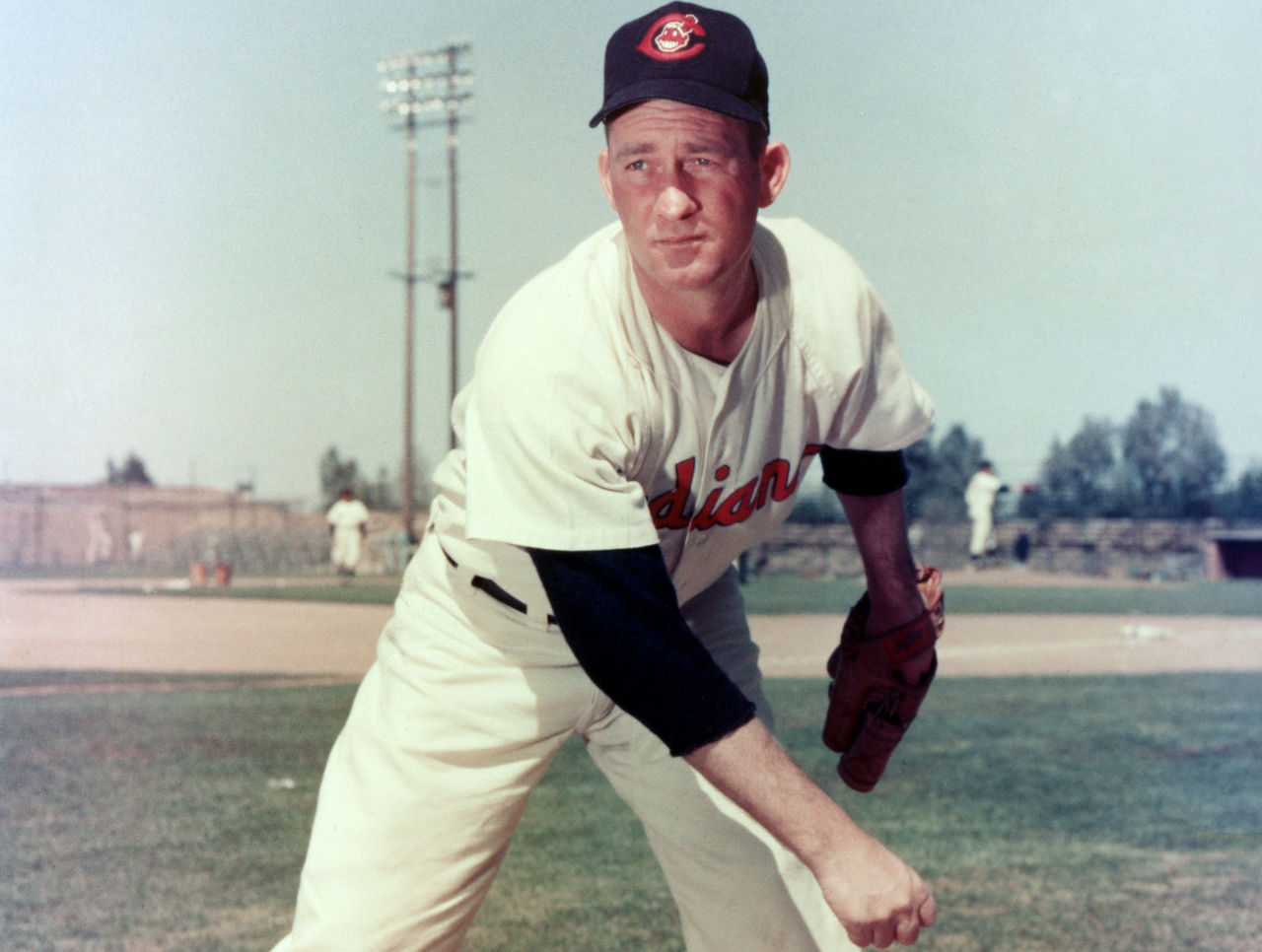 (Photo courtesy: Getty Images)
Former Position: OF/3B
Year of conversion: 1946
MLB pitching debut: 1946
Career MLB WAR: 32.3
The gold standard in this category, Lemon began his storied career as a weak-hitting utility player, making his big-league debut in 1941 as a third baseman. He served as Cleveland's Opening Day center fielder in 1946 following his military service, and April 30, 1946 at Yankee Stadium, he saved future rotation-mate Bob Feller's no-hitter with a diving catch in center that started a double play and left Lemon bloodied. According to Lemon's SABR biography, Feller called it "the greatest outfield play I have ever seen," but the Indians weren't fooled, and within two weeks of the catch, they converted Lemon to the mound full time. All he did from there was get into Cooperstown.
Forming half of one of the greatest rotation duos ever alongside Feller, Lemon won 207 career games, led the AL in innings pitched four times, and threw a no-hitter of his own in 1948 - the same year he led the Indians to their most recent World Series title with a dazzling performance against the Braves. Lemon was inducted into the Hall of Fame in 1976, and his No. 21 is one of seven numbers retired by the Indians.
(WAR statistics courtesy: Fangraphs)