7 thoughts from 1st legs of Champions League semifinals
The Champions League semifinals kicked off in thrilling fashion this week. Below, we dissect the biggest talking points from the first legs in Europe's premier club competition.
Villarreal falter in 'hell'
Villarreal's Etienne Capoue already knew it from his days in midfield for Tottenham Hotspur and Watford. He wasn't sure what the exact reasons were - he suggested it was maybe the atmosphere or perhaps Liverpool's suffocating play - but Capoue knew he didn't enjoy trips to the Merseyside club's fortress.
"Anfield is hell, you have to say it how it is. It's hell," Capoue said at the pre-match press conference.
His fears were realized as some of his teammates made uncharacteristic lapses under Anfield's floodlights during Wednesday's 2-0 defeat.
Villarreal deployed Francis Coquelin, who faced Liverpool seven times during his Arsenal days, to the left of a conservative midfield, no doubt intending to throw additional obstacles in right-back Trent Alexander-Arnold's way. But he appeared panicked when Alexander-Arnold drifted inside and Jordan Henderson occupied a wide position. Coquelin either ended up marking nobody or redundantly doubling up on a Liverpool player.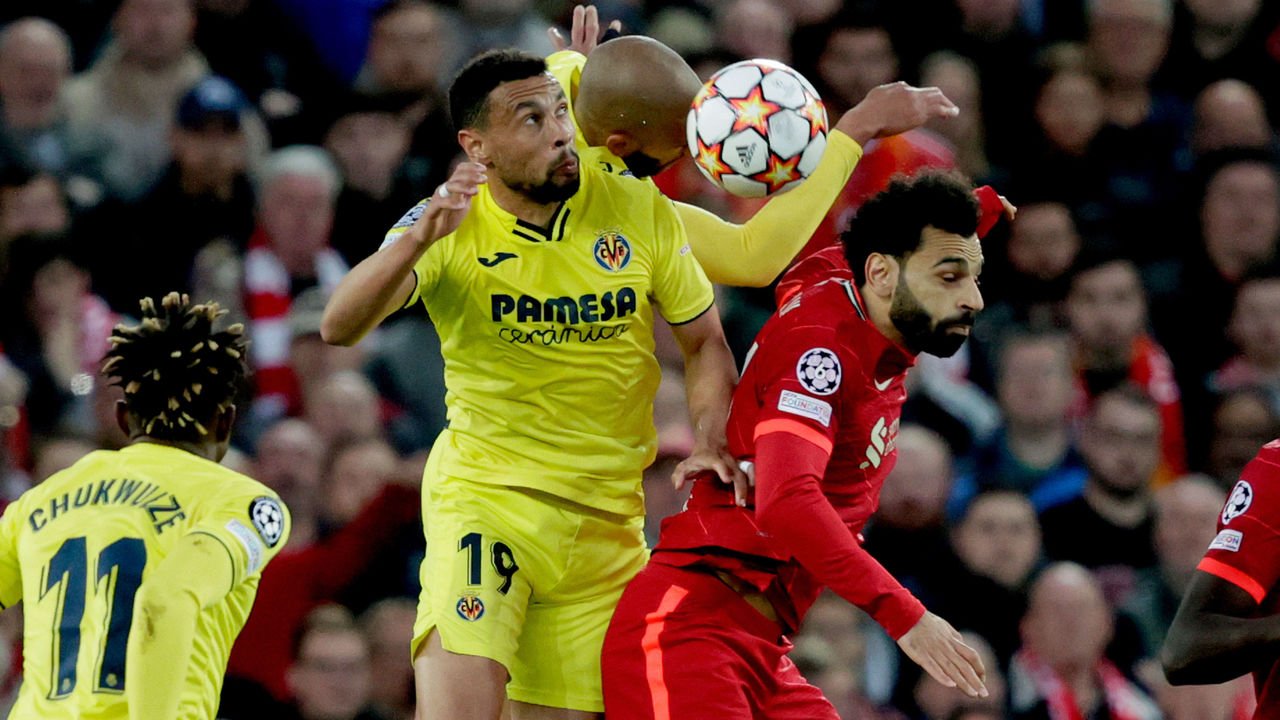 Coquelin's own indecision froze him when Thiago Alcantara slipped the ball to Alexander-Arnold in the middle in the 28th minute. The Frenchman had to act fast. In his desperation, he strangely ran behind Alexander-Arnold, rather than goal side of his opponent, and dragged the Liverpool man down.
It was a needless free-kick to give away just 25 yards from goal.
Villarreal committed errors elsewhere that clashed with the studied way they approached other knockout matches through their miracle Champions League run. Visiting 'keeper Geronimo Rulli couldn't get a meaningful touch on the ball, weakly flapping at crosses and shots to help Liverpool maintain pressure. Similar to Coquelin, Rulli made reckless decisions, like when he surged out to collect the ball during the second half and was easily beaten to it by Luis Diaz.
Mundo Deportivo's Sergio Escario surmised in his post-match analysis that Rulli didn't exude any confidence.
Villarreal will need more composure in the home comforts of El Madrigal next week if they have any chance of turning this tie around. Members of the Yellow Submarine's crew got burned in hellish Anfield.
Emery refuses to change tack
There's nothing inherently wrong with committing to a defensive style of play. There are various ways to win matches, all of them valid. Not every team can - or, frankly, should - play like Liverpool or Manchester City. Winning, ugly or not, is still winning. And the conservative approach has clearly worked wonders thus far for Unai Emery and Villarreal. They sent Juventus and Bayern Munich packing in previous rounds using risk-averse tactics similar to those employed Wednesday at Anfield.
However, the issue is that this strategy gives you no room for error. One mistake, one tiny lapse in concentration, or even an unlucky deflection that you can't legislate for, and all your work is undone. Villarreal avoided those hazards earlier in the competition. But that run of defensive excellence and good fortune ended when Henderson's cross in the 53rd minute ricocheted off Pervis Estupinan's outstretched leg and wrong-footed Rulli. The netminder tried to contort himself, but, with his weight shifting to his right side, his left arm flapped toward the ball in vain.
On another night - or in a previous round - his fingertips may have been enough to divert the ball over the bar. This time it nestled into the net.
When Sadio Mane, who was onside by an inch, doubled the lead two minutes later, the contest was effectively over. On another night, the Senegalese star may have been narrowly on the wrong side of the defender, and the goal would have been ruled out. Such are the margins.
Villarreal, down 2-0, never came out of the shell they hoped would stymie the Premier League giants from the opening whistle.
The Yellow Submarine finished the match with just three touches inside the Liverpool penalty area. They didn't register a shot on target.
Liverpool, relentless as ever, simply needed to maintain composure, keep tilting the field with their ferocious press, and trust that the process - and pressure - would pay off. It did, and now the Reds are on the brink of a third Champions League final in five seasons.
Emery, meanwhile, is stuck. Going toe-to-toe with Liverpool is a surefire way to get blown out of the water. But meekly accepting your fate in the second leg - at home, no less - isn't how anyone wants to bow out.
"The 2-0 is a clear, deserved result. It could have been even worse but we still have a chance," the Villarreal boss said after the match. "I want to show we are capable of playing a different game at home."
Underdogs rarely pass semifinal hurdle
Liverpool overpowered their Spanish rivals, pressing them into submission over 90 minutes of domineering football. The hosts outshot Villarreal 19-1 Wednesday, just as Bayern Munich outchanced them 45-16 over two quarterfinal legs. Juventus did the same in the round of 16, firing 21 shots to Villarreal's 17. Emery's underdogs played composed, ruthless football to reach the Champions League semifinals, but the defensive tactics that got them there ultimately proved to be their undoing.
Villarreal couldn't play through Liverpool's press or win aerial duels, and they couldn't keep the ball for more than a few seconds at a time. Conceding possession to Jurgen Klopp's turbo-charged outfit is never a good idea. They're much sharper than Bayern and Juventus, and they'll eventually do something good with the ball if they get it.
Few underdog sides make the final this way. The secret is out by the time they reach the semis.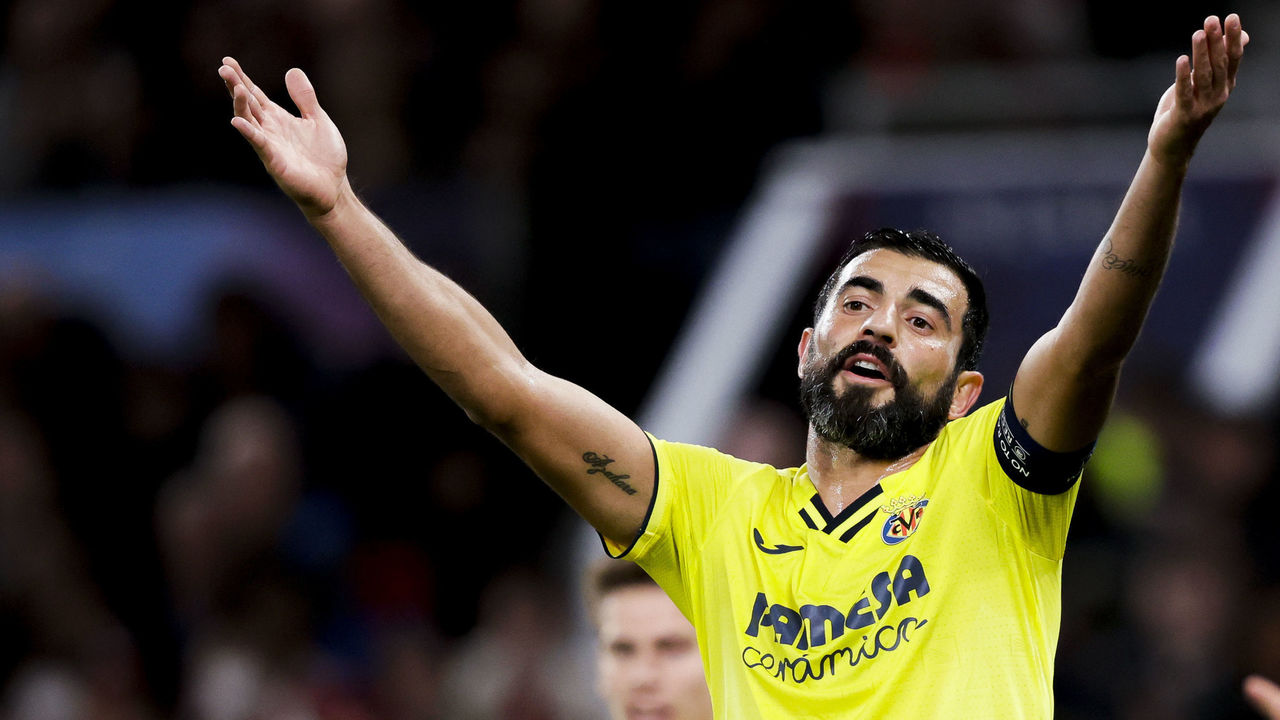 There's just too much evidence to get caught off-guard in the latter rounds. Schalke's fairytale run ended in the semifinals in 2011. After beating Borussia Dortmund and Manchester City, AS Monaco lost steam in 2017 and fell to Juventus. Ajax lost their composure in 2019, and RB Leipzig and Lyon hit dead ends in 2020.
Villarreal appear to be suffering the same fate. That's because Liverpool did their homework. Villarreal's players blasted Bayern for being too arrogant, and the Premier League giants heeded the warning.
"We face a very difficult opponent," Klopp said before the match. "They are made for this competition, to be 100% honest. The way they set it up is really good. There might have been a little advantage in the last two games, maybe Juve or Bayern underestimated them, but that will never happen to us."
Here are the main talking points from Tuesday's breathless match ...
Real Madrid embrace the chaos
Real Madrid conceded twice in the first 11 minutes of Tuesday's Champions League semifinal first leg at Manchester City and capitulated again eight minutes after the interval. They allowed the first goal in three of the four knockout matches that preceded the topsy-turvy contest at the Etihad Stadium, and yet, they progressed each time.
Madrid responded on Tuesday as well. Karim Benzema produced an unbelievable touch to make it 2-1, Vinicius Junior ran unabated to make it 3-2, and Benzema's beautifully executed Panenka made it 4-3. Madrid didn't play well at all - City could've scored another three or four goals - but they again found success amid chaos. Two pieces of individual brilliance kept them in the game, and a penalty kick kept them in the tie, but it felt like Madrid enjoyed the contest more than City did. Every time City scored, Madrid had an answer.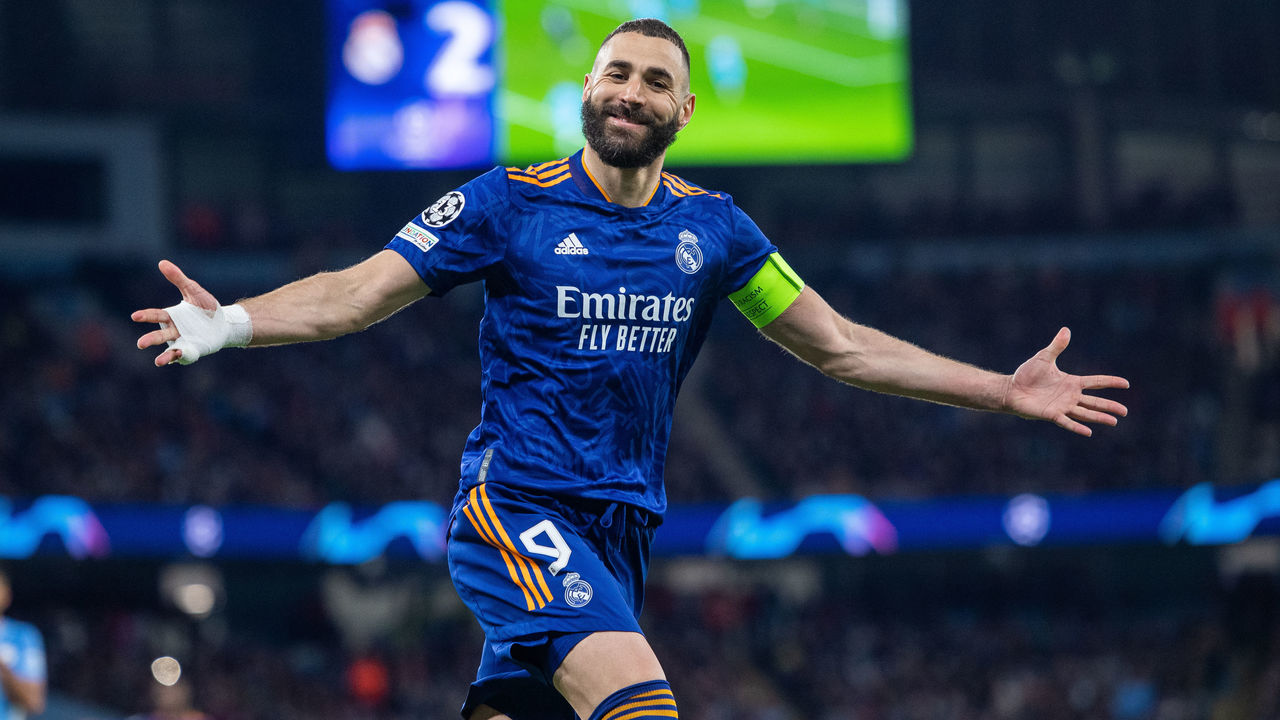 In previous matches, Madrid needed a substitution or two to spring back to life. But manager Carlo Ancelotti didn't do much to influence Tuesday's encounter. He just allowed Madrid's best players to do their thing. Benzema hurried to take a corner kick, Toni Kroos and Dani Carvajal sent in dangerous free-kicks and crosses, and Luka Modric surged into the penalty area. They wanted to find the quickest way into the final 18 yards, and they did. It was all instinct, a phenomenon of muscle memory.
"I have a squad who knows these types of games very well, knows what has happened, and knows what can happen," Ancelotti said earlier this month, according to The Athletic's Dermot Corrigan.
Los Blancos are still fighting in this competition because their players have such a sense of occasion, such opportunistic qualities, and such a pedigree in the Champions League that no game ever seems lost. Just imagine how good they'd be if they didn't need to fight back in the first place.
City tend to panic in Champions League
Manchester City's short history in the competition reads like a drama. It's unusual: City rarely break stride in the Premier League, showing few nerves, but as soon as the Champions League anthem rings out, they take on a different personality. It's true that Pep Guardiola, one of the greatest managers of all time, routinely overthinks European matches, but that's not what happened on Tuesday. The pressure of expectation is the culprit here, not any tactical oversight.
Benzema said it best afterward, per Mirror Football's Colin Millar: "It's confidence, nothing more. It's all mental."
Add the whacky 4-3 win over Madrid to the 6-6 defeat on away goals to Monaco in 2017, the 4-4 defeat on away goals to Tottenham Hotspur in 2019, and the 3-1 shocker at the hands of Lyon in 2020. City have been all over the place in this competition, and that's why they've failed thus far to win it.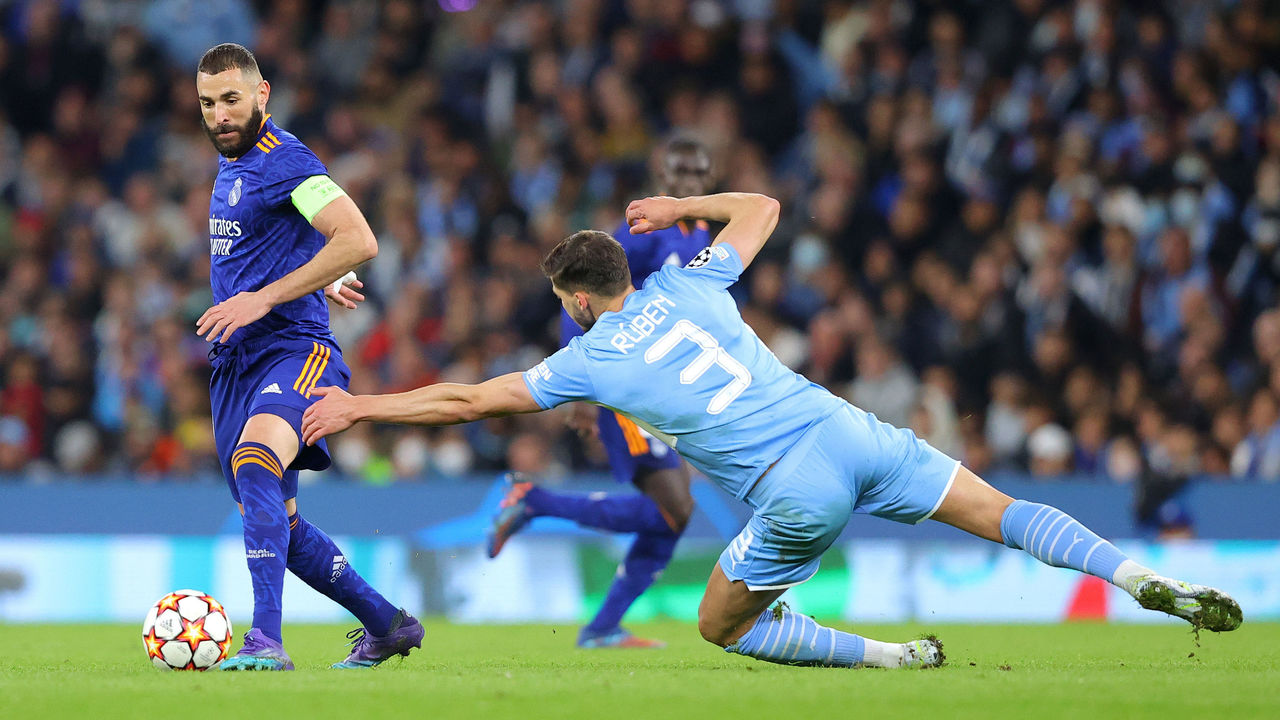 In reality, City created enough chances to ice the semifinal tie on Tuesday. They could've had a multi-goal cushion heading into next week's second leg at the Santiago Bernabeu, which, given Madrid's seeming immortality, could've come in handy. Instead, Oleksandr Zinchenko narrowly missed wide, Riyad Mahrez hit the post, and Aymeric Laporte shot straight at Thibaut Courtois from six yards away.
Now the Premier League champions need to approach the second leg with caution. They have it within themselves to play a more reserved game. They've used possession as a form of defense against Liverpool - and came away with decent results. It's time for City to be pragmatic. They're ahead on aggregate, and all they have to do is keep it that way.
Fernandinho giveth and taketh away
Real Madrid's plan of attack was painfully obvious on Tuesday.
With Guardiola facing a full-back shortage through a combination of injury (Kyle Walker) and suspension (Joao Cancelo), the Spanish strategist was forced to deputize John Stones at right-back, despite admitting before the match that the Englishman, a central defender by trade, was also a "doubt" due to an undisclosed muscle issue.
Vinicius sought to take full advantage down his left wing; Madrid made a concerted effort to attack Stones before his injury flared up and forced him to leave the pitch in the 36th minute. Fernandinho, the 36-year-old midfielder, took his place. There was no classic Guardiola tinkering this time. The veteran slotted right into Stones' vacated spot. What choice did Pep have, really?
The decision seemed inspired when Fernandinho left Vinicius sliding on his backside with his first touch of the match and even better when, early in the second half, he lofted a sumptuous cross onto Phil Foden's head to help City grab what was then a commanding 3-1 advantage.
He then proceeded to undo his good work almost immediately, falling - quite horribly - for a wicked dummy near the touchline. Vinicius, who in his sleep could beat his compatriot in a sprint, turned on a dime and raced roughly 60 yards after the nutmeg, eventually slotting home a sensational goal.
He's not the first player to get posterized by the electrifying young winger, but his midfield instincts came back to bite him in this instance. In the center of the pitch, often a congested area, if you try to jump a pass and miss, there should be someone backing you up. You have more liberty to take those risks. Isolated one-on-one out wide, though, there's nowhere to hide. Laporte didn't cover himself in glory on the play, either, oddly refusing to come across and engage with Vinicius as he approached the penalty area. But it was Fernandinho's overzealousness that created the opportunity.
Tuesday's madcap contest brought back memories of Manchester City's similarly frenetic 5-3 win over Monaco in this same competition back in 2017. Playing at full-back that night? Fernandinho.
Some praise for the referee
Let's face it: being a referee at this elite level simply cannot be fun. You're constantly maligned. Half of the people watching are upset with every decision you make, and the only time you garner significant attention is when you've made a mess of things. Nobody remembers a flawless officiating performance, but everyone recalls the terrible ones.
We're flipping the script this time, though. Istvan Kovacs deserves plenty of praise for the way he handled the buildup to Manchester City's fourth goal of the match. Bernardo Silva's quick-witted rocket was the result of a fantastic advantage played by Kovacs, who didn't rush to blow his whistle when Zinchenko was hacked down by Kroos on the edge of the area.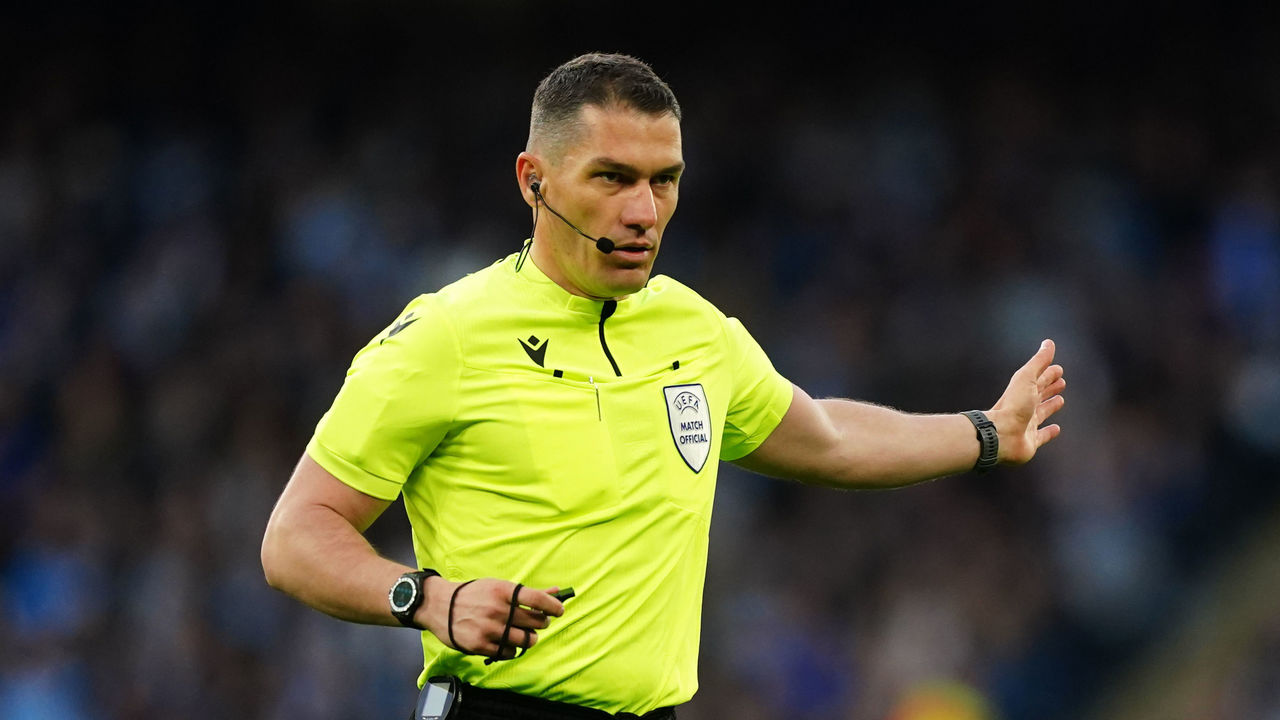 Instead, with Silva picking up the loose ball, Kovacs allowed play to continue. Carvajal stopped for a moment, expecting the whistle to sound. That split-second gave Silva the space he needed to uncork a shot that flew past a surprised Courtois. At the highest level of the sport, the tiniest hesitation makes all the difference.
That goal stood as the one to ultimately separate the two teams, and Kovacs' part in it was paramount. Well done, referee.
Comments
✕
7 thoughts from 1st legs of Champions League semifinals
  Got something to say? Leave a comment below!