The slipper fits: Ranking 2016's best Cinderella stories
To say 2016 was a strange year in football is a bit of an understatement. It certainly wasn't a predictable year across the world as teams defied impossible odds to claim their slice of glory.
As we approach the end of an incredible year in the sport, here are 10 underdog stories that made 2016 memorable:
10. Canadian women earn Olympic bronze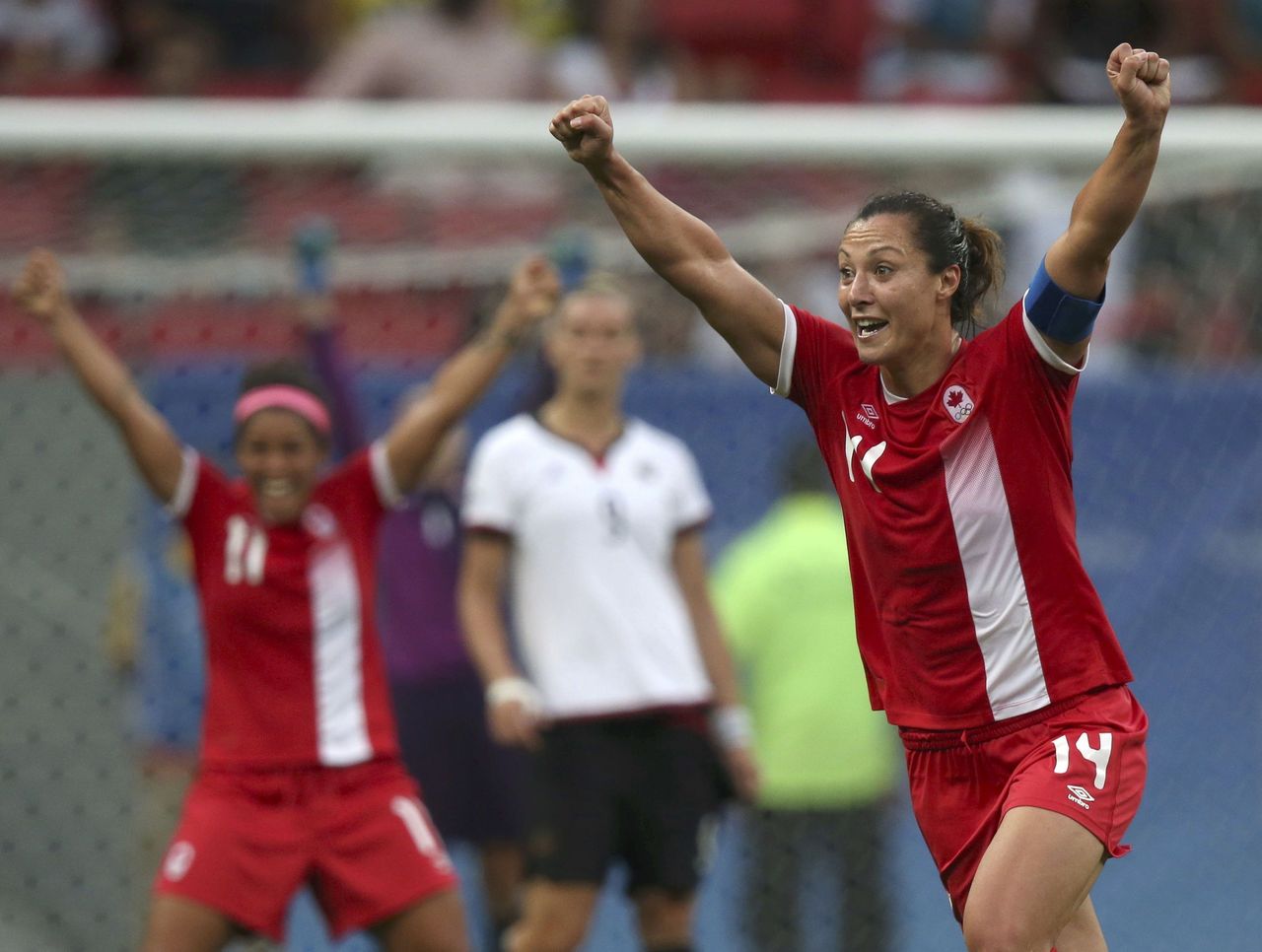 The Canadian women's national team went to Rio 2016 looking to repeat with another podium finish and found exactly that as Christine Sinclair and Co. inspired the nation with a group stage win over eventual victor Germany, before beating host nation Brazil in the bronze medal match.
It's the first back-to-back medal performance for Canada at the Summer Olympics since 1908.
9. RB Leipzig, Nice test giants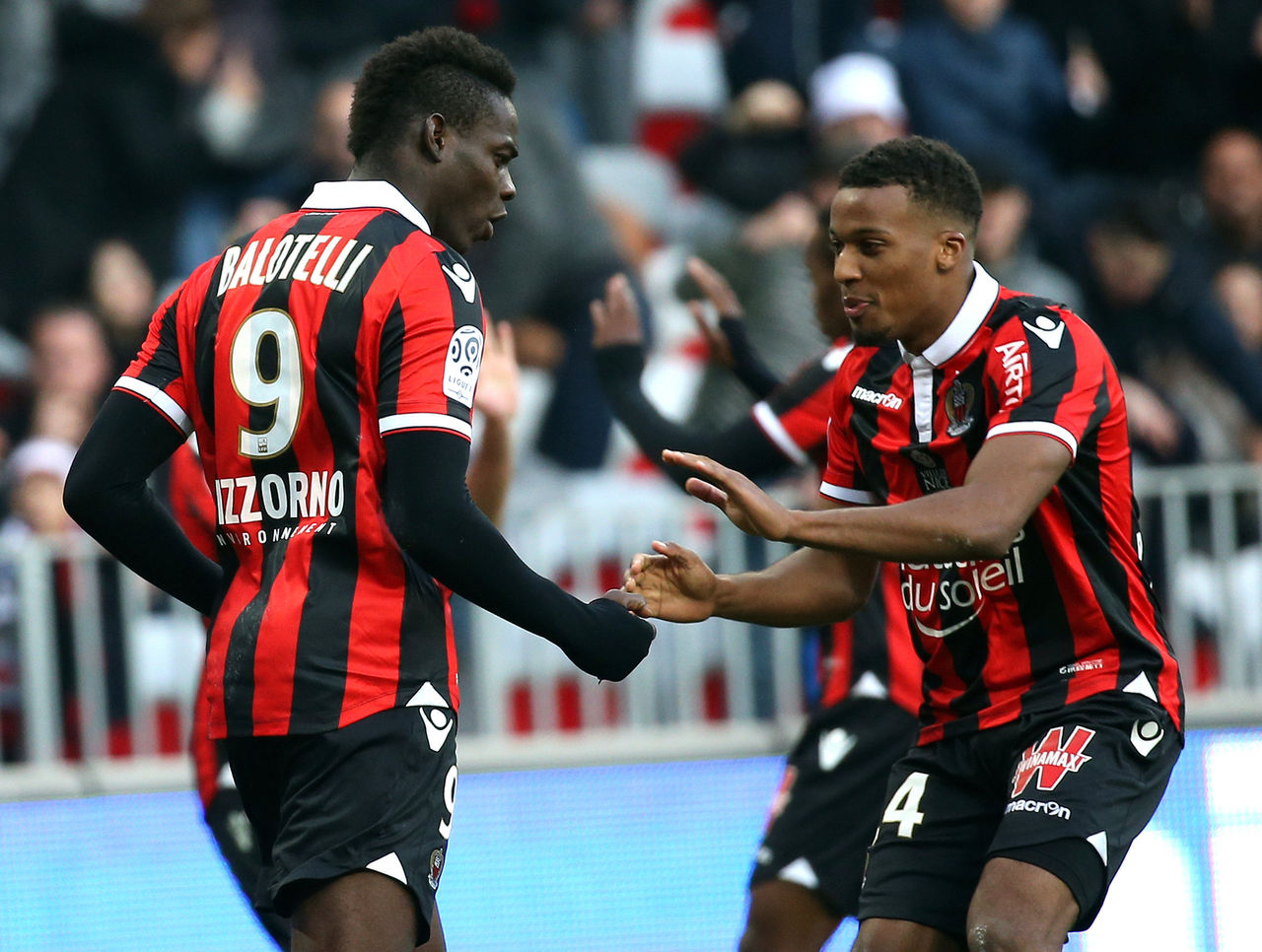 Bayern Munich and Paris Saint-Germain usually dominate their respective domestic competitions, but not so in 2016 as formidable underdogs RB Leipzig and Nice have challenged for the Bundesliga and Ligue 1 titles, respectively.
Leipzig, just three points off the top, has kept pace with Bayern through the Bundesliga season, while Nice - inspired by the return to form of Mario Balotelli - sits atop Ligue 1 with a five-point lead over PSG (and a three-point advantage over second-placed Monaco).
8. Hibs erase century of heartbreak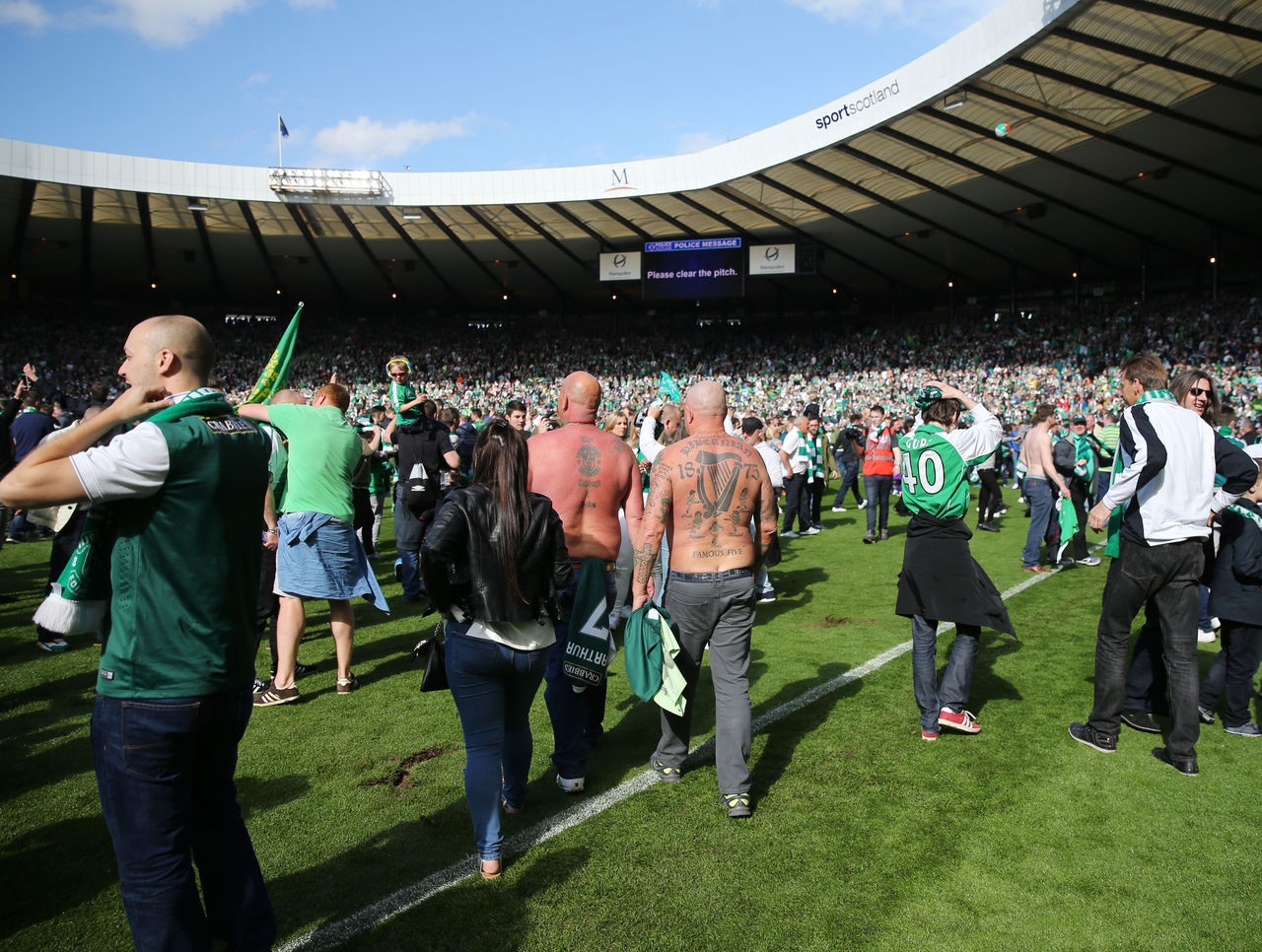 The last time Hibernian won the Scottish Cup, the average life expectancy of a human being was 47 and crossword puzzles, canned beer, and iced tea hadn't even been invented yet. So you can imagine the supporters' jubilation when Hibs defeated Rangers 3-2 away from home in May.
The game-winning goal was even more spectacular as captain David Gray scored a delightful 92nd-minute header off a corner kick by Liam Henderson to secure a win that will live long in the memory of Hibs supporters.
7. Wales reaches new heights in Euro debut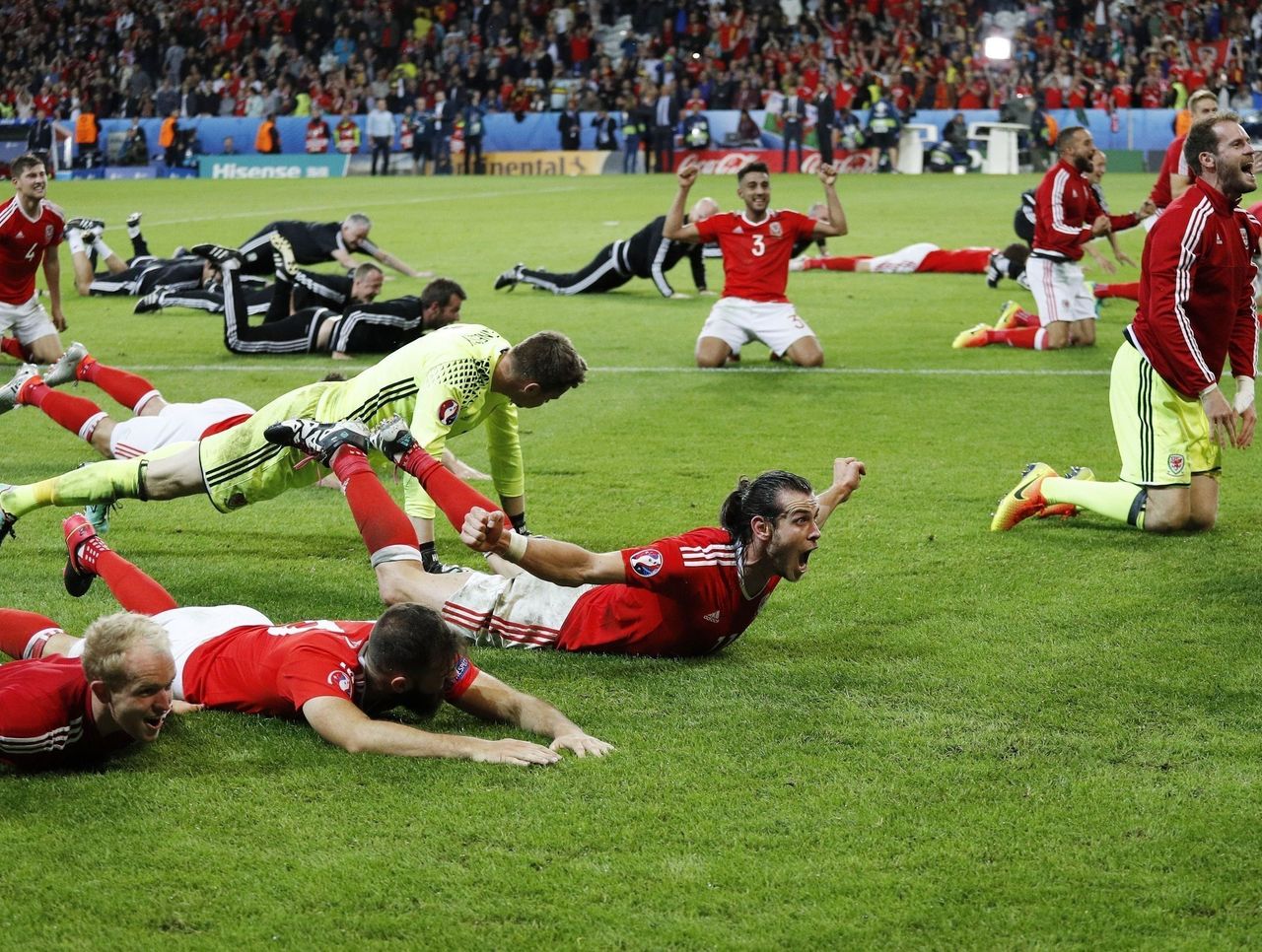 In British football, Wales has historically been the runt of the litter.
But that all changed in 2016 as The Dragons made history with their first bow in European competition and the country's first international tournament appearance since the 1958 World Cup.
Despite losing 2-1 to England in Group B action of Euro 2016, Wales still managed to top the group and advanced to the knockout stages. There, the Welsh dispatched Northern Ireland 1-0, then put in an incredible performance to defeat Belgium 3-1. Though Wales faltered in the end, a joint third-place finish was more than commendable for Gareth Bale and company.
6. Sounders' Morris spearheads comeback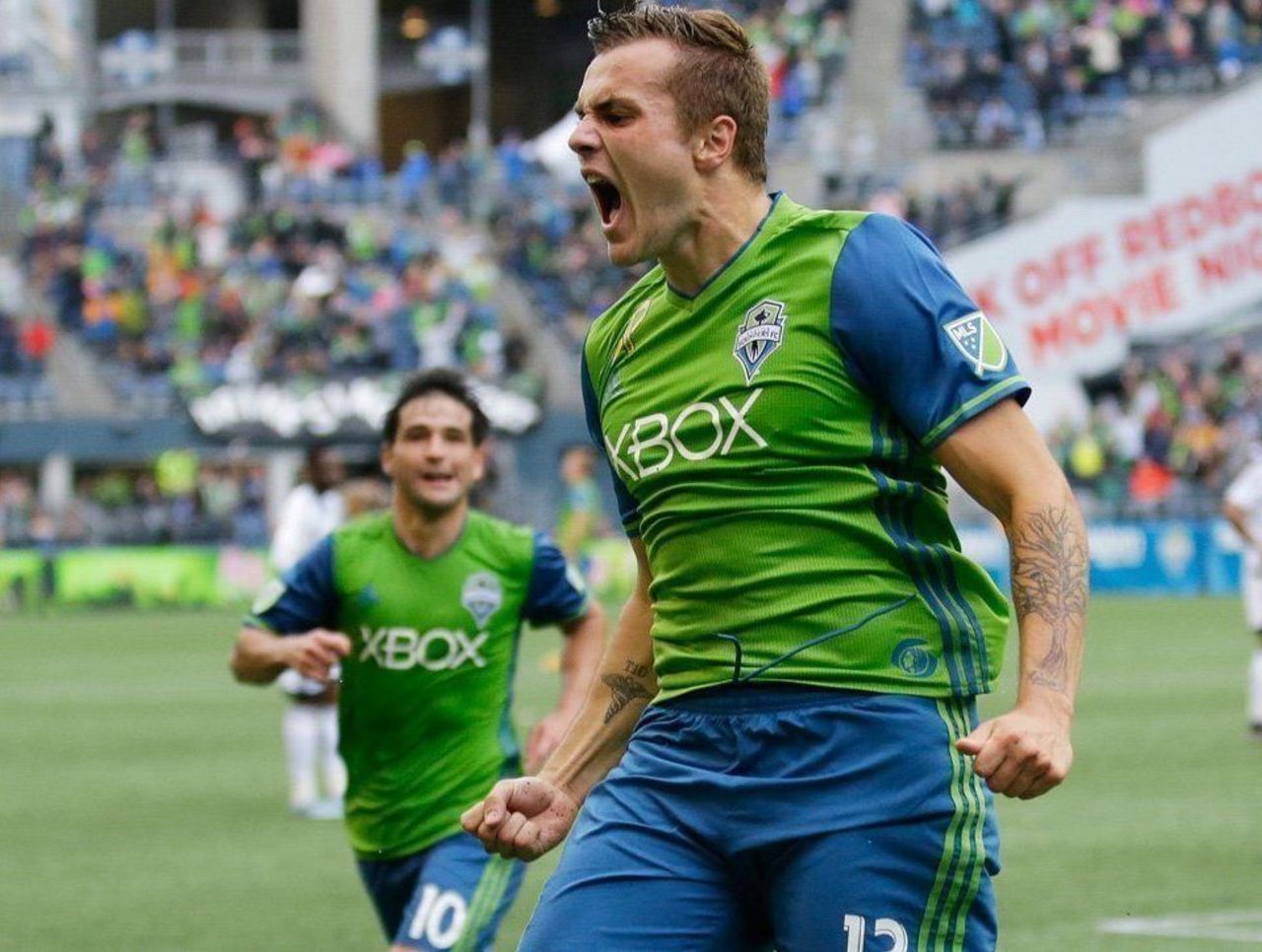 Jordan Morris joined his hometown Seattle Sounders as a rookie with a tremendous amount of hype across the league as he was already a full-fledged member of the U.S. men's national team while still at Stanford University.
The Sounders struggled in the first half of the 2016 MLS season but turned it all around midway through the year due in part to Morris' goal-scoring heroics. It was enough to take Seattle all the way to the MLS playoff final where, against Toronto FC, the club captured its first MLS Cup.
5. Chile defends Copa America crown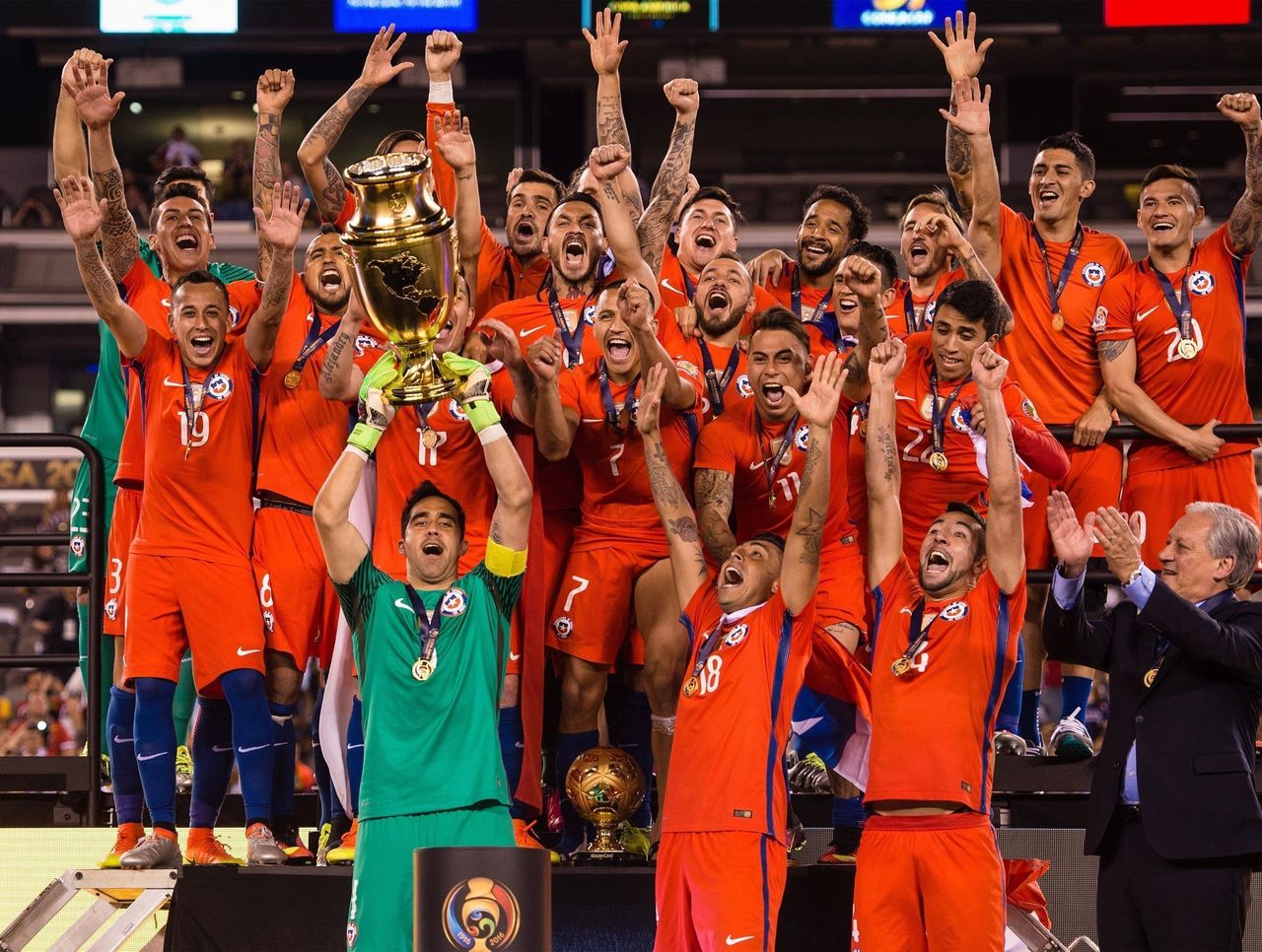 Chile supporters would be right to feel slighted by the 2016 Copa America Centenario as La Roja had only just claimed their first continental crown in 2015. The usual four-year tour would be cut short in a single year.
But Chile emerged triumphant once again, breaking Argentine hearts for the second straight tournament, by defeating Lionel Messi's side on penalties and ensuring South America's biggest prize stayed put.
4. Iceland invades footballing hearts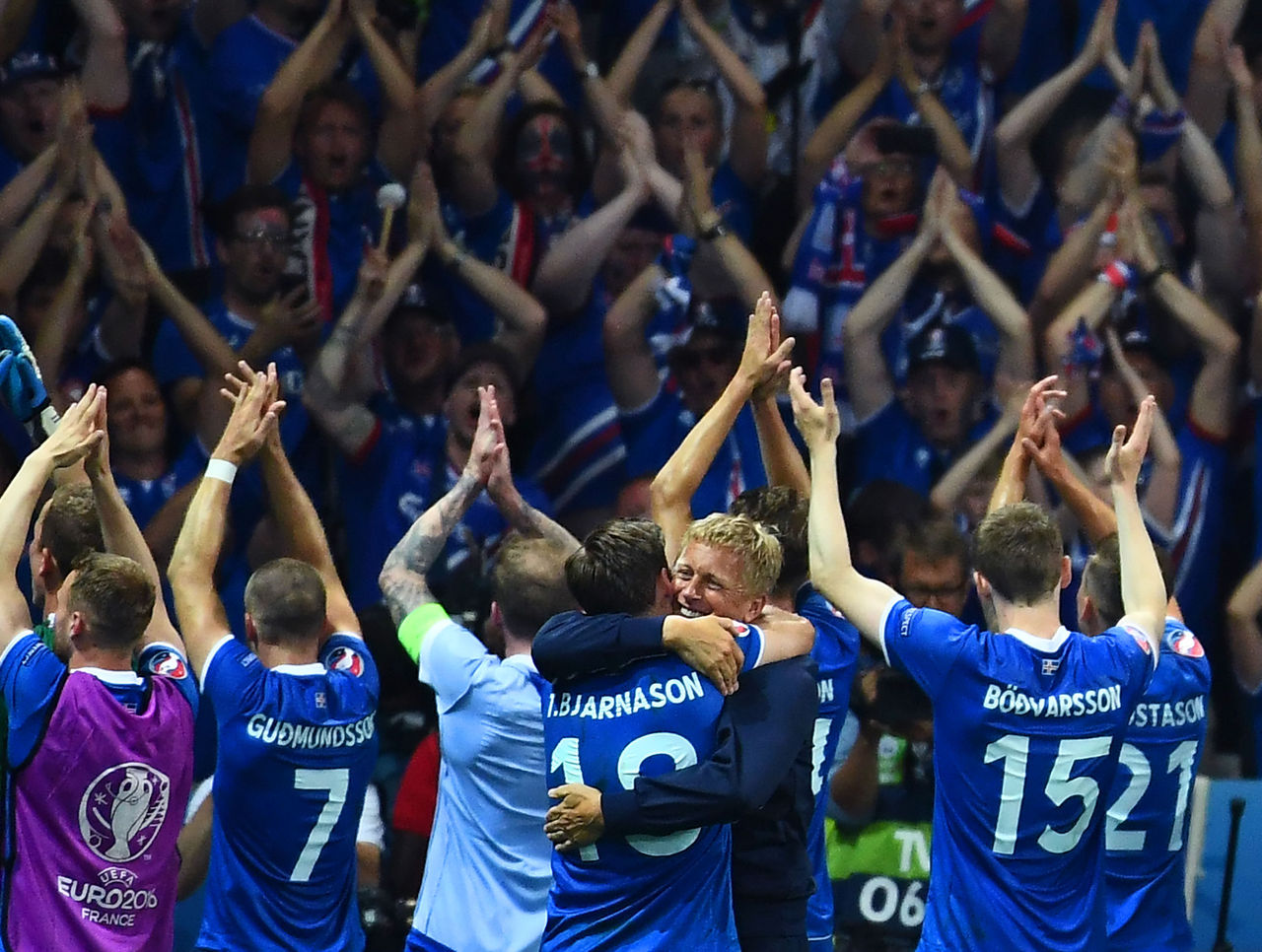 Iceland captured the imagination of football supporters around the world with some inspired performances, as the sound of the now-infamous "Viking Clap" rang around stadiums across France at Euro 2016.
Iceland got things started with 1-1 draws against Portugal and Hungary, then defeated Austria 2-1 to record its first-ever win in the competition; then drawn against England, the Nordic nation pulled off a stunning 2-1 victory, sending the Three Lions crashing out of the competition in humiliation.
3. Brazilian football's emotional year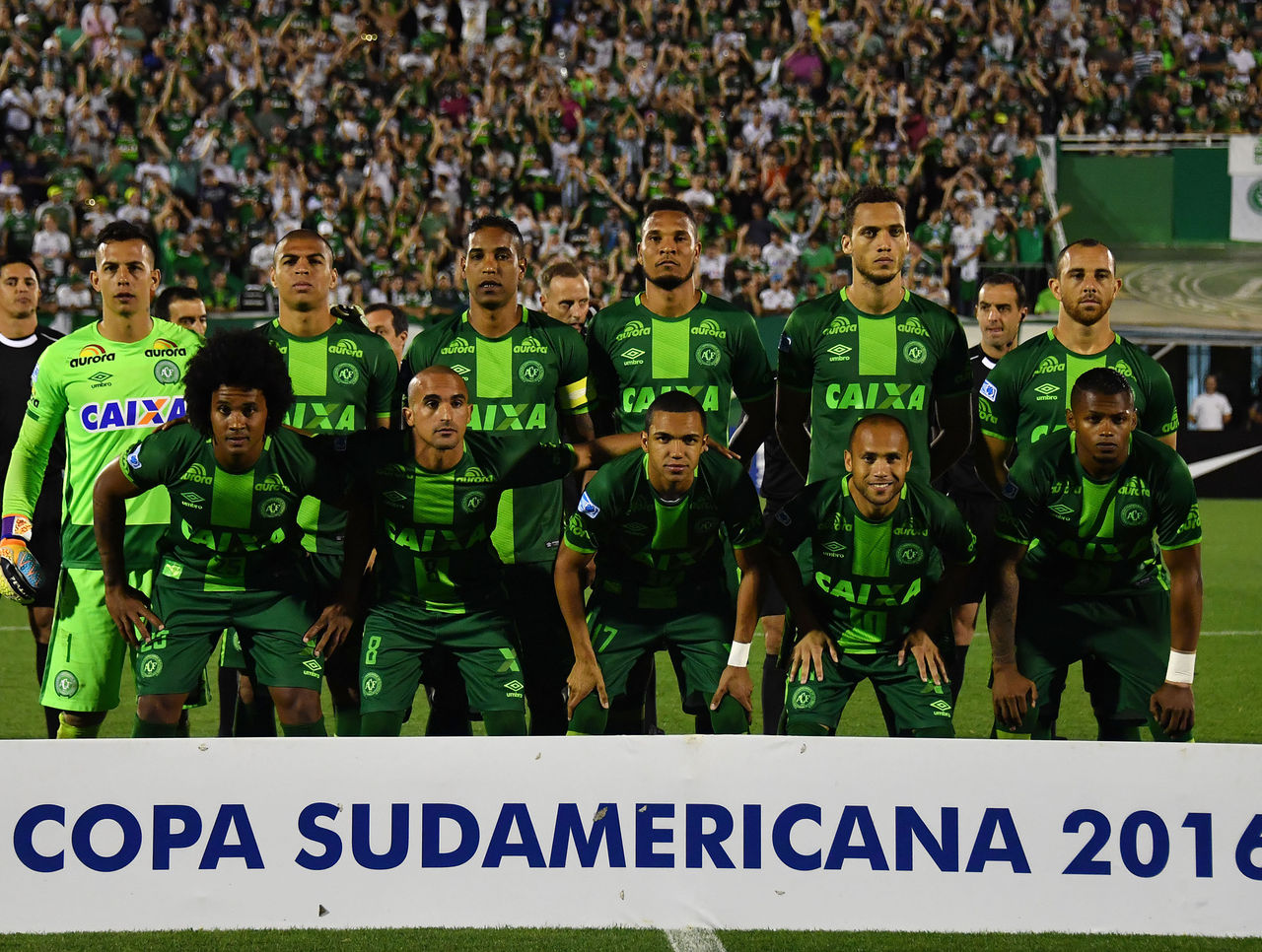 Brazilian football has endured highs and lows in 2016 as Palmeiras captured its first national title since 1994, and Neymar inspired Brazil to its first Olympic gold medal at Rio 2016, but the Cinderella story of Chapecoense's rise cut tragically short dominated headlines in the final months of the year.
The flight carrying Chapecoense to Colombia - where the club looked to cap off an incredible season with a victory over Atletico Nacional in the 2016 Copa Sudamericana final - crashed, killing 71 passengers, including 19 members of the club.
CONMEBOL posthumously awarded Chapecoense the Copa Sudamericana title, a kind gesture for a team enjoying a fairy tale year before its tragic end.
2. Ronaldo-led Portugal wins Euro 2016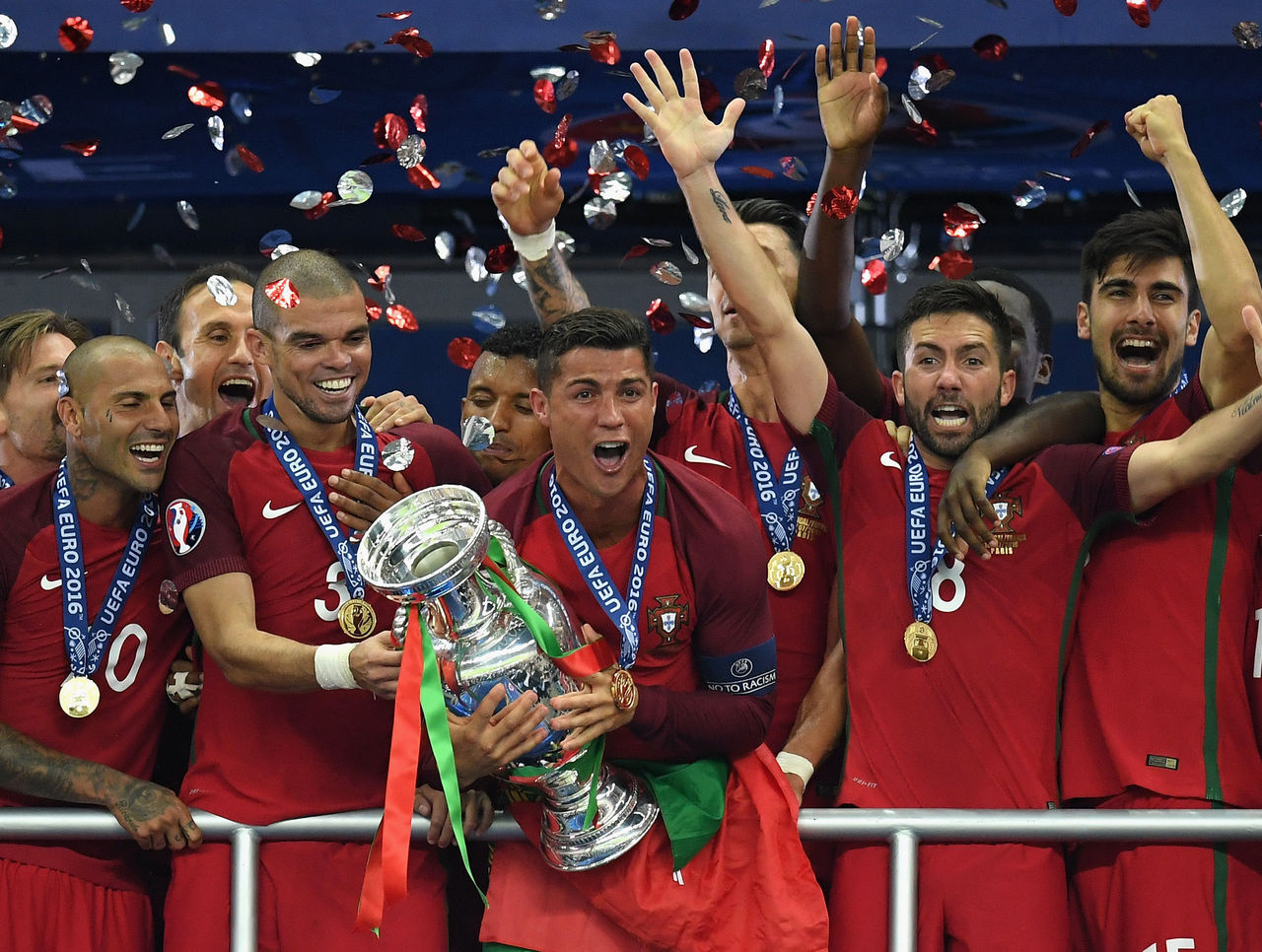 Cristiano Ronaldo's story came full circle in 2016.
Over a decade ago, a young Ronaldo shed tears as Portugal lost to Greece in Euro 2004, a Cinderella story of its own back in the day. In 2016, Ronaldo found redemption, without actually playing for a large stretch of the final against France - the captain left the match early due to a knee injury.
But his influence would not be diminished, as Ronaldo took to the sidelines, barking out instructions alongside Fernando Santos, watching on as his team fought against the host nation, and celebrating wildly as Eder, of all people, scored the winning goal.
1. Leicester City captures Premier League title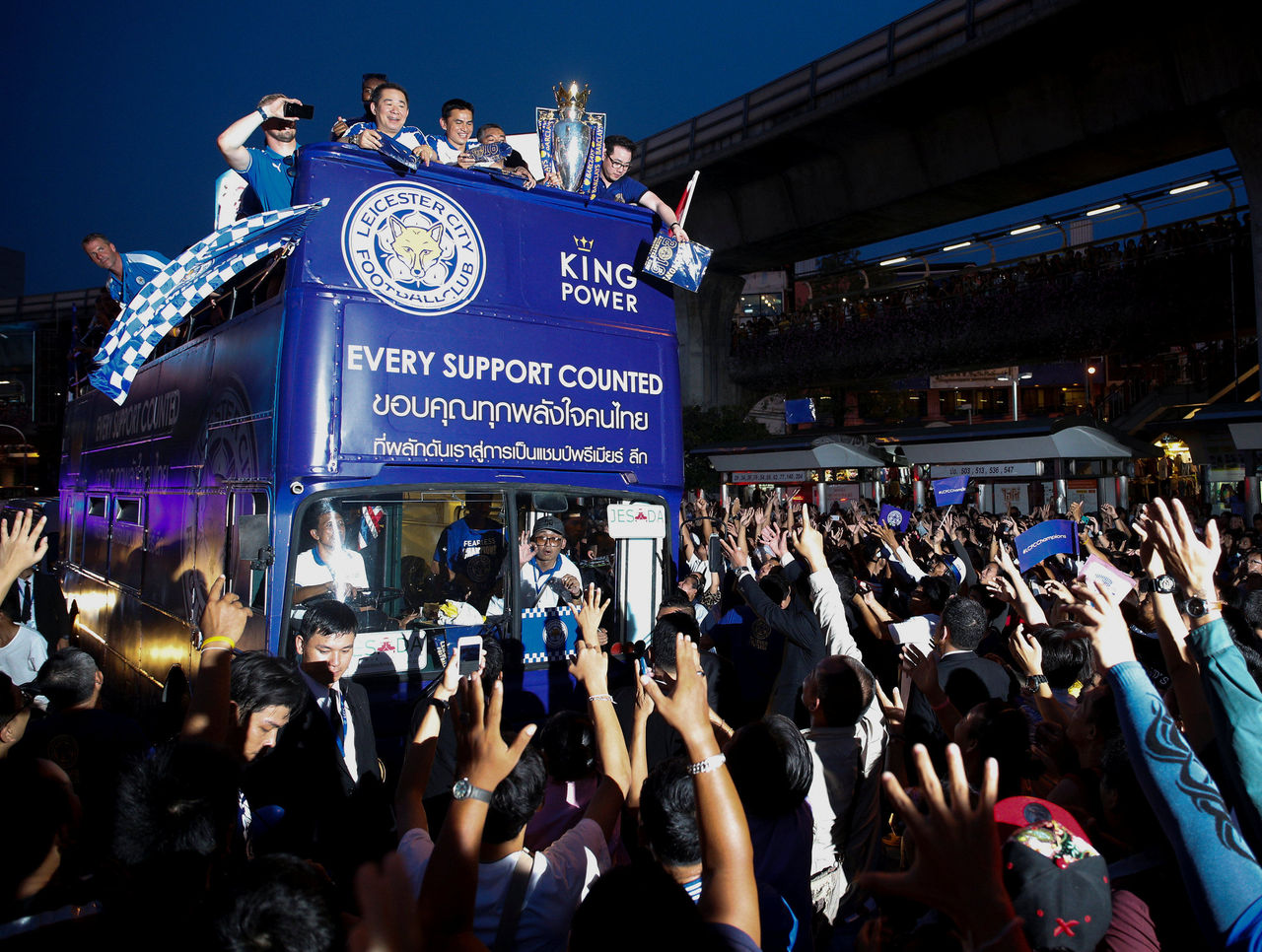 Facing impossible odds in a league dominated by big-name stars playing at massive clubs for exorbitant fees, Claudio Ranieri's Leicester City pulled off a Premier League miracle, capturing the title in a season that refused to be predictable at any cost.
Jamie Vardy, who was playing for Fleetwood Town four years ago, scored 24 goals to lead the Foxes to the unlikeliest of glories.
Names like Wes Morgan, Danny Drinkwater, Kasper Schmeichel, N'Golo Kante, Robert Huth, and Christian Fuchs were etched in the history books as the greatest ragtag group of underdogs the sport has ever seen.
Comments
✕
The slipper fits: Ranking 2016's best Cinderella stories
  Got something to say? Leave a comment below!