Ranking the best free-kick takers in the Premier League
Catherine Ivill / Getty Images Sport / Getty
A successful free-kick is, at once, a beautifully-hit strike and a shocking goal to concede - both facets equally on display when Marcos Alonso struck from a set-piece to secure a 1-0 win for Chelsea in a tough test against Southampton. Alonso's strike proved the difference on Saturday, but where does he stand among the Premier League's finest set-piece specialists?
Here's how we rank the best free-kick takers in the English top flight:
10. Wayne Rooney
Timeless, though he may seem that as of late at Everton, Wayne Rooney's inclusion in this list comes down to the quantity of his strikes: he currently joint-leads the Premier League with seven free-kick goals, but did so over the course of 475 league tilts. His club-record 250th goal for Manchester United came from a 94th-minute free-kick, which also rescued a point from Stoke City.
9. David Luiz
Chelsea defender David Luiz doesn't hit 'em often, but when he does, you can bet they'll make headlines. The Brazilian has a penchant for powerful punches from a set play, in which his knuckle-ball strikes from distance work to stun an otherwise unsuspecting opposition 'keeper. Not everyone can hit the ball like Luiz can, making each of his rare set-piece goals a real treat.
8. Kevin De Bruyne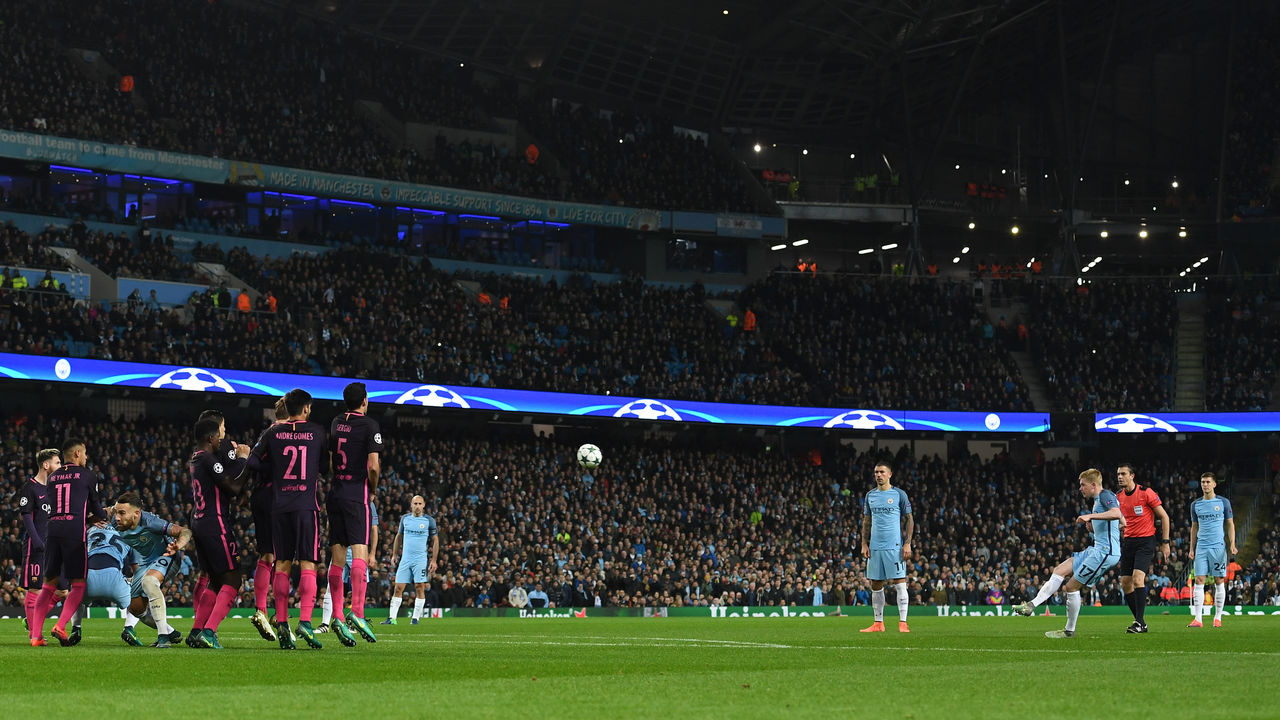 Manchester City star Kevin De Bruyne is still unproven in this category, but he has made the most of his limited opportunities, scoring two free-kicks in 82 league appearances for the team, and notching a fantastic effort against Barcelona in the Champions League last year. He'll have more chances to add to his tally in the coming years, having staked his claim as City's top talent.
7. Marcos Alonso
Following Alonso's game-winning free-kick goal, Blues boss Antonio Conte described his wing-back as a "specialist" - one can hardly argue with that label. The Spain international has three Premier League free-kick goals in just 74 appearances, including a pair this season. Alonso puts just the right amount of inward rotation on his low shots, making him a tricky taker, too.
6. Juan Mata
There was a time when Juan Mata ranked among the most effective free-kick takers in the world in terms of conversion rate, but he has since cooled in his production. He has five in a United shirt in 163 matches, but hasn't scored a free-kick in his last two seasons with the Red Devils. He had a pair in 132 Chelsea matches.
5. Alexis Sanchez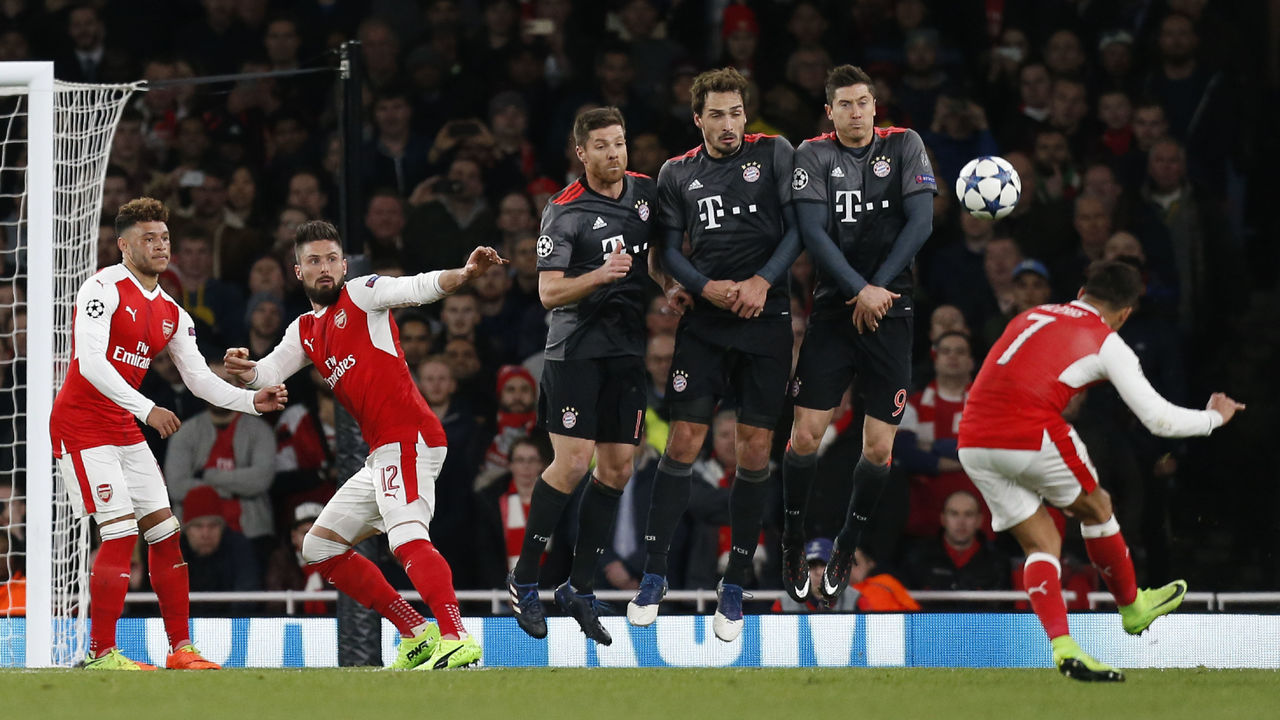 With six free-kick goals in 160 total Arsenal appearances, Chile international Alexis Sanchez ranks among the most brutally effective set-piece strikers in the English top flight. He has a unique way of hitting them, too, striking directly from behind the ball and adding visible down-spin to his shot. But, his best hit came against Everton, when he struck the ball between Ashley Williams' legs.
4. Philippe Coutinho
Liverpool's "little magician" Philippe Coutinho is also a wizard at set-pieces, with six to his name at Liverpool in 197 total matches. He is particularly adept at scoring from mid-to-long-range, hitting his shots with purpose and striking through his body to add outward-swing. It's hard to pull off, but Coutinho's ability to get the ball to follow his instructions perfectly makes him tough to stop.
3. Willian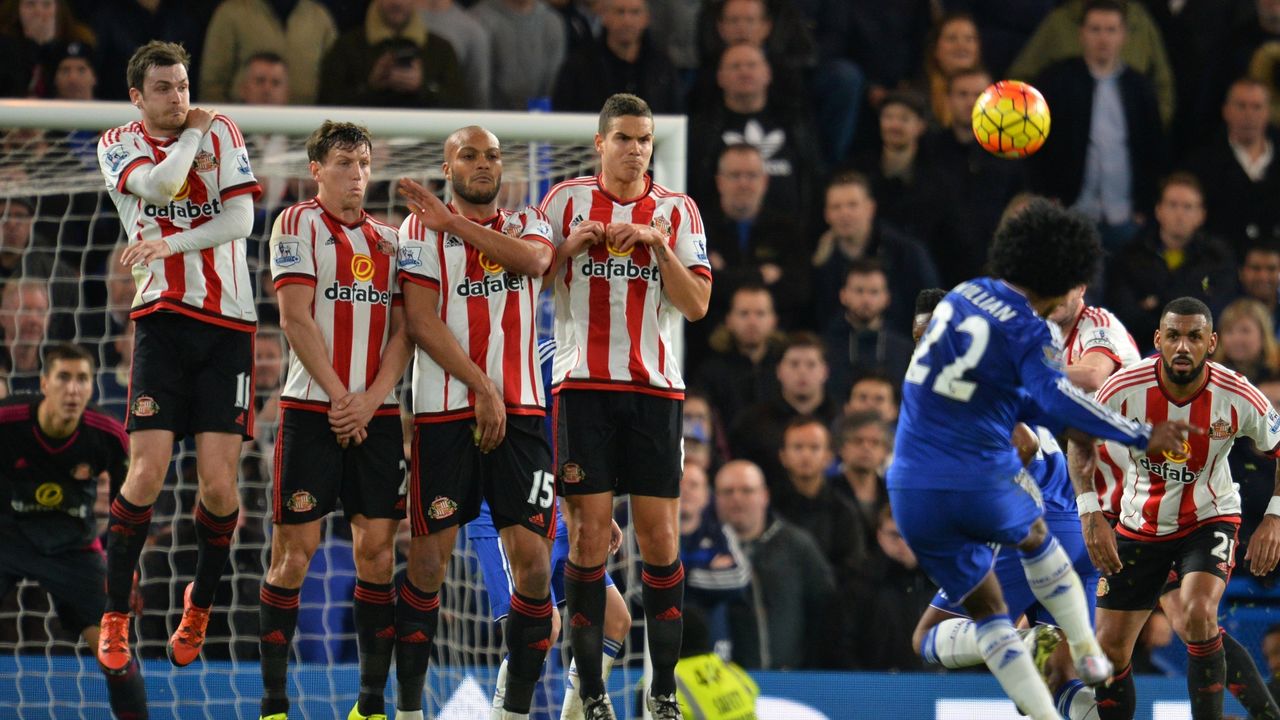 During Chelsea's dark days two years now past, Willian emerged as the one solitary bright spot, largely because of his ability to find the back of the net from free-kicks when his teammates could not in open play. He scored nine free-kicks since the start of the 2015-16 season, to the point where he was asked, on multiple occasions, to teach others how to do it, too.
2. Gylfi Sigurdsson
Iceland's own Gylfi Sigurdsson has been scoring free-kicks for quite some time and has the numbers to prove it - with 15 set-piece strikes in all competitions. At Swansea, Sigurdsson scored everything from long-range screamers to devastating curlers. His last, against Manchester United, left David De Gea utterly rooted to the spot, a feat very few players can boast in world football.
1. Christian Eriksen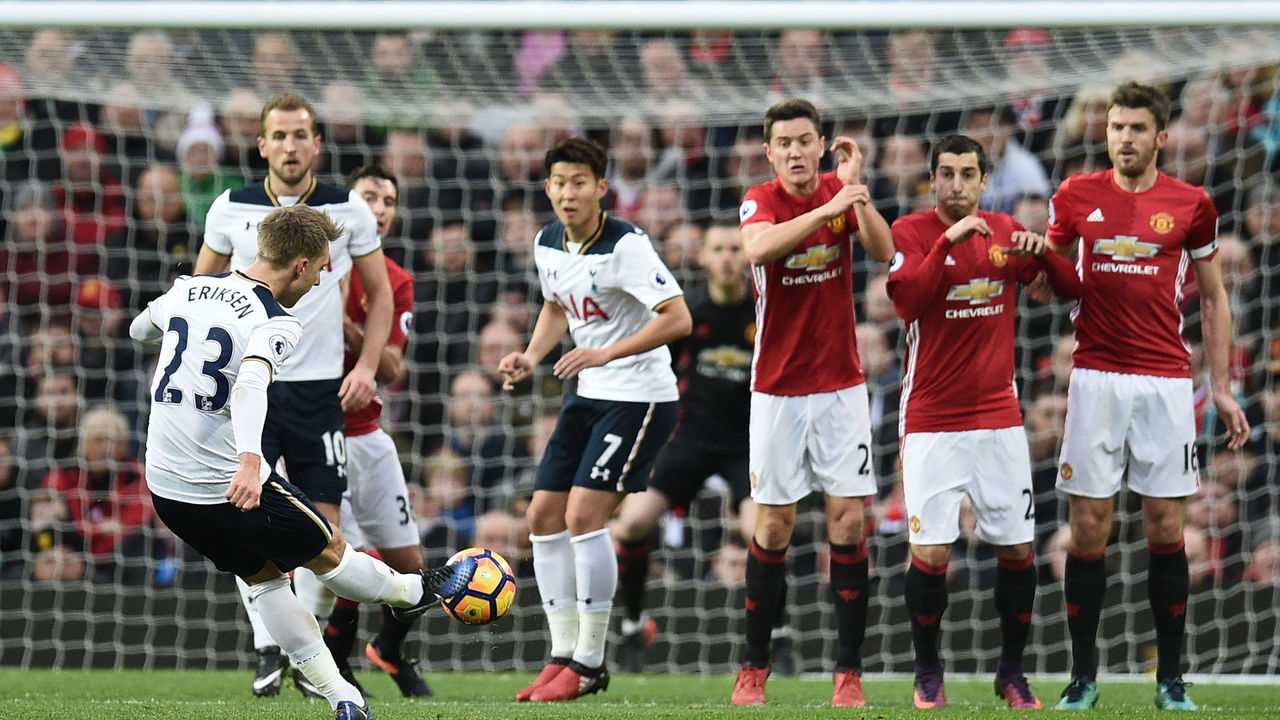 Tottenham star Christian Eriksen is good for a free-kick goal every 22 matches or so, having notched nine from a set-piece in 202 matches in all competitions. The reason for his success? Eriksen can hit a free-kick in many different ways. Whether from short or long range, the Denmark international can find the near post with an outside-in curler, or the far post with a long, looping hit.
(Photos courtesy: Getty)
Comments
✕
Ranking the best free-kick takers in the Premier League
  Got something to say? Leave a comment below!