Manchester City manager Pep Guardiola was full of praise for his new goalkeeper Claudio Bravo following a derby day 2-1 win over Manchester United at Old Trafford.
While fans were making jokes in defense of the Joe Hart - the City favourite now out on loan with Torino - Guardiola doubled down on his decision to bring in the former Barcelona shot-stopper, hailing Bravo on his Premier League debut.
"What Claudio did was one of the best performances I've ever seen," Guardiola said, as quoted by City's official website. "I like goalkeepers to play in front and after that (United) goal, he continued playing in our build-up, playing long balls and coming out to pick it up.
"In football, it's about how you react to mistakes – it shows character. He continued playing. It means a lot.
"We played good in the first half because of Claudio. I like the keepers to attack the ball and after what happened, in the second half he continued to play and that's a good thing about his personality. He was one of the reasons we played well in the first half."
Related: 10 best photos from the Manchester derby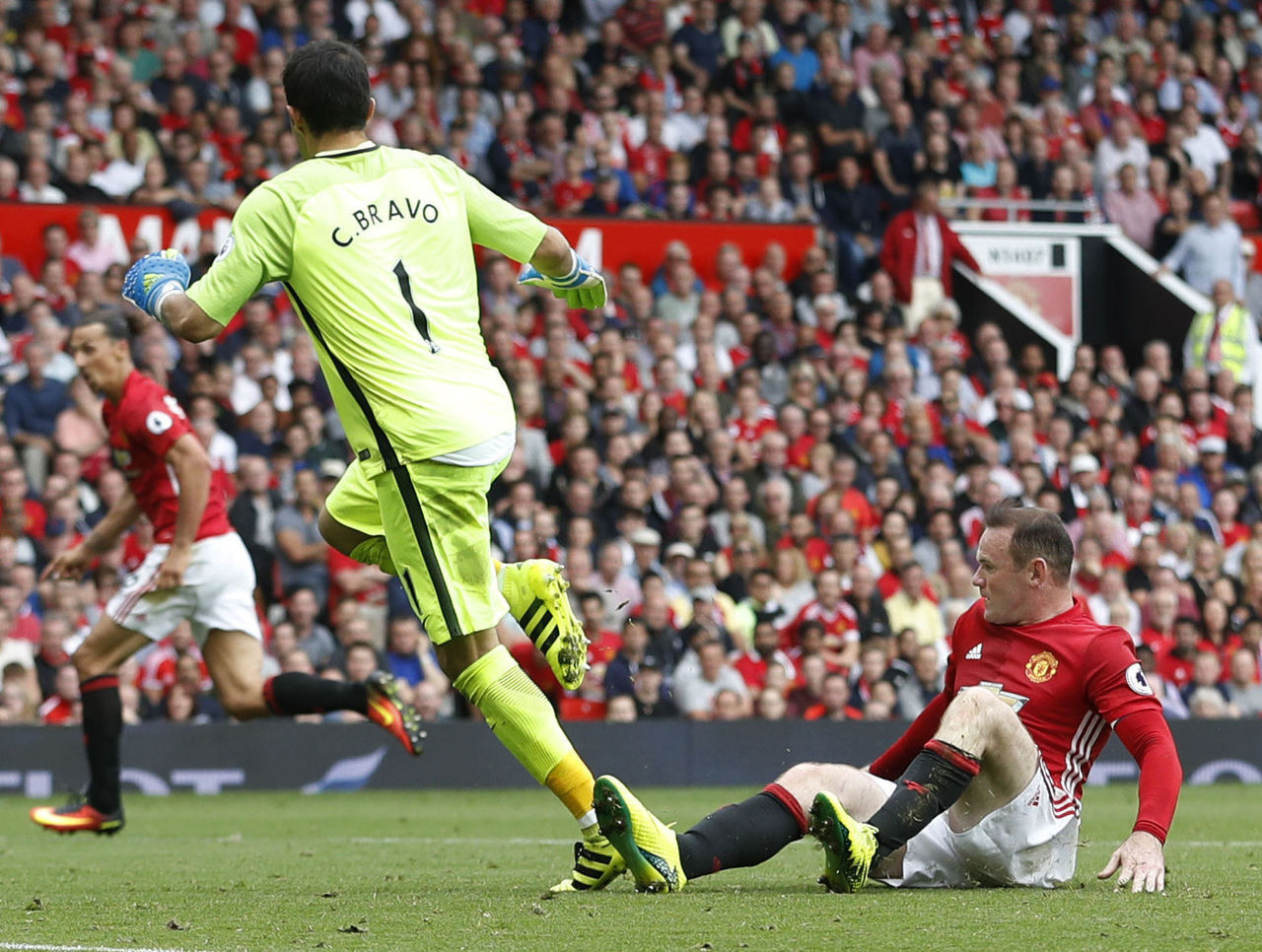 Bravo enjoyed a relatively solid showing, coming out and challenging on a number of crosses and while he did nearly turn the ball over to a streaking Wayne Rooney - who, in turn, brought Bravo down with a slide tackle - Guardiola maintains he is pleased with the Chilean's decision-making.
"Yeah (if you pass the ball from the back) it can be too risky; if you lose the ball they will score but you can control the game," Guardiola said. "Until my last day in England I will try to play with the ball as much as possible.
"I know it's impossible for 90 minutes but I'm sorry, I will not negotiate that."