10 things we'll remember most from the 149th Open
The 149th Open Championship is in the books.
Now, golf fans will have to wait 263 days until the 2022 Masters after being treated to seven majors over the past 11 months.
To put a cap on a sensational run of tournaments, here are the 10 things we'll remember most from Royal St. George's.
Spieth's ups and downs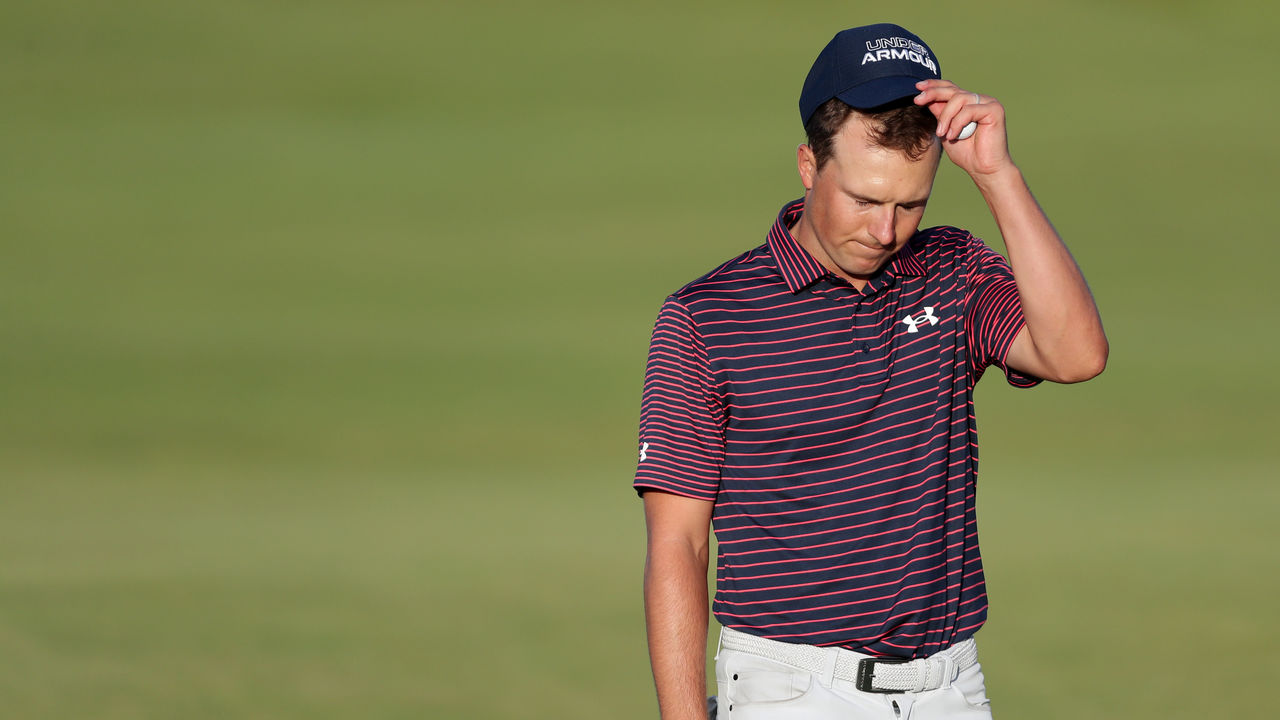 The Jordan Spieth experience was once again a roller coaster on the weekend of a major championship. The three-time major winner grabbed a share of the lead Saturday after pouring in five birdies on his first 10 holes. Unfortunately, a sloppy bogey-bogey finish would cost him a spot in the final group and cause him to trail by three entering Sunday.
The opposite occurred Sunday as Spieth sat 2-over on his round through six holes and looked out of the tournament. He would immediately flip the script with an eagle on No. 7 and shoot 6-under across his final 12 holes to threaten Collin Morikawa before eventually falling two shots short. His 13-under total matched Phil Mickelson for the lowest score by a runner-up in the history of The Open.
With his second top-three finish in a major this season, Spieth is clearly back among golf's elite, but the former World No. 1 doesn't appear to be jumping off the roller coaster anytime soon.
Rory makes 17 birdies ... and shoots even par
Morikawa made 19 birdies over four rounds to finish at 15-under for the championship in a brilliant performance. Rory McIlroy sunk 17 birdies over the four days yet somehow finished a full 15 shots behind the champion. The four-time major winner simply couldn't avoid dropping shots around Royal St. George's, making 15 bogeys and one double-bogey through 72 holes.
McIlroy entered play this week ranked 148th on the PGA TOUR in bogey avoidance and sat sixth in birdie average. Despite dropping to No. 11 in the world rankings, McIlroy still has the ability to make as many birdies as anyone; it's his failure to avoid bogeys that remains the chief reason why the 31-year-old hasn't claimed a major title since 2014.
Bryson's driver sucks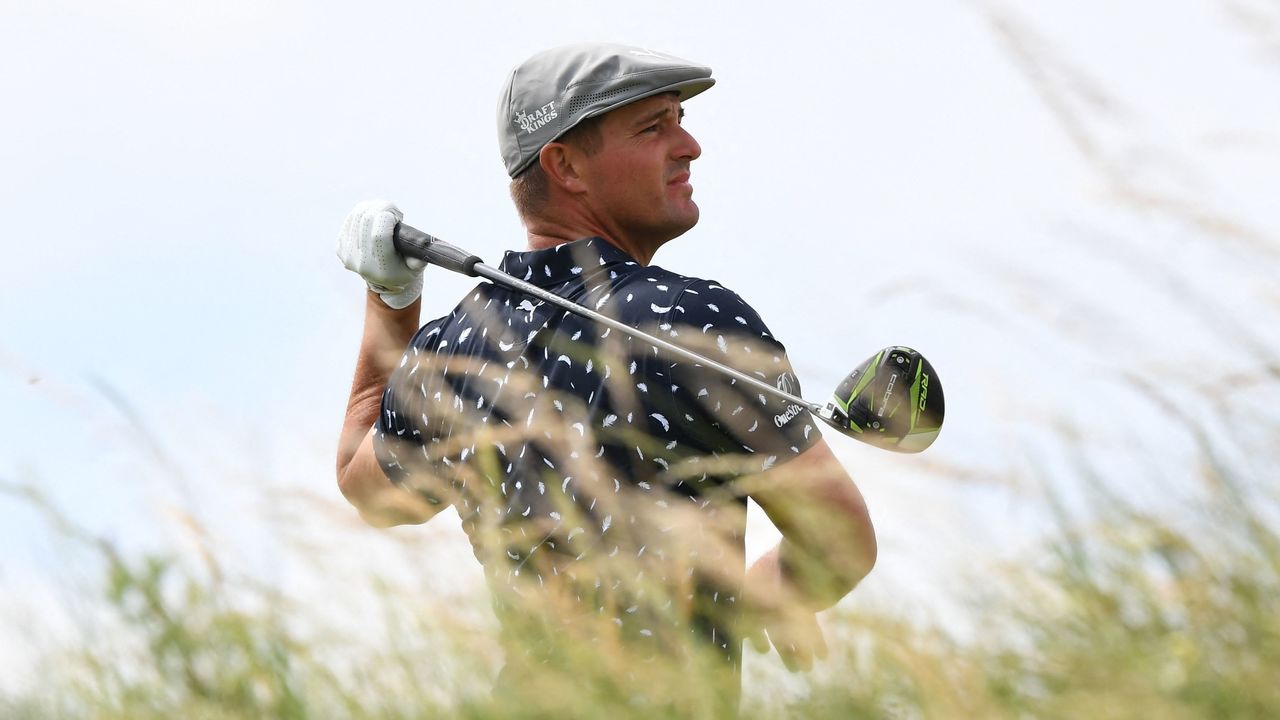 It wouldn't be a golf tournament without Bryson DeChambeau making headlines, and the 2021 Open Championship was no different. Playing in his first major since parting ways with his caddie, DeChambeau hit just four of 14 fairways in the opening round and blasted his equipment in the post-round interview, claiming "the driver sucks."
It prompted an immediate response from his equipment sponsor, Cobra, with its rep firing back, "It's just really, really painful when he says something that stupid."
DeChambeau apologized later that day, but the drama will not soon be forgotten. With a caddie change and a public beef with his equipment manufacturer in recent memory, it will be interesting to see if the 27-year-old can keep the focus strictly on golf when he tees up at the Tokyo Games at the end of the month.
Hatton stays heated
One is never left wondering what Tyrrell Hatton is thinking on the golf course, as the volatile Englishman is among the most demonstrative players in golf. He upped his level of emotion for a major championship with an incredible series of outbursts Friday. First, he flipped the bird to a group of spectators following a missed putt, then he snapped a club a few holes later over a poor approach shot. Hatton went on to miss the cut for the fifth time in his last seven majors.
The tallest ace in major history
Standing a whopping 6-foot-9, it's impossible to miss Jonathan Thomson on the golf course - especially when he's doing things like this at the Open Championship. The Englishman would make the cut in his first career major start before finishing in a tie for 53rd.
Another close call for Louis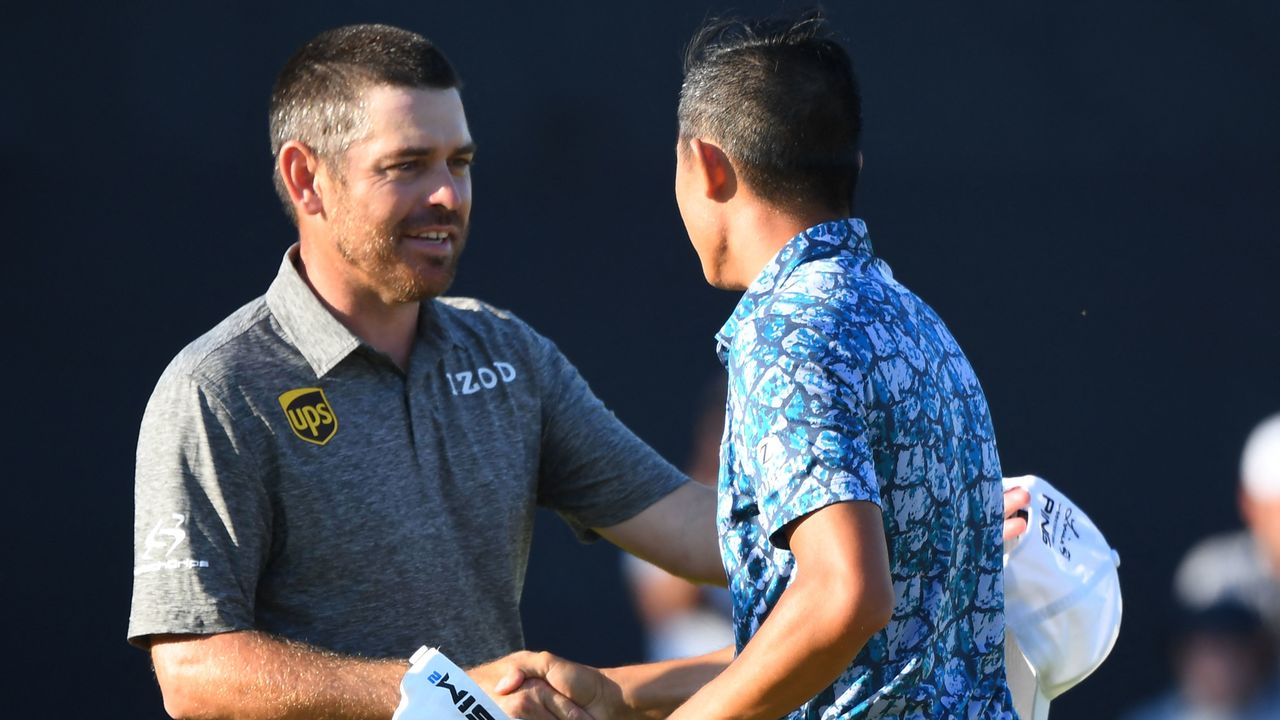 Louis Oosthuizen spent three days atop the leaderboard but couldn't find a way to stay there when it mattered most, as he was forced to settle for another close call in his major championship career.
The tied-for-third result will be a disappointment for the 38-year-old, who was a runner-up at his previous two majors. But even though he couldn't secure his second major title, history will be kind to Oosthuizen's run in 2021.
Zalatoris' strange stroke
Will Zalatoris made a putting stroke in Round 1 that he'd surely like to forget, as would viewers at home who struggle with short putts. But the awkward motion that nearly missed the ball will live on in infamy.
Unfortunately, the talented PGA TOUR rookie was forced to withdraw prior to his second round after suffering an injury when he hacked a shot out of the thick rough at Royal St. George's. Zalatoris was playing well despite the mishap on the green and will have many chances to redeem himself in the future.
Not your grandfather's Open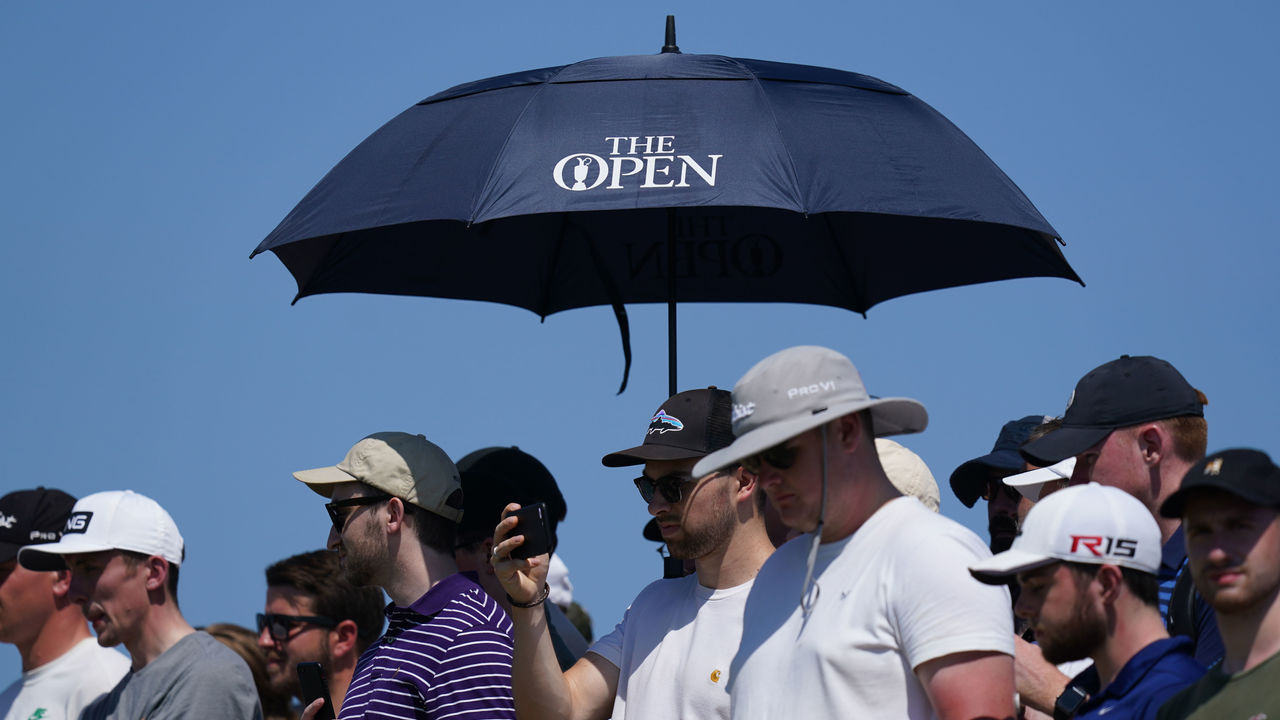 With no rain, barely any wind, and umbrellas being used to shield the sun, the 149th Open Championship was one of the most favorable conditions-wise in recent memory. The tournament even tweeted a reminder for fans to wear sunscreen.
That's not to take away anything from Morikawa's performance, but the entire field wasn't tested with true Open Championship conditions, where the elements play a crucial role in determining the winner.
Let's hope Mother Nature cranks things up next year at St. Andrews.
Rahm's late run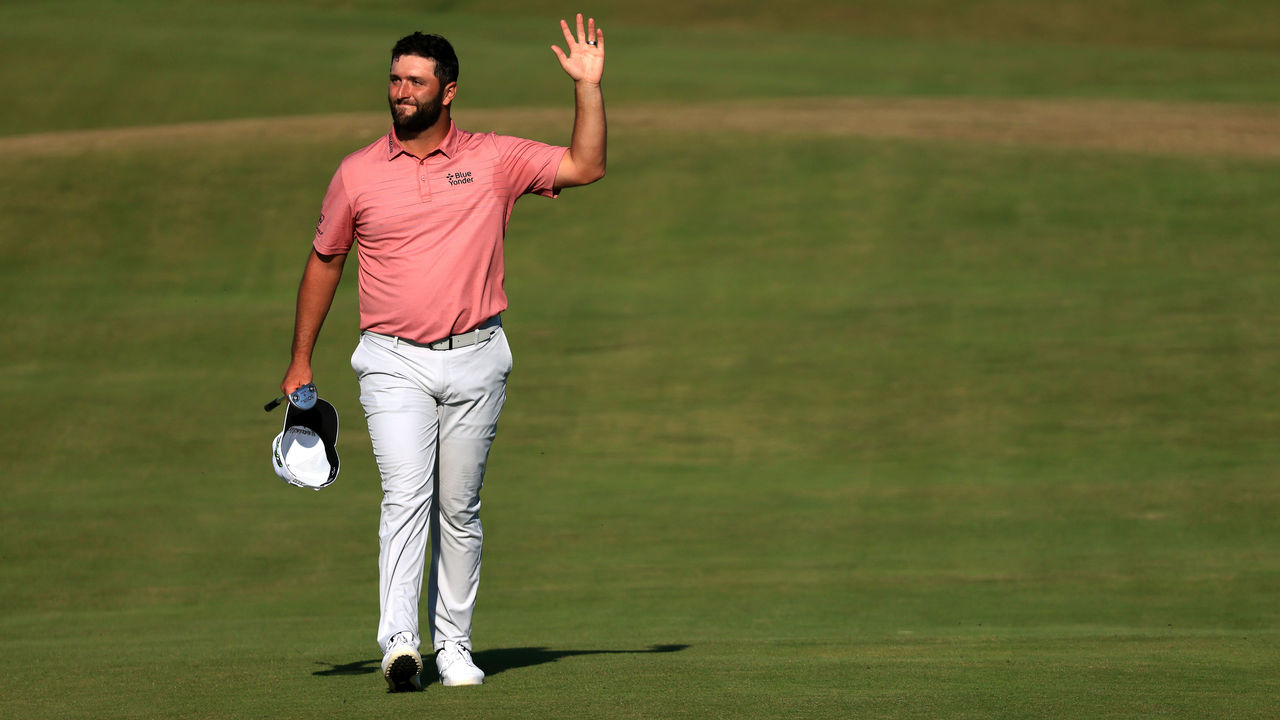 After an opening round of 71, Jon Rahm went on a tear that vaulted him up the leaderboard before he finished tied for third. He made an eagle and four straight birdies in his final round to clinch his fourth consecutive top-10 result in a major championship.
No one can expect someone to win back-to-back majors. However, Rahm's performance at Royal St. George's proved more major wins are on the way, and he's fully capable of contending at all four of the sport's biggest events.
Morikawa makes history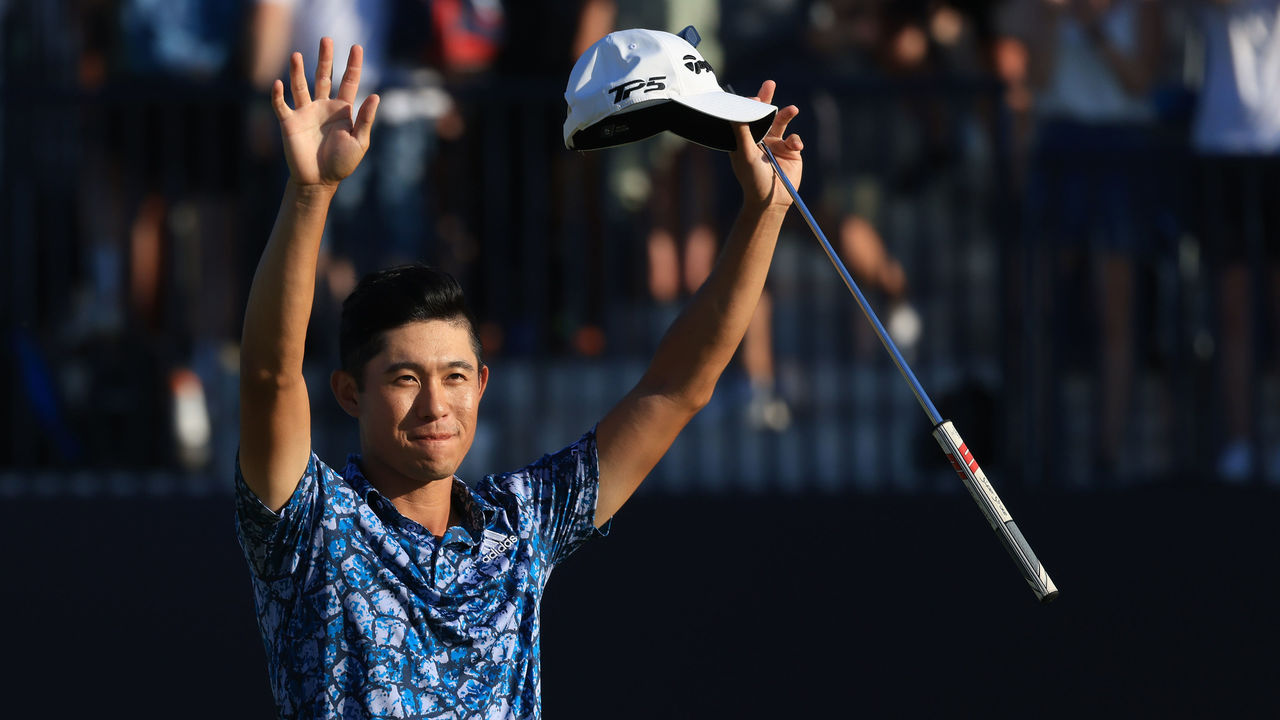 Finally, Morikawa's historic achievement at Royal St. George's will never be forgotten.
The 24-year-old's four-day performance for his second career major was one that has vaulted his career to another level. The list of two-time major winners is much shorter than that of one-time champions, and the list of names who have done it before the age of 25 is even shorter.
He became the first player in men's golf to ever win two majors in his debut and the quickest to earn multiple majors since World War II by winning the Claret Jug in only his eighth start.
Comments
✕
10 things we'll remember most from the 149th Open
  Got something to say? Leave a comment below!