The best player to wear each shirt number in the Premier League
John Peters / Manchester United / Getty
Over the years, some Premier League players have become synonymous with their shirt numbers, resulting in ill-advised tattoos for supporters and a host of Manchester United players buckling under the weight of No. 7. Here, theScore tries to determine the best player to wear each number in league history.
House rules:
A player is in contention once they've worn a number for at least one minute of Premier League football; Phil Foden used to be No. 80 for Manchester City, but only wore that shirt in cup matches, for example.
After a player has been named once, he can't be named again. Thierry Henry is undoubtedly the greatest to ever wear No. 14, but he is arguably the best to don No. 12 - his number for his second Arsenal stint - as well. However, for the purposes of this list, he's only eligible for one slot.
Shirt numbers were introduced for the 1993-94 season. The Premier League's inaugural 1992-93 season followed the 1-11 format, so it's ignored in our rundown.
And with that, here we go.
1: Peter Schmeichel (Manchester United)
A five-time Premier League champion and treble winner with United, Danish hulk Schmeichel was thrice named UEFA Goalkeeper of the Year and was selected to the PFA England League Team of the Century.
2: Gary Neville (Manchester United)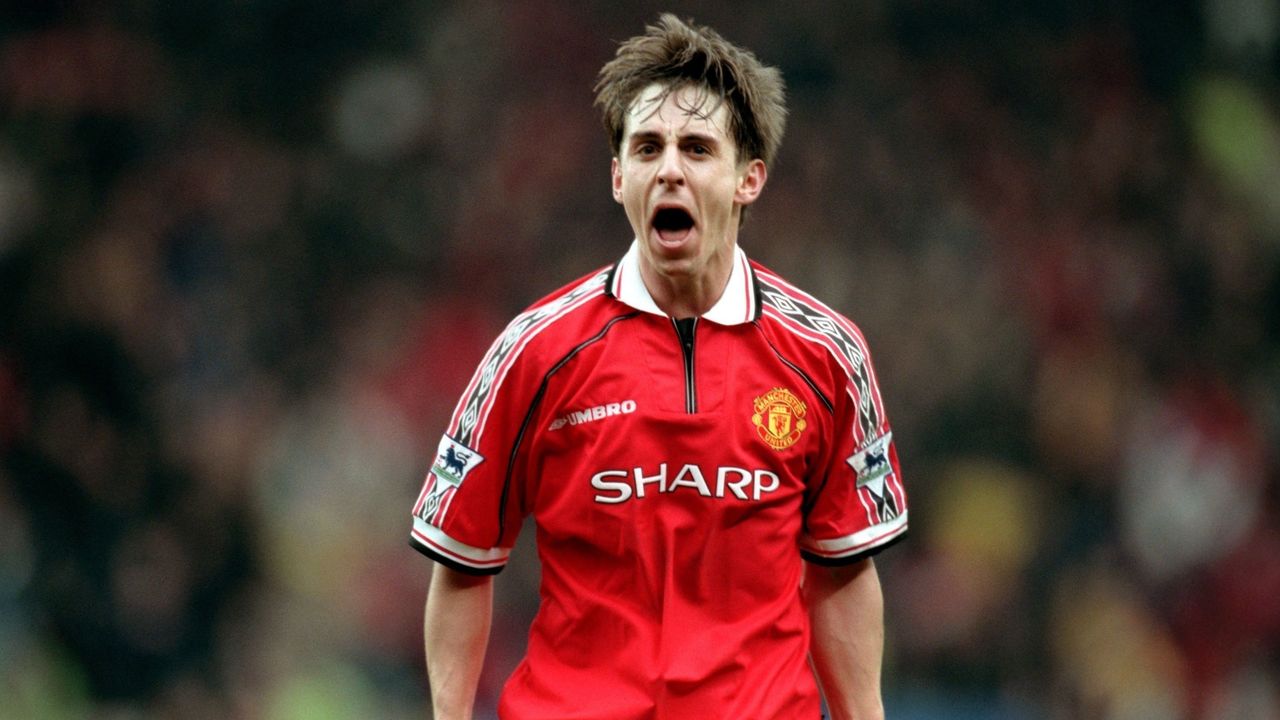 A one-club man, former Red Devils captain Neville won a staggering 20 trophies at United, including the treble in 1999, and is widely considered the most accomplished right-back in league history.
3: Ashley Cole (Chelsea)
An "Invincible" with Arsenal, left-back Cole controversially made the move across town to Chelsea in 2006. He won almost every trophy available with the Blues.
4: Patrick Vieira (Arsenal)
Somehow both vigorous and balletic, angular Frenchman Vieira was a complete midfielder who forged the ideal connection between the backline and attack for Arsene Wenger's dynastic Arsenal sides.
5: Rio Ferdinand (Manchester United)
Among the best of the era, Ferdinand paired six top-tier titles and a Champions League victory with being a technically sound, cultured central defender during an epoch of ponderous English defending.
6: Tony Adams (Arsenal)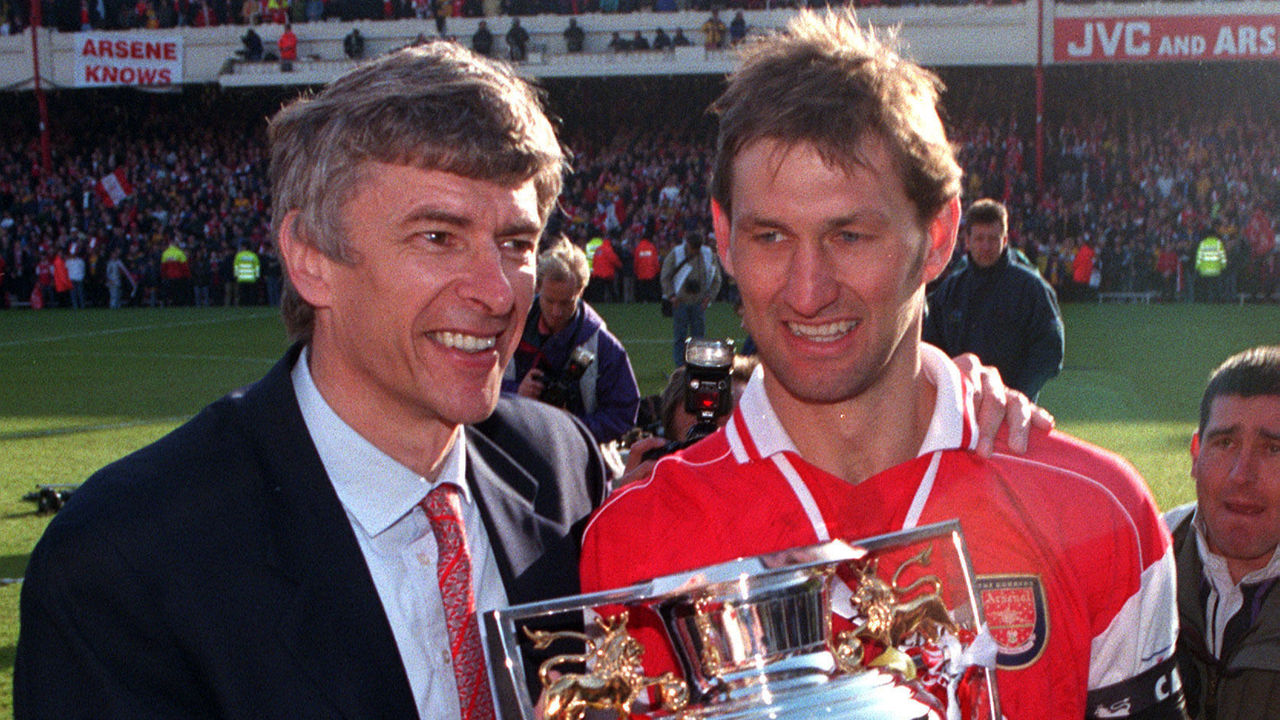 The only player to captain a side to top-flight titles in three separate decades, Adams was a tough tackler who developed into an adept ball-playing centre-back under Arsene Wenger. Deserving of the title "Mr. Arsenal."
7: Cristiano Ronaldo (Manchester United)
Simply put, Ronaldo was arguably the best footballer in the world during the tail end of a six-year spell at United, something no other No. 7 can claim, including former Red Devils David Beckham and Eric Cantona.
8: Frank Lampard (Chelsea)
During a decorated Premier League career, Lampard recorded the fifth-most goals all time (177) - the most from a midfielder by a mammoth margin - and he sits fourth in assists (102).
9: Alan Shearer (Newcastle United)
This number has unsurprisingly been worn by some of the league's best strikers, but it's Shearer, who bagged a record 260 goals while sporting it for Blackburn Rovers and Newcastle, that lays claim to this honor.
10: Sergio Aguero (Manchester City)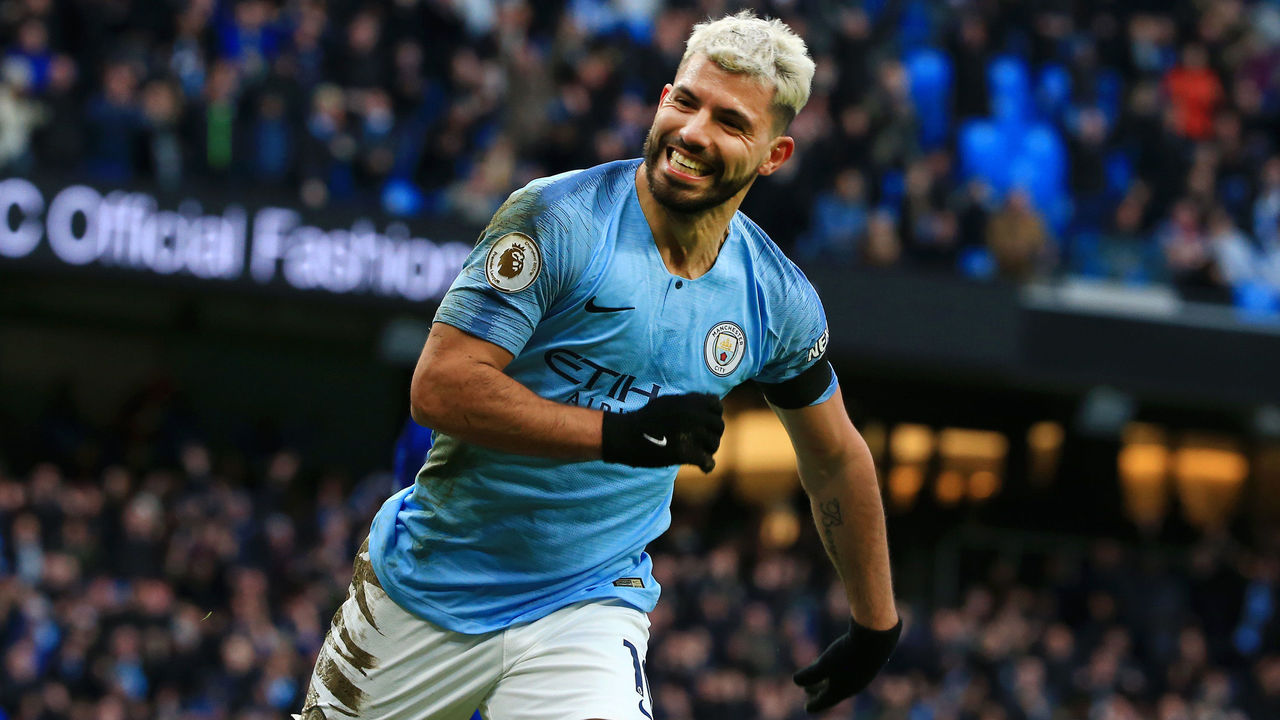 Aguero is fourth on the Premier League's all-time scoring list with 180 tallies. At his rate of 0.69 goals per match, he should be challenging second-placed Wayne Rooney (208 goals) in under two seasons' time.
11: Ryan Giggs (Manchester United)
Owner of the most assists in league history (162) and most seasons with at least one appearance (22), former United winger Giggs also boasts a record 13 Premier League winners' medals.
12: Mark Hughes (Blackburn Rovers)
Hughes capped a celebrated playing career with a two-year stint at Blackburn. He played a hand in the club's return to the Premier League and subsequent victory in the 2002 League Cup final over Tottenham Hotspur.
13: Danny Murphy (Fulham)
During a five-year spell at Craven Cottage, industrious midfielder Murphy led Fulham to the 2010 Europa League final and in his final year with the club, 2011-12, created the most goal-scoring opportunities in the league.
14: Thierry Henry (Arsenal)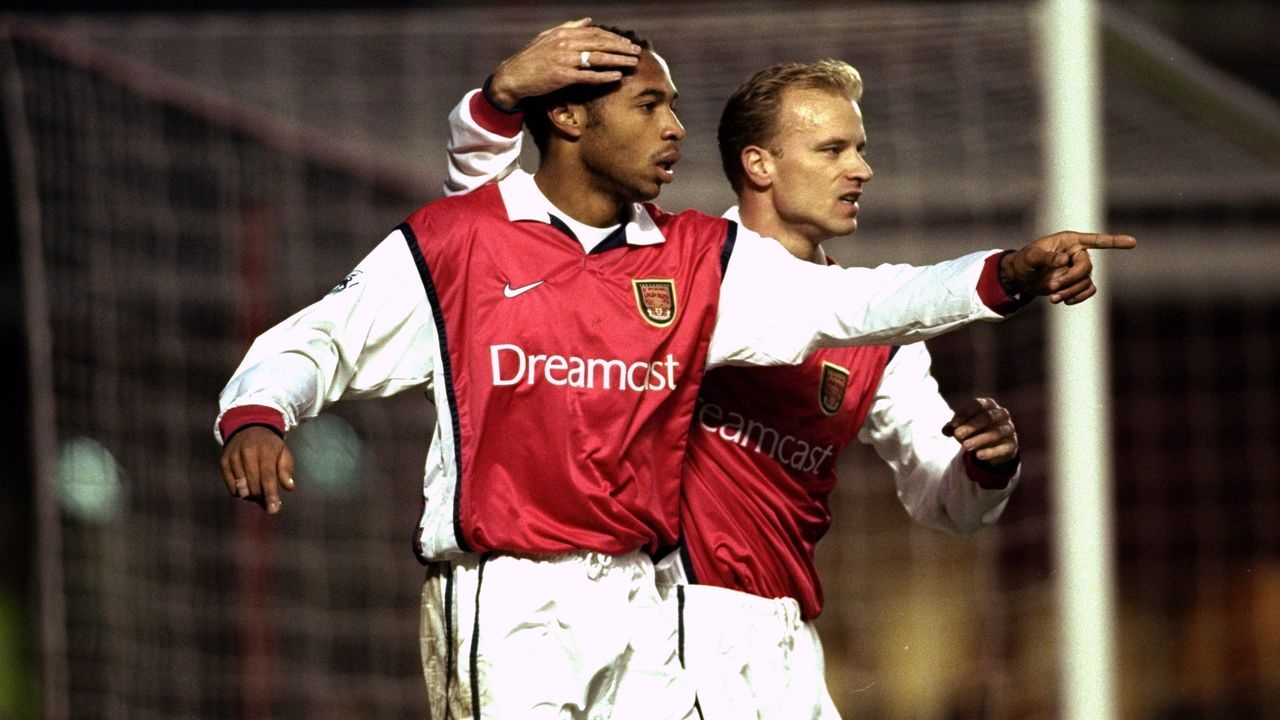 The centerpiece of an elegant era of Arsenal football, Henry was among the world's best during a spell in the early naughts that saw the Frenchman lead the league in both goals and assists.
15: Nemanja Vidic (Manchester United)
Joint-tops with Ronaldo and Henry for Premier League Player of the Year nods with two, Serbian central defender Vidic was the no-nonsense brute to Ferdinand's panache in winning the league five times with United.
16: Roy Keane (Manchester United)
Keane was Alex Ferguson's on-pitch medium and the perfect foil to Wenger's Arsenal. The Irishman's ever-present tenacity and work-rate forged the standard for the era's most successful side.
17: Kevin De Bruyne (Manchester City)
This number was worn by icons like Des Walker at Sheffield Wednesday, Niall Quinn at Sunderland, and Tim Cahill at Everton. However, it's impossible to overlook De Bruyne, one of the finest passers in Premier League history.
18: Paul Scholes (Manchester United)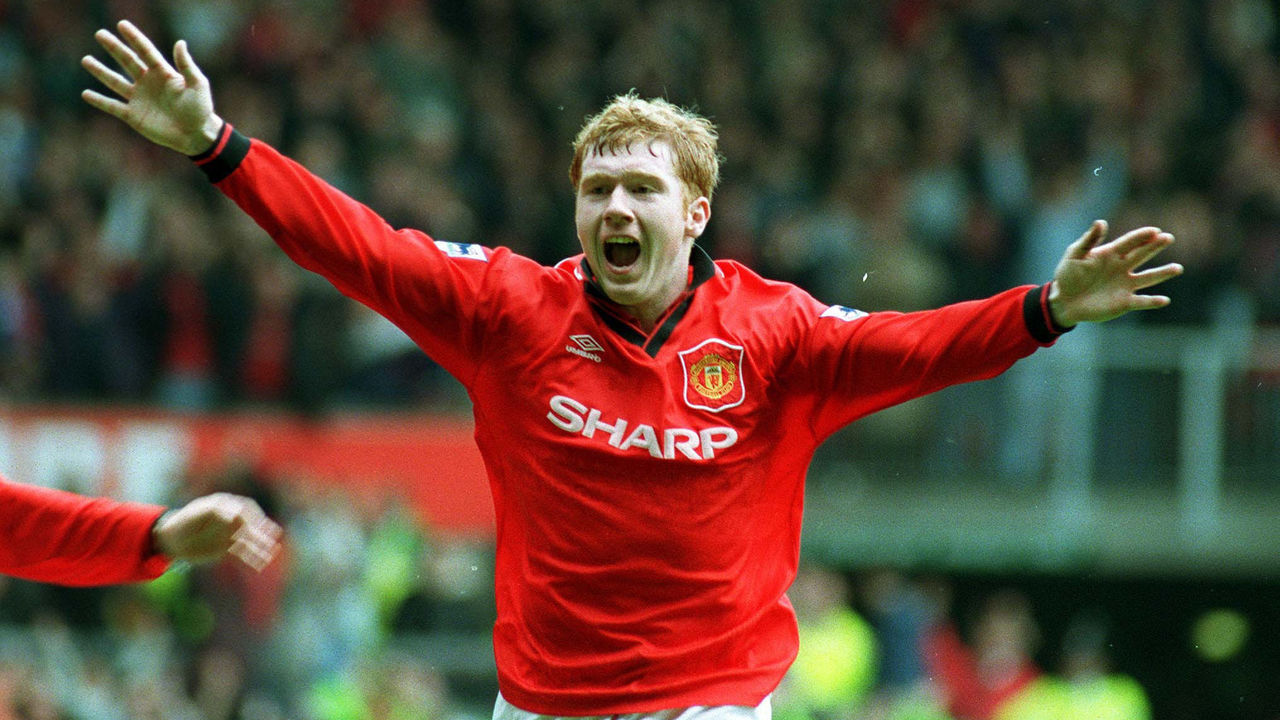 "For me - and I really mean this - he's the best central midfielder I've seen in the last 15, 20 years," Barcelona deity Xavi said about Scholes 2011. A fitting tribute for a one-club man who won the league 11 times with United.
19: Dwight Yorke (Manchester United)
Yorke's 123 Premier League goals were a record for non-Europeans until Aguero surpassed him in 2017, and at United, the Trinidad & Tobago legend was named Player of the Season while capturing the league three times.
20: Robbie Keane (Aston Villa)
Keane appeared in just six league matches for Villa, but the Irish idol is undoubtedly the best to wear the number throughout a superb career as one of football's most versatile forwards. Decent goal-scoring celebration, too.
21: David Silva (Manchester City)
Silva has been key in transforming the fortunes of Manchester City. His bewitching footwork and enchanting creativity should nail him down as one of the best midfielders to grace England's top flight.
22: Jussi Jaaskelainen (Bolton Wanderers)
Jaaskelainen's 436 league appearances are seventh all time among 'keepers, and over a 13-year span at Bolton, the Finnish beanpole was an underrated bastion for a side that repeatedly defied expectations.
23: Sol Campbell (Arsenal)
Imposing center-back Campbell sported the same number at Spurs, but it was after he crossed enemy lines and joined Arsenal that he emerged as one of England's best defenders as a member of the famed "Invincibles."
24: Gareth Barry (Aston Villa)
Barry's 653 Premier League appearances are the most ever, and at Aston Villa, the midfielder was part of a side that won the now-defunct Intertoto Cup in 2001. Then he moved to City, and won competitions that still exist.
25: Gianfranco Zola (Chelsea)
One of the club's best ever, Zola was an inventive forward who defined the pre-Abramovich era at Chelsea. Zola won domestic and continental cups at the club and was named FWA Player of the Year in 1997.
26: John Terry (Chelsea)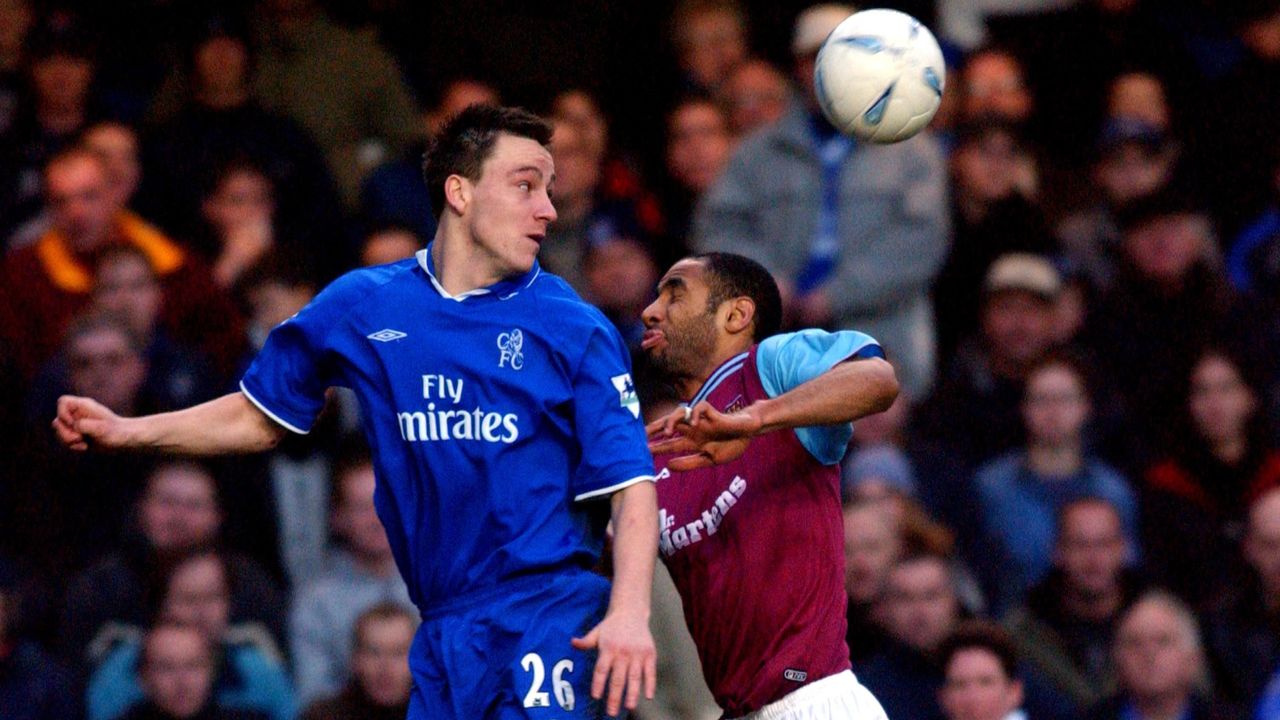 Chelsea's most successful captain, Terry guided the club to five league titles, four FA Cups, three League Cups, and both the Champions League and Europa League while nabbing PFA Player of the Year honors in 2005.
27: Robbie Fowler (Leeds United)
With a nose for instinctive goal-poaching, Fowler became one of the league's all-time scorers. After starring at Liverpool while donning No. 9, the striker spent two seasons at pre-implosion Leeds.
28: Steven Gerrard (Liverpool)
Before Gerrard became a Liverpool icon, he wore No. 28 whilst breaking into the team as Jamie Redknapp's deputy. Gerrard has since admitted he was initially out of his depth. That would soon change, as would his shirt number.
29: Robert Huth (Chelsea)
Huth's career is a story told in two parts: the first was a struggle to establish himself as a youngster at Chelsea, and the second was a pivotal role guiding Leicester City to an unlikely title.
30: David Luiz (Chelsea)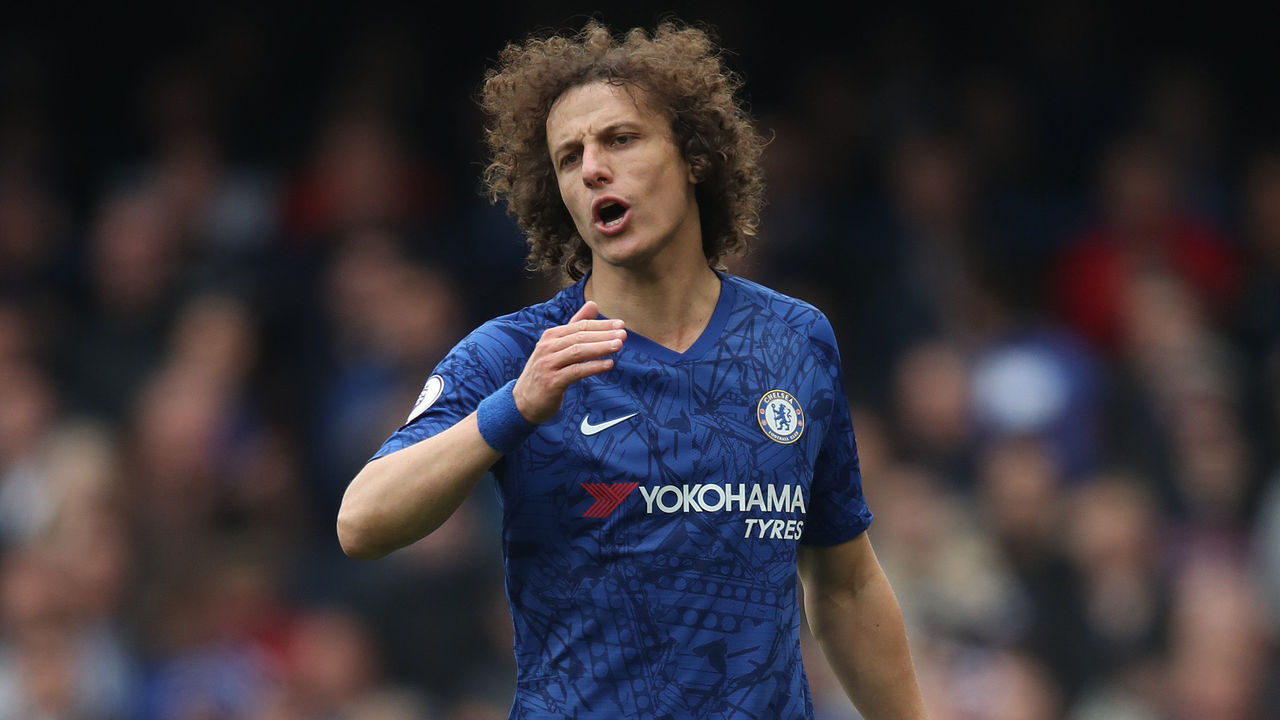 In two spells at Chelsea, the slick-passing and sometimes reckless Luiz carved a niche as one of the league's most technically adept central defenders.
31: Raheem Sterling (Liverpool)
At his current rate, Sterling will be challenging for the feted No. 7 shirt in the future. But, for now, he pulls on the No. 31 jersey ahead of Brian Kilcline, who briefly wore the number for Swindon Town in 1993-94.
32: Carlos Tevez (Manchester City)
Who does Tevez belong to: United or City? We chose the latter for this exercise because of the way he raised expectations on the previously downtrodden blue side of Manchester.
33: Vincent Kompany (Manchester City)
Kompany was an instant hit when he patrolled the midfield during his early days at City. He would eventually adopt the No. 4 jersey and become the greatest central defender in the club's history.
34: Stewart Downing (Middlesbrough)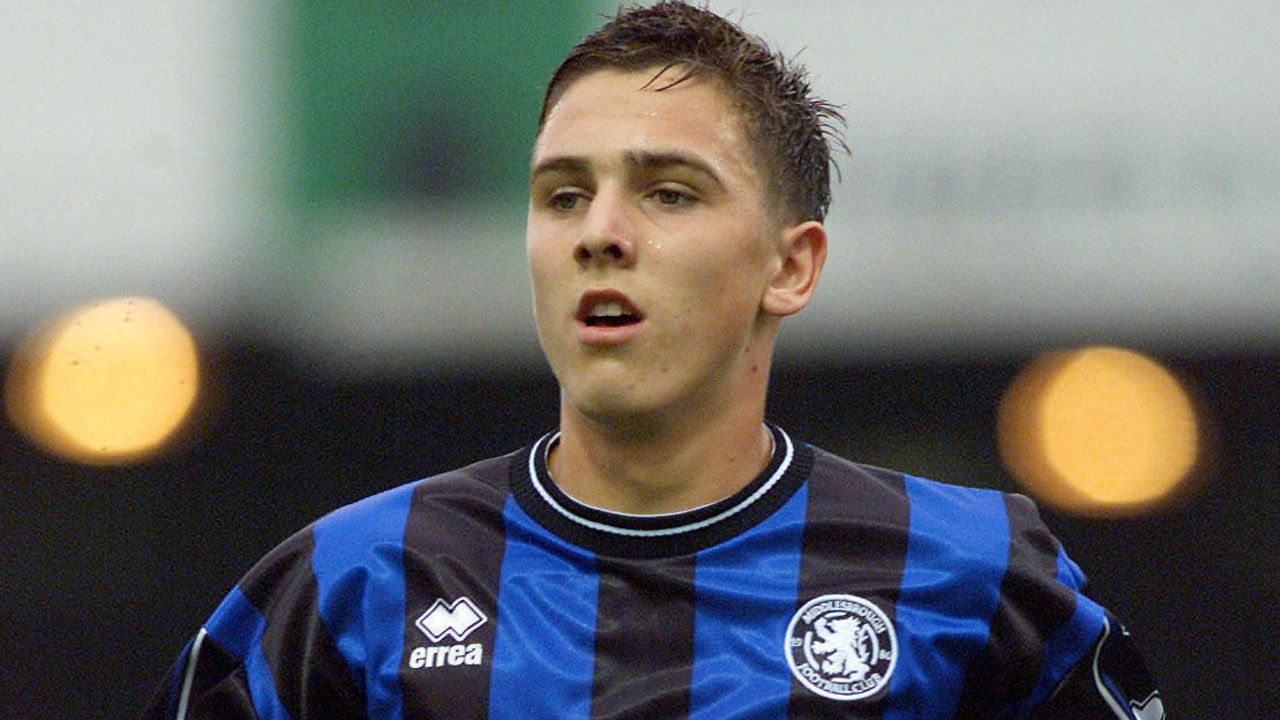 Downing was often mocked for being a rather unexciting left winger, but his popularity in Middlesbrough endured from his 2002 top-flight debut. He's made 408 appearances in the Premier League.
35: Jermain Defoe (West Ham United)
Defoe quickly justified the hype when he broke into West Ham's first team, notching double figures in his first full Premier League season. The marksman, who is now at Rangers, has scored 162 goals in England's top tier.
36: Mark Viduka (Middlesbrough)
Australian center-forward Viduka wore No. 36 for Newcastle and Middlesbrough, and with the latter, the former Leeds luminary helped steer the club toward the 2006 UEFA Cup final.
37: Shay Given (Manchester City)
Irish shot-stopper Given made just 15 appearances wearing the atypical number for City, but it's an enduring top-flight tenure that saw him regarded as one of the league's best that merits inclusion on this list.
38: James Milner (Leeds United)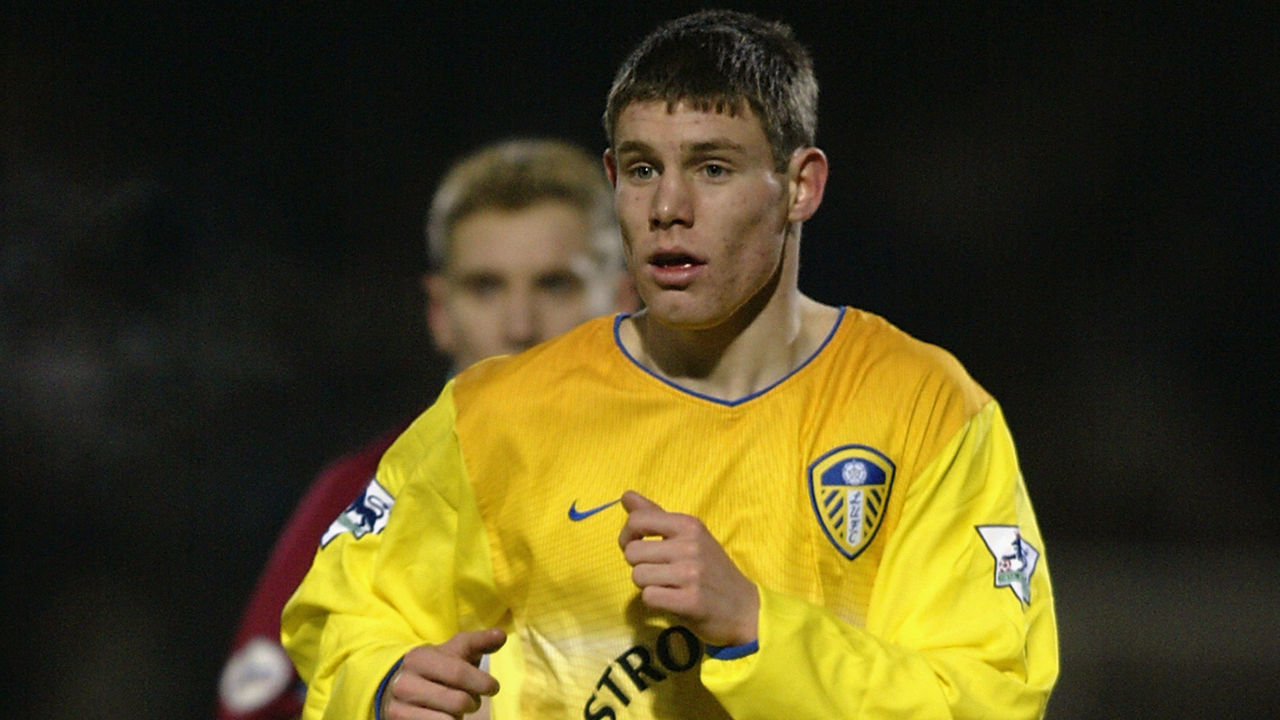 A boyhood Leeds fan who debuted as a 16-year-old and became the league's youngest-ever scorer, Milner made 48 league appearances with the club in launching a lionized career.
39: Nicolas Anelka (Chelsea)
French football's "enfant terrible," Anelka was an incredibly skilled all-around forward who never seemingly fit in. At Chelsea, he won the Golden Boot in 2009 while briefly eschewing an unflappable prima donna portrayal.
40: Chris Sutton (Birmingham City)
Sutton was past his peak at Birmingham, but he was already well-regarded from his relentless scoring for Norwich City and his devastating "SAS" partnership with Shearer at Blackburn.
41: Matt Ritchie (Portsmouth)
Years before Ritchie moved to Newcastle, the Gosport-born winger navigated the Portsmouth Harbor to make his debut with Pompey.
42: Yaya Toure (Manchester City)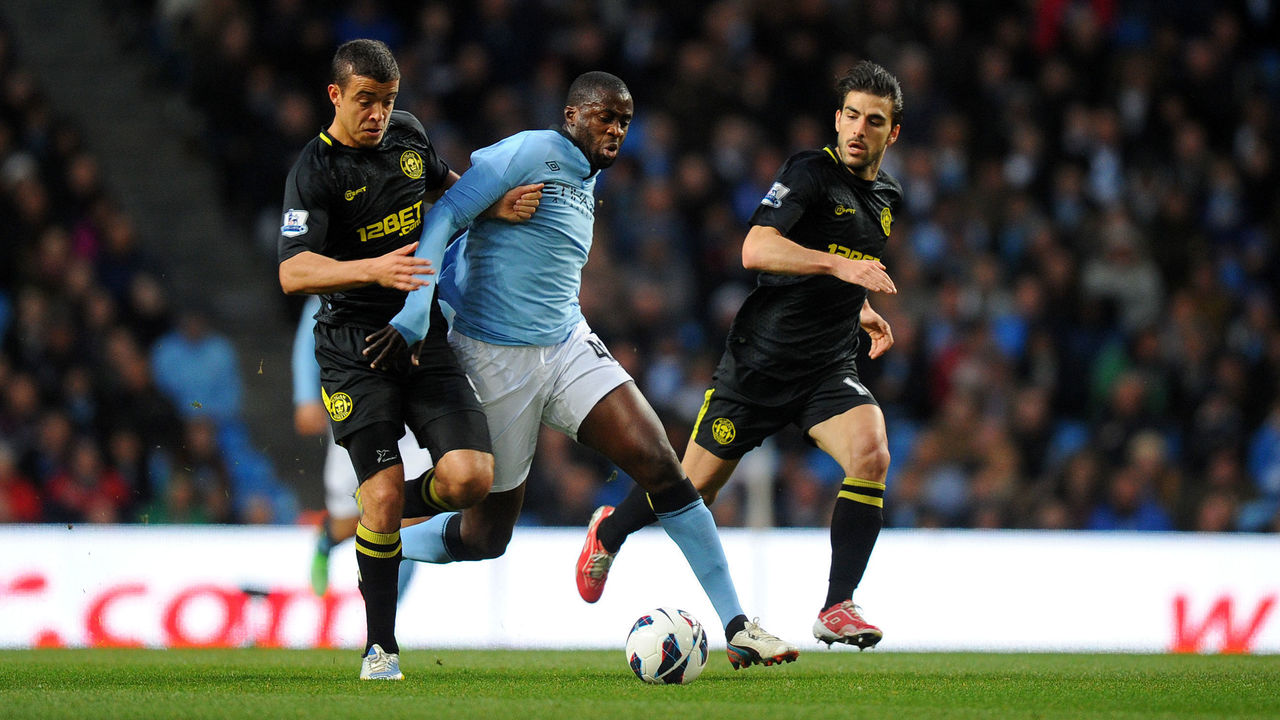 Don't remember him for his late, languid years. When Toure was at his peak, he was unstoppable, barging through midfield and shrugging off opponents as he charged toward the opposition goal.
43: Andy Reid (Blackpool)
Best remembered for his time at Nottingham Forest, Irish midfielder Reid made just five appearances at Bloomfield Road for Blackpool. Slim pickings.
44: Robbie Savage (Derby County)
Blessed with splendid strands and a cunning wit, Savage was attired in No. 44 for Derby County in 2007-08 as the Rams logged a record low of 11 points.
45: Mario Balotelli (Manchester City)
Balotelli was one of the most feared forwards on the planet in 2012, helping fire Manchester City to their first league title in 44 years and inspiring Italy's run to the European Championship final.
46: Junior Stanislas (West Ham United)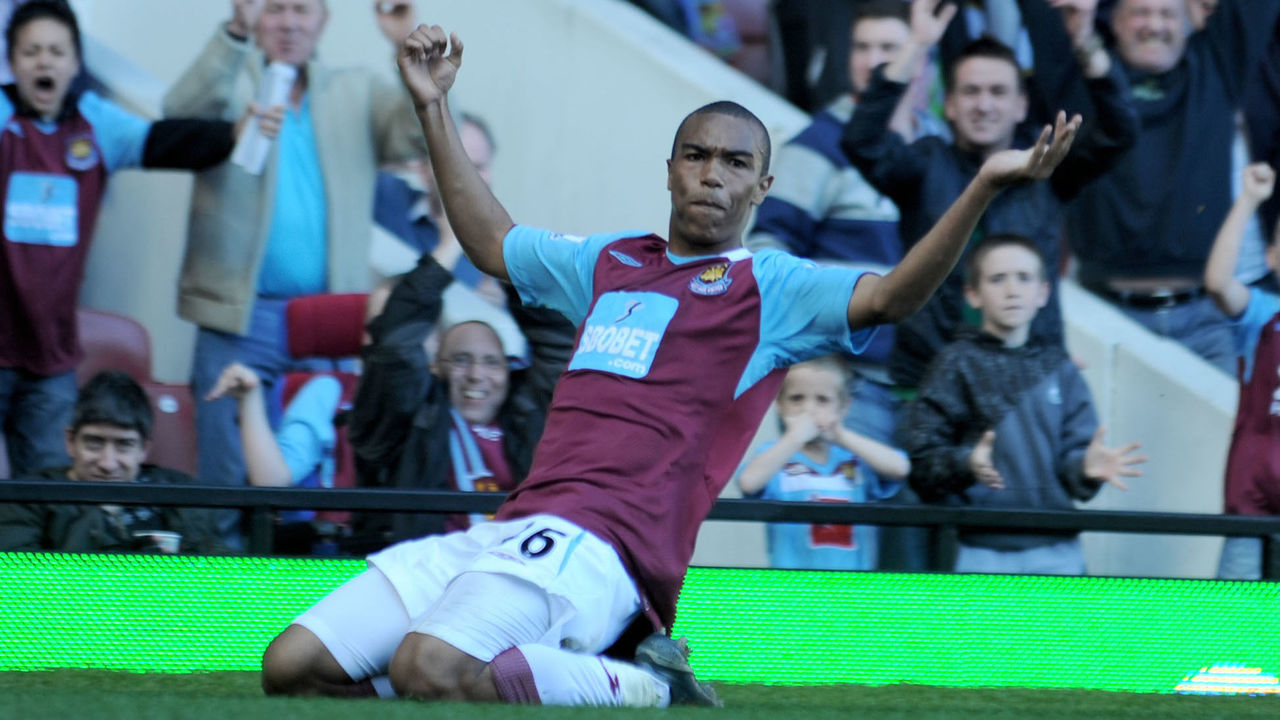 Bournemouth winger Stanislas spurned his neophyte moniker to make his senior debut with West Ham in 2008, where he recorded 41 league appearances over three years.
47: Ciaran Clark (Aston Villa)
Irish defender Clark sported this number for his first season at Villa, where he would go on to feature 144 times before moving north to Newcastle.
48: Curtis Jones (Liverpool)
Liverpool star-to-be Jones is wearing this digit this season. Sincere apologies to honorable mentions Tariq Lamptey and Ryan McGivern.
49: Scott Sinclair (Chelsea)
Preston North End winger Sinclair wore No. 48 for his debut season at Chelsea in 2006-07, where he did virtually nothing before six successive loan spells and a permanent sale to Swansea City.
50: Lazar Markovic (Liverpool)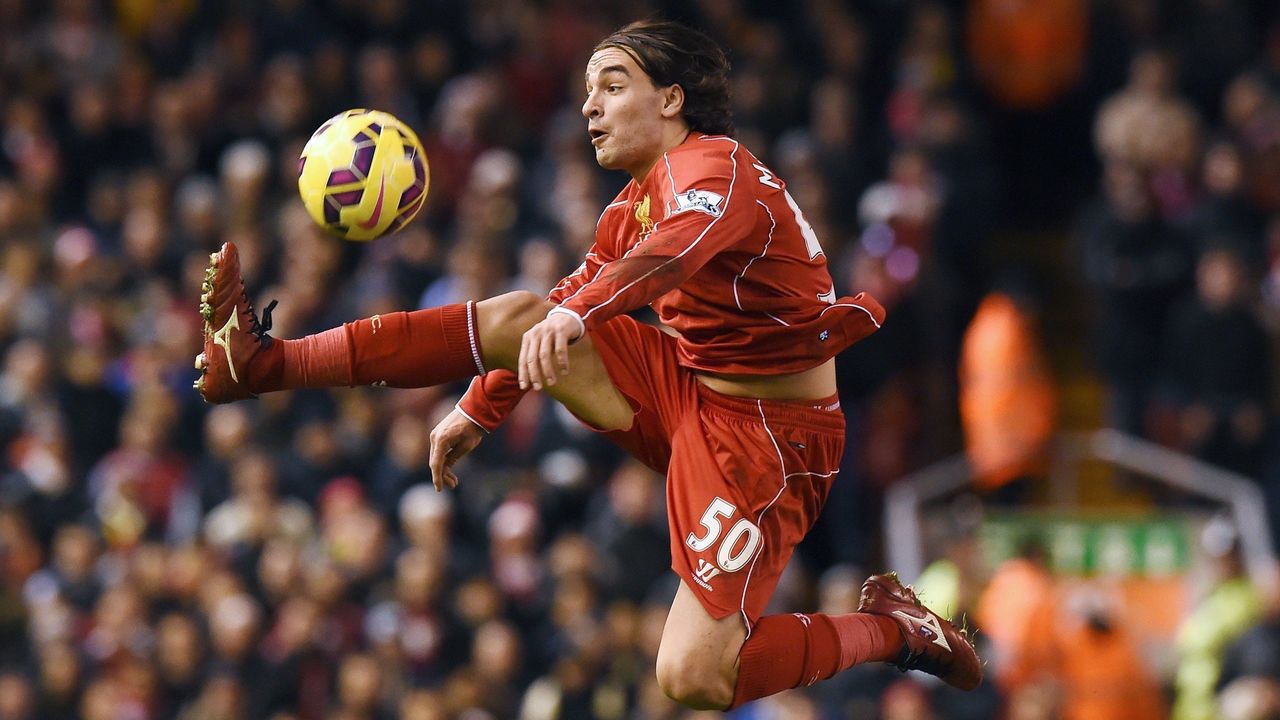 With a mane reminiscent of early-2000s Italian footballers, Markovic scored twice in 19 league outings for Liverpool in 2014-15.
51: Timothy Fosu-Mensah (Manchester United)
The versatile Fosu-Mensah earned his first league start in February 2016 and made his Netherlands debut just 18 months later. He's still only 22, and has plenty of time to realize his potential.
52: Bobby Zamora (Queens Park Rangers)
Zamora usually opted for No. 25, but he had to flip the digits when he found Hogan Ephraim was wearing his preferred shirt at QPR. The strapping forward was a vital part of Roy Hodgson's entertaining Fulham side.
53: Wojciech Szczesny (Arsenal)
When Arsenal fans realized how good Szczesny was, it was too late. The Polish shot-stopper has locked down the starting gig at Juventus following years of ridicule in England.
54: Mason Greenwood (Manchester United)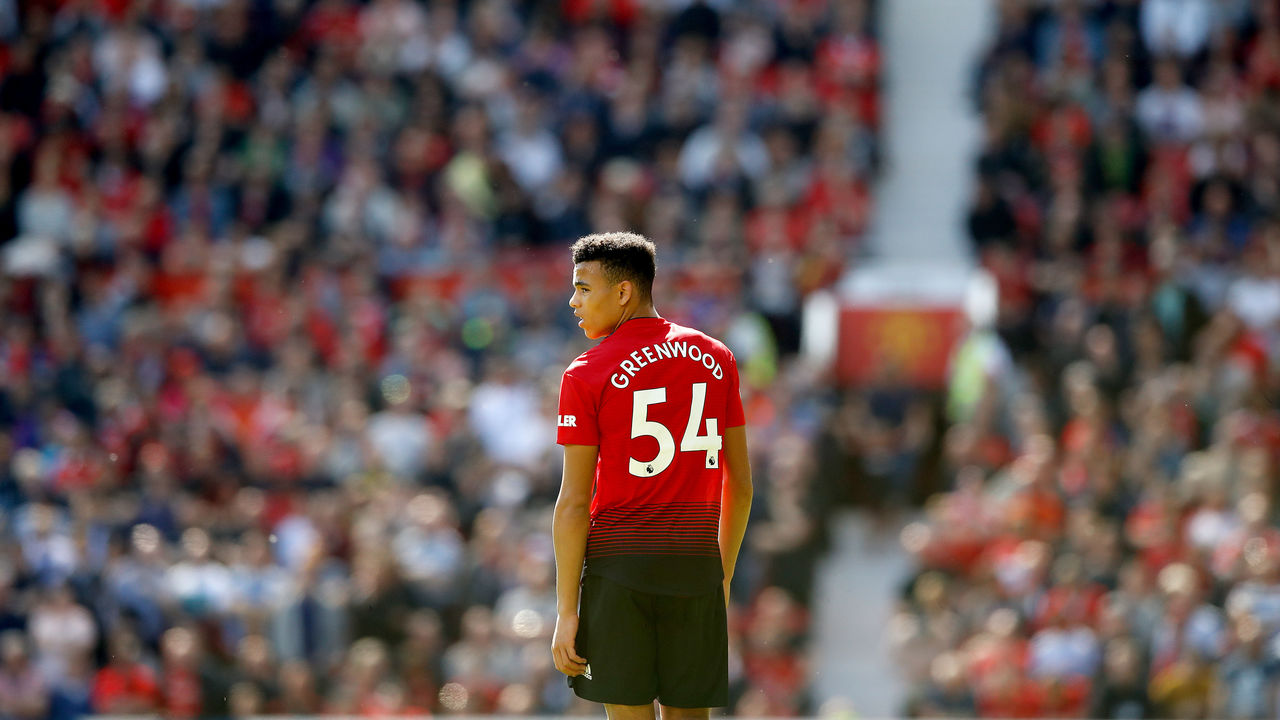 United have a real talent on their hands with Greenwood. He can use both feet, make decisions in an instant, and has a selfishness that all great scorers need. He's set for a huge 2020-21 campaign.
55: Brahim Diaz (Manchester City)
Diaz only played 50 Premier League minutes for City before Real Madrid paid £22 million for his services. The 20-year-old is yet to make a significant impact at the Santiago Bernabeu.
56: Connor Randall (Liverpool)
Now starring with Bulgarian club Arda Kardzhali, right-back Randall made three appearances during the 2015-16 campaign. Really memorable stuff.
57: Nathan Ake (Chelsea)
Dutch defender Ake had a cup of tea in 2012-13 with Chelsea prior to the slew of loans and pivotal role at the heart of Bournemouth's backline that followed.
58: Steven Taylor (Newcastle United)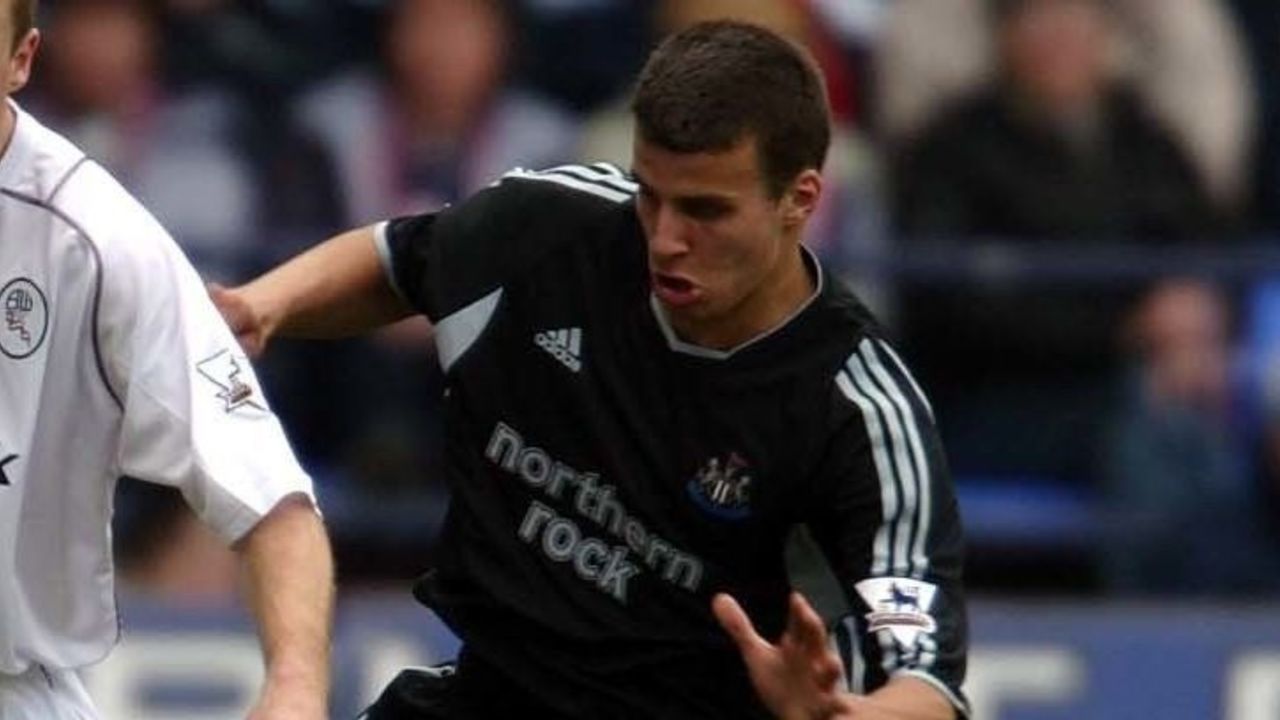 For more than a decade, Taylor was a constant, no-nonsense presence in Newcastle's lineup after breaking through in 2003 wearing No. 58.
59: Bersant Celina (Manchester City)
All it took was one league outing at City for Celina to surpass a slender list of others to adorn this number. The Kosovan international is now starring for Swansea.
61: Michael Obafemi (Southampton)
Obafemi became the second-youngest player to make a Premier League appearance for Southampton when he featured in a draw versus Tottenham in 2018.
62: Oli McBurnie (Swansea City)
After struggling to acclimate to the top flight while with Swansea in the No. 61 shirt, McBurnie found his footing in the Championship before joining Sheffield United.
64: Sergi Canos (Liverpool)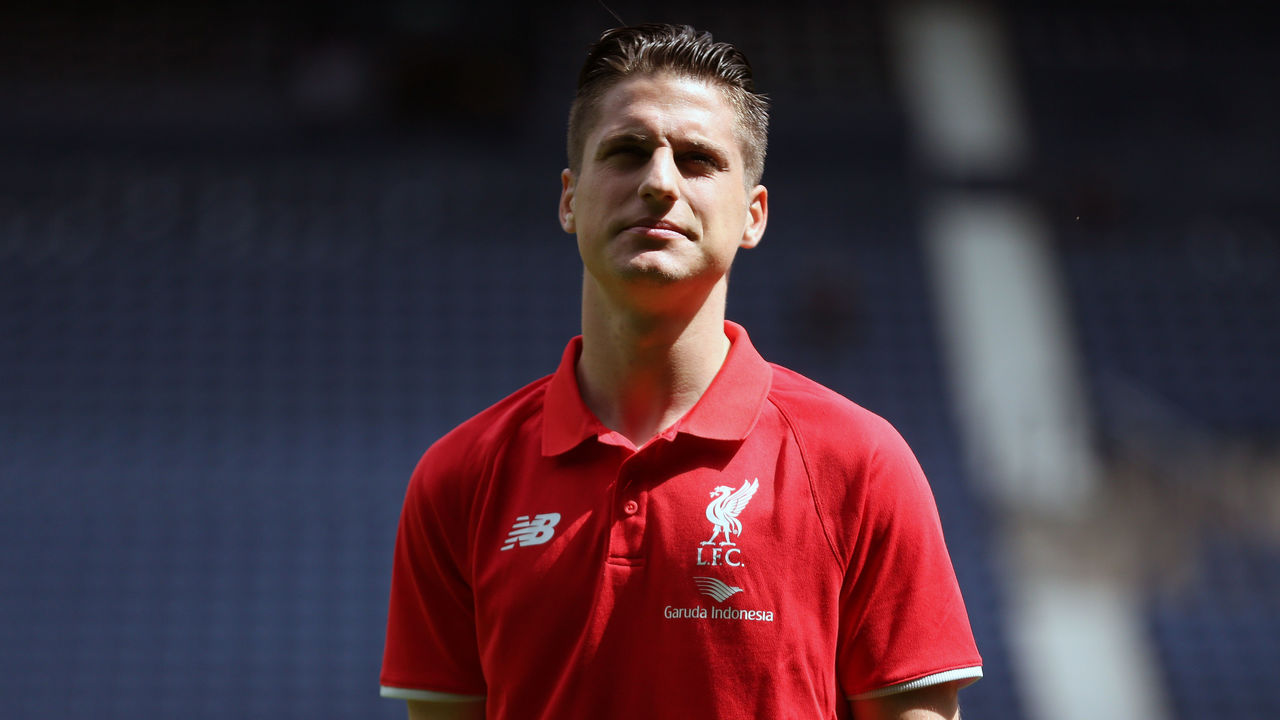 Who can forget Canos' debut with Liverpool? The Spaniard made a nine-minute substitute appearance on the final day of the 2015-16 season, then never played for the club again.
66: Trent Alexander-Arnold (Liverpool)
As Liverpool kit man Lee Radcliffe points out, Alexander-Arnold was given No. 66 as a youngster to temper undue expectations. So much for that, as the Scouser has emerged as one of the game's best full-backs.
67: Harvey Elliott (Liverpool)
Despite the questionable social media content and ludicrous top-knot, Elliott is one for the future, with Liverpool nabbing the winger from Fulham amid reported interest from Real Madrid and Paris Saint-Germain.
68: Pedro Chirivella (Liverpool)
Liverpool were fined £200,000 when Chirivella played in a League Cup match at MK Dons last September despite being ineligible for the tie.
69: Joe Willock (Arsenal)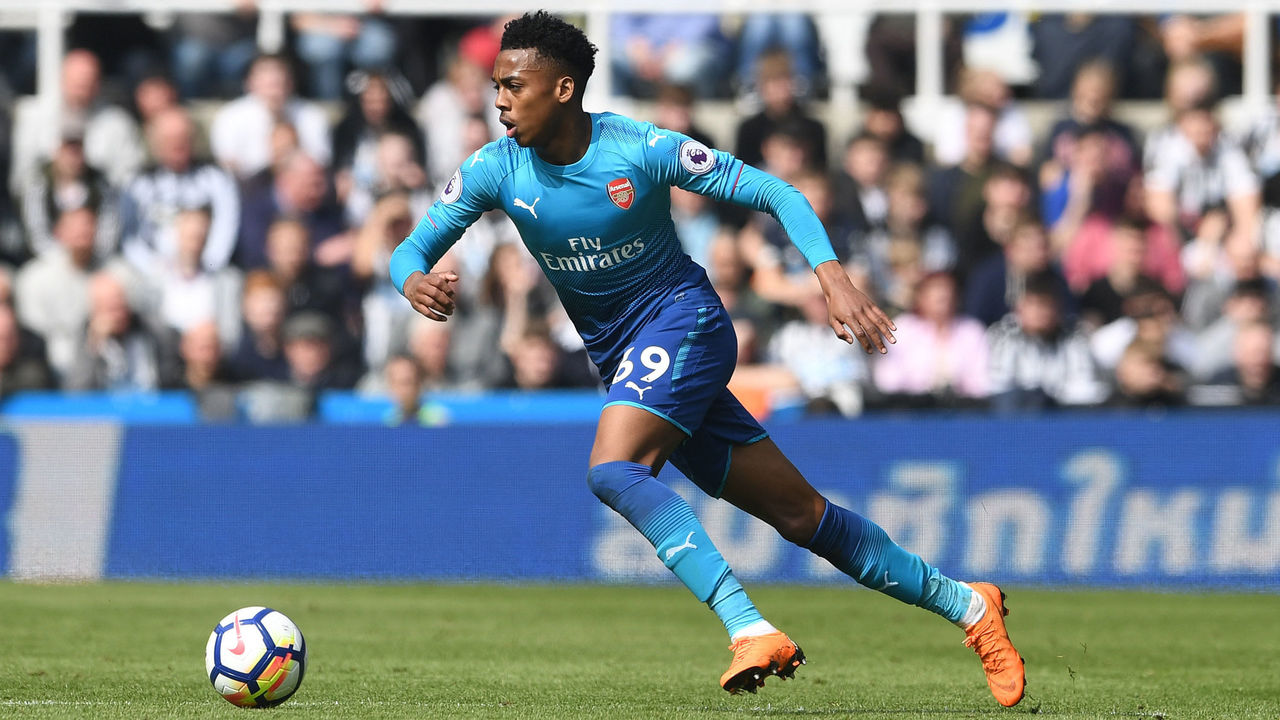 Central midfielder Willock is an arousing prospect befitting of this number. The 20-year-old has shown the potential to fill Aaron Ramsey's boots during a breakthrough term with the Gunners.
70: Callum Hudson-Odoi (Chelsea)
The future's bright for Hudson-Odoi. The speedy Englishman, who has since switched to No. 20, appears set for a three-way battle with Hakim Ziyech and Christian Pulisic for minutes at Chelsea next season.
72: Kelechi Iheanacho (Manchester City)
In the two Premier League seasons before he moved to Leicester, Iheanacho scored 12 goals while starting only 12 matches for Manchester City. His form for the Foxes has been inconsistent.
75: Aleix Garcia (Manchester City)
Garcia is still on City's books at the age of 22 and it doesn't look like he's going to gatecrash Pep Guardiola's party. He's currently on loan at Belgian side Royal Excel Mouscron.
76: Manu Garcia (Manchester City)
Garcia signed permanent terms with Sporting Gijon last summer. The midfielder has started 29 times in Spain's second tier this season, scoring three goals and assisting seven times.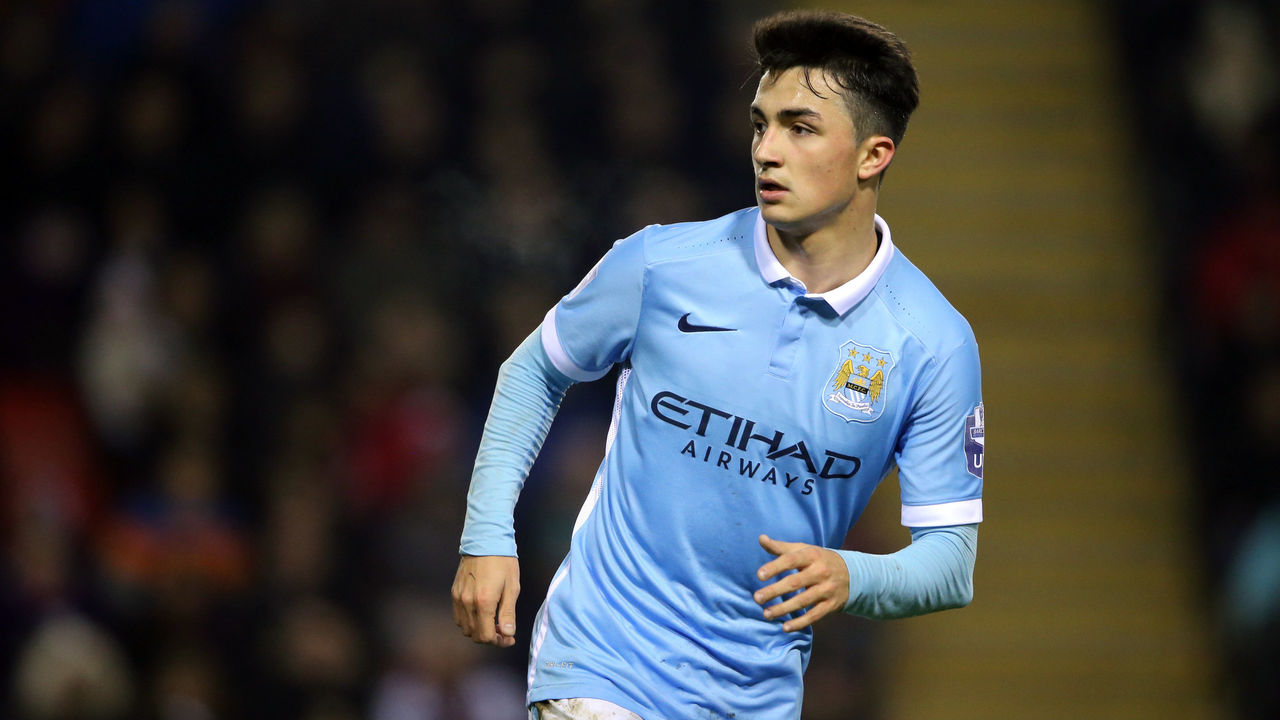 77: Henrikh Mkhitaryan (Arsenal)
Armenian winger Mkhitaryan donned this uncommon number for half a season after being involved in the swap deal for Alexis Sanchez, claiming a trio of assists in his first Arsenal start, a 5-1 drubbing of Everton.
78: Jose Pozo (Manchester City)
Manuel Pellegrini turned to Pozo when Aguero, Edin Dzeko, and Stevan Jovetic were all in the treatment room during the 2014-15 campaign. He scored in the League Cup but failed to score in three league outings.
87: Bukayo Saka (Arsenal)
From out of nowhere, winger-turned-left-back Saka has been one of the league's best teenagers this season while wearing No. 77. In Jan. 2019, the England youth star rocked No. 87 for a seven-minute debut against Fulham.
A special shoutout to Renato Sanches to close things out. The Portuguese midfielder wanted to wear No. 85 when he arrived at Swansea City for his loan spell in 2017, but was forced by the league to don a lower number.
Comments
✕
The best player to wear each shirt number in the Premier League
  Got something to say? Leave a comment below!