And just like that, Fernandinho is Manchester City's most important player once again.
City will face more intimidating opponents than Shakhtar Donetsk in the Champions League this campaign, but Fernandinho's first match of what will be an extended spell in defense was pleasingly discreet. The midfielder, who was the platform for Pep Guardiola's side during back-to-back Premier League title triumphs, selected his passes well and stepped forward to accost attackers when required to in Wednesday's 3-0 Group C win.
The Brazilian displayed the practicality that can betray Nicolas Otamendi at crucial junctures.
Fernandinho playing at center-back isn't Plan A. Guardiola was already down to three senior players in that position after Vincent Kompany returned to hometown club Anderlecht in the close season, but that number was worryingly slashed to one when Aymeric Laporte and John Stones suffered injuries either side of Saturday's 3-2 defeat to Norwich City.
Even before Stones' injury was confirmed after Tuesday's training session, the miscommunication and disarray in the backline during the surprising Carrow Road setback led to premature forecasts of an unsuccessful title defense for Guardiola's gaggle.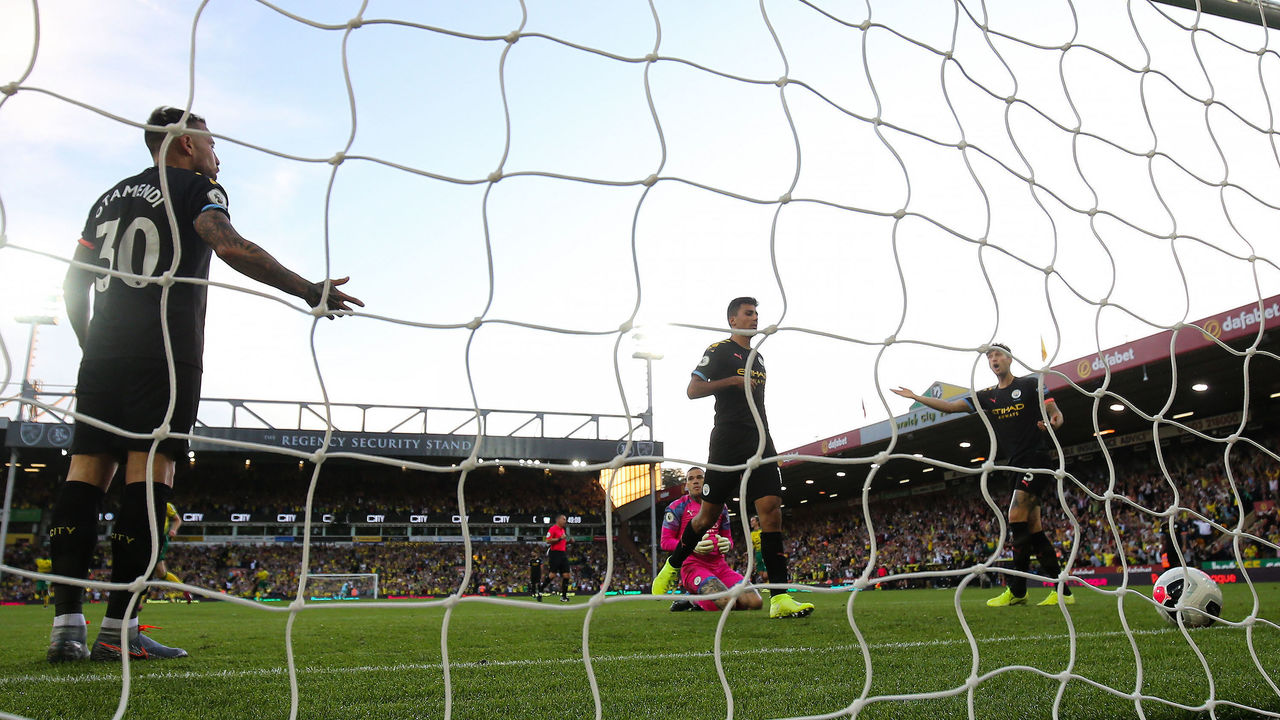 Otamendi was at fault for two of Norwich's goals - running miles out of position to confront (and miss) Marco Stiepermann before Todd Cantwell's goal and getting pickpocketed by Teemu Pukki for the Canaries' third - and was thus a scapegoat for the loss. Then, after Stones picked up his muscular complaint, Otamendi was suddenly the only natural center-half at Guardiola's disposal.
"Football is not how you handle good situations, but how you handle bad ones," Guardiola replied when quizzed on his depleted rearguard prior to the Shakhtar match. "We won seven titles and no one gave us anything, we did it ourselves.
"I am ready for the challenge. I like this situation."
Guardiola has dealt with similar predicaments at City before. He successfully converted midfield anchor Fabian Delph and playmaker Oleksandr Zinchenko into left-backs over the past two seasons, though those solutions were temporary - and still seems so in the case of the latter. Delph demanded high standards from his teammates that he didn't necessarily meet himself, and he was posted to Everton in the summer. Cult hero Zinchenko's creativity is often wasted at full-back and he can be vulnerable against powerful wingers; he will surely return to an advanced midfield role in the future, be it at Manchester City or elsewhere.
But with Fernandinho, things are a little different. While the defensive injury "crisis" has hastened his move deeper into the lineup, the route was already mapped out. When he was unveiled as manager in 2016, Guardiola identified Fernandinho as a player who could cover 10 different positions and, since fellow defensive midfielder Rodri was signed in time for the 2019-20 season, defense was viewed as a way to lengthen the 34-year-old's career and not lose his influence on the pitch.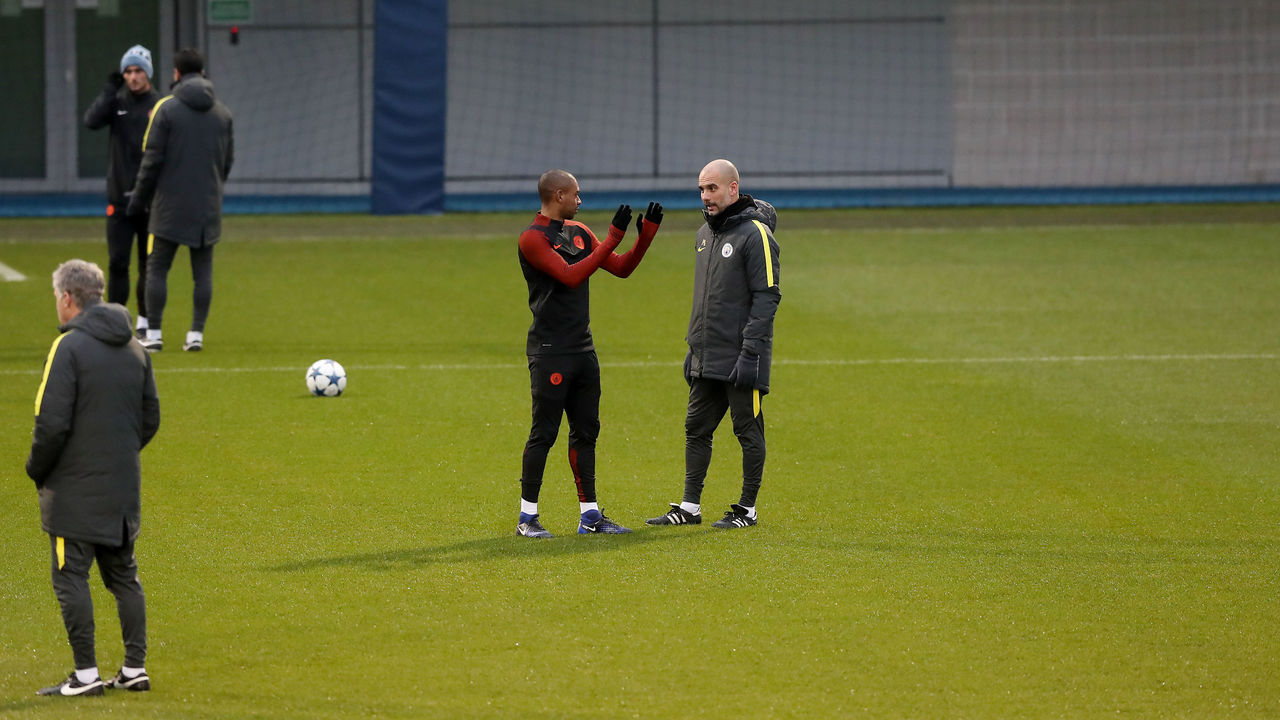 "Guardiola really appreciates how (Fernandinho) observed everything (in) the way that City plays. He's a real leader in that sense," Natalie Gedra, an expert of the Brazilian game, told "The Totally Football Show" podcast last week. "He talks a lot with Guardiola. I know from previous talks with him that he really enjoys learning from him and observing everything."
She added: "He's been preparing since the end of last season - (that) was the first time we talked about him playing more in defense. So he's been preparing for that."
In many ways, playing against his former club Shakhtar was the ideal preparation for Fernandinho's stretch at the back. The Ukrainian champions are unsettled by playing "home matches" 300 kilometers away in Kharkiv due to conflict in their own backyard and didn't pose much of a threat going forward, anyway.
Fernandinho was able to dictate play from a more withdrawn role - twice arrowing flat and inviting deliveries to winger Riyad Mahrez - and, most promisingly, looked entirely comfortable throughout.
"He arrived back late (just before the season started) and he's 34 years old - that's why he hasn't played longer," Guardiola explained on Tuesday of Fernandinho's reduced minutes in the opening month of this season.
"He trained last week in the international break and it went well," he added. "With the experience he has (and his profile) as a teammate and his personality, of course he can play in that position."