Paris Saint-Germain president Nasser Al-Khelaifi is under investigation for corruption related to the bidding process for the 2017 track and field world championships, a French judicial source claimed Thursday.
The corruption probe, reported by various sources including John Leicester and Samuel Petrequin of The Associated Press, relates to two payments totaling $3.5 million made to former International Association of Athletics Federations president Lamine Diack.
French judge Renaud van Ruymbeke has reportedly charged Al-Khelaifi with "active corruption" for signing off on the transaction intended to secure the 2017 worlds for his native Qatar. Al-Khelaifi, who also serves as chairman of beIN Media Group, is understood to have been under investigation since mid-May.
Yousef Al-Obaidly, the chief executive of the beIN Media Group, is also being investigated on corruption charges. Al-Obaidly's representatives say the payments in question made from Oryx Qatar Sports Investments, an investment fund linked to the Qatari government, were transparent and part of the normal bidding process.
Oryx apparently agreed to pay $32.5 million for the 2017 event's commercial rights. That figure included the $3.5 million paid to Pamodzi Sports Marketing - a company owned by one of Diack's sons - as a non-refundable deposit, with the larger amount to be paid in full if Qatar's bid was successful. Doha, the Qatari capital, eventually lost that bid to London but was later awarded the 2019 edition of the event.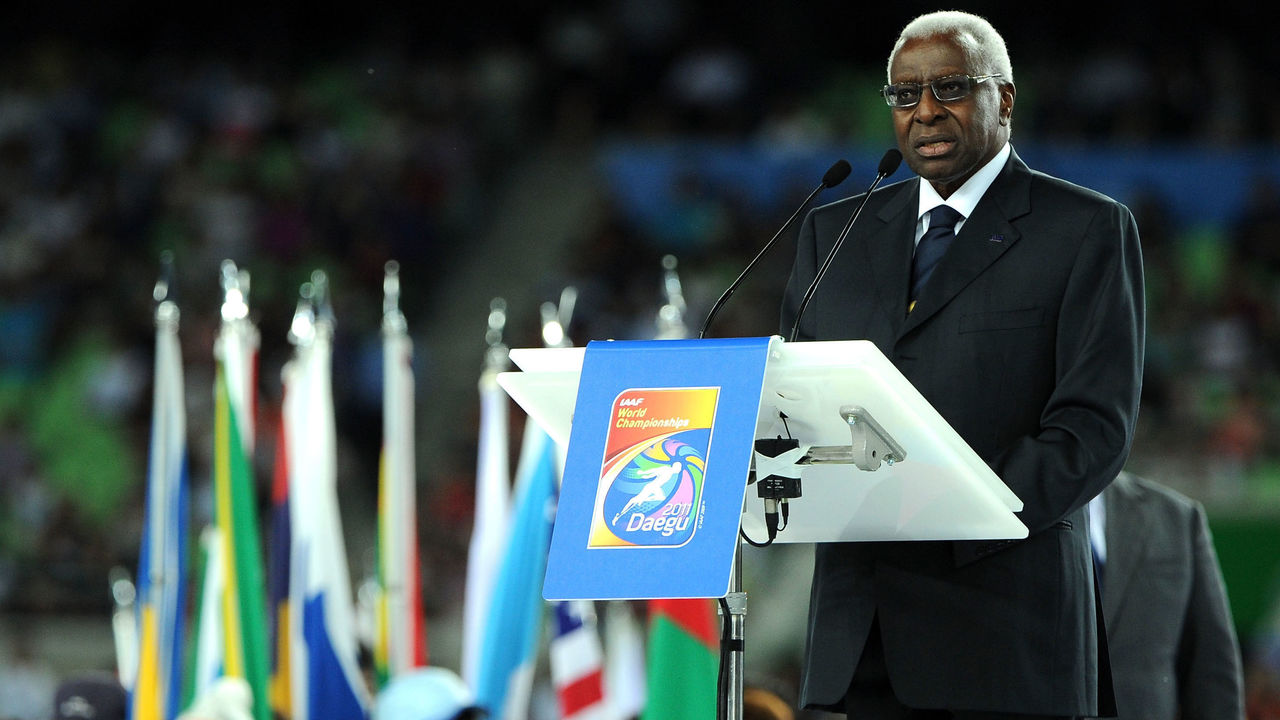 Diack and his son already stand trial for a host of alleged illicit practices. Brazilian and French authorities are investigating whether the pair arranged bribes to help Rio de Janeiro clinch the hosting rights for the 2016 Olympics, and both are accused of covering up failed Russian doping tests in exchange for money.
The elder Diack - who is already under house arrest in France and is being prosecuted for "passive corruption" - is suspected of favoring Qatar's bid in return for a kickback.
Al-Khelaifi took over Paris Saint-Germain in 2011 and also serves as a UEFA delegate for the European Club Association. His lawyer, Francis Szpiner, has previously denied any allegations of Al-Khelaifi's wrongdoing in relation to the 2017 bid, claiming they "are not based on anything," according to The Independent's Jack de Menezes.
PSG have been repeatedly accused of financial malpractice during Al-Khelaifi's involvement with the club. He has also been the subject of a criminal proceeding for bribery since 2017; he is alleged to have offered a former FIFA secretary general the use of a luxury Italian villa in an effort to secure the 2026 and 2030 World Cup broadcasting rights for beIN Sports.