4 storylines to watch at ATP Finals
The Big Three continued to dominate the headlines throughout the 2022 men's tennis season.
Rafael Nadal broke a three-way tie atop the men's all-time Grand Slams list, winning his 21st and 22nd career majors at the Australian Open and French Open, respectively. Novak Djokovic then captured the singles title at the All England Club to trail the Spaniard by one.
But a changing of the guard appears closer than ever.
The legendary Roger Federer finally walked away from the sport in September, bidding an emotional farewell at the Laver Cup.
Carlos Alcaraz won his maiden Grand Slam at the US Open, Casper Ruud reached two major finals, and Felix Auger-Aliassime enters this week's ATP Finals as arguably the hottest player on the circuit.
While an oblique injury has forced Alcaraz to withdraw from the year-end championships, expect fellow young guns Ruud and Auger-Aliassime to challenge the likes of Nadal and Djokovic.
Here are four storylines to watch when youth and vets clash at the ATP Finals beginning Sunday in Turin.
The chase for No. 1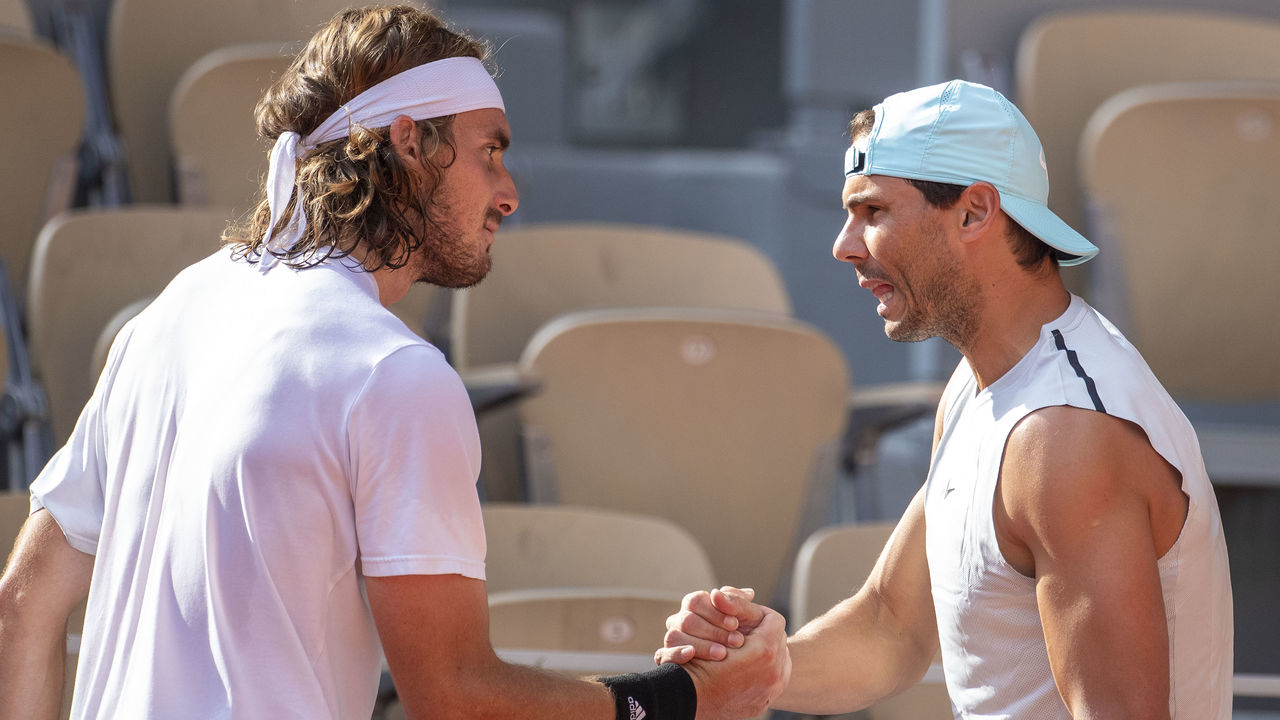 Alcaraz's absence opens the door for either Nadal or Stefanos Tsitsipas to end the year as the World's No. 1 player.
Nadal can reclaim the top ranking if he wins the ATP Finals or finishes second with a 4-1 mark. The 36-year-old has qualified for the event 10 times but has never won the illustrious year-end championships. He came up short in the 2010 and 2013 finals, losing first to Federer and then to Djokovic.
It's been another successful campaign for Nadal. He began the year on a 20-match winning streak, capturing titles in Melbourne and Acapulco to bookend his second Australian Open crown. Soon after, injuries began to derail his season.
Nadal persevered through a foot injury to win another Coupe des Mousquetaires, but he withdrew before his semifinal match at Wimbledon after aggravating an abdominal injury in the previous round. He's played just one singles match since the US Open, falling to Tommy Paul last week in Paris.
Tsistipas, meanwhile, will need to go undefeated at the ATP Finals to reach No. 1 for the first time. The 24-year-old won the competition in 2019 and is looking to become its 11th multi-time winner.
Tsitsipas finished 2022 ranked top 10 in several major statistics, including aces, total break points won, and percentage of second-serve points won. The Greek star notched a tour-leading 60 victories and advanced to his third Australian Open semifinal in four years. He was remarkably consistent at the ATP 1000 tournaments, reaching the third round or better in all but one event at that tier.
Djokovic looks to tie Federer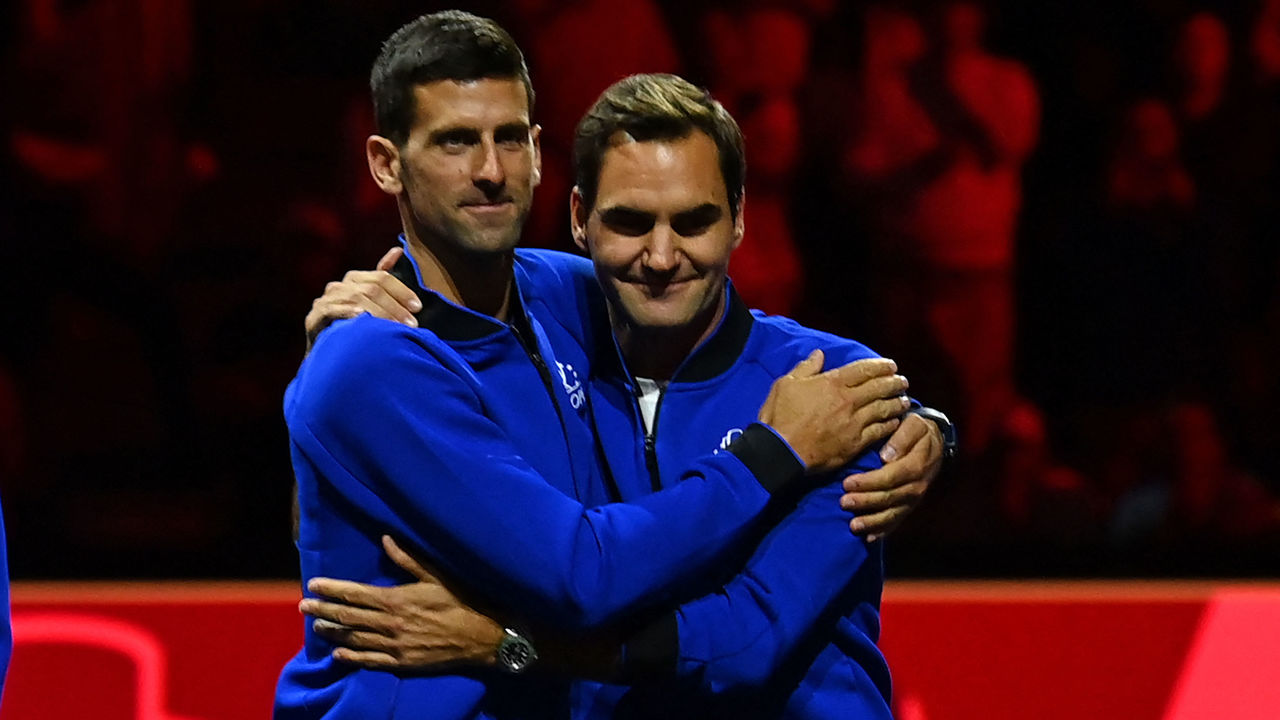 Djokovic will compete in his fifth consecutive ATP Finals and 15th overall. Only Federer, Nadal, and Jimmy Connors have more career appearances at the season-ending event. The 21-time Grand Slam champion has a strong history in the tournament, advancing out of the group stage in 10 of 14 showings.
Djokovic has hoisted the ATP Finals trophy on five occasions, including four straight from 2012-15. Another title would see Djokovic equal Federer's all-time singles mark and shatter his record as the oldest winner by over five years.
Currently ranked eighth in the world, Djokovic has made the most of his few tournament appearances since Wimbledon. He was the last man standing in Tel Aviv and Astana, then followed that up with a run to the Masters 1000 final in Paris. The 35-year-old dropped just four sets during that one-month span and beat the third-ranked Tsitsipas twice.
Auger-Aliassime aims to stay hot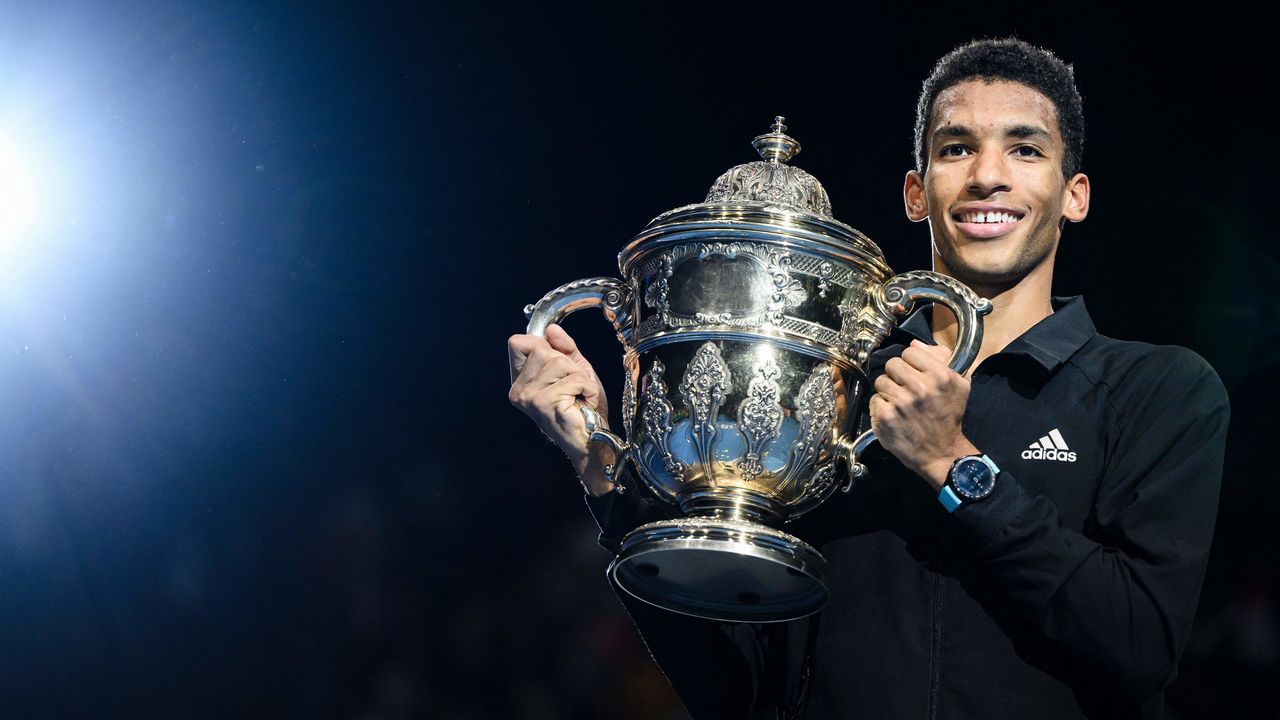 Auger-Aliassime rebounded from a disappointing second-round exit in Flushing Meadows with his best stretch of tennis. The Canadian registered the second-longest winning streak of the season, rattling off a personal-best 16 straight victories. He captured three consecutive titles during that period and was two wins from a fourth. It's hard to believe this is the same player who dropped their first eight championship matches in straight sets.
Auger-Aliassime's scorching play has him knocking on the door of the ATP's top five. The native of Montreal certainly looks like he belongs in that upper echelon, recording two wins over Alcaraz and a victory over Djokovic in the last month and a half. Auger-Aliassime can also draw confidence from his five-set Grand Slam encounters against Nadal and Daniil Medvedev earlier this year.
"I've faced all the other players (and) I've beaten some," Auger-Aliassime recently told reporters, including Pat Hickey of The Montreal Gazette. "So for me, there's no reason why I'm not going to this tournament with the aim of winning.
"It's one of the toughest tournaments to win because only the best in the world are involved. But there is no reason, in my opinion, not to hope for a victory."
American singles drought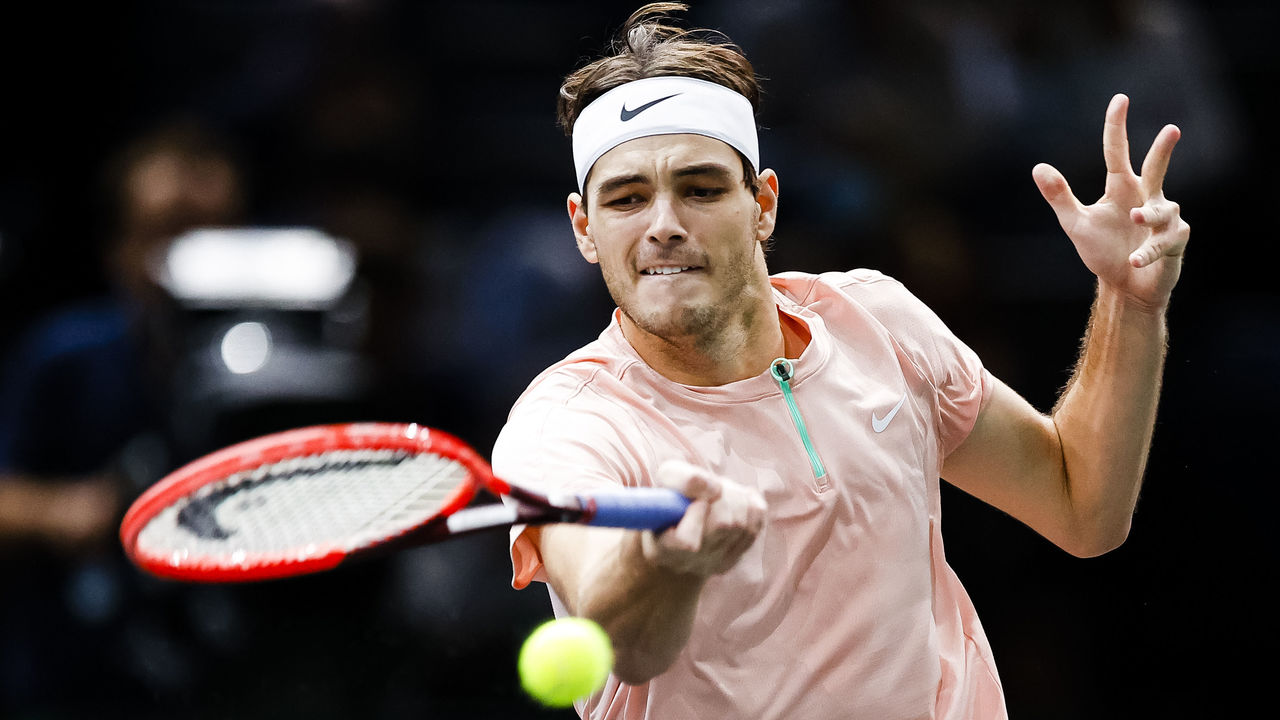 Plenty of great American players have won the ATP Finals during its 52-year history. But there hasn't been a singles winner from the United States since Pete Sampras claimed his fifth and final crown in 1999. Andre Agassi and James Blake were runners-up in the years that followed. Andy Roddick was a longtime staple in the competition but suffered three semifinal defeats.
Taylor Fritz hopes to end the American drought. The 25-year-old has steadily progressed up the rankings since turning pro in 2015, and he finally cracked the top 10 in October, becoming the first U.S. player to do so since Jack Sock in 2017.
Fritz moved into the ATP Finals' eight-man field when Alcaraz pulled out. The former junior US Open champion tallied a career-high 43 wins this year and advanced to his first major quarterfinal. He added three more trophies to his resume, including a maiden Masters 1000 title in Indian Wells, where the strong-serving Californian dealt Nadal his first loss of the season in the championship tilt. Fritz's coach Michael Russell believes that victory laid the groundwork for his breakthrough campaign.
"That just gave Taylor so much belief going into tournaments that he could be the last man standing. He actually believed it," Russell told Howard Fendrich of The Associated Press. "One thing is saying it, but another is actually believing it, deep down inside. That's what's changed.
"He's started to play more aggressive in the pressure situations and not just waiting for his opponents to give him matches, which is kind of the mentality he had in the past."
Comments
✕
4 storylines to watch at ATP Finals
  Got something to say? Leave a comment below!