The second Grand Slam of the season has arrived with all eyes of the tennis world on Paris and Roland-Garros for the next two weeks. theScore's Joe Wolfond and Devang Desai answer the three biggest questions heading into the 2019 French Open.
Rafael Nadal is fresh off his first tour victory of the season and is an 11-time French Open champion. Who ya got: Nadal or the field?
The pick is Rafael Nadal, but reaching that conclusion was more complicated than it seemed when the tour reconvened for the European clay court swing. Semifinal losses to Fabio Fognini in Monte Carlo, Dominic Thiem in Barcelona and Stefanos Tsitsipas in Madrid made the Rafa hive genuinely concerned.
"What happened in Monte Carlo happened. And what happened in Barcelona happened. And what happened in Madrid happened. And here we are. We are in Rome," Nadal said prior to the Italian Open.
Any concerns about his mental state were put to rest in Rome, where Nadal was at his best. He bageled Novak Djokovic in the first set of the final and eventually prevailed in three sets over the world No. 1. (The schedule was a bone of contention throughout the rain-soaked week in Italy and did not exactly help Djokovic, who labored through consecutive, grueling night matches before the final, but the point remains.) Nadal's strengths on clay - incredible movement, an unfair topspin forehand, and tactical brilliance - remain unblemished by age.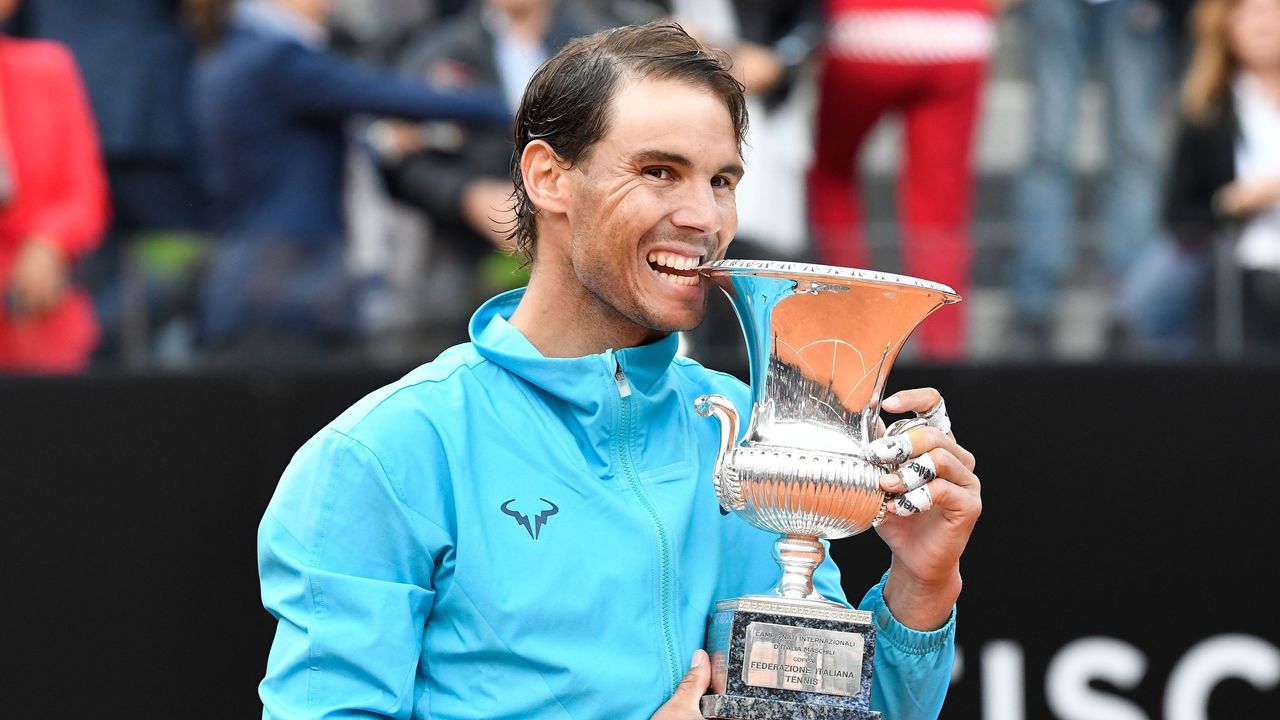 Nadal has a great draw. He starts with two qualifiers and Thiem, the "next one" in Paris, is in Djokovic's half. The daunting task of beating the 17-time Grand Slam champion on clay, over five sets, will not be accomplished by any player this year. - Desai
The field. It's a tribute to Rafa's tyrannical Roland Garros hegemony that picking a 127-player pool to collectively outlast him feels reckless, but here we are.
This pick has a lot to do with my faith in Dominic Thiem. It's been a characteristically up-and-down season for the prince of clay, but he showed once again in Barcelona that he's maybe the only player in the world capable of taking the racket out of Nadal's hands on the red dirt. Thiem's now beaten Nadal on clay four times, more than any player not named Djokovic.
If Thiem doesn't get him, it feels like Djokovic can. Nadal looked dominant in Rome, but up to that point, he'd looked more vulnerable on clay than he had since his disastrous 2015 season, failing to even reach a final in the three run-up events. Djokovic's had a really nice clay season and is as likely as Thiem to come out of the top half of the draw - assuming he's past the physical struggles that dogged him in the latter stages of Rome.
It's true that Nadal's own half of the draw is devoid of any significant obstacles until the semis, with most of his biggest threats clustered on the opposite side. But if one of Roger Federer or Stefanos Tsitsipas or possibly even Diego Schwartzman can take a piece out of him before he gets there, maybe he can be had in the final? Like I said, reckless. - Wolfond
Naomi Osaka has won the last two Grand Slams but she enters the French Open with lowered expectations. Who will prevail on the women's side?
Karolina Pliskova. Clay courts are no longer just a playground for the guileful, crafty, and fleet-footed. Raw power has become increasingly viable on the surface, even when it's wielded by a comparably immobile player.
Pliskova is a pretty good case in point. She's quietly become a very solid clay-courter, with the results to back it up. She rode her huge serve and forehand to within a set of the French Open final two years ago, and just pole-axed her way to her first clay-court Premier title in Rome.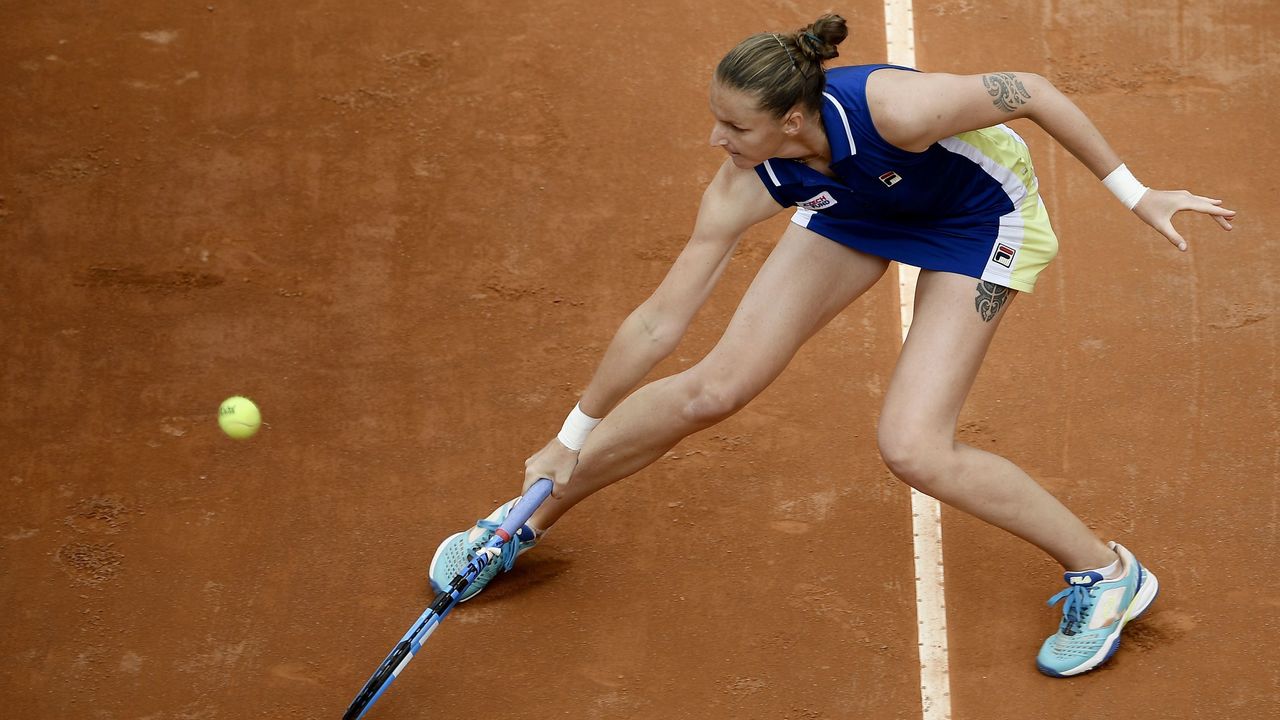 Her draw couldn't possibly have broken better, with fewer landmines than any other contender. While Kiki Bertens, Sloane Stephens, Elina Svitolina, and Garbine Muguruza duke it out in the opposite quarter, the highest seeds standing between Pliskova and the semis are Angelique Kerber, Anastasija Sevastova, and Caroline Wozniacki, none of whom is particularly threatening on clay.
Broadly speaking, I just believe in Pliskova's ability and think she's due to break through and win a Slam sooner than later. Why not now? - Wolfond
With a tournament every week, it's easy to forget what happened a couple of weeks ago, let alone months. Let's travel back to the Australian Open, then, where Osaka captured her second slam in a row, beating Petra Kvitova in three sets. Since then, much has changed. The 21-year-old switched coaches, shacked up with Nike, and suffered a dip in form.
During that dip, the peloton caught up. Kvitova took Stuttgart, Kiki Bertens continued her excellent 2019 campaign with a title in Madrid, and Pliskova won in Rome. You can make a championship case for any of the women currently in the top 10, and even one for dangerous outliers like Belinda Bencic or Maria Sakkari. Osaka's French Open draw is extremely tough, with Jelena Ostapenko, Sakkari, and Madison Keys lurking as possible first-week opponents. She also had to withdraw from Rome due to a hand injury.
Even knowing all that, my pick is Osaka. Injuries have been a big factor during her clay-court campaign, but when healthy, the world No. 1 has shown she is growing into the surface. "Every match that I've played I've learned a lot," she said following her withdrawal in Italy. There is also the matter of Osaka's ability to raise her level when the stakes require it. She knows she can hang with Kvitova over three sets at a slam, and the same can be said if she encounters Simona Halep or Bertens, who figure to be around when the business end of this tournament arrives. This pick may be more heart than head, but I remain convinced we are watching an all-time great. Osaka will add to her major haul in Paris. - Desai
We've been waiting for the next generation of stars on the ATP to make a statement at a Grand Slam. Who will make the leap in Paris?
If you were able to catch the Next Generation Finals in Milan last year, you are aware of just how talented this crop of players is. You're also aware that Stefanos Tsitsipas has something his peers don't have, at least not yet: fearlessness.
Tsitsipas is one of three players to have defeated Nadal on clay in the past three years. In the last 10 months alone, the Greek has also defeated Djokovic and Federer.
He's not rattled by the big occasion and has refused to rest on his laurels, making doubles a part of his schedule in the lead-up to Paris. We know about Tsitsipas' big forehand, but his ability at the net has developed at a startlingly fast pace.
The draw is a good one for the world No. 6, who could meet Frances Tiafoe in a third-round clash. Federer is in Tsitsipas' quarter, but it doesn't seem foolish to pick the 20-year-old in a five-set match against the legendary Swiss. The game is there and, perhaps more importantly, so is the belief he can win against the big three. If there is someone who can give Nadal problems in the bottom half of the draw, it's Stefanos. - Desai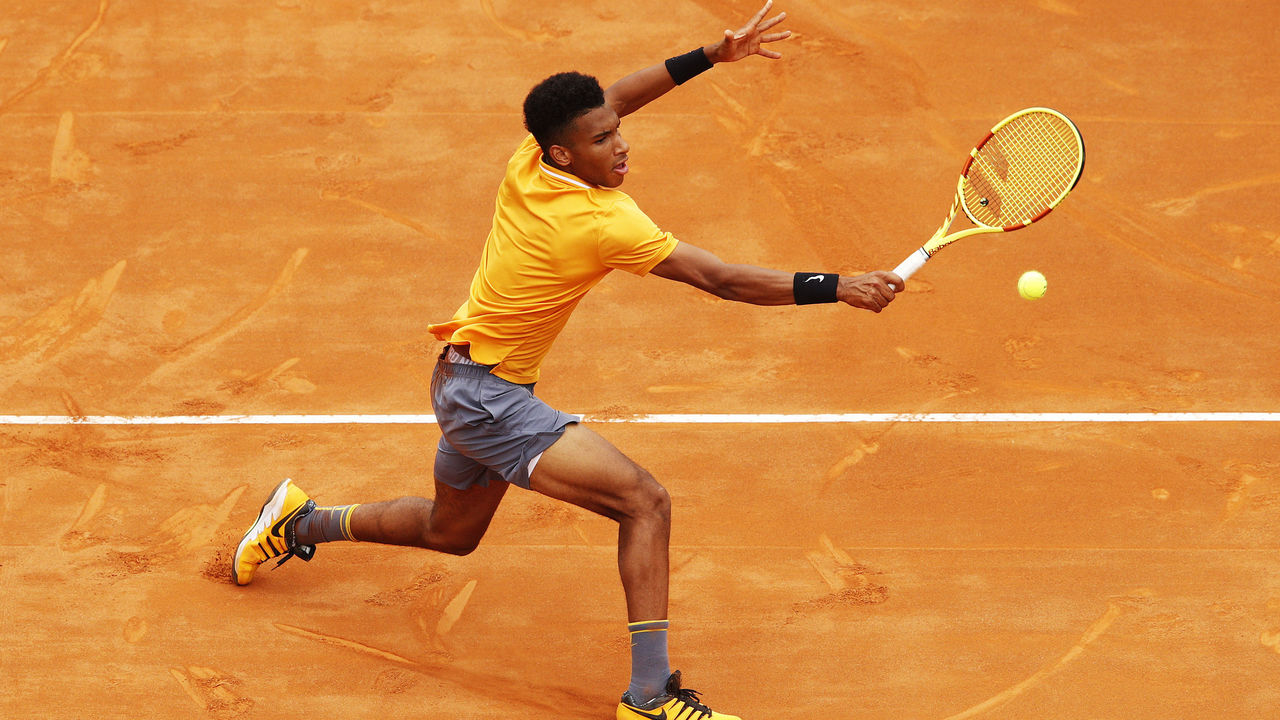 He's only 18, but Felix Auger-Aliassime's game is already shockingly well-rounded, and he's shown how conducive it is to success on clay. His combination of power, control, footwork, and speed make him something like the platonic ideal of an all-courter.
There are still holes (his serve is inconsistent, his backhand liable to break down) and he has predictably struggled against top players (again, he's 18). But he looks poised for a Grand Slam breakthrough sooner than later, and his draw here is relatively favorable. Seeded 25th, he has a pretty cushy first-rounder against Jordan Thompson before things get a bit trickier against one of Ivo Karlovic or Feliciano Lopez.
The biggest X-factor may be his return game, which will have to hold up against some massive servers if he's to make it to the second week. Karlovic, Juan Martin Del Potro, and Karen Khachanov all reside in his eighth of the bracket. Whatever happens, I'm excited to watch him try to parry and counterpunch his way through his first Slam as a seeded player. - Wolfond