The three nominees for FIFA's Young Player Award at the 2015 Women's World Cup were revealed Thursday, with each outfield position boasting a nominee to call its own.
Canadian defender Kadeisha Buchanan, Norwegian attacker Ada Hegerberg, and Chinese midfielder Tang Jiali are vying for the honour, which, according to FIFA, took into consideration the following criteria:
... exceptional skill level, youthful and refreshing playing style, creativity and inspiration, tactical maturity and efficiency, fan recognition through entertaining performances, role model for young players, positive attitude and fair play.
Buchanan, 19, was one of the best defenders of the tournament, anchoring a Canadian backline that conceded just three goals in five matches - largely thanks to her all-conquering presence.
Hegerberg, also 19, scored three goals for Norway, helping her side reach the Round of 16 before they were eliminated, like Buchanan and Canada, by England.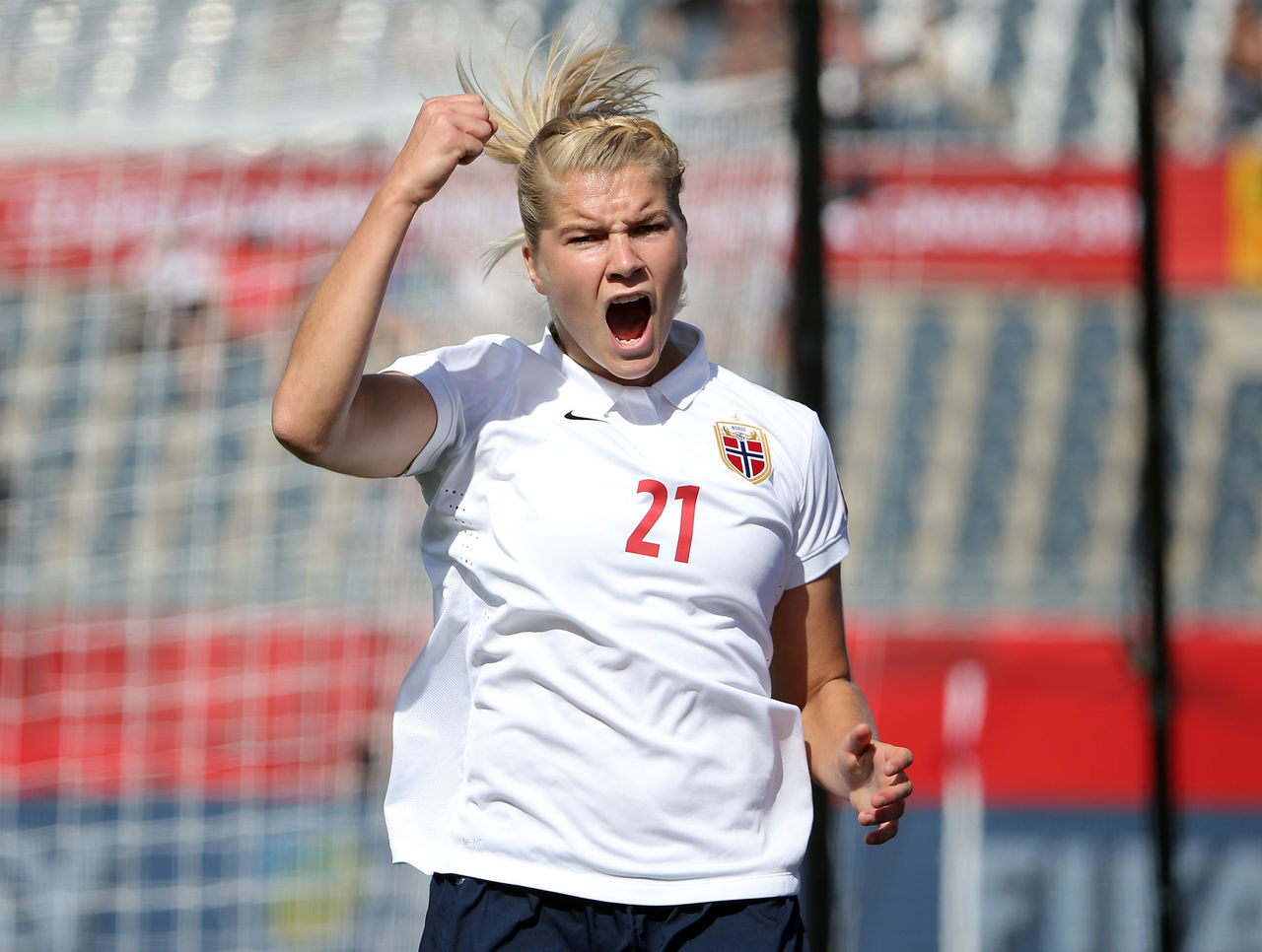 Tang, a 20-year-old attacking midfielder, was the driving force that helped China reach the quarterfinals of the tournament, where they eventually succumbed to a superior American team.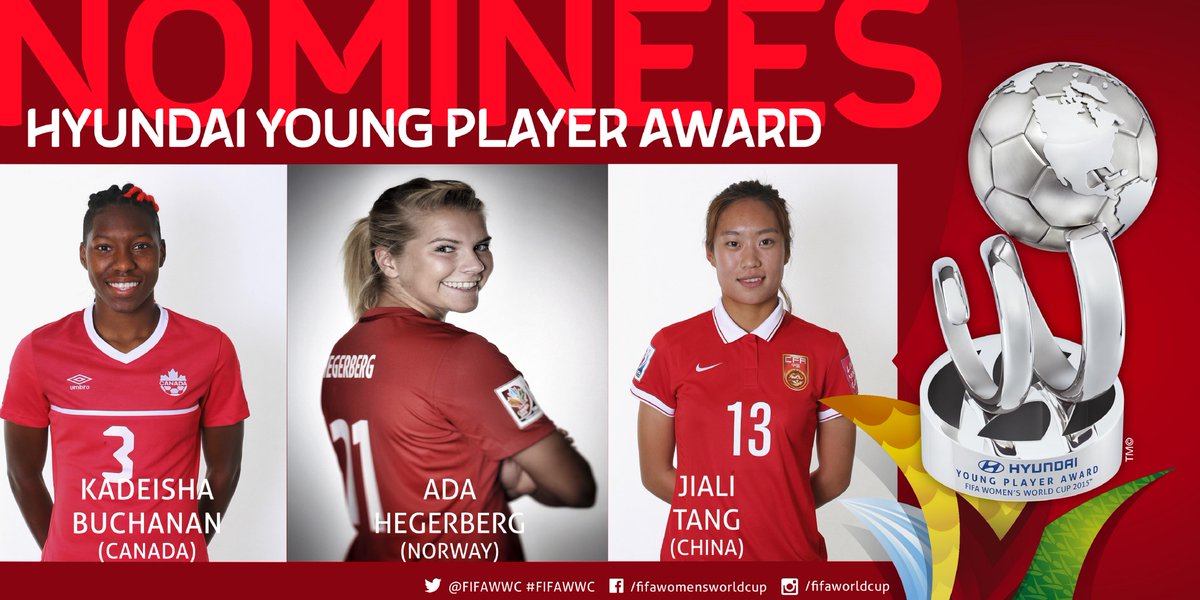 (Courtesy: FIFA Women's World Cup)
The award - won by Australia's Caitlin Foord in 2011 - will be revealed on July 5 following the final match of the tournament between the United States and Japan.