WTA's next generation already shining as Serena exits spotlight
TORONTO - Serena Williams has been the face of the WTA Tour for the better part of two decades, but a changing of the guard was underway well before she announced her plan to walk away from the sport earlier this week.
Over the last few years, multiple players born at the turn of the 21st century have left their mark on the tennis landscape.
Iga Swiatek has won two of the last three French Open titles. Emma Raducanu and Bianca Andreescu each captured their maiden major at Flushing Meadows. Teen sensations Coco Gauff and Leylah Fernandez are knocking on the door as well after their respective Grand Slam finals runs in the last 12 months.
It's a new era in women's tennis, with the top-ranked Swiatek leading the next generation of stars.
"These are the kind of players that are probably going to race against each other for the rest of our careers. So it's pretty exciting," Swiatek said during media day at the National Bank Open in Toronto.
"It's like the beginning of the rivalries that can last for a long time."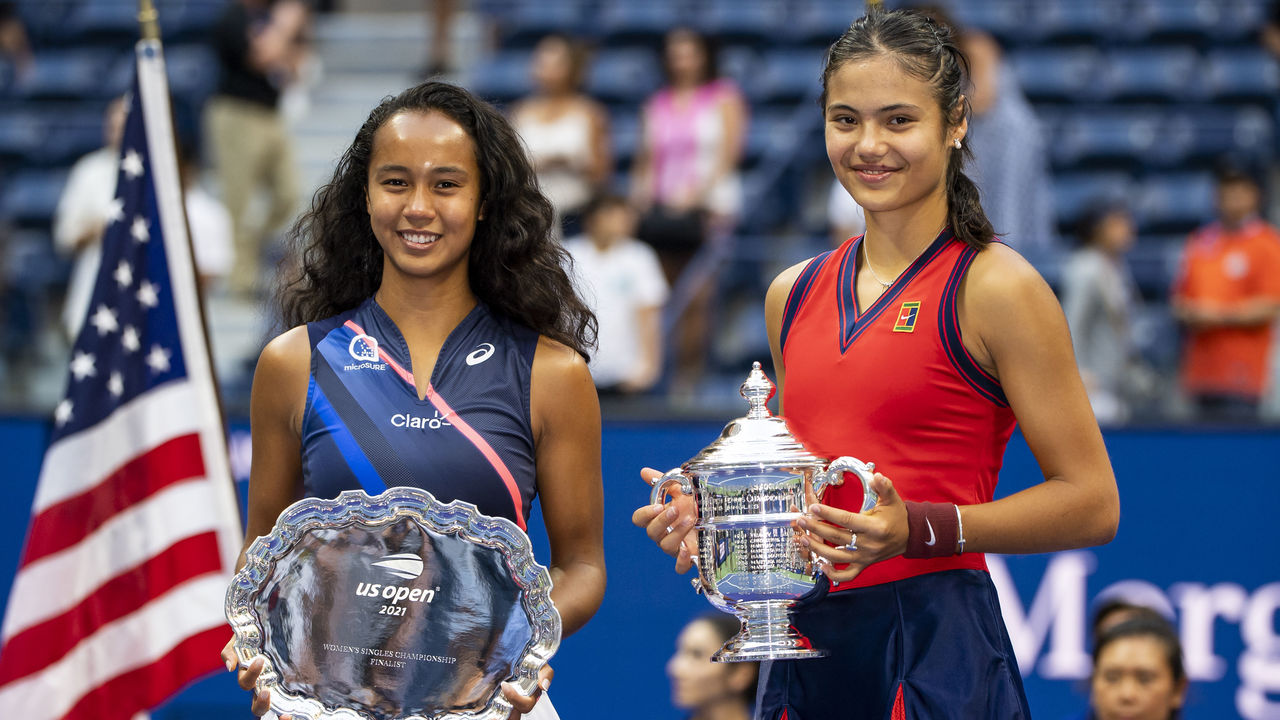 Raducanu and Fernandez squared off at the pro level for the first time in the 2021 US Open final. The British phenom prevailed in straight sets, as was the case four years ago when they met in the junior Wimbledon tournament.
Both players rocketed up the rankings after their memorable fortnight in New York and are currently within the world's top 15. Raducanu believes they'll continue to feed off each other's success as they did prior to joining the WTA circuit.
"The top players in the women's (game) - Serena and everyone - they've been such massive, prominent figures in women's tennis for so long. It's hopefully gonna be our group for the next 10, 15 years," Raducanu said of her peers.
"I think it's going to be good for everyone to see us now when we're doing well at a young age and how we progress against each other in five, 10 years."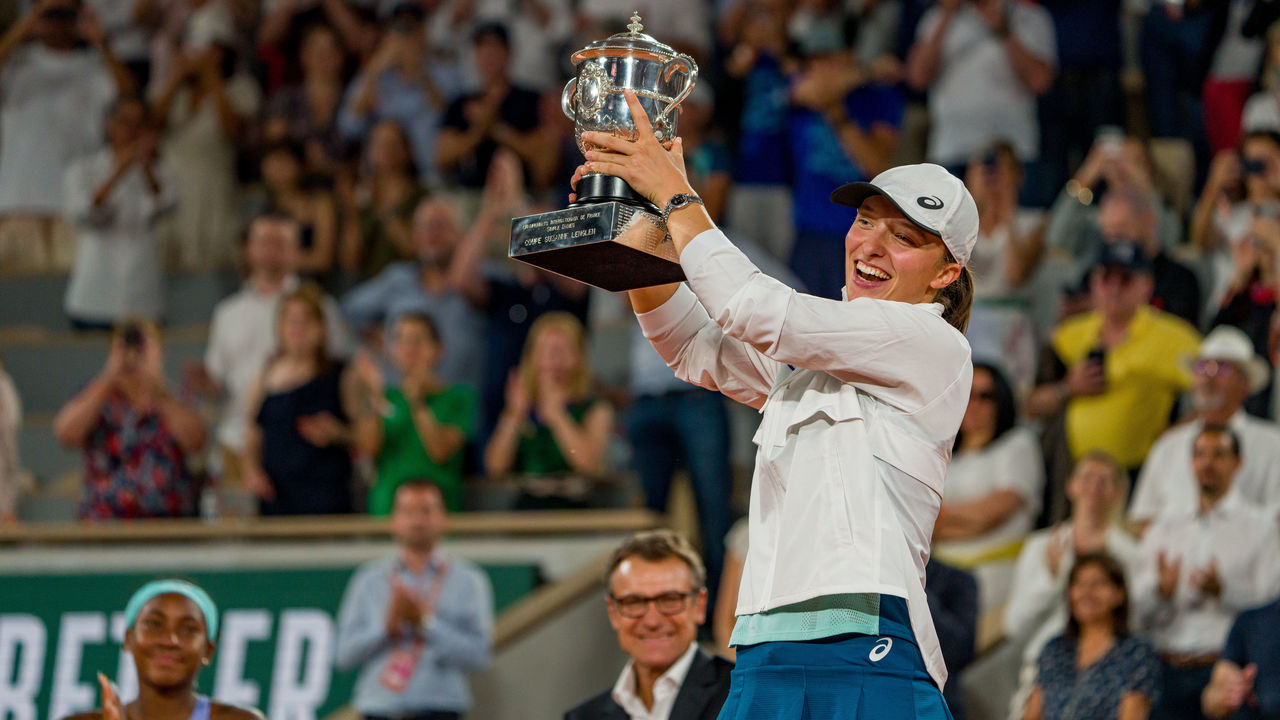 Swiatek has separated herself from the pack of rising talents. The Polish native ascended to the world No. 1 ranking last March following the surprise retirement of Ash Barty.
The Polish star is a dominant 49-6 on the year, and her recent 37-match win streak was the longest of the 21st century. One of those victories came against Gauff two months ago at Roland Garros in the championship match.
Gauff failed to take a set off Swiatek for the third consecutive meeting. Watching the latter raise the Coupe Suzanne Lenglen just inches away only increased the American's desire for a major.
"(Iga's) dominating right now," Gauff said. "So I think it definitely pushes us to do even more and get to that No. 1 spot because she's doing it at such a young age as well."
Gauff added: "Iron sharpens iron. I love that term. ... I think watching Emma and Leylah do well at US Open made me want to do even better. ... Hopefully, one day, it will be my turn. If not, then that's okay, too."
Fernandez can relate to Gauff, having fallen short in her first Grand Slam final at the US Open nearly a year ago. Like Gauff, the Montreal native has drawn inspiration from Swiatek's incredible 2022 campaign.
Fernandez feels there's an unspoken bond between herself, Swiatek, Gauff, and Raducanu, especially having gone through the grind of junior competitions together before climbing to the pro rankings.
"It's definitely been a great dynamic between this group because we see it as an opportunity to better the sport and to motivate other young girls to achieve their own dream," Fernandez said.
"It doesn't necessarily mean tennis, but it also means in other professions. It can be soccer. It can even be in engineering. It can be whatever they decide to do."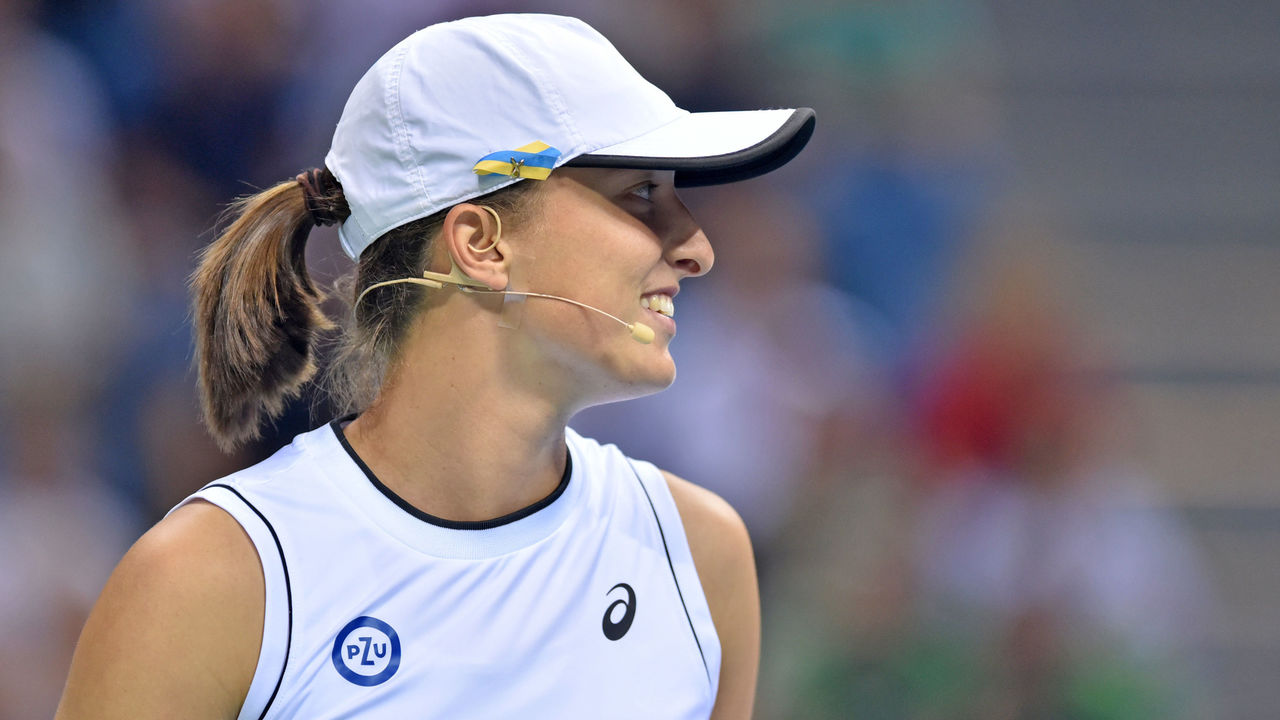 The next wave of stars has also been leading off the court.
Swiatek condemned the invasion of Ukraine, expressing solidarity with the nation by pinning its flag on her hat at tournaments. In July, she hosted an exhibition event in Poland that raised approximately £422,000 to help Ukrainian children affected by the war.
Meanwhile, Gauff has brought attention to mental health by openly discussing the challenges she's encountered early in her career.
Last year, Andreescu took an indefinite break from tennis to work on her well-being. She was recently named the first ambassador for the "Mental Timeout" project, a wellness initiative launched by Tennis Canada that focuses on the mental health of all those involved in tennis in Canada.
"I've always had dreams or goals or aspirations to be an inspiration for others and to help others in any way that I can. Or better to say help them help themselves because I can give advice, but if they don't want to help themselves, you can't really do anything about that," Andreescu said.
"I've just always been like that, even before hearing from Naomi (Osaka) and Coco, but having that base of female athletes come together and talk about something that is so important and looked down upon is incredible. So hopefully, we can continue to make some changes about that with us speaking about it."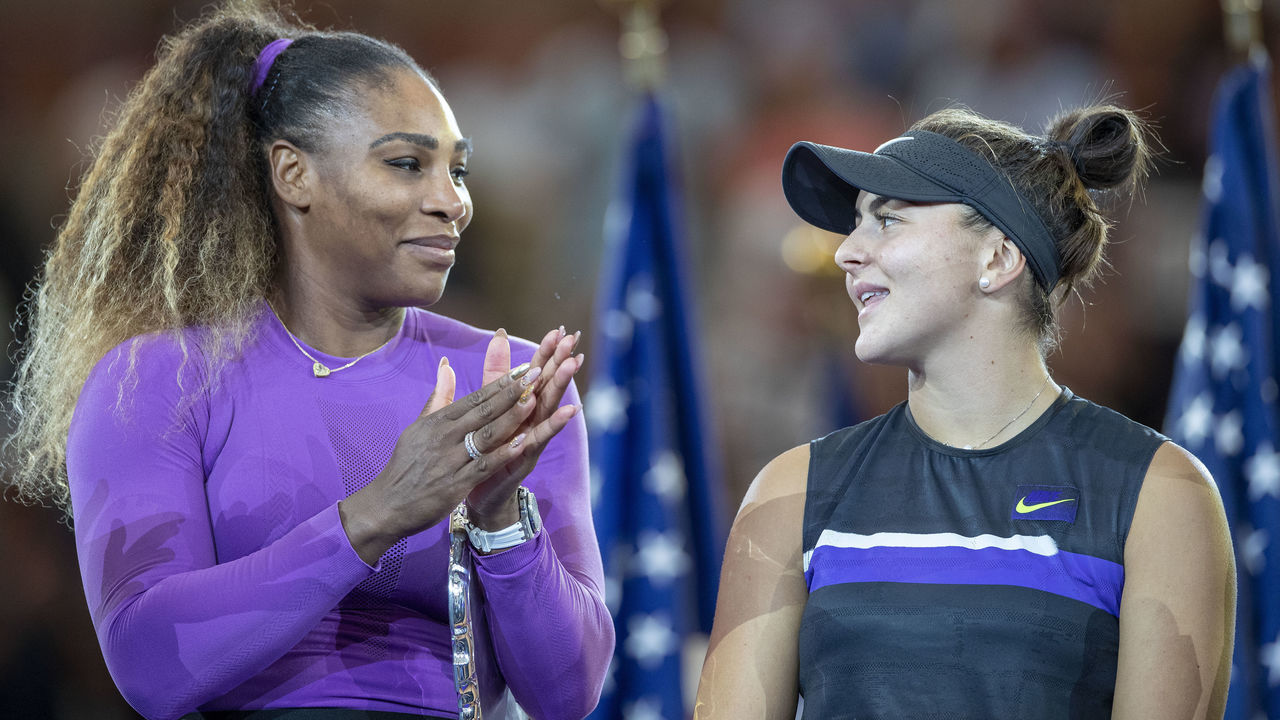 As Williams prepares to walk off into the sunset, the women's game couldn't be in a better place.
A handful of promising prospects are poised to take over the sport, and new champions are emerging from different countries, including nine different Grand Slam singles title winners in the last 12 major tournaments.
Seemingly every player in the draw at the National Bank Open expressed their gratitude for Williams as news of the legend's impending retirement broke.
Gauff called Williams "the GOAT of all GOATs." Bianca Fernandez, who was playing doubles with older sister Leylah, credited the 23-time major champ for her fiery on-court demeanor.
There will never be another Serena, but it's clear her competitive spirit will live on in the players that admired her growing up.
"It's great to have an impact in anyone's life because people had an impact in my life," Williams said. "I know what it felt like to just want to be like that and to be better.
"It's a good feeling to just have other people feel that way about you. And just encourage them to be better because that's what it's all about, right? It's about making your mark, and then someone else does better. And that's kind of how it keeps going."