WBC Power Rankings: U.S. brings its best; who has chance at upset?
Welcome to the 2023 World Baseball Classic power rankings, where we dissect the 20 teams participating in this year's international showcase. Who's on top of the world right now heading into the March 7 opener?
1. Dominican Republic
Even without Vladimir Guerrero Jr., who had to pull out because of a knee injury, the Dominicans are bringing their version of a dream team to the World Baseball Classic. That's just how strong this squad is. A middle-order of Rafael Devers, Manny Machado, Juan Soto, and Jeremy Pena will make opposing pitchers sweat - and that's before we mention the likes of Wander Franco, Willy Adames, and player/general manager Nelson Cruz. The pitching staff, anchored by reigning NL Cy Young winner Sandy Alcantara and World Series champion Cristian Javier, is also deep. Anything can happen in a short tournament, as the Dominicans know well from 2009 and 2017, but on paper, it's hard to see how you beat this roster.
2. Japan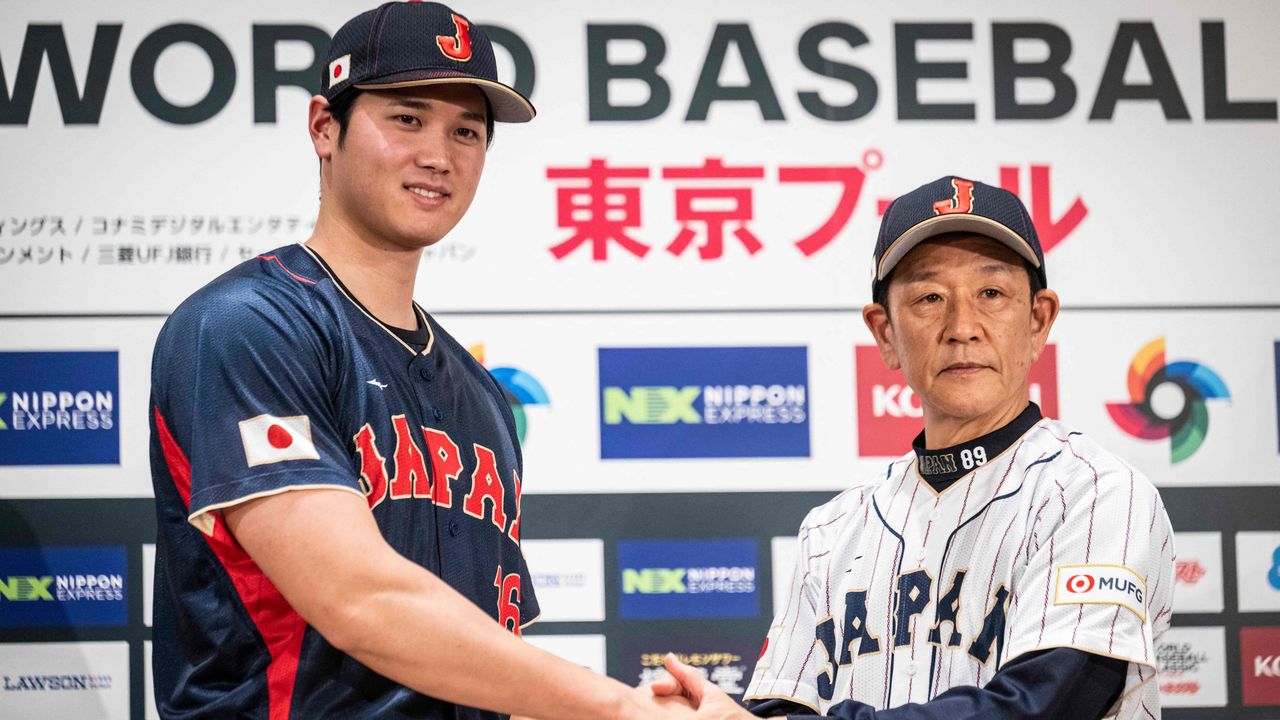 Samurai Japan enters the WBC sitting No. 1 in the World Baseball Softball Confederation's rankings. This may not mean much to the average MLB fan, but it's a big deal in Japan, where the national team is a source of significant pride. Japan's roster features four MLB players, one of them being the best player on earth: Shohei Ohtani. But don't sleep on the top NPB talents here, such as young ace Roki Sasaki, who authored a 19-strikeout perfect game last April, and 23-year-old Munetaka Murakami, the reigning Central League MVP and Triple Crown winner.
3. United States
Finally, Team USA is bringing (most of) its A-team to the WBC. Mike Trout and Mookie Betts offer significant star power to an offense that's as complete as you'll find anywhere. The Americans might also boast the tournament's best catchers in J.T. Realmuto and Will Smith (with Kyle Higashioka as the third-stringer). If you're looking for a weak spot here, it's on the pitching side. The staff took a couple of big hits when Nestor Cortes and Clayton Kershaw suddenly pulled out. Still, the defending champions are better than they were six years ago. That's a very scary thought.
4. Venezuela
Ronald Acuna Jr. is healthy and ready to play for his country, and his presence will make a world of difference for the Venezuelans. This talented baseball nation would have been in serious trouble without its best player. Instead, Venezuela has a game-changing star atop the lineup who can help counter some of the Dominican star power in a difficult Pool D. The pitching staff is also quite deep and will cause problems for opponents. While Venezuela is missing some of its other top talent - most notably Willson and William Contreras behind the plate - this team should be able to hang tough with anybody.
5. South Korea
South Korea disappointed in the last two tournaments, going home after the first round in both 2013 and '17. Combined with its failure to medal at the Tokyo Olympics, there's a lot of pressure on this team to turn it around in this tournament. That said, South Korea is bringing its best roster to this WBC, featuring an All-Star cast from the Korea Baseball Organization that's augmented by two MLB players, including American-born Tommy Edman. Outside of Japan, the competition in Pool B is fairly weak. This is a top-five team, and the path to the quarterfinals is there if South Korea wants it.
6. Puerto Rico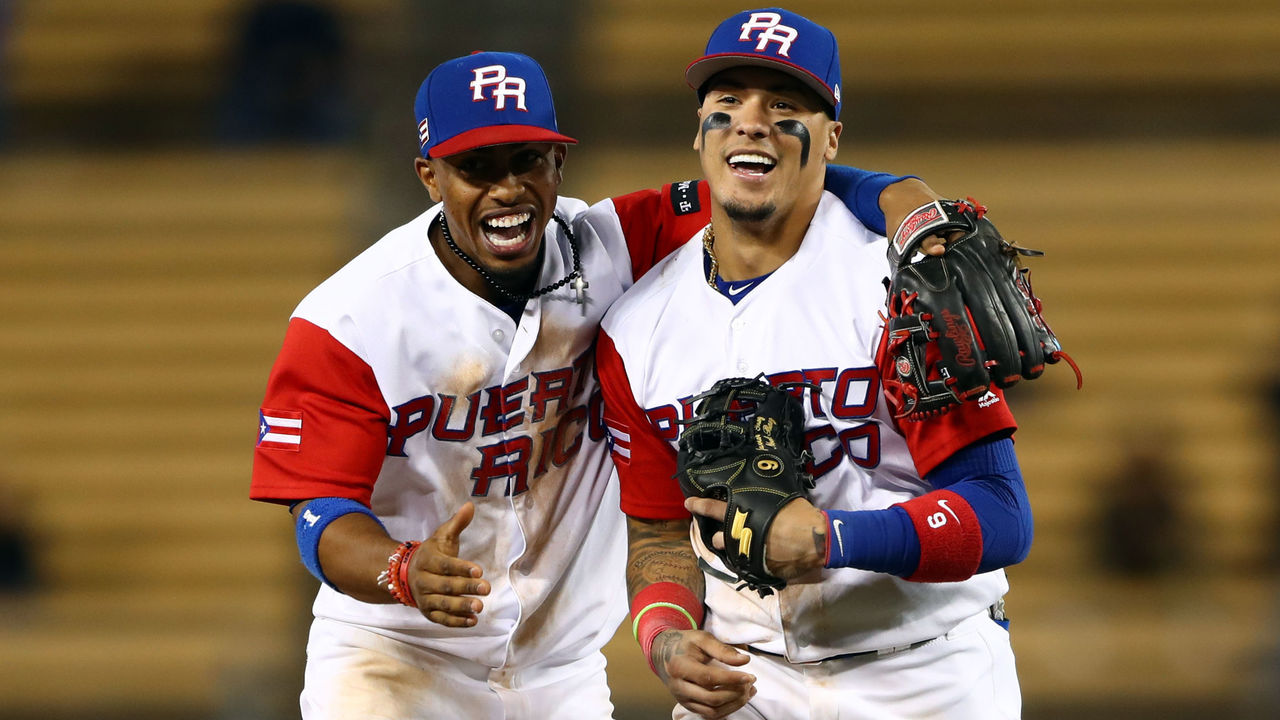 Marcus Stroman, who shut down the Puerto Rican bats in the 2017 final while pitching for the United States, has switched sides for this tournament. He decided to represent Puerto Rico in honor of his mother, who hails from the territory. His move was a coup for a squad that needed a big, reliable arm in the rotation desperately. The offense, anchored by Francisco Lindor, will take care of itself. But if the Puerto Ricans are to survive a tough pool and get back to the final four, Stroman will need to be front and center.
7. Mexico
Mexico's pitching staff is among the deepest in the entire tournament. A rotation of Julio Urias, Jose Urquidy, Taijuan Walker, and Patrick Sandoval has to give manager Benji Gil peace of mind as he tries to navigate this team out of a difficult pool. The pitchers will have to do a lot of the heavy lifting because Mexico's offense might lag behind a bit, especially now that catcher Alejandro Kirk has withdrawn from the tournament. Kirk's absence puts even more pressure on Rowdy Tellez and Randy Arozarena to produce in the middle of the lineup.
8. Cuba
History will be made in the WBC opener when Cuba takes the field featuring players employed in the United States for the first time. Yoan Moncada and Luis Robert Jr. are the only current big leaguers who chose to represent Cuba, but three prospects and veteran MLB reliever Roenis Elias are also there, as is Yoenis Cespedes. Adding these names to a longtime international powerhouse that already features professionals who play in Japan and Mexico, as well as the usual crop of talented players who have yet to leave the baseball-mad island, makes Cuba a legitimate threat to reach Miami.
9. Kingdom of the Netherlands
Long the class of European baseball, the Honkbalers aren't sneaking up on anyone anymore. The Netherlands has made two straight WBC semifinal appearances and has eyes on finally breaking through to reach the final. As usual, this group is full of talent, boasting a lineup with the likes of Xander Bogaerts, Jurickson Profar, and Japanese single-season home-run king Wladimir Balentien. Even without closer Kenley Jansen, who's skipping the early rounds, the Netherlands should easily make it out of Pool A at minimum.
10. Colombia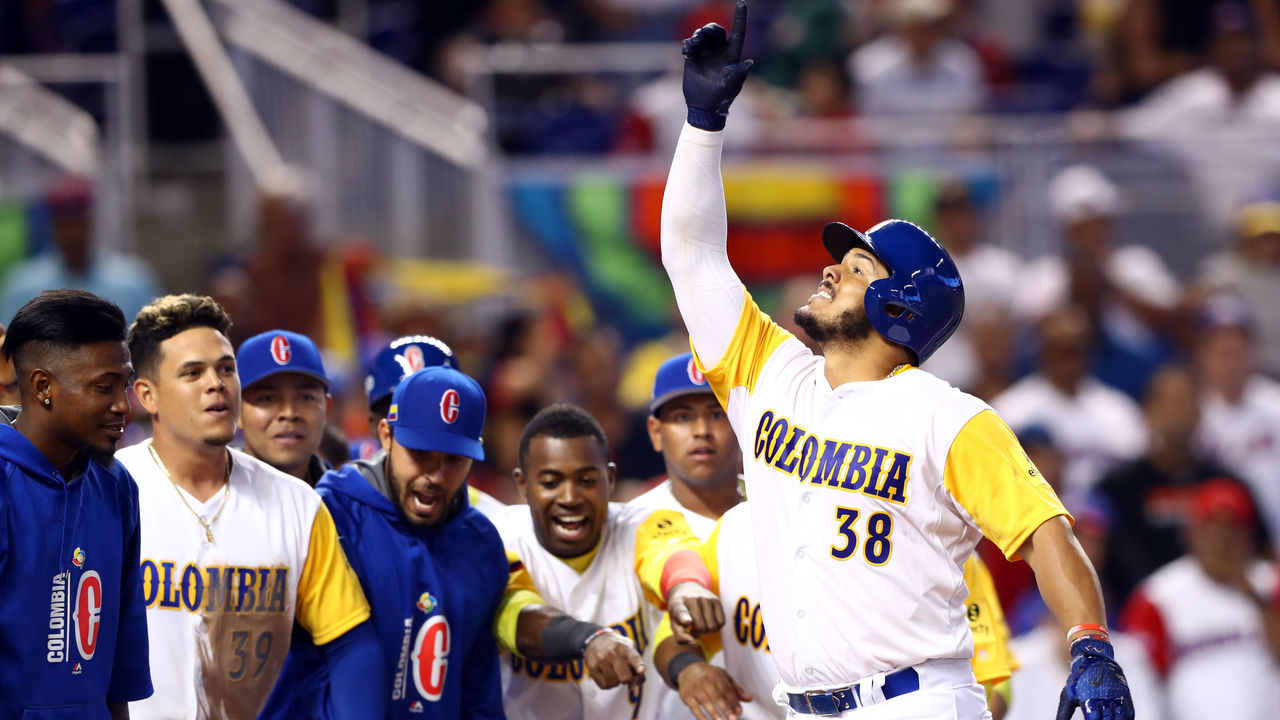 Colombia took both the Americans and Dominicans to extra innings in 2017, coming up a few unlucky bounces short of beating both powerhouses. Back then, it was a shock; now, it's hardly a stretch to argue that Colombia is the third-best team in its pool. Both the lineup and pitching staff feature established major leaguers, with Gio Urshela, Donovan Solano, and Harold Ramirez standing out. Colombia is out to prove that its 2017 showing wasn't a fluke but the beginning for an up-and-coming baseball nation. Beat Mexico in the critical opening game and the rest of Pool C will get the message.
11. Israel
Six years ago, Israel's ragtag squad of journeyman Jewish minor leaguers (and one iconic mascot) became the feel-good story of the WBC during a miracle run to the second round. Israel's still an underdog in 2023, but now it heads to Miami boasting some big-league-caliber talent. No, the really big Jewish stars like Alex Bregman and Max Fried aren't here, but manager Ian Kinsler does have a lineup anchored by Giants slugger Joc Pederson and top Cubs prospect Matt Mervis. Young Orioles starter Dean Kremer - the first Israeli to reach the majors - gives the team a top arm with experience to throw against the powerful Dominicans. Don't be surprised if Israel pulls off another Purim miracle.
12. Canada
One of these years, Canada will field its full complement of players and make good on its potential to be a WBC power. Unfortunately, 2023 is still not the year. To be clear, this team isn't lacking talent. Freddie Freeman and Tyler O'Neill look really good in the Canadian lineup, and there's at least one solid big-league arm (Cal Quantrill) at longtime manager Ernie Whitt's disposal. Yet the story for Canada will be who's not here. Jameson Taillon, Nick Pivetta, and Josh Naylor are just a few of the names missing - the presence of just one of them would help make the Canadians a more legitimate threat. But hey, at least this time Eric Gagne and Ryan Dempster aren't being pulled out of retirement.
13. Panama
Panama qualified for the WBC for the first time since 2009, when the likes of Carlos Ruiz and Carlos Lee led its roster. A lot has changed since then. The 2023 Panamanians are a quietly solid group with several big-league players and some good young talent - over half of its roster is 27 or younger. While unlikely to advance, Panama is the kind of plucky squad that could very well catch a more talented club napping.
14. Italy
Moving from the North American side of the bracket to Asia could theoretically help the Italians' chances. The likes of Puerto Rico, Mexico, and Venezuela are no longer standing in the way, and Italy has a history of pulling off WBC upsets. That said, Italy's also fielded stronger squads in past tournaments. This time, it has a good infield headed up by Royals teammates Vinnie Pasquantino and Nicky Lopez, but won't have Anthony Rizzo in the middle of the lineup. Losing closer Jordan Romano to spring training at the last minute was a huge blow that will be felt in the late innings.
15. Chinese Taipei
Team Chinese Taipei isn't usually lumped in with the Asian baseball powerhouses, but you'd be foolish to sleep on this team completely. Chinese Taipei reached the second round of the WBC once (in 2013), and its professional league has developed many excellent players. Manager Lin Yueh-ping's squad also gets home-field advantage in the first round, a perk that should help fuel players. But does Chinese Taipei realistically have enough to beat both Cuba and the Netherlands, not to mention Panama? It's hard to say, and that's not a great sign.
16. Great Britain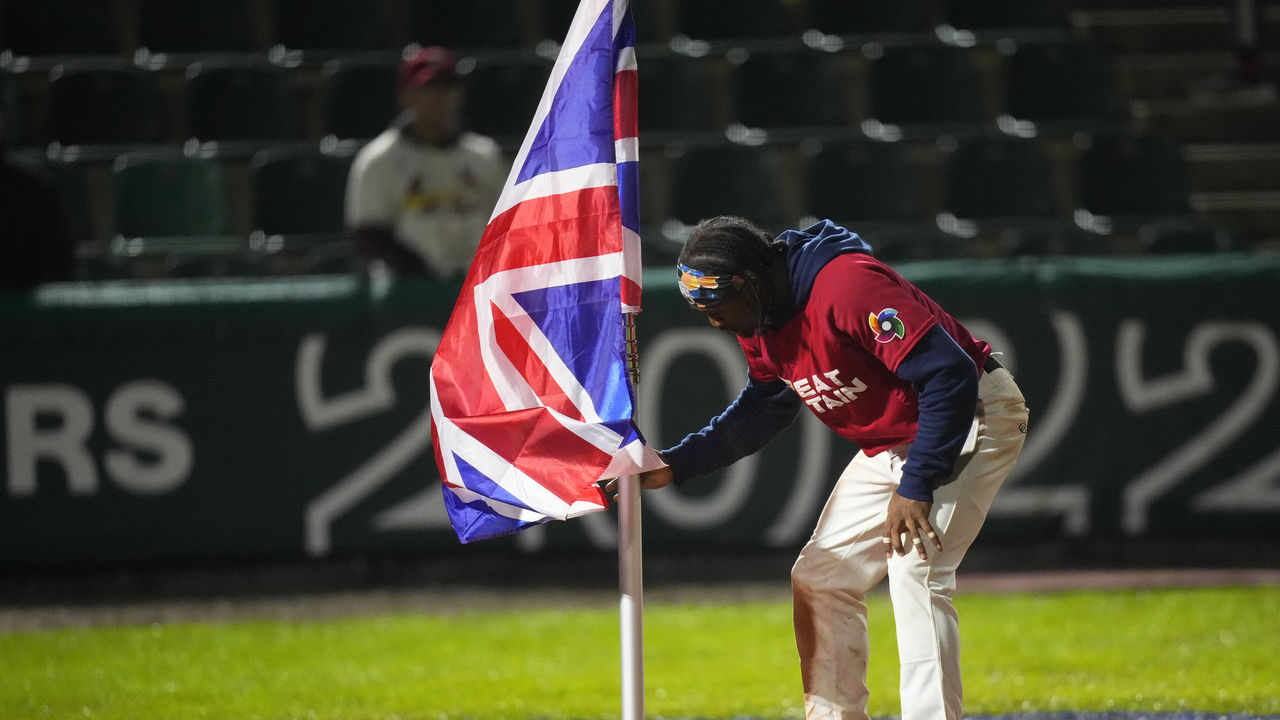 Thanks to the WBC's loose eligibility rules and the reach of the Commonwealth, Great Britain - hardly a traditional baseball powerhouse - is able to bring a decent amount of big-league experience to its first World Baseball Classic. At the very least, that means the Brits won't be intimidated while facing some All-Star teams in pool play, which could lead to an upset opportunity if the big boys aren't careful. However, Great Britain is missing its best player in Marlins All-Star Jazz Chisholm Jr., who backed out to focus on his position change.
17. Australia
Australia has never advanced out of the first round in the WBC, and its odds are again long after being placed with Japan and South Korea. Still, if you're looking for the Pool B squad with the best chance of turning the standings upside down, it's this group. The Aussies feature seven players currently in the affiliated minors, plus former Tigers pitcher Warwick Saupold.
18. Nicaragua
You'll find a few recognizable names on the Nicaraguan squad, which qualified for the first time last October. Big-league relievers Jonathan Loaisiga and Erasmo Ramirez bring some much-needed experience to the bullpen. Manager Marvin Benard will have to lean on them heavily against Puerto Rico and the Dominican Republic if Nicaragua is going to have a hope of pulling off the upset.
19. China
China brings a young and relatively inexperienced team to the WBC. Only three players, including longtime national team fixture Ray Chang, were on its 2017 squad, while Angels prospect Alan Carter is the lone player currently in affiliated baseball. Staying out of the Pool B basement would have to be considered a win.
20. Czech Republic
A teacher, a firefighter, and a neurologist walk onto a baseball diamond ... there's no punchline. We just described the Czech Republic national baseball team. Last September, the mostly semi-professional Czechs pulled off a jaw-dropping upset in qualifying to reach the main tournament, pitting this group against the likes of Shohei Ohtani and Yu Darvish. Obviously, the odds of a Czech miracle at the Tokyo Dome are beyond long, but simply making it this far is a watershed moment for the program that should help raise baseball's profile in the country.