Why Ismael Kone will be one of Canada's most-watched players in Qatar
A week after he signed his first professional contract with CF Montreal, Ismael Kone was on the phone. He was already thinking about his future.
"'My dream is to go and play soccer in Europe,'" Rocco Placentino, sporting director of Kone's former club CS Saint-Laurent, remembers the young midfielder saying.
Kone had never played at a higher level than the semi-professional Premiere Ligue de Soccer du Quebec (otherwise known as the PLSQ). He had tryouts in Belgium at 18, but the move he craved never transpired. He was an unused substitute for seven Montreal matches before he was trusted with playing time.
But his confidence is justified: Kone scored on his belated professional debut against Mexico's Santos Laguna in February 2022, and less than a month later, Canada was calling. It's been a rapid ascent for the 20-year-old - and it's far from over.
"With one touch, he would eliminate two or three players easily," Placentino told theScore of his first impressions of Kone. "He was already doing that at a young age."
Only a few minutes are required to recognize the unbridled potential of Kone. His confidence veers into cockiness - a trait most elite athletes share - as he evades challenges and nonchalantly spreads play from midfield. Djordje Mihailovic, the CF Montreal player who's joining Dutch side AZ Alkmaar in January, said Kone "plays like he's happy."
That playfulness is an infectious and hopefully unrelenting ingredient in Kone's game. It was there when he burst past opponents and outwitted goalkeepers during his days in Canada's less elite competitions.
Kone wasn't a finished product when he arrived at Saint-Laurent after his tryouts with Belgian clubs Genk and Mouscron. The trials made him realize he wasn't working as hard as he could to reach the professional level, and he's since credited Saint-Laurent for helping him uncover the drive that may help him fulfill his European ambitions.
Placentino doesn't believe Saint-Laurent focused hard on Kone's psychological development. Instead, simply plunging Kone into a deeply competitive environment, where even intersquad games are fierce battles, made the youngster fight to survive. Starts weren't guaranteed, and the staff put on extra training sessions for the Ivory Coast-born prospect, whether he asked for them or not.
"It made him better mentally, and it made him better physically," Placentino said.
CF Montreal are reaping the rewards of Kone's transformative period with Saint-Laurent. He was tasked with being the link between defense and attack in the 2022 Major League Soccer season, where he sidestepped opponents, relished challenges, and found space in dangerous areas. He was identified as one of MLS' finest youngsters in the league's latest edition of its "22 Under 22" series.
Placentino regularly remarks on how Kone doesn't feel stress, and that was evident through his Montreal performances and in how quickly he adapted to life in Canada's camp despite never appearing for the country's youth teams. Mauro Biello, Canada's assistant coach, called Placentino soon after Kone's call-up to leave a glowing review.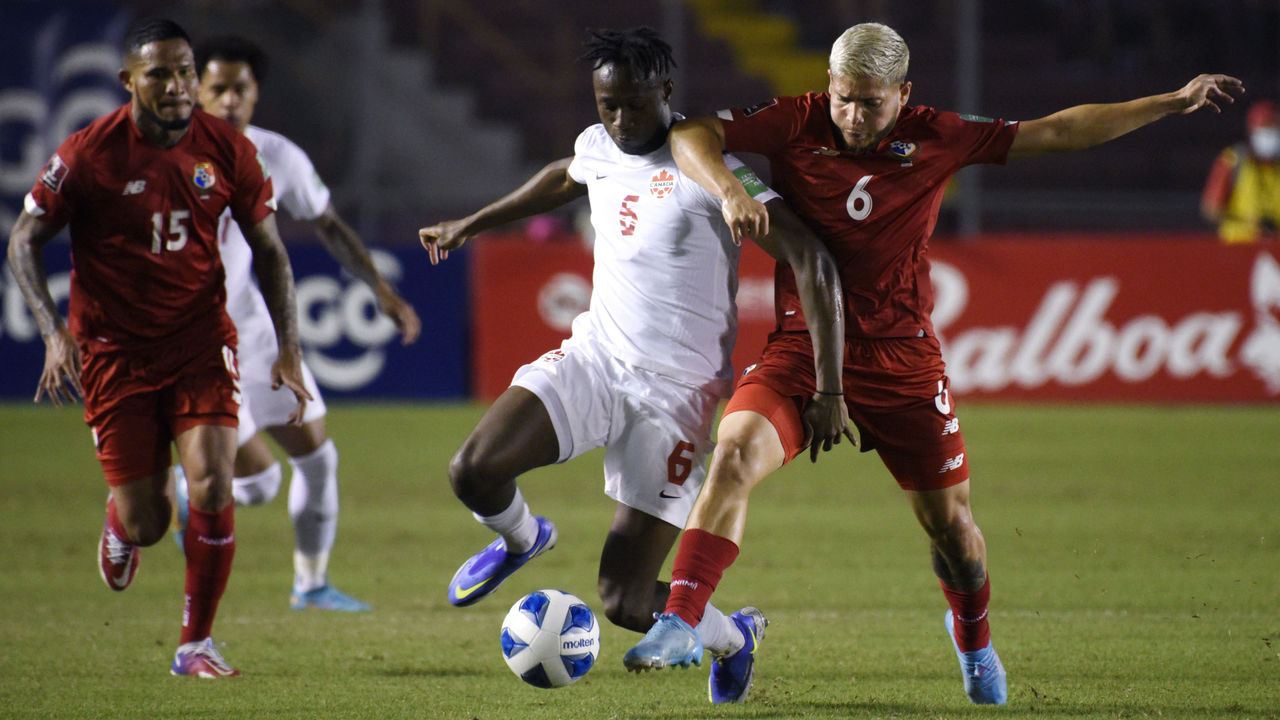 "After the first week he was at training camp, he's like, 'Roc, he was one of our best players,'" Placentino recalled.
It won't just be Canadians watching Kone closely at this World Cup. Sheffield United and Norwich City - heavyweights in England's second tier - unsuccessfully tried to recruit the prodigy for a seven-figure fee last summer. They and other interested parties know a strong performance or two in Qatar could propel the midfielder beyond their price range ahead of the January transfer window. It could be a Premier League team, perhaps even a Champions League regular, trying to pluck Kone from CF Montreal.
And Kone has no problem with that pressure.
"He's being put on the biggest stage in the world, and I'm telling you, one thing that we've all noticed with him is that whatever stage he's on, he doesn't care about the crowd," Placentino said.
There's strong competition for minutes in John Herdman's midfield, but a brief substitute appearance could be enough for Kone to capture the world's attention. Maybe he'll beat Kevin De Bruyne in a tussle or ease past Axel Witsel in the Canucks' opener against Belgium. Maybe he'll even try to outfox Croatia's Luka Modric in Canada's second game.
"He'll probably try and nutmeg him," Placentino laughed. But there was something in Placentino's expression that indicated this was a genuine prospect in Qatar.
A portion of this interview also featured on Episode 3 of theScore's "Canucks in Qatar" podcast.