Fans target owners, VAR in government-backed 'overhaul' of English football
Rob Pinney / Getty Images News / Getty
The Football Supporters' Association (FSA) and the U.K. government are overseeing an extensive review of football in England and Wales designed to put fans at the center of the sport's governance.
Arsenal, Chelsea, Liverpool, Manchester City, Manchester United, and Tottenham Hotspur were set to join the European Super League until they bowed to fan pressure and backed out on Tuesday, triggering the competition's collapse after only two days.
That particular threat to the domestic game is over, but Tracey Crouch - a Conservative MP for a constituency in southern England and the former sports minister - will still lead the government's supporter-led review of the nation's sport.
"What the last few days have highlighted is that football in this country does need a complete overhaul," Ashley Brown, head of supporter engagement and governance at the FSA, told theScore on Wednesday.
"Crazy decisions such as the European Super League (shouldn't) even get talked about, let alone see the light of day," he added.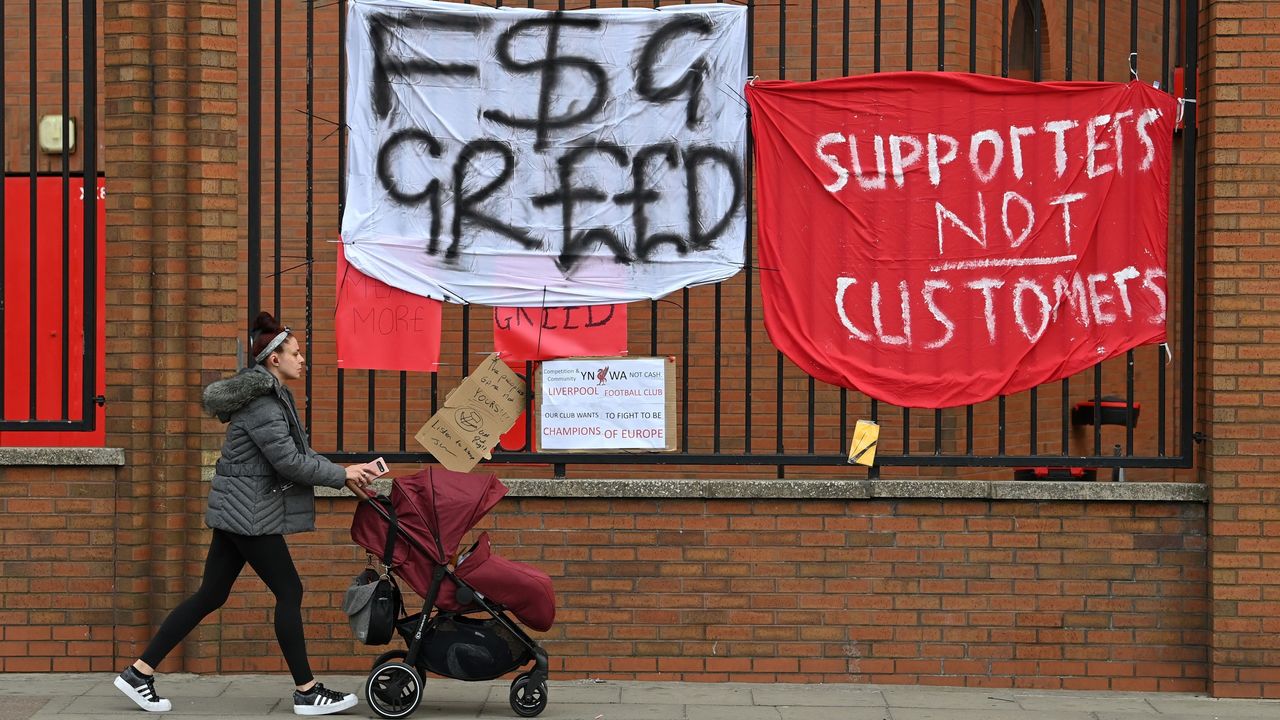 Brown doesn't know yet if the government's review will be a definitive partnership with the FSA.
However, he confirms government representatives contacted the representative body for fans in England and Wales before and after it announced its own investigation. He also hopes the Conservatives' inquiry will lead to "wider support and recognition from the government" for the FSA, which relies on sponsors and football-focused charities to operate.
Crouch "will do a root and branch investigation into the governance of football and what we can do to promote the role of fans in that governance," British Prime Minister Boris Johnson said on Wednesday, according to The Guardian's Peter Walker and Haroon Siddique.
The FSA's review, with or without government assistance, intends to look into every aspect of how football is run.
Brown says Germany's 50+1 rule - which ensures club members hold a majority of voting rights - is ideal as an ownership model, but he appreciates it would be difficult to force into the longstanding structures of English football. Instead, a more realistic aim would be to form an independent regulatory body to oversee the sport's governance, and also to introduce a different class of shares at clubs, giving fans an opportunity to approve and veto key decisions.
And after the Super League movement underlined the big clubs' preoccupation with money in their decision-making, it's clear an extensive look into football's vast financial chasm is required.
"Why is all this money passing through the clubs into the hands of a few people?" Brown said. "So, of course, we've got to talk about player salaries as well, we've got to talk about parachute payments, all these topics which have had a detrimental impact on the game need to be addressed as a whole. So, it's a holistic review that we very much require."
The use of Video Assistant Referees (VAR) was already under review before the Super League plot arose. The FSA has conducted a huge survey into the popularity of VAR, Brown says, and the Premier League is taking a keen interest in the results.
Brown isn't able to divulge the outcome of the survey until it's publicized in the coming days, but he did offer an ironic response when pressed on the FSA's findings.
"I don't think anyone would be surprised about how popular VAR is with the fans," he said.
The FSA's ambitions aren't restricted to its own shores. The group is also assisting umbrella organization Football Supporters Europe, the pan-European body that represents football supporters across the continent, in its efforts to shake up UEFA's operations.
The groups are dismayed at UEFA's weak anti-racism stance and the reformatting of its competitions that, Brown explains, put "more pressure, particularly in this country, on some of our other historic competitions and their continued existence."
The FSA and other representative bodies of fans across Europe are determined that the fallout following the Super League's collapse isn't over, and the rebuild is just beginning.
"Nothing is off the table," Brown said.
Comments
✕
Fans target owners, VAR in government-backed 'overhaul' of English football
  Got something to say? Leave a comment below!