'What can I do?' In Belarus, soccer goes on despite global pandemic
Harry Trump / Getty Images Sport / Getty
Elis Bakaj's temperature was checked and a doctor administered an injection. But then, he had to fend for himself.
The Belarusian Premier League is Europe's only professional soccer competition still playing through the coronavirus pandemic. Near the end of February, Switzerland started postponing its top-flight matches, but, three weeks later, Bakaj and his teammates underwent brief medical examinations before beginning Dynamo Brest's title defense against FC Smolevichi on Friday.
Belarus' confirmed COVID-19 cases had reached 69 when they took the field.
"If the situation is like Italy, like (the rest of) Europe, of course we must stop the league because it's dangerous. But here, until now, it's not (as) dangerous," Bakaj told theScore after training with Dynamo on Saturday. "The situation is under control.
"And for me this is a normal decision to play because now the people need positivity, need to see some games. Not every time (thinking) 'coronavirus, coronavirus, coronavirus' because it is dangerous for the head, for the stress, for everything."
Unlike most leagues under UEFA's jurisdiction, Belarusian football's calendar is more closely aligned with the Major League Soccer fixture list as it tries to avoid snowy winters by running from March through December. Most of Europe's divisions suspended play March 12 or 13, before the decisive final two months of their seasons. Yet Belarus decided to start its campaign and intends to press on through the global crisis.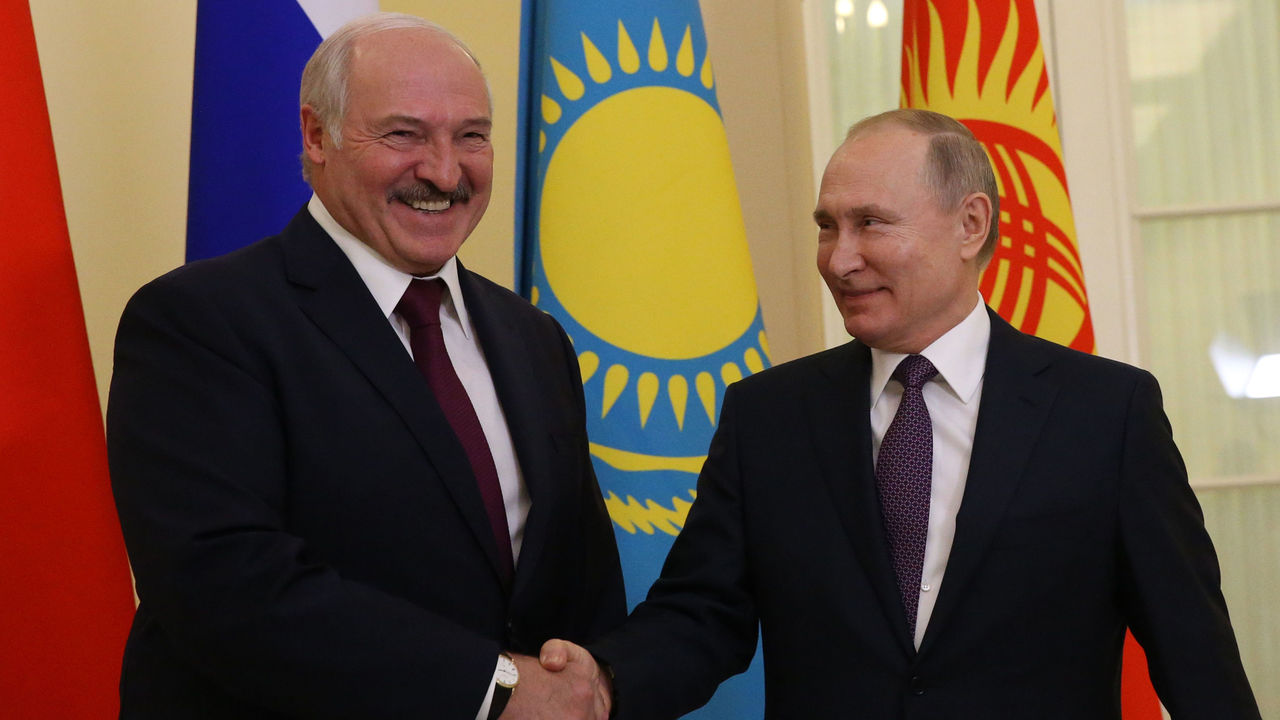 Alexander Lukashenko, the country's authoritarian president, was adamant that the sport should play on. "I am absolutely convinced that we could suffer more from panic than from the virus itself," he told officials at a meeting Thursday, according to The Associated Press. The influx of gambling interest in the league since the season began is an undoubted bonus in Lukashenko's eyes, and potentially lucrative deals to televise games are in the pipeline.
For the Eastern European nation, it appears to be business as usual.
"In Belarus, my friend, everything is normal. Life is normal, not like (the rest of) Europe," insisted Bakaj, who has represented Albania on 27 occasions. "Everything is open, people go in restaurants, people go in work, banks, everything is normal."
But life isn't exactly normal. That was reflected in the attendance at Dynamo Brest's 1-1 draw to open their campaign. Bakaj reported crowds of 10,000 or more throughout the victorious 2019 season, but Soccerway logged Friday's attendance at 3,648. Most of the club's fans are choosing to stay at home.
That attitude isn't reflected among the players, though. Bakaj said he and his teammates didn't complain about risking infection amid the country's worsening problem.
When asked what would happen to a footballer who refused to keep playing, Bakaj exhaled. "Maybe you have a problem after."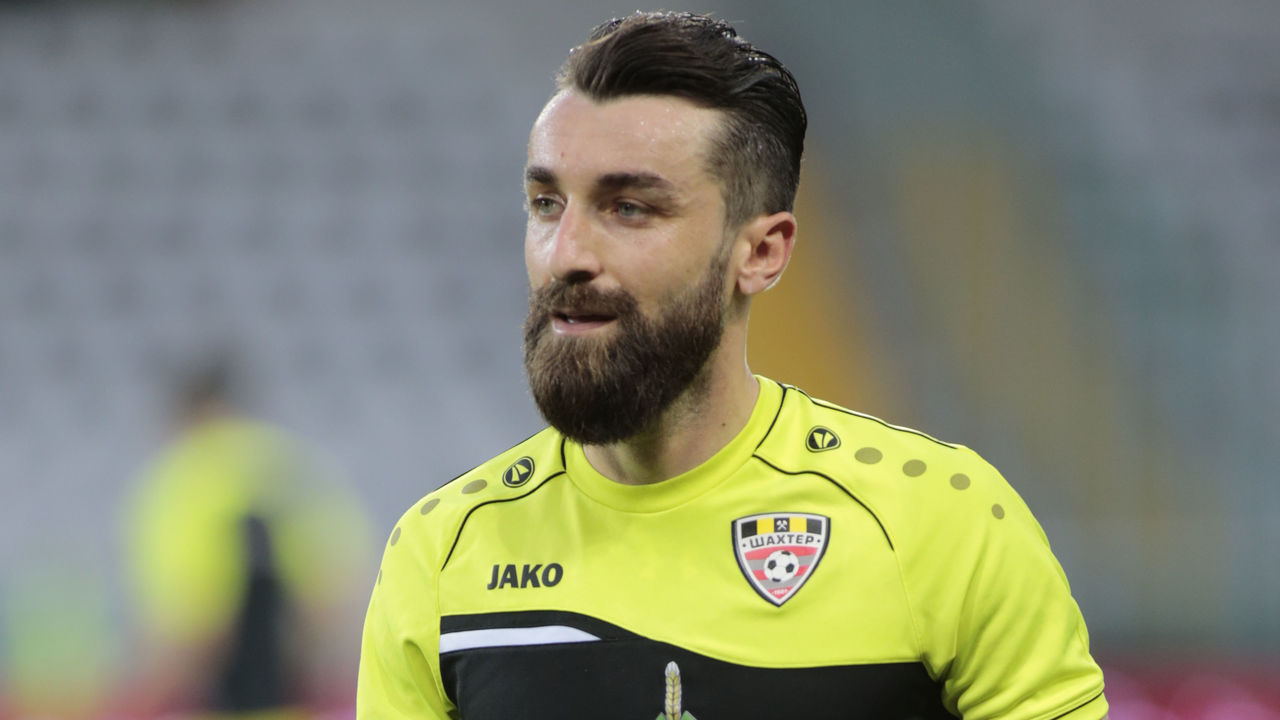 He continued: "You have one contract in a football team, so you must respect this contract. You must go to training every time, you must play every time. If you have some problem with this, you maybe finish the contract and go home. Not only here, in all the world.
"If your team wants to play and you don't want to play, of course you have a big problem."
Bakaj brushed off the perils of playing, but he admitted he is scared for his family. His wife and daughter are in Romania, while his mother, father, and sister remain in his native Albania.
The much-traveled attacking midfielder believes his current country of residence is in better shape than Albania and Romania. He attributed this to there being less movement over the Belarusian border. But evidence suggests Belarus' troubles are mounting.
On Saturday, when more matches were held in the country's capital of Minsk and to the north in Vitebsk, Belarus' number of confirmed coronavirus cases leaped to 76 - the same number as Albania. With the exception of Russia, Belarus now has more cases than any of its neighboring countries did when they locked down their respective first divisions.
| Country | Date postponed | No. of confirmed cases |
| --- | --- | --- |
| Lithuania | March 12 | 3 |
| Albania | March 12 | 23 |
| Romania | March 12 | 52 |
| Latvia | March 13 | 17 |
| Poland | March 13 | 68 |
| Ukraine | March 17 | 14 |
| Russia | March 17 | 114 |
| Belarus | N/A | 76 |
And Belarus' population of 9,500,000 accounts for around 15% of Russia's population.
Bakaj, who turns 33 in June, seemed stunned when informed of the current figures from Belarus and his homeland. He'd thought that Albania's confirmed cases were growing at a faster rate than those in Belarus, but statistics from each country were to the contrary.
The Belarusian Premier League is endangering players, fans, match officials, and club staff. By extension, it's also putting the country's population at risk. Still, for Bakaj and his colleagues, the show must go on.
"I (don't) want to think about this. I want to think positive," he said. "I know it's difficult to play football now in this moment, but what must I do? I must be a professional player. I have a long contract. I know it's difficult. But what can I do? Nothing."
Comments
✕
'What can I do?' In Belarus, soccer goes on despite global pandemic
  Got something to say? Leave a comment below!