All-decade XI: Picking the best players of the 2010s
TF-Images / Getty Images Sport / Getty
The decade is over. Here, theScore runs through the best XI of the 2010s and even provides a second lineup to cover those inconvenient Europa League dates.
The lineup
Numerous formations were en vogue over the course of the decade. Many managers were fond of the 4-2-3-1 and Antonio Conte enjoyed great success on a back-three foundation. But the 4-3-3, largely popularized by Pep Guardiola's Barcelona, remains a go-to setup for many trophy-hoarding bosses.
GK- Manuel Neuer
Schalke, Bayern Munich
Neuer was a seminal figure in football's reinvention of the goalkeeper. He's been surpassed by ball-playing shot-stoppers such as Alisson and Ederson over the past couple of years, but he was undoubtedly the most complete netminder between 2010 and 2019. His anticipation was neatly complemented by the ball control he polished under Guardiola at Bayern Munich.
RB - Dani Alves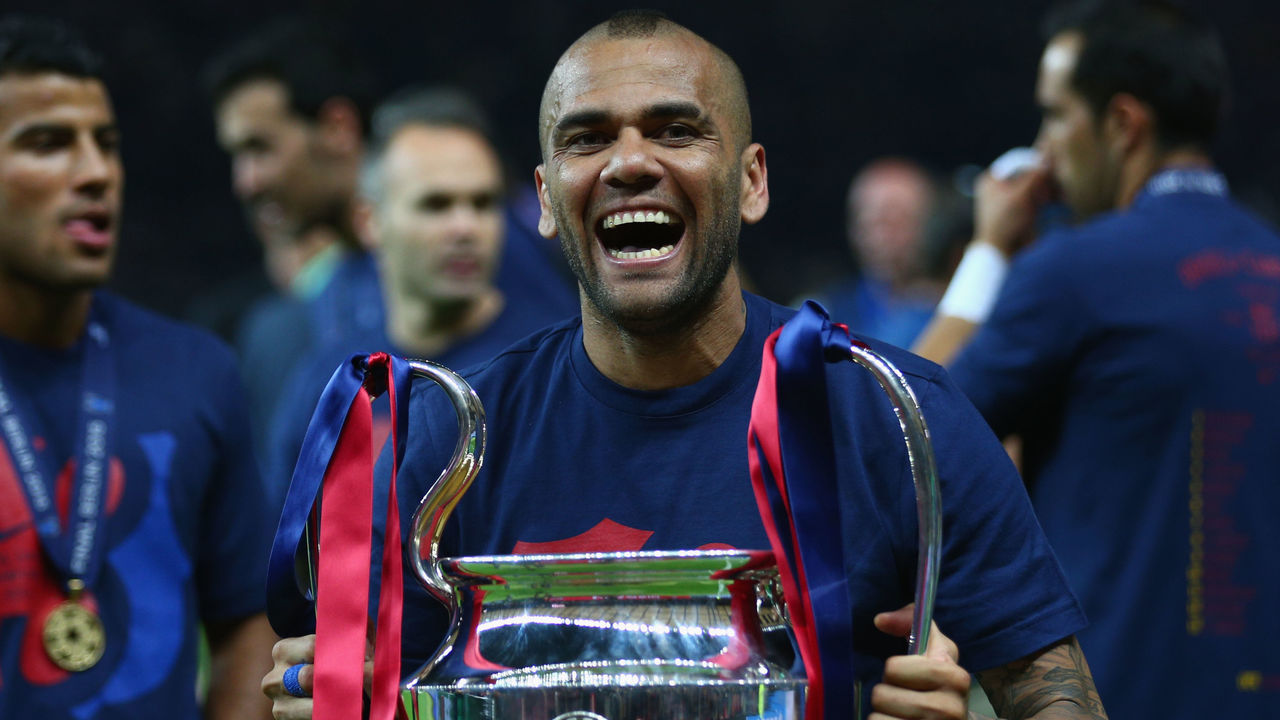 Barcelona, Juventus, Paris Saint-Germain, Sao Paulo
A couple of months after his 36th birthday, Alves didn't have a club. The end of his career seemed close following his release from Paris Saint-Germain. But the veteran was phenomenal as Brazil captured the 2019 Copa America crown, winning the tournament's best player award in the process. One of the finest right-backs in the sport's history has still got it.
CB - Gerard Pique
Barcelona
Pique's awareness, strength and ease in possession set him apart from his peers. Over the decade, the proud Catalonian corralled seven of his eight La Liga titles and two of his three Champions League crowns, despite rarely having a settled or natural central defensive partner at Barcelona. For Spain, he collected a winners medal at both the 2010 World Cup and Euro 2012.
CB - Sergio Ramos
Real Madrid
The most carded player in La Liga history also happens to be one of Europe's most crucial footballers, scoring for Real Madrid in six finals across his career and notching 43 goals in Spain's top flight since the start of the decade. Oh, and we should probably mention Ramos is an imperious and influential presence in the backline, and his country's captain.
LB - Marcelo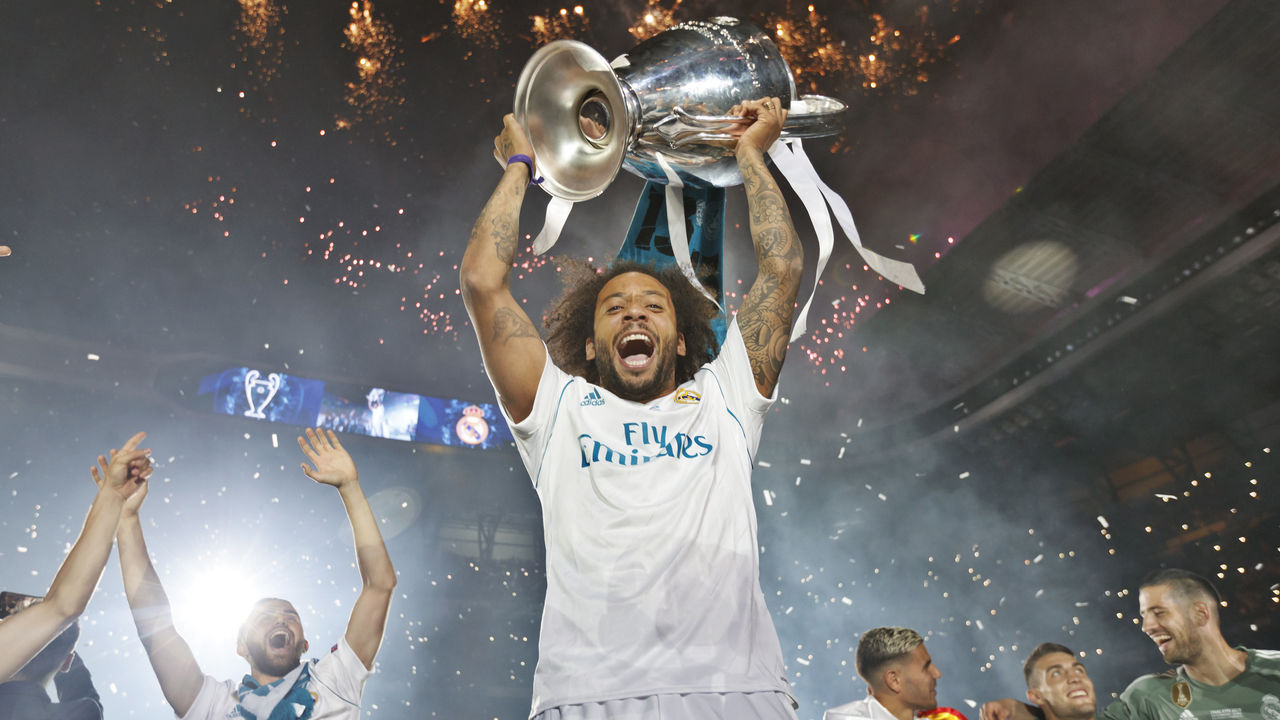 Real Madrid
There was a reluctance to field Marcelo. Bosses like Carlo Ancelotti and Jose Mourinho would leave him out of matches, not trusting the Brazilian's anarchic streak. But eventually, his work down the flank as both an attacker - his runs and technique are phenomenal - and defender - he routinely saves Real Madrid with last-ditch tackles - made him irreplaceable.
DM - Sergio Busquets
Barcelona
Anchoring the midfield is Busquets, a player who's lost a few steps in recent years but is still leaned on to be the nucleus of Barcelona. He's different from the elite defensive midfielders that came before him due to his tendency to take risks and instigate attacks by swiftly lifting the tempo. His composed yet gallant work often relieves pressure for his teammates.
CM - Andres Iniesta
Barcelona, Vissel Kobe
Iniesta left Barcelona in 2018 to play in Japan, but he did enough in the preceding years to affirm his status as the decade's greatest midfielder, and perhaps the greatest ever. His understanding of time is impeccable - he's a master of la pausa, when a player pauses in possession to briefly assess his options - and he's blessed with unfathomable intelligence.
CM - David Silva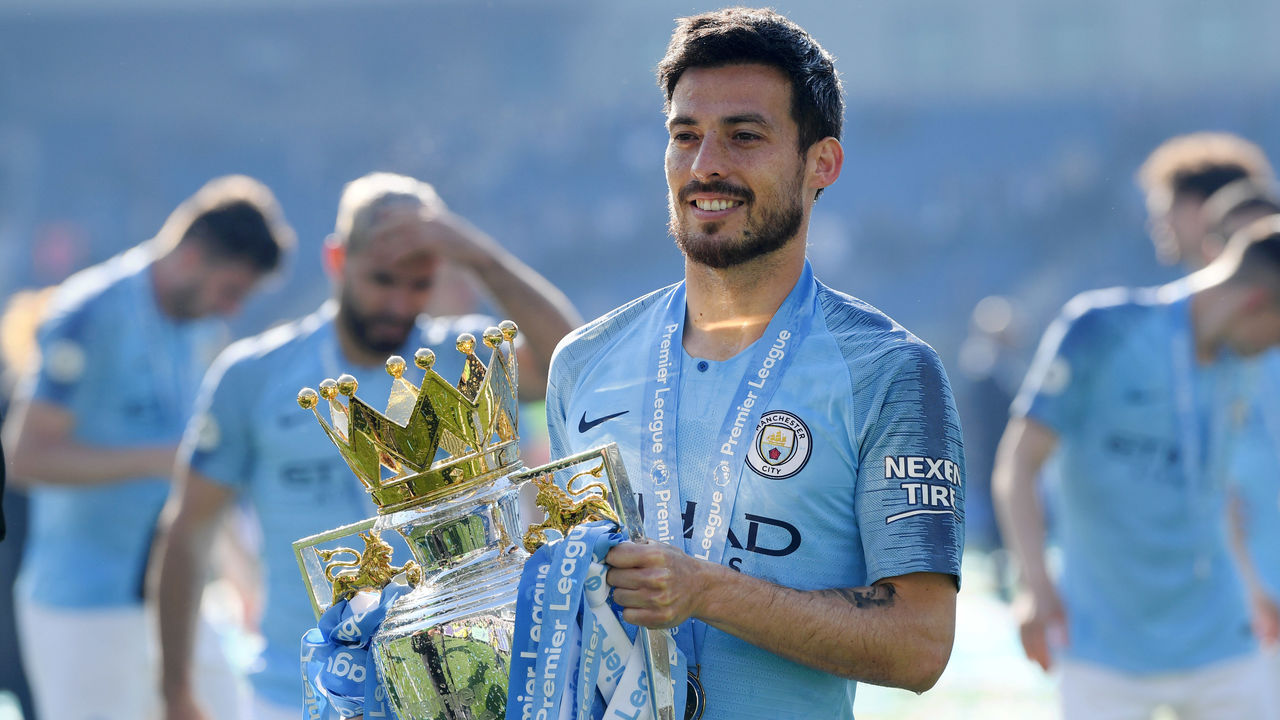 Valencia, Manchester City
Other Premier League stars have shone brighter than Silva here and there, but the Manchester City midfielder was English football's most consistent player in the 2010s. He's widely regarded as the best player in his club's history, as his bewitching use of the ball and underrated industriousness have been central to City's rich domestic success over the past 10 years.
FW - Lionel Messi
Barcelona
Does this need any justification? He's the most natural footballer we've ever seen, has sparkled in various attacking roles, and seems to break records with each passing week. Barcelona seemed to be in disarray for large chunks of last term, but Messi almost single-handedly won another La Liga title for the club. He won his sixth Ballon d'Or award (a record, of course) in December.
FW - Robert Lewandowski
Lech Poznan, Borussia Dortmund, Bayern Munich
He's got good feet for a big lad. In an era when gangly frontmen were largely sacrificed as teams opted for lone strikers or three-pronged attacks, Lewandowski stood above everybody else. The Pole has taken just nine-and-a-half seasons to move into third in the Bundesliga's all-time goals list and isn't slowing down. This term, he's netted 19 times in 17 league outings.
FW - Cristiano Ronaldo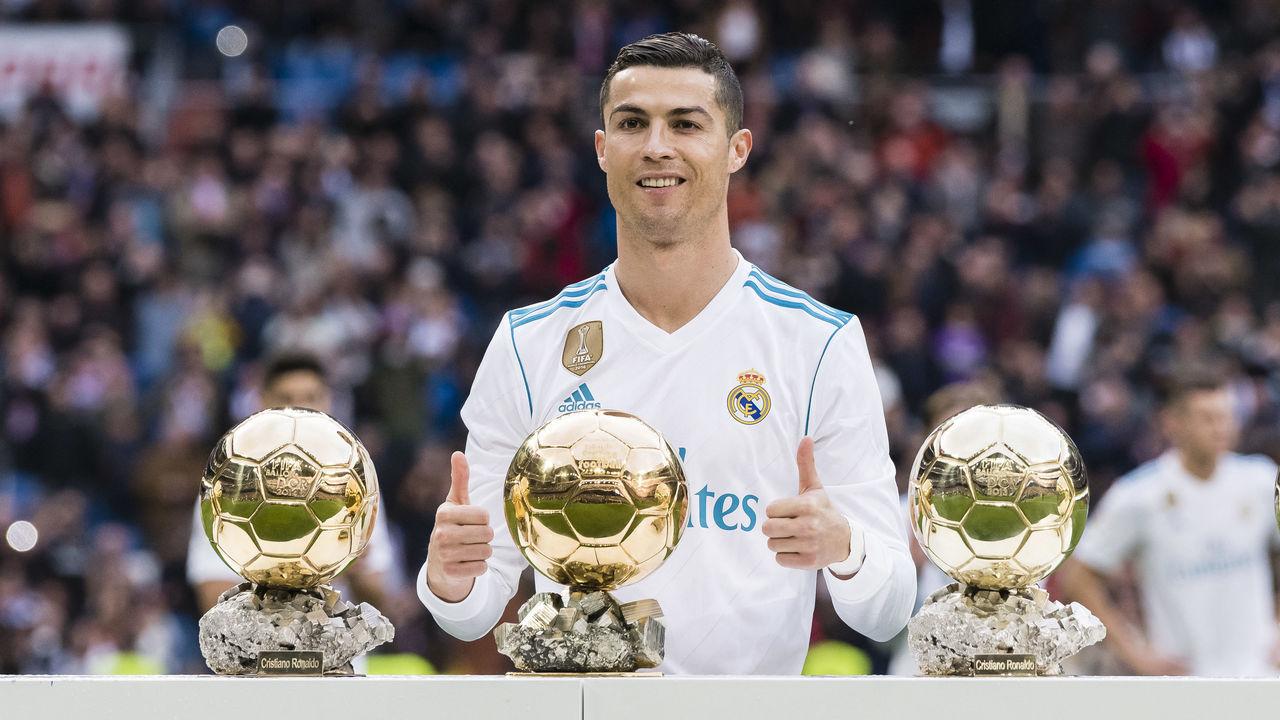 Real Madrid, Juventus
Like with Messi's inclusion, this requires very little explanation. The best can reinvent themselves to add longevity to their careers or adapt to tactical shifts in the game, and Ronaldo, in his transition from explosive winger to irrepressible frontman, did it better than anybody else. He won four Champions Leagues, three league titles and, of course, Euro 2016 in the 2010s.
The reserves
Three No. 10s that aren't No. 10s plugged into a 4-4-2.
The assembly of this throwback shape was relatively straight-forward. Jan Oblak and David De Gea were the strongest candidates to usurp Gianluigi Buffon, while Toni Kroos' endurance was enough to pip the half-decade dominance of fellow midfielders Yaya Toure, Xavi, and N'Golo Kante. Sergio Aguero and Luis Suarez easily kept Neymar at bay.